Goldpine
Buy a Shed, Get a Free Stihl Product
---
What would you choose?
Buy a shed during the month of May and choose between a free Stihl chainsaw (MS 180), Blower (BGA 57) or Line Trimmer (FSA 57).
$3k worth of Stihl gear!
In addition to a free Stihl product, every entry goes into the draw to win $3k worth of Stihl gear. Sale must end 31st of May.
2022 Winner!
Last years winner, Jeanine Albert from Dannevirke, won herself $3,000 worth of Stihl gear with her shed purchase. Jeanine lives on a lifestyle block and bought a shed from Goldpine to store her caravan, truck and trailer, and keep one bay for the horses.
"It was a total shock – I was gobsmacked. Gerard (manager of Goldpine Dannevirke) told me he was coming out for a site expection but instead surprised me with the news. I've never won anything major like this before. It was a huge surprise and it's going to be a huge help to me too."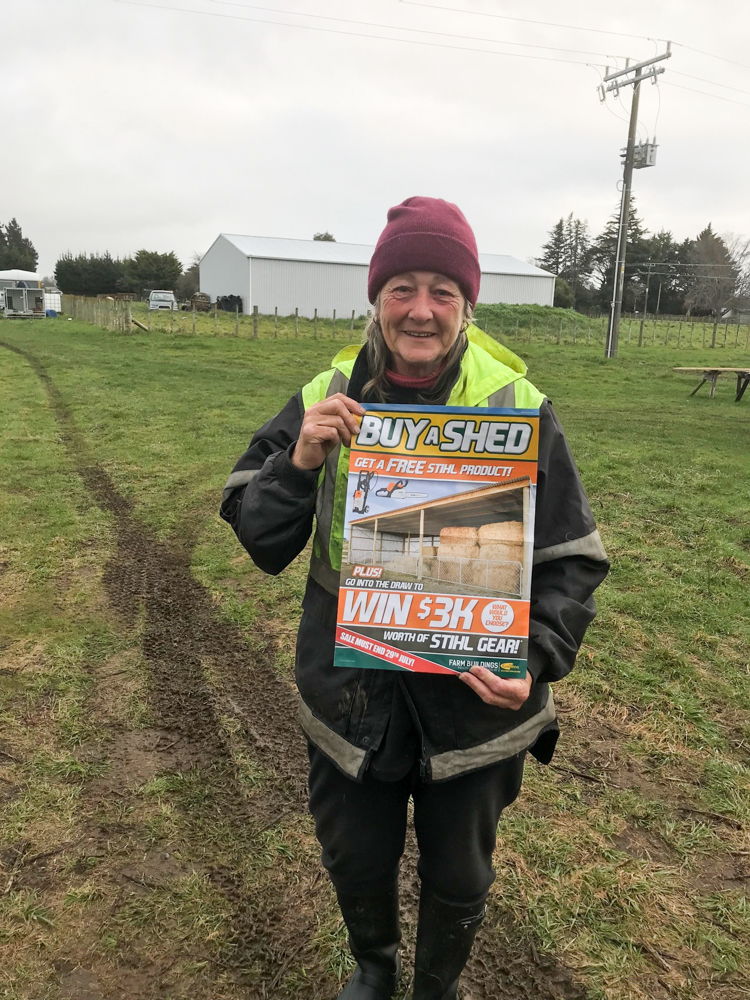 Date posted: 1 May 2023