Goldpine
GOFENCE® RAPTOR® Driver Tool
---
Goldpine
GOFENCE® RAPTOR® Driver Tool
---
The GOFENCE® RAPTOR® Driver Tool is a new time saving, innovative solution for the quick and easy installation and removal of gate gudgeons.
We are constantly striving to provide innovative solutions that help our customers get the job done. At the forefront of any innovation or development project we are working on is the question "what benefit will it provide to our customers?"
This approach has seen us launch some unique products to the market. One of the jobs that came to our attention was the issues faced when installing and removing gate gudgeons. This can be a time consuming and laborious task with an adjustable spanner often being used to manually turn the gudgeon and the struggle of installing gudgeons close to the ground.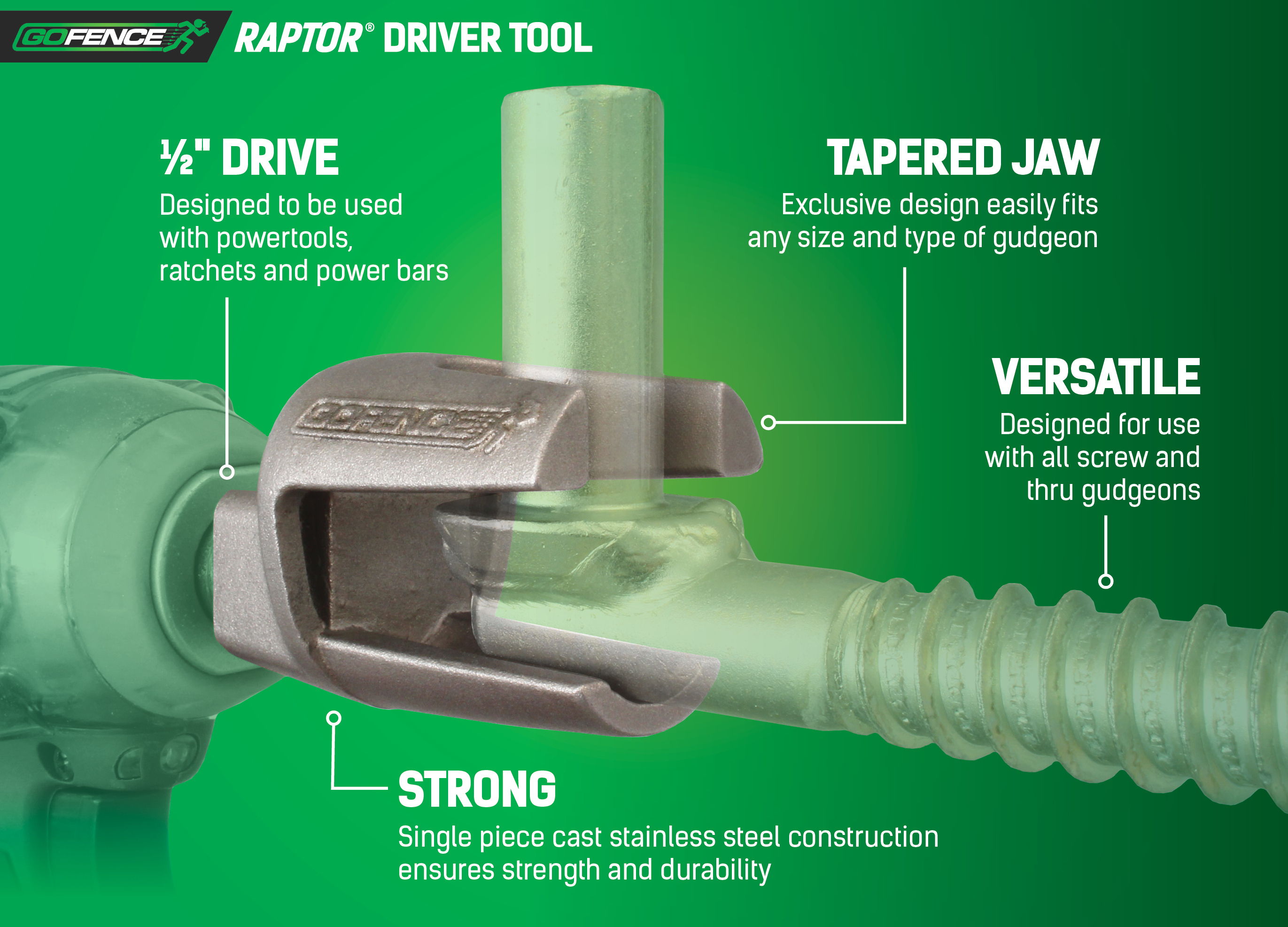 The Product Development team here at Goldpine were excited to investigate ways that this task could be made easier and went about working on a tool that could make working with gate gudgeons a breeze.
DEVELOPED WITH FENCING CONTRACTORS
As with all of our previous product innovation, the first step is to work with farmers and fencers around the country to get an idea of the issues they face and the improvements they would like to see and this forms the basis from which we look to provide a solution.
The RAPTOR® Driver Tool was no different. Firstly, we invested in researching the current methods being used to install gudgeons. It quickly became apparent that there currently wasn't a quick and easy way to perform this task.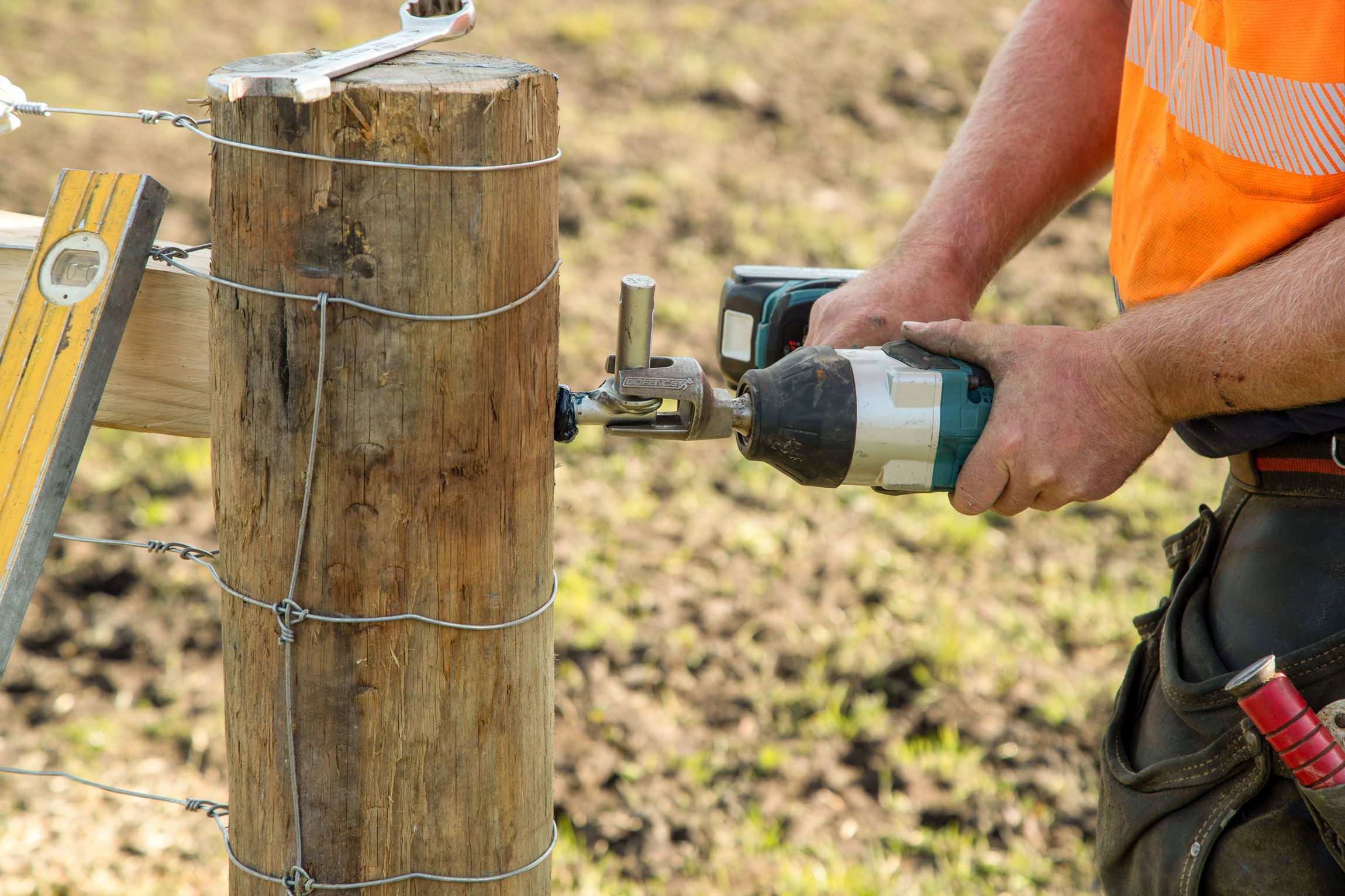 The development of the RAPTOR® Driver Tool was no easy feat, from initial concepts and designs through to prototypes and 3D printed models, the RAPTOR® Driver Tool was moulded, changed, adapted and revised many times along the way.
A crucial part of the development of this tool was the thorough testing and input provided by several fencing contractors including Allan Vaughan, Luke Jacobsen and John Noakes. Putting this tool through its paces allowed John, Allan and Luke to provide invaluable feedback which helped develop the RAPTOR® Driver Tool to its final form.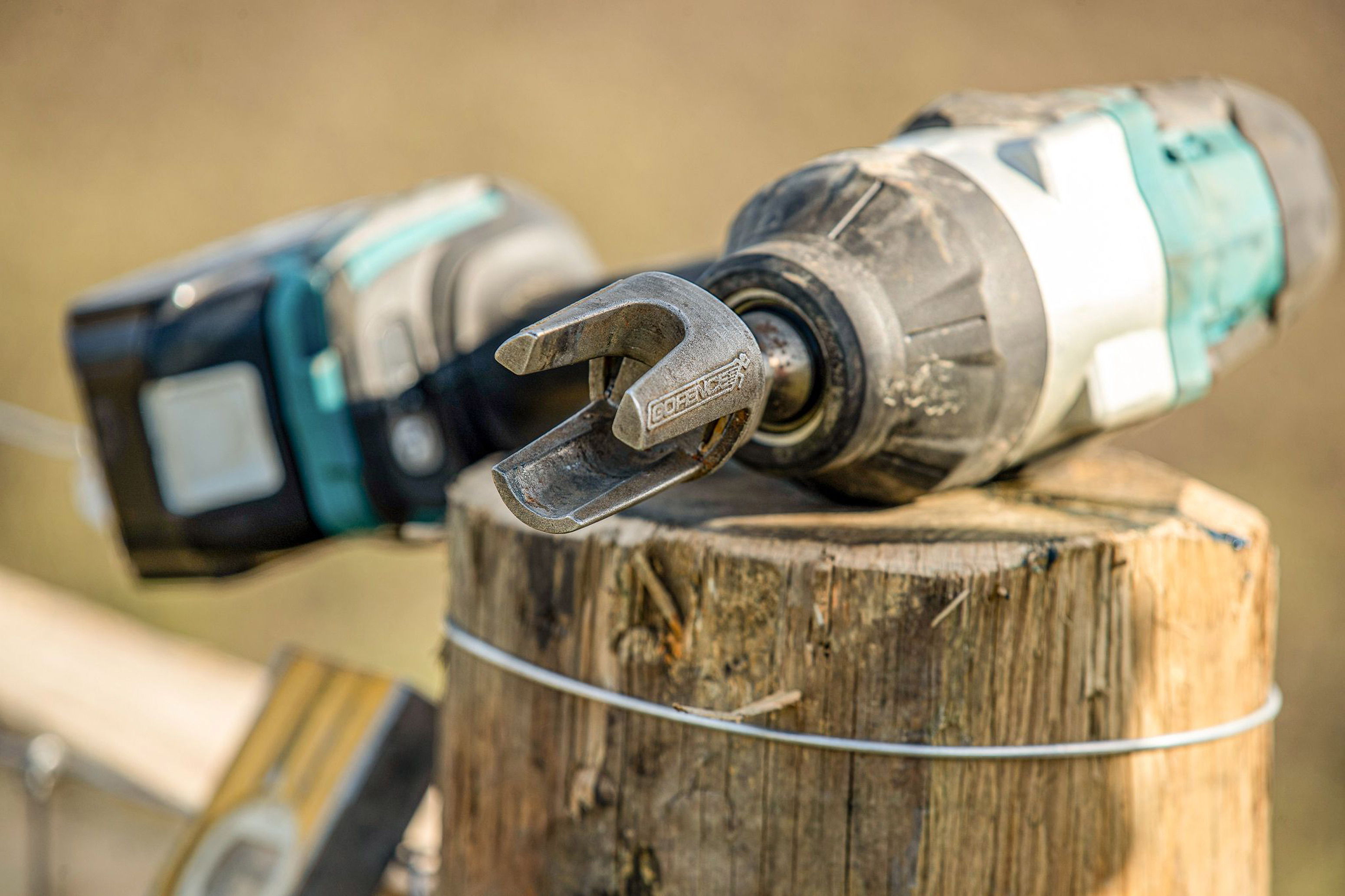 "This Raptor tool is fantastic for getting old gudgeons out of posts, it's extremely easy and fast. It's certainly a trail blazing invention." – John Noakes
"Goldpine came to me with the first concept and we put it through its paces. It was good to see the tool being put in contractors' hands for proper testing. After a few changes and tweaks, I reckon the finished RAPTOR Tool is a game changer for installing gudgeons. I use it all the time with my driver which increases our productivity." – Luke Jacobsen