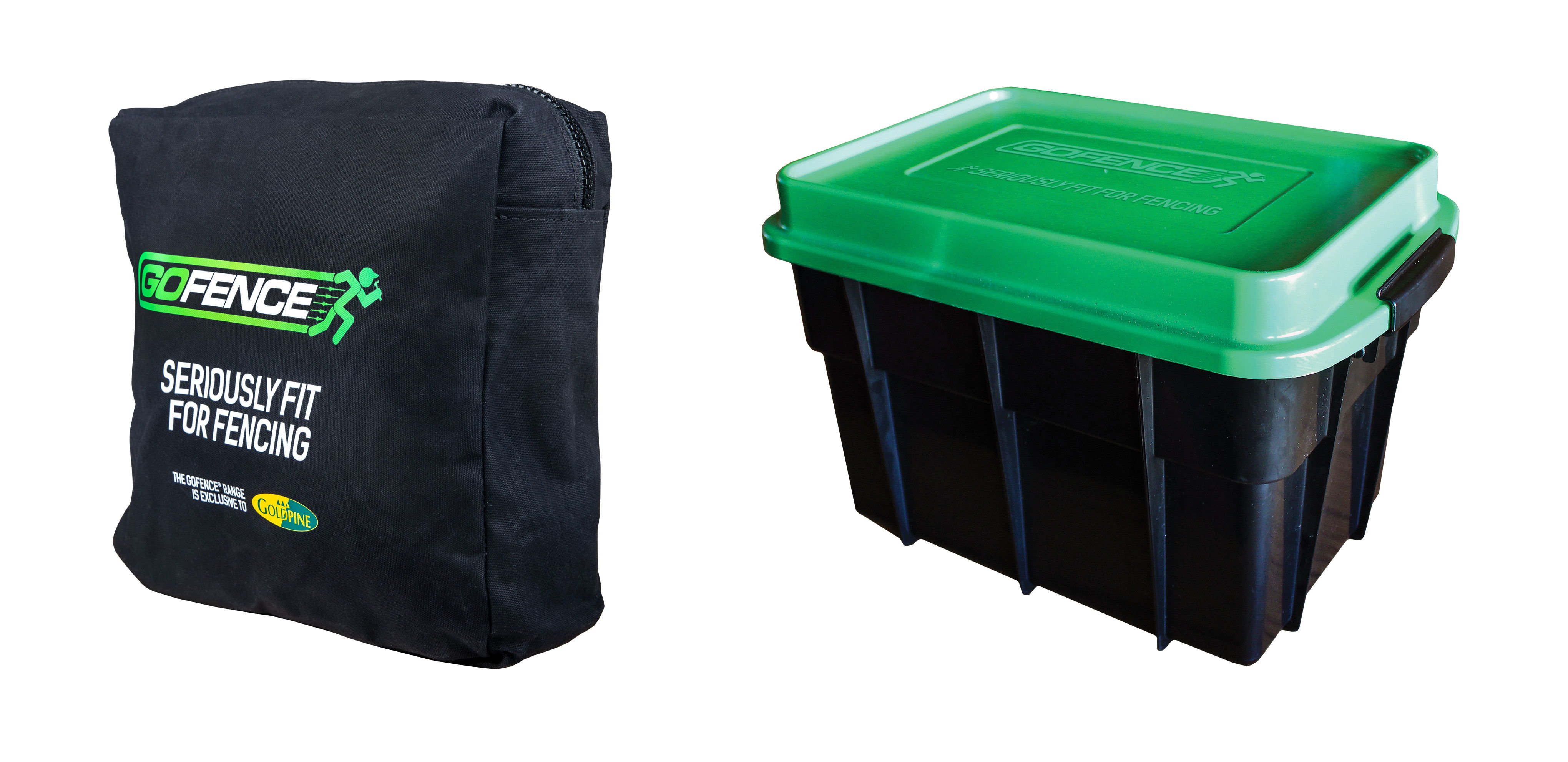 Goldpine
Reusable Storage Solutions
---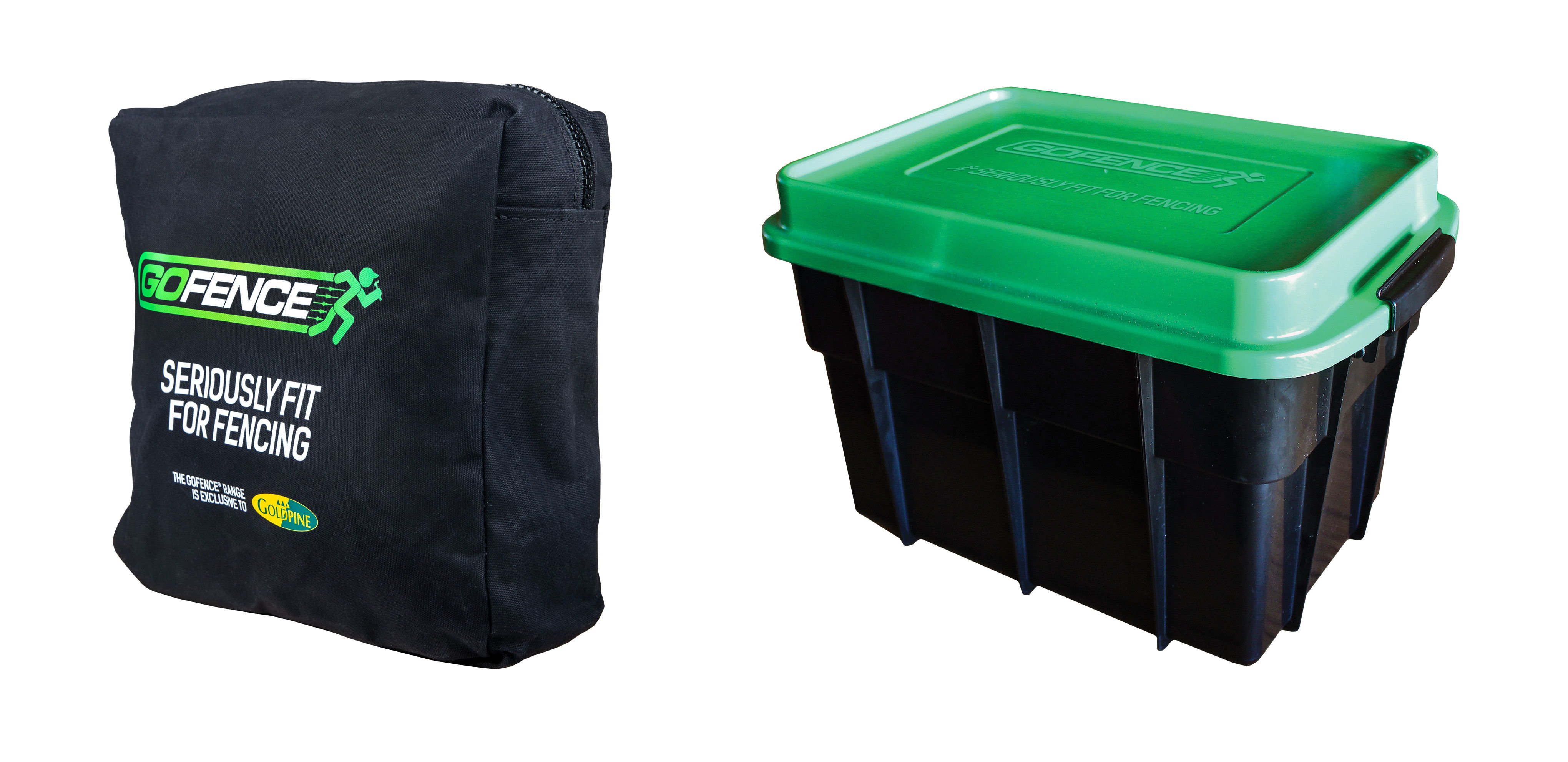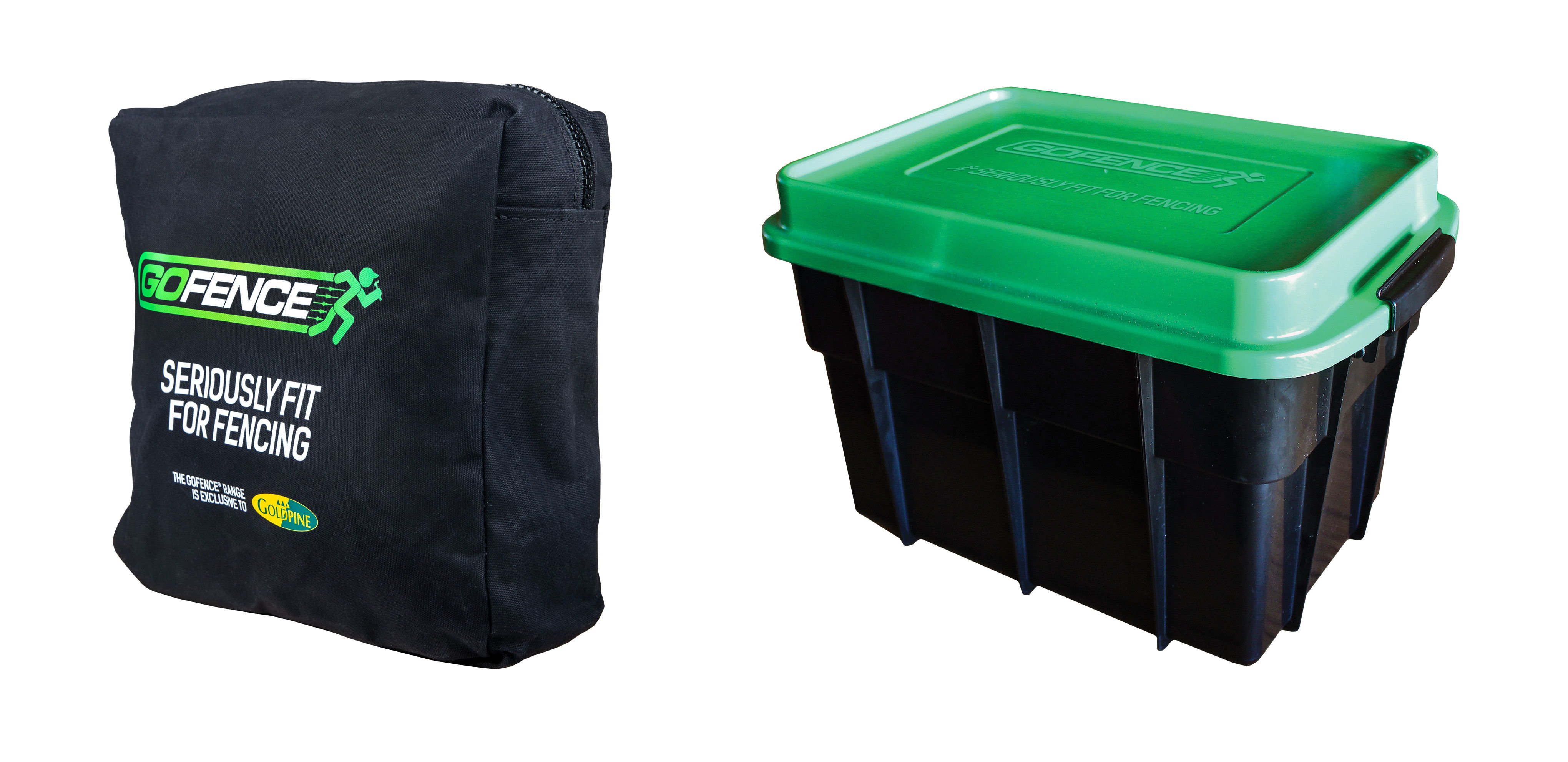 Goldpine
Reusable Storage Solutions
---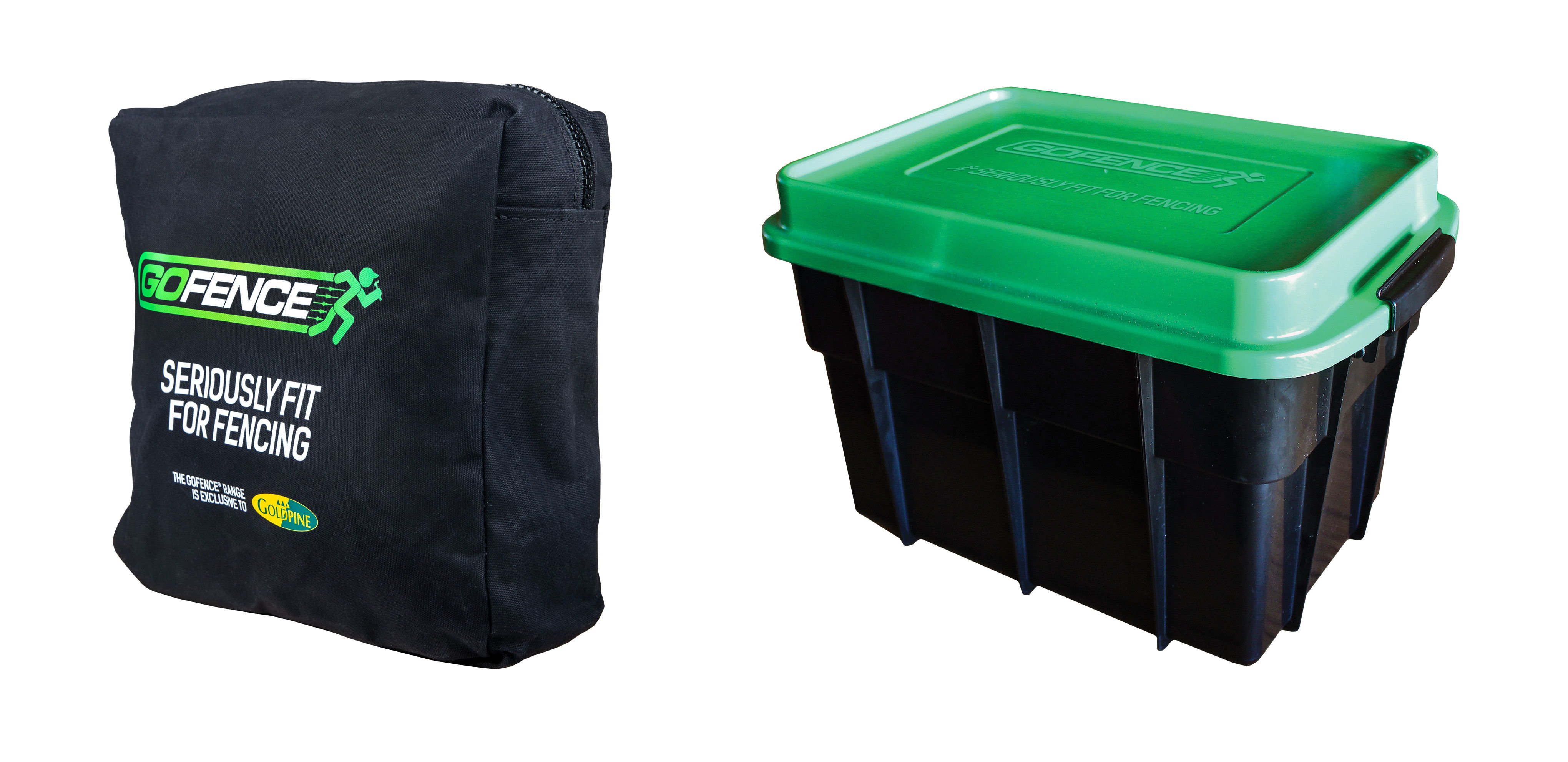 Goldpine has been making many changes throughout its business to consider the environment as much as possible. This has driven the change to cardboard packaging for as many products as possible. However, we saw the need for reusable durable storage solutions for use on the back of the ute or in the shed.
GOFENCE® Bulk Bag
The Bulk Bag is a heavy-duty canvas satchel that has been sized to take 110 GOFENCE® ENDURANCE® Wood Post Insulators, but can be used for any bulk carrying, including TORNADO® Screws.
Large 10 litre capacity – easily fits 110 GOFENCE® ENDURANCE® Wood Post Insulators
Heavy duty canvas construction – made to last
Twin belt loops – stable fit on tool belt
Manufactured in NZ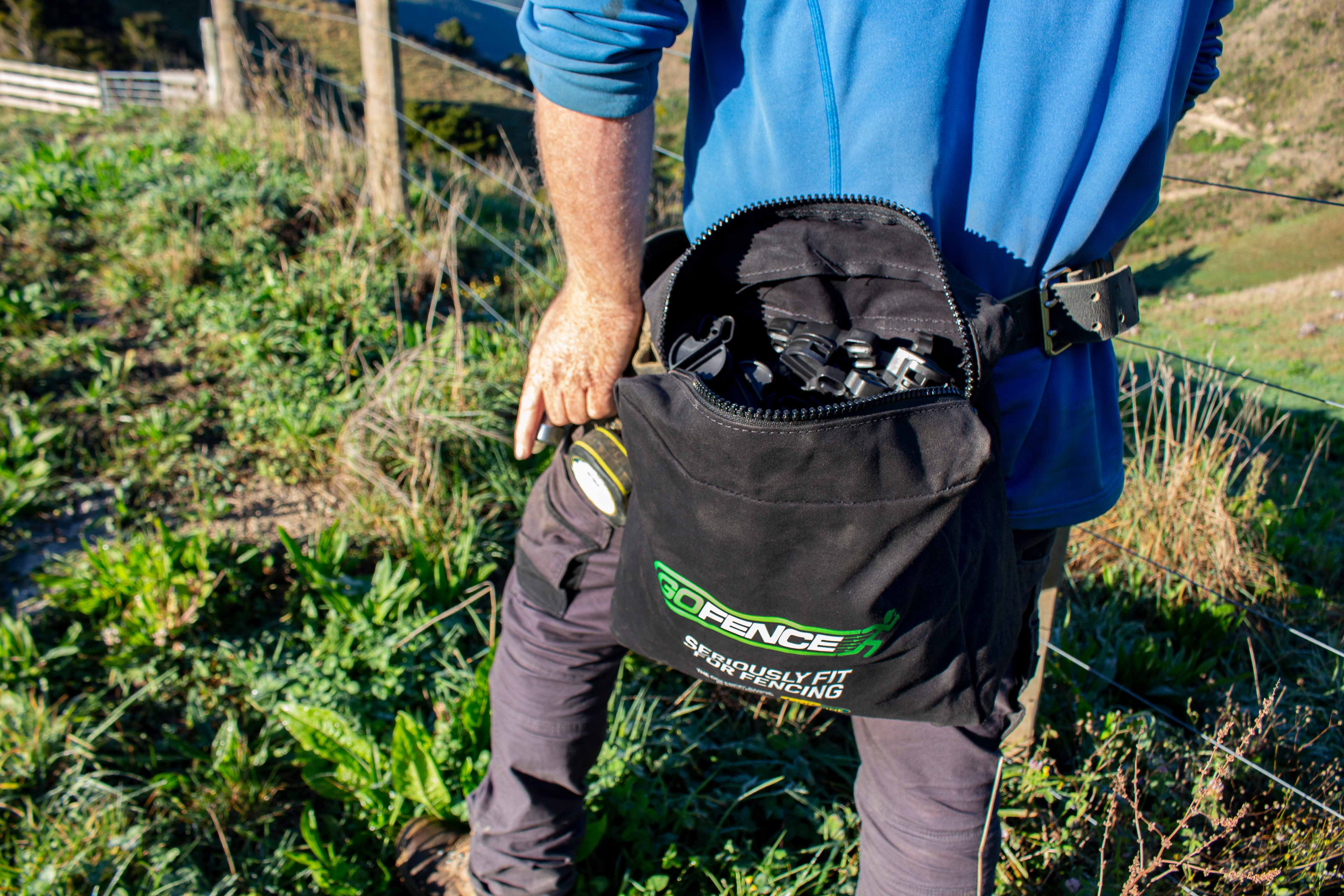 GOFENCE® Bulk Box Large
All weather durable bulk storage to decant all GOFENCE® products into.
Waterproof and reusable
Tough and durable UV stabilised high density polyethylene
Perfect for a variety of GOFENCE® products
Manufactured in NZ