---

---
The traditional square trellis is a versatile option, ideal for creating a relaxed and welcoming outdoor atmosphere. The square trellis is one of our most common styles, acting as a barrier to create privacy and provide you with a high-quality product that is built to last. If you're a plant lover and are looking to design a unique space, the square trellis is great for climbing plants. Our square trellis is proudly made and distributed by Goldpine under the ecoliving brand.
Built to Last
In our search for a high quality, built to last, consistent range of trellis, we discovered that many suppliers were moving to low quality, imported alternatives… that's when we decided to start producing our own range of trellis products manufactured from New Zealand grown plantation timber. Constructed from quality H3.2 treated timber, Goldpine's trellis range is second to none when it comes to quality and durability — come in today and challenge our Outdoor Timber Specialists to take you through all our options to find you the best value.
Extensive range of trellis to suit all lifestyles
Ecoliving Trellis is available in three designs that include Diamond, Square and Oriental, which can be either framed or unframed. With many different sizes as well, there will always be an option for exactly what you require.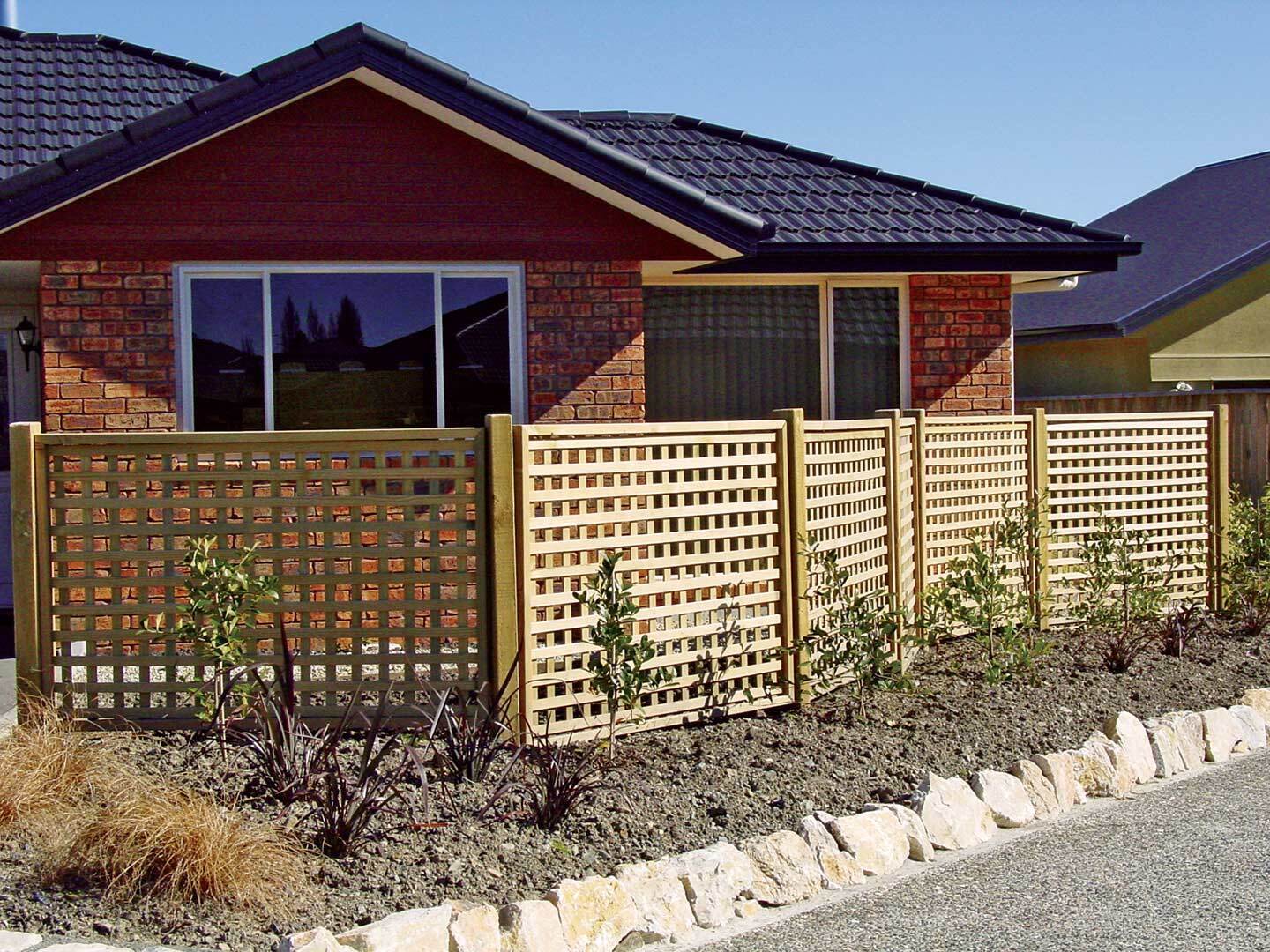 Designed and made to suit Kiwi outdoor living
EcoLiving Trellis is made using bull nose trellis batten for improved appearance with its smooth, stylish, natural look with no sharp edges. All frames are screwed for added strength and every batten join is divergent stapled.