Goldpine
STRONGBUILT® Sheds
---

Goldpine
STRONGBUILT® Sheds
---
Goldpine started designing Strongbuilt® kitset sheds in 1989. From the outset we knew that for these sheds to be part of Goldpine, they had to live up to our reputation for strength at great value.
NZ's Strongest Farm Building
We don't just engineer our Strongbuilt® Sheds to meet building requirements; we engineer them to exceed requirements. They are built with timber frames and Goldpine high density poles that take the knocks and stand up to the extreme New Zealand weather.
Built to last the distance & protect your possessions
Our sheds are built using high density, high strength Goldpine poles which come with a 50 year guarantee against insect and fungal attack, together with 0.4mm corrugated iron from NZ suppliers to stand up to NZ's harshest weather conditions. In addition, purlins are hung with joist hangers to help eliminate nesting of birds, effectively bird proofing the shed.
Easy to build yourself
You are provided with clear and precise plans that have easy to follow construction details and simple connections, all delivered to your building site. Strongbuilt® Sheds have an extensive standard range or can be designed with unlimited options and colours.
"We needed a shed that could hold a lot of hay. Goldpine were able to customise a Strongbuilt Shed specifically to my needs. I now have a fantastic, strong shed and it was great value for money."
—Kerry Robins — Marlborough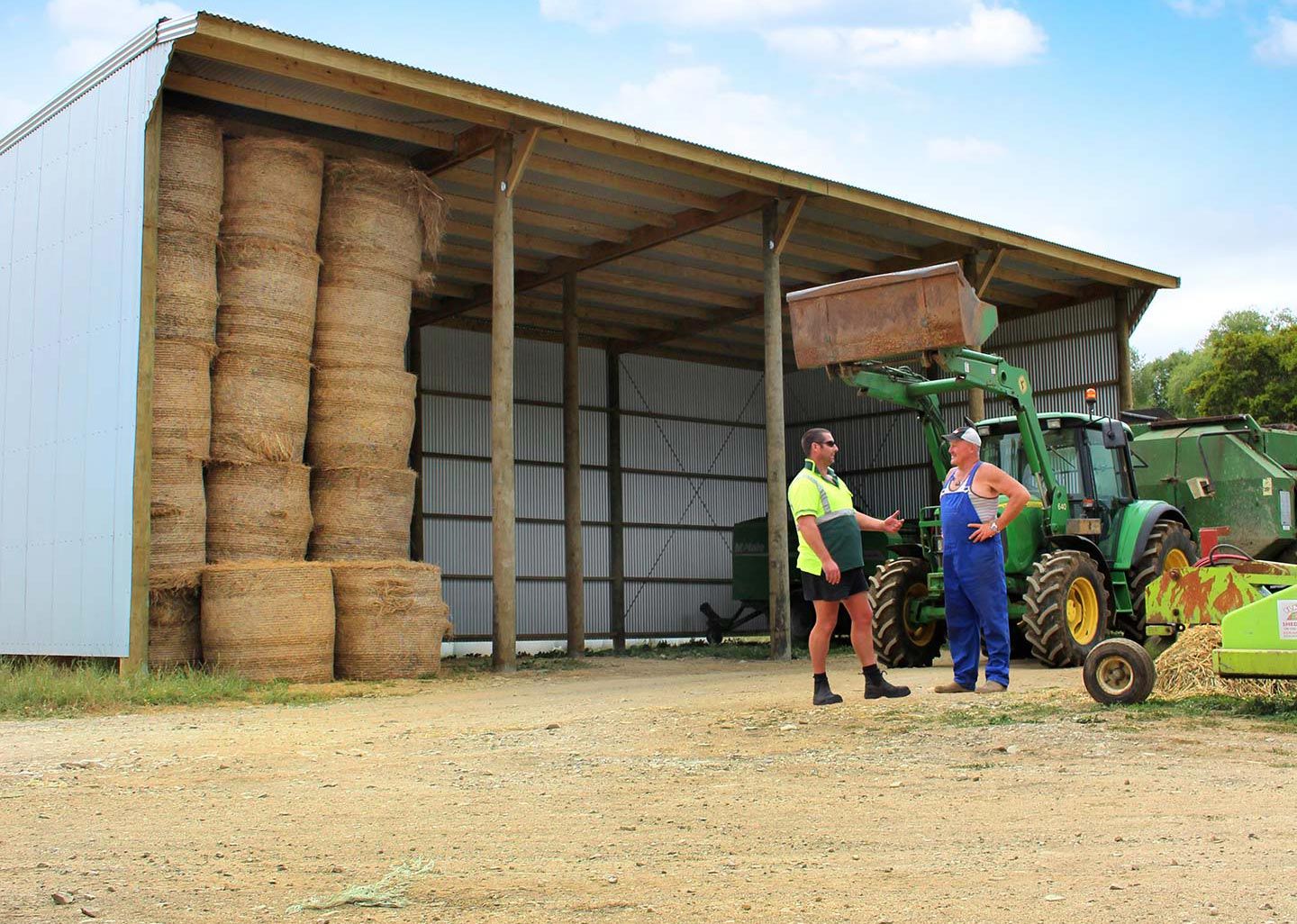 Engineered with strength for NZ conditions
We could build them lighter — but we don't and won't! Our girts are notched into the pole to eliminate the use of brackets. We use steel bracing in the walls and roof to help eliminate sway and give even greater strength. Our plans are strictly designed in accordance with the NZ building code.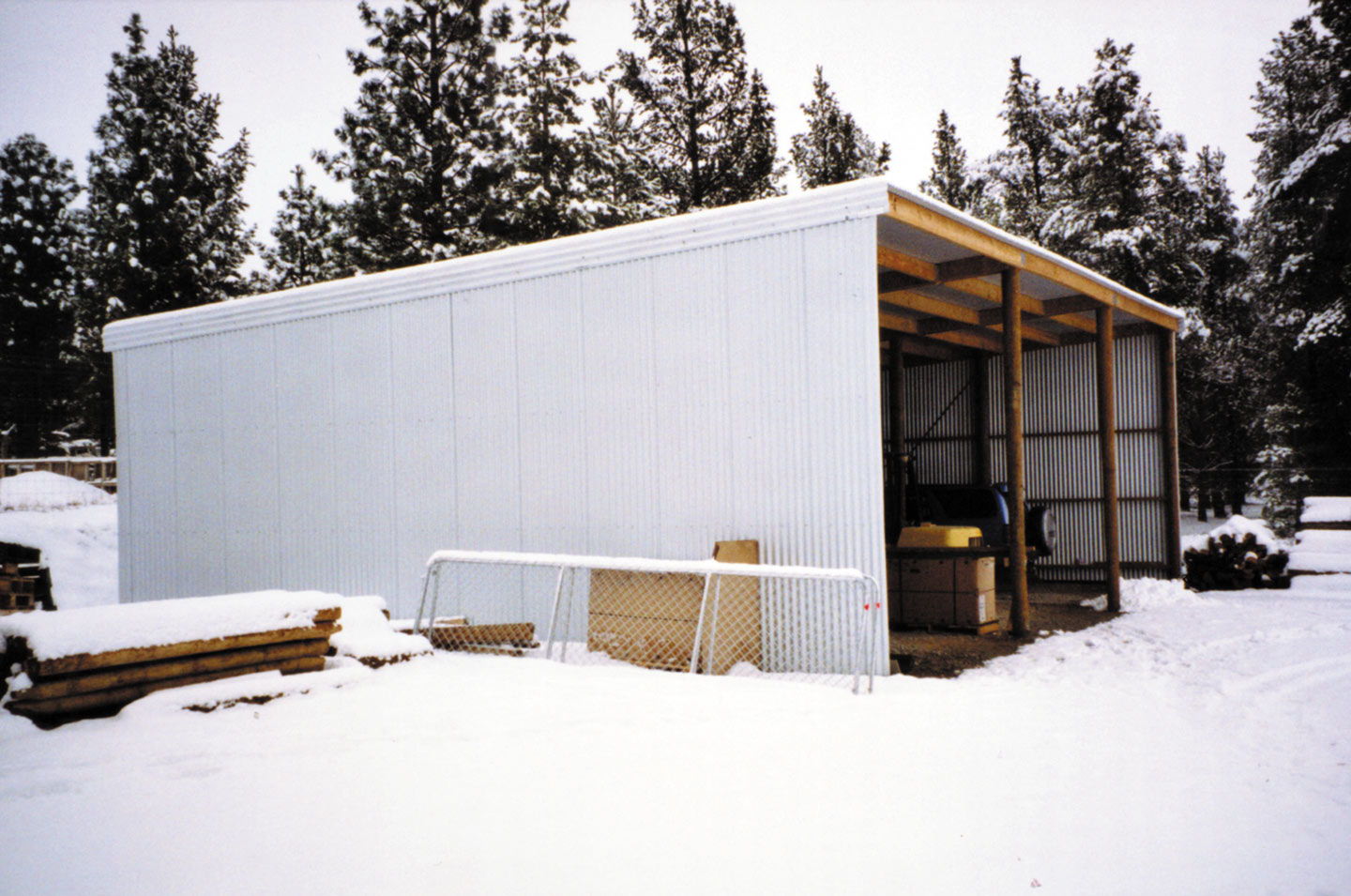 A timber frame that takes the knocks
Goldpine high density high strength poles won't buckle when knocked and strength verified SG8, treated timber provides outstanding durability.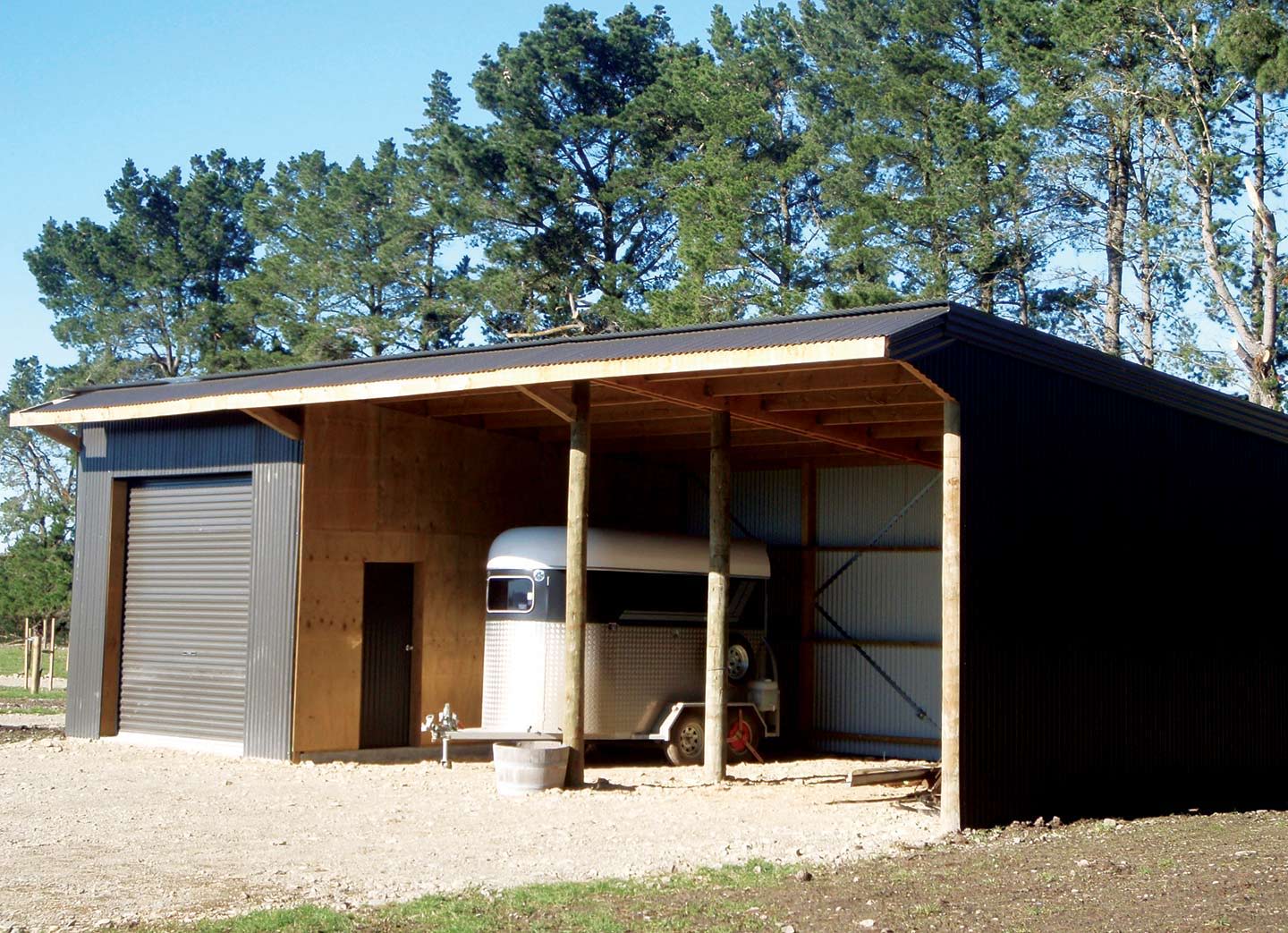 Designed to meet your needs
Our Farm Building Specialists can design to your exact size and specification requirements. This could be an add-on to a standard design or creating a unique shed. We have a huge range of optional extras available.
Free Site Visit
Our team of Farm Building Specialists are available to visit you on site, to discuss your whole project, answer any questions you have and provide suggestions to ensure you get exactly the right solution.