Goldpine
GOFENCE® Solar Energizers
---
Goldpine
GOFENCE® Solar Energizers
---
GOFENCE<sup>&reg;</sup> Solar Energizers
GOFENCE Solar Powered Energizers use the energy provided by the sun to charge the internal battery. These durable, all-in-one energizers are suitable for strip grazing, temporary fencing or permanent fencing. They are the perfect energizer solution when the ability to relocate the energizer is required or for isolated areas where mains power may not be available. The GOFENCE Solar Energizer incorporates a smart battery saver that adjusts pulse timing during periods of bad weather, ensuring the device can operate continuously for several days. This feature provides users with the peace of mind that their Energizer will keep working efficiently, allowing for greater flexibility in managing their fencing needs and ensuring their livestock can be contained for longer periods without interruption.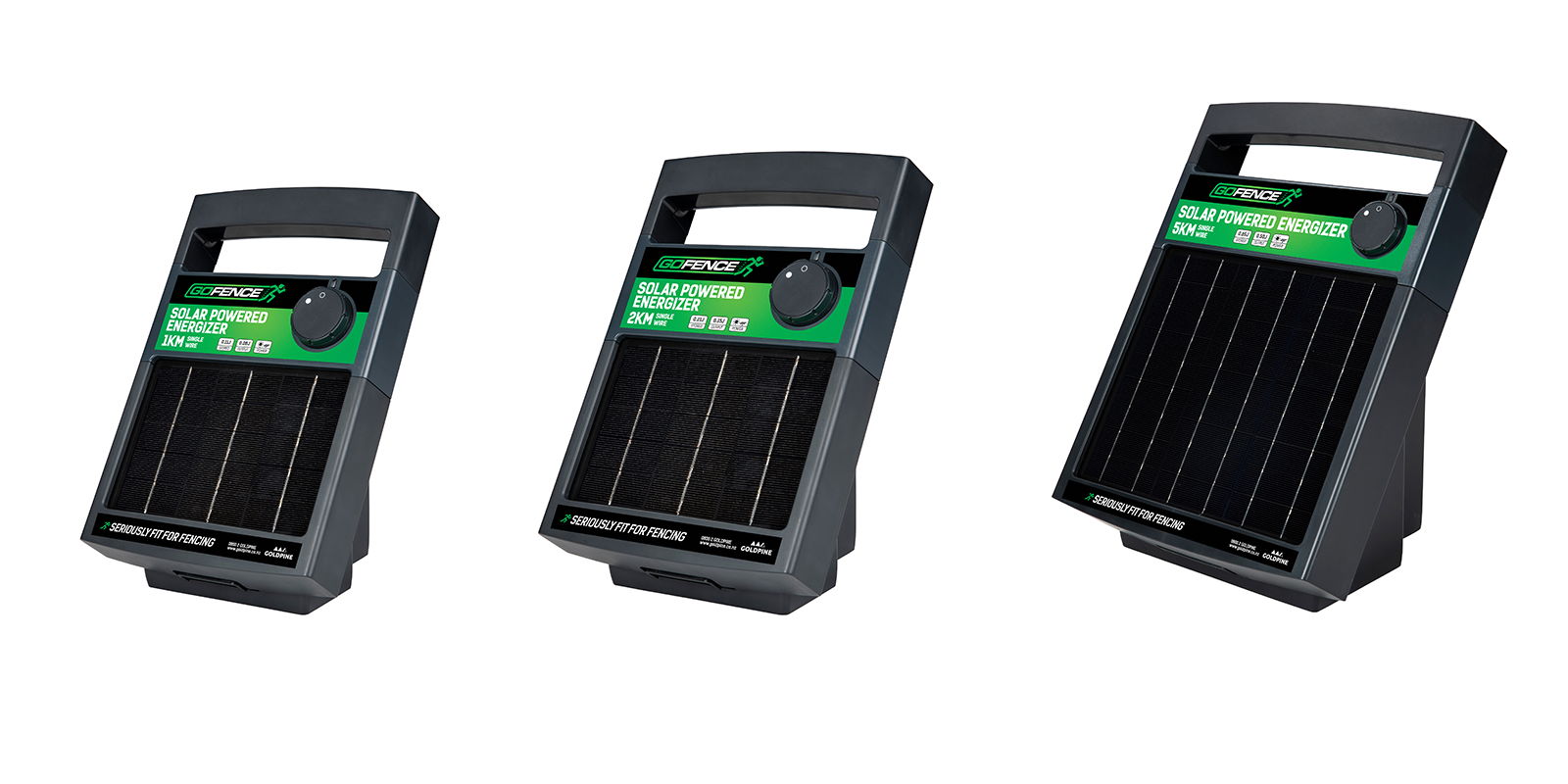 The Purpose
Electric fencing came into existence to help keep livestock within boundaries – away from fences, to offer cost effective and temporary solutions, to divide larger parcels of land and for grass management. Not only does it serve the purpose of fencing off areas needing protecting, it also prolongs the lifespan of your permanent posts and wires.
Consideration needs to be given when choosing the appropriate fencing products for your livestock and the reason your needing it. Visibility of the fence, the level of electric power within the fence, the distance of the fence and how likely the animal is to respect the fence are all important factors.