Goldpine
GOFENCE® Portable Electrics
---

Goldpine
GOFENCE® Portable Electrics
---
Introducing the new range of Portable Electrics
Portable electric fencing acts as a great solution when it comes to break-feeding: a common grazing and animal management practice. Many farmers use this method to rest the pasture by shifting the fenced area every day or so. By doing this, you can adapt to current growing conditions, adjust paddock sizes and control the amount of feed your animals are getting.
Whether it's too wet or too dry, or you have plenty of pasture growth or not enough, portable electric fencing helps to suit the needs of your animals and your pasture. By using lightweight, portable electric fencing, you can offer your animals the freshest, most nutritious pasture at each grazing – meaning happy and healthy animals.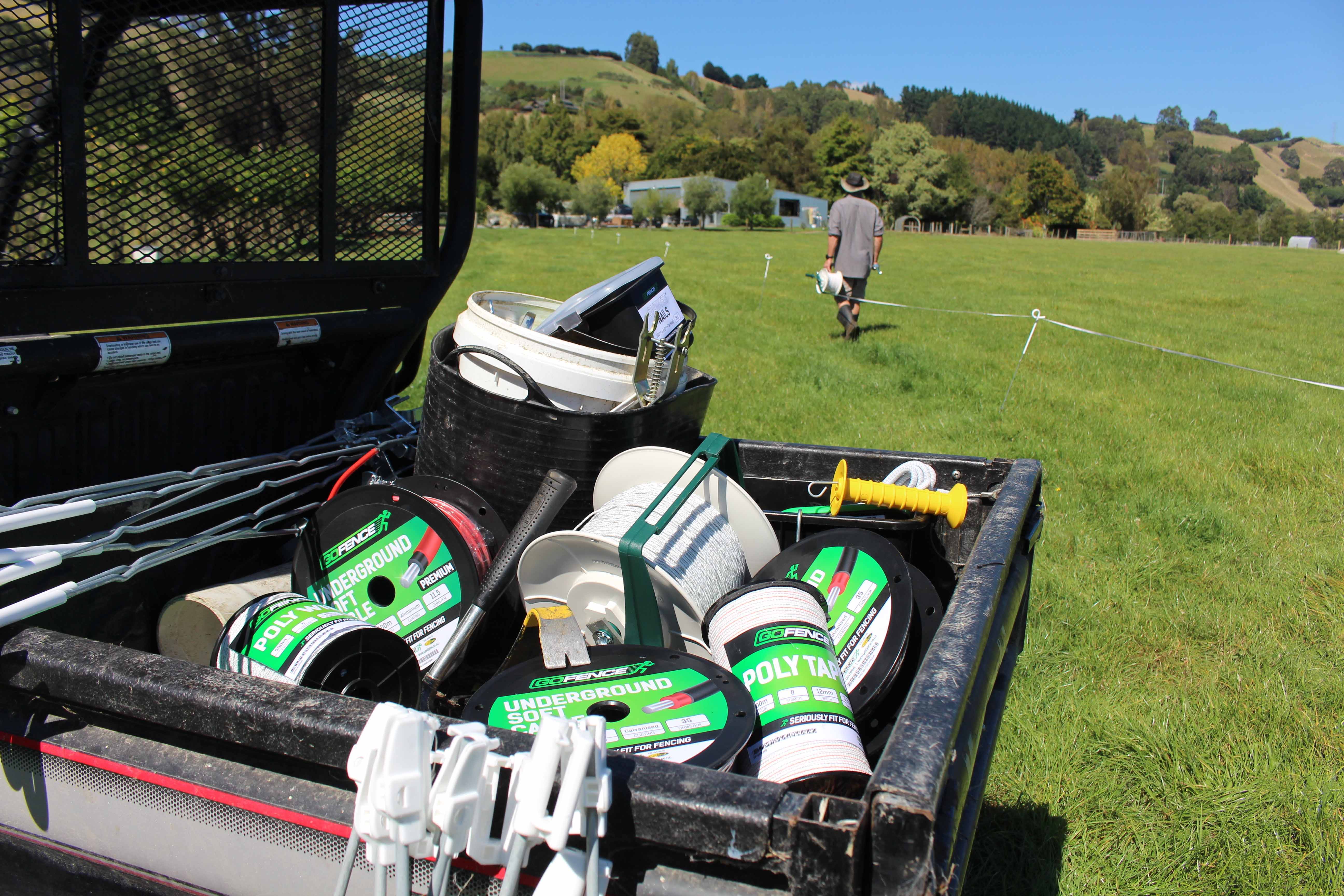 Portable electric fencing also offers great flexibility by being able to fence off hay bales and secure certain areas for temporary use. Alongside electric bungy gates, these are an economical alternative to permanent solutions. As outdoor timber specialists, fencing is our game. So, it's fitting that we introduced a full range of GOFENCE® Portable Electric fencing alongside our top-quality fence posts and timber to ensure we have a wide range of fencing options for every solution you might need.
The GOFENCE® Portable Electrics range offers well-designed, durable and easy to use products. Whether it is a permanent or temporary fencing electric solution you are constructing, we have every component to complete your fence line. Come and check out the range in store!