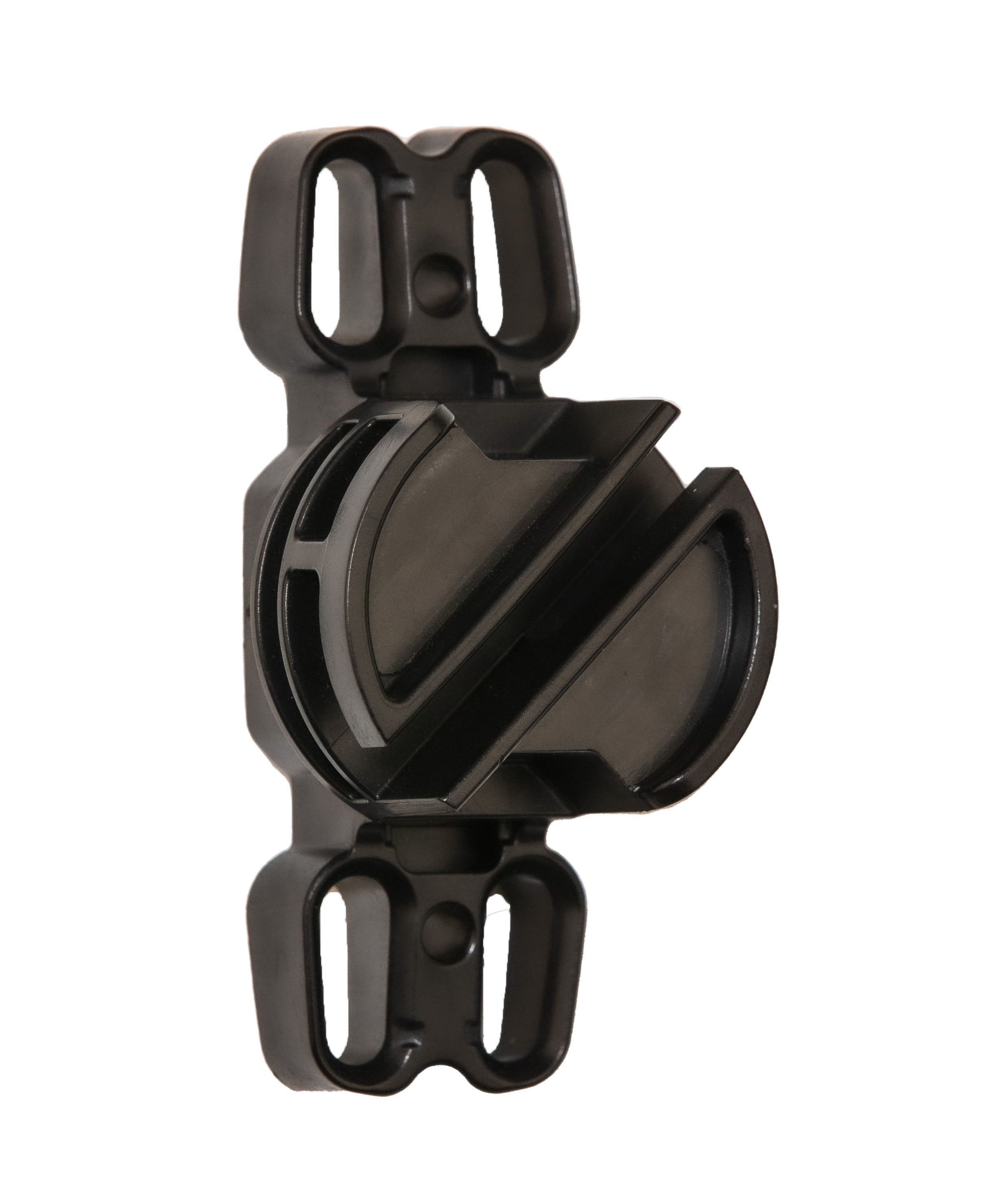 Goldpine
GOFENCE® Endurance® Wood Post Insulator
---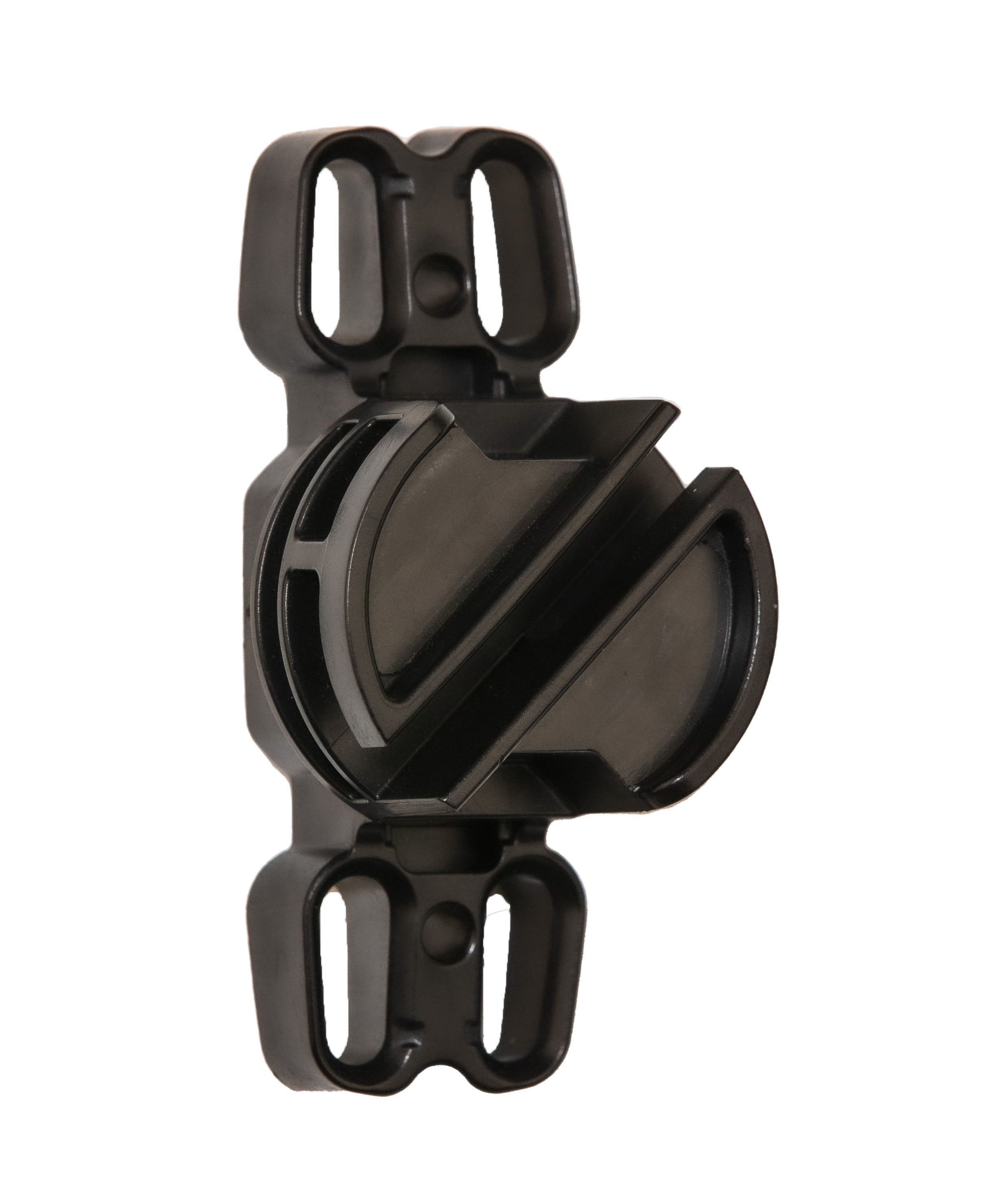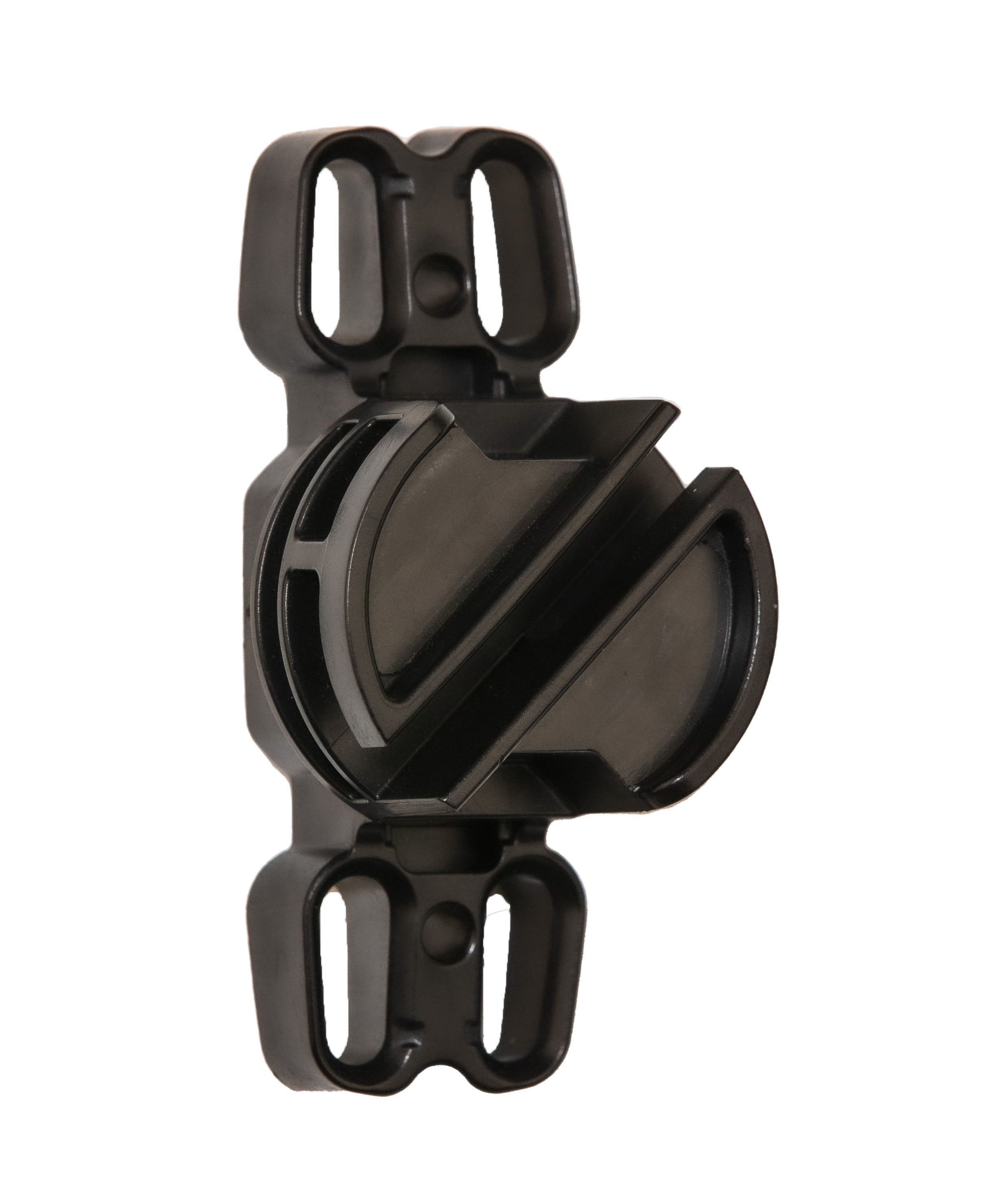 Goldpine
GOFENCE® Endurance® Wood Post Insulator
---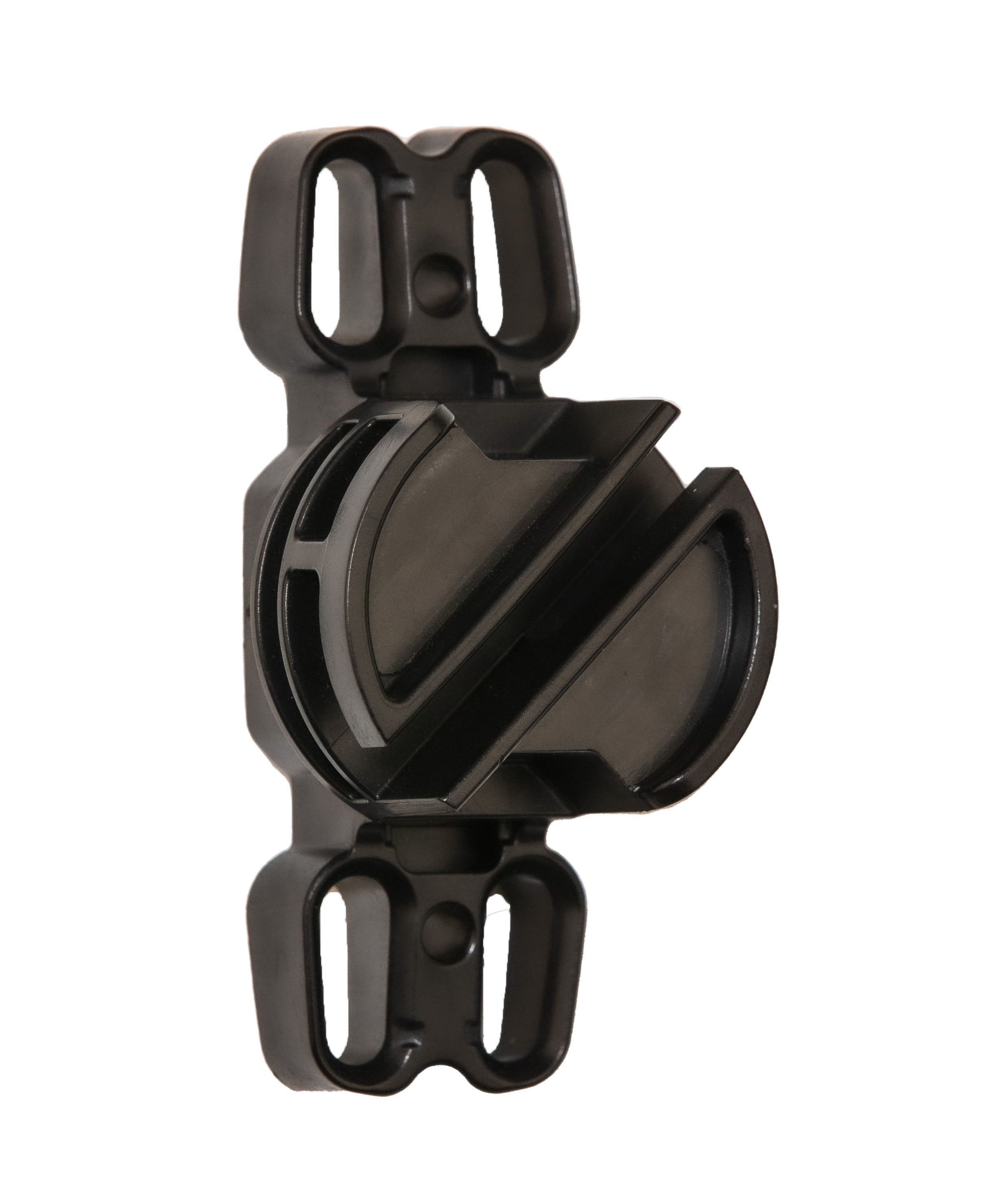 Easy As
The GOFENCE® ENDURANCE® Wood Post Insulator is made from UV stabilised, high density polyethylene that provides strength and durability. A large standoff provides extra clearance from wire to post to ensure no power leakage, so you have an insulator that is going to do its job for years and years. Other features include the large cable capacity and even a centre mark for accurate alignment. The real benefits are found in the versatility of how it can be fastened to the fence post and the speed at which you can do so.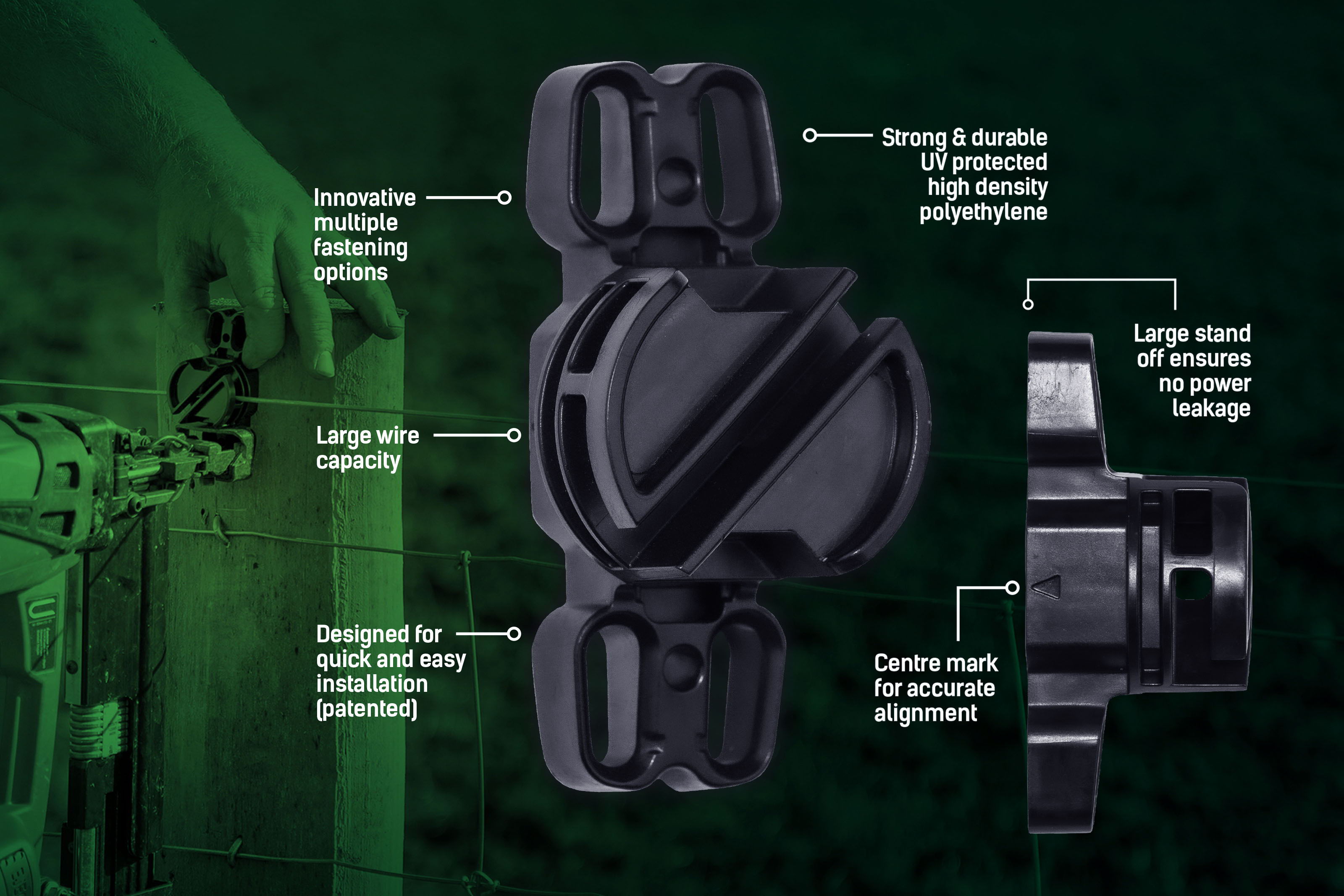 Whether your tool of choice is a hammer, a staple gun, a drill or even a nail gun, the innovative multi-installation options will ensure the GOFENCE® ENDURANCE® Wood Post Insulator will work for you. This insulator has been designed with the versatility to be fastened with a nail, a screw or a staple.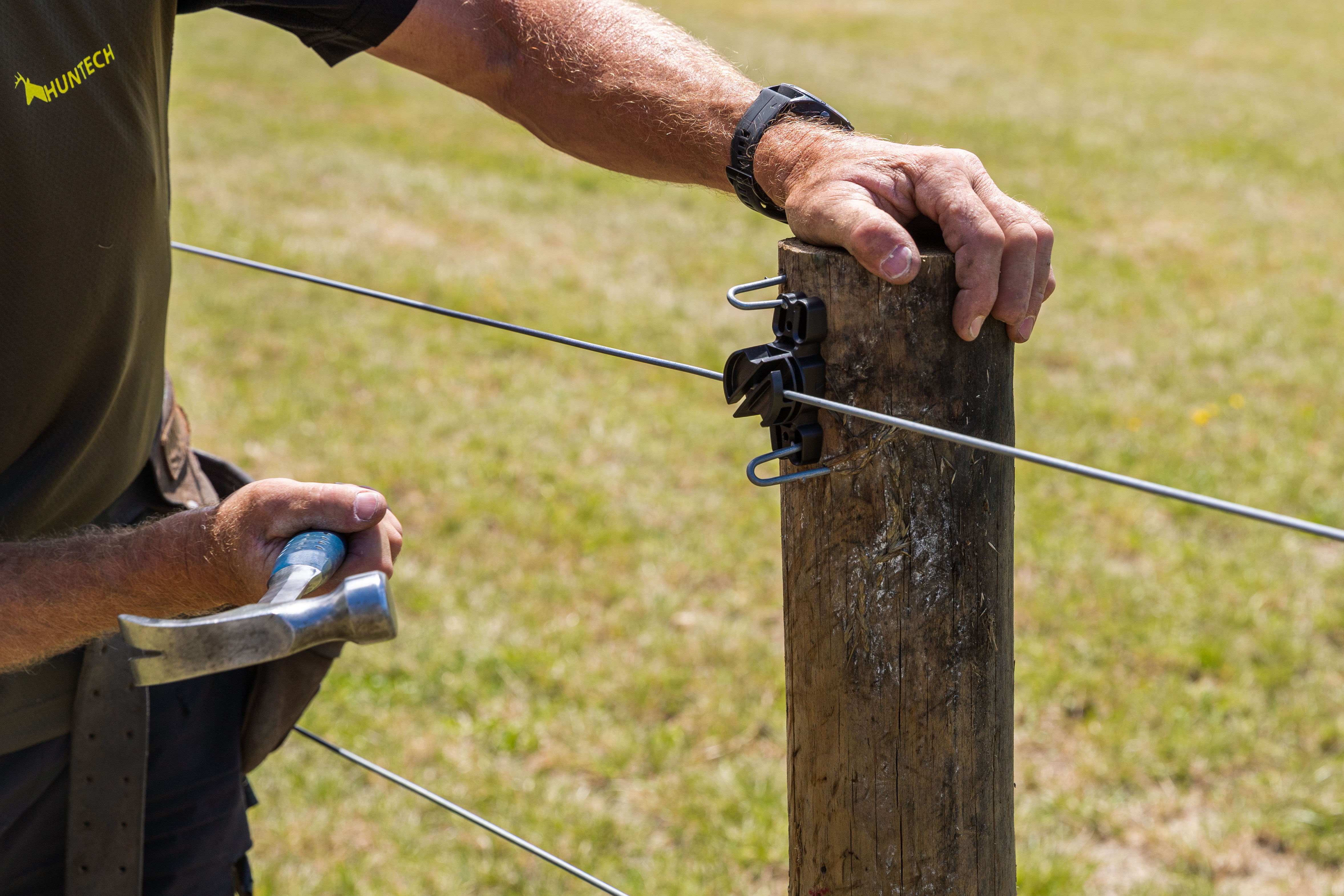 The result of three years' work is now here and is ready to save you time. Take the time to save some time; head down to your local Goldpine store and check it out today.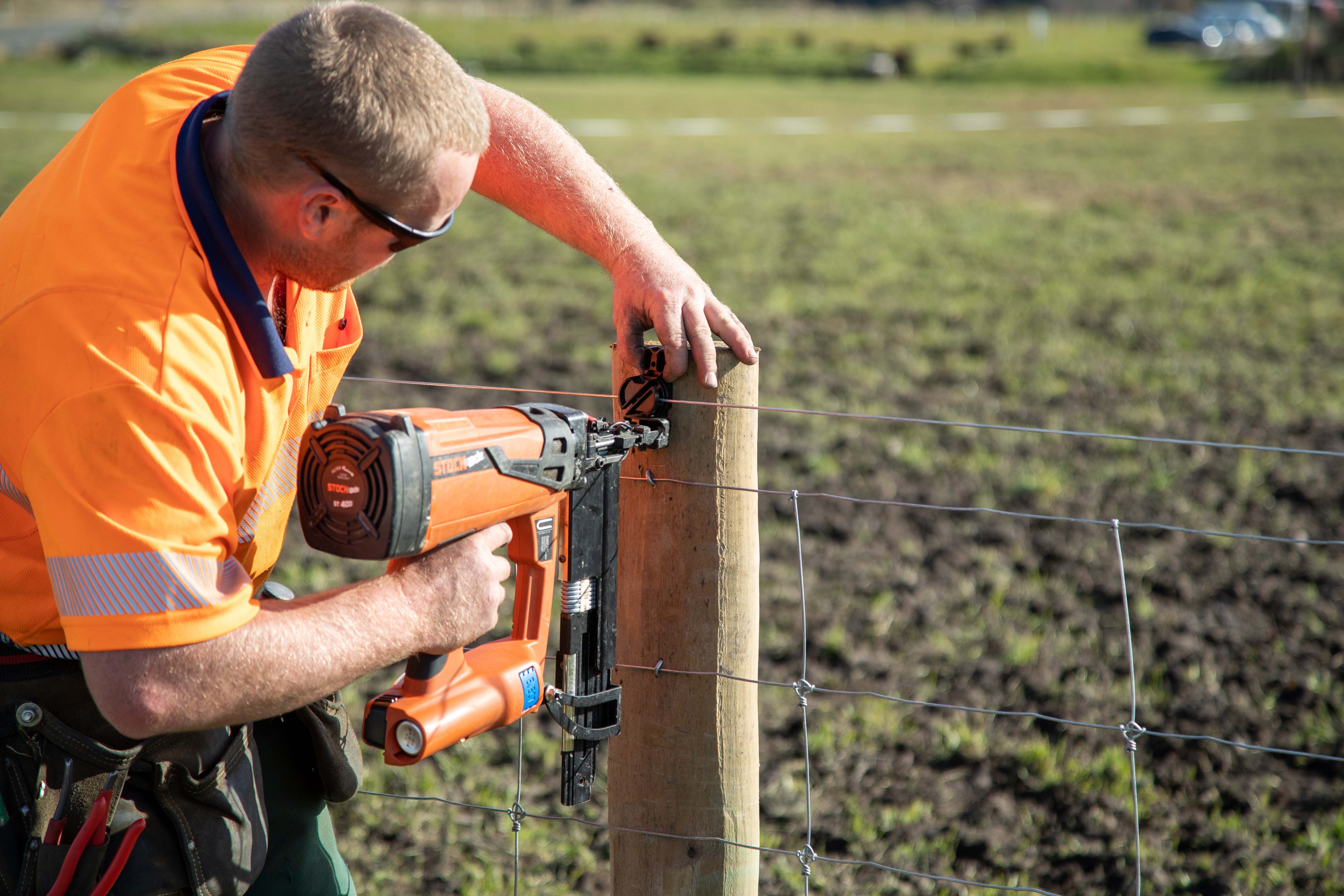 Protect your GOFENCE® ENDURANCE® Wood Post Insulator in transit and carry multiple GOFENCE® products on your belt with our Reusable Storage Solutions.