---

---
Big Boy Timber® is big in durability and big in dimension. We have designed Big Boy Timber® to be the ideal timber solution for retaining walls, raised gardens, garden edging or as a heavy duty rail.
Durable
Big Boy Timber® is H4 treated which ensures it will last the distance if in contact with the ground.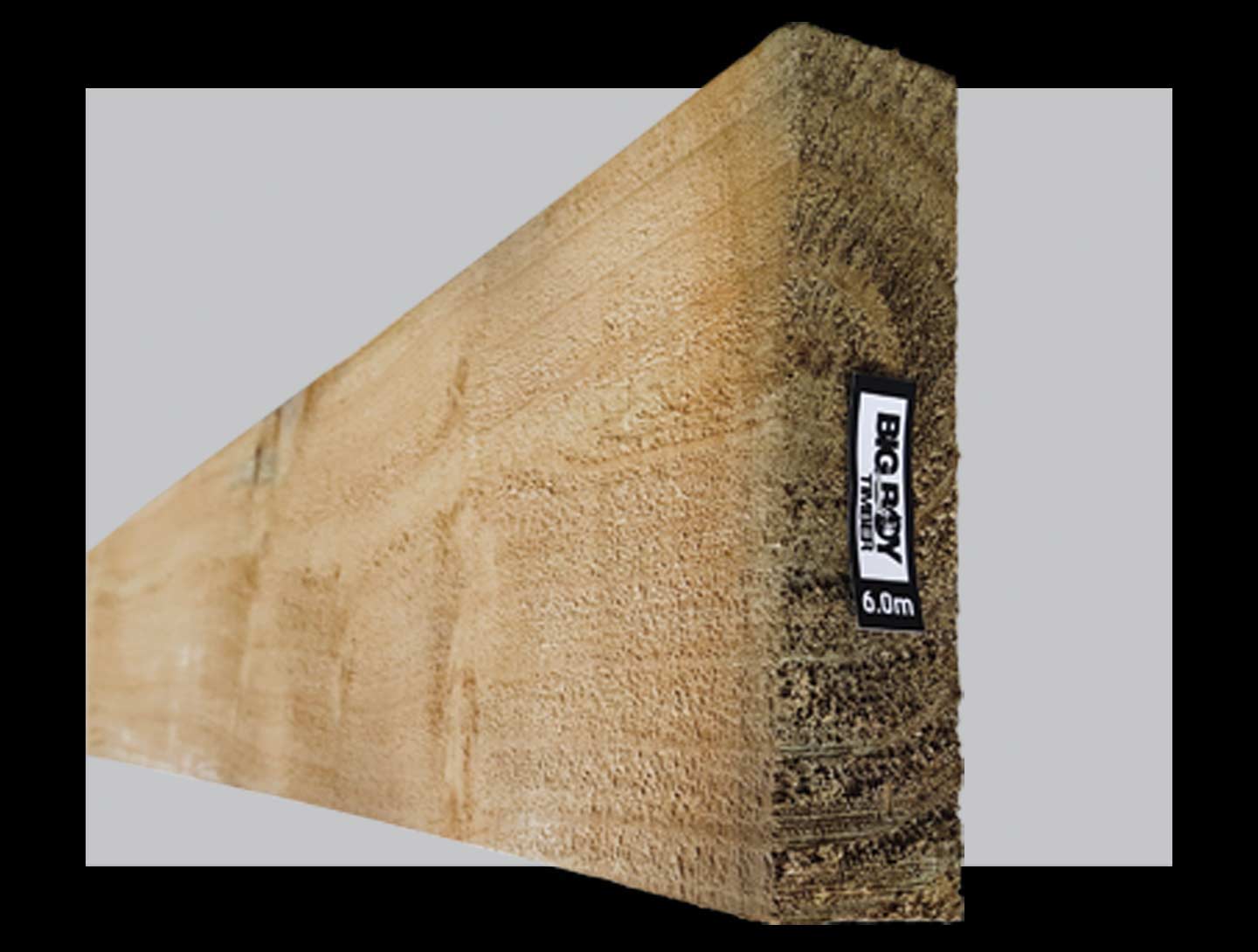 Long in length
Big Boy Timber® is only available in long, 6.0m lengths. It's also exclusive to Goldpine and is available in store now.