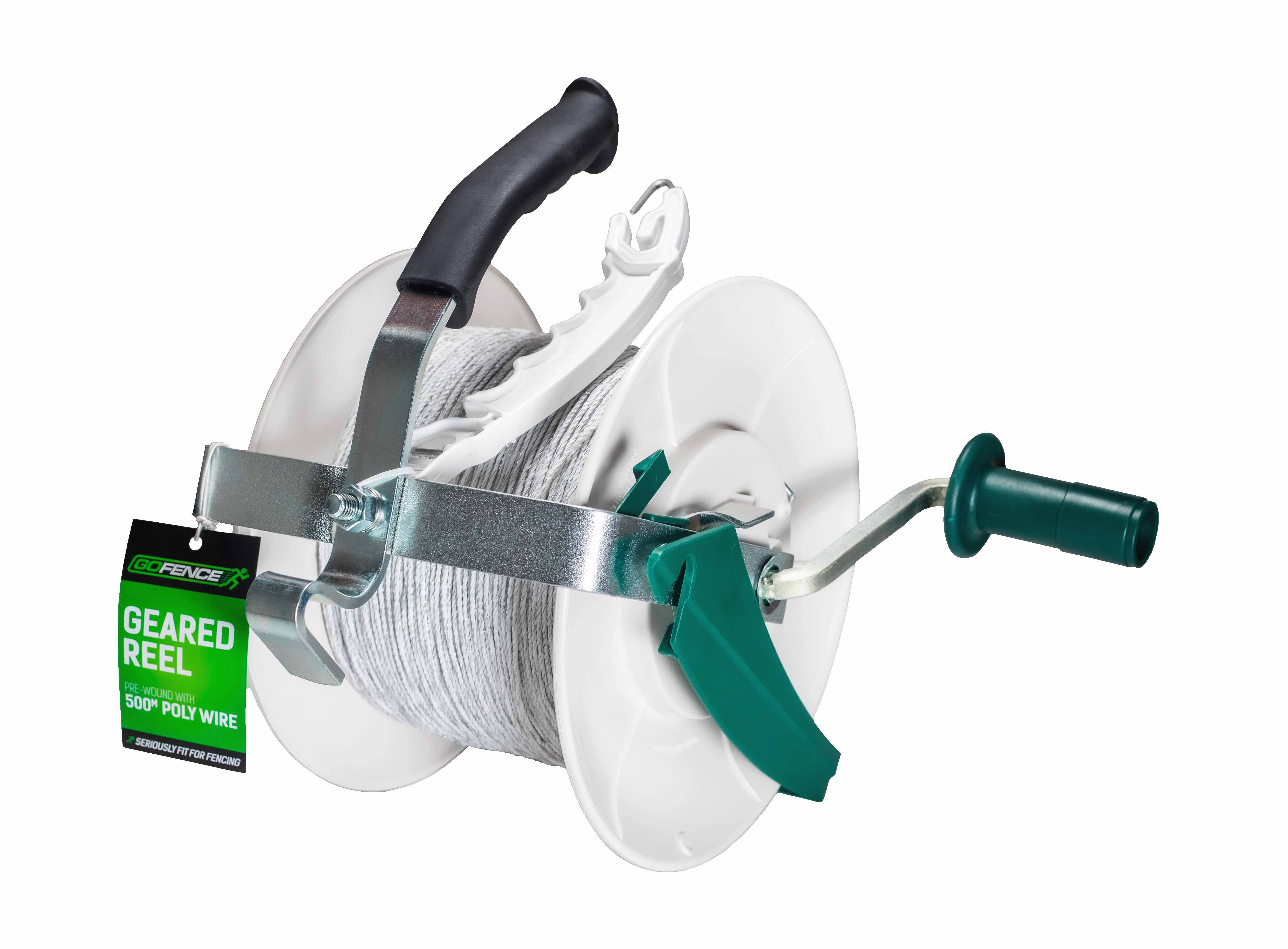 Goldpine
GOFENCE® Pre-wound Geared Reels
---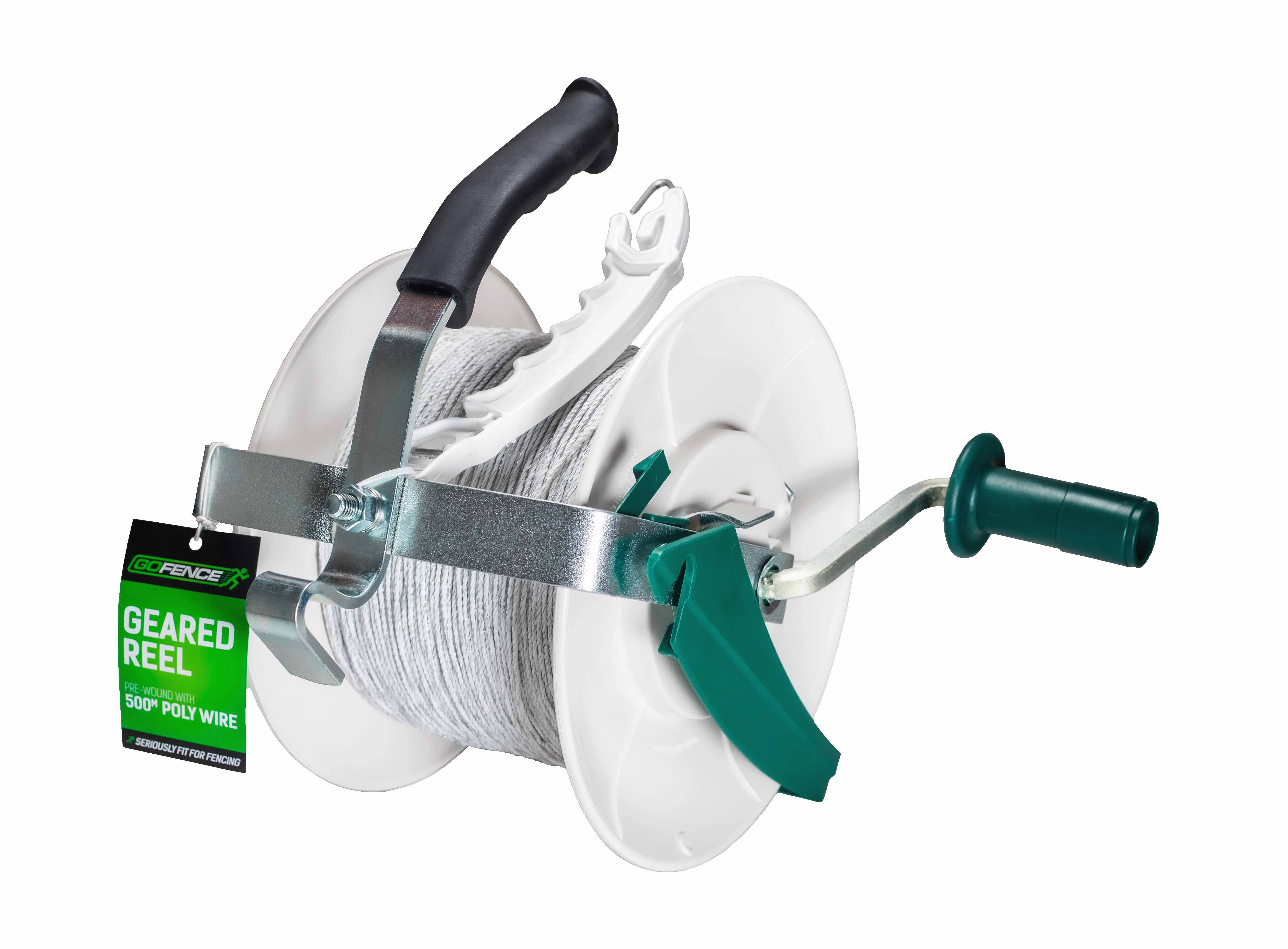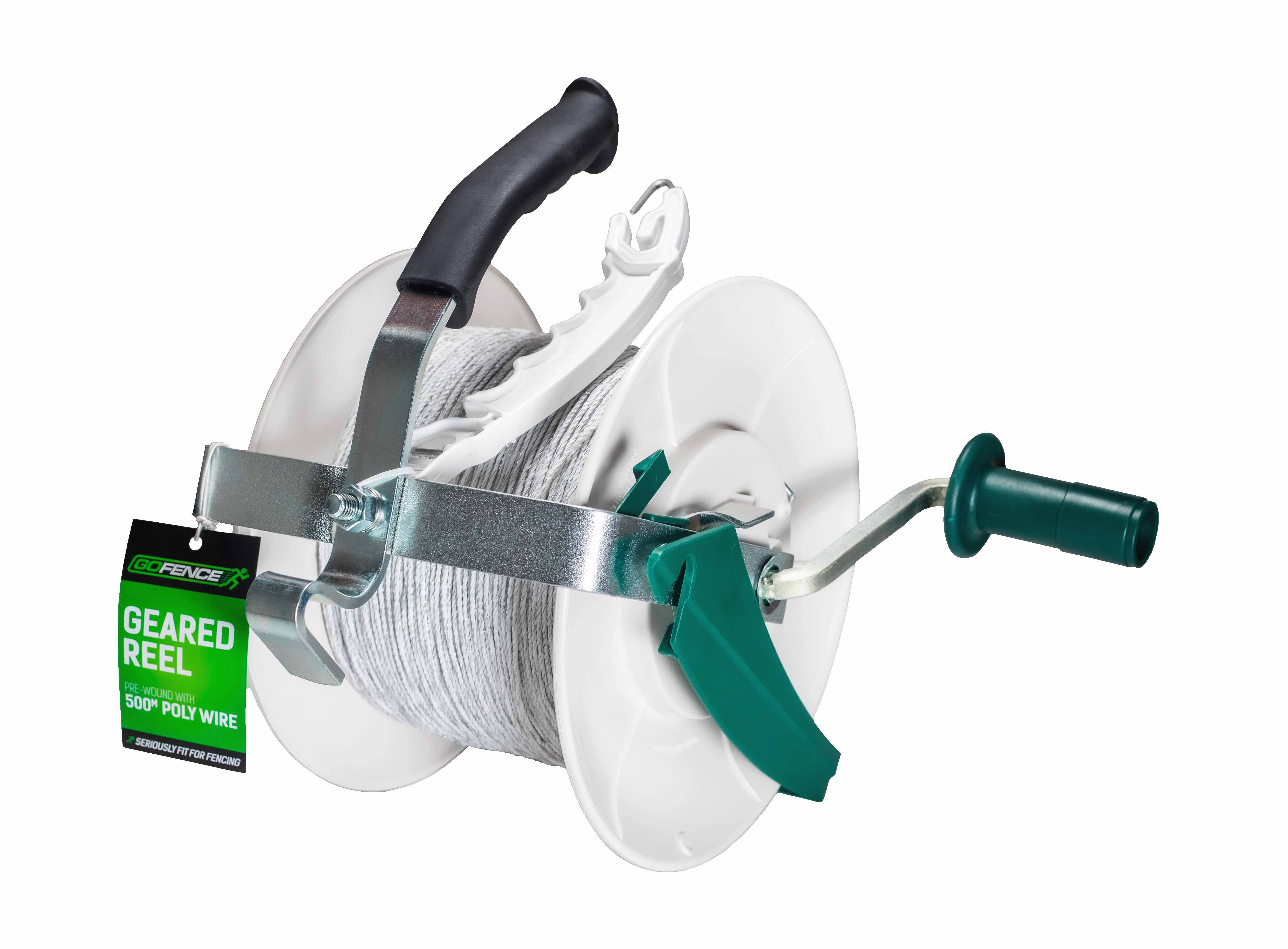 Goldpine
GOFENCE® Pre-wound Geared Reels
---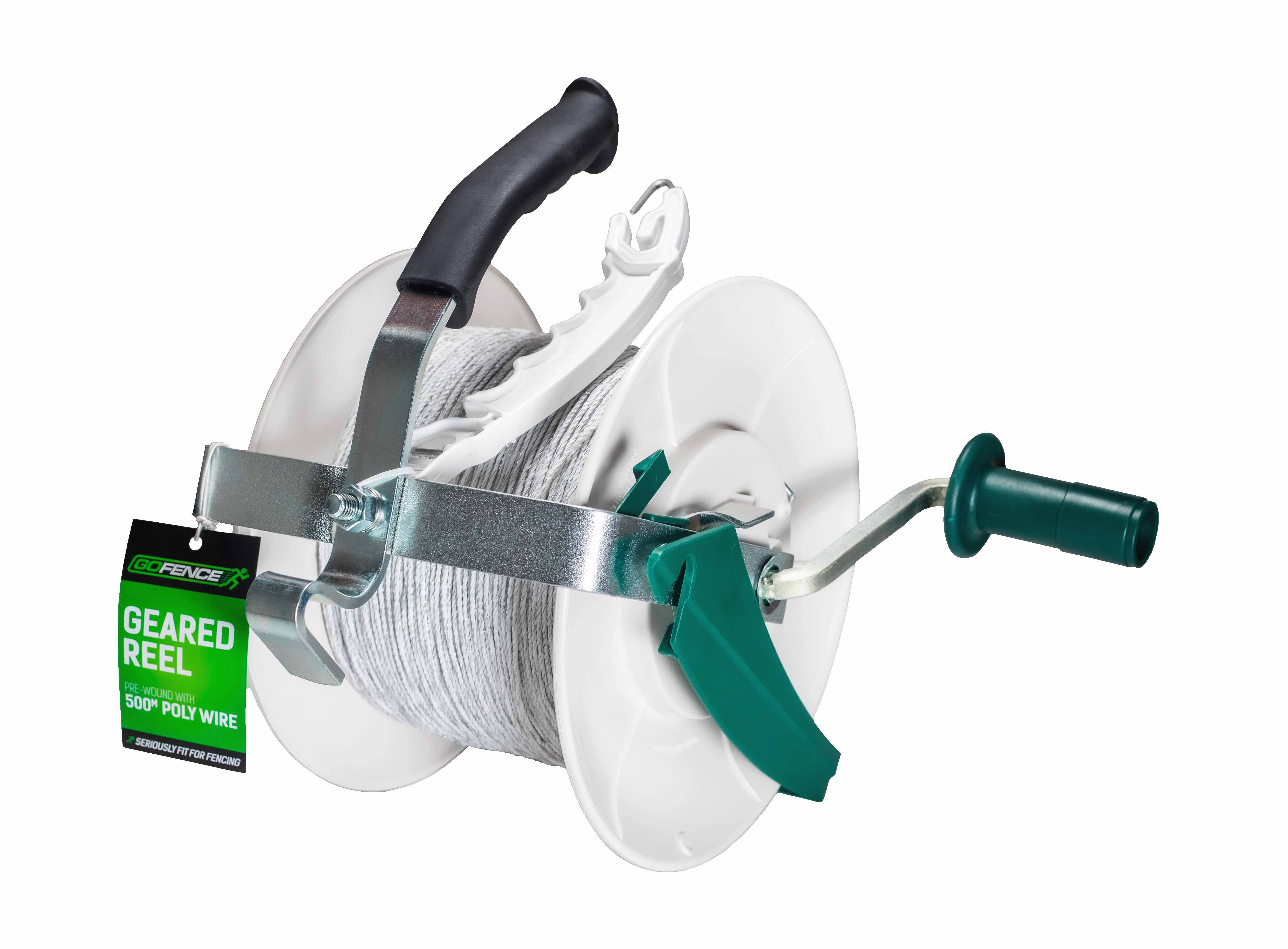 The GOFENCE® Geared Reels are pre-wound with either 500m of Poly Wire or 200m of Poly Tape and include an insulated handle hook.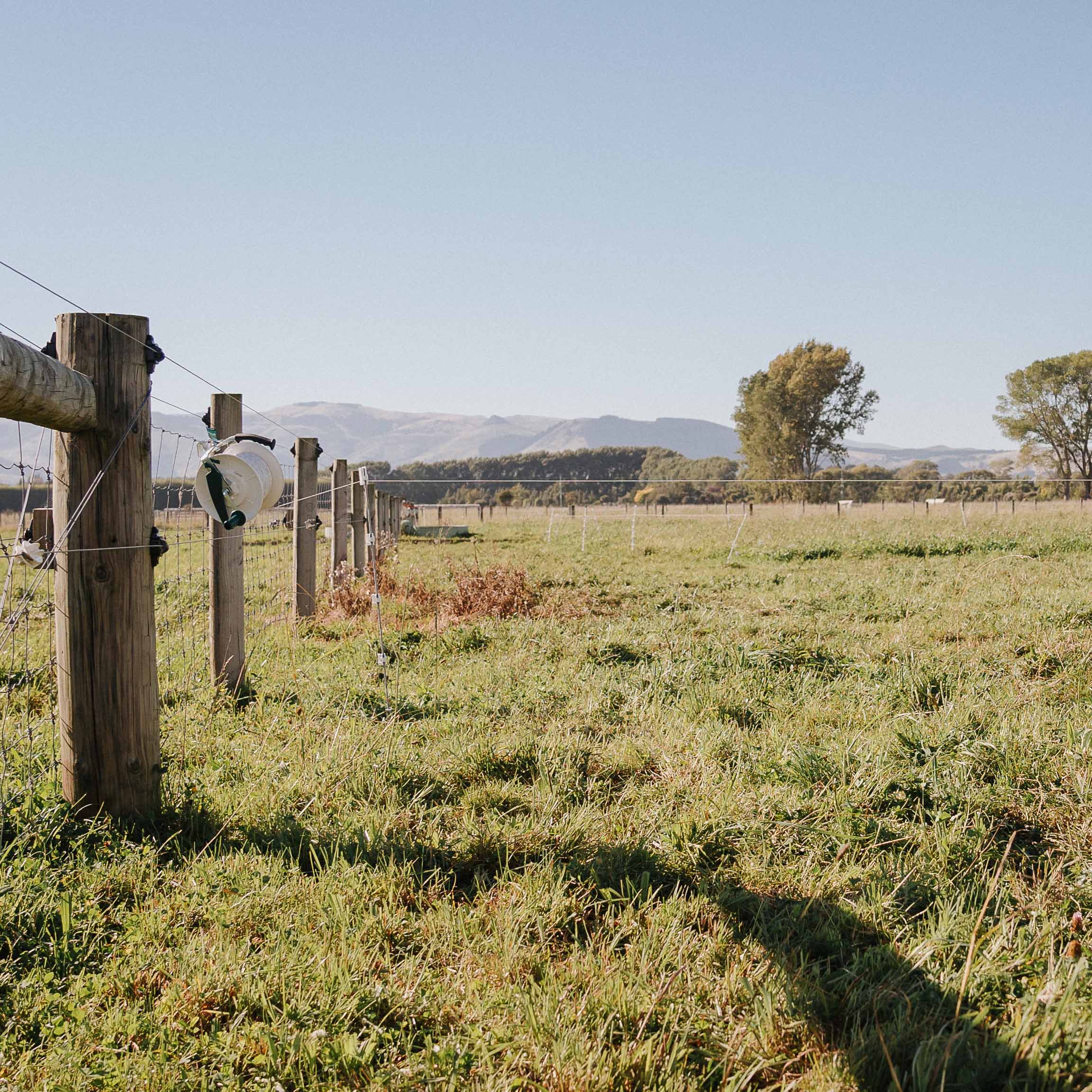 Easy to use
Comfortable, smooth balanced running and a 3:1 gear ration allows for quick and easy winding. Use with the carry handle or on a mounting post.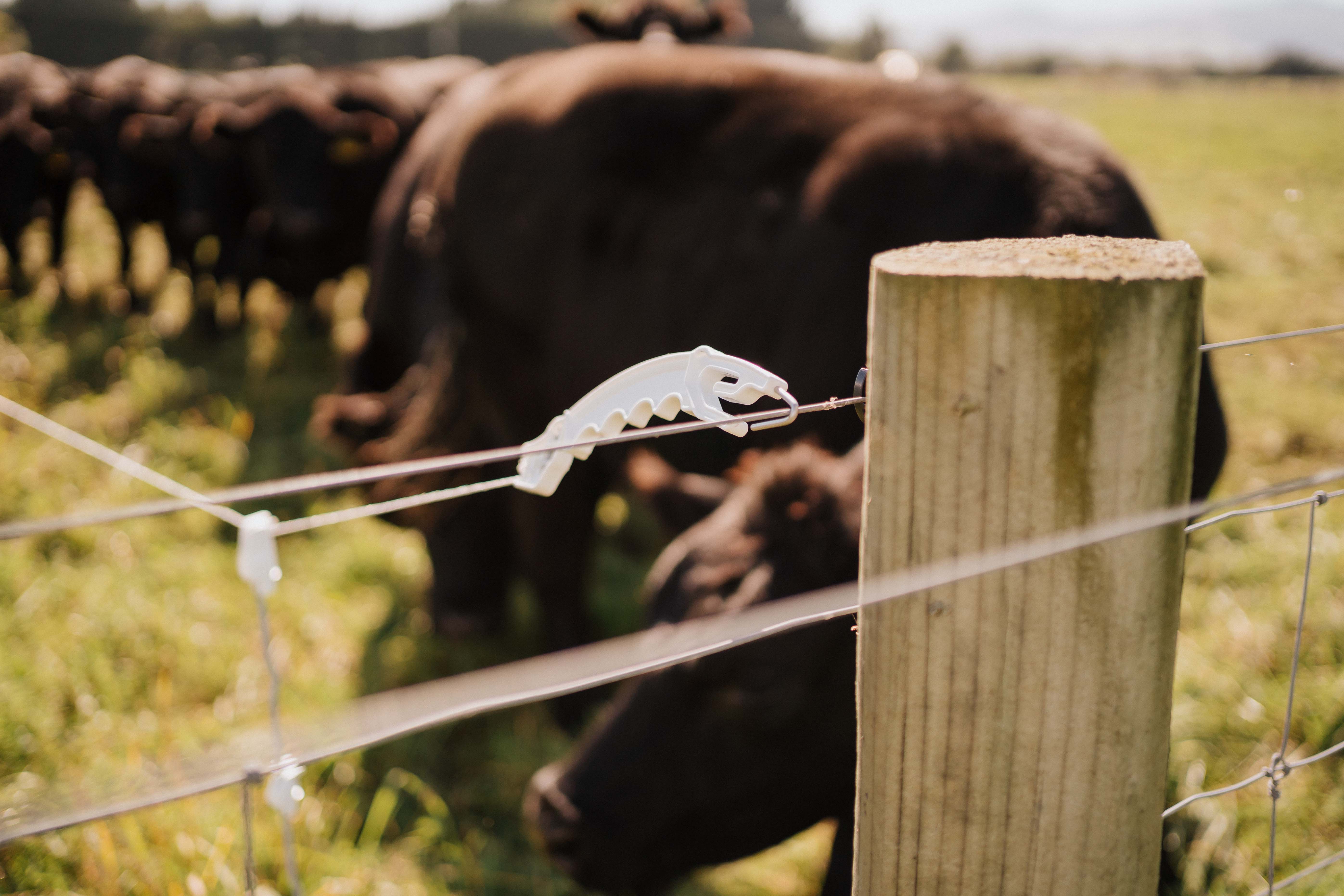 Durable design
The steel frame and crank on this geared reel is plated with Zinc for durability. It's self-insulating, designed with a unique wire guide and is UV stabilised. Comes with a five-year UV guarantee.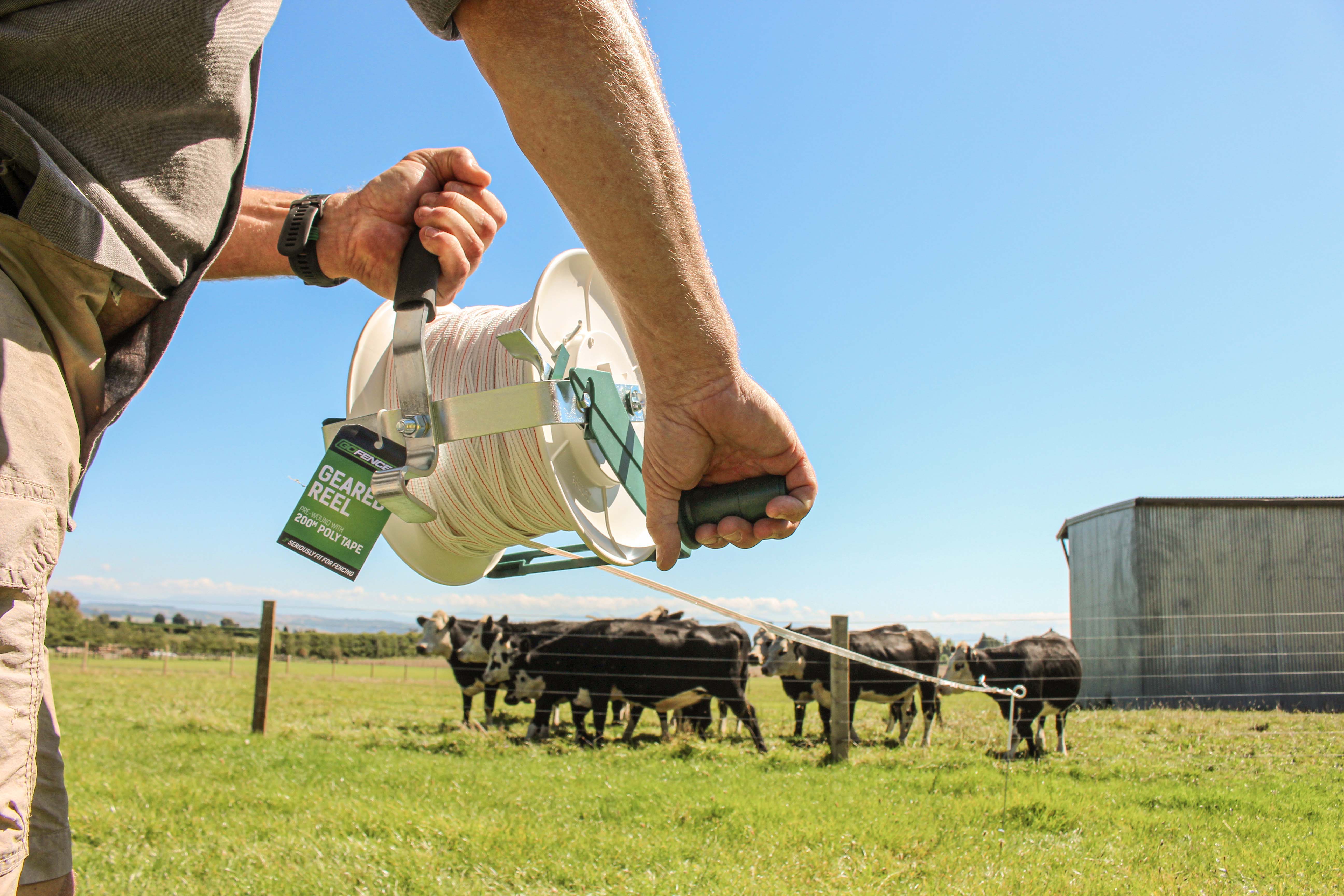 Exclusive to Goldpine
The GOFENCE® Pre-wound Geared Reels are available exclusively through Goldpine. Head down to your local store and check it out today.