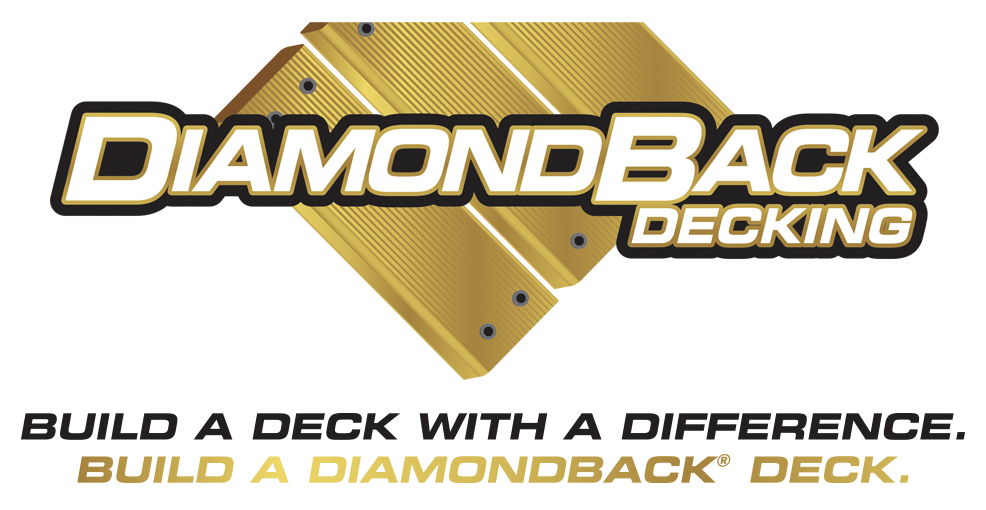 Goldpine
Diamondback® Decking
---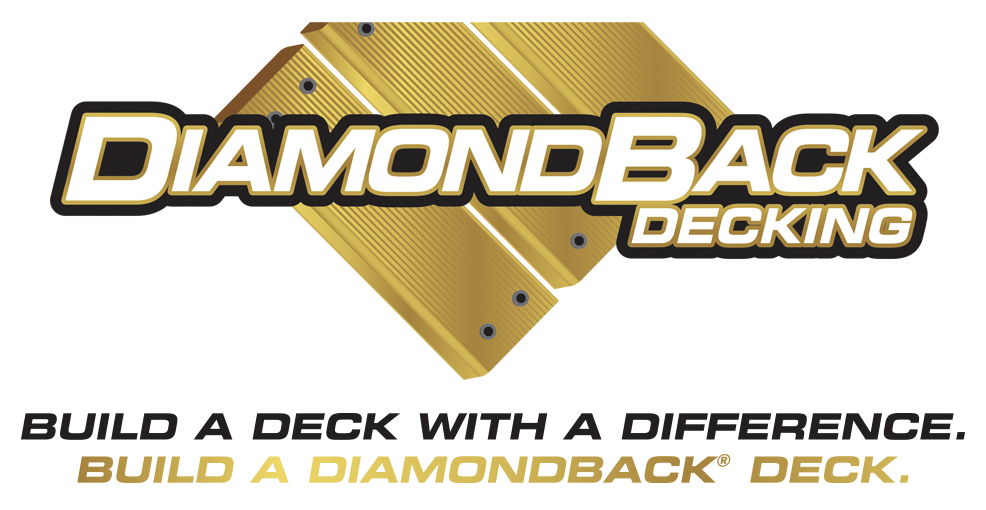 Goldpine
Diamondback® Decking
---
BACK IN STOCK
4.8m & 6.0m lengths only $9.97/m +GST
A DECK WITH STRENGTH
Experience a superior level of decking with DIAMONDBACK DECKING. Unlike standard decking materials, DIAMONDBACK is a wide and robust timber, elevating the aesthetic appeal of your deck while ensuring unparalleled strength and stability. This substantial piece of decking not only delivers a visually stunning deck but also establishes a seamless transition from your indoor floors to the outdoor space, as well as enhancing the overall durability and resilience of your deck and any accompanying steps.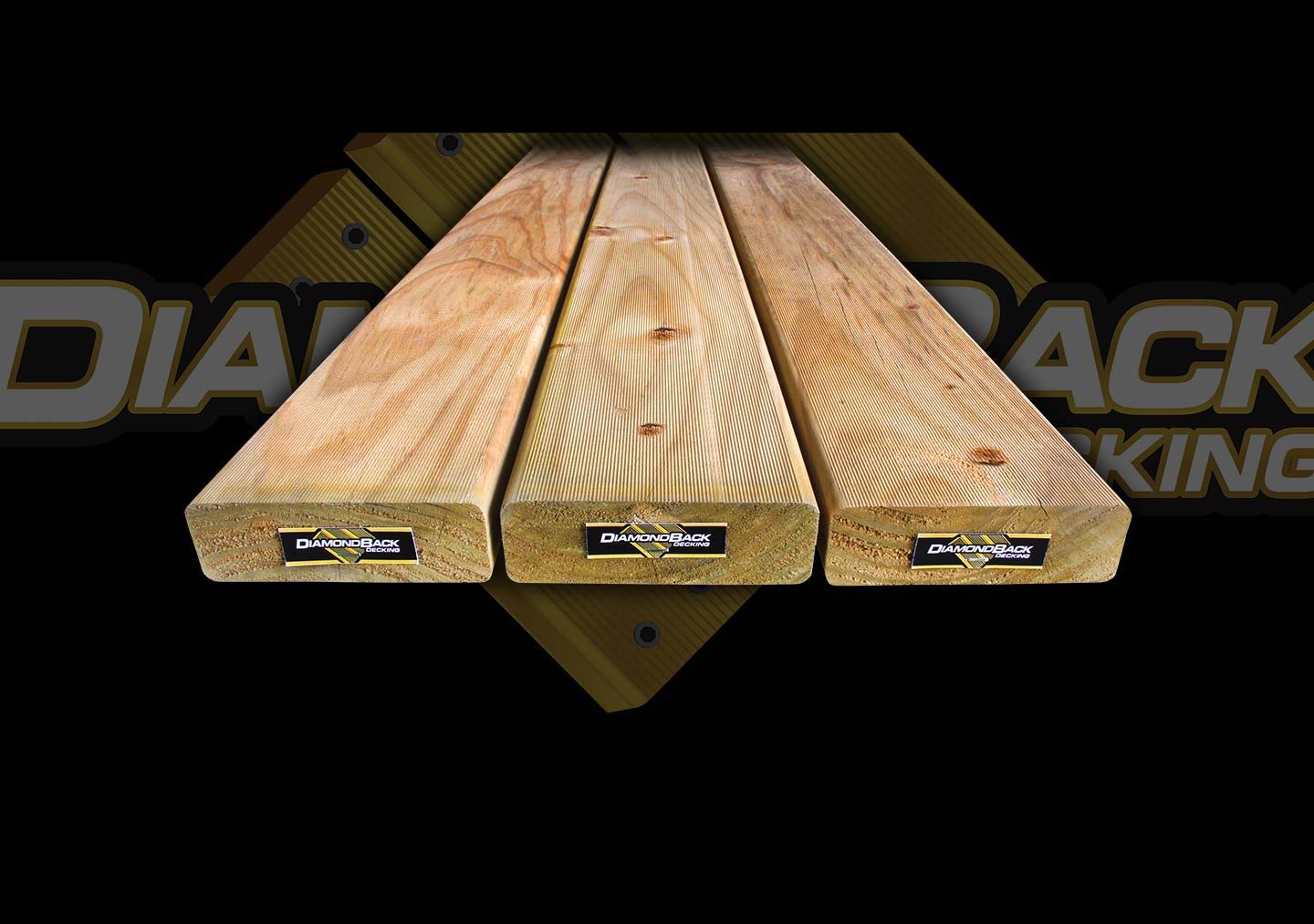 FANTASTIC RUSTIC FINISH
Manufactured out of Radiata Pine, DIAMONDBACK DECKING has a fantastic natural, rustic finish. It fits well into any outdoor living space, whether this be for your new home or as a replacement of your existing deck.
PROFILED ON ALL FOUR SIDES
DIAMONDBACK DECKING comes profiled on all four sides. This provides real flexibility in terms of where and how you can use DIAMONDBACK DECKING to enhance your outdoor living space. Whether it is the face of your DIAMONDBACK DECKING on show or the edge, you can be confident that your deck will look great.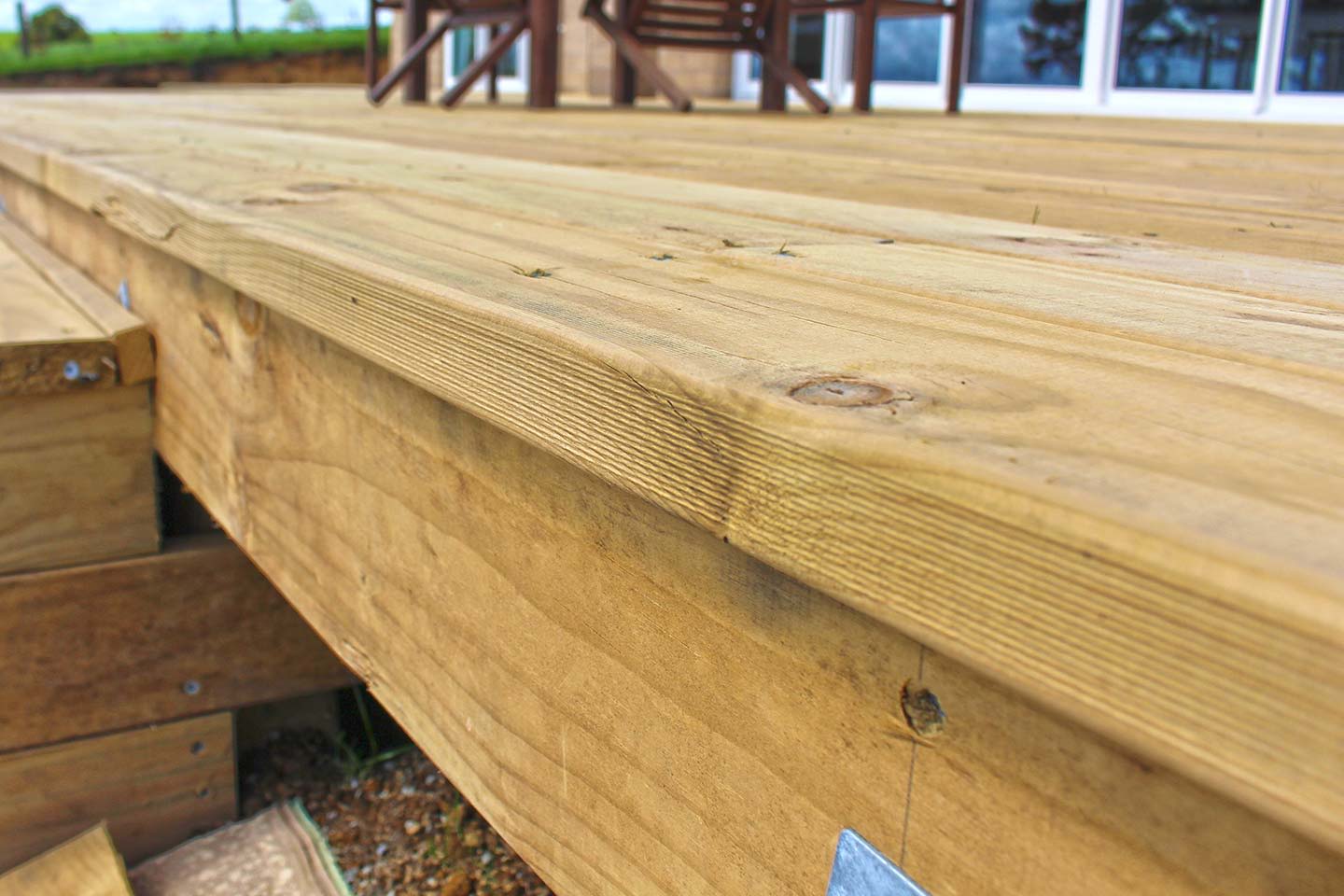 EXCLUSIVE TO GOLDPINE
DIAMONDBACK DECKING is exclusive to Goldpine and is in store now. Come in and check out DIAMONDBACK DECKING — the new and unique decking solution and see why you should build a deck with a difference!