Goldpine
GOFENCE® ENDURANCE® Gates
---

Goldpine
GOFENCE® ENDURANCE® Gates
---
HANG STRONG, HANG TOUGH.
Gates play many critical roles on farm and they are a key part of any fencing system. You need a gate that can handle the stresses of being swung open or slammed shut, time and time again, a gate that can handle the pressure of the stock it is keeping in, or keeping out. Within the GOFENCE ENDURANCE GATE range you are sure to find a gate perfect for your gate requirements!
STRONG & DURABLE
GOFENCE ENDURANCE GATES are made right here in New Zealand meaning they are produced to the highest quality and standards. The framework is formed from high tensile steel and this, combined with high quality welding, ensures a strong gate is produced. The full framework is hot-dip galvanised inside and out — this provides the gate with the ultimate protection from the harsh elements encountered on farm and ensures a gate that is durable and will last.
READY TO HANG
GOFENCE ENDURANCE GATES come ready to hang. They all come with either fixed lugs ready for hanging onto gudgeons, or with the innovative 'Insu-lug', a double bolted adjustable hinge that incorporates a hard wearing nylon insert which provides extra durability, strength and performance. Every gate also comes with a split link latch attachment to allow the gate to be easily secured in place.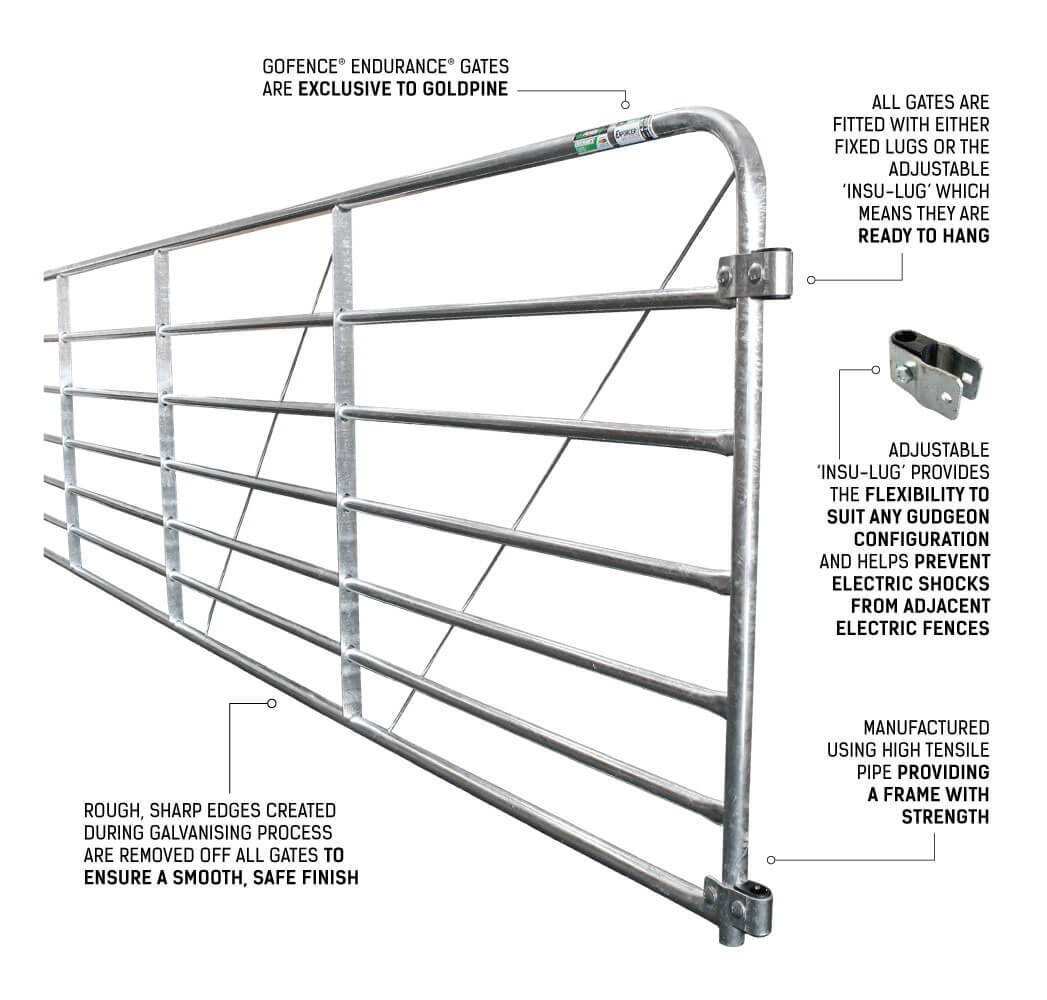 EXTENSIVE RANGE
The GOFENCE ENDURANCE GATE range is extensive and we are confident that we will have a gate suited to your specific need. In the unlikely event that you can't find the gate you need in our standard range, we offer a full custom made gate service.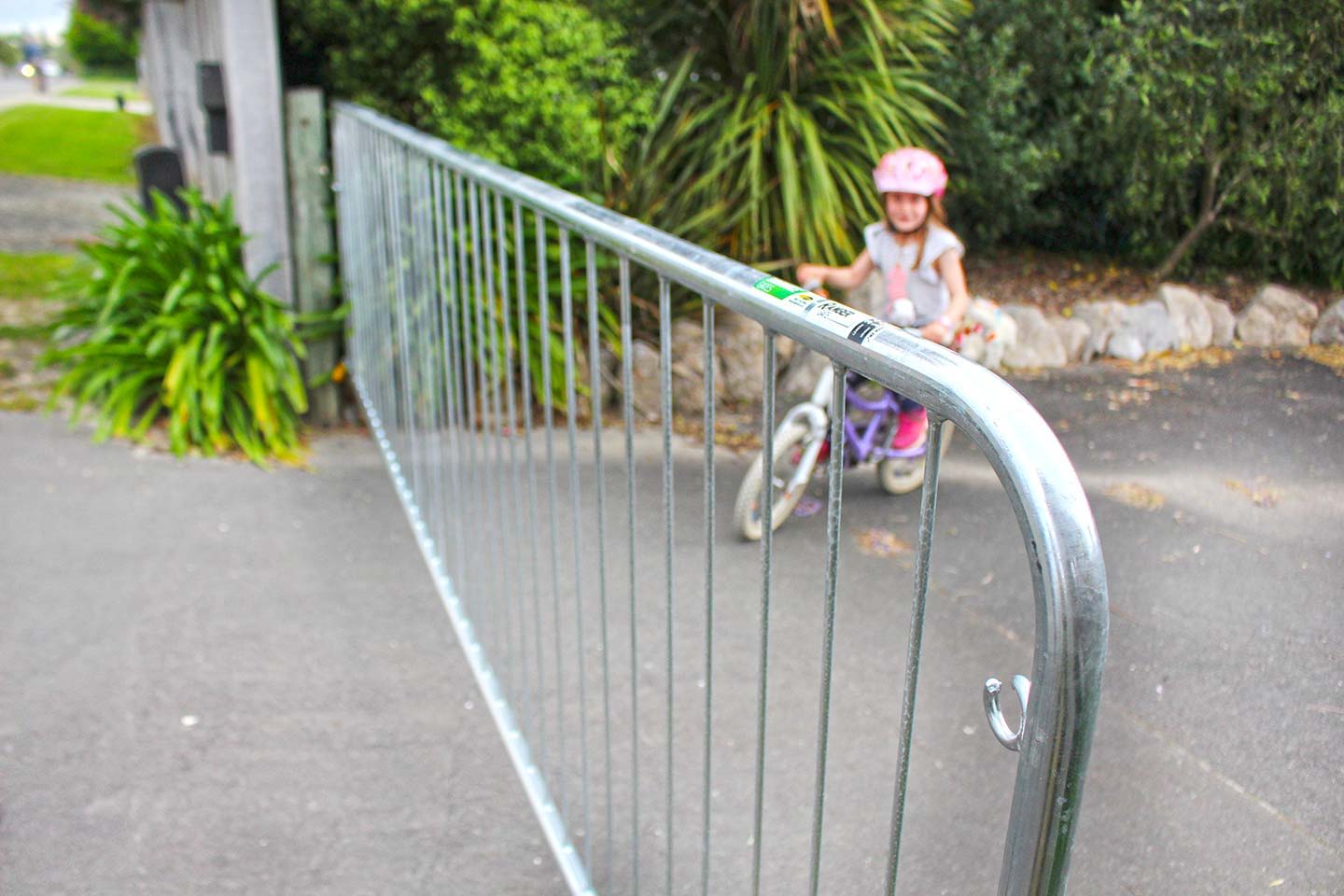 EXCLUSIVE TO GOLDPINE
GOFENCE ENDURANCE GATES are available exclusively through Goldpine and the full range is in now — come in and check them out. HANG STRONG, HANG TOUGH. Hang a GOFENCE ENDURANCE GATE today!