Goldpine
GOFENCE® Timber Gate
---
Goldpine
GOFENCE® Timber Gate
---
GOFENCE Timber Gates are perfect for around the farm. Manufactured from high quality Radiata Pine or naturally durable Douglas Fir. Give your local store a call and talk to one of our Outdoor Timber Specialists — their job is to take you through the options available to find you the best value.
DOUGLAS FIR SUPER DEAL
Take advantage of our great deal this December on Douglas Fir Timber Farm Gates, priced at only $241.97ea + GST for 1.0m x 1.025m and $317.87ea + GST for 2.10m x 1.025m
Convenient and ready to hang
GOFENCE Timber Gates are pre-hinged for convenience and ready to hang. They are constructed using galvanised 10mm bolts and high quality plantation-grown timber.
GOFENCE Residential Gates
Proudly New Zealand-made, GOFENCE Residential Timber Gates are perfect for providing your home and garden spaces with a solid entranceway, forming a natural barrier that keeps your children and animals safe and secure. Manufactured from high-quality and locally sourced Radiata Pine, the GOFENCE Residential Gates are the natural and durable solution that seamlessly blends into the surrounding environment.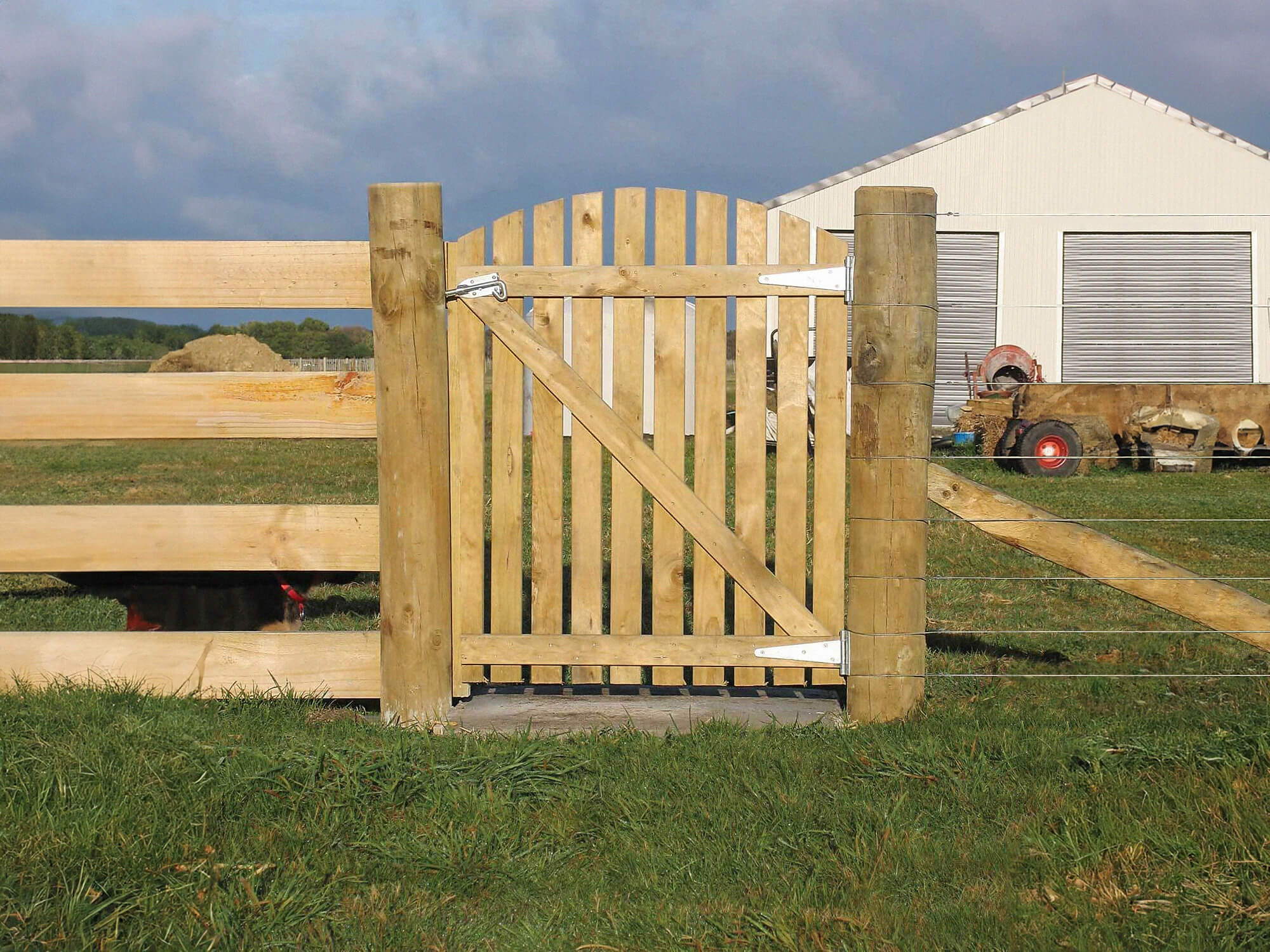 GOFENCE Timber Farm Gate
GOFENCE Timber Gates are the perfect choice for around the farm, be it the back country block or the farm entrance way. This time-tested and traditionally styled farm gate, design harnesses the natural strength of timber to safely keep your stock secure, while the gate's large width provides easy access for stock and vehicles to the adjacent paddocks. The timber gates blend seamlessly into the surrounding environment and can be used in any type of fence line, from wire and netting to post and rail fences. GOFENCE Timber Farm Gates are available in both Radiata Pine and Douglas Fir, they also come pre-hinged and ready to hang with galvanised hardware, making the installation simple.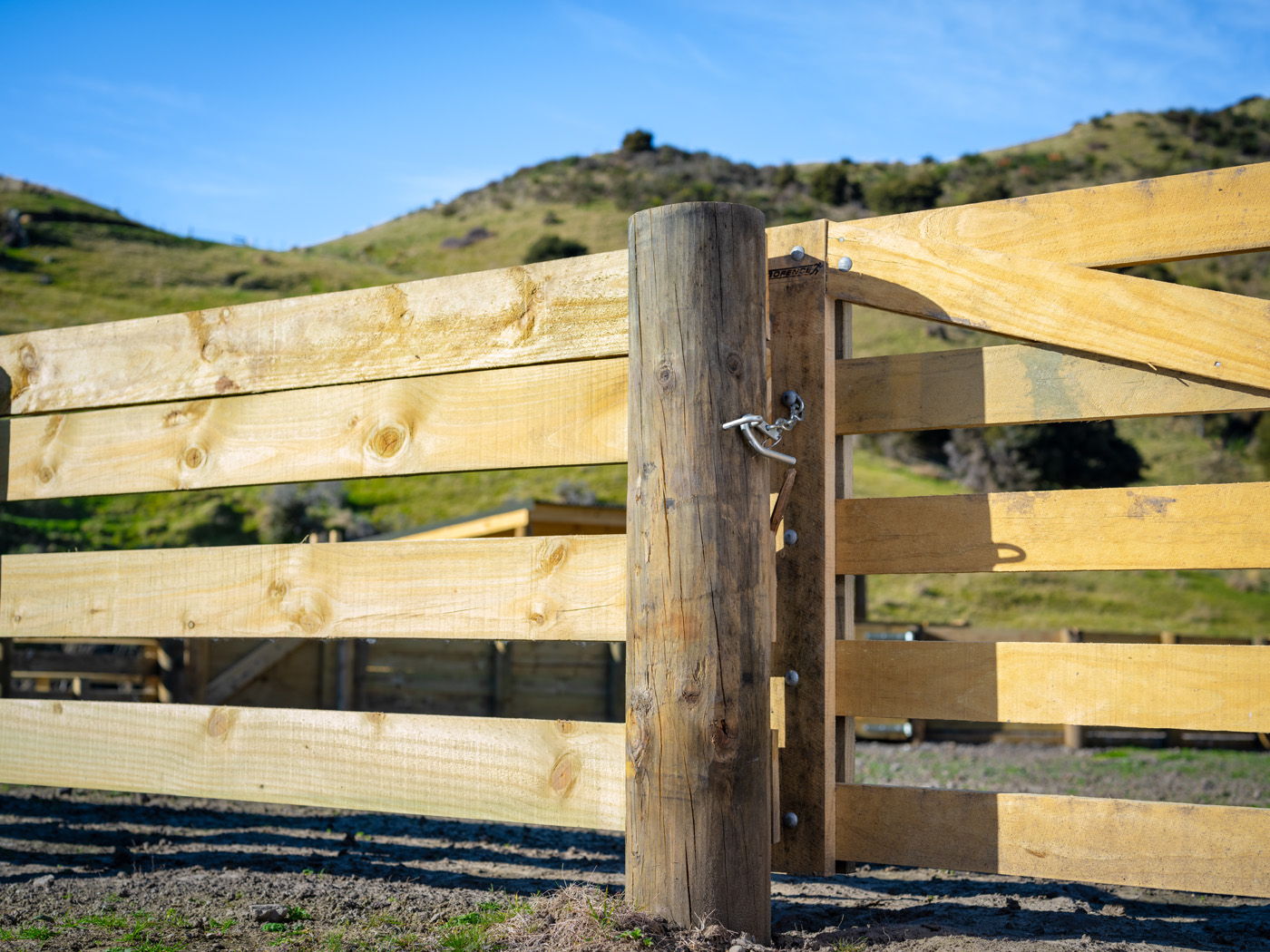 Range of Styles Available
GOFENCE Timber Gates are available in a range of styles, however you may want something a bit different! GOFENCE Timber Gates have a full custom made service so you can create the perfect gate to suit your farm or residential gateways.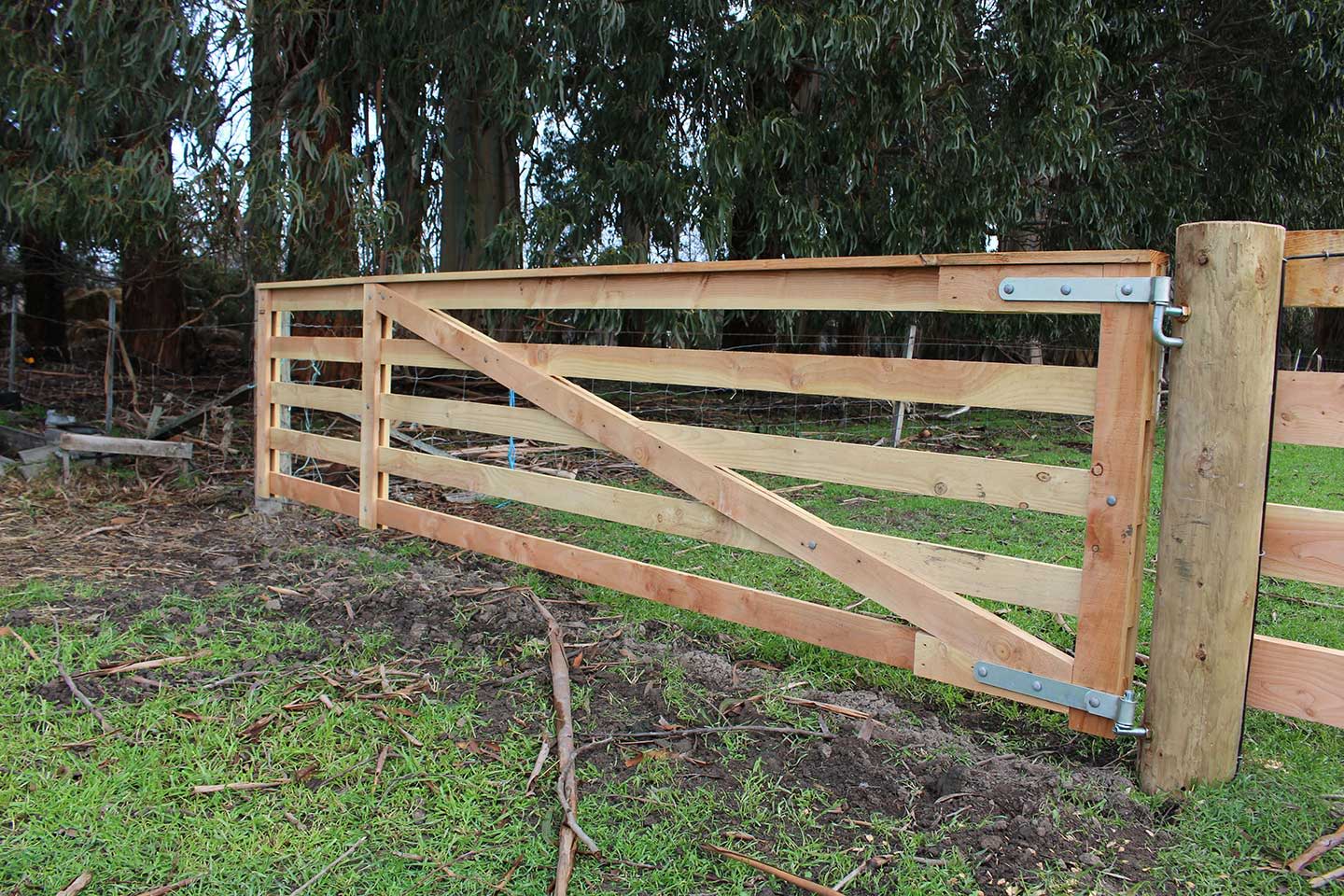 Exclusive to Goldpine
GOFENCE Timber Gates are available exclusively through Goldpine and the full range is in store now — come in and check them out.