Goldpine
'XCELLING' at Breeding
---
On a new site, located 5 minutes out of Rangiora, you will find Xcell Breeding & Veterinary Services Ltd, a reproductive technology company that encompasses all the major commercial New Zealand livestock services. Backed by over 100 years of combined experience in the advanced animal breeding and genetics service fields, the company specialises in customised services for semen and embryo collection.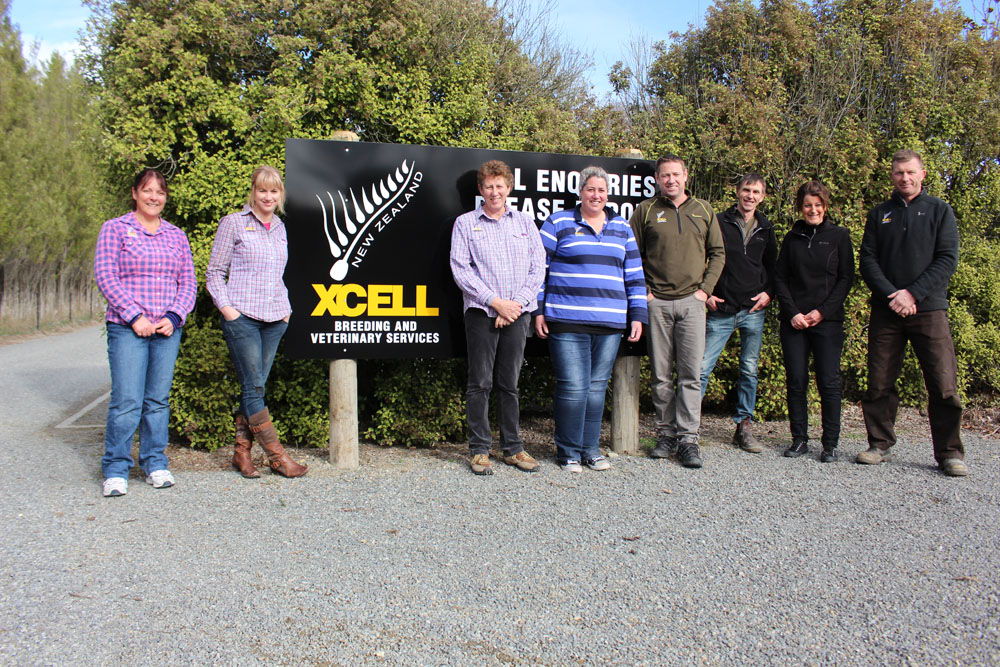 Xcell Breeding has been operating for over 20 years and their focus is animal reproduction, specifically bovine (cattle), ovine (sheep), cervine (deer) and caprine (goats). Providing services including semen collection and processing, storage and dispatch, reproductive programming, artificial inseminations and embryo transfer, Xcell Breeding provide both a national and international service, also complemented by a full veterinary service which also has a reproductive focus.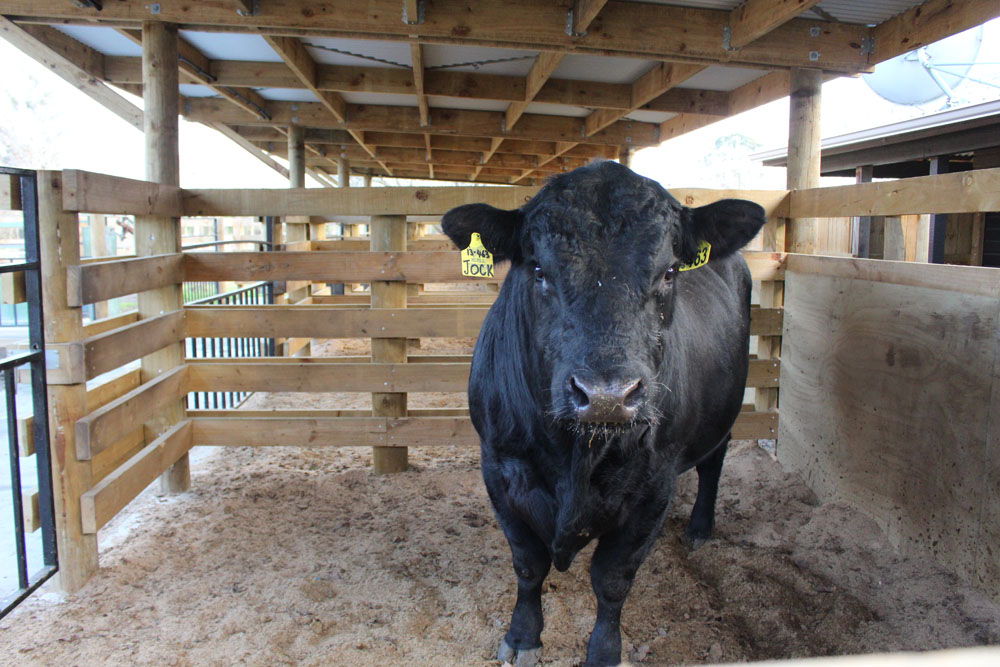 Xcell Breeding has recently relocated their business to a 16 acre property, originally an organic walnut farm with 240 trees. 60 of those trees have been retained to provide excellent shelter for the cattle and sheep, also creating a great environment and ambience for the stock. The driving force behind the business are shareholders Greg McKay and Ross MacDonald, along with their wives Kylie Crafts and Linda MacDonald. They are also well supported by a team of 10 that includes two full-time veterinary surgeons and one vet technician. "The old site was getting a bit run down and we weren't happy with it, so we elected to build brand new." Greg states. "We are passionate about our business and really wanted a facility to be proud of, one that our clients would be happy to send their animals to. We were adamant we wanted a world class facility, so with that in mind, we made sure we used quality materials inside and out". When visiting the Xcell Breeding site you get the feeling that this is a highly organised and efficiently run business, set up to deliver results. The property consists of 60 individual paddocks, each with a tree for shelter. All the sheep paddocks have been made utilising post and rail fences — this ensures longevity and also looks fantastic.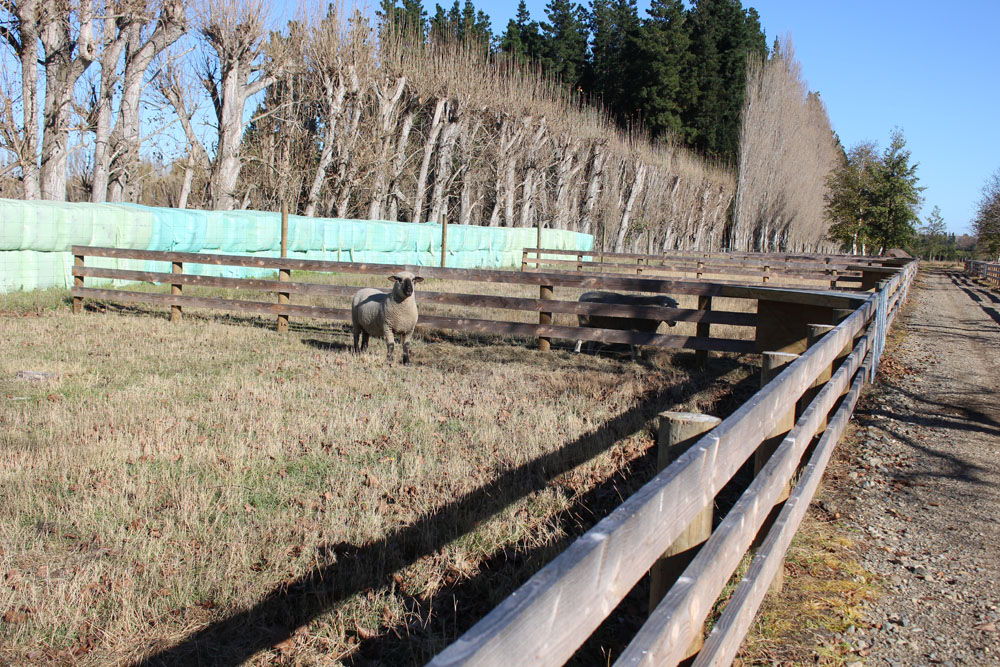 "We have worked closely with Goldpine during the development of our new facility and the service they provided was fantastic. They have a great range of quality products available and always have stock on hand which means no delays". Greg McKay — Xcell Breeding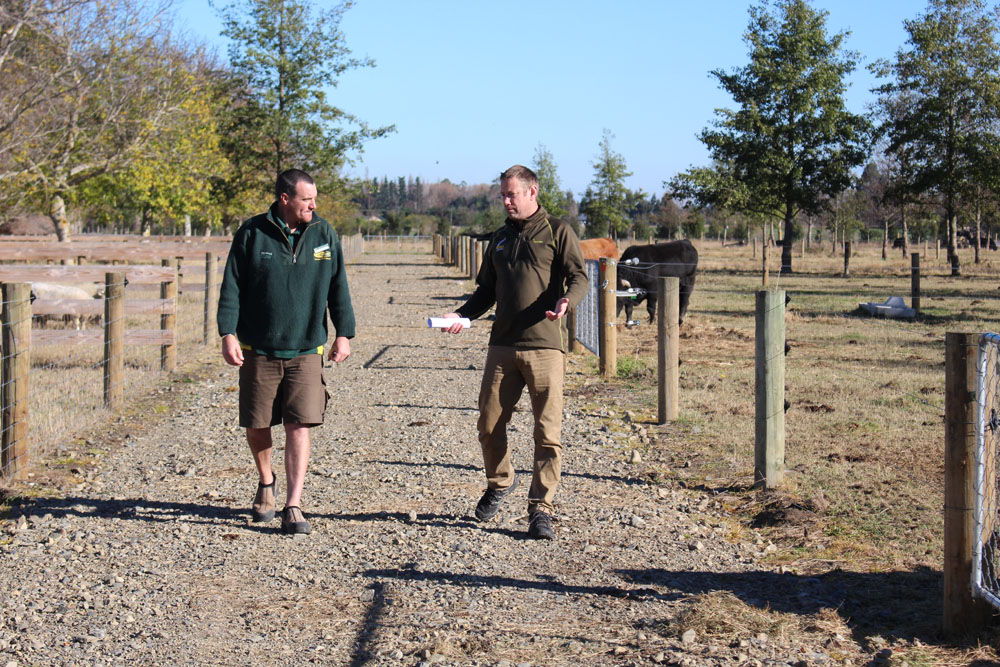 The fencing around the paddocks is very carefully designed and constructed. "Animal welfare is critical in our operation," Greg says, "so the correct types of yards are important in terms of materials. In our experience a timber yard has a softer feel to it than that of steel yards and the animals seem to be more settled in them"The facility is separated into two sections, an MPI (Ministry of Primary Industries) approved animal isolation/quarantine centre and an MPI approved export centre. All animals coming to the facility must be housed in the isolation/quarantine centre first, where they undergo specific health testing requirements and veterinary inspections. After a period of quarantine and once tested and cleared, they can then be moved across to the export centre. In terms of managing any cross contamination risk, it is important the two sections are separate and there are control measures in place, so animals are unable to mix until cleared to do so. During the quarantine period, the animal undergoes some 'training' to get them comfortable with the collection process, meaning they are raring to go and the semen is of high quality when actual collection takes place.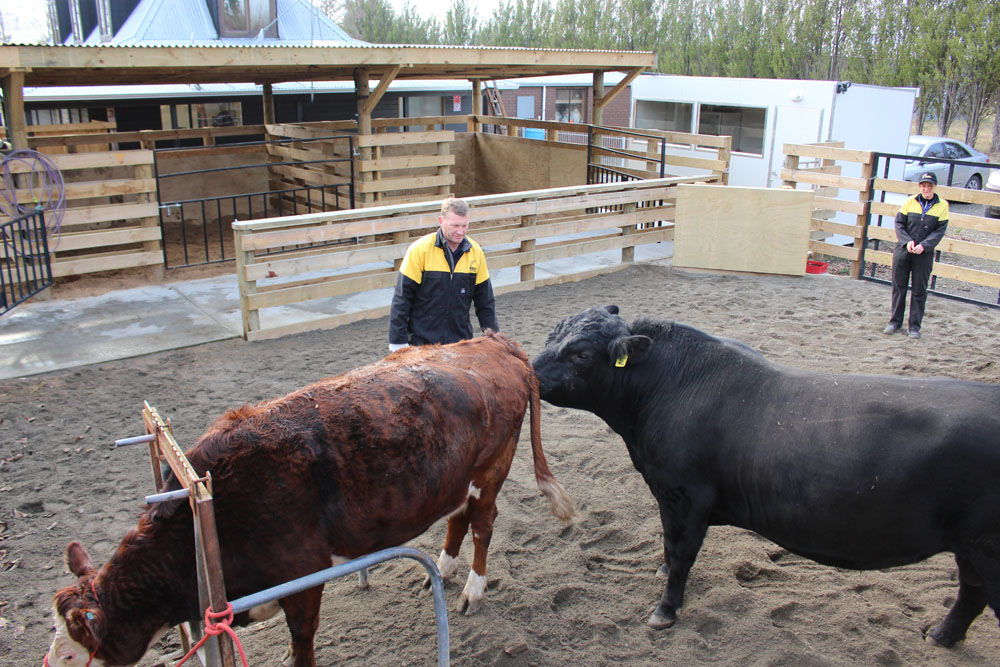 Co-ordination and timing are key focuses when it comes to anything to do with artificial breeding. Once semen has been collected it is measured for density and then mixed with an egg yolk-based 'extender'. The semen is then cooled, put into straws, labelled, sealed and then frozen at a temperature of -140oC. Once frozen, the straws are stored in vats of liquid nitrogen. Reading this, you might think this is a relatively simple process, however working through this detail requires precision and accuracy and all with the pressure of time ticking away.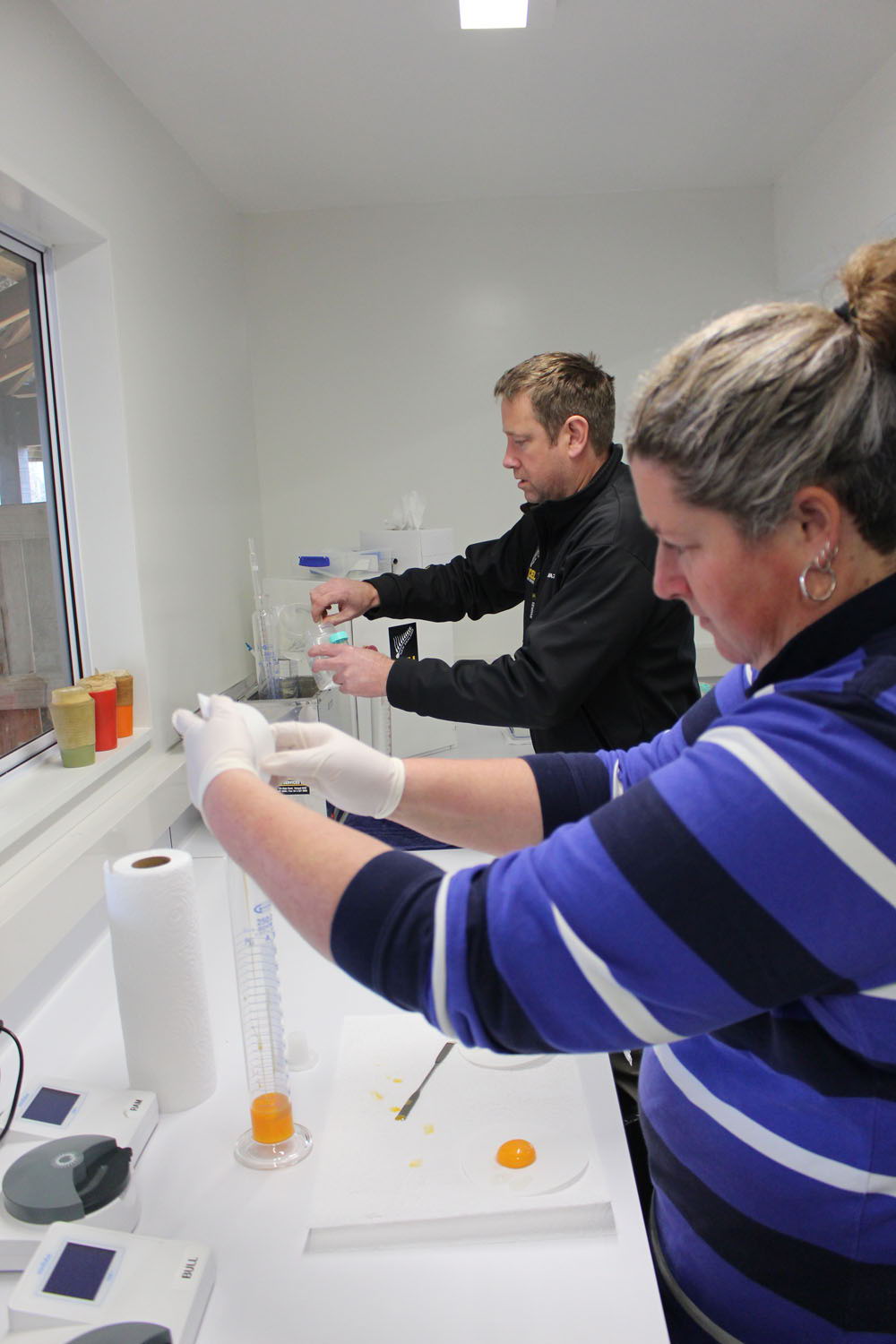 The business has seen considerable growth in both the beef and sheep sector over recent years. Beef prices are currently favourable which is seeing more demand for good quality genetics and the dairy sector is also recognising the value of adding dairy beef semen to their programmes. Cervine has been consistent with previous seasons, one sector that does fluctuate between the use of velvet genetics vs trophy genetics.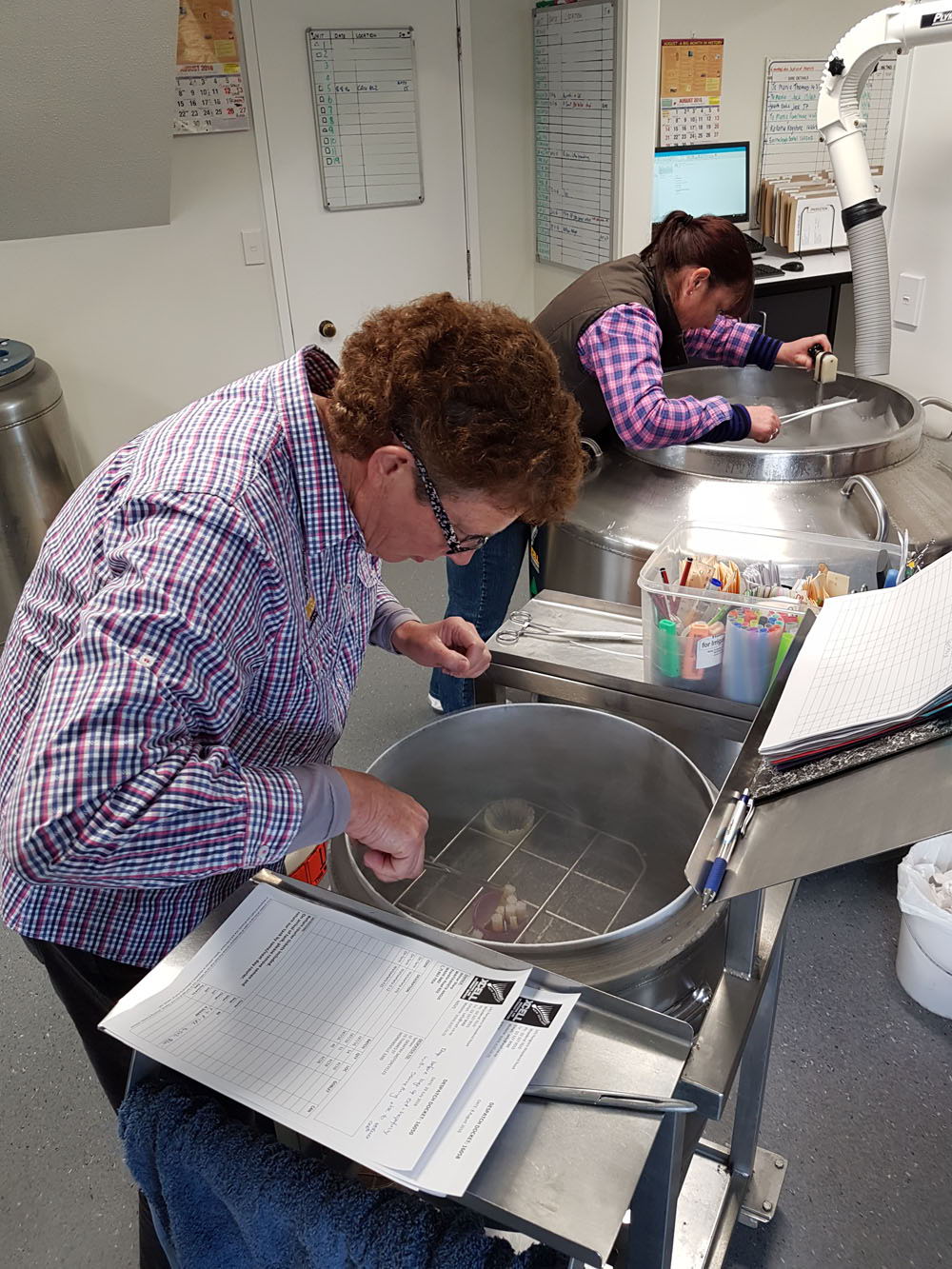 Greg explains "The business in years gone by had always been viewed as a service that only stud famers would utilise. However this attitude has changed considerably over the years to include the commercial famer and now reproductive techniques are widely used and accepted as normal practice in traditional farming. Farmers across all sectors see the benefits these techniques can add. "Working with animals in this type of controlled environment provides some pretty unique challenges and when asked to share any interesting stories experienced at Xcell Breeding, Greg replied with a laugh. "There have been a few, at times a bull has mistaken one our technicians for a cow and mounted him! We've also seen bulls perform premature ejaculation during semen collection, leaving the collection technician looking like a character out of the movie 'There's Something About Mary' — now that's not something you see everyday in the workplace! "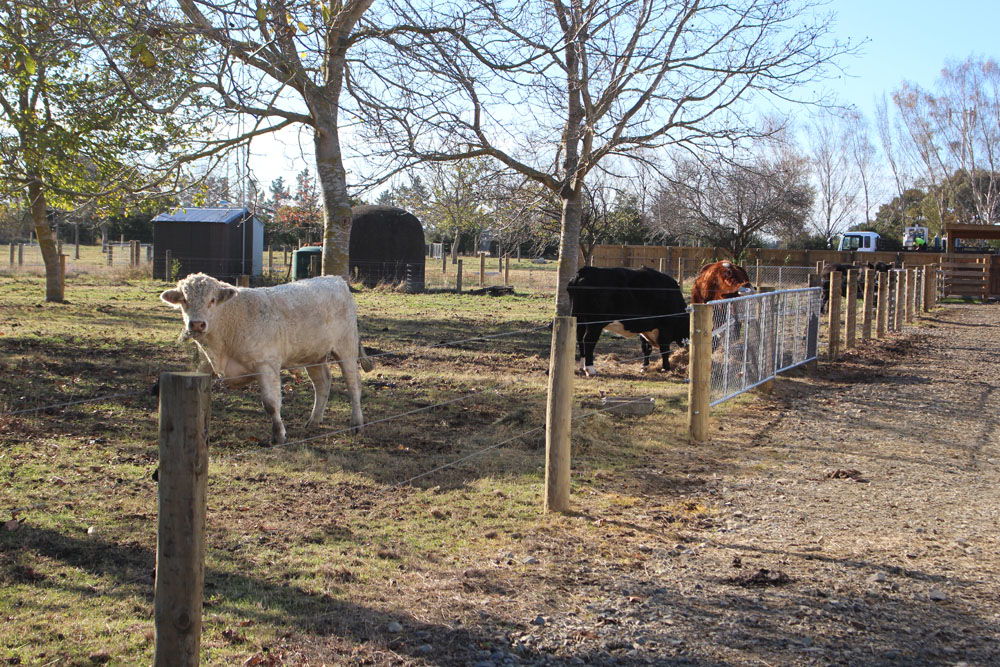 Xcell Breeding, a team focused on great systems and product quality, providing a world class animal reproduction service both nationally and internationally.
Date posted: 2 October 2016