Goldpine
When Deer Are A Family Affair
---
You don't have to spend too much time with Alf Kinzett, driving around his deer farm, to get a feel for the passion and pride he has in the operation he and his family have developed from small beginnings in Murchison. As you move from paddock to paddock, you can sense the excitement in his voice as he surveys his stock and explains the steps taken over many years which have led to the development of the magnificent looking deer which are cautiously staring back at us.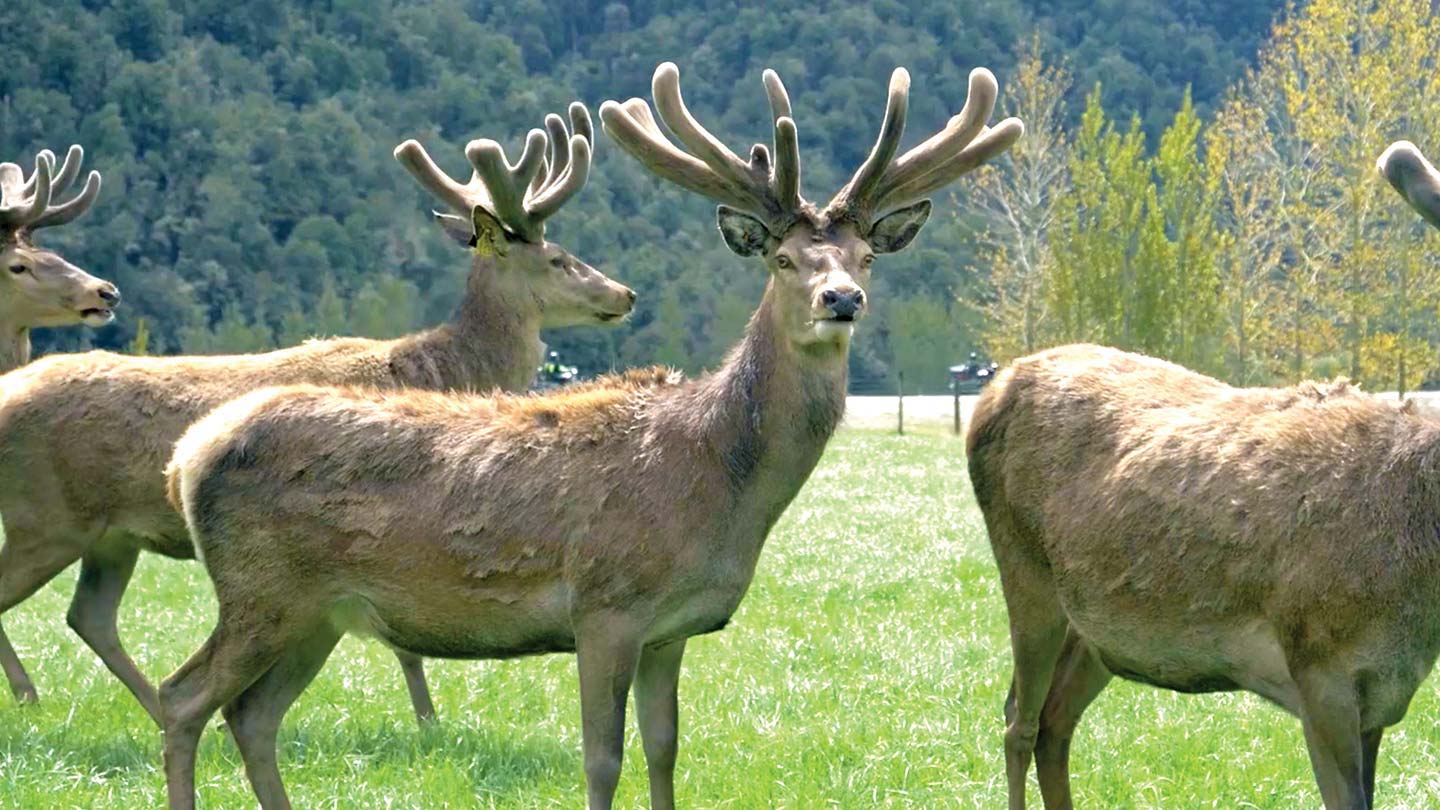 Alf and his family's farm is located on the main highway just north of Murchison. They have 120 hectares deer fenced, 100 hectares on the flat and 20 hectares on hill country. There is also another 30 hectares deer fenced at Murchison Flat. Their operation is truly a family affair, being overseen by Alf and his wife Phyllis. Their youngest son Bryce now manages the farm day to day with support from his partner Sophie, and part time worker Phil.Alf moved to Murchison when he was 15 and has been there ever since. For the most part of his working life, Alf has been a well-known and well respected stock agent operating across the top half of the South Island. "We originally started off with 15 acres, but over the 40 plus years I have been working as a stock agent, we have managed to earn enough money to buy a farm and then add other bits onto it — now we have quite an economic unit," Alf shares.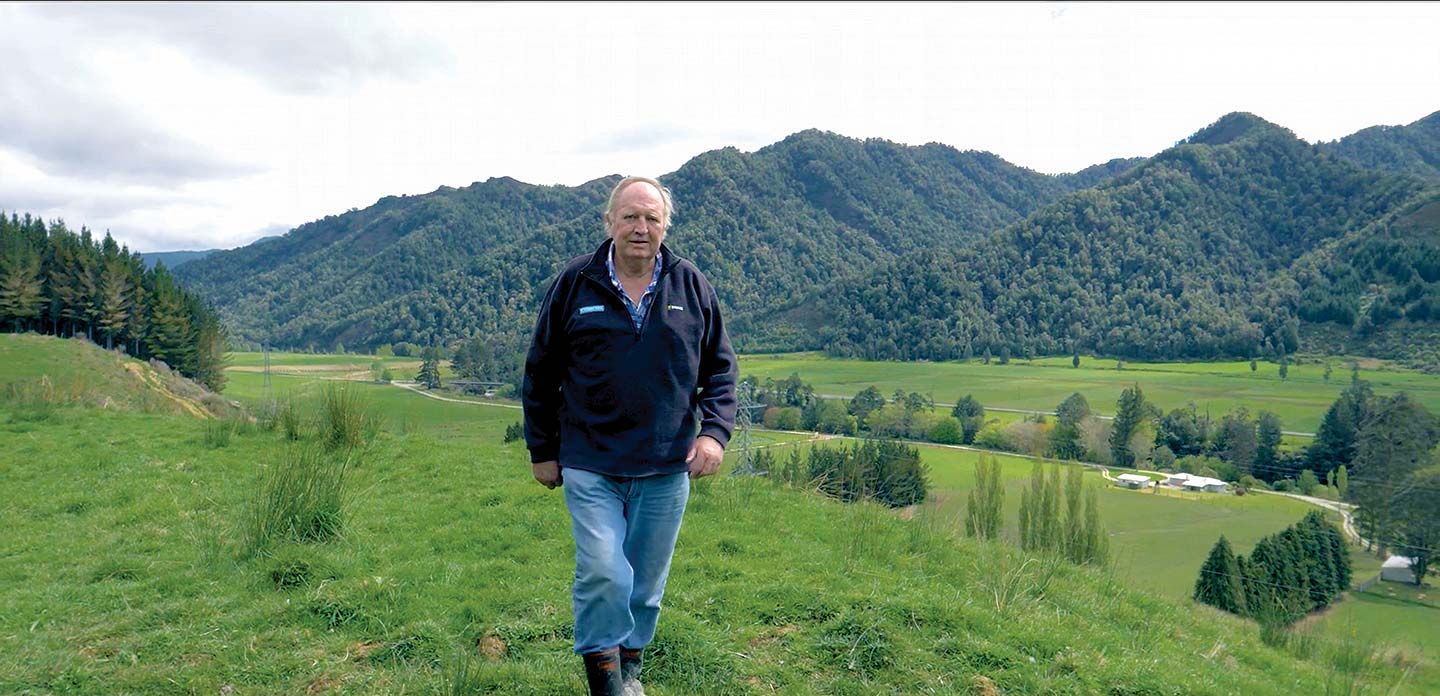 The 40 plus year career as a stock agent has seen Alf working for a few different companies before he and Phyllis set up their own business, Kinzett Livestock.They had the business for 10 years before it was purchased by CRT. Alf continued working as an agent for CRT and then Farmlands when the co-operative merged with its North Island equivalent. His stock agent days aren't over yet as he still works part time for Carrfields but deer farming is his primary focus now.It has taken years of hard work and strategic planning to get the farm to where it is today, which is set up for the breeding of top quality velveting stags.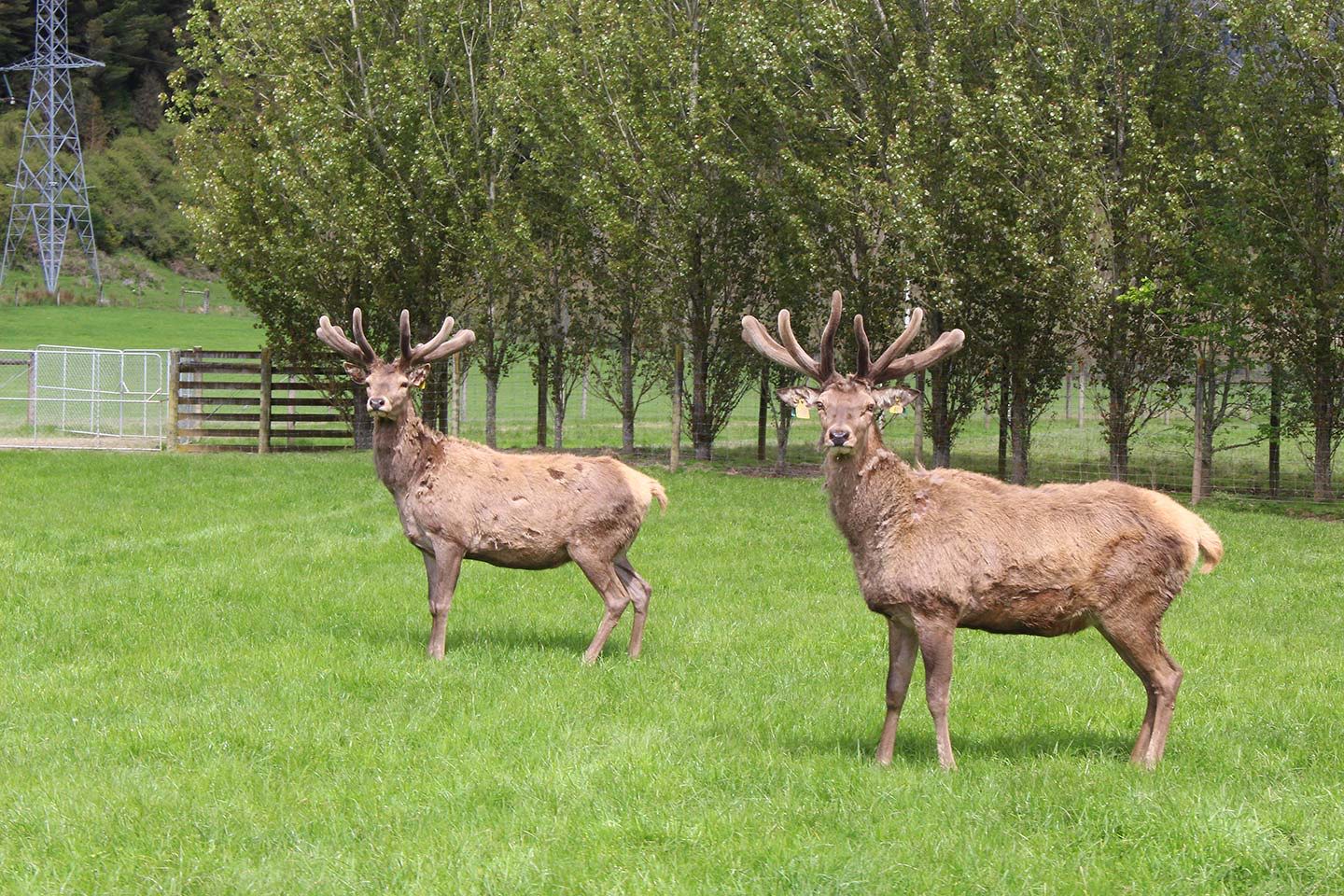 "Originally we bred all our own stags with some success but quite early on we made the decision to pay up to $45k for a couple of pure Warnham Stags and we were lucky that they both bred very well, which has given us a really good base and good genetics,"Alf explains. "This is a high rainfall area, we don't have to irrigate as we get plenty of water from the sky. Combine this with very hot summers and we find that this is a great area to grow velvet. Normally spring warms up early and this seems to suit the deer. It also lets us grow grass early — the only thing we need to watch is the hinds getting too fat, they need a bit of hill time to give them a bit of exercise because if there is grass everywhere, it is hard to hold them back which can lead to fawning problems."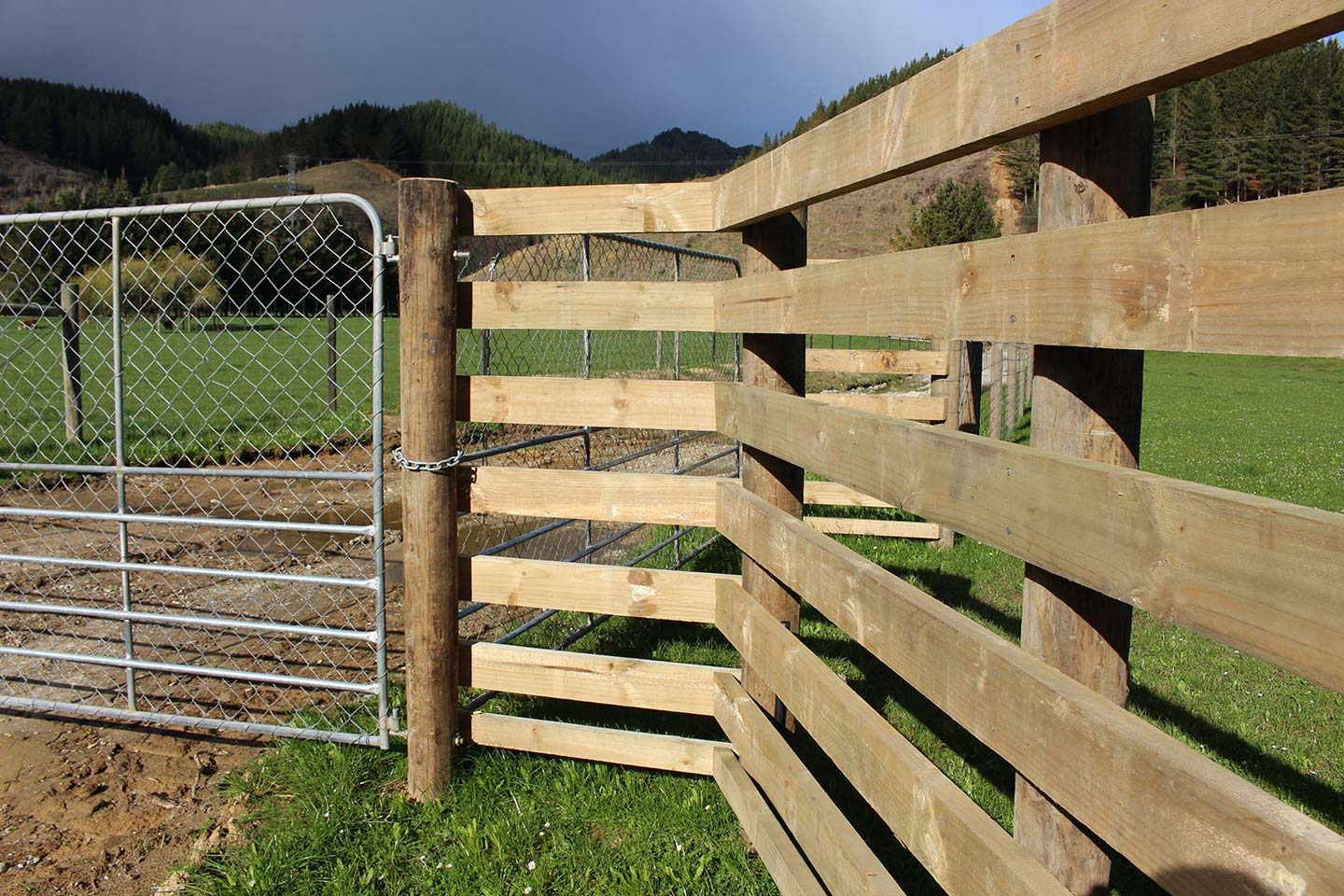 As we made our way around Alf's farm there were numerous examples that show the care, attention and planning, that has gone into the development of the property. It is clearly a highly efficient operation. Alf explains, "We have 1,200 deer in total on 150 hectares — pretty high stocking and quite intensive but to be honest, once we've taken the velvet off the stags they are easy to keep, they don't eat a lot and you can use them to clean up paddocks. People think deer are tough to work, but actually if you have got the right facilities and temperament they are actually pretty easy to handle. You can't be scared, if you are a bit "windy" the deer will pick it up straight away."Alf continues, "Bryce has been farming since he left school, he has very good dogs and he is very good with the deer, which is important because you don't want deer hitting fences — you won't see many buckled or bent fences around here.""We go overboard with our fencing gear — posts are bigger than needed, extra bars on gates to keep the stags at bay during the roar and we use good heavy chain on gate latches. It pays off in the long run, you don't get broken posts, and you don't have deer getting out.""We buy all of our posts from Goldpine and have done for over 40 years I reckon. They have always been able to meet demand when you need it — if you want stuff in a hurry they get it to you, and price wise they are competitive. The guys in the Richmond store are great to deal with t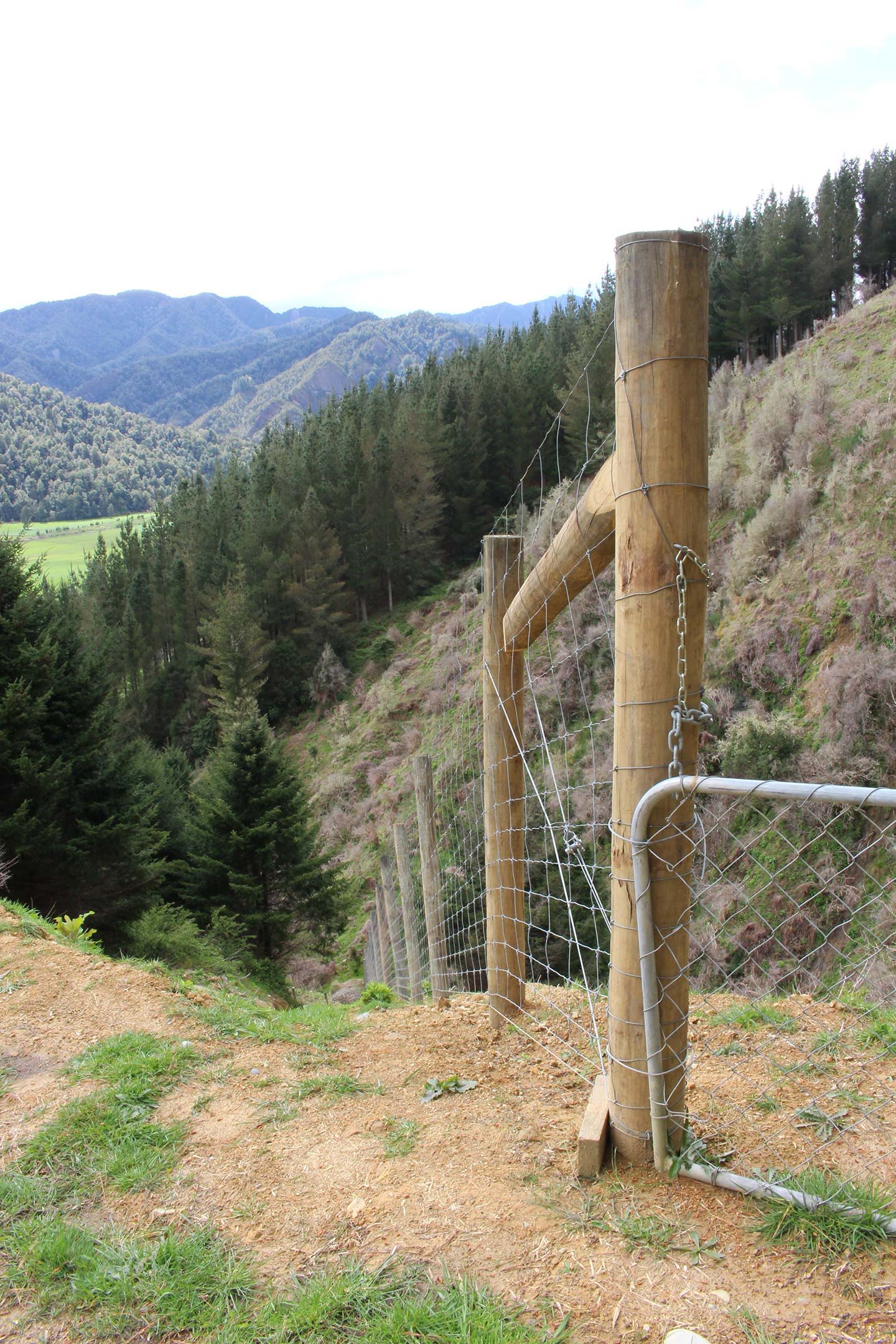 Alf shares it has been a good year on the farm, it has been wet, but there is plenty of grass and the deer have done well — they've had no grain, just lots of grass and a little palm kernel. "We are really happy with our velvet this year with velvet weights up half a kilo on previous years," Alf says, "plus there has been a big demand for sire stags — most of them have gone to the North Island — the buyers have been really pleased with them and have come back wanting more."
Date posted: 7 December 2017