Goldpine
Passing The Batten
---
There won't be too many men out there that can say they met their wife on a fence line — Mat Cave however is one man that can! Meeting his future wife, Raynae, whilst working on a fencing job — she was the daughter of the clients — it's fair to say fencing and fence lines have played a big part in Mat's life. Fencing has also played a large role in Cave family history, and the skill set required has been passed down through the generations. Now third generation Mat is holding the "batten" and using all the knowledge and training provided to him by his grandfather, Richard (Dick), whilst running his own fencing contracting business MJ Cave Contracting Ltd in Hawke's Bay.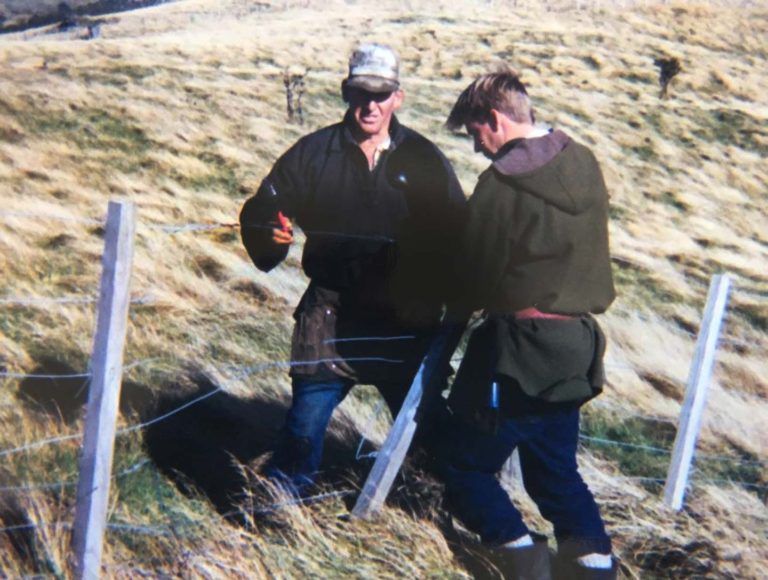 The Cave family involvement in the fencing game started with Mat's great great uncle, Geoff Matthews, who owned the Ballet Farm in Kaitaia and, as with the case on most farms in those days, undertook all of the farm fencing work himselfMat's grandfather, Dick, learnt the fencing trade during his stays at Ballet Farm before getting a full time job on the farm which saw him completing all the fencing work and some shepherding. His grandfather then purchased his own farm in Te Pohue, Hawke's Bay where he did all his own fence work plus taught his children and grandchildren how to fence when they were on his farm lending a hand. His grandfather also branched out and started doing contract fencing work in the area and continued to do so for 30+ years before he finally retired at the age of 79.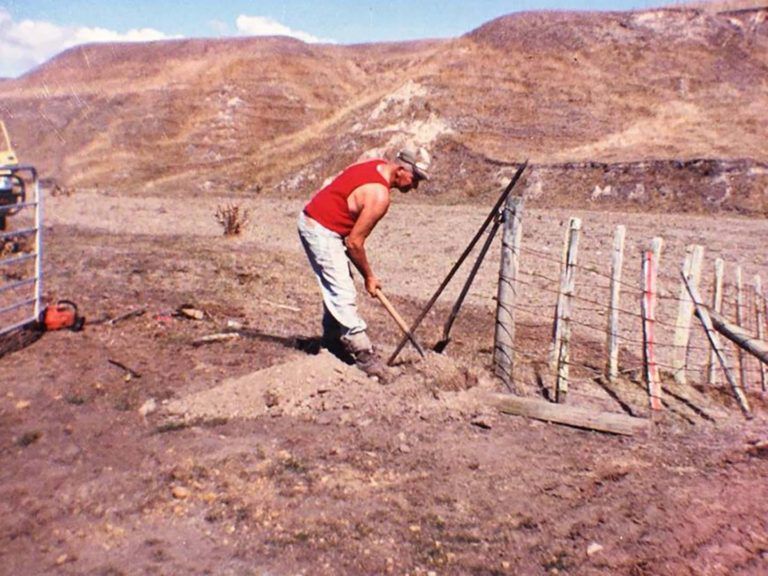 As soon as Mat left school he started working for his grandfather who taught him the fundamentals of fencing, installing a strong work ethic into Mat."My grandfather taught me the basics whilst I worked with him on the job, which has to be the best training available considering the knowledge and experience he has," Mat shares. "A lot has changed since my grandfather started fencing, he fenced everything by hand, digging by hand, using hand rammers and sharpening spades at night to make the next day easier. We now have machines to dig holes and ram posts and guns that fire fencing staples into battens which all make us more efficient, but you still need a good grounding in the basics of fencing and that's what my grandfather gave me."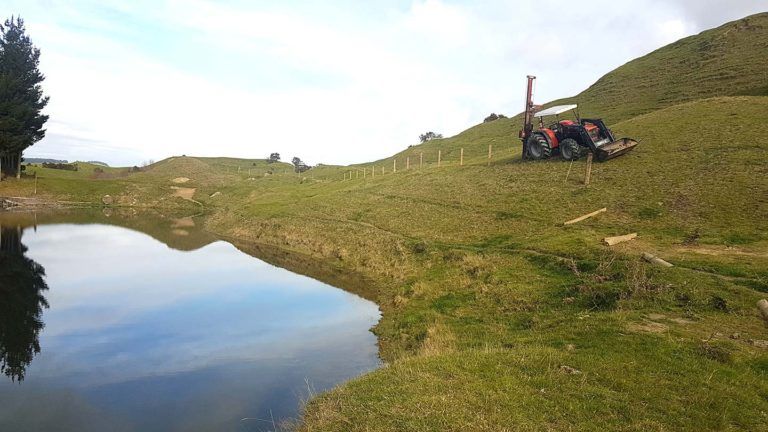 Mat has a team of four working alongside himself, Ethan, Dave and Tom with him out in the field and his wife Raynae, taking care of all the office work. While fencing is their passion they also specialise in building sheds, retaining walls, plus horse arenas and stables.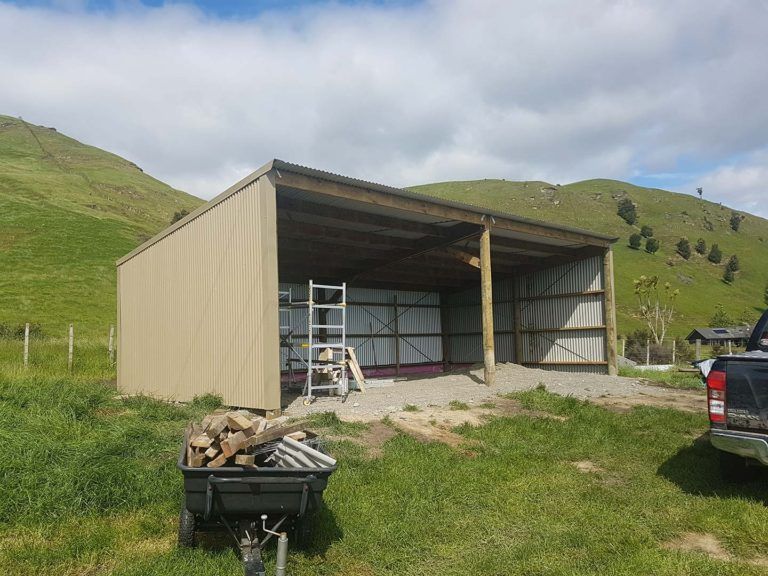 Mat explains "There are a lot fencing contractors in the Bay, but there is enough work for everyone. We are experiencing a bit of a boom in the lifestyle market at the moment which provides a bit of variety from the fencing we complete on larger farms. We have also completed a lot of equestrian work and recently put in a large horse arena for an awesome client, who wanted the completed job to look fantastic. We were measuring down to the millimetre to ensure we got the job just right, it was a challenge but the property now looks fantastic and we, and more importantly the client, are rapt with the final result.".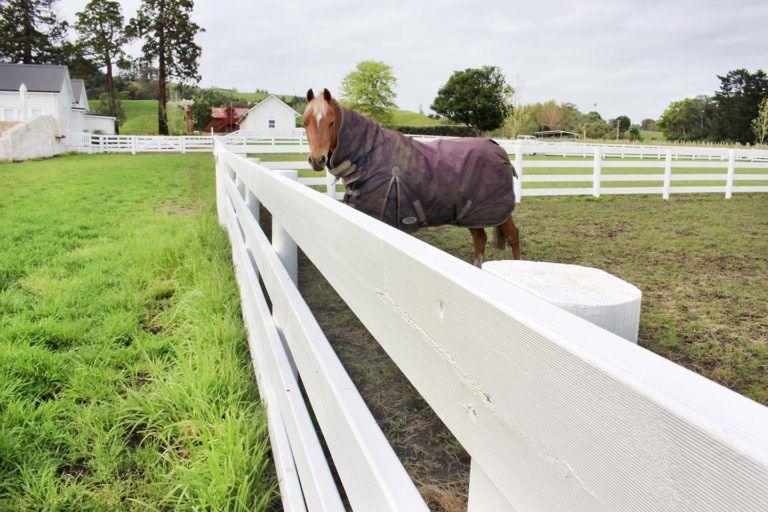 When talking to Mat it is clear to see that quality workmanship is something he focuses on and you get the feeling that this can be traced back to the time he spent watching and learning from his grandfather while working on fence lines together. "We plan every fence line meticulously and consider many factors before starting," Mat explains. "What is the fence keeping in or out, what challenges do the topography and terrain provide and what materials are best suited? We choose to use good quality materials, it makes the job more efficient and it will mean your fence lasts a lot longer. This is one of the reasons we love working with Goldpine, we think they have the best quality fencing materials. Those Rhino posts are great to work with and we have chosen them as the post to use in many of our recent jobs, they also look fantastic!"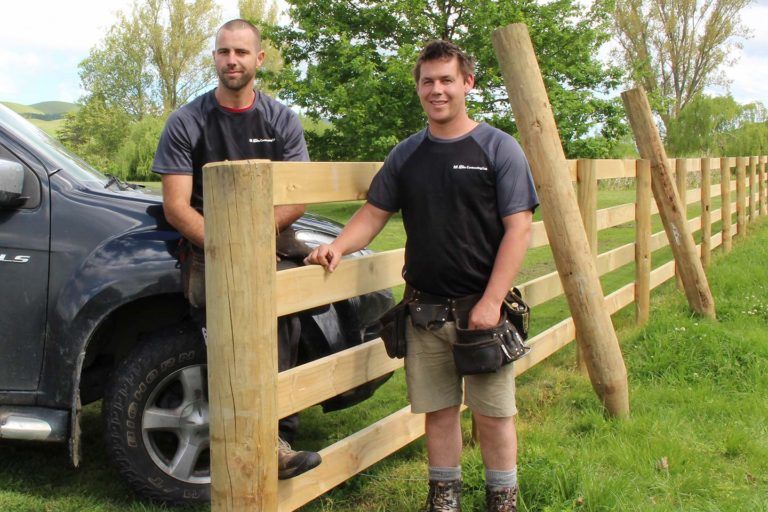 You also get a feeling that Mat is someone who is absolutely passionate about what he does. Mat shares "What I enjoy most is being able to stand back and look at what's been achieved and knowing that the client is happy with the quality of the work and materials. It's great to bring a client's vision to life and not only meet but surpass their expectations. Fencing is ultimately there to keep something in, or keep something out, but there's no reason it can't also look great!"
Date posted: 8 January 2018