Goldpine
A Chip Off the Old Block
---
Dave McEwen is not a man to sit back and put his feet up. He's a man who thrives on challenges and testing his own limits and the limits of the land he is working. Where he is today can be attributed to not just his years of hard work but also the path his father laid for him.>/p>Dave and his wife Kate manage the spectacular Paratiho property which is located only a few minutes drive from Motueka. Paratiho consists of, in Dave's words "two thousand acres of beautiful countryside." It is a diverse operation that includes the running of sheep, beef and deer. Whilst Dave has only been managing Paratiho for the last four years, his association with the property goes back quite a bit further; it was the family farm for many years in the early 1980s."Dad managed a farm for my uncle but had always wanted his own and had tried many times to get a farm through the old Lands and Survey ballot system, with no luck," Dave explains. "The Lands and Survey ballot was for returned servicemen and in time siblings of returned servicemen. Dad was eligible through his dad, my granddad, who whilst too young for WW1 and too old for WW2, still fought in both and survived."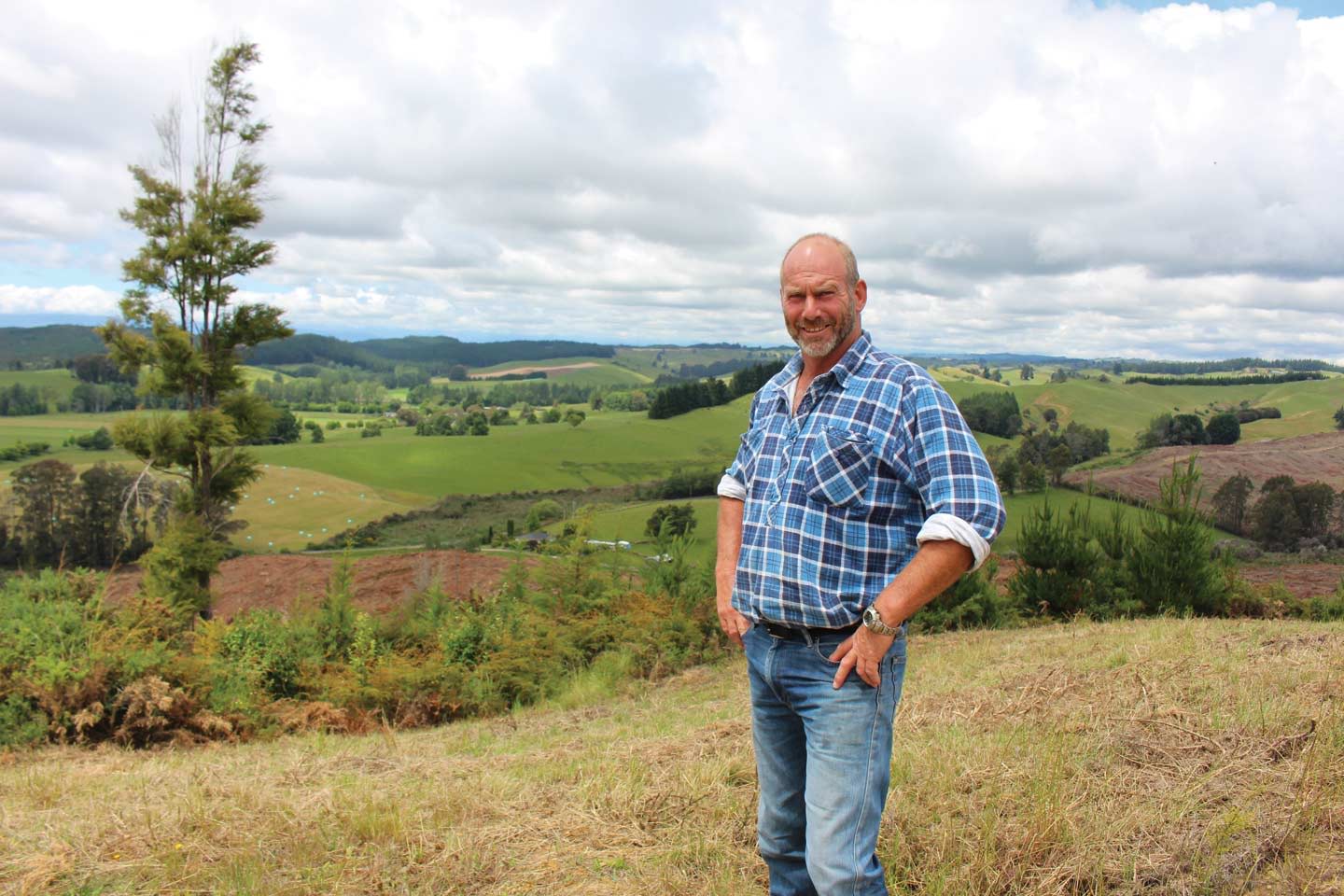 After 20 odd attempts with no luck, it was pretty much his dad's last chance when finally his marble was drawn in the ballot — Paratiho was his and the family moved up from Canterbury. After leaving Motueka High School, Dave worked shearing sheep and picking apples and tobacco. "Dad, I suppose you can say "suggested" I get out of Motueka and look to further my experience in the farming scene, so I moved to Canterbury." In Canterbury Dave worked on a series of farms through the Federated Farmers Farm Cadet Scheme which was set up to help young farmers onto the land. At this stage he also spent time studying and gained qualifications through correspondence."Since then Dave has worked on and managed farms and stations across the South Island including on the farm his Mum and Dad purchased in North Otago when his Dad sold Paratiho. "I have managed some magnificent farms in some stunning locations and learnt plenty along the way. You need to learn to work smarter not harder," Dave says, "each farm provides different challenges and opportunities and the opportunity to come back here and manage Dad's old farm was one I could not turn down."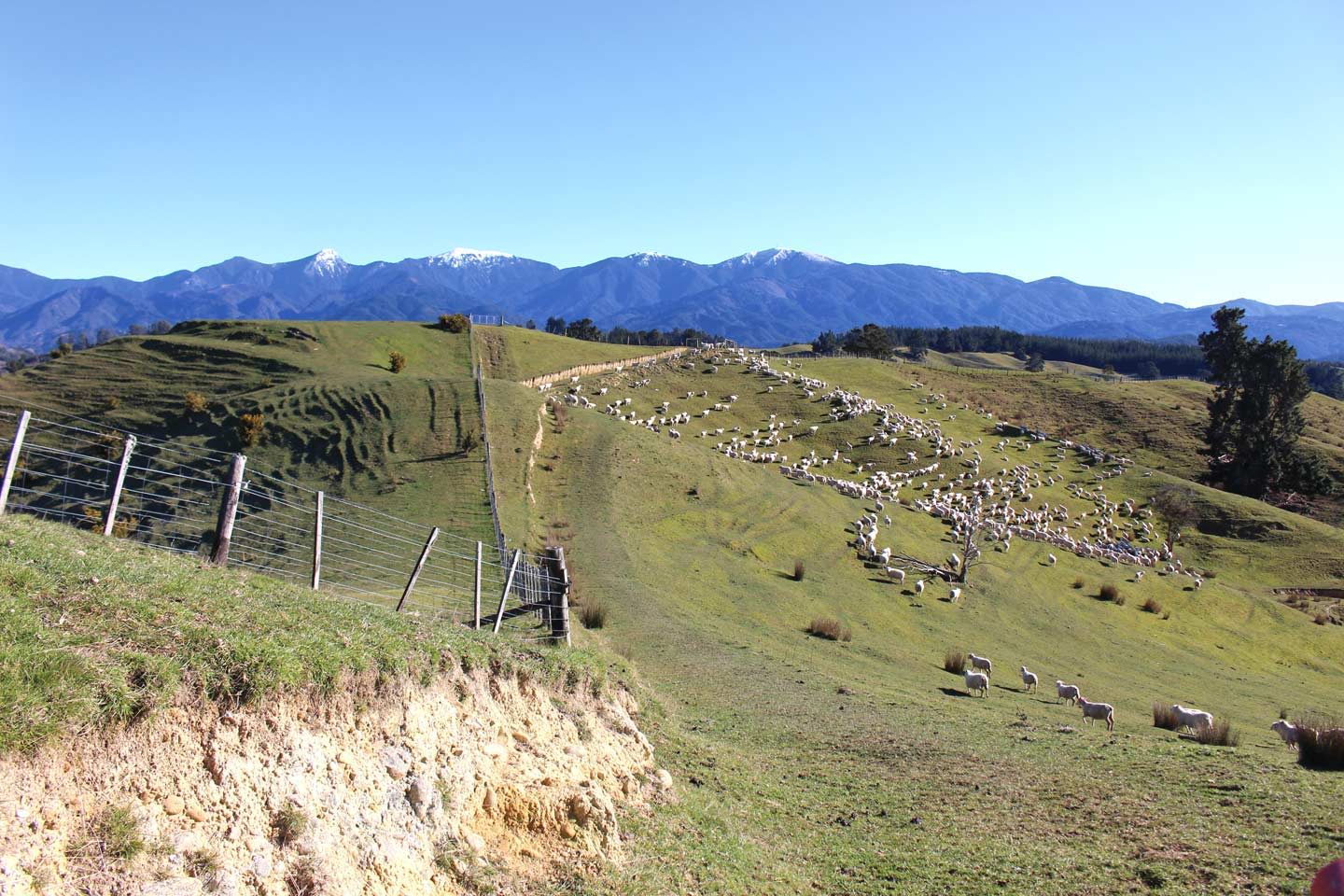 As a testament to Dave's philosophy of working smarter not harder and trying to get the best out of the land, Dave had just returned from a trip through quake-damaged North Canterbury where he had purchased new rams. "We are going to change the breed of sheep we have here — I haven't been happy with the performance of our Romney-Texel cross so have purchased Perendale rams from Tim Anderson in Conway," says Dave with some genuine excitement, "I have purchased from Tim in the past and the performance of his commercial flock during lambing this year speaks for itself — 150% unassisted on the hill!"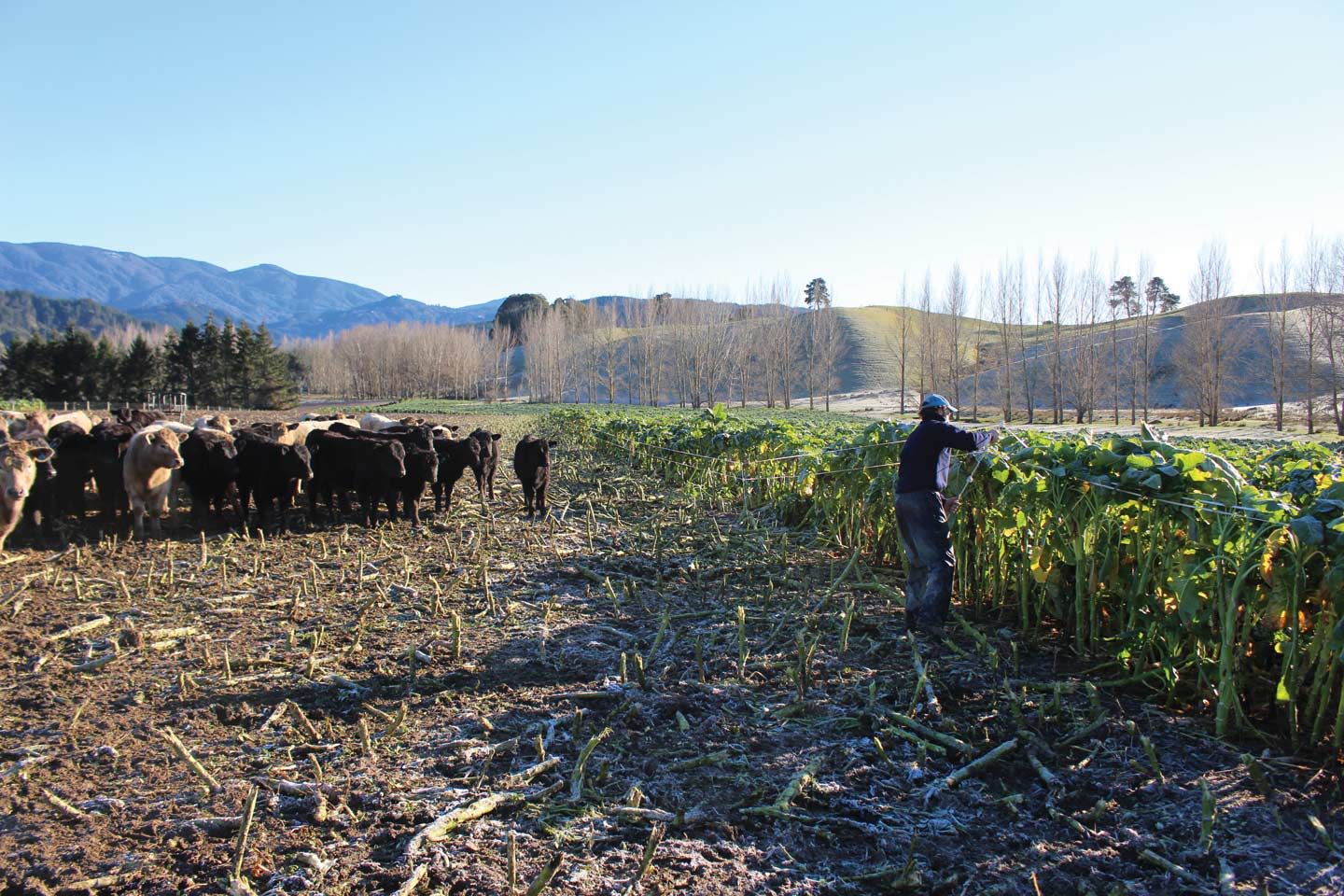 This change in breeds will take up to four years to fully take effect but it gives an insight into the long term strategic thinking and planning Dave undertakes in conjunction with the property owners to try and get the best out of Paratiho."We are continuously monitoring and changing what we do with respect to both the stock and the management of our pasture," Dave explains, "The use of the latest technology allows us to continually and quickly measure the performance of our animals, or the quality of our pasture and then make the necessary changes to improve both." Using the knowledge and skills of specialists is something that Dave takes full advantage of to help lift performance. "I bought my new rams from Tim Anderson because I know they can deliver the results I want, Ravensdown provide analysis and suggestions for my pasture management because they are the experts, I get my posts from Goldpine because I am confident in the quality, they have the range and will provide great service," Dave states. "Don't try and do it all yourself, use the specialists, use the people you can trust, the people that can help deliver you the improvements on farm you are targeting — it's as simple as that."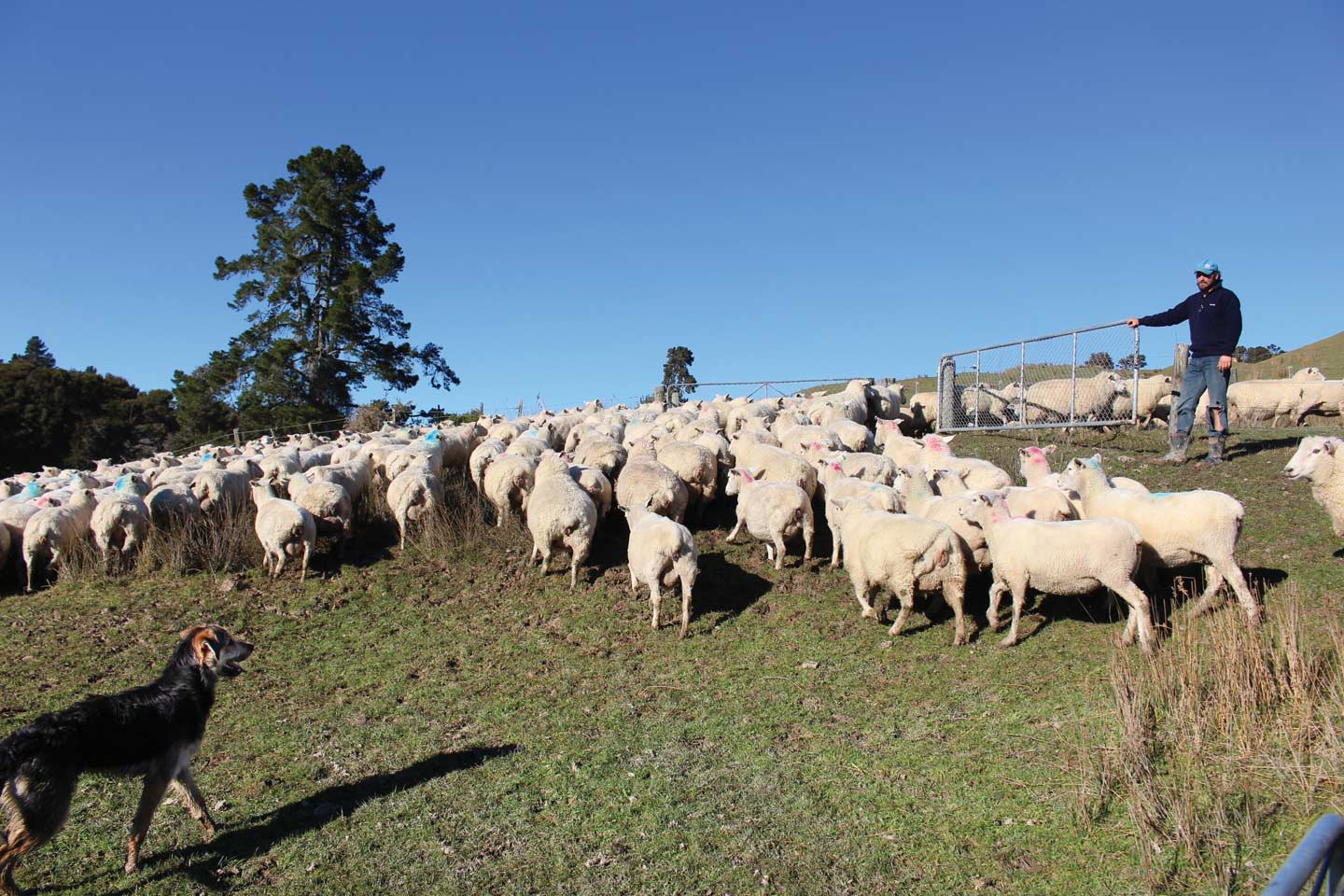 Dave reckons another critical factor in succeeding on the farms and stations he has managed, and allowing him to take advantage of the opportunities he has been offered, is the long term and ongoing support from his wife Kate. "We have been married since 1988 and she has always been there helping on farm. This is on top of raising our children — even when the kids were young Kate still helped on farm when she could and there was always a meal or a cup of tea prepared for agents or contractors who visited the farm," Dave offers with pride and thanks. "Kate now works full time as a nurse in Motueka but even as recently as last week on her one day off she helped out weaning the lambs for no less than 10 hours; she truly is my rock."Dave was introduced to the world of farming by his Dad and Grandad but he is well aware that path is not available to all and that is why he often has groups from local schools visiting the farm to provide some exposure to the rural lifestyle. "I think it is crucial we provide opportunities and pathways to farming for the younger generation — with more corporates continuing to grow, the traditional family succession options are decreasing." Dave also provides opportunities through the Career Gateway Programme.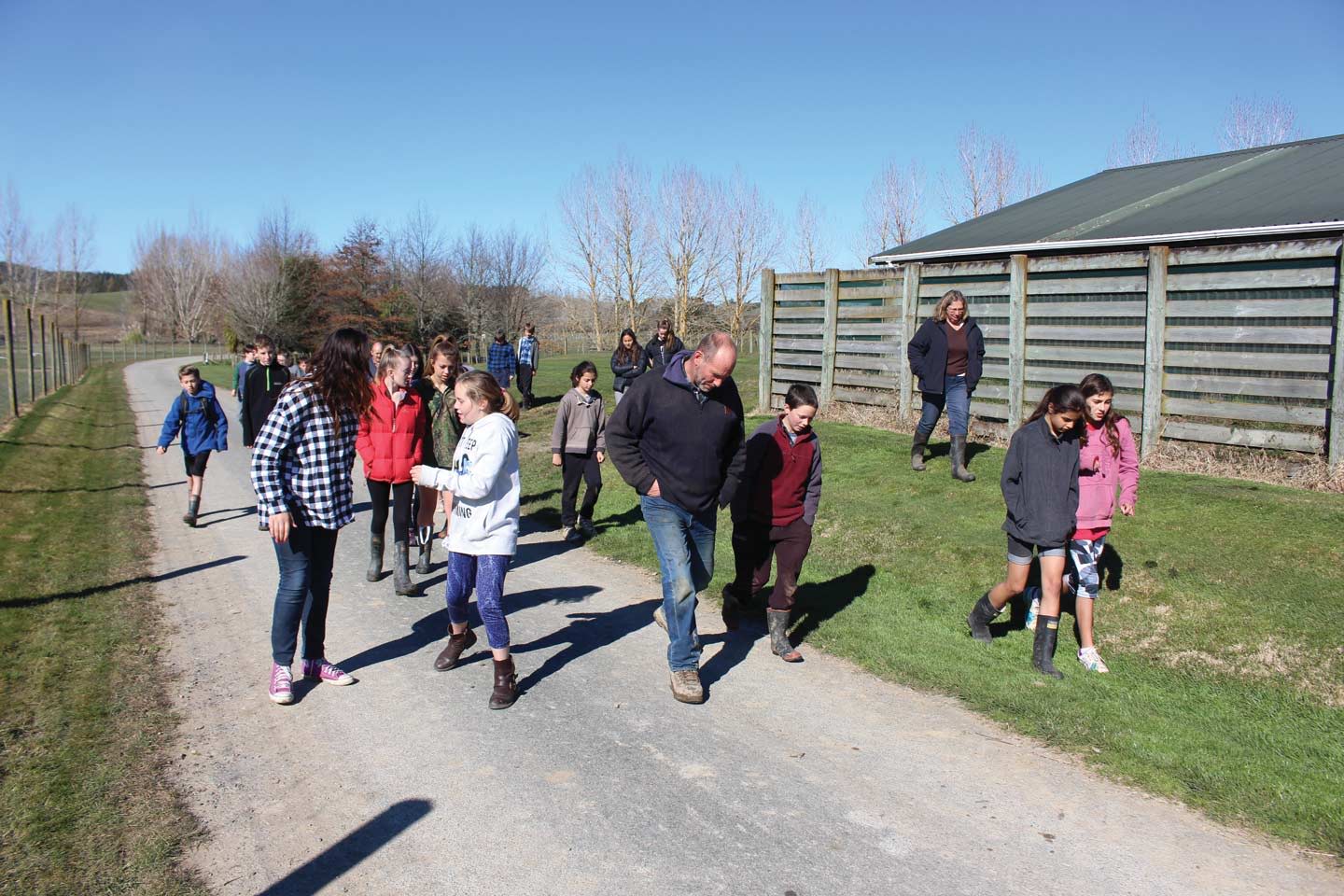 Dave is clearly motivated to achieve the most in his farming career but when you mention the word "woodchopping" a whole new type of passion emerges. Any spare time Dave does have is often filled by organising, governing or participating in woodchopping. He developed an interest in the sport when watching from the side-lines as a youngster at A&P shows. That interest snowballed into Dave becoming a regular competitor which he still does today along with being the President of the NZ Axemen's Association for the past two years. His involvement in the Axemen's associations doesn't stop there; he is also the Nelson President, Nelson Marlborough Vice president and South island Vice President.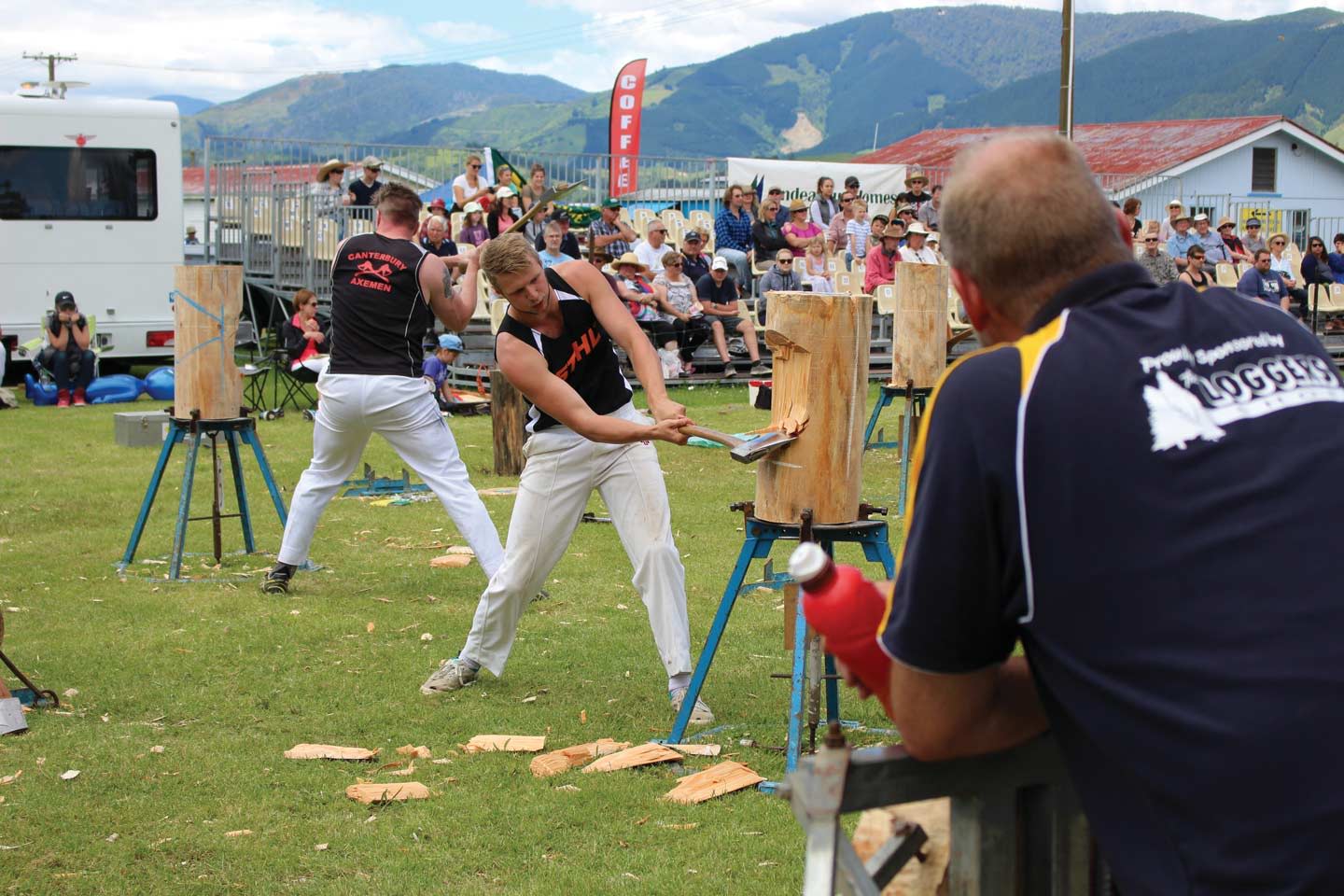 Dave has been competing for 25+ years which included a lengthy break when his children were young and his back was "buggered". Post back surgery he is now fully back into it and even has his son Pete, participating in and often competing against him in the sport. "Pete is pretty keen on it now and is even involved in the organising of the Canterbury Axemen's Association," Dave explains with pride, "I suppose you could say he is a chip off the old block as well! I will keep competing whilst I can keep up with him." Keep an eye out for Dave and Pete McEwen standing at the block at woodchopping competitions in your area to see if Dave is still keeping up!
Date posted: 31 January 2017