Goldpine
Engineering Nature's Cleverness
---
Wisewool
Based in the Gisborne District, Waihina Station, is a 1,800-hectare sheep and beef station run by Hamish Harding. We had the pleasure of visiting whilst they were shearing 1,500 of their ewe hoggets for New Zealand wool business, Wisewool. Working with 200 farms across the region, Wisewool was born as a successful extension of the Hansen family's original business, East Coast Wools (ECW), which has been operating for 125 years.
Fourth generation in the family business, Henry Hansen's family started scouring wool back in 1894, making them one of the oldest family businesses in the country. In the 1950s, ECW moved to the premises that they're still situated at today, based in the heart of Tairāwhiti, Gisborne. Wisewool was founded in 2020, when their workplace was deemed non-essential during the pandemic. After a few conversations and with the support of his family, Henry decided to start Wisewool, a wool manufacturing business with high hopes of raising the price of wool and bringing more profit to New Zealand farmers.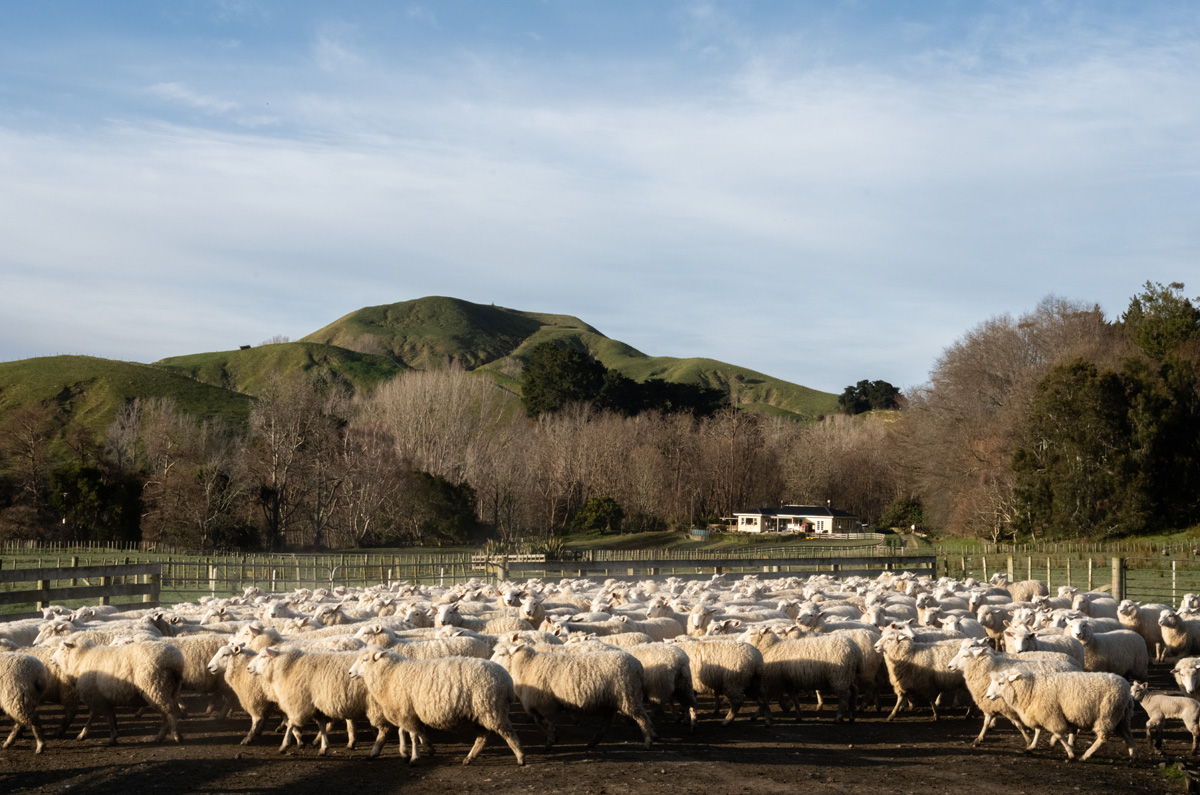 "Our hopes are pretty big. I think after being in this industry for so long and watching it deteriorate, we need to be able to pay the farmers more for their wool, and we need to be processing it in New Zealand," Henry said. "For too many years, we've been giving the wool away overseas, and they've been creating all the added value. We need to do that here. So that's what Wisewool is all about – keeping the New Zealand wool industry going."
There is a strong presence of family and community, with Henry's wife Nicky, brother Andrew, son Angus and nephew Harry, all playing integral roles within the business. Another long-standing member of the team is ECW's wool procurement manager, Nigal Moore, who deals with farmers on a day-to-day basis, making sure everything is running smoothly, and is the go-to man for getting the wool through the door to make all their innovative products.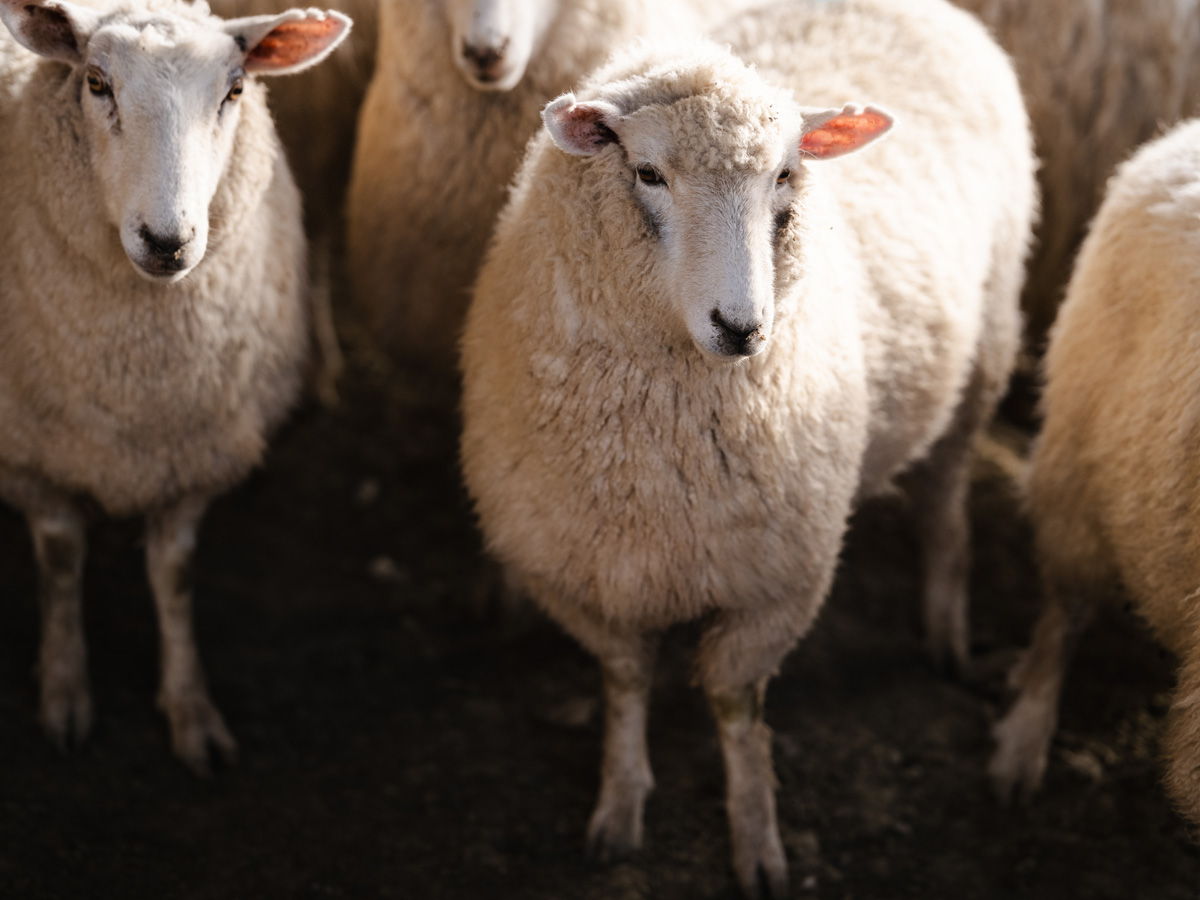 "Some of our clients [farmers] have been with the company for over 100 years. We started buying their wool all those years ago, and they're still with us today. We cover from south of Gisborne to the East Cape, and right through to Ōpōtiki. For our New Zealand farmers, the price of wool hasn't been profitable for them, and it still isn't. We need to raise the profile of wool to raise the price. It's a beautiful, natural product that is purely sustainable. You couldn't get a more natural product, so we need the whole world to know that," Nigal said.
Once sheep are shorn, that wool from those farms gets directly transported to ECW's wool store in Gisborne. Henry took us for a tour around the facility as he talked us through their wool process – placing it through a machine where it gets sampled and sent off to a laboratory that tests the wool to make sure it's high-quality enough to be used in Wisewool products. If it doesn't reach that standard, they will onsell it. If they decide to use the wool, it gets transported to Hawke's Bay to be scoured. After the cleaning process, it gets sent to their factory in Te Poi, where they turn it into an assortment of products. This includes products like blanketing, furniture fillings and a collaboration with Sustaina Grow – making and distributing products containing Wisewool.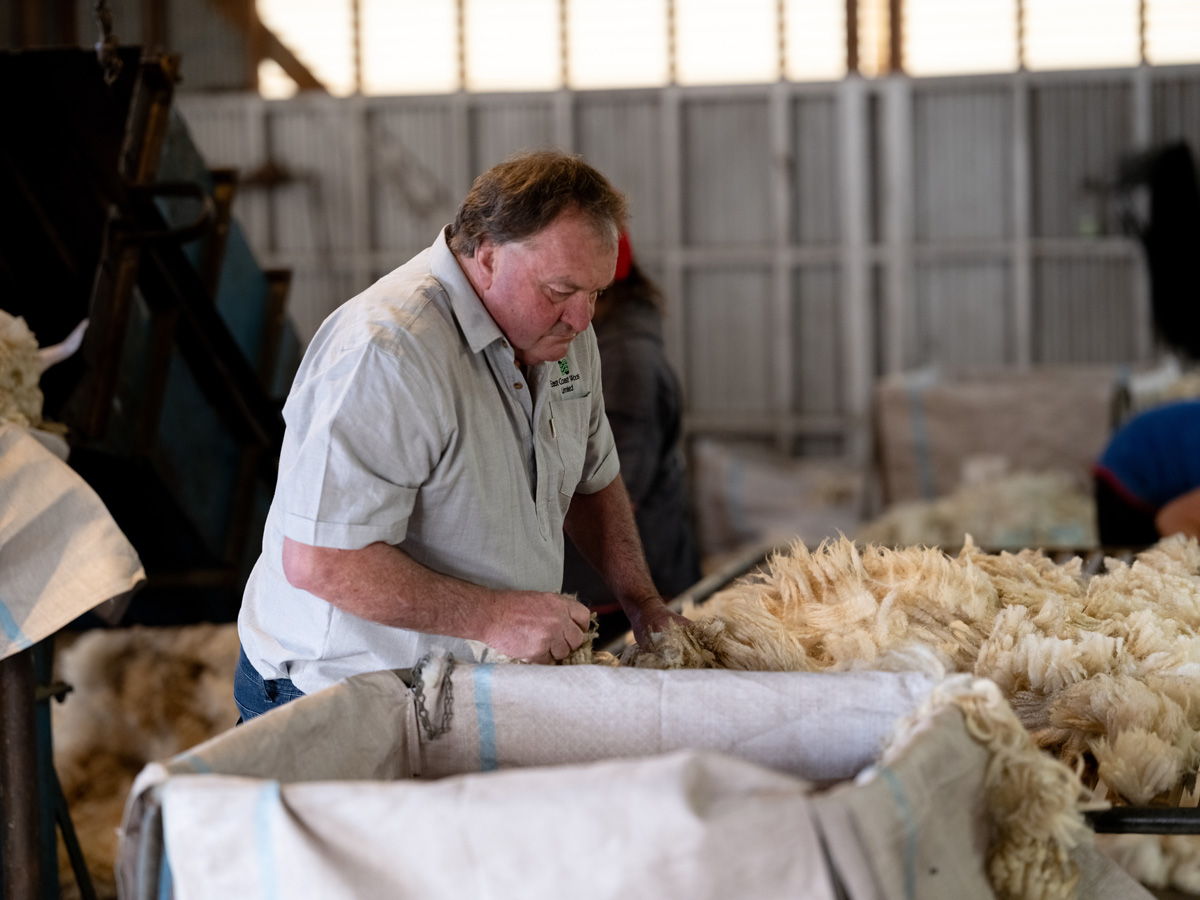 "The products we're making currently are very diverse, but we are moving more towards the furniture and bedding market, because we feel the processes that we are using at our factory in Te Poi enable us to approach those products easier than others. We also don't want to get into any bad manufacturing processes, so we're keeping it very straightforward and simple, and then advising manufacturers on how they can use our products to do what they're currently using synthetics for. What we're doing is called nonwovens, so it doesn't involve any spinning or twisting of the fibres. It's a very clean, non-wasteful and sustainable product, which unfortunately has been forgotten about for 50 years, but we're keen to kick that into touch and use wool in as many ways as it can be used," Henry said.
Wisewool is very excited to see where the future of the business will take them. They have a few projects coming up that they're keeping under wraps, but Henry mentioned that it's something that will revolutionise what people use and their attitude towards wool. "What we have to do is save the wool industry. People need to fall in love with wool again, so we need to think big, not in terms of money, but in terms of product. We've got to be able to use as much wool as we can in New Zealand to make something that the rest of the world wants. I mean, it needs to be financially successful, but that is not what really drives us. We're not like a big corporation; we're very much family-orientated, community-orientated and farmer-orientated, and those things work well when everyone gets on the same page," he said.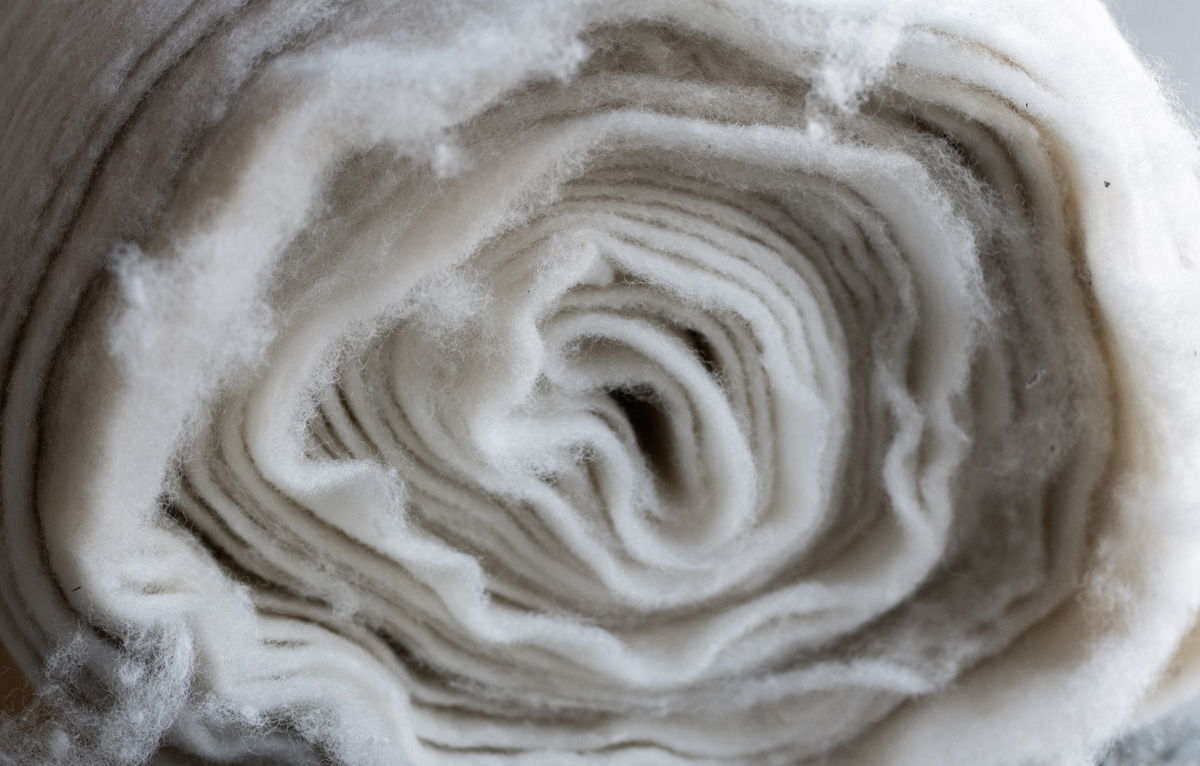 Jumping off the back of their long-standing business, ECW, Wisewool has exceeded so many expectations in the space of a few years. The vision is to not only reach a national audience, but to take the sustainable story of New Zealand wool internationally. The business has had a wealth of supporters championing them along the way, which include Ministry of Primary Industries (MPI), Trust Tairāwhiti, Callaghan Innovation, Otago University, and New Zealand Trade and Enterprise (NZTE). Just recently, Wisewool won the Judge's Choice at the Hawke's Bay Export Awards. Henry got up to make a speech, and with 300 guests in that room, he could tell that the whole crowd wanted this to work.
"It feels like the momentum of the country is getting behind wool again. It's a renaissance of what was the biggest part of New Zealand economically. We're engineering nature's cleverness; that's what we all need to do in New Zealand. We're one of the most amazing countries, and we produce all these cool things; why don't we get into it and make some decent products out of them? It's like New Zealand's faded story that needs to be revitalised, and everyone seems to get it. It's just a matter of telling the world."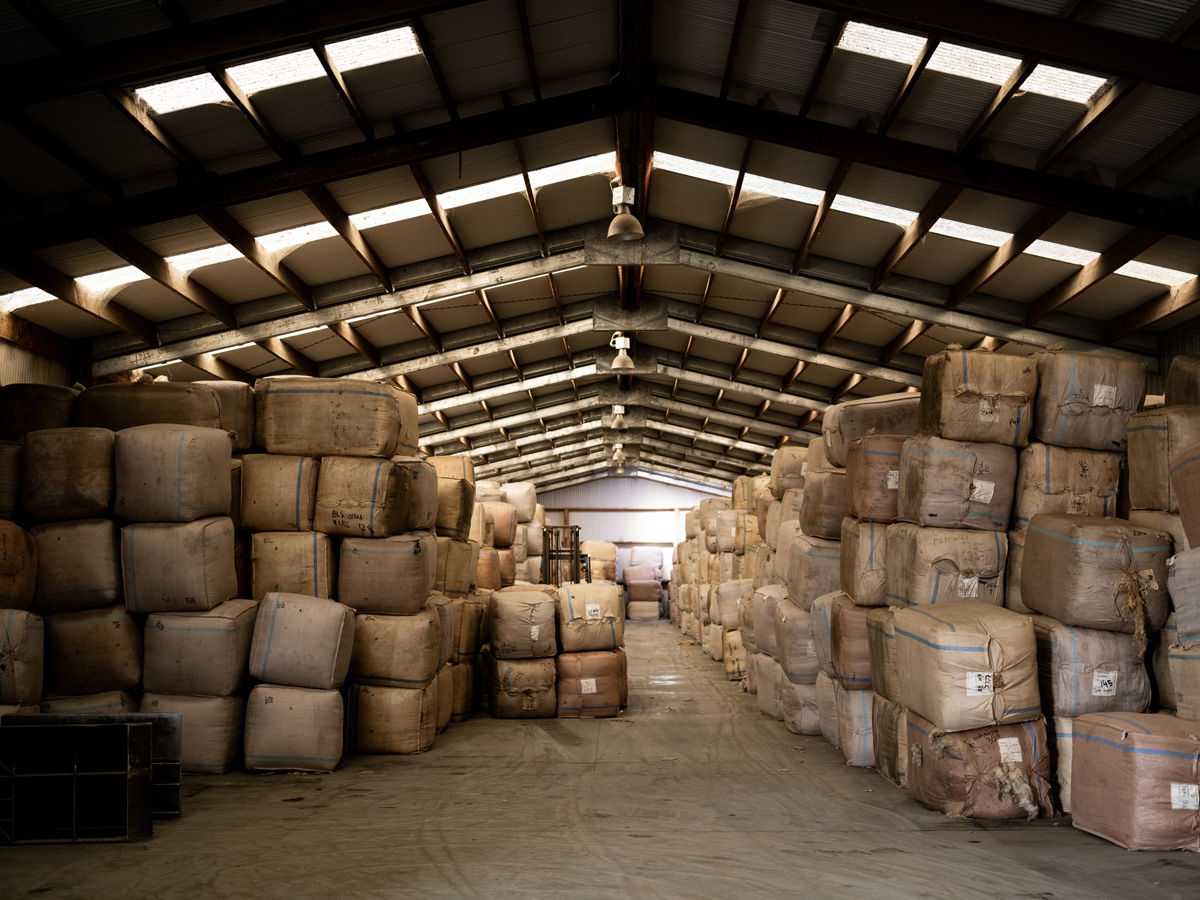 Date posted: 1 October 2023