Goldpine
Tony and Shona Pedersen: Keeping up With the Times
---
Tony and Shona Pedersen's property, located between Hamilton and Raglan, is not your usual Waikato-based dairy farm. It is the last dairy farm standing in the Waitetuna Valley, featuring 300 hectares of rolling hills, flatland, native bush, pine trees and cattle – adding a unique mix to their family operation over the last 33 years.
Originally a sheep and beef farm which was purchased by Shona's family in 1990, it was then converted to dairy in 1993. During this time, Shona and Tony worked full-time jobs in Hamilton before beginning their farming careers – Tony starting in 1995, followed by Shona a year later. As the years passed, they started purchasing the farm in segments off Shona's parents, Frank and Margie, and became the sole owners in 2004. Frank and Margie decided to retire early from dairying and moved to the Bay of Plenty to pursue a kiwifruit orchard operation with Shona's sister, Julie.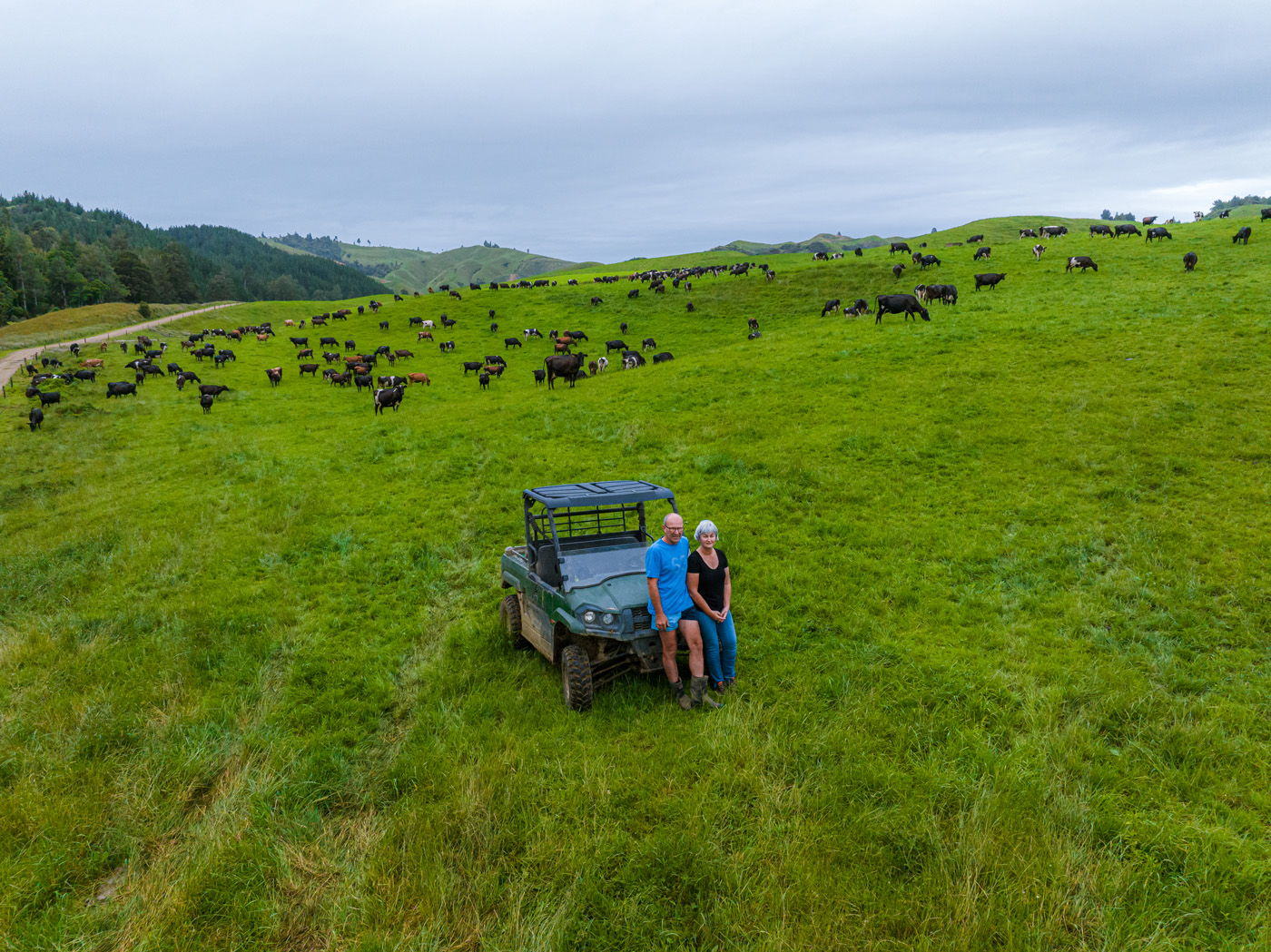 Over the years, Tony and Shona managed the farm with the help of staff , but today it's just the two of them and their eldest son Tor, who has recently come on board as a contract milker – giving the pair more freedom to take time off the farm.
The farm currently has 260 dairy cows and around 50 replacements. This year, they will be running their calves in the high country as they have been focusing on fencing projects, giving them the ability to control their stock better and provide them with better pasture. "We've been trying to get the right numbers for the farm and listen to the government requirements. We used to run over 300 animals, so we're actually destocked," Tony said. "We're trying to find a happy balance for our farm and the stocking rate," Shona added. Shona's responsibilities on farm include calf rearing and accounts, and she also spends two to five days a week doing seasonal work as a veterinary technician in Hamilton.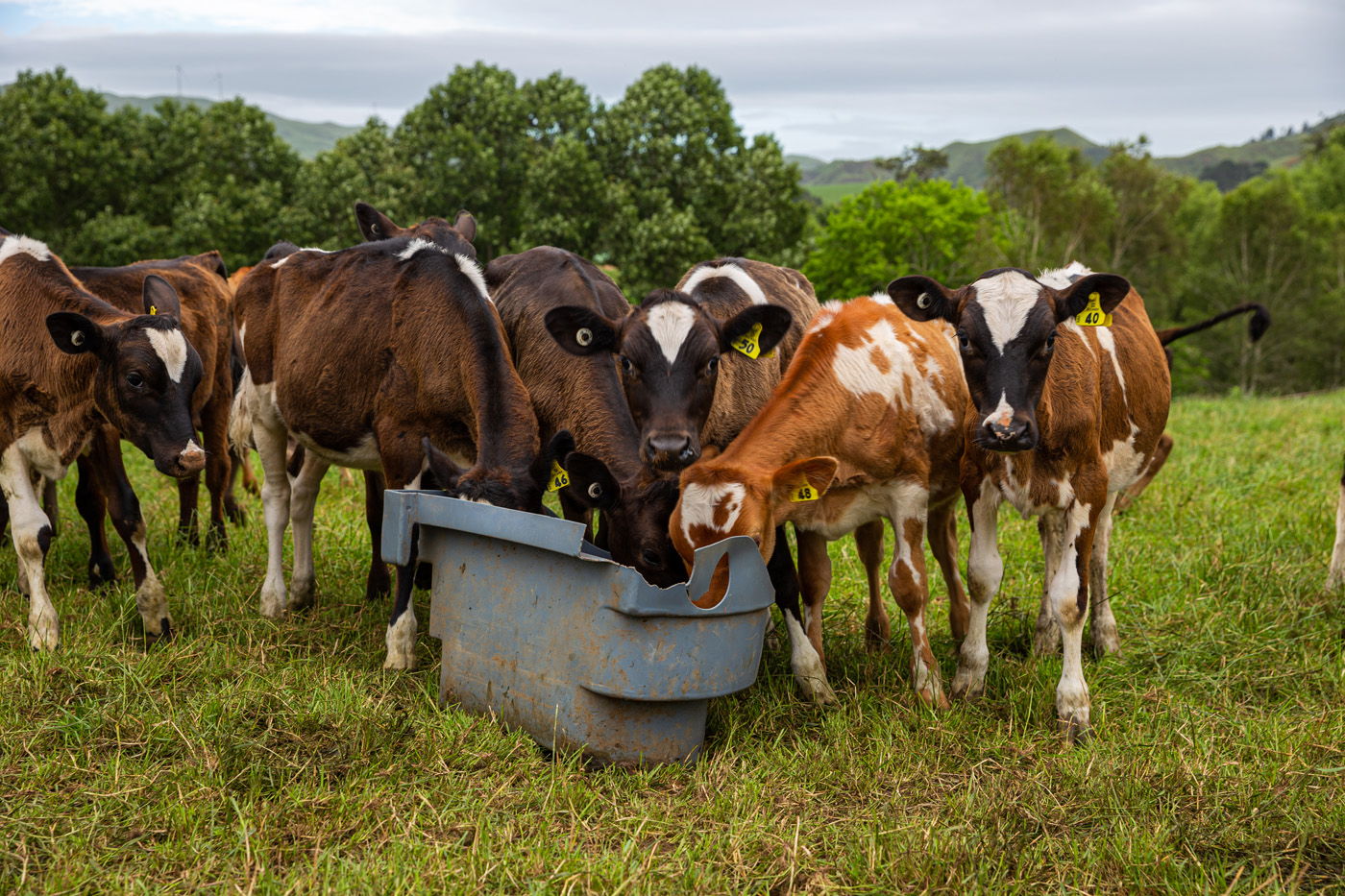 "The thing I enjoy the most from dairying is the stock and watching the progression – from rearing the calves and watching them grow, to them making it into the herd."
"We've been here long enough, so we're able to watch the history of that cow and her daughter. It is just nice to see that progression of stock," Shona added.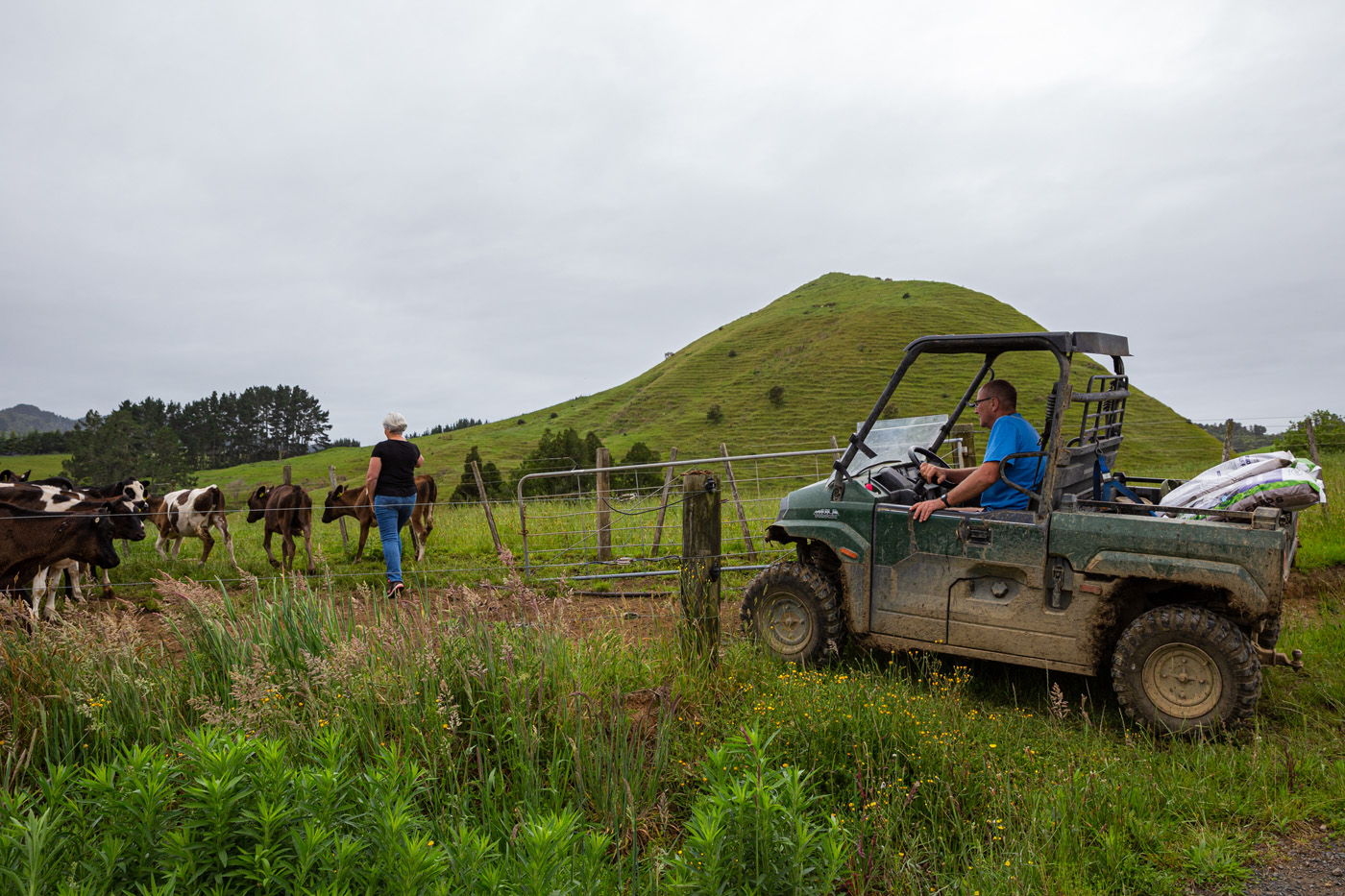 Tony helps Tor during calving, cropping and general farm maintenance. "Being self-employed isn't everything it's cracked up to be, but when you're doing it with dairying or agriculture, you can make small changes and see if it works and then the only person to blame is yourself. We've fine-tuned things over the years and most things have actually worked. Weather affects a lot, and some things haven't been as effective as we thought they would be, but coming out the other side, our average production hasn't changed much and our animal stock and health has improved," Tony said.
Of their 300-hectare property, 120 hectares is dedicated to dairying, 70 hectares is pine and established bush and the rest is hill country which is used for wintering. "Over the last fi ve years, it's been more of a process and part of future-proofing and diversifying the farm. I've been picking areas, such as a small piece of land alongside a waterway for riparian planting, and allocating a certain amount in the budget each year. Last year, we had 20 hectares of pines in one area taken out and instead of replanting it in pines, we put it into natives, mānuka and kanuka as we had partial funding available from our regional council," Shona said.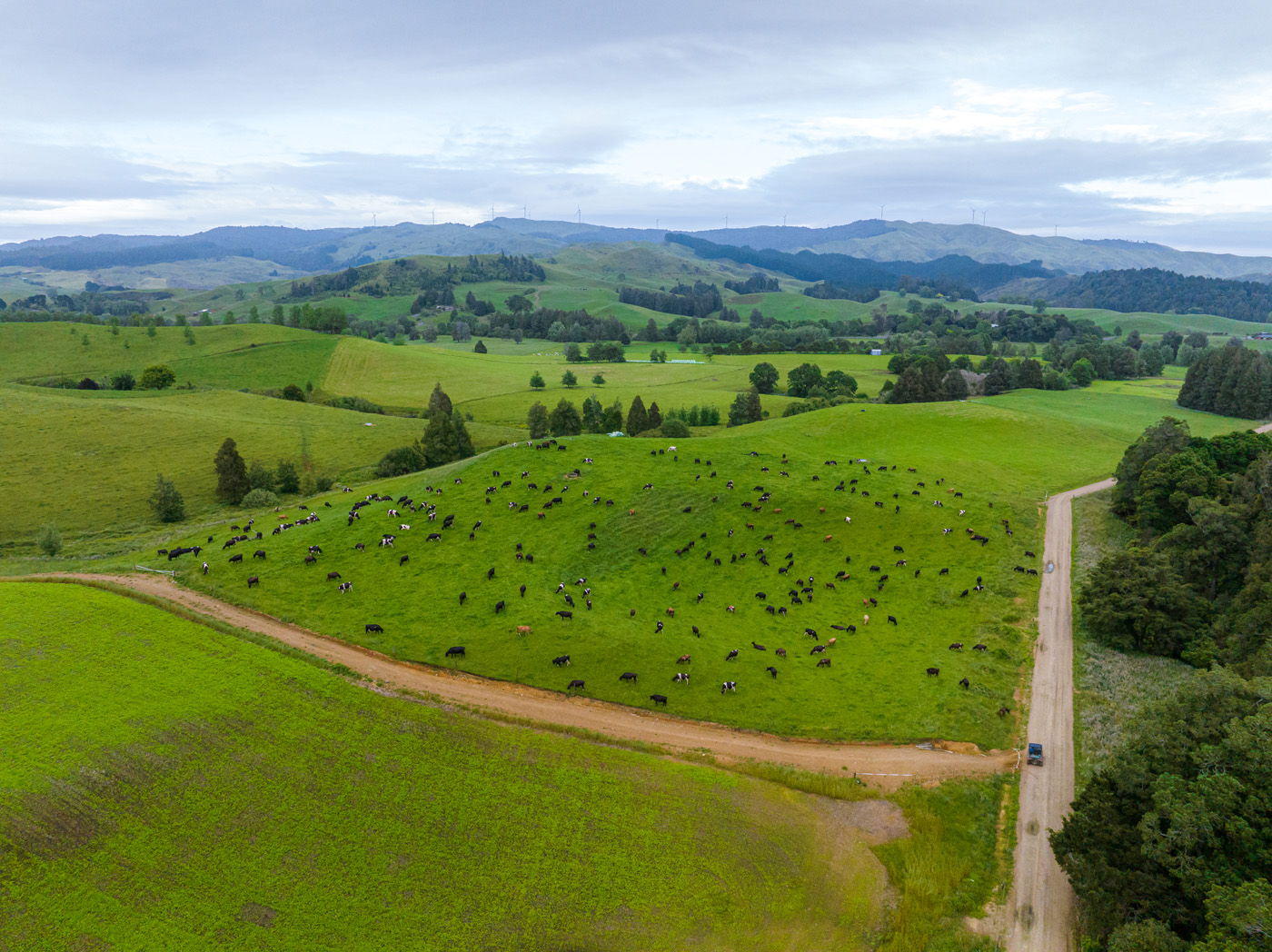 Tony and Shona are keeping up with the times and constantly looking at ways to improve their farming operation; doing what's best for the environment whilst getting on board with some of the Government's schemes, including The New Zealand Emissions Trading Scheme (NZ ETS) and tree planting programme. "Some of the pines we've planted might actually be put in the carbon credit scheme. There's also partial funding available for sectioning off or retiring land, so we've used that as well. We did four to five hectares last year of fencing, and we're going to do another five to six hectares this year, some of which will be fencing off regenerating bush that's been around for a long time and then we'll fill the gaps with new plantings," Tony said.
Forestry is another element of their dairy farm, with ten hectares of pine trees on the property being planted in 1991 by Tony, Shona, Julie and her husband, Steve. The following year, they planted a further 20 hectares, which equated to 500 trees each per day. They initially set out to plant the pine trees for their retirement fund but have ended up using their earnings for reinvestments on the property. They recently had a section of their pine trees milled, with the debris taken out and used as wood chip.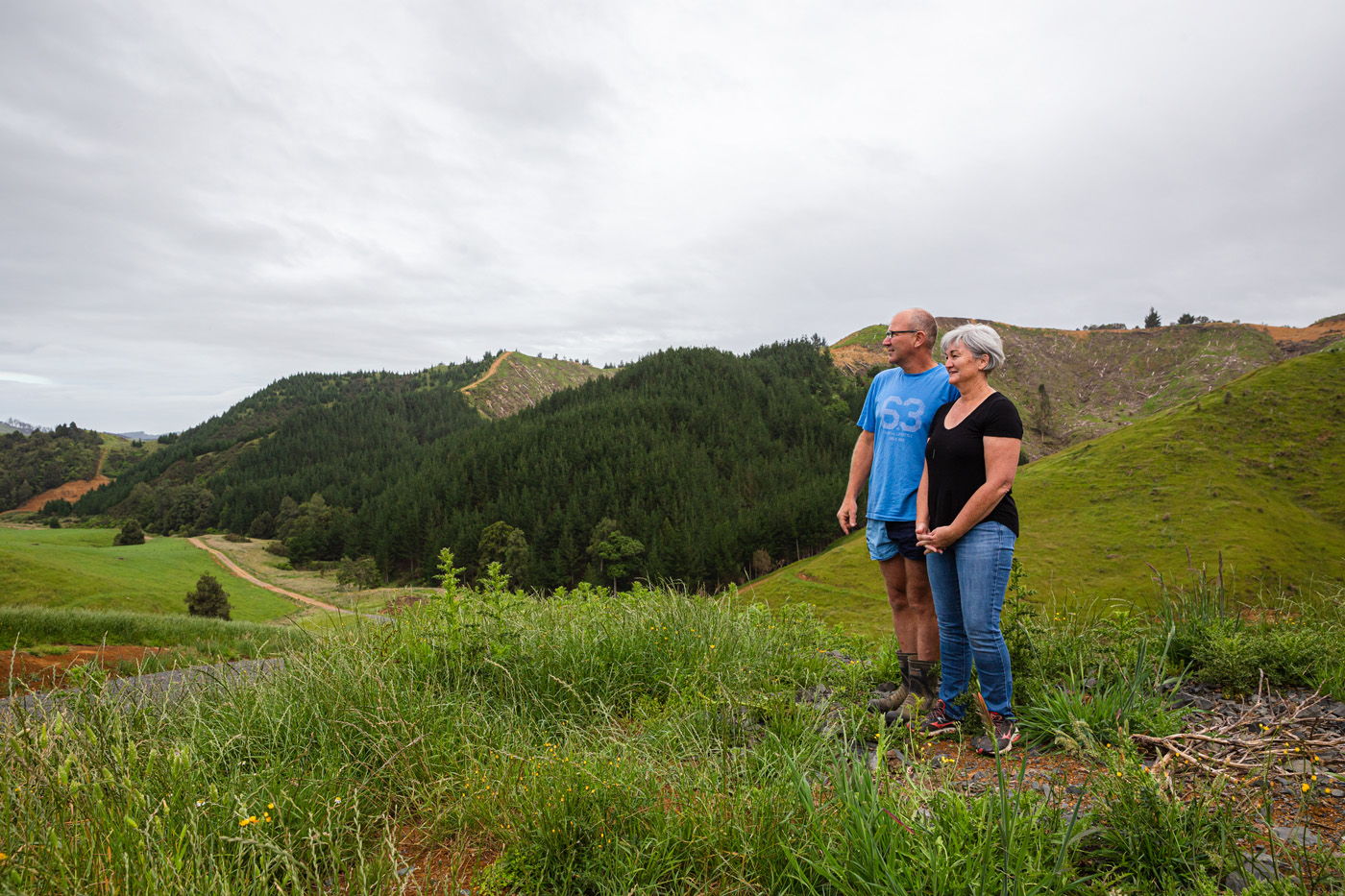 "Some of the trees that we've had over the years were pruned to six metres, so that was near top-quality export and clean wood. It could be used for good timber and plywood," Tony said. Moving forward, Tony and Shona are wanting a 50/50 split of pine and native bush. "We are going to continue to improve what we're currently doing with plantings, making it profitable and enjoyable for us and Tor coming through, and to help our other son, Sven, set up what it is that he would like to do. For us, it would be more time off the farm, taking up a few more hobbies and travelling," Shona said. The pair love tennis, hiking and mountain biking, and Shona enjoys taking time out to practice yoga in Raglan.
Their outlook for taking a break from the farm is refreshing, with Tony saying anything is doable if you plan ahead. "You've got to be on the farm – it is 365 days a year, 24 hours a day, but it won't fall apart if you take some time out. One weekend we had our 15-year-old son run the shed, and we got back and everything was fine. Some people say 'we'll do it when we're retired' but A, retired to and B, you never know what the future holds with health and circumstances," he said.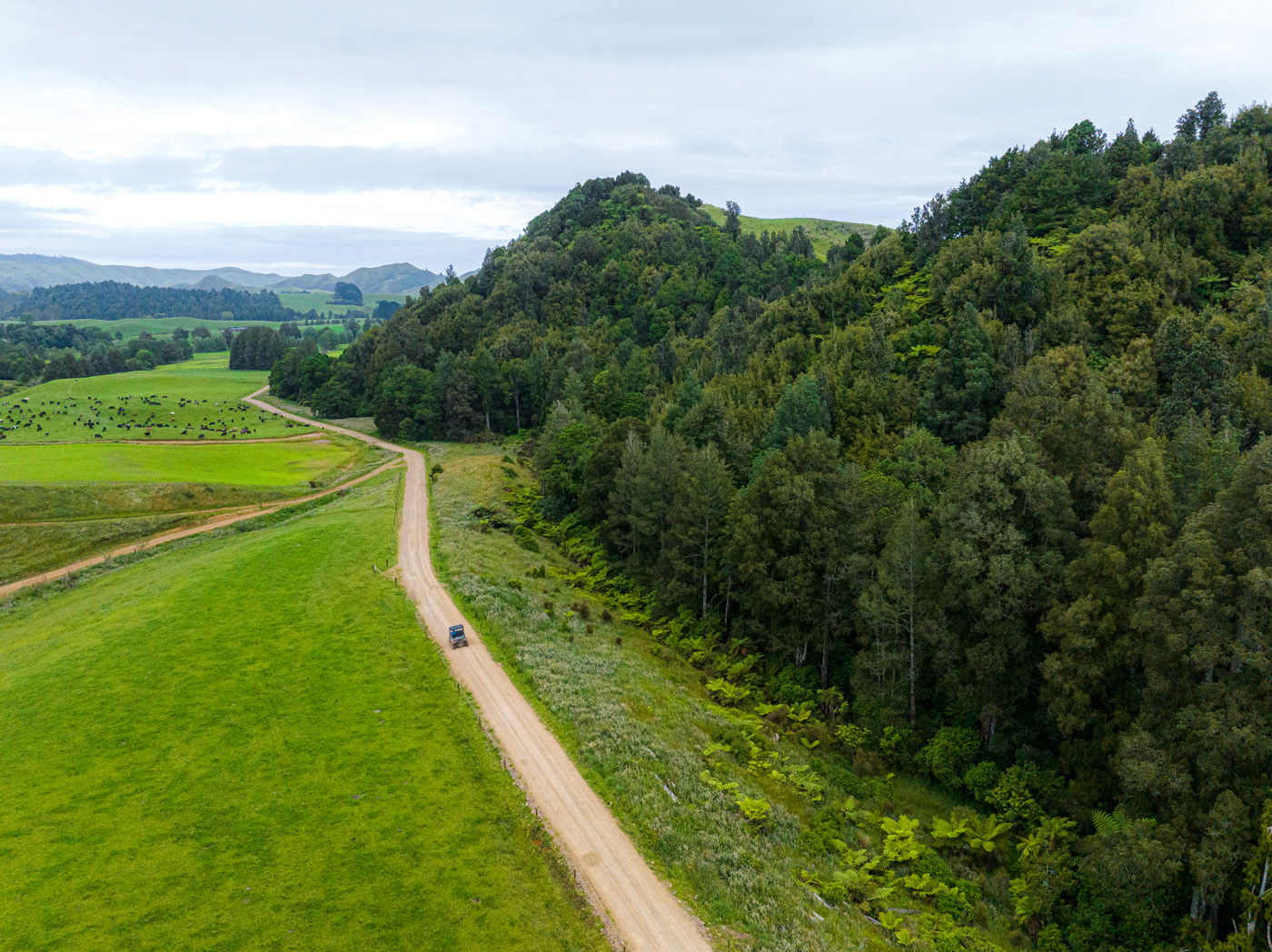 Improving their farm, optimising their land and growing healthy animals is what Tony and Shona take pride in doing. They want to continue to do this, whilst minimising their carbon footprint; making decisions that will not only benefit the environment but cater to future generations.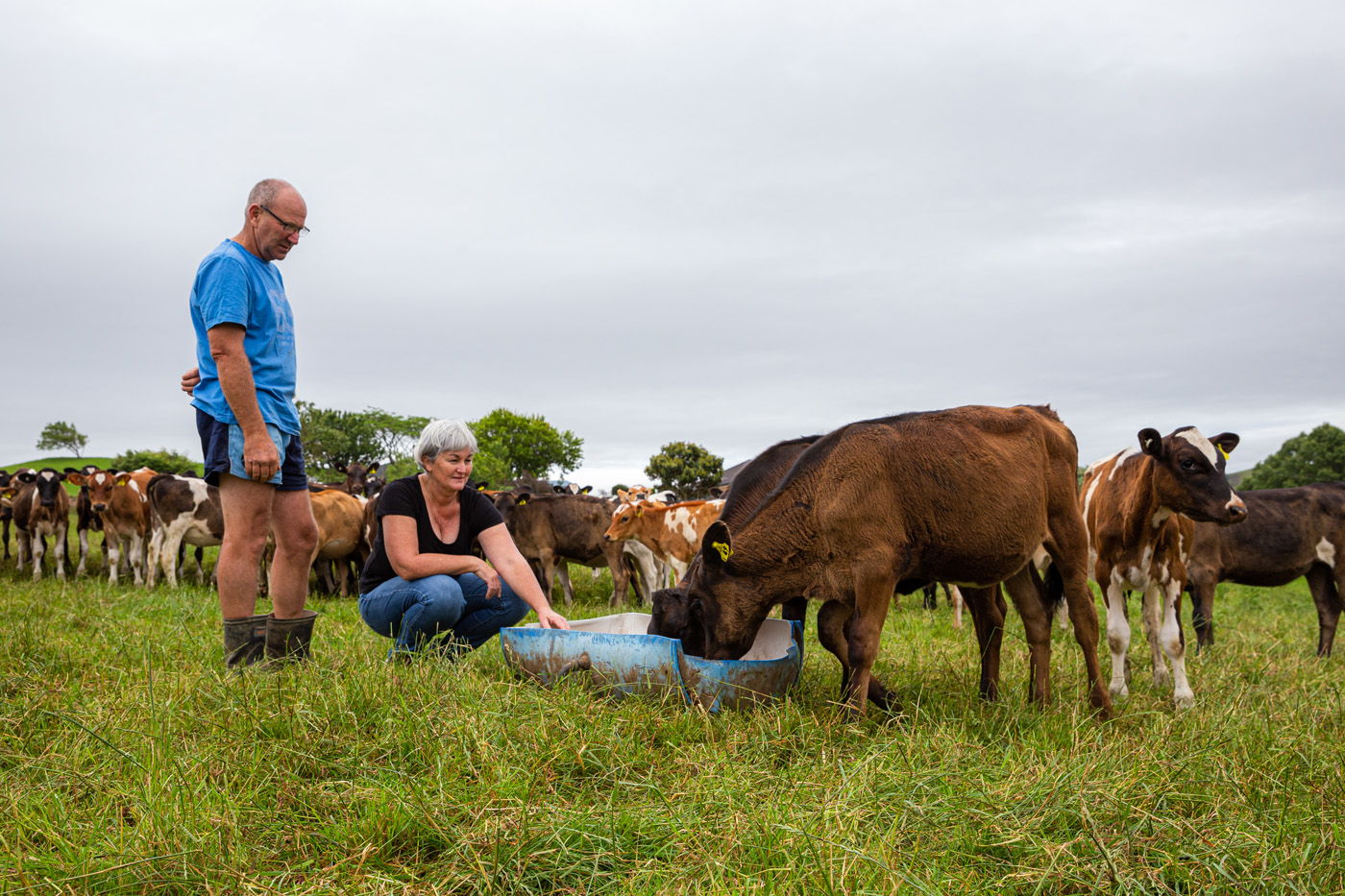 Date posted: 1 February 2023