Goldpine
The Blackwell Family: A Supportive Family Unit
Mangaotea Farm
---
Mount Taranaki is the perfect backdrop for Mangaotea Farm, breeders of quality stud Angus, Hereford and Murray Grey cattle. The farm is owned by the Blackwell family and it was such a pleasure meeting them at their Ratapiko-based property situated a shy 20 minutes from Stratford.
We were greeted with enthusiasm even amidst a busy week of swapping over stock and introducing new yearlings to the farm. The family are known for their yearly bull sales that they host at their property and after speaking with them, you could feel the passion they have for their animals and their dedication to their work.
Robin and his wife Jacqueline, along with their daughter Zarrah, are true Taranaki locals and have spent the bulk of their lives in agriculture and farming.
Robin's parents moved from Aria in the King Country to Te Popo in 1950 and ended up buying a block at the end of the property at Mangaotea Farm in 1963. Robin has fond memories of playing amongst the kahikatea trees that continue to regenerate and occupy the land. Robin's children also had campfires down on the farm and Zarrah is going to be married on that same piece of land next February, so it is a location that is not only special but holds many memories.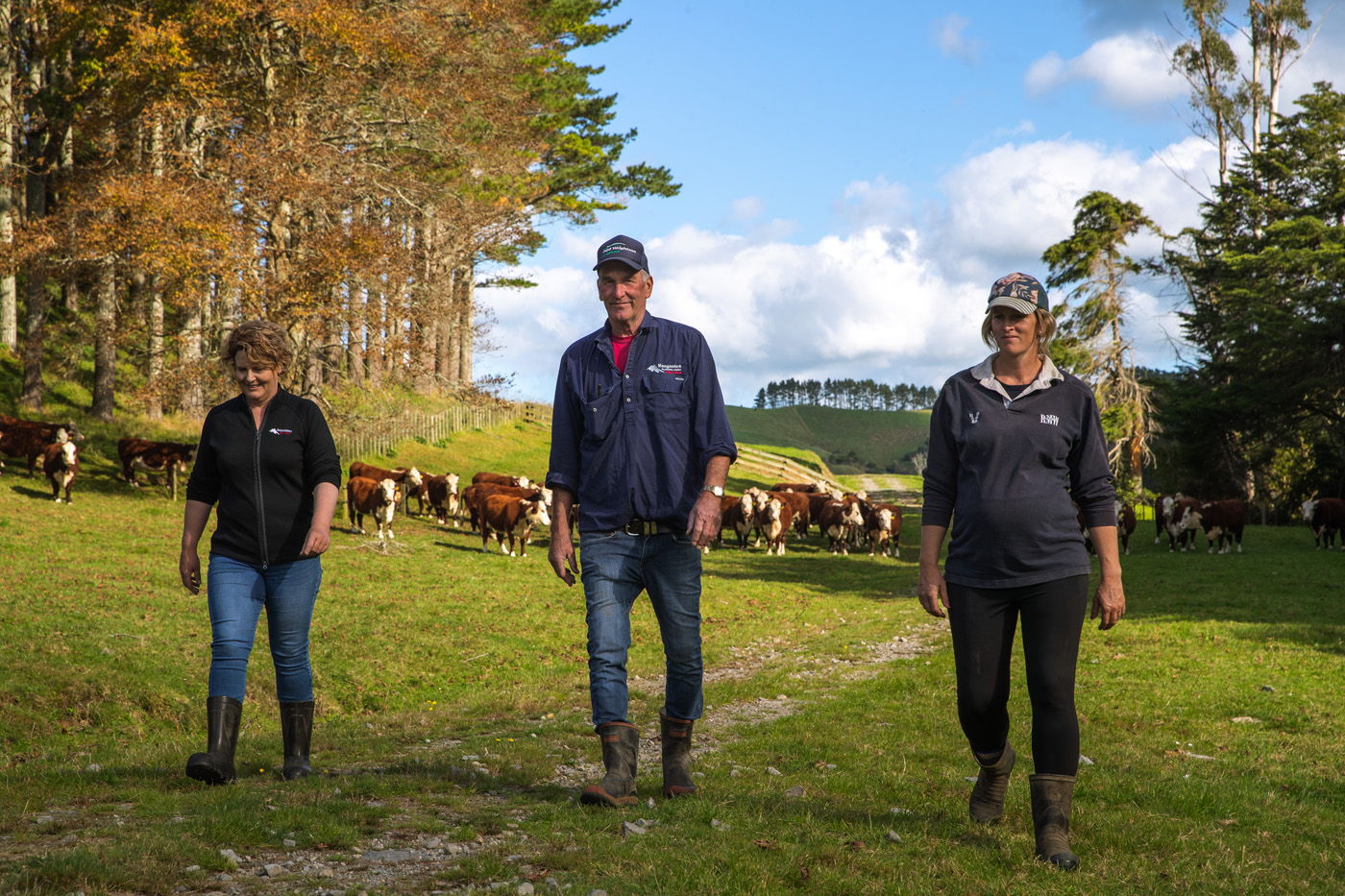 Today, the family have spent 30 years on Mangaotea Farm – an expansion of the original adjoining farm that Robin's parents bought. Robin and Jacqueline have been married for 20 years and Zarrah farms alongside them. They farm 622 effective hectares consisting of sheep, dairy grazing bulls and cows. Zarrah mentioned that it's pretty intensive work but between the three of them, they manage to get it done, hiring casual workers when needed.
Jacqueline grew up on a dairy farm but has had an array of different jobs, including working as a childcare worker as well as a property and branch manager in real estate. In 2007, a farm lease presented itself which made Jacqueline ponder farming as her next venture. "Why can't I do it?" she said. Fifteen years later, Jacqueline is still farming with a huge passion for her Herefords.
"To be able to go down to the paddock and be surrounded by your animals, that's one thing I really love. I love the challenges of farming: looking after animals, feeding them the right amount and growing them out to their full genetic potential. It's that challenge that I really, really love. We work well as a team, we've got a great family situation going on and we have a beautiful place to live," Jacqueline said.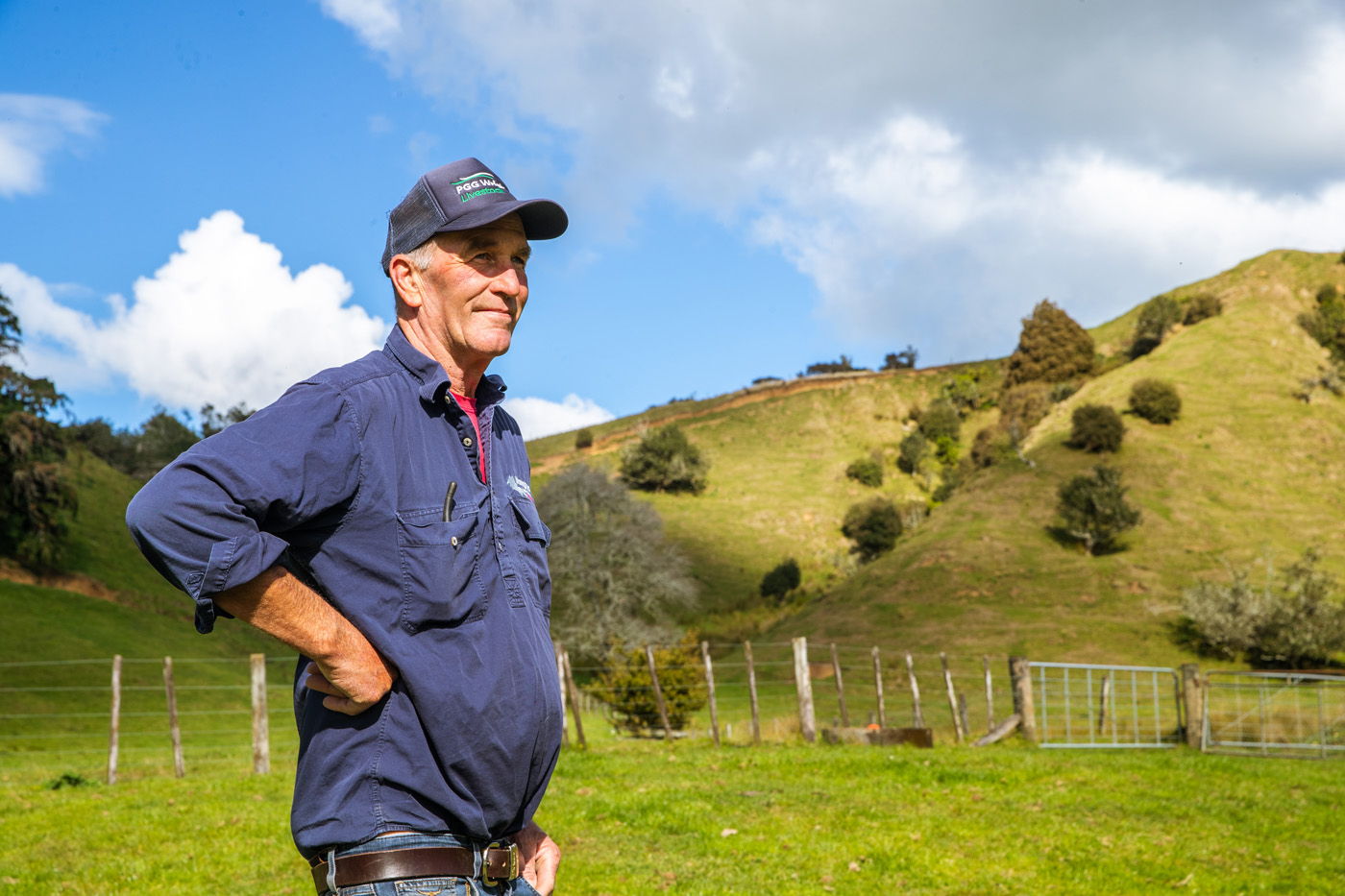 Zarrah gained her certificate in agriculture and went shepherding for a few years in the Hunterville/Taihape area before working for Combined Rural Traders (CRT) as a grazing agent in the South Island. She also spent five years over in Australia working on cattle stations which gained her a wealth of experience before she came back to work in partnership with her parents at Mangaotea Farm.
"Mangaotea Farm runs 300 bulls as well as the Angus and Murray Grey cows. The beef cows are all for self-supply for the bull sale. The breeding objectives are ease of calving and moderate birth weight so they still grow on," Zarrah said.
"In the dairy grazing component of the operation, there are about 960 grazing heifers. So, this week is a changeover when the rising two-year-olds go back to the owners and the yearlings arrive to be farmed for 12 months," Robin added.
Mangaotea Farm's bull sales happen in September when, this year, they will be selling 190 bulls through the sale ring over two hours. There is a lot of work that goes into it, but the Blackwell family really enjoy these occasions. They have good clients that come along and buy bulls. Taranaki is quite a dairy-orientated region, so the family breed their cattle to meet market demands. On the farm, 90 per cent of their stock goes to dairy farmers whilst the other 10 per cent goes to the beef industry.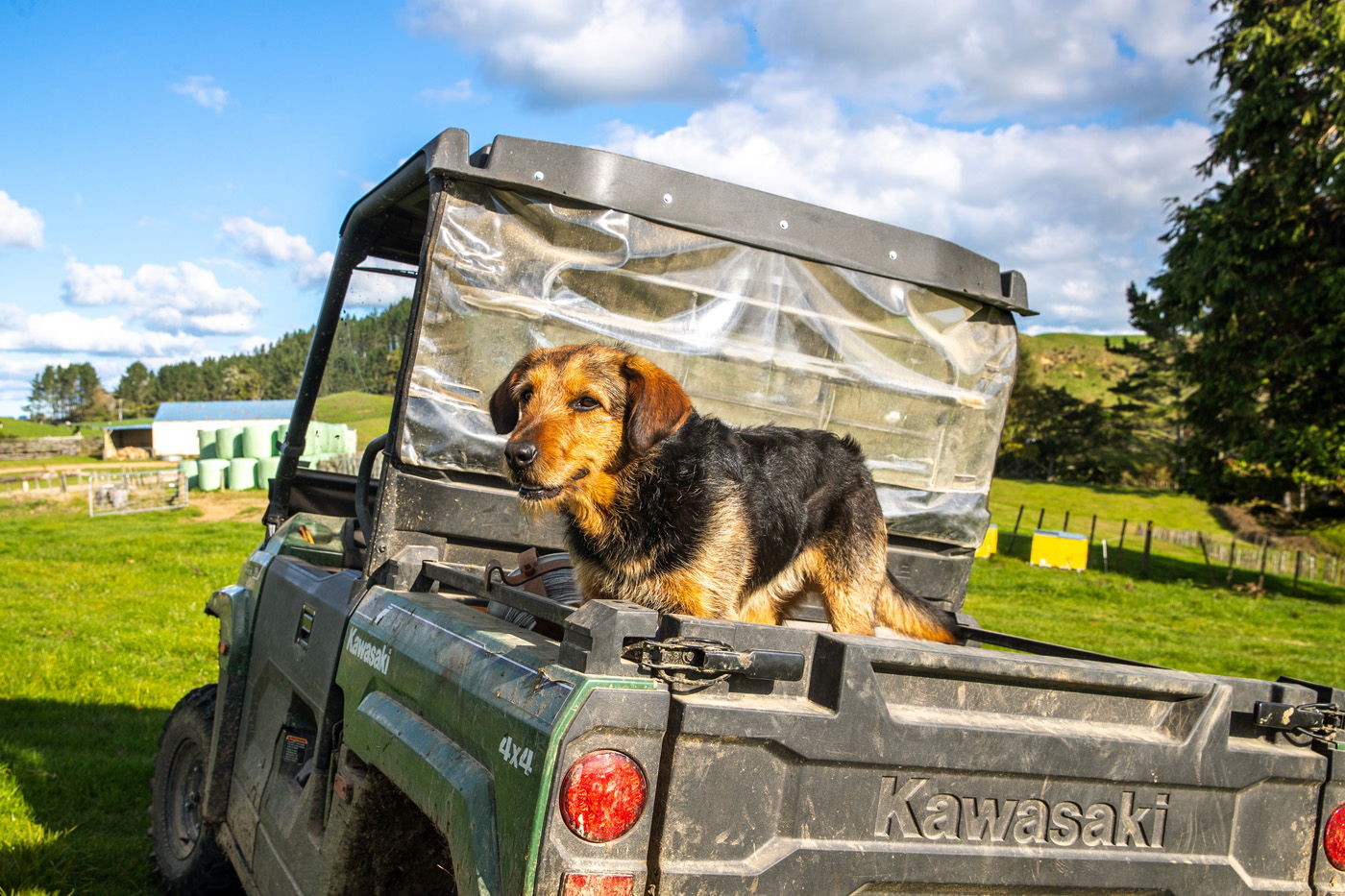 "We put as much effort as we can into making sure everybody has a good day and they are getting the product that they require. There are usually around 100 registered buyers here on the day. Following that, we've had an auction for Rural Support here the last three years and we encourage people that we deal with to donate products or vouchers which are auctioned off. Last year, it raised $26,000 which was phenomenal. It was coordinated by Mike Green who is Rural Support's Taranaki chairman and we work very closely together. It's a massive amount of money to raise in a short time and we're grateful for the support from all of our business people we deal with," Robin said.
Robin has always been a firm believer in supporting his wife and daughter in their roles on farm and with anything that they set their mind to. "Women are very good stock managers, and have a second sense if something's not right. They dedicate themselves to these animals and look after them very well, paying particular attention to detail, animal health and feeding," he explained.
Jacqueline mentioned that Robin was not only her husband but he's been a good mentor for her too. "Rob's been very understanding that women can do anything if they want to. He's encouraged me, even when I was in my other careers. If I had to go to training down in Wellington, he was fully supportive of that. He's always allowed me that freedom to do those things and I really respect that about him," Jacqueline added.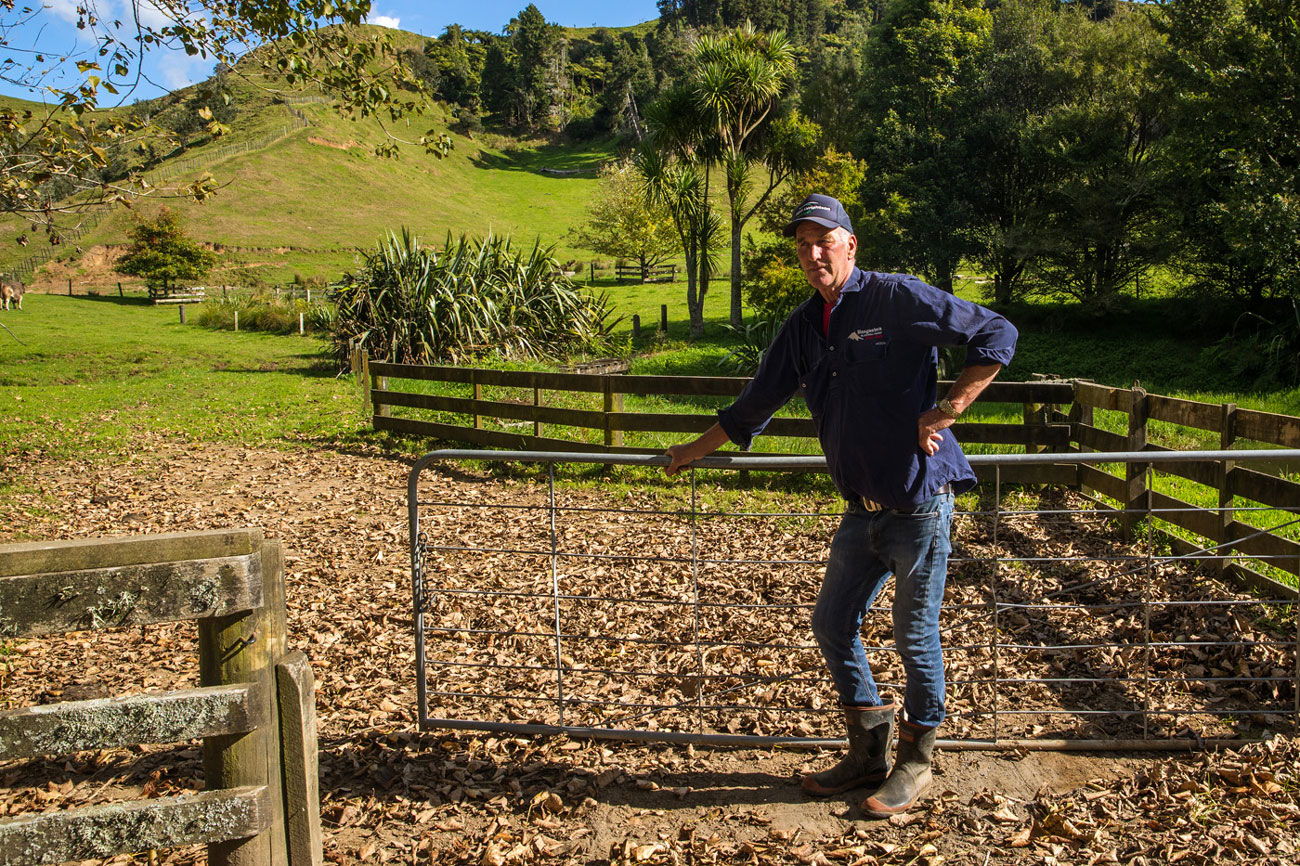 With Zarrah gaining work experience in New Zealand and Australia, she has met some very inspiring women in farming who have shown her that anything is possible.
"Some women that I've worked with have just blown my mind as to what they can do, like shoeing horses and driving loaders. I was just like 'wow, you guys are amazing'. But then suddenly, I can do this stuff too," she said.
The team at Mangaotea Farm worked with the Taranaki Regional Council to fence off the majority of their waterways around the farm, with 90 percent of the waterways fenced off so far. They got contractors in to implement around 4,500 riparian plants across their property, utilising the Government's planting scheme last year. Robin and his family have been planting trees for around 25 years as they see the true benefits for their stock and for water quality. Their goal is to look at the Mangaotea Stream which runs through the farm and measure the quality of water coming in and leaving the property over the next four seasons. This will give them a better indication as to how they can look at their environmental footprint and assess whether they need to help mitigate some of the negative impacts on farm.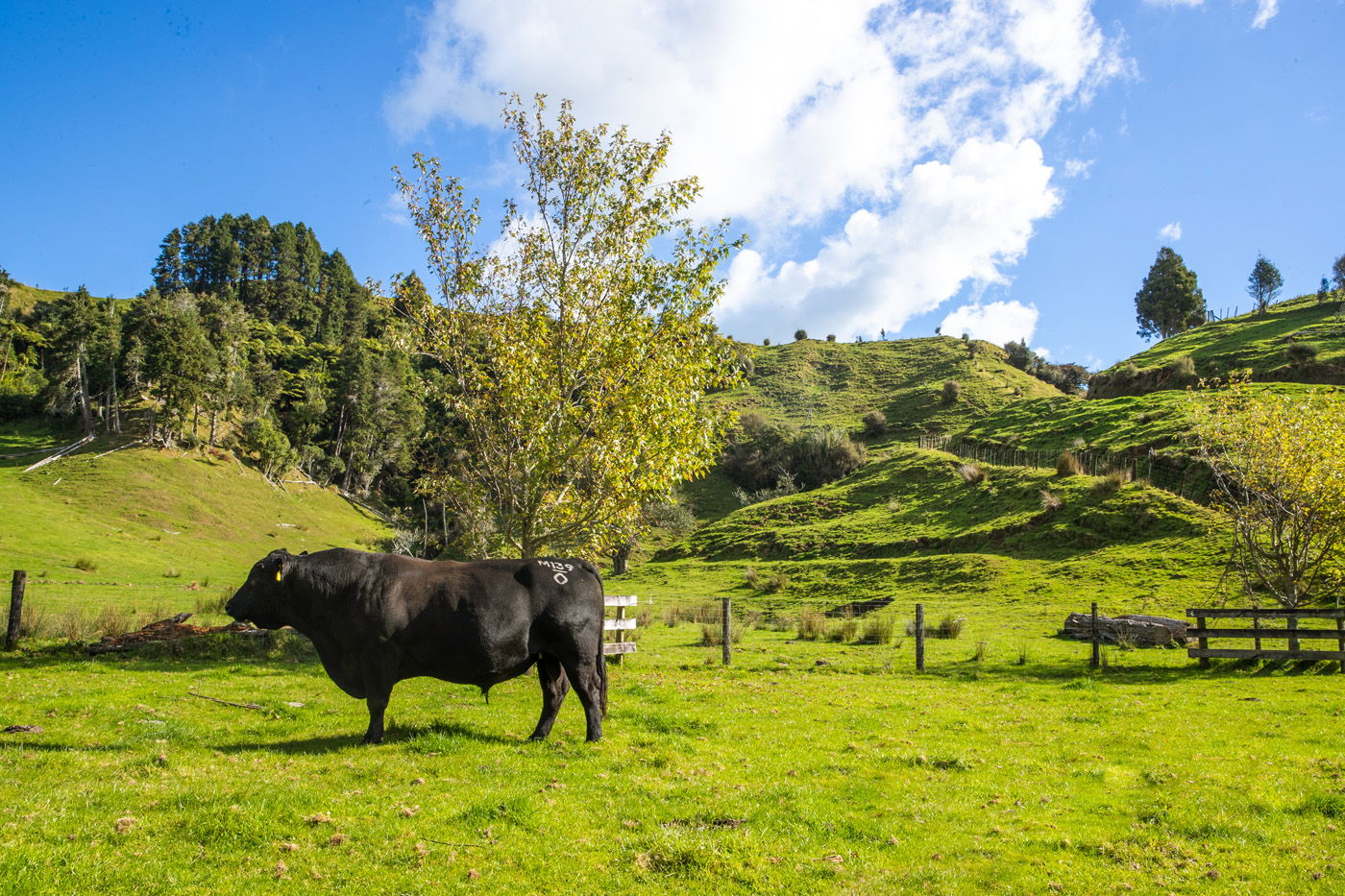 The Blackwell family are very conscious of their environmental footprint and what it means for their land. They don't buy supplementary feed and all of their crops are produced on farm. "We want to be a closed book – there's no palm kernel or grain fed out on farm, it's just a pasture-based system. We do sell some hay off but apart from that, it's all made and fed out on the farm.
"The hills are quite volcanic, so erosion can be a problem. We get the cattle off the hills before it gets wet. We want to save the hills because once there's damage done, it's quite hard to repair it. We try to do everything we can within our ability to make sure that we look after the land as good as we can," Zarrah said.
Mangaotea Farm also has two blocks of virgin native forests fenced off which have been around forever. Robin mentioned that forests like this cannot be replaced. They're looking at doing another block down the track to keep the regenerative focus strong.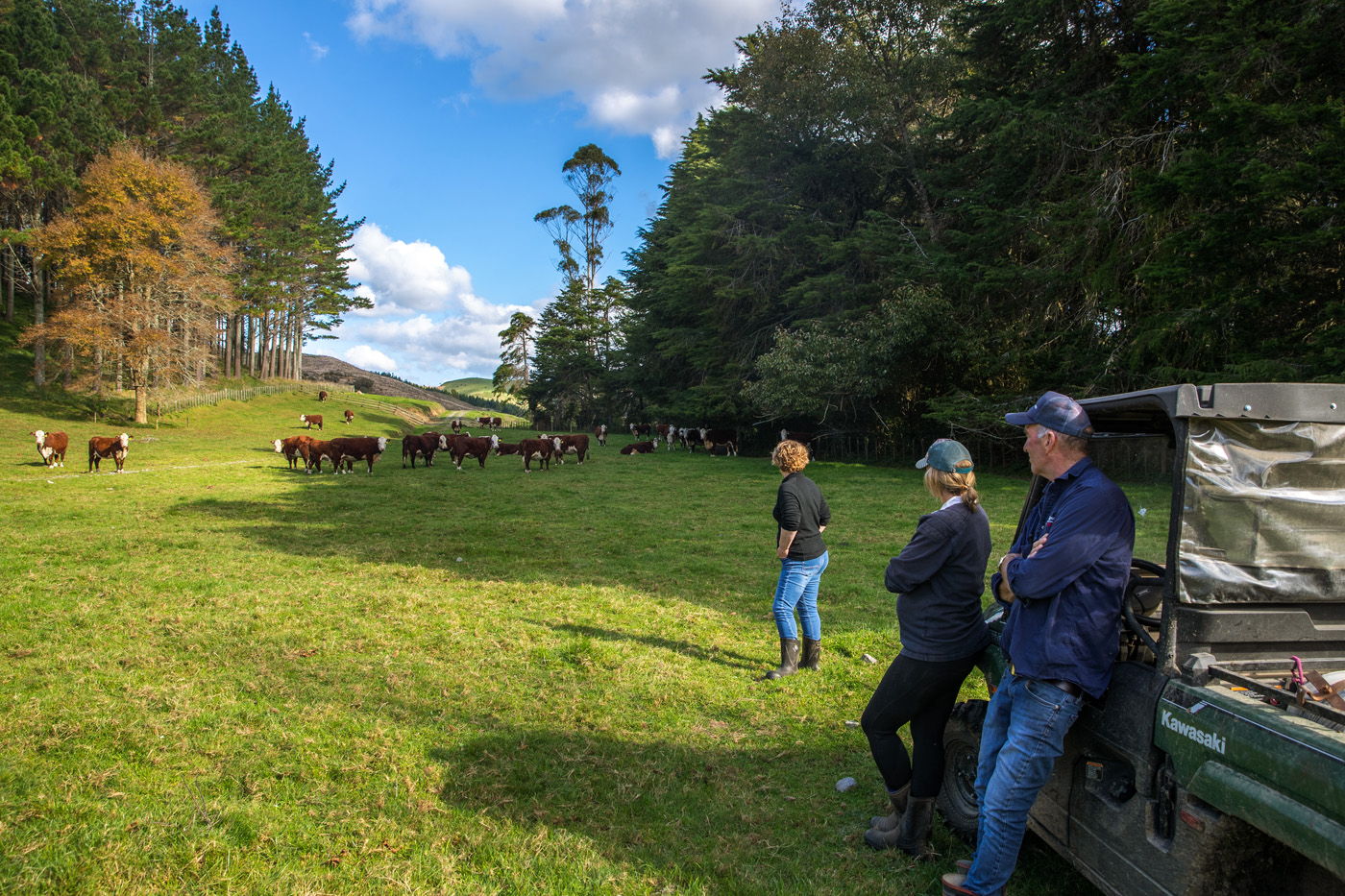 The family reiterated how important it is to be supportive of one another in order to keep a healthy mind and a balanced outlook. "With farming, you can get tunnel vision and things can get you down a little bit as you're dealing with environmental stuff that you have no control over. We are very lucky that the three of us can sort of bounce ideas off each other, we're really lucky in that respect, that we do have three different perspectives," Zarrah said.
Another important factor of farming is knowing when to switch off, and all three of them said that their weekends are for them – no meetings or appointments. Zarrah is heavily involved with her horses and enjoys pottering around at home on her days off. Jacqueline finds relaxation by retreating to her media room and watching a movie and Robin enjoys getting off the farm every now and again for a change of scenery.
"The biggest thing with farming is when you look outside, you see all of the jobs that need to be done. So, it's important to step back from that and just take some time for yourself," Zarrah said.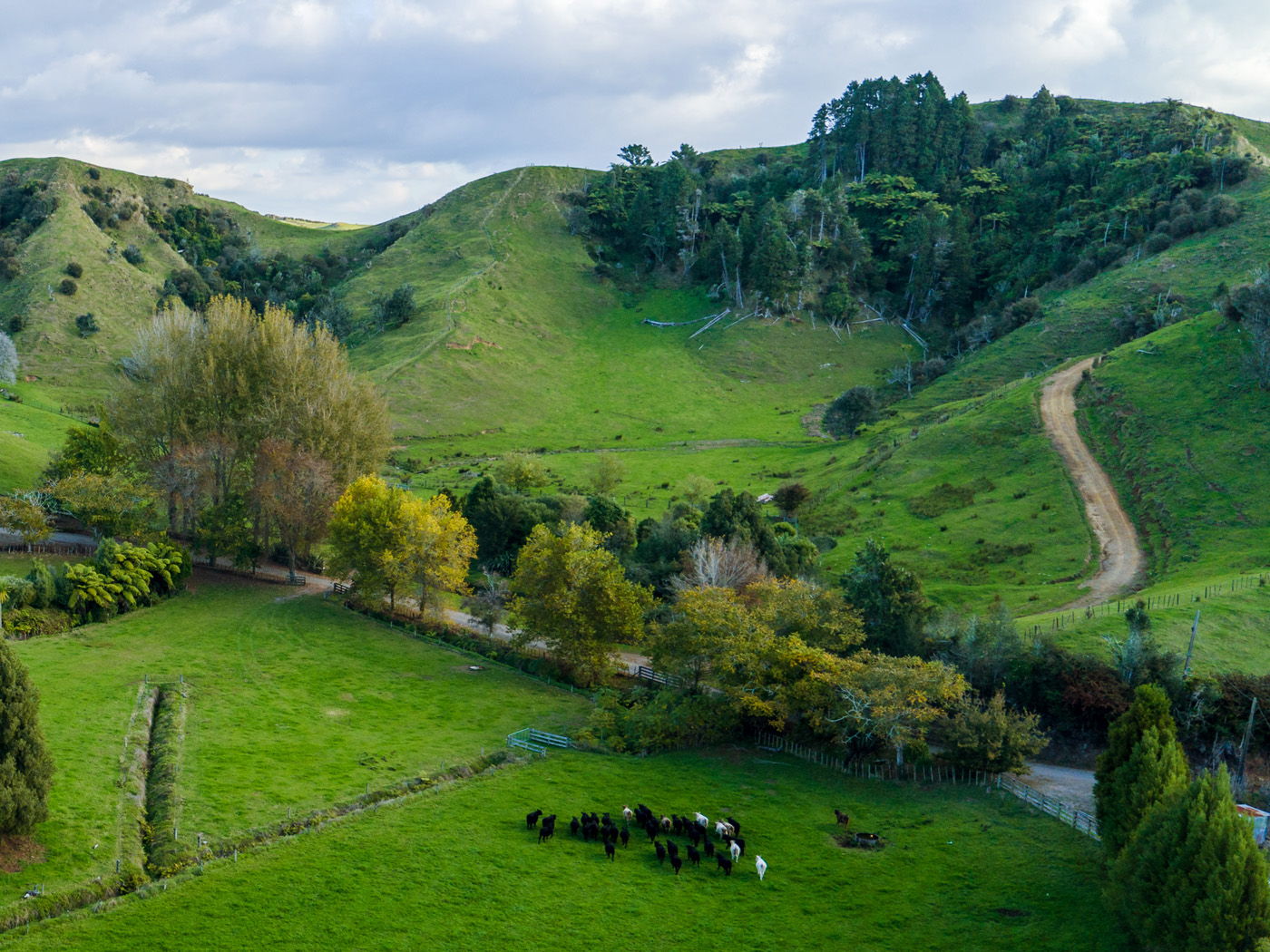 The Blackwell's local Goldpine store is in Stratford where they purchase a lot of their yard timber, posts, nails and staples. Robin enjoys building cattle and sheep yards and they have been getting fencing supplies for their riparian plantings. "Goldpine's product has been very good and I'm very happy with it. They have got a good consistent supply and the store is easy to access and they've got the things you need," Robin said.
The team at Mangaotea Farm really enjoy what they do and it is evident in their practices. Future plans include being "proactive, not reactive" in counteracting their carbon emissions and knowing their numbers by the end of the year. They will continue to care for their animals and provide bull sales at their property.
"You learn all about the cows and their quirks, and they are definitely all individuals. It's hard when they get older and you have to move them on. People don't realise with farmers how much that is a big thing for them. We love what we're doing and the cows are a very important part of what we do here," Zarrah said.
Date posted: 23 May 2022