Goldpine
Tangaroa Walker: Providing Rural Edutainment
---
Tangaroa Walker, the founder of Farm 4 Life, is taking rural education by storm with his new hub and video learning platform that aligns with NZQA-qualified teachings for the dairy industry. The Farm 4 Life Hub has more than 2,000 videos, incorporating quizzes and assessments, giving members an understanding of the ins and outs of dairy farming.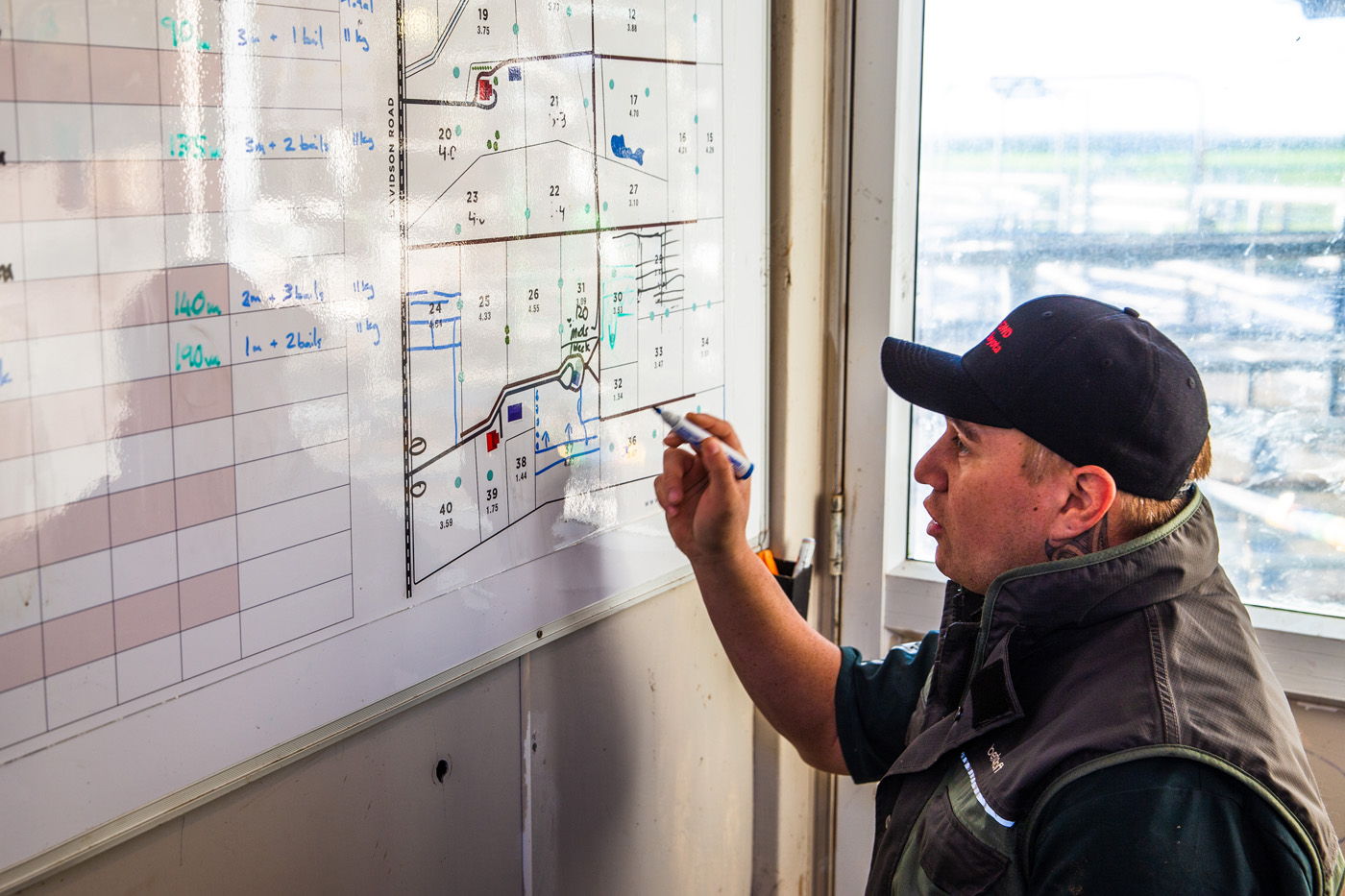 On a cloudy Southland day, we visited Mirakanui Dairy Ltd Partnership where we met with Tangaroa as he explained what it's like being a contract milker on farm. He also spoke about his passion for making a positive impact in the dairy industry through education and using his social media platform, Farm 4 Life, to share what it's like being a dairy farmer in Murihiku (Southland).
Tangaroa was first introduced to farming at just 11 years old after meeting a local farmer whilst setting up a cross country course in his hometown of Tauranga. Not long after, Tangaroa ended up working at the farmer's dairy property, which comprised 180 cows, for the next seven years over the school holidays. At 18, Tangaroa made the move to Southland where he's been happily working ever since.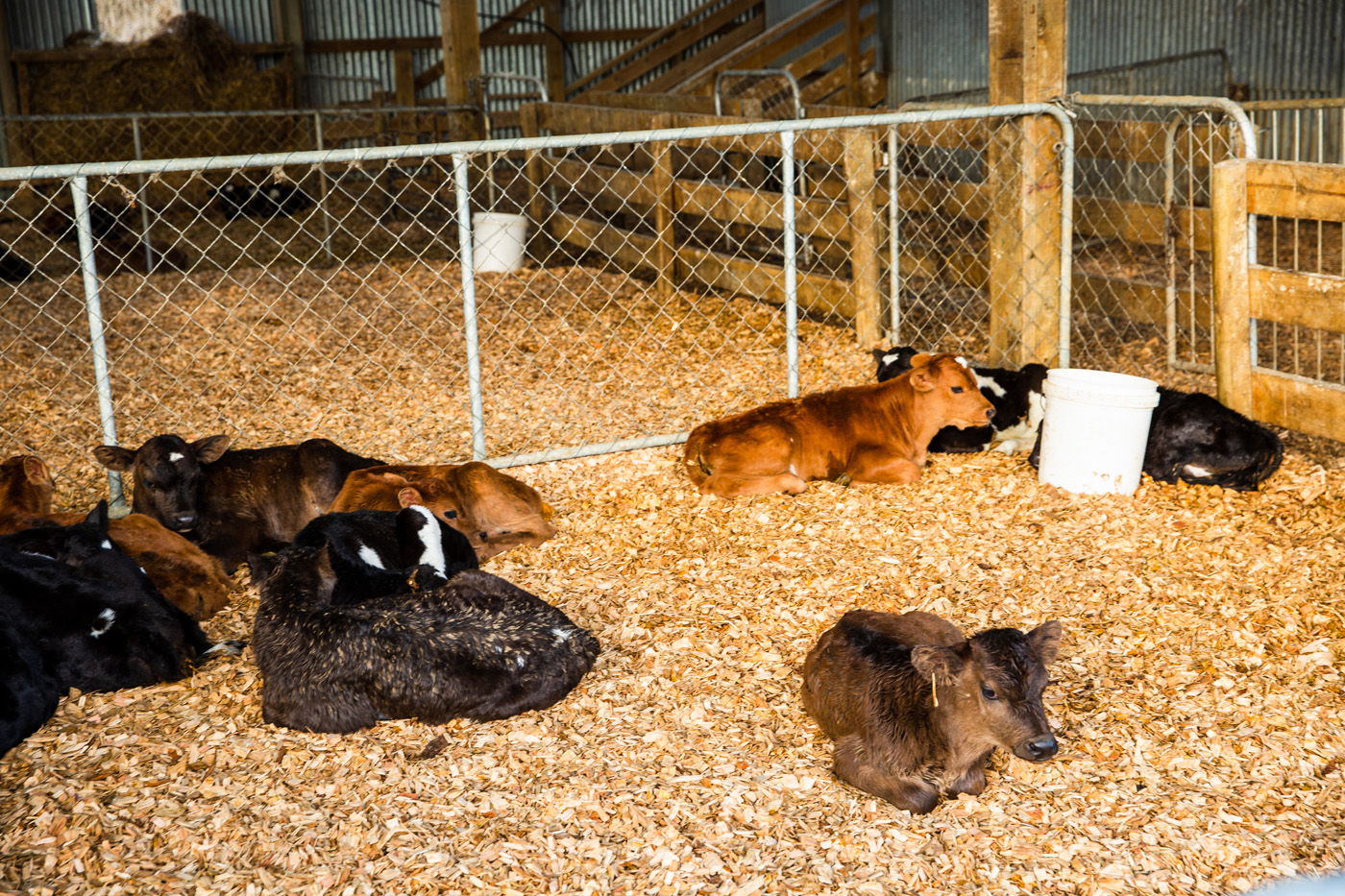 Mirakanui Dairy Ltd Partnership, where Tangaroa has been stationed for six seasons, is situated 20 minutes east of Invercargill. The farm spans 230 hectares and consists of 570 cows – rearing 130 replacement heifers. Tangaroa emphasised their hopes this year to peak milk at around 550 cows and hit 280,000 milk solids with a six-week in-calf rate of 80%. "It's our first year DNAing our calves, so we're enjoying not having to mother up mums and calves," he said.
The team at Mirakanui Dairy Ltd Partnership displays good teamwork, acknowledging the importance of communication to create a highly productive dairy farm. Their farm workers include Detroit who is in management, Robert who is the 2IC/farmhand, Tangaroa who is a contract milker and Sheridan who is in her second year of rearing calves on the farm.
In 2012, Tangaroa won the Ahuwhenua Young Māori Farmer Award and that was also when Farm 4 Life was born. "One of the main reasons I wanted to start a social media platform was to encapsulate the 360 views of a farmer and all of the different responsibilities that we have. In business, a lot of people look over the fence and think that we just milk cows or put the cows in paddocks, feed them grass and they go and produce milk.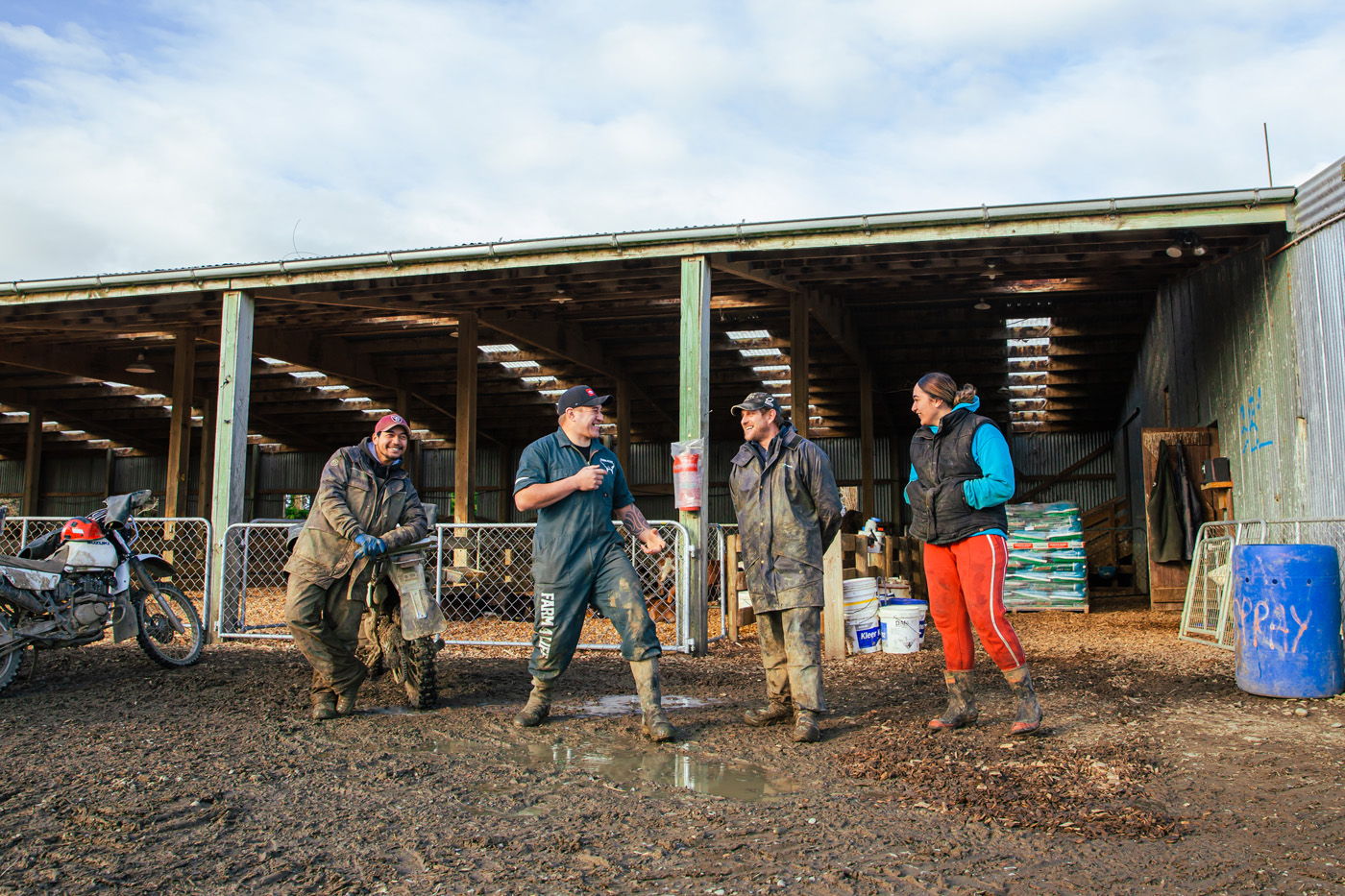 There are so many more layers to a farmer that people don't know and it's because we never expose our businesses and we've never had to sell our product. I've been passionate about telling the story of farmers and have recently written a book with Penguin called "Farm for Life: Mahi, Mana and Life on the Land " which is about what it's like to be a farmer, and hopefully, we can inspire our rangatahi (younger generation) to jump into a farming career," he said.
Three years ago, Tangaroa had an even bigger purpose for Farm 4 Life which involved industry expert education. With the help of Back9 Creative Studio, they started developing an app 18 months ago to become a leading online education tool for the dairy industry. Tangaroa called the learning hub "edutainment" because not only is it educational, but it's also enjoyable. Whether you're in primary, high school, university or even working on a farm, these videos are suited to any level. Today, Farm 4 Life's video learning platform has already had over 87 million video views and around 260,000 social media followers.
"There was a point in my farming career where I realised that there was a huge opportunity to deliver education using technology at scale. Even today, we're still delivering information one on one or in paper form where a lot of us live very rurally and trying to get into a course or university means that we have to stop doing the jobs on farms. With the labour shortage of 4,000 people throughout New Zealand, that means one in every three dairy farms is short a labour unit. We just can't allow people to go away and leave the farm because the workload is so heavy," Tangaroa said.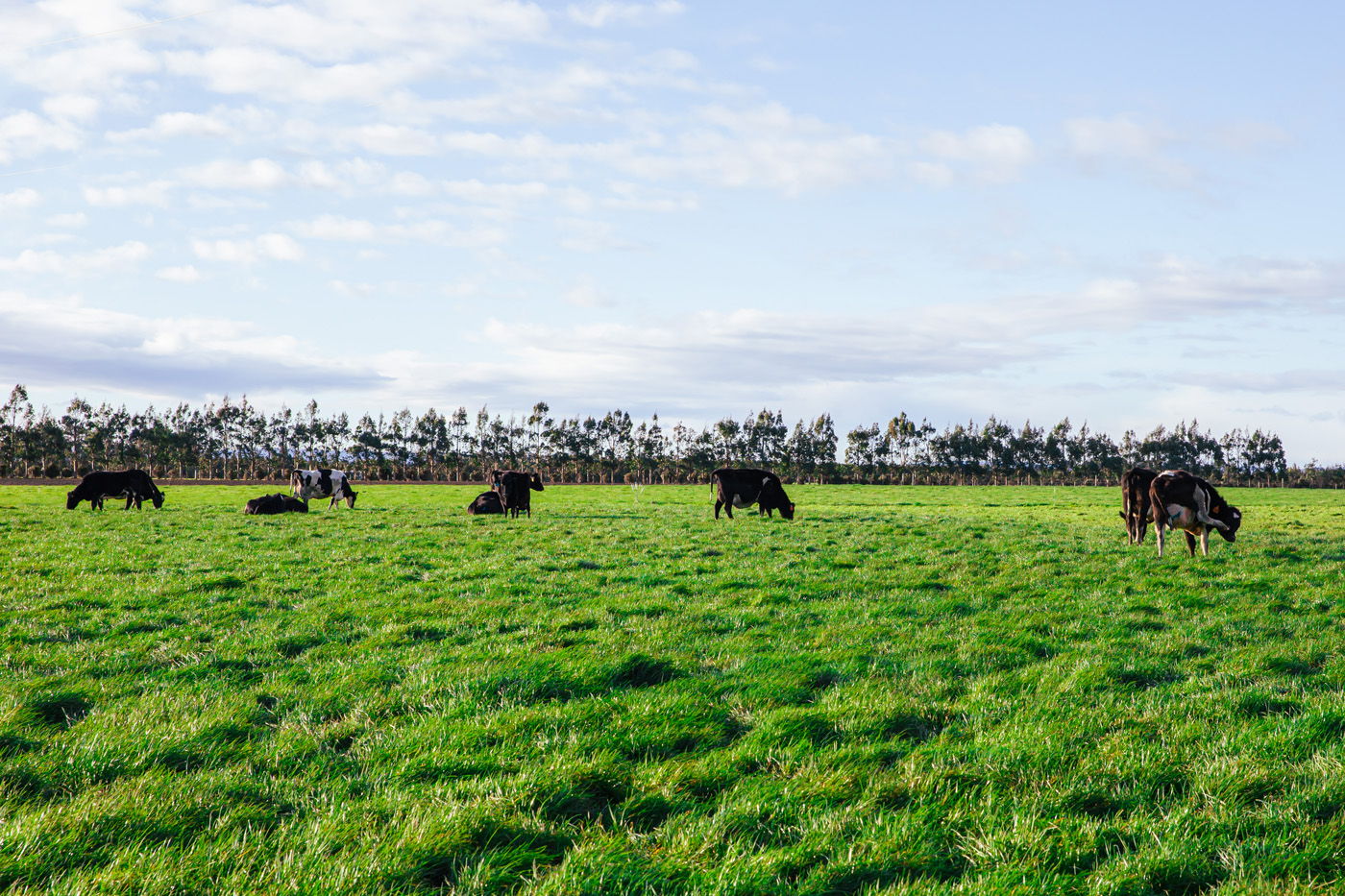 Tangaroa is a huge advocate of the farming community and boasts about the endless opportunities in dairy farming. He mentioned that there is a massive calling for Aotearoa to get unemployed members of the community into homes that are currently empty on farms and provide them with work so they can gain farming experience and create a wholesome lifestyle.
Tangaroa has a strong desire to see this come to fruition as there is a constant shortage of staff on farm, and a huge amount of people without work.
"The advice that I'd give to somebody starting a career in farming would be to go in with your eyes wide open – there are a lot of opportunities. Explore all avenues and get as many mentors as you can, someone willing to give you advice and to ask the dumb questions, because that's how we learn. Everybody in farming wants to share because we're not in competition with each other," Tangaroa said.
"If you were to think about a clothing store that's right next to another clothing store, they wouldn't tell each other their life hacks or how they're going in business because they're competitors. Whereas, a farmer here versus a farmer next door is going to tell you an easier way of doing something because it doesn't matter, we all get paid the same for our milk production so it makes the knowledge easily spread," he added.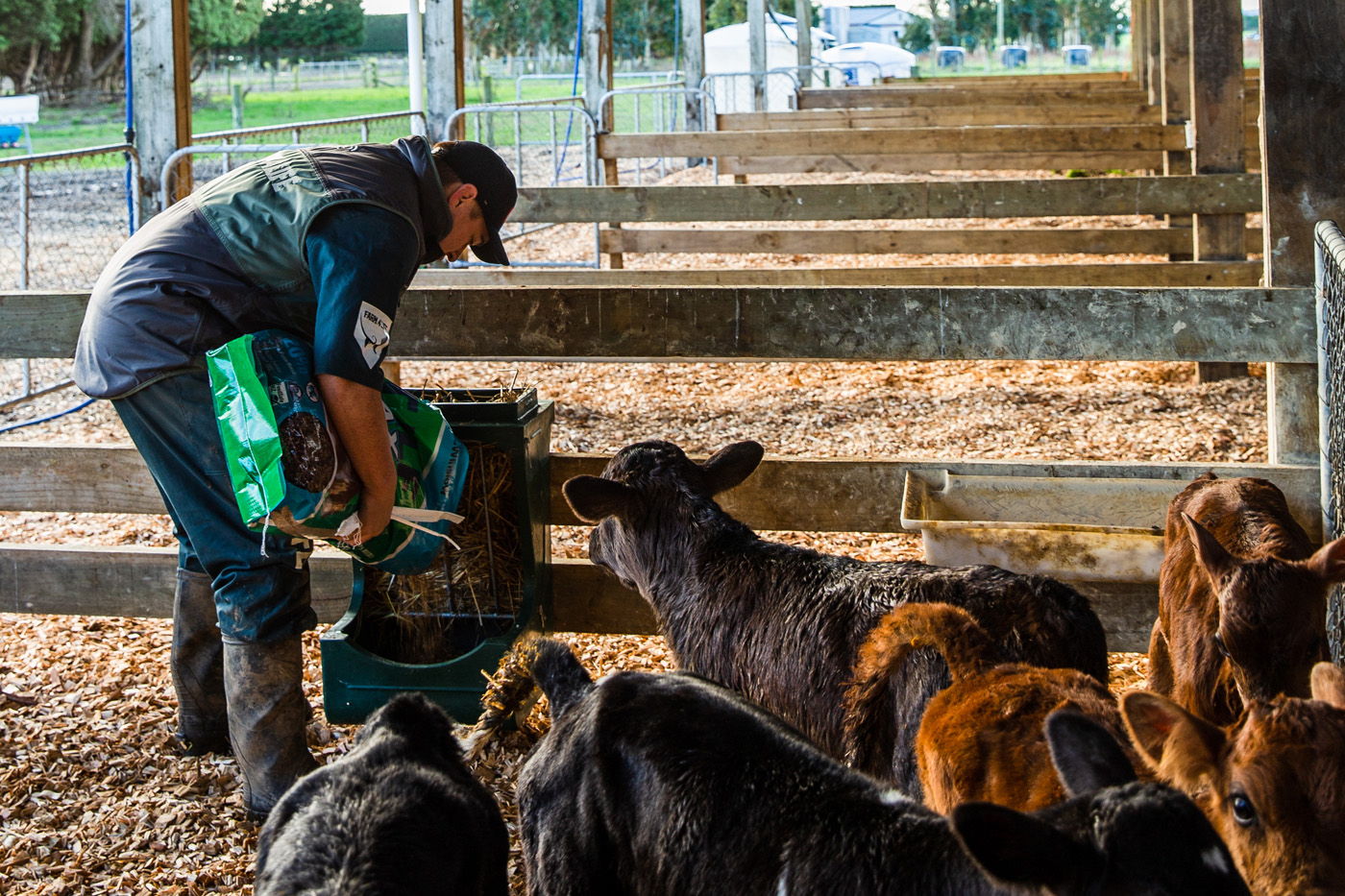 Rural mental health is another topic that Tangaroa is invested in as a lot of farmers are known to suppress their emotions. Many farmers find it hard to take breaks away from the farm due to heavy workloads, and some may use the farm as a means of not dealing with how they're truly feeling.
Tangaroa expressed that this often can lead to offloading and taking your stressors out on your family. There is a simple exercise that Tangaroa uses through his Farm 4 Life platform called "High, Low and Hero" where you name a highlight, lowlight and hero of the day. This is a great tool to give gratitude and be conscious of your emotions.
Whenever Tangaroa is having a stressful day on farm, coming home to his two sons puts everything into perspective. Before having children, fitness used to be his main outlet as well as having quality friends to lean on. He also enjoys spending time fishing/diving and loves the feeling of being able to give kai (food) to loved ones. "It's the best feeling of gratitude and giving; it puts a smile on their face and fills their puku (belly) too," he said.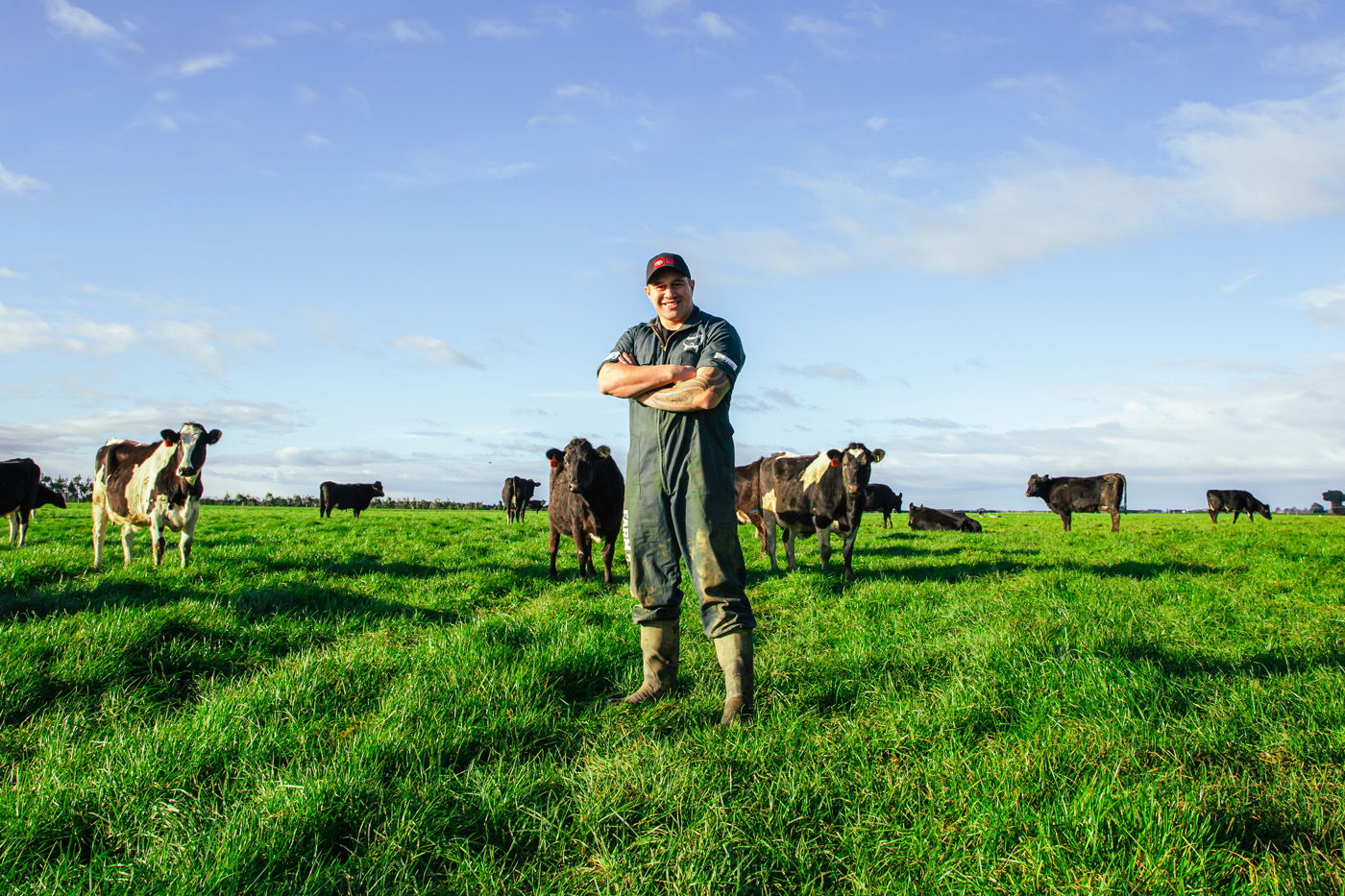 Tangaroa has been dealing with Goldpine ever since he can remember; it also helps that the Invercargill store is just an eight-minute drive up the road. "They're a good bunch to deal with, they've always got plenty of character and charisma. We're going to grab four more gates to split a couple of our sheds up so we can fit a few more calves in."
They have just recently revamped their calf shed and are doing extra bits and pieces around the farm to ensure the safety of their animals and their workers and to keep everything looking tidy. This includes fencing off waterways and areas to input riparian plantings, along with hazardous areas around effluent ponds to create a safe environment for Tangaroa's kids.
Tangaroa spends his time between the farm, being involved in his gym, managing Farm 4 Life's social media platform and production and editing of his education hub. "Whatever you do is going to get boring, you can't stick to one thing. I have to be involved with many things. I lean on fishing to get out of my stresses on farm. But that's my getaway, it's my hobby. I know fishermen need days off as well, so it's a hobby for me, but it's work for them. I'm definitely going to be a farmer forever which is why I named our brand Farm 4 Life because once you're a farmer, you're always a farmer," Tangaroa concluded.
Date posted: 1 September 2022