Goldpine
Sean Riley: An Independent Hop Operation
Freestyle Hops
---

Located in the Moutere Valley, which is best known for its food, wine and craft beer, you will find the property of Freestyle Hops. Managed by Sean Riley and owned by FS Investments, this successful establishment is going from strength to strength being a one-stop-shop for all of your hop and pelleting needs.
It's been a great adventure for Sean Riley who gained experience in different sorts of crops before finding his way back to hops. When he was 14 years old, his family migrated to Australia, but when Sean turned 18, he came back to New Zealand and ended up working with hops in Tapawera. He started working for Dave Oldham until he reached the age of 21 when he joined the New Zealand Police force for a 12-year stint. His real passion was in horticulture, so he decided to leave the force and make his way back to the fields.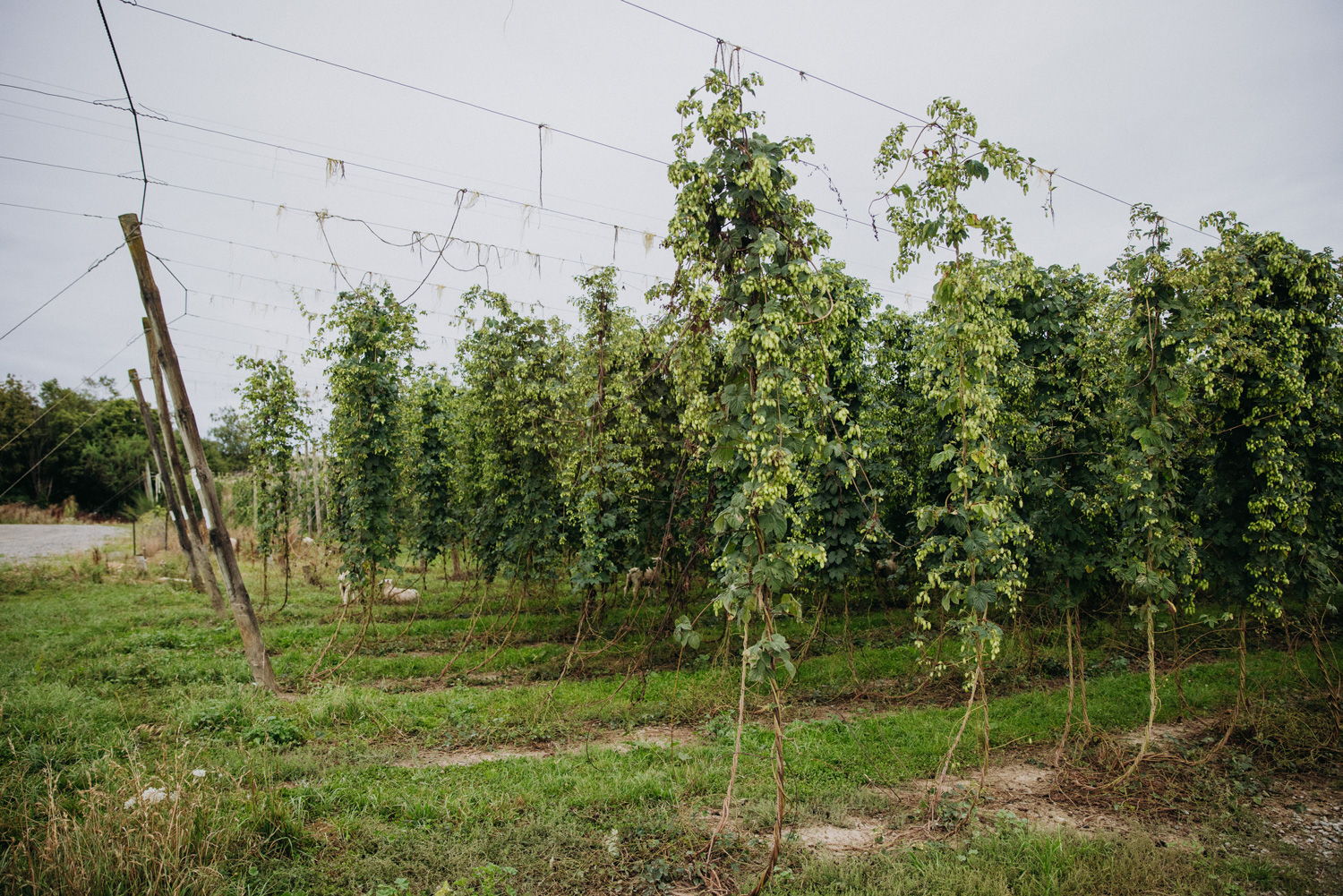 Sean's first project was looking after a Marlborough property owned by an Australian couple that was placed on the market to be sold. His job was to sell all of the ostrich farm's assets on behalf of the couple, although he said he ate more ostriches than were sold. Sean started studying a Bachelor of Commerce in Business Management but didn't end up finishing as he got offered an opportunity at Hinetai Hops where he worked for Wai-West Horticulture for 12 years.
Sean and his wife were looking for a "sea change", so they migrated back to Australia for six years where he got more experience working with intense and larger scale crops. He spent five of those years on a mandarin property and also worked with mangoes and strawberries.
Dave Dunbar and Mike Stone, now business partners at Freestyle Hops, wanted to invest in the New Zealand hop industry and it just so happened that the hop farm – where they still reside today – was on the market at the time. Originally named Sunrise Hops, the property was owned by Bruce Eggers who spent his life growing hops after taking over the family heirloom from his father. It was then bought out by American-owned FS Investments, and Dave and Mike met with Sean at a local pub to go over their vision for Freestyle Hops. They asked Sean to return home from Australia and grow hops for them; he accepted their proposal and is now in his sixth season at the Moutere-based hop farm. Dave and Mike's initial concept for Freestyle Hops was to sell their harvest to Mike's friends who owned breweries in the United States, but their business progressed beyond their original plans and they now supply hops to New Zealand, Australia, Asia, Europe and the United Kingdom.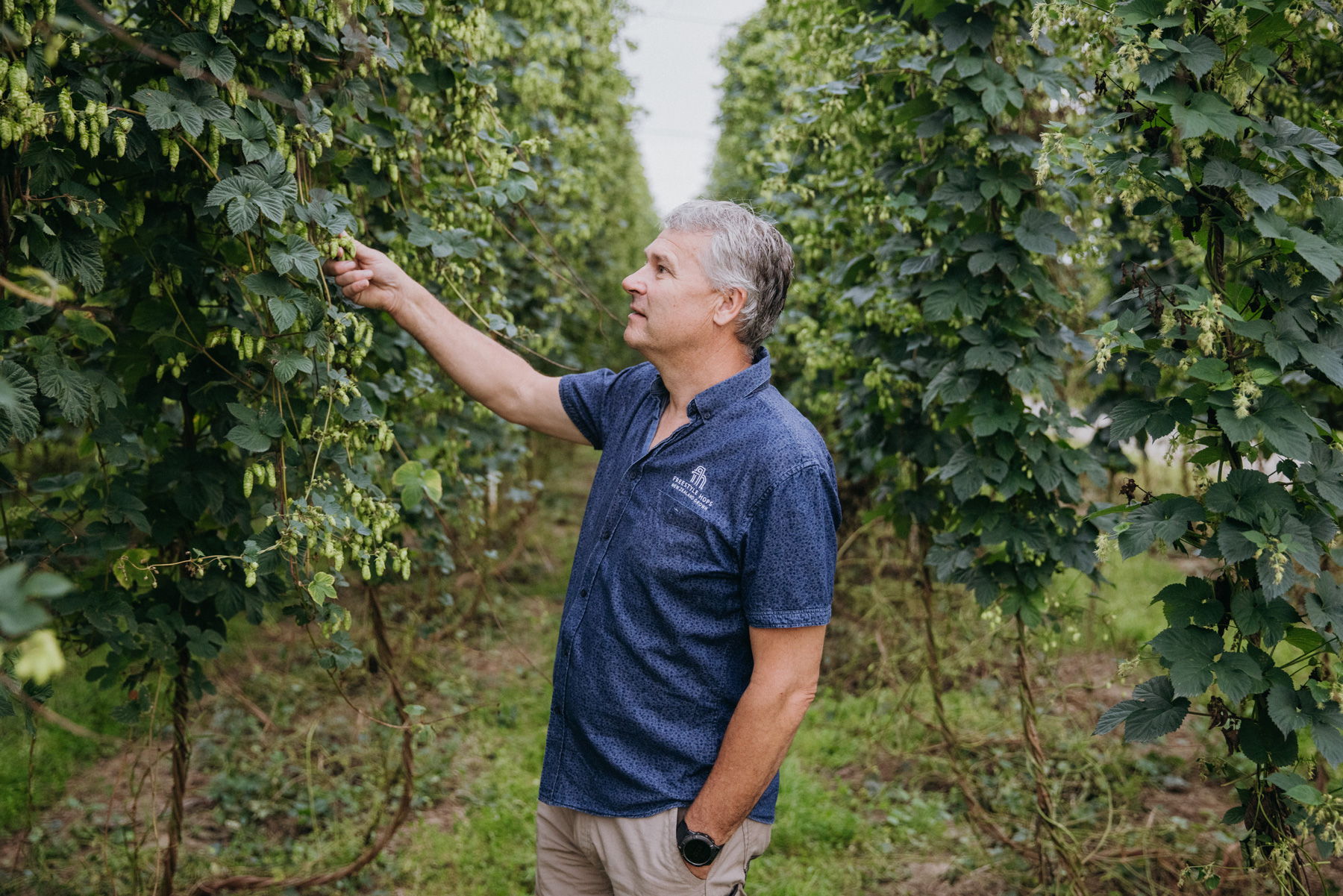 Freestyle Hops is not part of the NZ Hops Ltd co-operative. They wanted to be self-sufficient and stand as a separate entity. This meant that they had to create their own markets and invest money into a milling facility, logistics chains and upgrading their machines for harvesting hops on their 120-hectare property.
They also have investments in another hop farm named Mount Ella, located in Murchison. Dave is working alongside Graham and Richard Wong of Wellington-based company, Southern Investments, to govern the property and create sales. Mount Ella is now in its first year of development and the first hop farm located in Murchison.
Sean manages nine full-time staff and gets in Recognised Seasonal Employer (RSE) Scheme boys in the busier months. "We have a catch up usually every Monday morning to set the week out. At this time of year, we're focusing on getting everything ready for harvest, getting the machinery squared away and making sure that we get the last of our fertilisers out. We're also checking that our mill and cold stores are all up to scratch and ready to go. Every month is different in hops, you've always got something to do – even in the winter months," Sean said.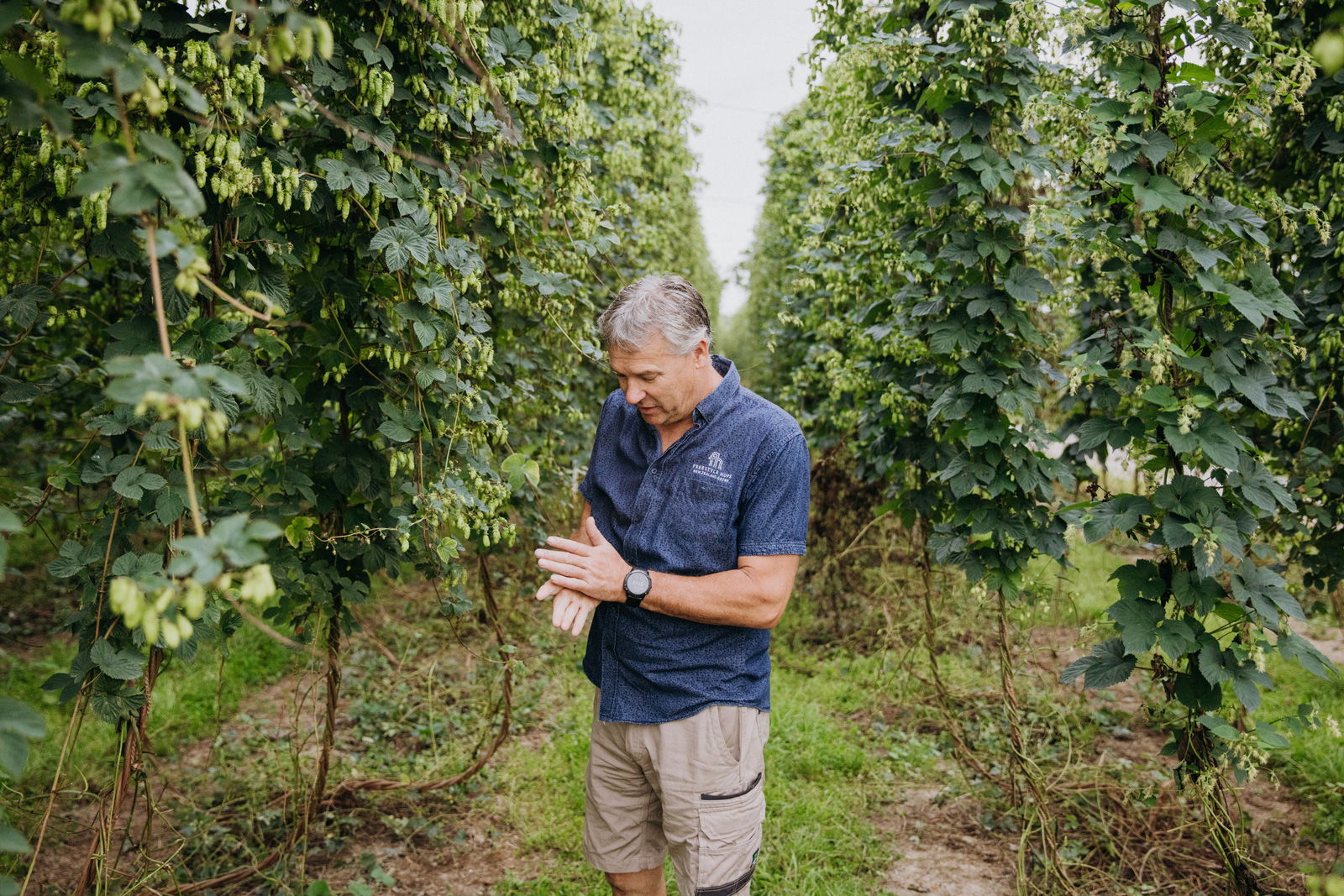 Hops are a unique crop and that's what keeps Sean doing what he does. "We grow very different hops here. We do grow some American varieties but they grow so differently. The aromas, the oils and the unique conditions that New Zealand offers just gives you a different hop compared to the rest of the world.
"We've got some magnificent growers here in New Zealand, and the other thing with the hop industry here is you don't need to use chemicals in our hops. We all use predatory mites to control any two spot disease. We only use a clean-up in the winter months and nothing else – no fungicides or anything go on our hops in New Zealand whereas the rest of the world has that challenge. They may end up fighting the powdery mildew and a lot of insect pressure. We're very unique, even Australia has those issues but we just don't have it," Sean said.
Sean mentioned that other places in New Zealand are just as good for growing hops. They have been working closely with a hop farm in Garston, in the deep south, and a gentleman way up the east coast of the South Island in Seddon. "We're a unique country for hops and there wouldn't be too many growers in New Zealand that don't hit the mark every year. They're all good growers."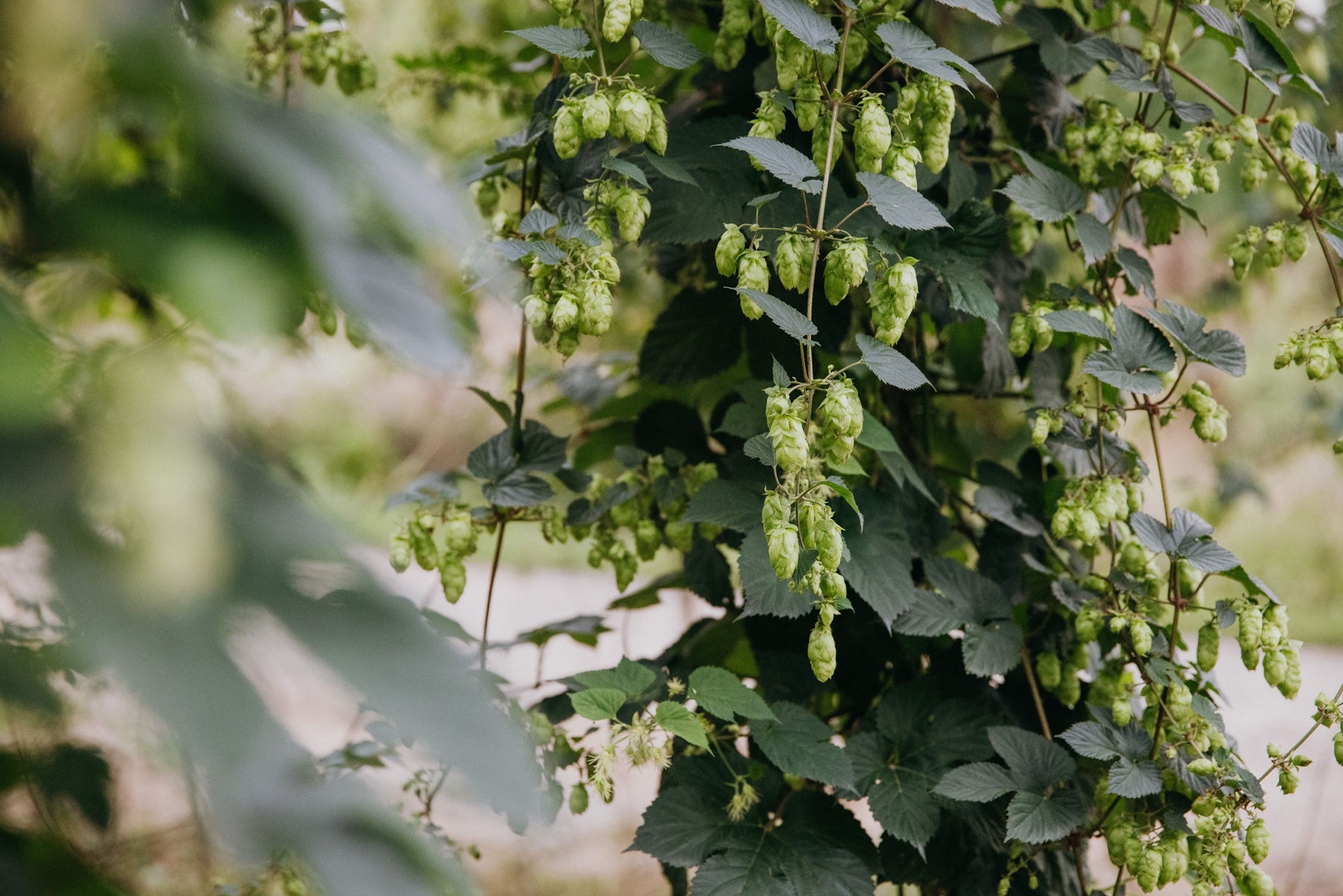 Freestyle Hops were the first hop farm in New Zealand to become an independent to NZ Hops Ltd. They communicate with the brewers directly and don't deal with any brokers. This helps to create and maintain great relationships with their customers. "We take the good feedback and the bad feedback and improve on both. We involve them in our harvest as much as we possibly can. Before COVID-19, there'd be magnitudes of people from all over the globe coming to our farm for harvest to be involved, to have a look and select their hops. We give them a selection process and they get to choose what hops they want out of what garden.
"It's a lot of logistics and management behind the scenes but the team work away at that to get it right and keep our customers happy," Sean said.
Harvesting usually takes five weeks out of the year and it's a busy time. Sean loves the fact that he doesn't have to work on Christmas Day. If Sean isn't working, he is training for his private flight licence and is big into fishing and hanging with his grandchildren who live with his daughter in Christchurch. He also has two sons who both live locally; his eldest works for PGG Wrightson and his youngest is a fisherman.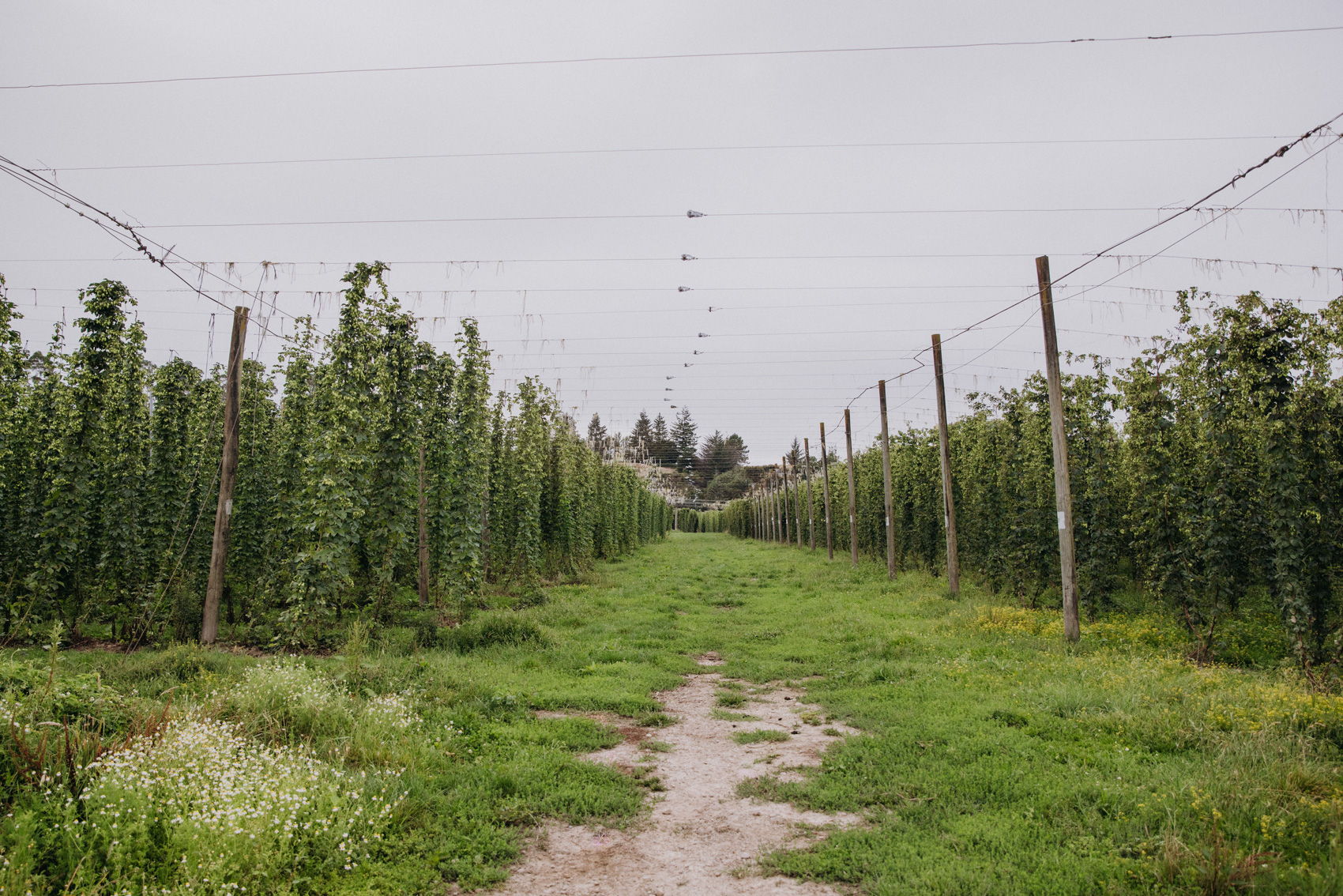 Goldpine Richmond is Sean's local store where they get a lot of poles and day-to-day materials for fences, including posts and wire. "Goldpine's always busy, which is a good thing. You go in there and the guys are always cheerful and the girls are great. They know their product well. They certainly know how to sell things," Sean said.
The products that they use are Goldpine's 2.1m or 1.8m fencing posts, or as Sean likes to call them, "anchors". They also use 5.6m poles, which are seen throughout their hop gardens. "We've never had to fault them. When we are rattling poles down, we use a big rattler to knock them and you get the odd one that will splinter and fly to bits. We just put them in a pile and they load them back on a truck and take them away, reimbursing us for them. There are never any questions asked, they back their quality," Sean said.
Freestyle Hops receives beer regularly from customer brewing companies Garage Project, Parrot Dog and Altitude, who are always testing out new ideas and flavours. "Some amazing beers are coming out of the craft industry in New Zealand, not just in New Zealand but around the world. It's great to see the craft industry in New Zealand growing and these brewers really taking heat and getting into it.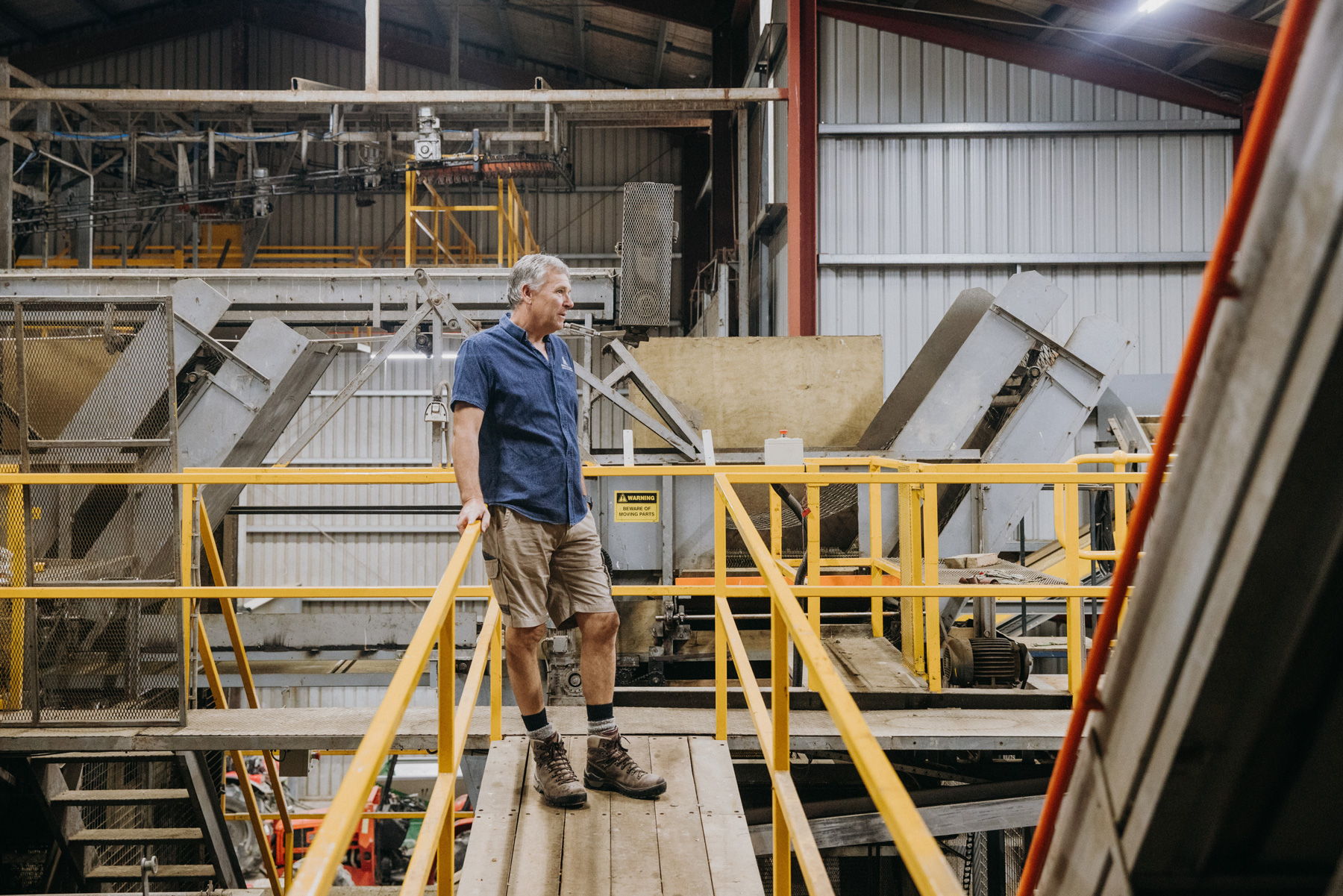 "It's a really interesting crop; there are different challenges and I think as a grower you've got to strive to get better and better every year. You always try to do better than what your neighbours are doing. The industry, although it is a little bit divided, still keep in touch and we all still communicate which is quite unique in New Zealand," Sean said.
New Zealand brewers tend to source locally and internationally, as countries overseas produce different styles and flavours of hops. "Germany is possibly the biggest rival. They can grow some very good hops over there, mainly Alpha. They're not really big into aroma hops. This is a bit of a bonus for New Zealand, as the craft industry, although taking Alpha, mainly drill in on the aroma hops," Sean said.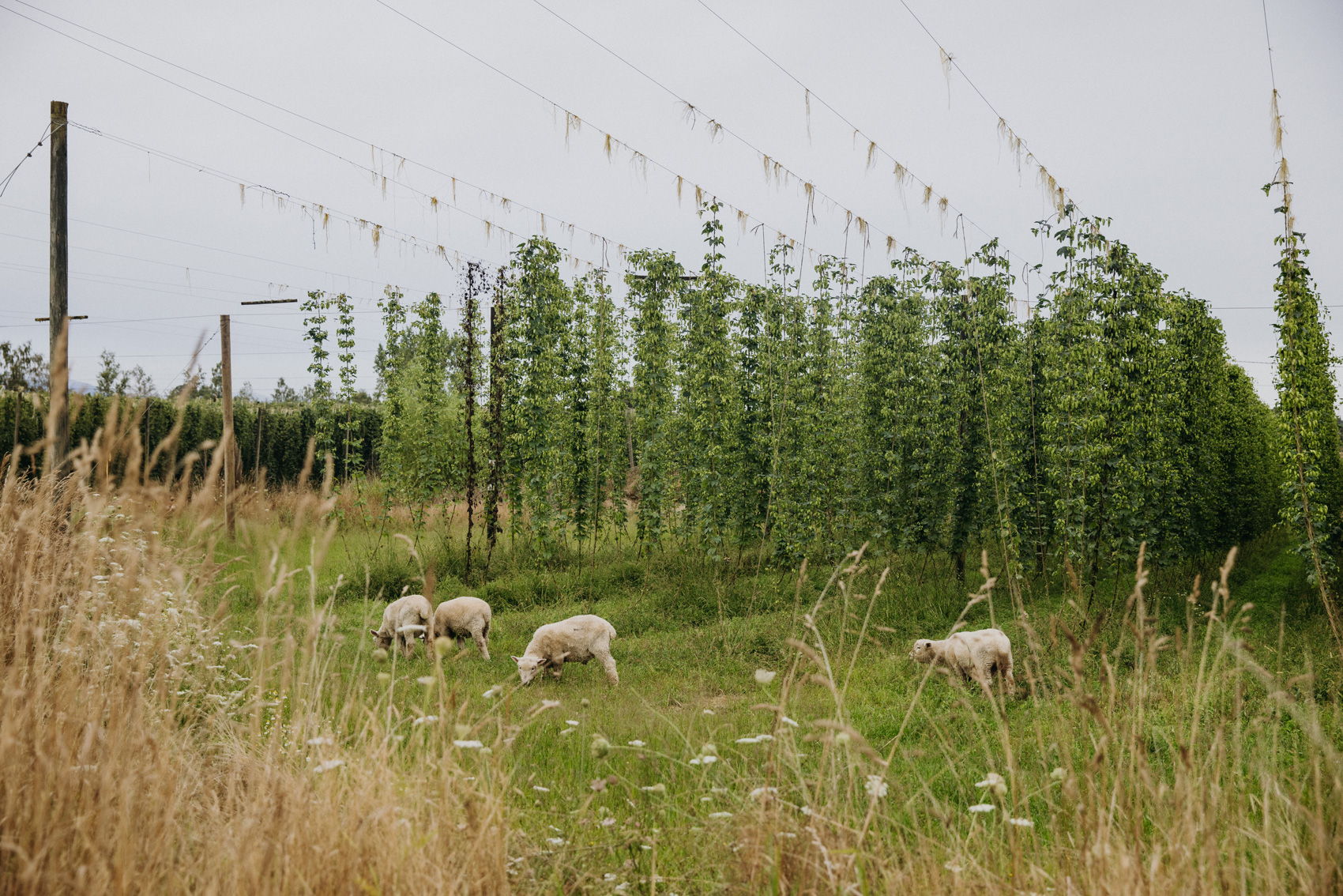 The advice that Sean gave for those who are wanting to get into the hop industry is to make sure you can sell your hops before you start, because unsold crops are not going to get the money back. It's not an easy process to grow hops and the setup is very expensive. Having an expert grower who knows exactly what they're doing is a must. If you can do all of that, it's quite a rewarding industry to be part of.
Further plans for Freestyle Hops include focusing on what they are best at: growing, harvesting, pelleting and packaging their hops for market, along with dealing directly with their customers. They will continue to work on the Mount Ella farm to see it reach its full potential. We're looking forward to keeping up-to-date and seeing what's in store for Freestyle Hops and Mount Ella in the coming months.
Date posted: 23 February 2022