Goldpine
Ross Beaton and Sally Gallagher: Making "Ugly Fruit" a Beautiful Product
The Apple Press
---

In the region known as the 'fruit bowl of New Zealand', Hawke's Bay is home to The Apple Press: an award-winning and sustainably sourced apple juice company. This small but mighty business was founded in 2013 by Ross Beaton and Sally Gallagher who had a passion for "all-natural, quality, varietal-led apple juice". Using some of the best technology, their juice production facility, based in Whakatu, creates a world beating apple juice.
Ross Beaton started growing apples nearly 40 years ago and was able to manage a successful apple production business by exporting to 45 countries around the world.
Ross was conscious of the amount of waste there was within the market. He noticed that the apples which were acceptable for export were the ones that looked pretty. Around 10,000 tonnes of "ugly fruit" went to waste. "While still highly nutritious, the apples had minor blemishes and, just like the ugly duckling, were not aesthetically pleasing," Ross said.
Realising the fruit that didn't qualify was A-grade in taste and texture, Ross had a desire to do something about it. He reached out to food innovation specialist, Sally Gallagher, who worked with Ross on ways they could utilise the unwanted fruit. There were a couple of initial ideas that the pair thought of, including pet food or baby food. But the solution that they landed on was to make the "ugly fruit" into a world-class juice.
"We make varietal-based apple juice, much like you would a fine wine. Each variety has its own personality and taste that vary in acidity and sweetness, appealing to different people's preferences. We said wine is produced from single grape varieties, and the question was why couldn't we do that for apples," Ross said.
After five years of crafting perfection, the first products by The Apple Press landed on supermarket shelves in 2018. The cold press apple juice comes in a variety of flavours – some sweet and some tart, but all pack a bit of a bite. The five flavours include JAZZ, Pink Lady, Royal Gala, and Envy. The Apple press released a new limited-edition flavour, Granny Smith, which launched in May this year.
"We've been wanting to release a Granny Smith juice since we founded The Apple Press in 2018. Granny Smith apples are a fan favourite, and we get lots of messages from consumers eager to try. The sharp and tart flavour of Granny Smith really suits the Kiwi palette," Sally says.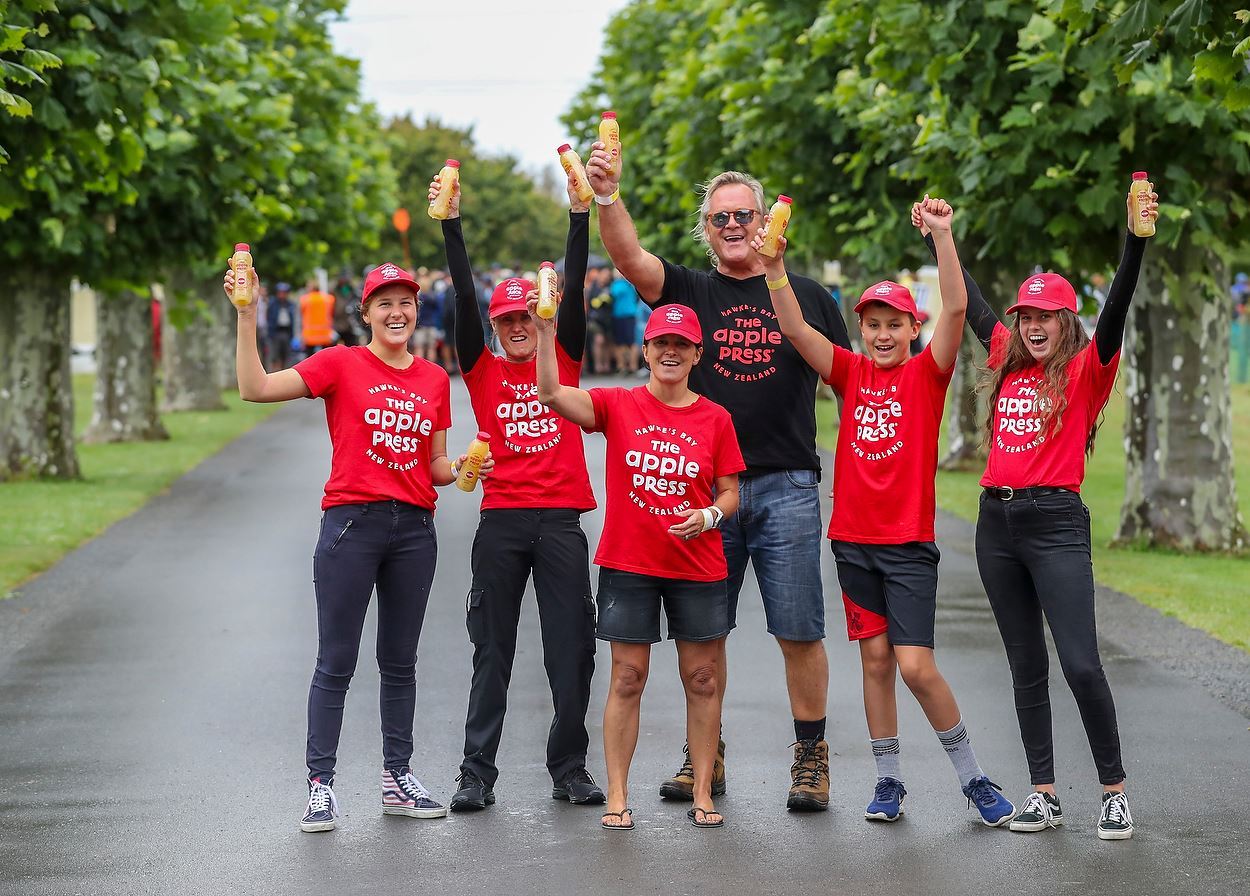 Each flavour is unique and can cater to everyone. The founders mentioned that the misconception of apple juice is that it can be seen as a cheap concentrate or base. However, the variety of apples that they use is a testament to the quality and embodiment of the brand.
With their juices being popular in New World and PAK'nSAVE supermarkets nationwide, The Apple Press has now expanded their range to include other ingredients too. Their Wellness range pairs sustainably sourced apples with other New Zealand fruits, vegetables, and natural ingredients. Some of these ingredients include kiwifruit, lemon, lime, beetroot, ginger, and carrot.
"Right now, Kiwis are probably more aware than ever of looking after themselves and keeping healthy, and we want to help them do that in an easily accessible and affordable way. We take the best apples and ingredients and put them in a bottle. There's no added sugar or preservatives, so when you drink a bottle of The Apple Press you know you are getting natural goodness," Ross said. With an increasing number of individuals becoming more conscious about their health, Ross and Sally believe that their product is not only a great option for the health conscious, but it is also helping to add value to a primary raw material and create a sustainable future for both growers and our environment.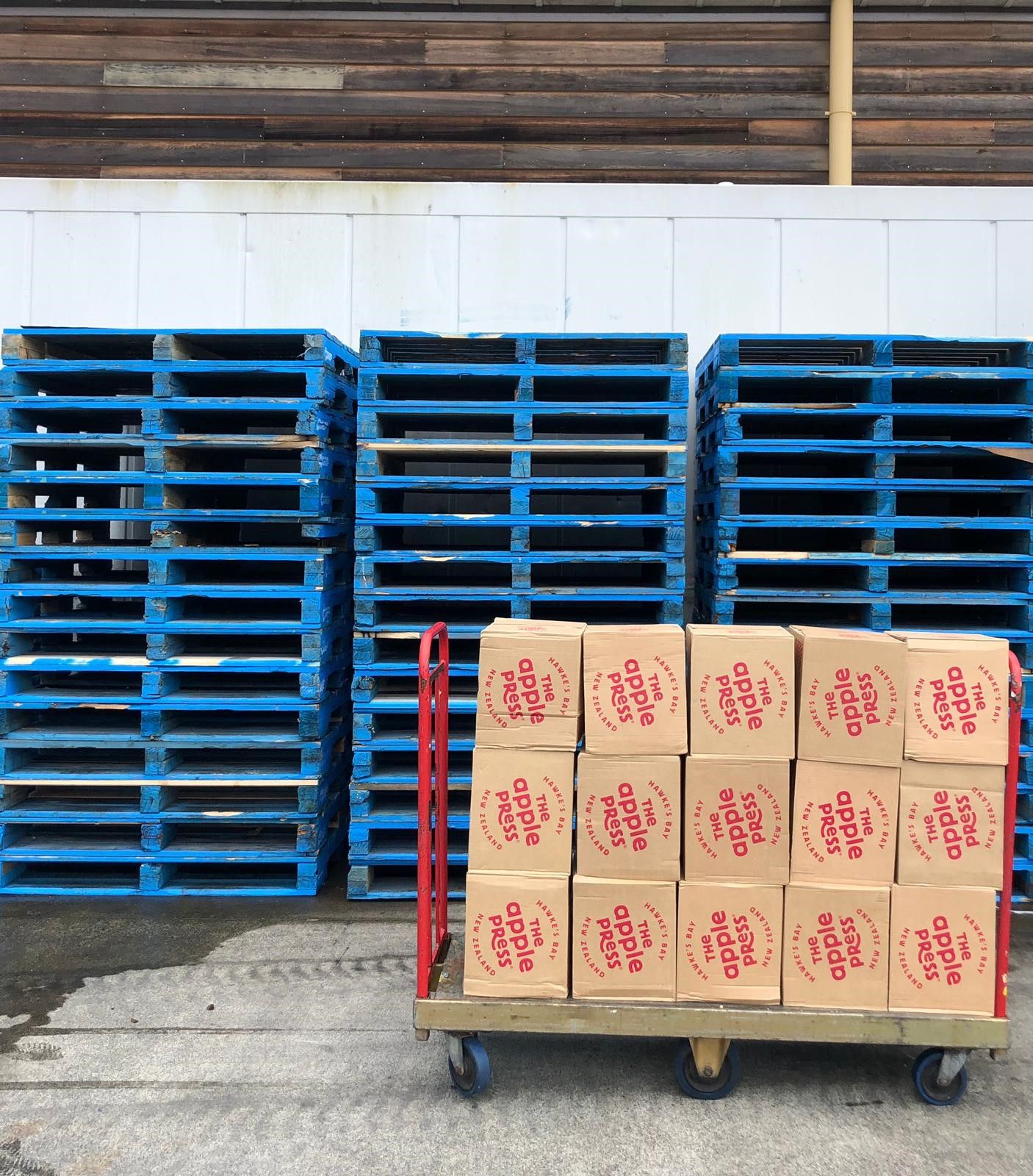 "I have the privilege of doing something that many others can only talk about, adding value to a New Zealand primary raw material and doing it at a scale that has the potential to be significant within the food industry. The icing on the cake is that we're applying it to a waste stream, and, as it happens, food waste is my passion," Sally said.
The balance between work and leisure can be tricky, especially when Ross and Sally are so passionate about their products. If Ross is not busy being a horticulturalist, growing his "park-like" orchard garden, he likes to head away to Taupo with his Labrador, Ted, to unwind with a fishing rod or cold beverage in hand. Sally is what you'd call an active relaxer so you will find her out walking her Border Collie, mountain biking in forest parks or tending to her garden.
Date posted: 6 January 2022