Goldpine
Hawke's Bay Fruitgrowers' Association: Protect, Foster and Promote
---
'

Hawke's Bay is known for being one of the main fruit-growing regions in New Zealand, with 86% of our country's apples and pears grown in Hawke's Bay and Nelson. Due to high levels of sunshine per day in Napier, Hastings and the surrounding areas, this makes it the perfect spot for orchard and vineyard operators.
Hawke's Bay Fruitgrowers' Association (HBFA) is a not-for-profit organisation that was founded in 1899 as a means to help fruitgrowers within the region earn a decent wage and support commercial growth. Their members include small independent growers through to large multinational corporates, representing all fruitgrowers. The Association aims to be a collective voice for its growers, standing on three core pillars: protect, foster and promote – with high levels of camaraderie.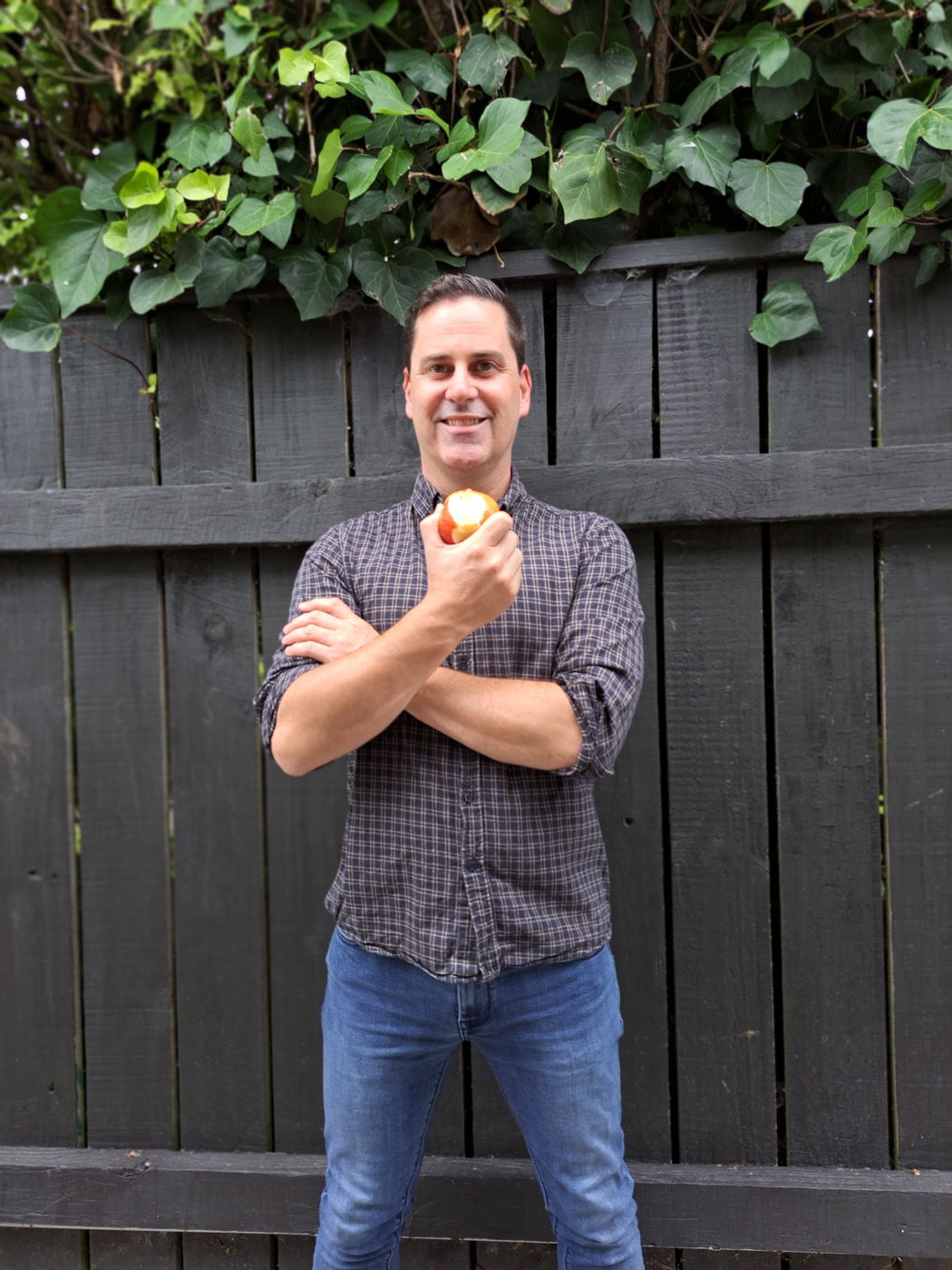 Over the years, the horticultural sector has seen significant changes, namely the deregulation of apples in 2001, which provided a free market to countries overseas. Today, the Hawke's Bay region has over 7,200 hectares planted in pipfruit, kiwifruit and summerfruit. HBFA aims to make the industry a "dynamic, progressive and accessible sector for years to come".
"I think the engagement of our executive committee is what sets us apart from other grower associations. We meet monthly and our committee take their responsibility of representing members seriously. Our president, Brydon Nisbet, does a great job of leading this governance function, he's also a grower himself so has a deep understanding of the industry and the challenges it is facing. We're also fortunate that Brydon is a director of Horticulture New Zealand (HortNZ), so we are well connected to the national framework too," said Dean Smith, the business and grower engagement manager of HBFA since July 2022.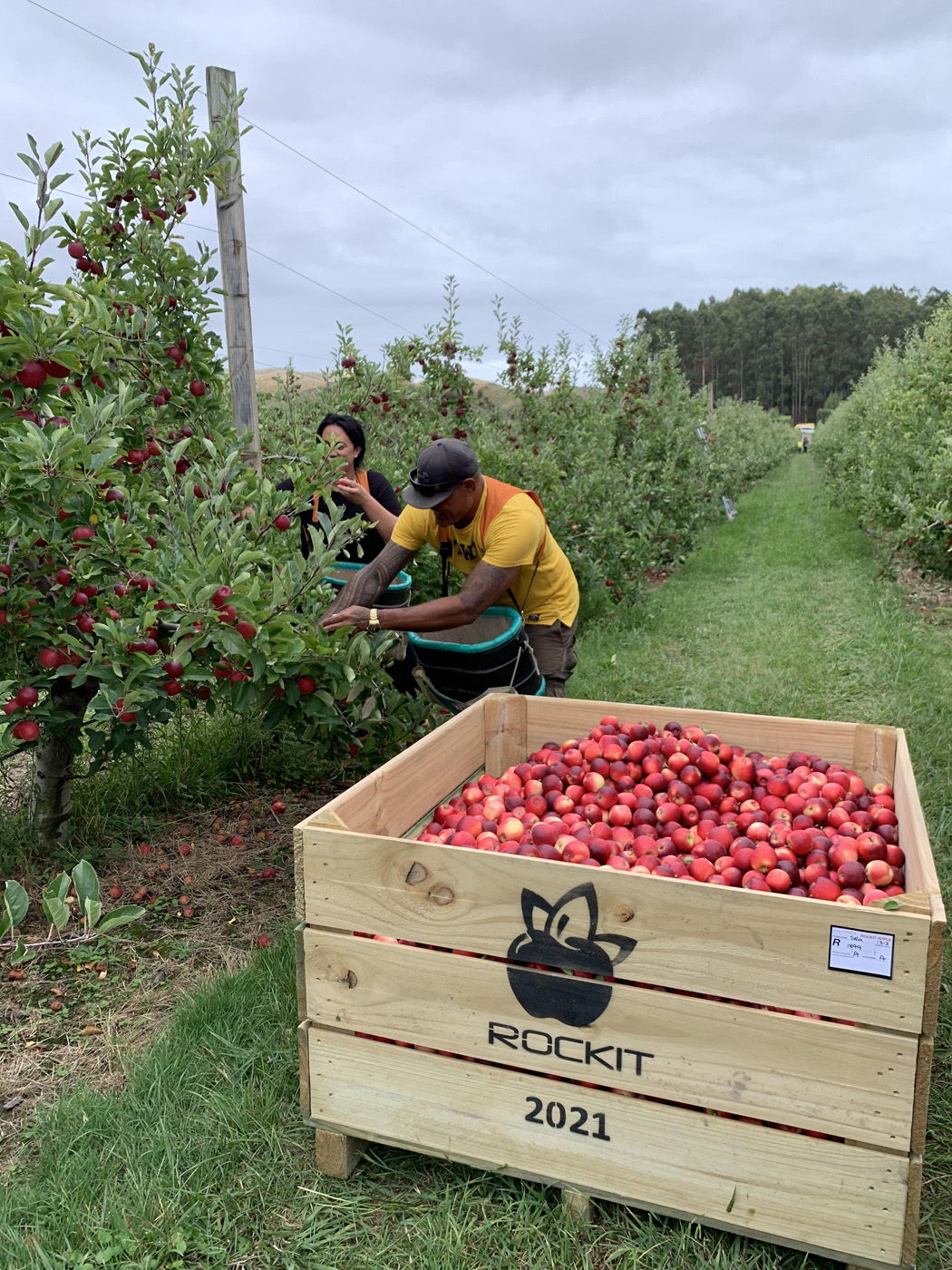 Dean is a proud Hawke's Bay local who has had a rich upbringing in horticulture and viticulture. His father was a third-generation orchardist from Twyford who developed his own vineyards and orchards in Puketapu. Dean spent his younger years immersed in the sector, climbing ladders and riding on tractors on the weekends and in school holidays. He went on to study Commerce and Science at the University of Auckland, then completed a Graduate Diploma in Viticulture and Oenology at Lincoln University.
"Post university, I had a 14-year career in the wine industry, primarily in export market development roles, including three years in Mainland China where I managed procurement, sales and marketing for a Chinese-owned wine company. Since returning to New Zealand, I've held senior roles in other industries, including four years at Hawke's Bay Airport where I was the commercial manager.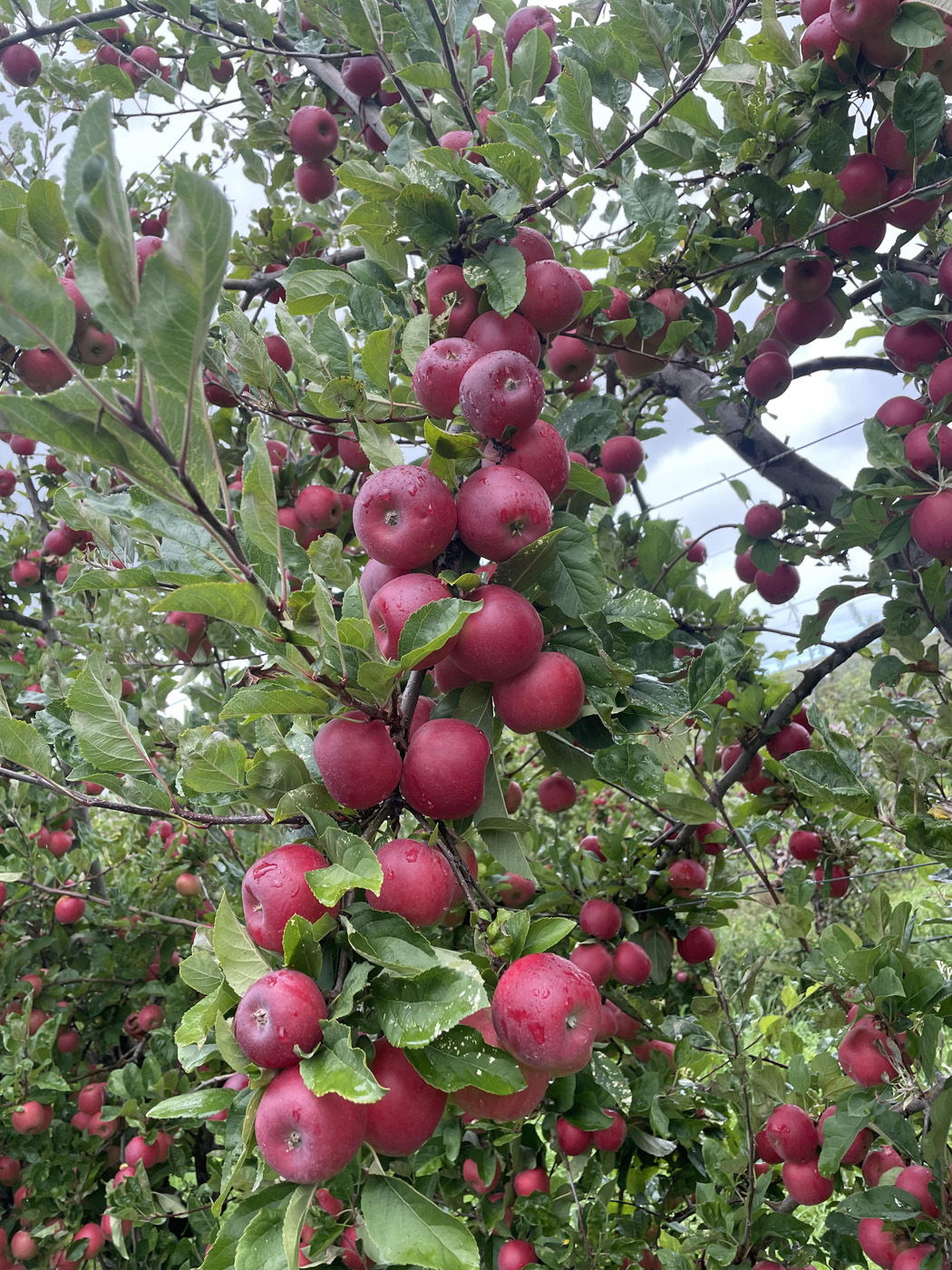 After leaving the airport, I was the inaugural general manager for an Agri-tech start-up named Wool Life – this turned out to be a baptism of fire. I was involved for 18 months before the company ultimately failed; a challenging period but I learnt a lot. In early 2021, I commenced a Masters in Sustainable Business, which I'm currently completing alongside my work with HBFA," Dean noted.
With his diverse range of experience, Dean is certainly utilising his skills in his role with HBFA. He was happy to share their exciting launch of The Industry Resilience Project, which aims to address well-being issues, particularly for small to medium-sized growers, within the horticultural industry. There are a couple of elements that have been implemented, including Pick the Bay and Mates4Life. Pick the Bay was an event which featured 23 exhibitors to showcase the vast opportunities that the horticultural industry has to offer.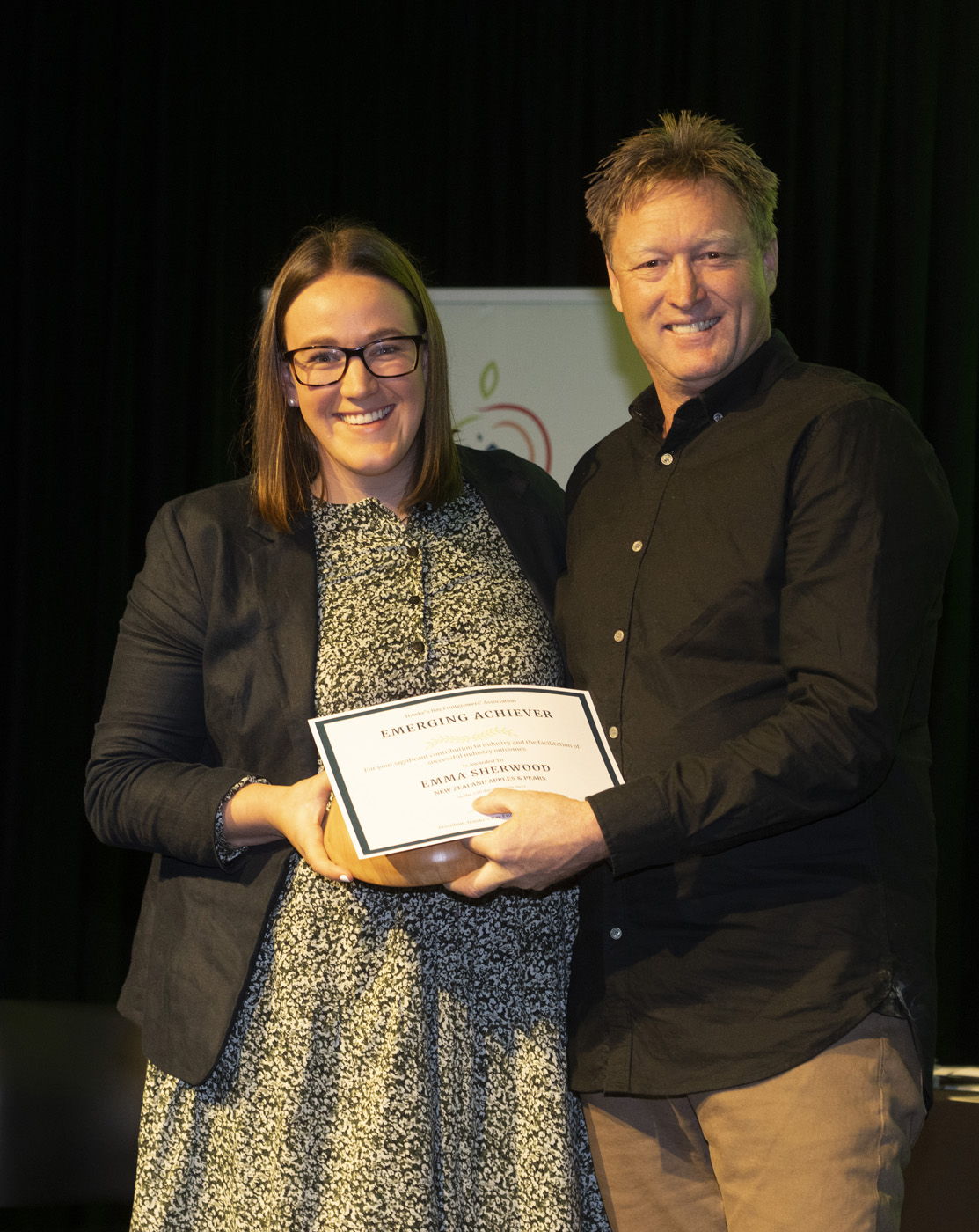 "Another key event that we run is our Industry Awards night where we provide scholarships to students and recent horticulture graduates. Last year we awarded over $10K in scholarships and we will do the same at this year's event which takes place on 2 February. At this event, we also acknowledge an Emerging Achiever – last year this was awarded to Emma Sherwood from NZAPI," Dean said.
Mental well-being is of crucial importance to those who work in the sector and the mental wellness aspect for HBFA is the implementation of Mates4Life, a free suicide and awareness programme for workplaces across the Hawke's Bay region. HBFA hosted their first workshop in November last year, which gave access to Safety Aider Training. The Association's aim is to better understand and respond to those with suicidal thoughts in the workplace – providing intervention methods, safety plans and connecting them with professional services where needed. "Our vision is to set up a distributed network of trained safety aiders; we'd like them to be embedded throughout the region and will be targeting service providers like merchants, advisors and tractor repair companies – basically anyone who interacts with people who work in our industry," Dean said.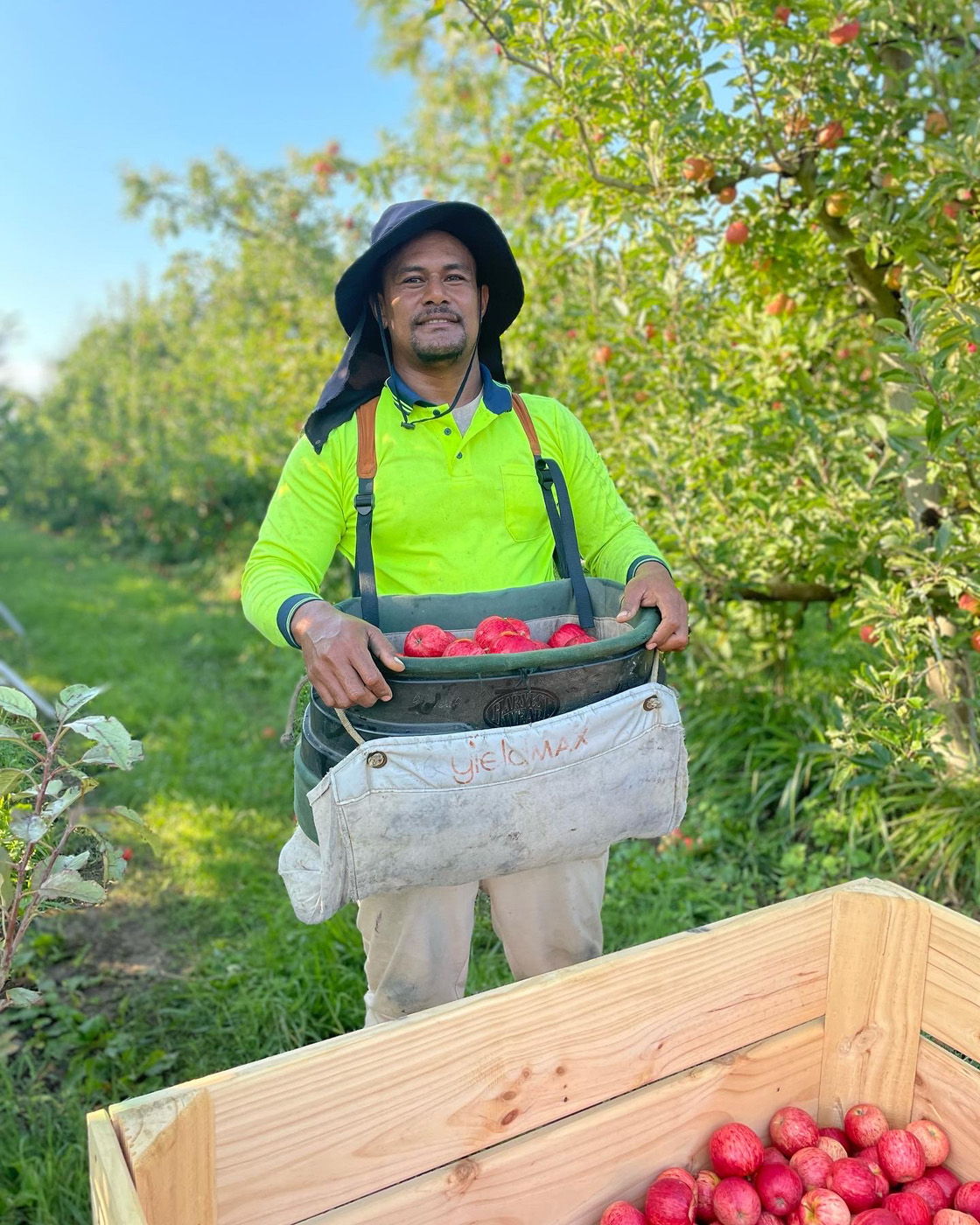 Along with their well-being projects, they are also dedicated to driving sustainable outcomes as an association; Dean mentioned that the key to this is through communication and networking.
"We are active participants in our local climate action network and also contribute to a programme named 'sustainable is attainable', which is about exploring how waste flows from the industry and how it can become an input to other value-added processes. A number of our members are also involved in this programme and we plan to grow participation over time. We are also supportive of the work our product groups are doing at a national level. An example of this is New Zealand Apples & Pears Inc's (NZAPI) vision of being spray free from 2050," he said.
"The scope of sustainability is extremely broad and is threaded through our industry in numerous ways. An area of particular interest for me is how industry and government can collaborate to develop pathways that attract and retain talent. This is a big sustainability issue for our industry. I'm enjoying the challenge of advocating for our members in what is a challenging operating environment with rising costs, compliance hurdles, labour shortages and some extreme weather events. Some of the areas that we will be focusing on over the coming period are Resource Management Act (RMA) reforms, skills shortages and mental well-being," Dean added.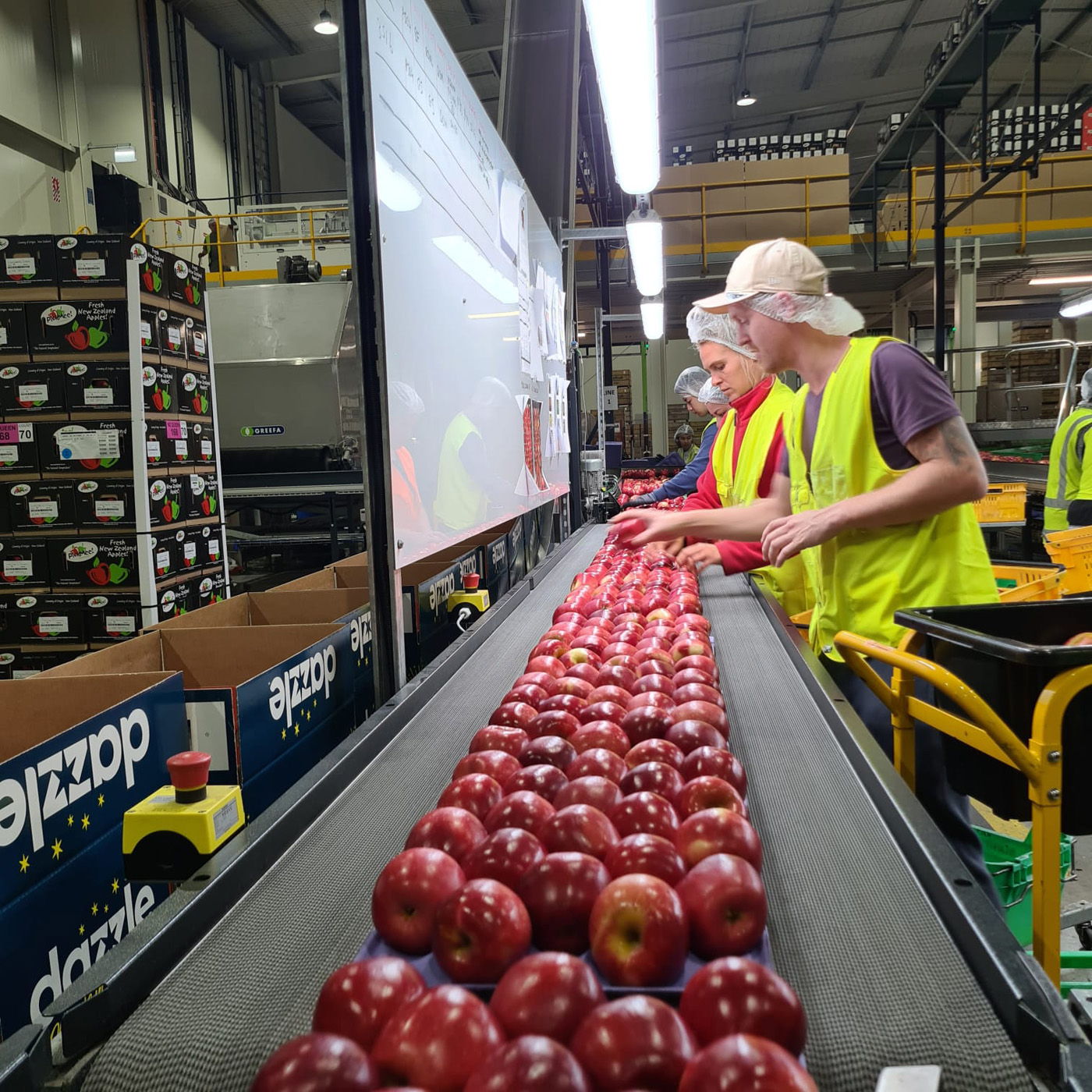 New Zealand's horticultural industry is driven largely by exports, especially apples and kiwifruit. "In 2021, the Free on Board (FOB) value of New Zealand apple exports was $825m and Hawke's Bay accounts for over 60% of the national crop. This is an industry of national importance. Hawke's Bay produces some of the best fruit in the world. It's not just the quality of our products that makes this region special, it's also the diversity of what we grow. Obviously, pipfruit is the largest crop by volume, but our members grow everything from cherries to kiwifruit and berries.
The big focus for us is the resilience of our local industry and its people. We are leading a project in this space with the support of funding from the Ministry for Primary Industries (MPI), New Zealand Kiwifruit Growers Incorporated (NZKGI), NZAPI and the New Zealand Fruitgrowers' Charitable Trust. We've built a steering group for this project with pan-sector industry representation, along with input from local and central government and local iwi. There are big challenges to navigate but we're up for it," Dean highlighted.
Assistant manager of T&G Global, Maatu Akonga, took out the title of 2022 Hawke's Bay Young Fruit Grower of the Year. These types of events that HBFA hosts are vital to support, encourage and give recognition to growers within the region. "We will be continuing the work we've done in the Young Grower space. The Association has been running the Hawke's Bay Young Fruit Grower of the Year since 2005 and this has launched a number of careers. We see this as an important tool in the development of the future leaders of our industry," Dean said.
Date posted: 1 January 2023