Goldpine
Phufar Orchard: The superfood orchard
---
Greg Rathbun and Tann Duangprasit have created a unique and harmonious avocado and mushroom operation, powered by passion and productivity. Using Greg's financial consulting background and Tann's passion for foraging and growing mushrooms, they have incorporated both of their superfood brands, Avos To Go and Maungatapere Mushrooms, into their Phufar Orchard operation that also includes banana palms, bamboo and beehives.
Phufar Orchard is situated in Maungatapere, Northland – less than a 15-minute drive east of Whangārei. Six years ago, Greg and Tann decided to make the move away from the hustle and bustle of Auckland to enjoy the warmer climate of Northland, its scenery and a different pace of life. Greg has been a chartered accountant for many years and had an accounting practice right in the heart of Auckland city's Queen Street. He decided it was time to give something else a go, so they purchased an avocado orchard.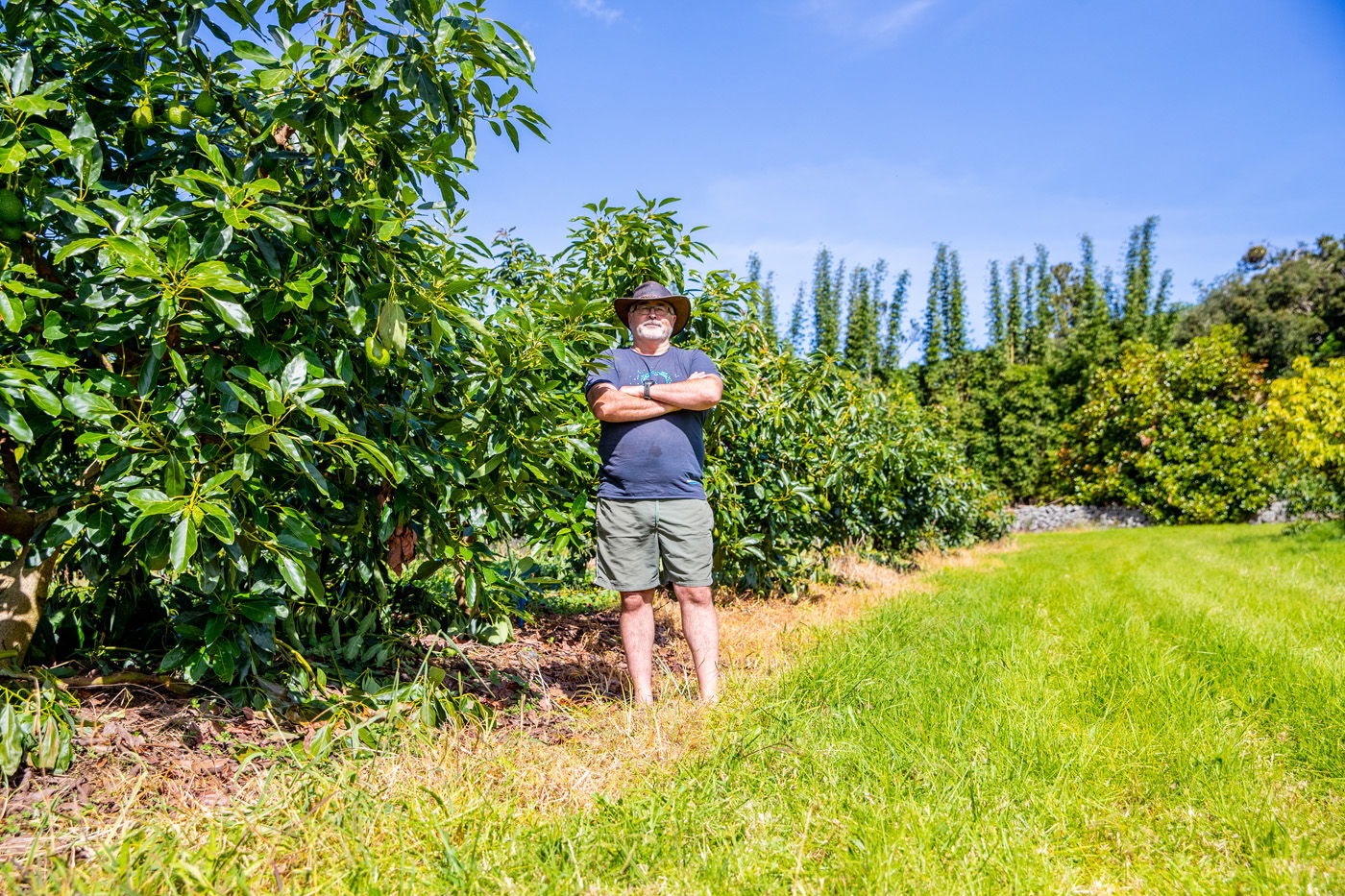 They thought that the popular fruit would be a nice, easy place to start, not knowing where their business ventures would take them.
"When we got here, there were 700 avocado trees that were about 16 years old at the time. Since then, we've replanted a lot of them and now we've got 500 five-year-old trees and 800 two-year-old trees," Greg said.
Greg is the chief avocado grower at Phufar Orchard and is also referred to locally as the mushroom "fun guy". He mentioned that he still does a bit of consulting work and calls himself PA to Tann. With his many hats, Greg finds his solace in going fishing and working independently in the orchard. Greg and Tann currently have one staff member, Nina, who helps Tann out on the mushroom side of the business and they also hire contractors to help in the orchard during the busy seasons.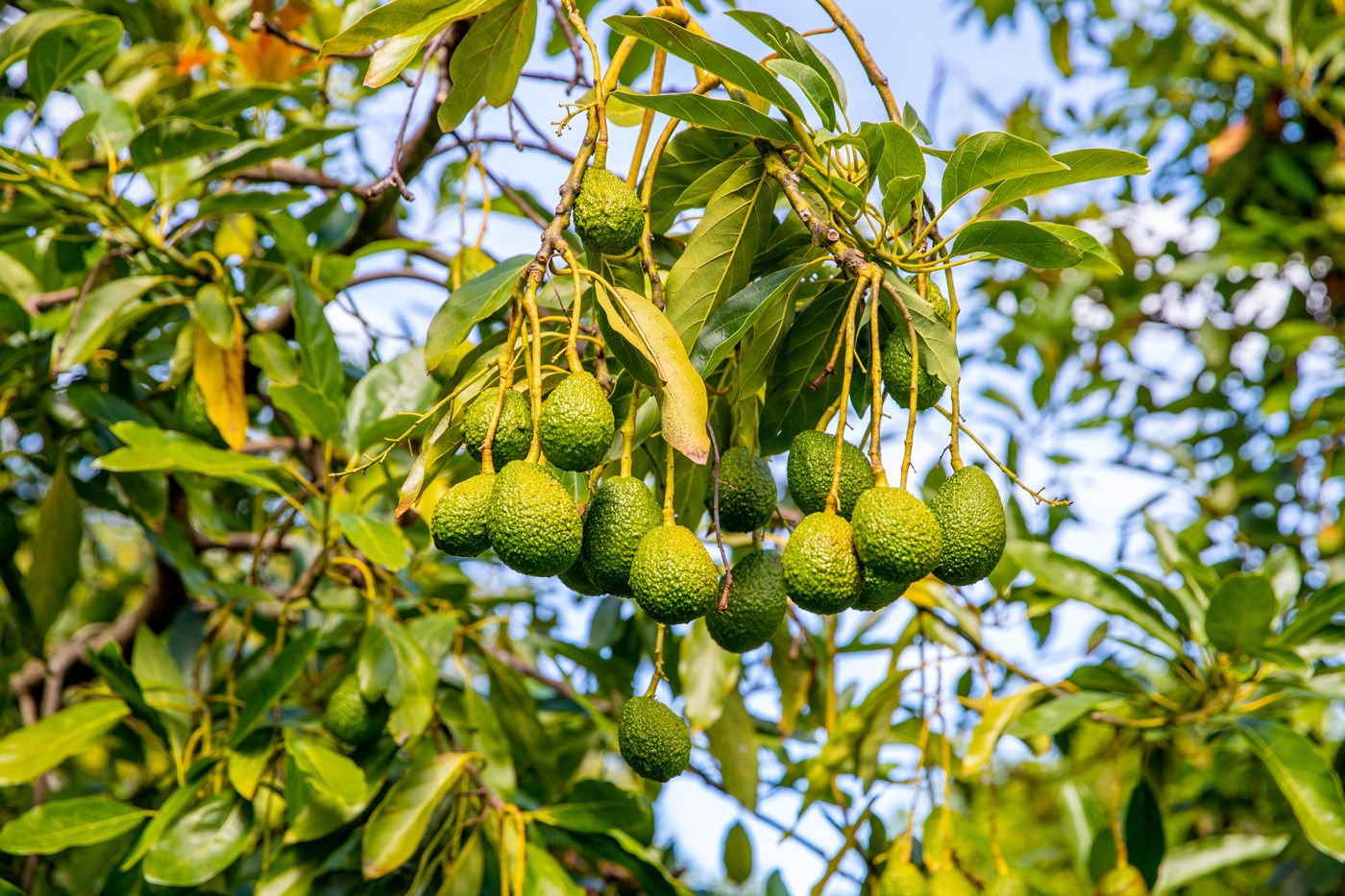 When we visited Greg, he took us for a tour around the orchards whilst he was pruning the trees. Greg and Tann had just recently come back from an avocado conference, which he mentioned was enlightening and taught him new things that he will implement within the orchards. "We call this the mid-north and it's probably the third growing region in New Zealand. Growing avocados well can also depend on your microclimates and soil. That's part of the reason why I mounted the trees to get them out of the ground a bit more. We're a small orchard and over the last few years, it's been obvious that small orchards are not going to survive because of the prices that avocados are fetching. So, five orchards around this mountain started Avos To Go with the idea of selling directly to the end user and making our way in the world," he said.
With the recent weather events, Greg's orchards felt the effect of the wind and rain but luckily most of his avocado trees stayed in good health. Before Cyclone Gabrielle hit, there were rain events and strong winds which knocked down 100 of his two-year-old trees. Greg finally got them standing again and then the cyclone hit, which blew not only his two-year-old trees over but some of his mature trees. Overall, the effects weren't as damaging to the avocado trees as anticipated. Greg thinks that it's a testament to his moulds and the wet soil that enabled the roots to stay in place.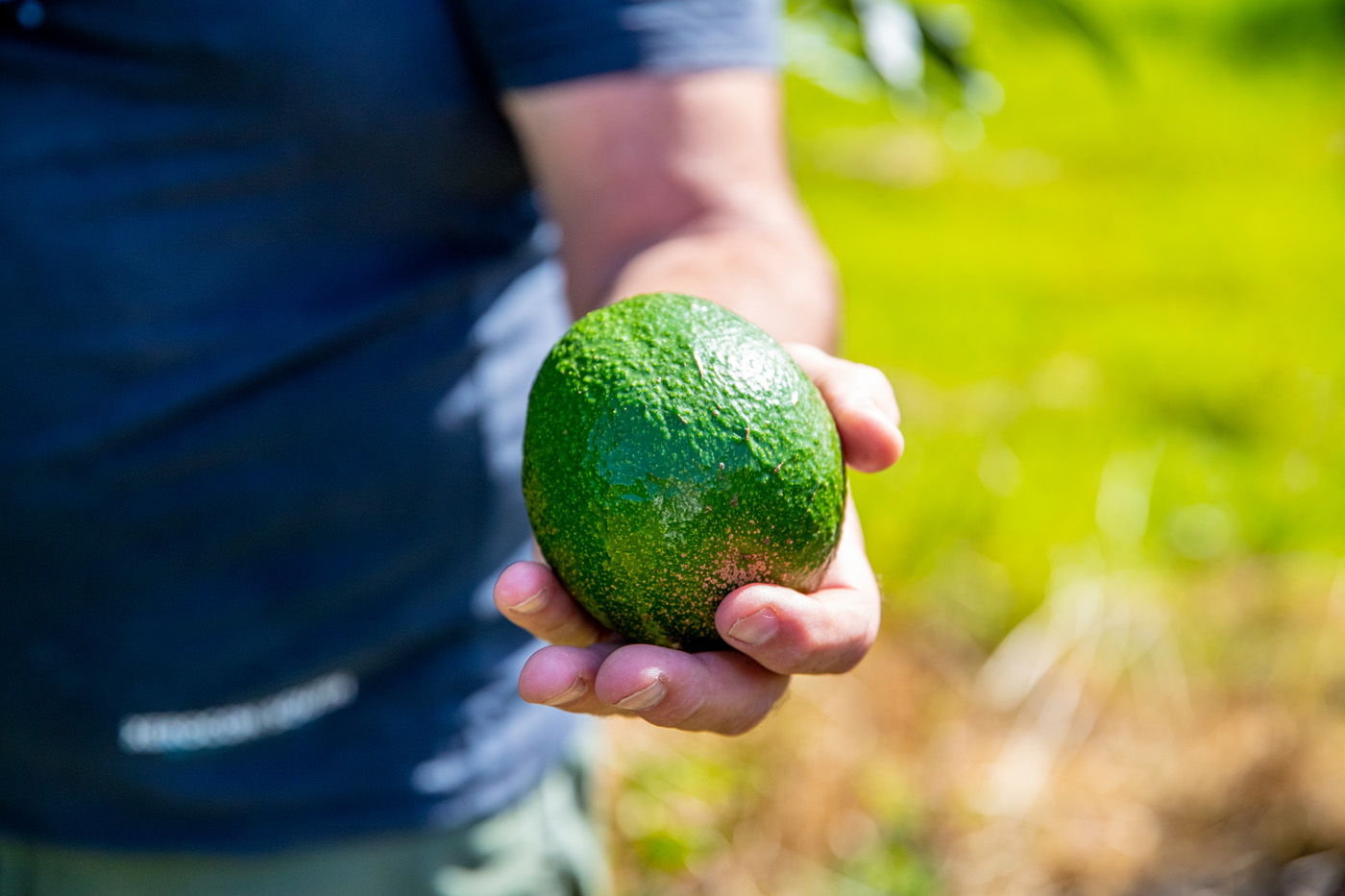 "Avocados are quite challenging to grow so I like to think through the issues and try to make it work. I love giving away fruit; my whole life I was giving financial advice but giving someone food is more rewarding.The avocado industry can be hard, but I like a challenge. So, I'm just trying to navigate a way to create a niche in the market for us, which is Avos To Go. I'm the sort of person that won't stop until I make it happen. So, I can see it's going to be good, enjoyable work," Greg said.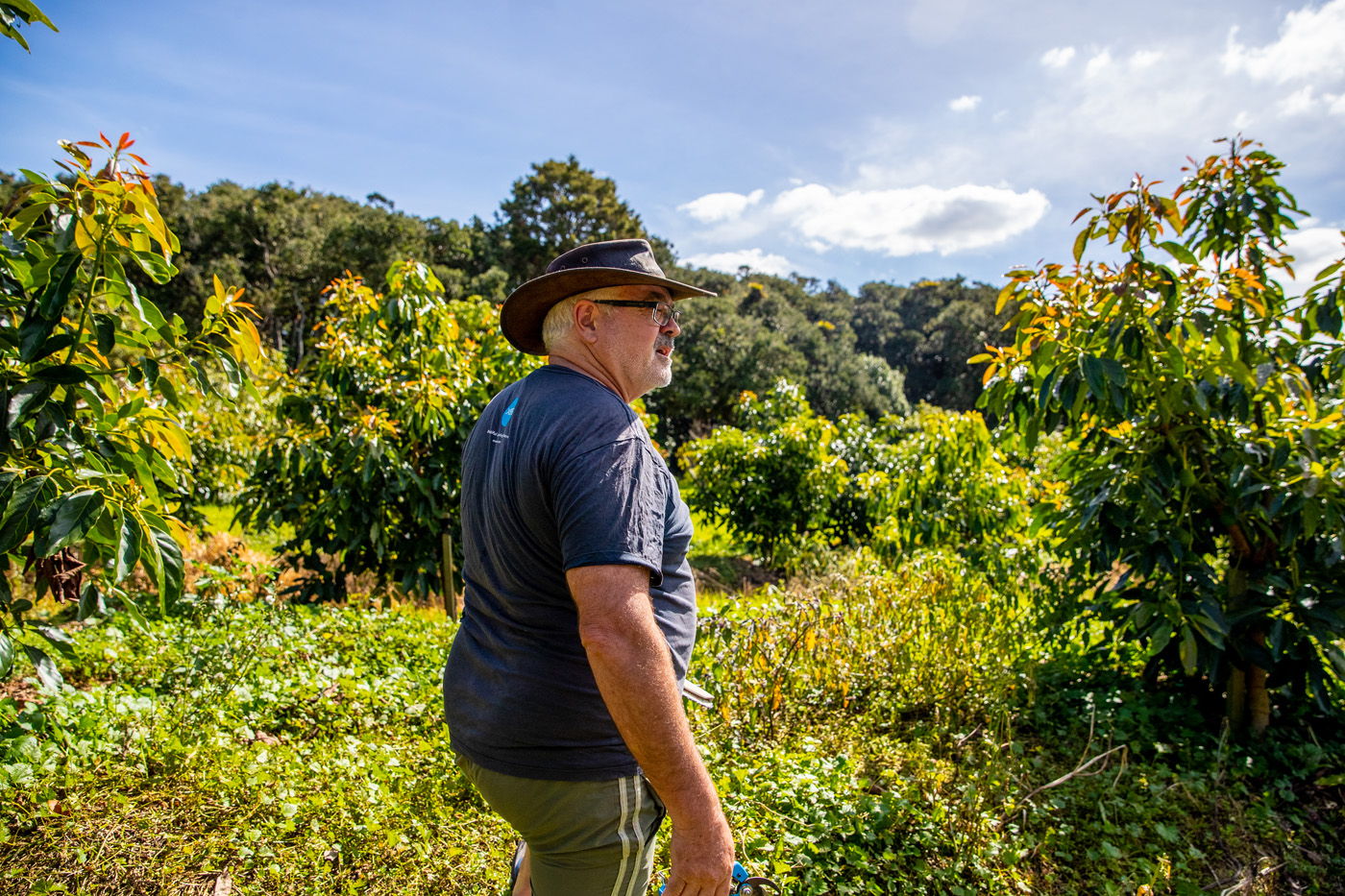 "One of the things that we have this year with the mushrooms and avocados is the cycle of the mushroom substrates going back on the trees. I've had quite a few examples where I've had trees that are not looking that good and I just put mushroom mycelium bags on them and they've come away quite well. Part of our philosophy is to recycle the mulch back on the trees. I think everyone knows the health benefits of avocados. New Zealand avocados are high in magnesium and other micronutrients that other countries don't have, so I think we're quite lucky as a country."
On the other side of their operation is Maungatapere Mushrooms. Tann is the managing director and her passion for mushrooms began far before the business started. Growing up in rural Thailand, she had fond memories of mushroom foraging with her grandmother and had tried growing mushrooms back in her home country but failed. It was a self-sufficient lifestyle where you would work hard and embrace your interests. With her foraging background and strong mindset, Tann decided to grow New Zealand native mushrooms (Oyster, Hericiumnovae-zealandiae – also known as Pekepeke-kiore/New Zealand Lion's Mane – and Shiitake) as a passion project and to supply her and her family with the nutritious, tasty elements of mushrooms.
During Covid, when there was limited opportunities to travel, Tann put her head down and decided to turn her passion into a business opportunity, starting with Facebook Marketplace where she sold her locally grown mushrooms. Once more people started to notice Tann's mushrooms, the business grew organically.
The process of mushroom growing was very intriguing to us. The first crucial step was making sawdust from wood chip, refi ning it through a sawdust machine and then adding a supplement to it. The supplement ratio depends on what kind of mushroom you're growing as each mushroom has different needs. The next step is sterilisation at around 121 degrees/15 psi for about three to four hours (again, depending on what type of mushroom you're growing). From there, let the bags cool down overnight and then add your grain spawn when it's sitting at a temperature of around 21 to 22 degrees. The fourth step is placing them in the inoculation room which can last from three to four weeks for Oyster and New Zealand Lion's Mane mushrooms, and up to three months for Shiitake mushrooms. After the inoculation phase, they are then taken to the grow room until they're ready to pick.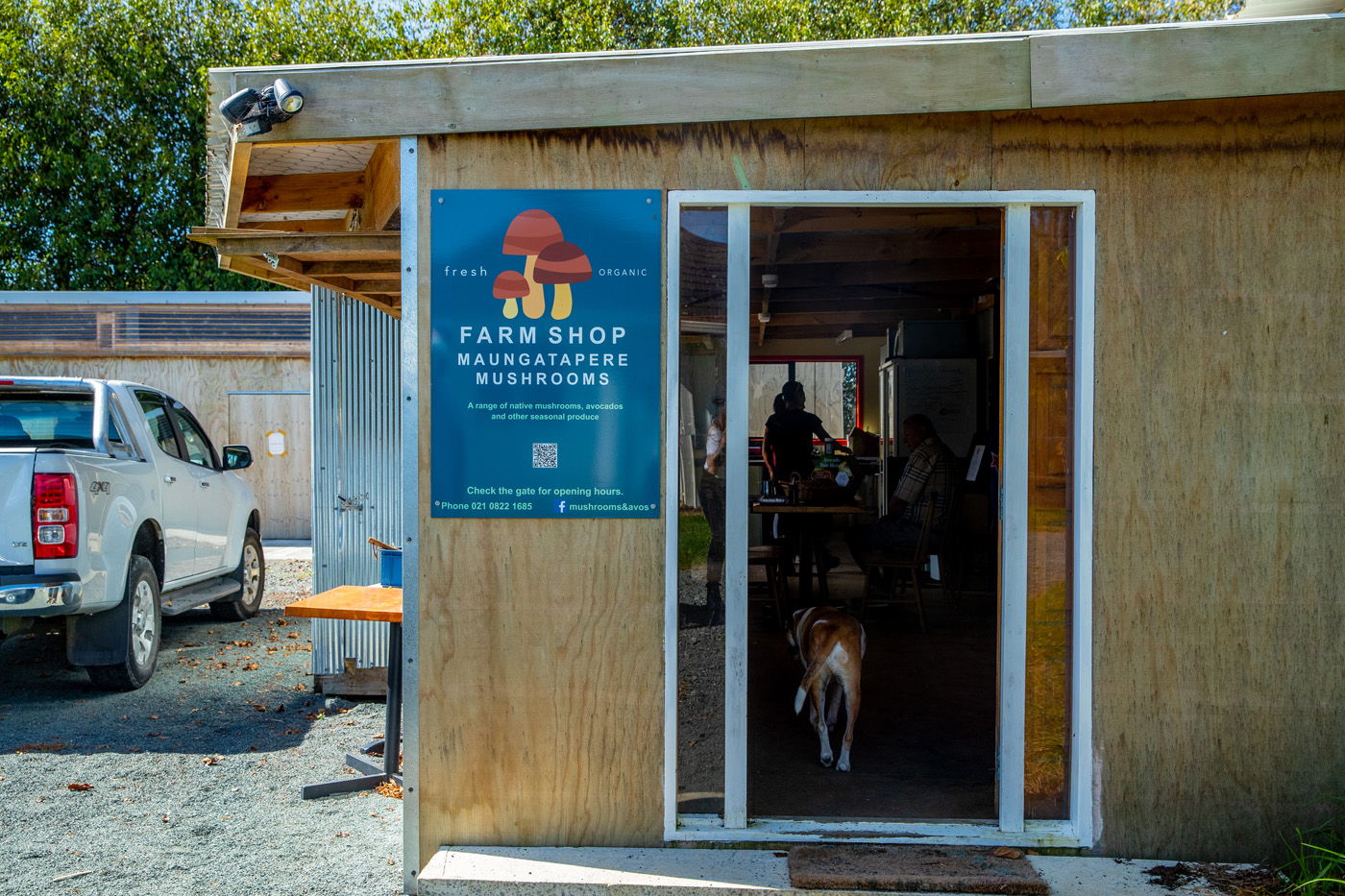 Oyster mushrooms are Tann's main product, followed by New Zealand Lion's Mane and Shiitake. Seasonally, she also grows Enoki mushrooms and is also trialling Pleurotus australis.
Tann hopes to scale up her Oyster and New Zealand Lion's Mane varieties as they have a faster turnaround. There is a lot of opportunity for growth within the business, but currently you can purchase fresh Maungatapere Mushrooms on site and at local markets. In the future, Tann hopes to develop other mushroom products and sell them online. "I like doing something good for other people. Apart from seeing the beauty of mushrooms with your eyes, it's also for your health. I feel like I have accomplished something in helping people get into the habit of having mushrooms as a daily intake. It helps boost immunities and the functional mushroom (New Zealand Lion's Mane) helps with cognitive brain functions. There's a lot of research about this mushroom and it keeps me intrigued. I want to continue growing my production as demand just keeps increasing for my mushrooms." Tann said.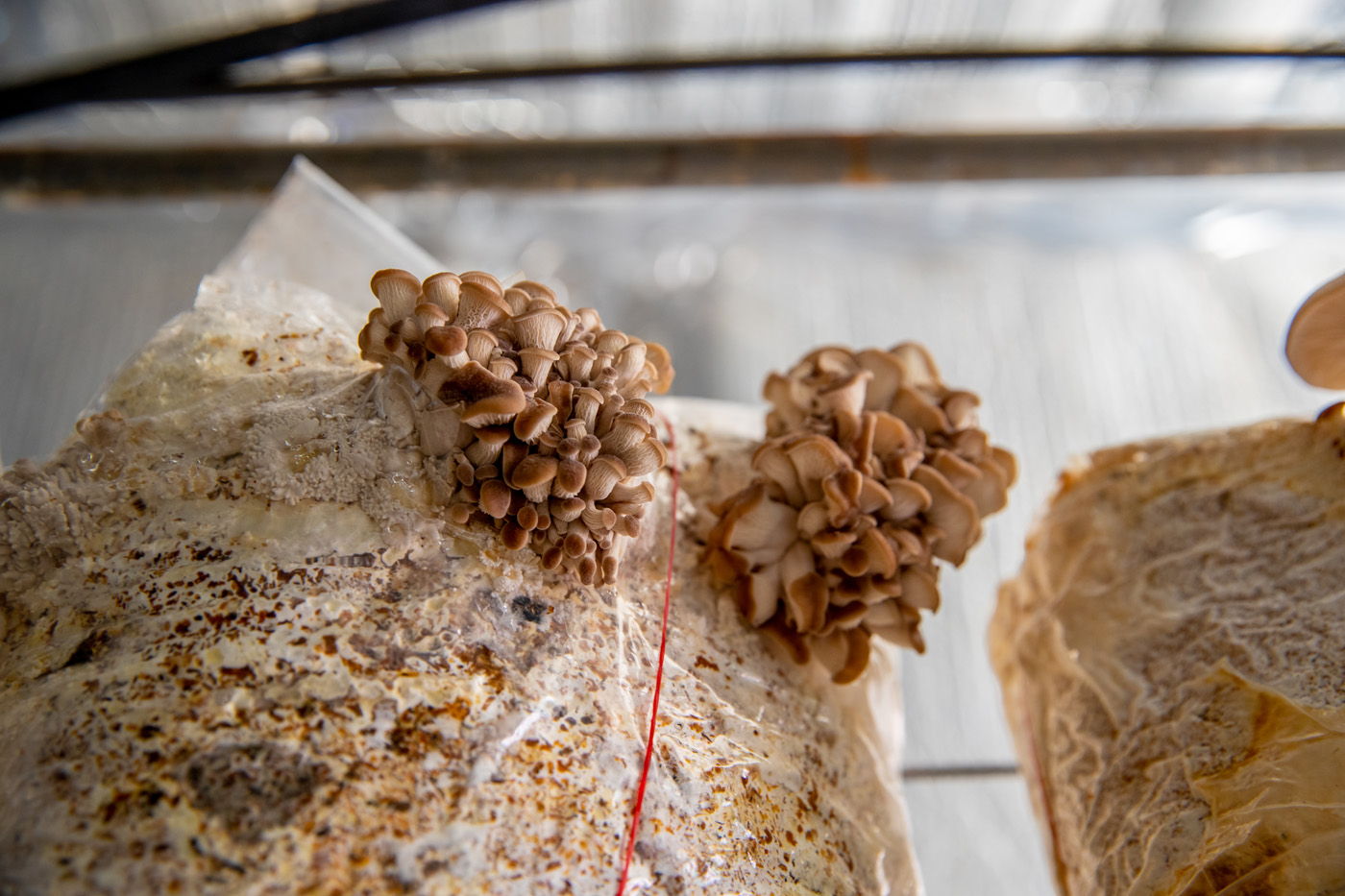 Tann is very active in the mushroom-growing community; this gives her a great opportunity to learn and grow her mushrooms and business, along with helping others. She is dedicated to facilitating one-day courses to help home growers thrive.
"I just love the way that people can see where their food comes from. They can grow mushrooms from dry banana leaves or cabbage leaves – they can choose any waste material in the garden. You just need to experiment yourself by seeing how other people do it," she said.
"If you love mushrooms, you start seeing the potential. We did lots of research, and have lots of scientific information to validate the health benefits. So, I'm just going to keep growing and expanding them. I don't see myself stopping growing mushrooms anytime soon."
Ongoing plans for Phufar Orchard include caring for the avocado trees and implementing new sustainable practices, whilst continuing to supply premium quality fruit nationwide through Avos To Go. As for Maungatapere Mushroom, Tann is looking to expand her mushroom range and create a health-conscious hub online by looking to create other mushroom products in the near future.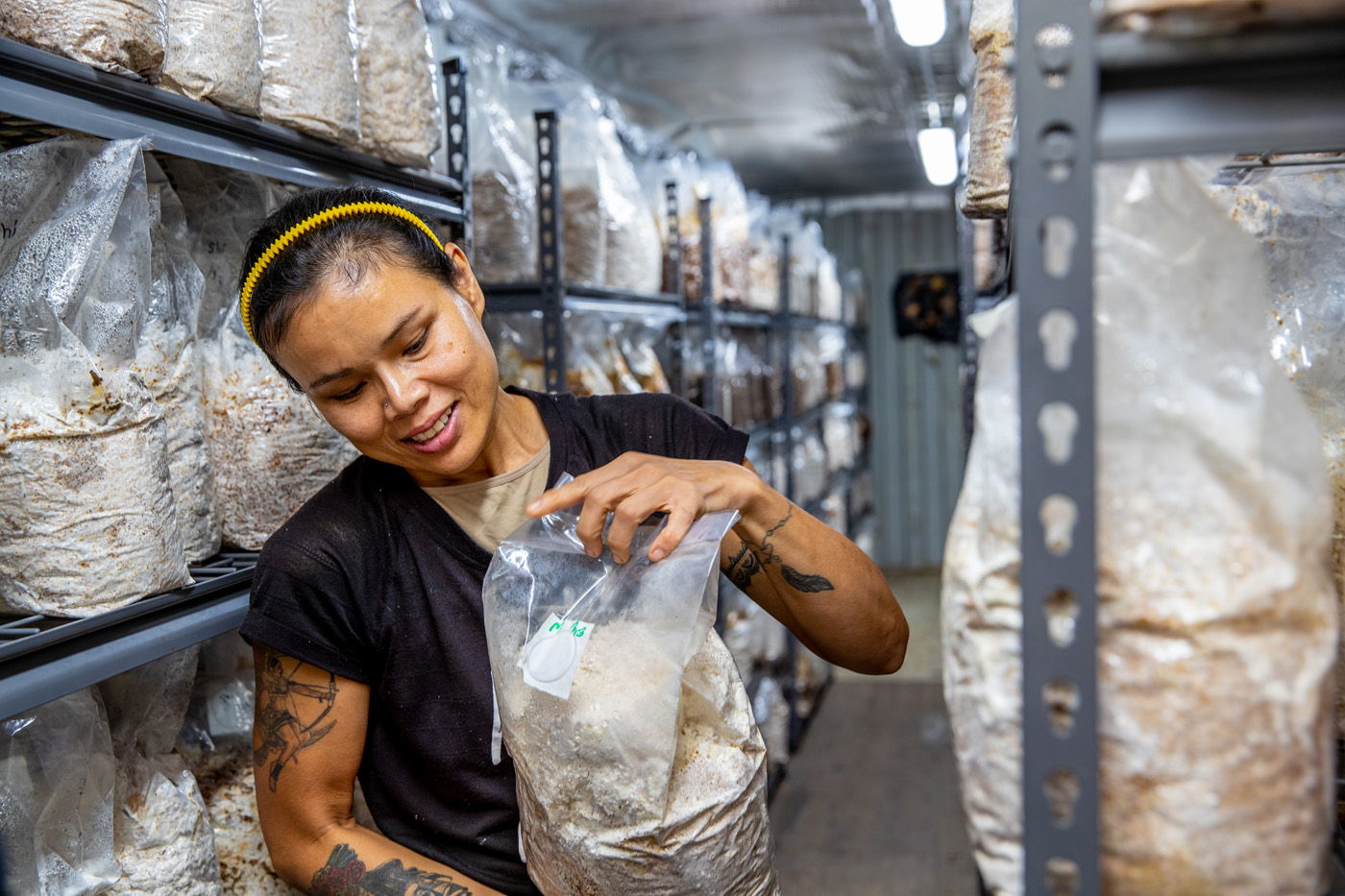 Date posted: 1 May 2023