Goldpine
Peter Olsen: A Strong Affinity With Animals
---
Hawke's Bay farmer Peter Olsen has had an exciting and varied career as a fencing contractor, a professional rodeo rider, a horse trainer and a sheep and beef farmer. One thing that is evident is the wealth of knowledge that Peter has acquired from raising animals and being surrounded by them from an early age.
Down a quiet tar-sealed road, just 40 kilometres south of Hastings, you'll find Peter and his wife Lois's farm that they call Titirangi. Their Argyll-based farm consists of 750 acres of long, narrow fields with a laneway passing through the middle. Peter and his three siblings had a rural upbringing, with his father owning a small farm and working as a shearing contractor. In 1945, the family acquired a 2,000-acre property called Titiokura in Te Pōhue that cost his father one pound per acre – which is hard to fathom these days. When Peter's father decided to retire, Peter bought the farm off him and they continued to farm there till 1989.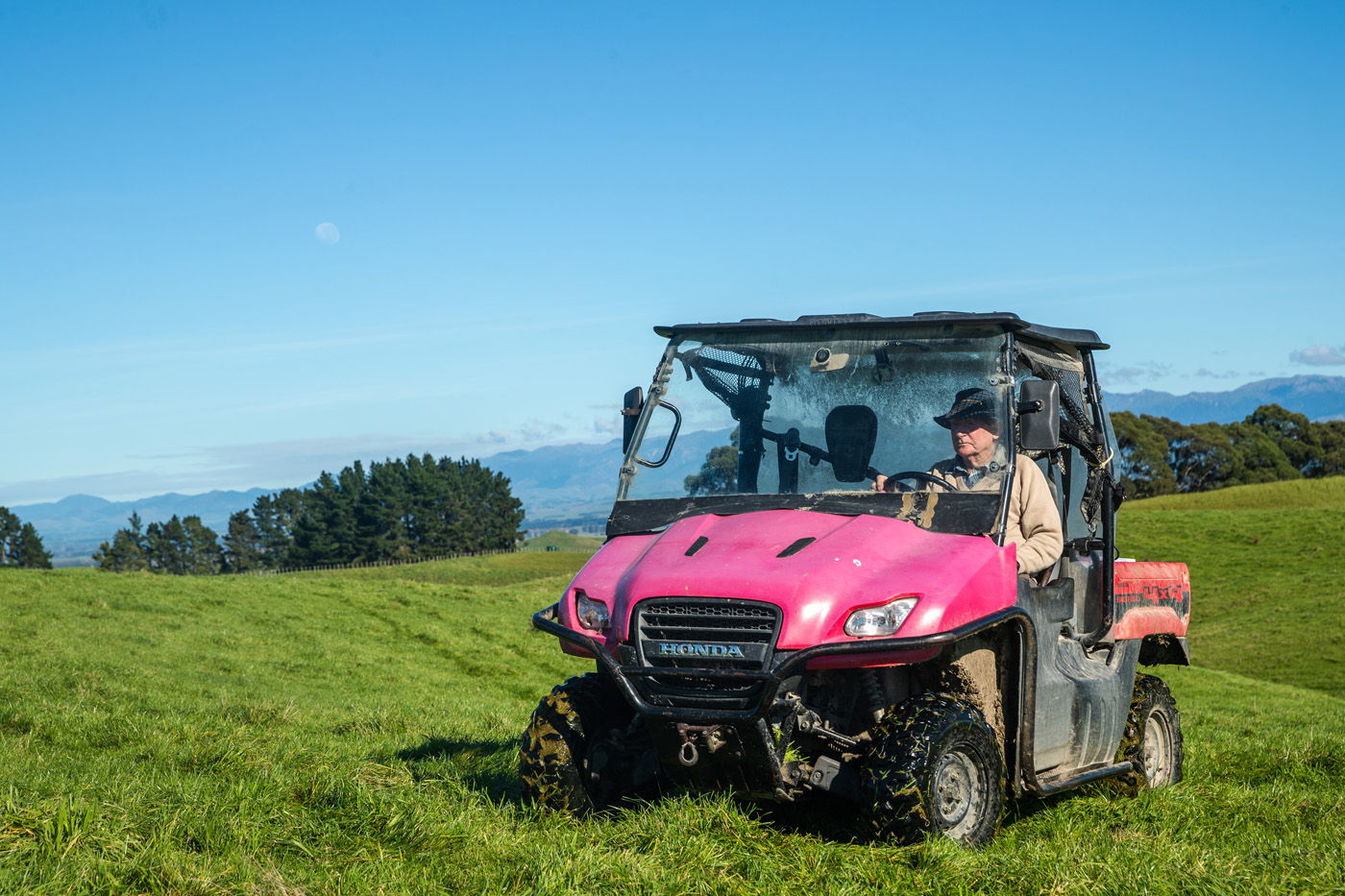 After 27 years, Peter realised that it was time to move on as he noted that he was getting older and it was becoming a "young person's country". Whilst farming there, with the longest fine spell being 17 consecutive days without rain, Peter mentioned that he could grow grass even in the driest of summers. "We measured the rain for the meteorological office for 27 years, averaging rain every second day (186 days a year). Our annual rainfall was 91 inches, so we knew what a raincoat was," Peter said. "Our Te Pōhue farm was a fantastic place; the only thing that Lois and I regret is leaving it, because it was rather special."
Peter has been involved in rodeos since the age of 13, winning his first calf ride at the Meeanee Rodeo. The winning streak continued when Peter won a few other youth riding events which led him to become "indoctrinated with the rodeo scene" as he progressed through to the New Zealand adult divisions. Peter then went to Queensland, Australia when he was 18 to become a professional rodeo rider for seven months. When he came back to New Zealand, he quickly realised that he wanted to go back for another rodeo season. "When a sport is easy for you, you do it and that sport was easy for me," Peter reminisced.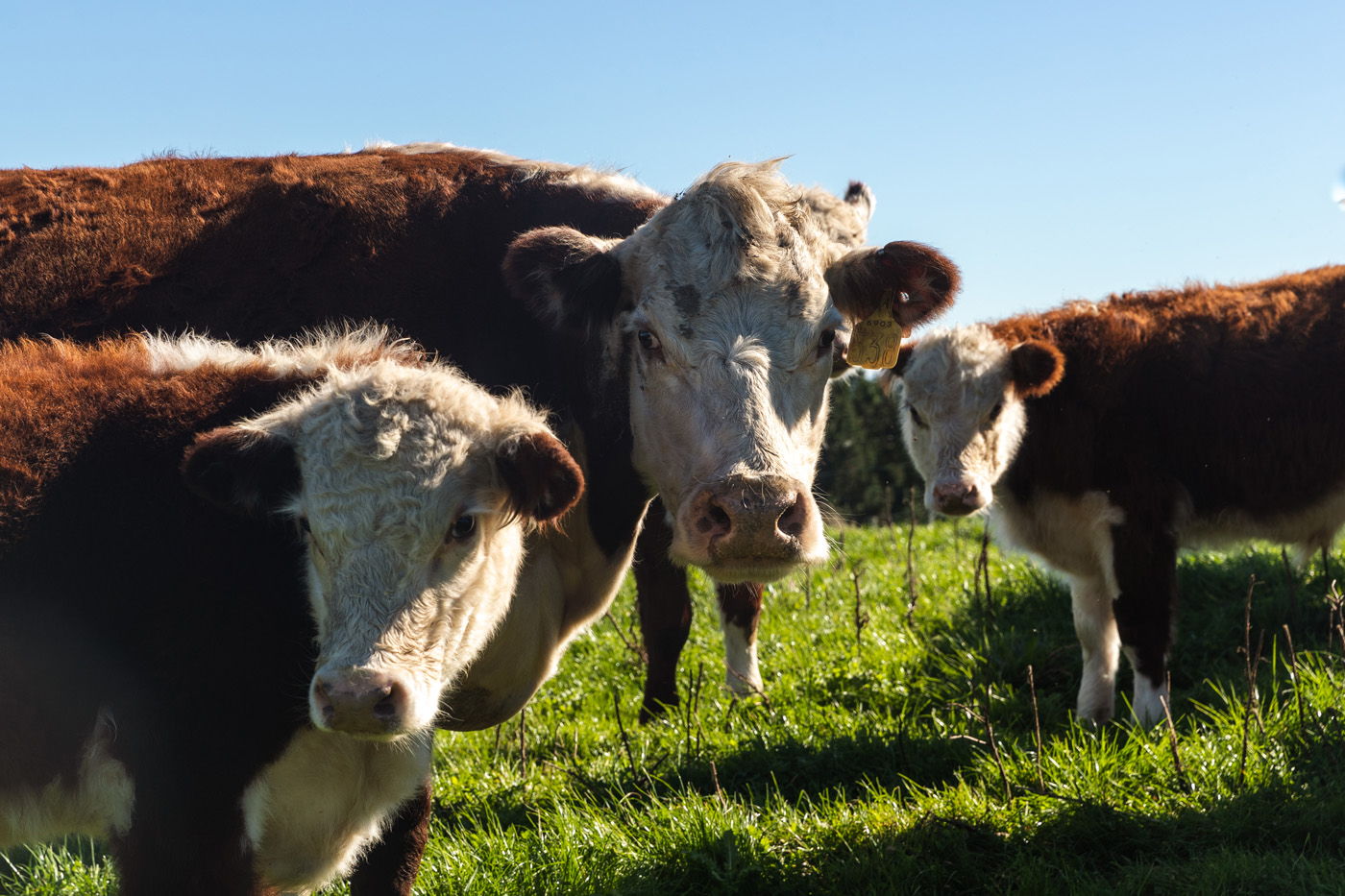 From there, he went over to Canada and competed in the Calgary Stampede as the first-ever New Zealand participant which was a rewarding and hospitable experience.
After his stint in rodeo, Peter wanted to work on ranches with horses. He met a shareholder and partner of OH Ranch – a well-known ranch that has been involved in movies for the Canadian Broadcasting Commission (CBC). Peter ended up getting a job there training horses. "I did take to drinking whisky after that experience to calm my nerves," Peter laughed. "I had one case where one horse bucked me off three times. He would buck me off whenever he felt like it. The first time he bucked me off, I went down by the side of the road and every time a car went past, I hid in the long grass so they didn't see who was bucked off – my ego wouldn't handle that at all."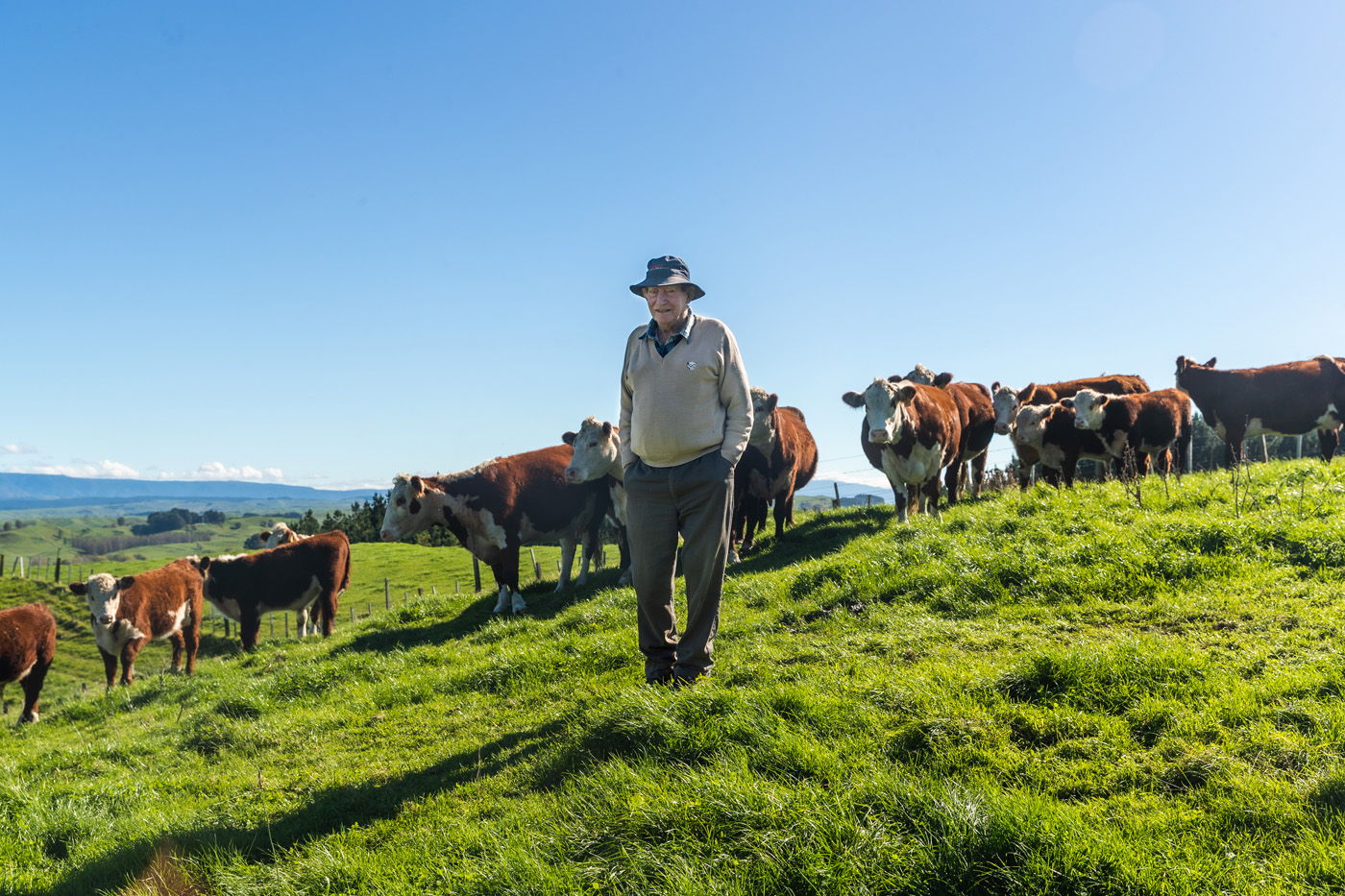 Peter worked at a couple of other ranches in Canada before returning to New Zealand when he was 21. He went back to Titiokura Farm and started working as a fencing contractor for seven years. It was during this period that Peter met Lois, who was doing her teacher's country service at the time. Today, they have been married for over 60 years with four beautiful children: their eldest, Duane, is a forestry consultant; Clayton is an earthworks contractor; Shelley is a school teacher; and their youngest, Burke, manages their Titirangi Farm.
Peter finished up rodeo riding at the age of 32 as all of his friends started retiring, so he thought he would do the same. He still keeps in touch with the families that he worked for in Canada and has enjoyed travelling with Lois to see them again over the years, with some of them having also come to New Zealand to visit.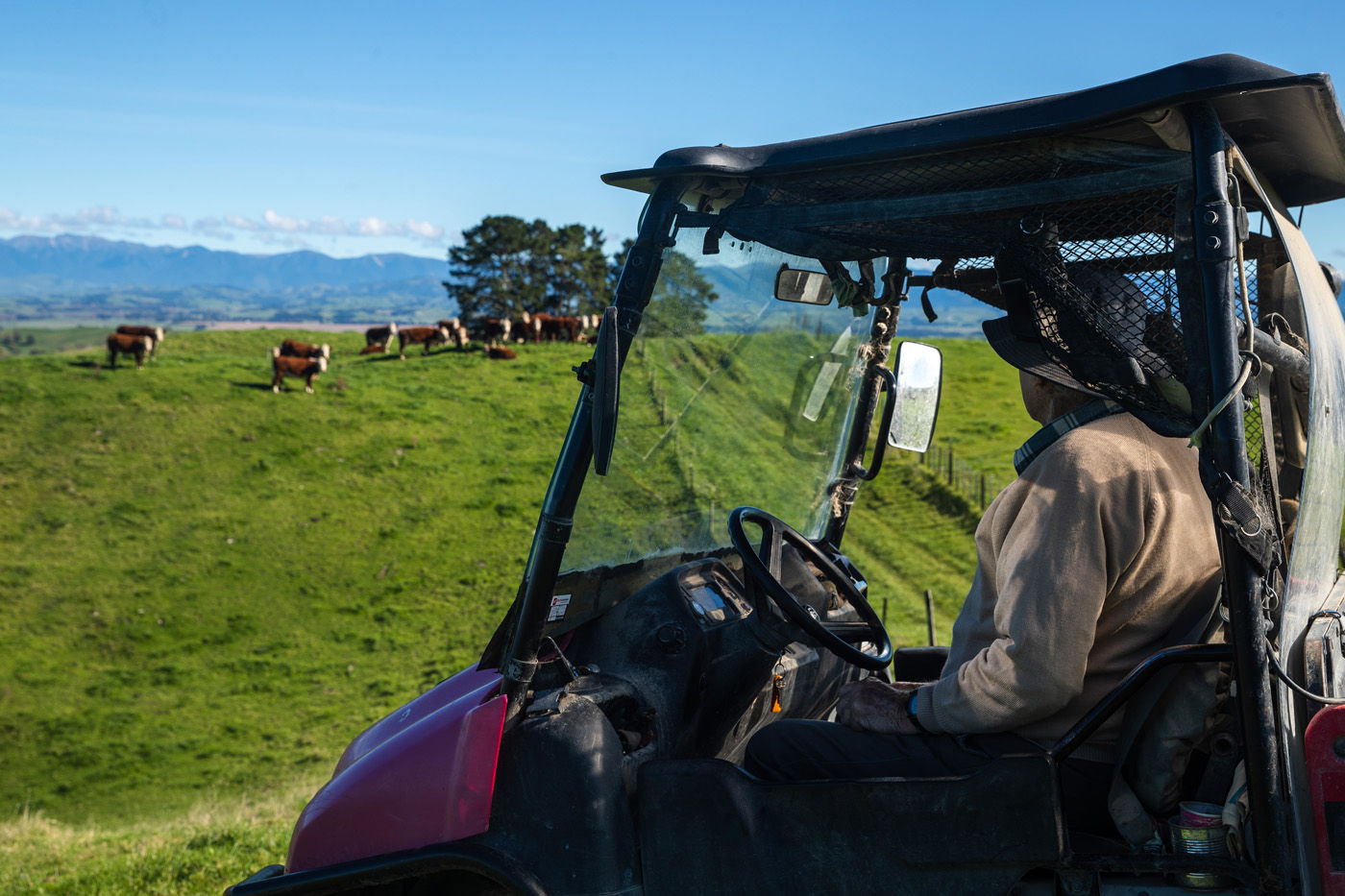 Titirangi Farm has a long history – the farm was a settlement for farmer soldiers after the First World War. "The lady who came here in 1929 said the woolshed was built that year. She was a wealth of knowledge for us and the most marvellous lady. The family owned it, but their son died of cancer so they had to sell it. Because I was getting older, we wanted to get onto land that was a bit kinder," Peter said.
On the property, they farm 90 calving females, 30 bull calves and 30 heifers – selling the rest. Peter keeps the older cows that are still able to calve – the oldest being 15 years of age. When choosing heifers, the biggest factor for Peter is their nature. "I had worked on a Hereford stud in Alberta, Canada so I was leaning that way. I went to a sale and bought quite a few Herefords – my dad had Angus cattle, so we made the change. We also went into registered cattle because that gave us a bigger dimension. We have much longer history of the Hereford cows on record than we have got me, you or anybody else," Peter explained.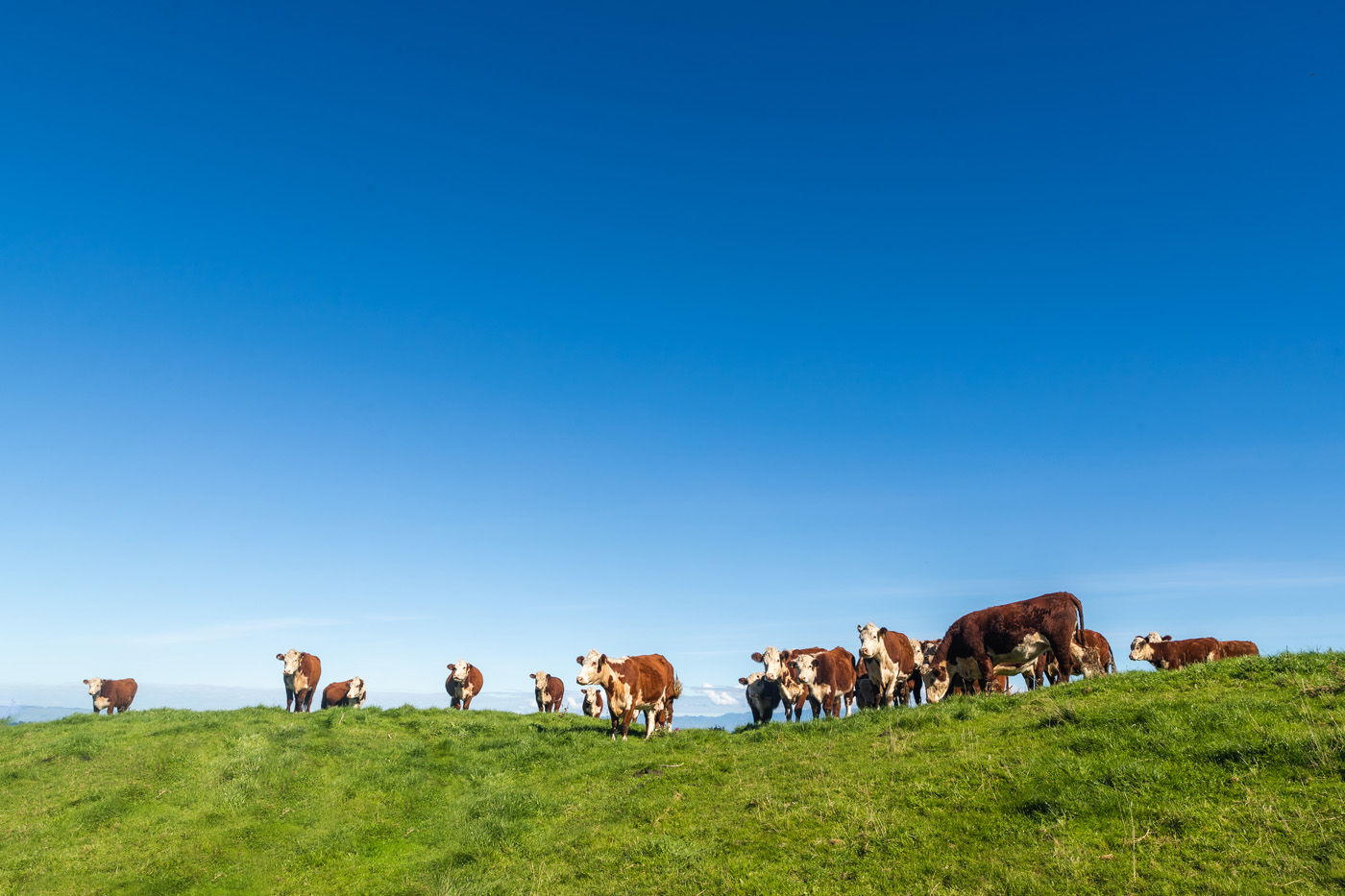 Through his involvement with Herefords, Peter has been able to connect with a wide range of people from all over the world. He held multiple roles for The New Zealand Hereford Association (NZ Herefords), including a year of presidency from 1984 to 1985, being on the council for 15 years from 1978 to 1993, and editing the NZ Herefords' magazine for another two years. "We've met some wonderful people. I ended up being a delegate to conferences and places all over the world," Peter said.
When Peter and Lois first came to their Titirangi Farm, they planted trees that have now grown to be great shade and shelter for their animals. They also used to breed children's ponies and riding horses: 40 mares and five stallions – training them up and passing them on as another source of income. "I've always had a strong affinity with animals. Going back to the Herefords, we showed cattle for five years. We went to Hawke's Bay, Gisborne, Manawatū and sometimes Hamilton. Our greatest moment was winning the Junior Meat and Wool Cup at the Royal Show in Hamilton.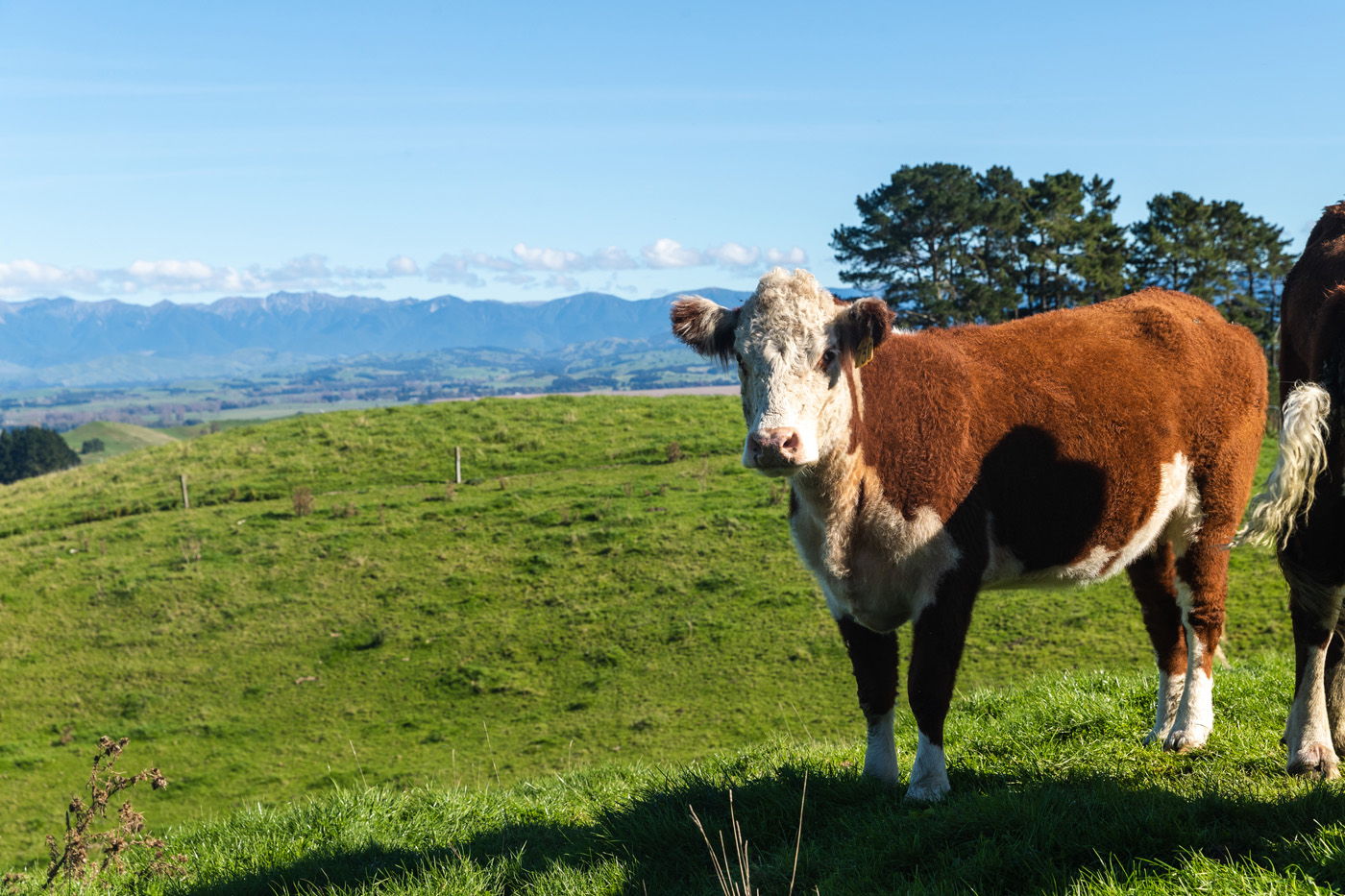 Titirangi Farm also grows lucerne, brassica and leafy crops on the property and produces baleage: 150 big bales a year. Peter said that they used to do all of the work themselves but they also do outsourcing work for other farmers as they have a big tractor that they can utilise.
"We have a great mix of genetic plants these days with the pasture renewal programme. Burke and I both have thermometers on our motorbikes, so we measure the warmth of the ground before we do any planting. The ground has to be 10 degrees or above otherwise the plants won't grow. We still record the rain, more so out of habit but it's interesting too," Peter said.
For diversification purposes, Titirangi Farm also houses 200 Friesian calves that weigh 100-kilograms (when they've just been weaned) and they keep them until they are full-grown bulls at around 500 kilograms. They also have 600 ewes. Burke has a Suffolk unregistered stud so he sells rams and Peter gets the last of them. Peter has dealt with the same people in the beef industry for the past 40 years and they have supported him well. He deals with ANZCO and has found their contacts in Hawke's Bay excellent. Technology has continued to improve since Peter started farming. Through genetics, you're able to select your Herefords for specific requirements, whether it be for milking, easy birth or weight gain. Peter explained, "The trend of the dairy industry is to select small calves, but in our view, if you start with a small calf you end up with a small animal and with less money at the end of the day, so we haven't used that as a criteria in our selection process. We're interested in the meat the animal has because electronically you can record that."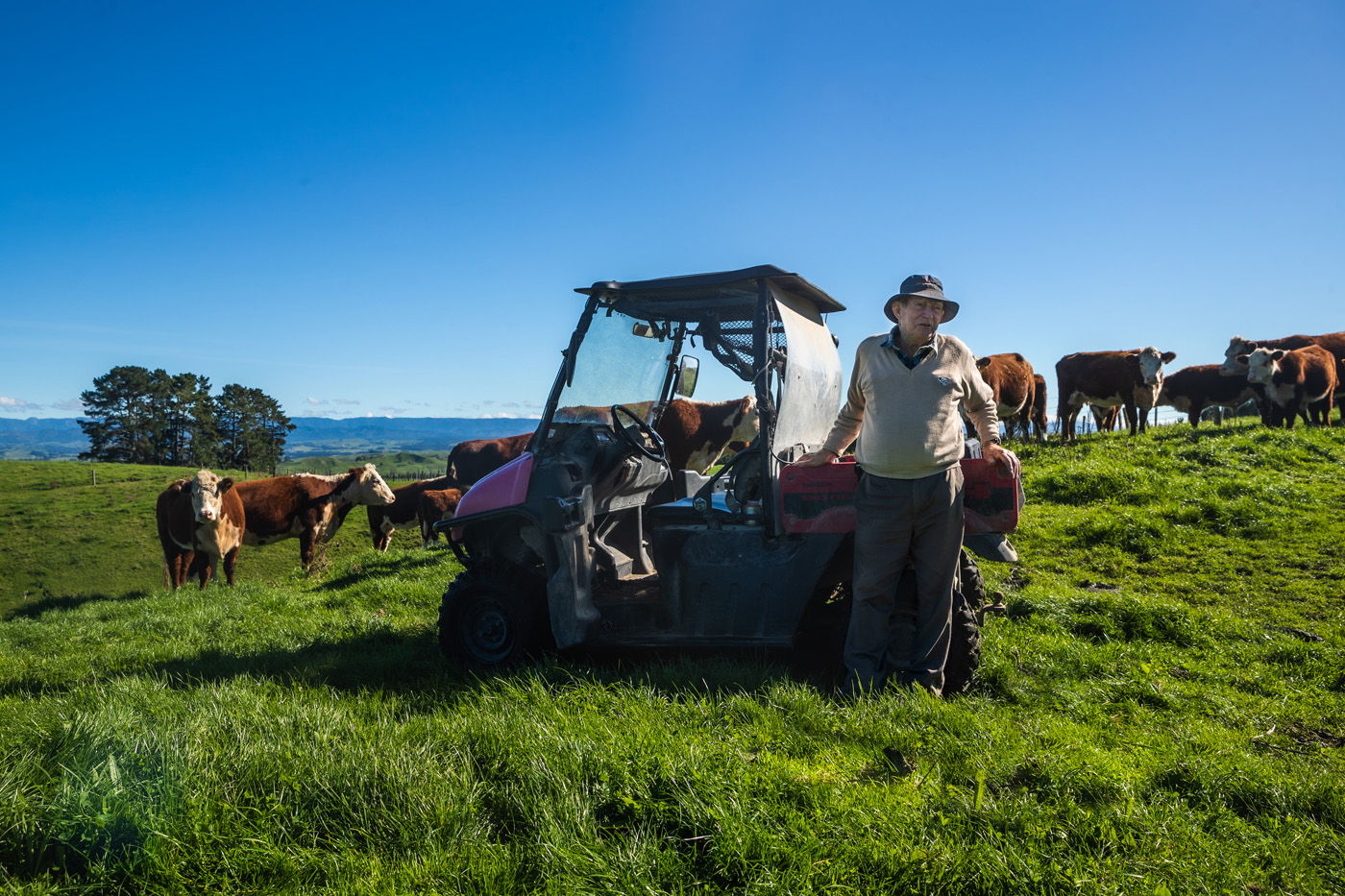 Goldpine Hastings is Peter's local store where he's been a customer for around 20 years. "I've found Goldpine very good. I've got to build a raised garden bed for my wife; they've got the timber all ready for me waiting and packeted up. So, that's the sort of service they give and I wouldn't go anywhere else. They're my first port of call for the fencing equipment and the relationship is very good," Peter said.
Over the last six decades, Peter and Lois have met some exceptional people being involved with Herefords and the rodeo industry. Sharing some memorable experiences, there never seemed to be a dull moment in Peter's varied career. Herefords have always been very good to Peter and his family.
Date posted: 23 May 2022