Goldpine
Nick and Jo Collins: Good Things Take Time
---
Nick and Jo Collins have been organic dairy farming for around 17 years. They farm in a small town called Piopio in the Waitomo District of the mighty Waikato. Nick and Jo take pride in their animals and their milk products, ensuring that the property on which they farm has healthy soil, diverse plant species and happy cows.
Growing up on a sheep and beef farm just north of Auckland, it was never Nick's intention to get into dairy farming long-term. Nick originally started out shearing for seven years but had a work injury where he needed to find something else to keep him occupied while he recovered. Milking cows was something that he simply fell into after landing a job through his sharemilking friend. Nick stayed on and has been in the industry ever since.
Nick and Jo saw dairy farming as a means to get into farm ownership – they had their hearts set on a sheep and beef farm. They went through the steps of dairy farming: wages, contract milking, sharemilking and then into farm ownership. After owning their farm since 2003, Nick and Jo sold the farm 12 months ago as they wish to purchase a support block of their own. They want to graze young stock and provide supplementary feed for the organic sector. Until then, Nick and Jo will continue 50/50 sharemilking for the new owner.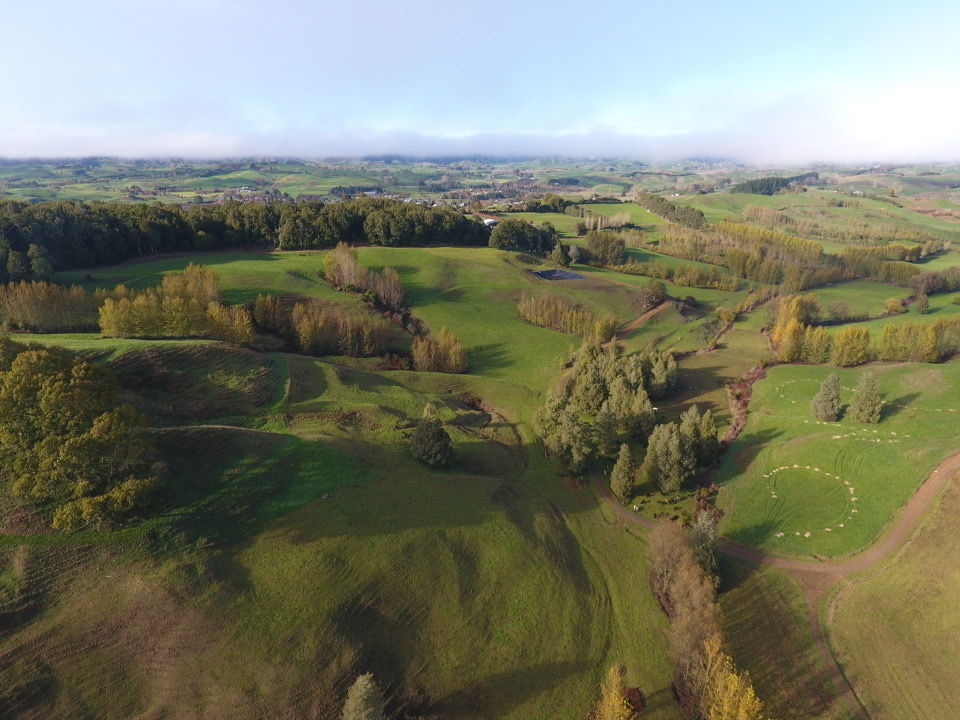 The farm in Piopio comprises of 100 hectares of freehold land and 40 hectares of leasehold land. The farm consists of 220 dairy cows which are looked after by Nick, Jo and another full-time worker. With Nick being brought up on a conventional sheep and beef farm, the transition to organics was only ever introduced when Nick and Jo started their dairy farming career. They knew that there were challenges and that by improving the soil, and providing a balanced diet for their stock, they could do better. Nick and Jo have always had a genuine interest in organics and have also dabbled in homoeopathy. Their realisation of managing the soil organically helps to achieve healthy animals and, in turn, a healthier product.
Another aspect of their transition to organic dairy farming was caring for the environment. Nick and Jo wanted to protect their waterways and provide a conscious and safe place for their stock and their workers. They also incorporated biodiversity elements of planting trees throughout the property. Along with their mission to help improve their farming techniques, Fonterra came out with an incentive for Kiwi farmers to transition to organic farming.
"When we bought the farm, Fonterra announced an incentive payment to transition to organics in 2004. That was a key catalyst for us to make the transition because the financial incentive was in place as well," Nick said. "At the time, it was a 7% premium during the first three years and then the premium jumped to 20% once we were certified."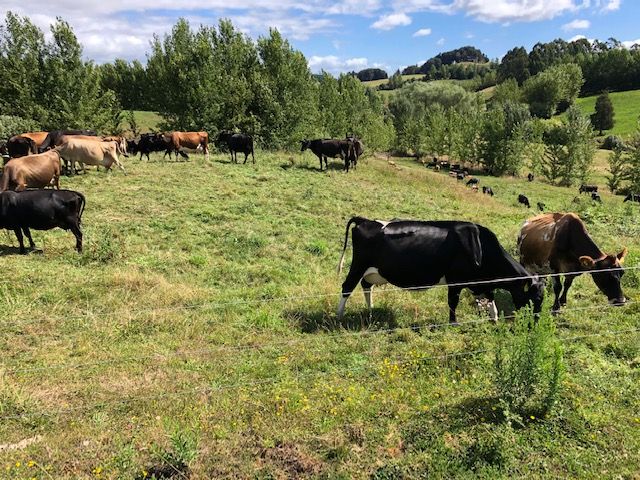 When discussing the difference in profits between conventional farming and organic farming, Nick said that organic farming has had its ups and downs over the years. But in recent times, it has been comparable to conventional farming, depending on your farm type.
"If you compared two farms side by side with similar topography, soil types and needing similar management, you will probably find the organic farm would come out on top currently. Your production is a bit lower but you're meeting all the environmental regulations, and then you're getting a premium for your product," Nick said.
"That's the future of New Zealand; to add serious value to what we produce. When supplying milk to Fonterra, we believe that it's the quality of the product, not the quantity that is important; not just for us personally, but for New Zealand as a whole. I think that realisation is paramount and it's come to the fore that that's where we need to be in the marketplace –at the top of the pyramid with our produce."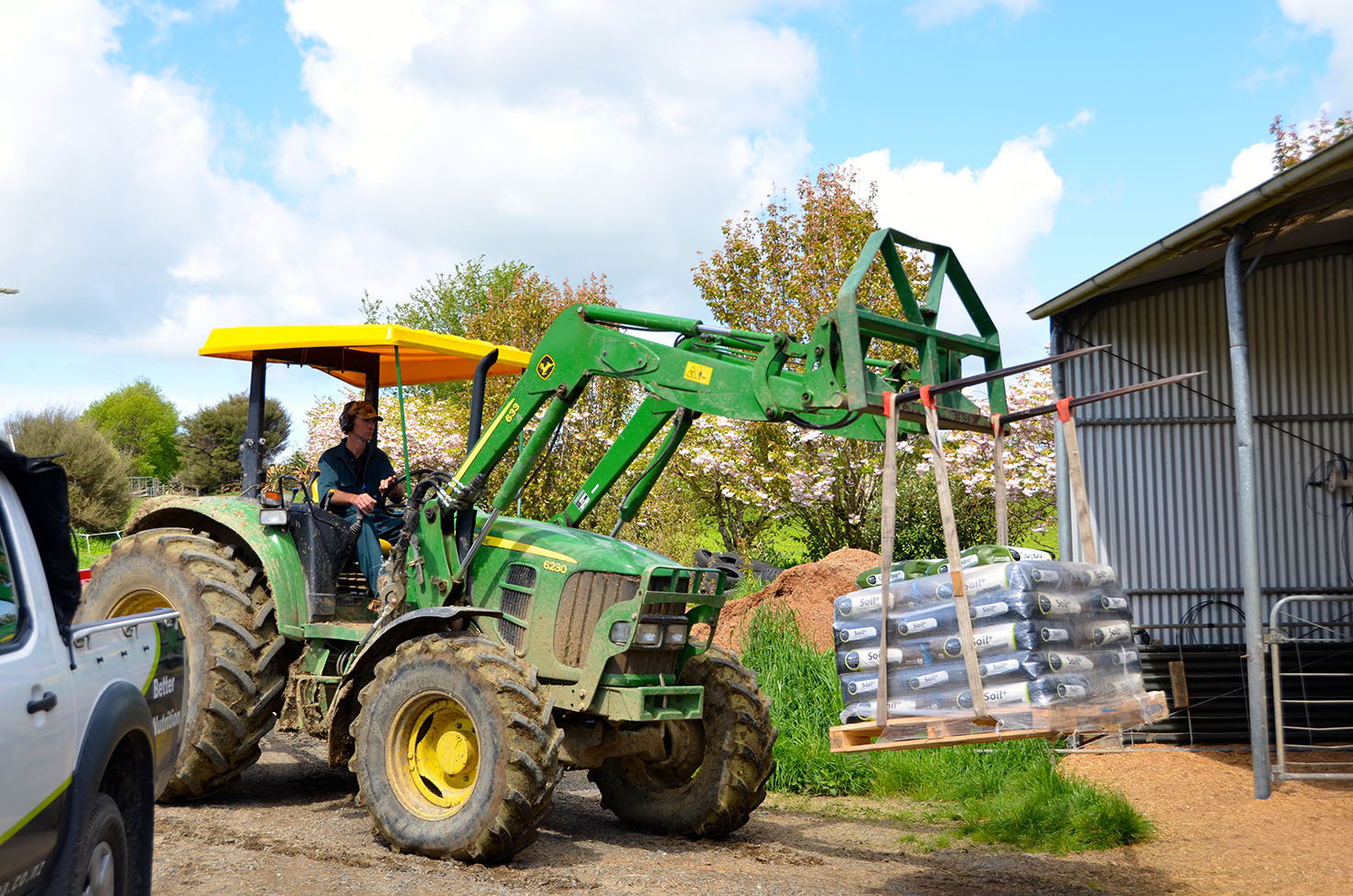 New Zealand is the best place to meet consumer demand due to its supply of quality products. Now more than ever, consumers are conscious about what they're eating. By maintaining high standards of products, this is what helps our country come out on top. Nick believes that the key is to start with the soil. Nick and Jo use a range of minerals for their soil inputs – Rorisons RMD, Abron, and AgriSea seaweed and fish products. The only thing that they are limited to when farming organically is synthetic nitrogen and superphosphate. There are, however, alternatives that you can implement.
"It's all about fostering a healthy soil microbial; life in the soil and also your diversity of species in the pasture too. It's not only beneficial for the soil but the animals' diet as well. Our tree plantings are part of that diversity because they also provide fodder for the stock. So, that's the two key components; soil biology and diversity. Nowadays there's plenty of products and inputs that we can use that can assist us along the way to provide that healthy balance," Nick said.
The best thing Nick and Jo did when they first started out organic farming was to get involved in discussion groups. It was "absolute gold" and made the transition so much easier for them. Along with that comes patience, perseverance and a mindset shift. It does take time but if you're willing to make it work, that duration will all depend on the history of inputs associated with your farm.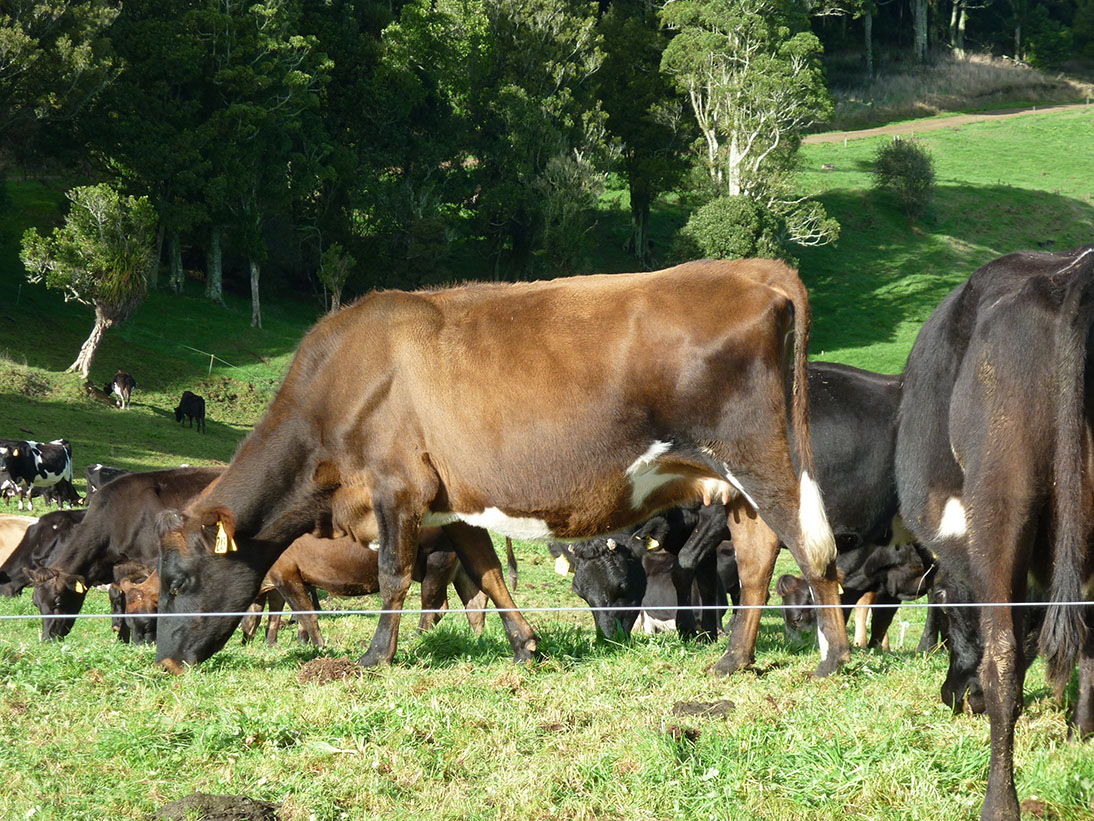 "With organics, the key is to be certified so you can actually reap the reward of the premium for your product. There's a full spectrum – I know organic farmers that are quite industrial in their approach. They may be missing some basic regenerative agriculture (Regen) principles in their management. There could be some very good Regen farmers that aren't certified because they may have some issues with, for example, a blackberry problem that constrains them in transitioning to fully organic," Nick said.
"If you're going to be Regen, why not be organic? You may as well take the premium. To me, that's the top echelon; be Regen organic, why not? If you really want to do it properly and show that you have integrity in your product, it just makes sense."
Nick and Jo are in their 30th year of dairy farming and the most satisfying aspects for them are the love of working outdoors with the animals, bringing up their family on the farm and providing healthy products to their consumers. Their interests outside of the farm include spending time with family, cycling and tramping.
"It's very important [to find the time to get off-farm] and that's sadly lacking at the moment. We've been a bit bogged down. Unfortunately, we got lumped with the news at the end of May that our owner was leaving and it was a difficult time to find staff. It just means more of a tie for us than is desirable."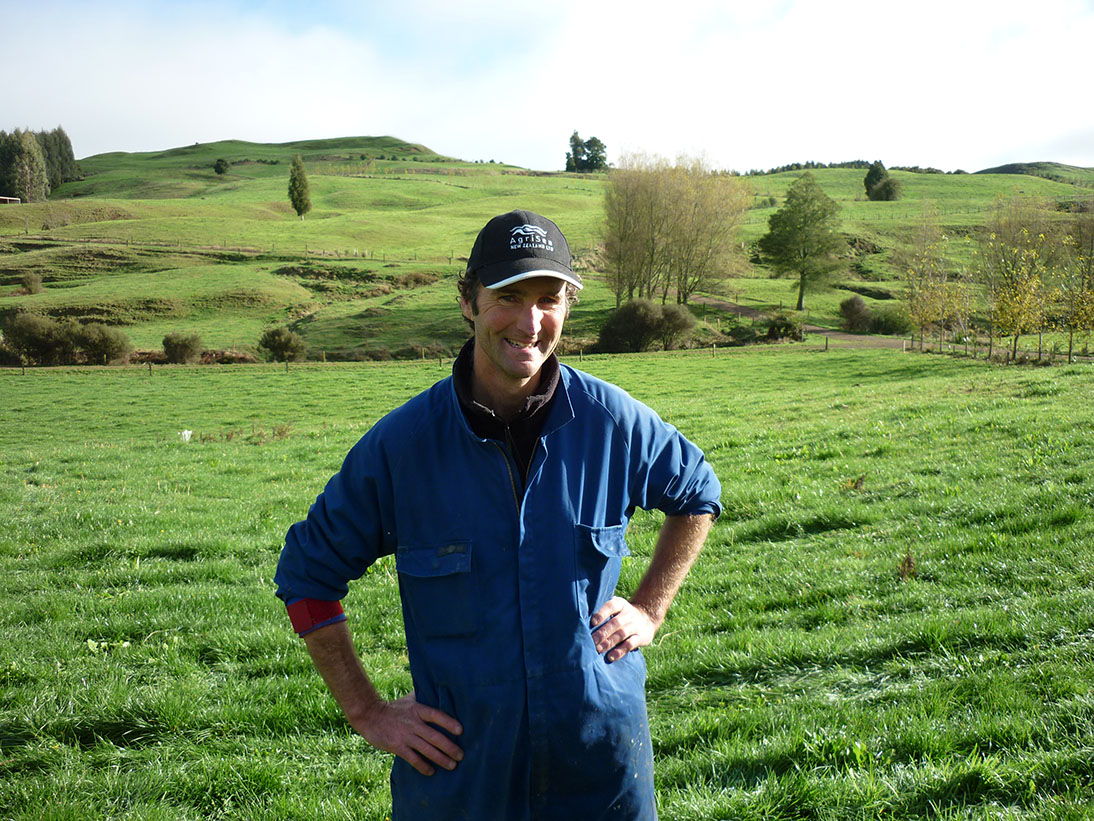 "We need to encourage more Kiwis into dairying, but it's a tough job. People don't want to work that hard nowadays but it's very rewarding and very satisfying. The primary industry is a good place to be for a career and COVID has proved that we're reliant on essential services – and food production is certainly key. I believe there's no better time to enter the industry at the moment. I think there's some great opportunities for people with the right attitude."
For Nick, farming means commitment. He was brought up with the mentality that it was normal to commit to farming. Nowadays he believes that has changed and sees an opportunity for the right people.
"I think it's probably easier now because there are so few people that are prepared to commit and work hard to progress forward. If you come with the right attitude and a good work ethic, there are opportunities galore." With a dairy support block on the horizon, Nick and Jo want to transition from sharemilking into owning another property that they can be proud of. They are wanting to find a property that they can convert to Regen organic, as well as finding a place to call home for the next 30 years. Their goal is to support other farmers with grazing and Nick hopes to get into coaching and consulting in the Regen organic space.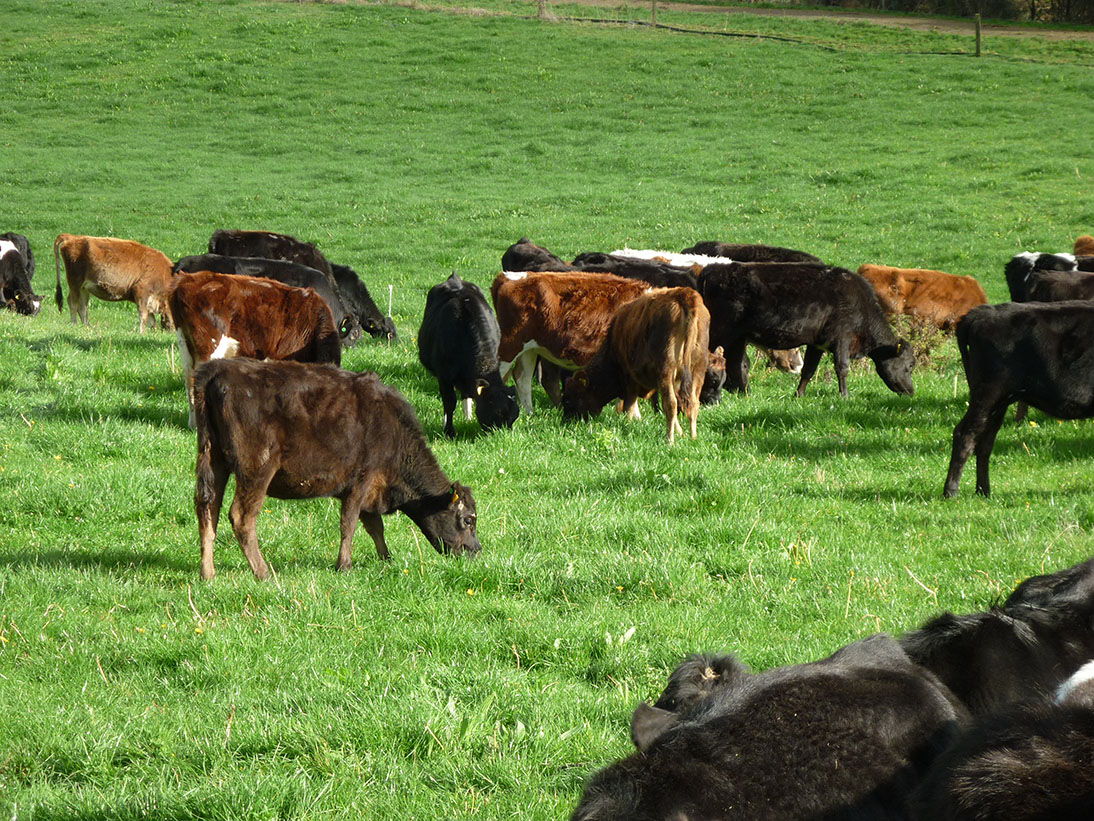 "I believe that farming in this country has never had a better future and it just breaks my heart to see a lot of our valuable land go into pine trees. I think with a Regen organic approach to a lot of those sensitive areas, we have that opportunity. There have always been portions of farms that would be better off retired, preferably in native or a mixture of pine and native – no issue with that. But to see entire farms going into pine trees is a big step backwards."
"My advice to farmers would be to focus on what we can provide the world in terms of quality food and to treasure that because that's New Zealand. That's our country, Aotearoa, as we know it, and providing quality products is our strongest attribute."
Date posted: 28 October 2021