Goldpine
Neil Robertson: Setting up a Fence Line Through a Dip
Fensin Limited
---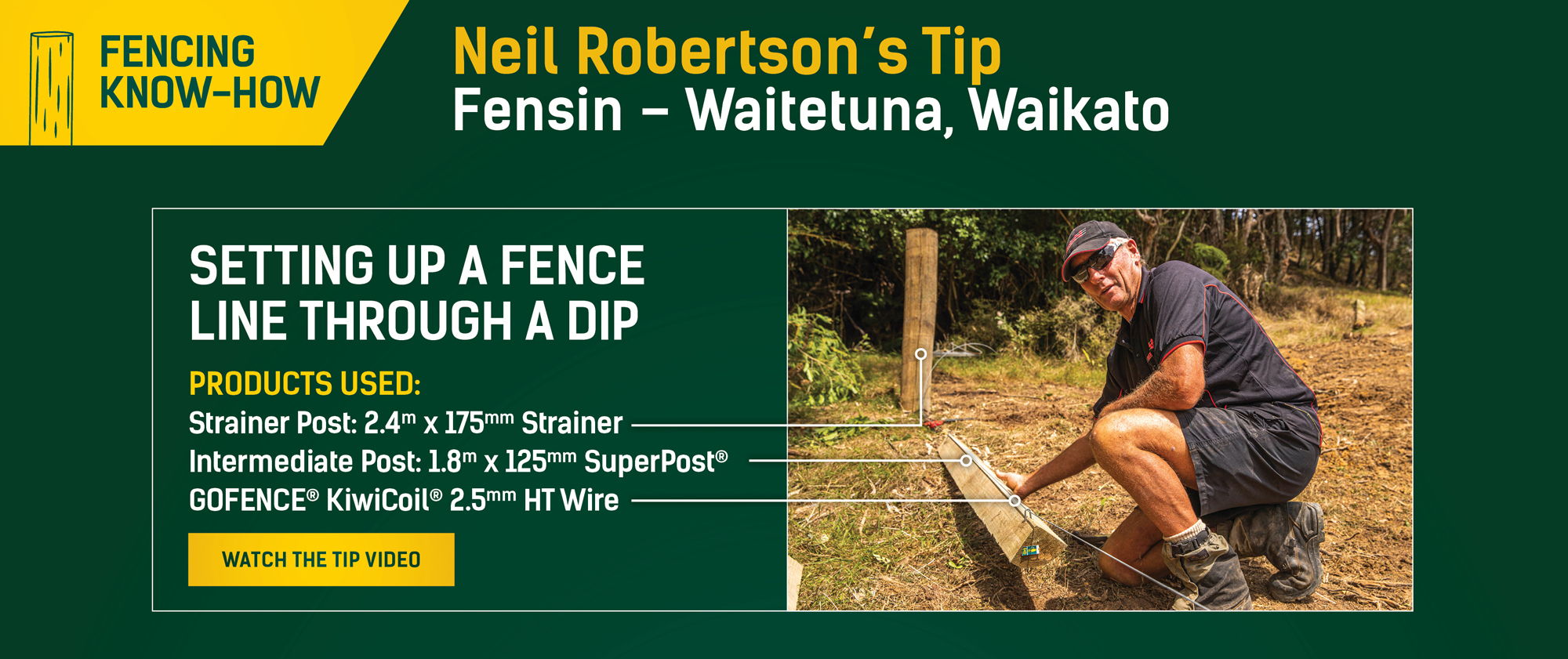 Neil and his wife, Debbie, are huge advocates of health and safety in fencing, with the pair being certified fencers. Fencing has been very much a family affair, with their son also working as a fencing contractor for 14 years (up until two years ago).
Neil spent two years in forestry and started fencing when he was 18 years old. He learnt the basics of fencing from his father while spending time out on his father's property. "I went around to four other farmers in the area and I got three jobs – I haven't looked for a job since. You build a reputation for your quality of work and looking after your clients," he said.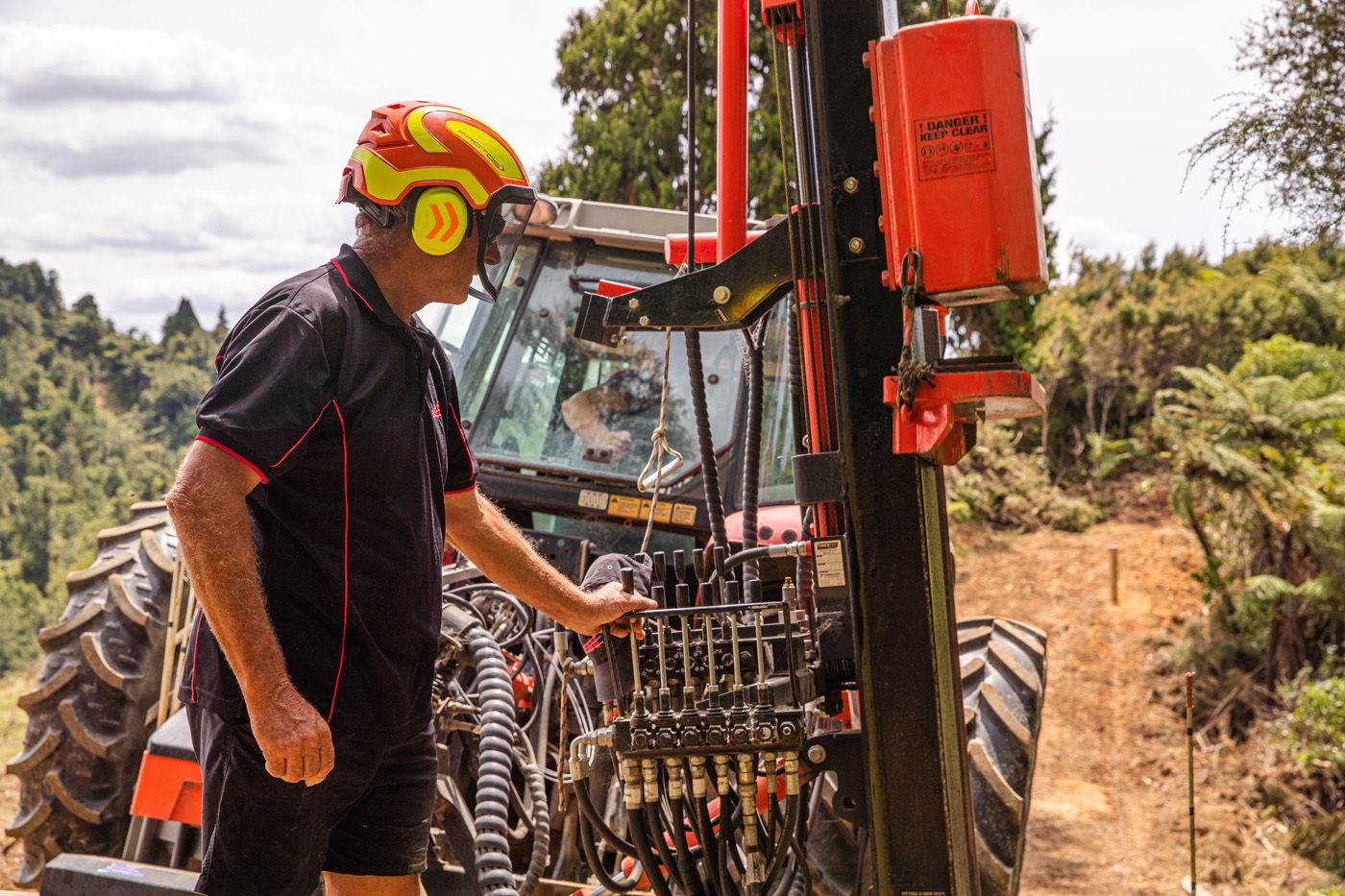 With a strong work ethic, Neil said that comparing your work with other fencers' work helps the industry progress. "I actually like going down the road, and if there's a contractor there that I don't know, I'll pull in and have a chat. Some of them are quite amazed that I actually do that. It's all part of the industry; to go and have a chat with somebody," he said.
Having a young family, Neil had to do things right. That's why spending a couple more moments on a job to make sure it was up to standard is something that he committed to doing, and still continues to do. Keeping up to date and having good, safe machinery is also a vital part of a good fencing business.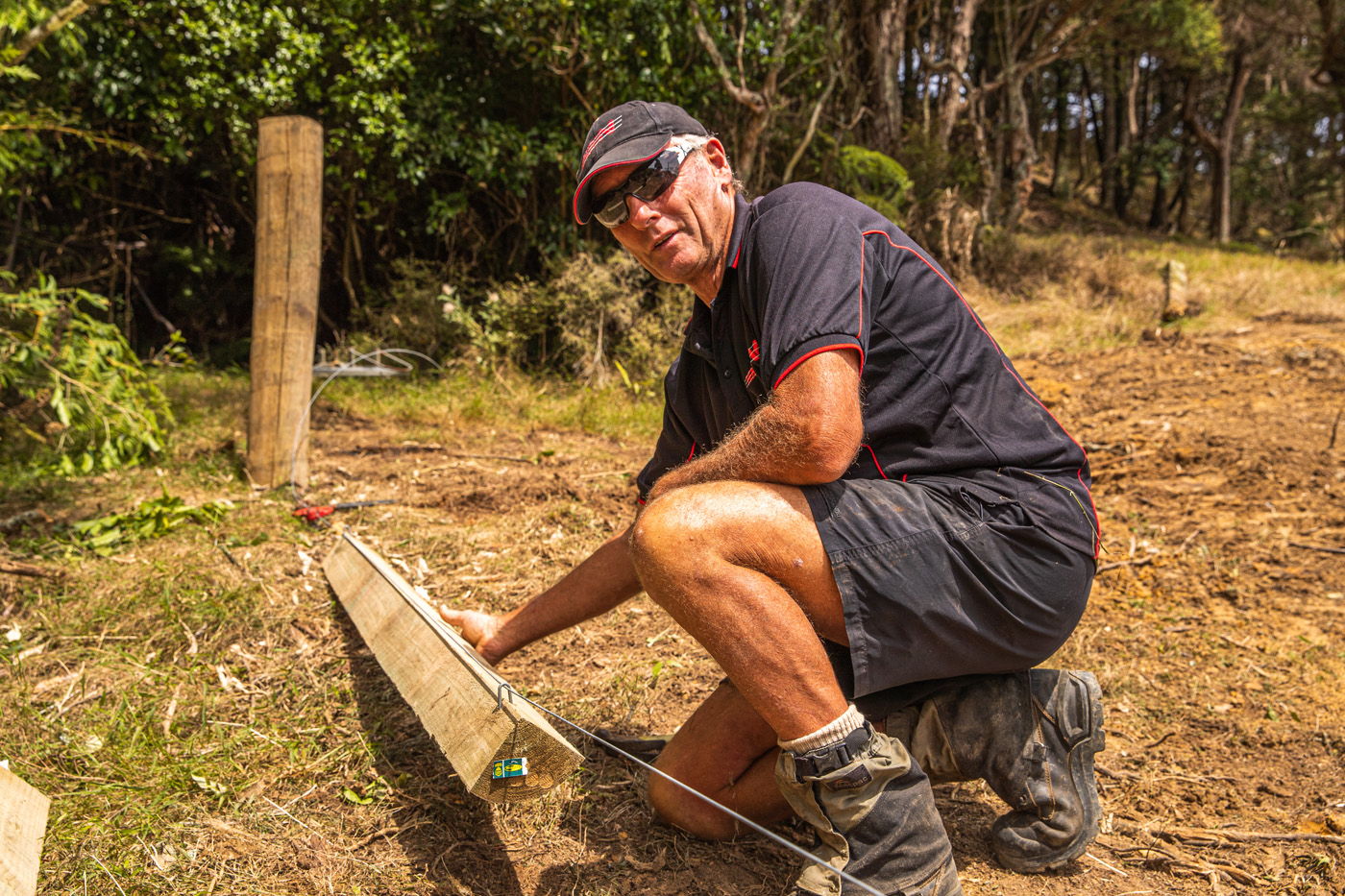 Neil currently works on his own but has had staff in the past that have later gone on to work for themselves. Many of his trainees have come from all sorts of backgrounds and some unexpectedly stayed longer than planned. He mostly works within the Waikato region but has done jobs in Wairarapa and Wairoa. Neil enjoys the diversity of work that fencing brings him – completing around 30 farm bridges for Environment Waikato through to rural projects, such as sheep fencing, retaining walls and post and rail fencing.
Neil loves dealing with the rural community and said he's never had any problems with his customers. His friendly nature and quality workmanship have landed him repeat customers, with one working relationship lasting 40 years.
We hope you enjoy Neil's fencing tip on setting up a fence line through a dip.
Date posted: 28 March 2022