Goldpine
No Muss, No Fuss
---
Mt Cass Station
Known for their Wiltshire sheep breed and genetics, Mt Cass Station is a certified organic sheep and beef property 
that spans 3,800 hectares amongst the steep, rolling countryside. A short 50 kilometres from Christchurch, their multi-faceted operation also consists of cropping and an off-farm meat brand, WashCreek Organic Beef and Lamb, which they sell to supermarkets nationwide.
When we visited North Canterbury, we were welcomed with a crisp, foggy morning that burnt off to present us with clear, blue sky. The farm, which is made up of 2,500 effective hectares, lambs 8,300 Wiltshire ewes and calves 250 cattle. They also dedicate 300 hectares to cropping linseed, fennel, white clover, lucerne and wheat – all certified organic under the Bio-Gro standard. These crops get divided into a variety of markets, where the wheat mainly gets sold to chicken farms and sprouting contracts in Japan. Their fennel is grown specifically for a European company, and pasture seeds are sold to local merchants.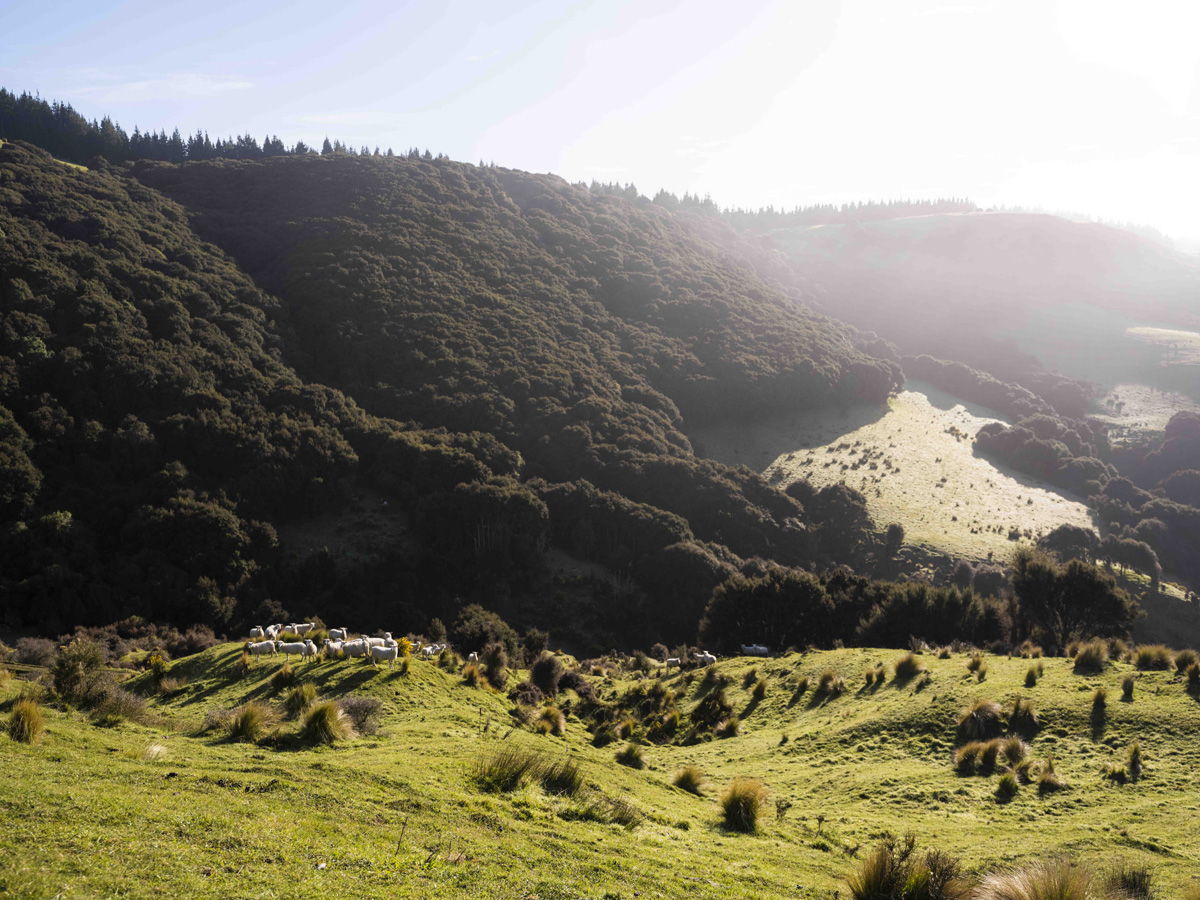 The general manager of Mt Cass Station, Dave Wooldridge, grew up on a drystock farm and following his studies at Lincoln University, he spent a good chunk of time in the dairy industry. He would say that he didn't come from a typical sheep and beef background, but after spending ten years travelling overseas and running a 16,000-acre beef ranch in Canada, he made the move back to New Zealand, acquiring a role at Mt Cass Station. His main drive for pursuing the management position was the scale of the operation, where he is constantly kept busy.
The station introduced Wiltshire sheep into their operation 15 years ago as they were transitioning from a conventional to a certified organic farm. "We recognise the Wiltshire breed as easy-care, disease-tolerant, low-input sheep. The benefits that we're seeing from the Wiltshire sheep in this operation are that they have a good tolerance for worm burden. They shed their wool, so we don't have the expense of shearing, dagging and dipping. It keeps our costs down by not having to carry out those operations, and we're not having to yard the stock for all those procedures as well. The sheep and lambs spend more time on the hill growing and doing what they do best versus coming into the yard every month for a drench or a dag," Dave said.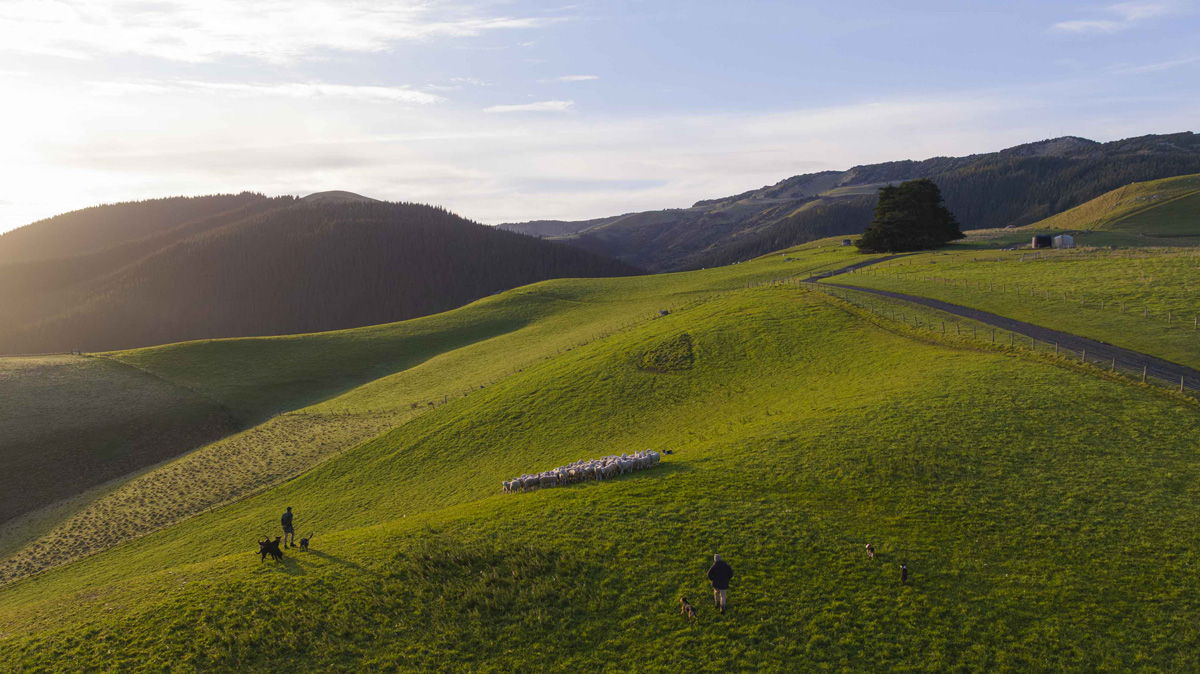 The wool then breaks down and goes back into the soil – no muss, no fuss. It's a natural fertiliser and helps to store moisture to increase grass growth. "There's a little bit of wool on the fences, but it just blows off," Dave said. "Mt Cass Wiltshire sheep have a very short wool staple that they shed around springtime, and it comes off easily. As we look around, the woolliest parts of the chain link gate are visible, but for the most part, you wouldn't know it was a Wiltshire farm versus any other breed of sheep."
As Dave showed us around the farm, on their front country block their older ewes had just started lambing, with their coastal block not too far behind. The Wiltshire breed is known to produce more than one baby, sometimes twins or even triplets. "There are a lot of multiples kicking around. We match lambing dates to feed growth and pasture conditions on different aspects of the station," he said.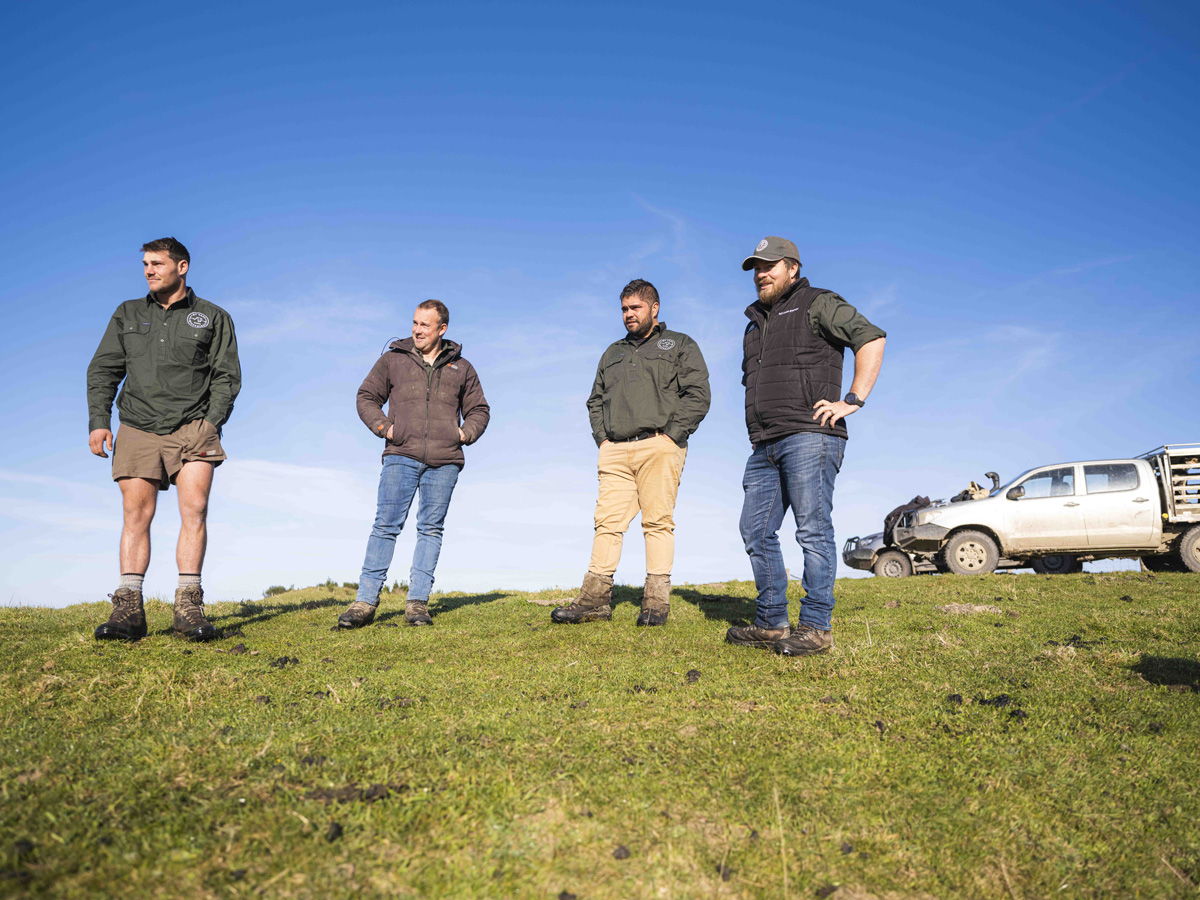 We got to meet all the team when we gathered at the local coffee cart for 'morning smoko', which was situated a hop, skip, and a jump away from the station. Due to the workers spending the majority of their time by themselves, Dave mentioned that it's always good to have time together to remember that there is a bigger operation that they're a part of.
Mt Cass has eight members of staff, including Dave, who work on the farm, and then two office administration staff. They also have three to four part-timers working for their organic meat brand. Wiremu, or Mu as they like to call him, and Jacob are a large part of the stock management team, along with Anthony and Ben. They also have a tractor-driving crew focusing on their agricultural and cropping endeavours.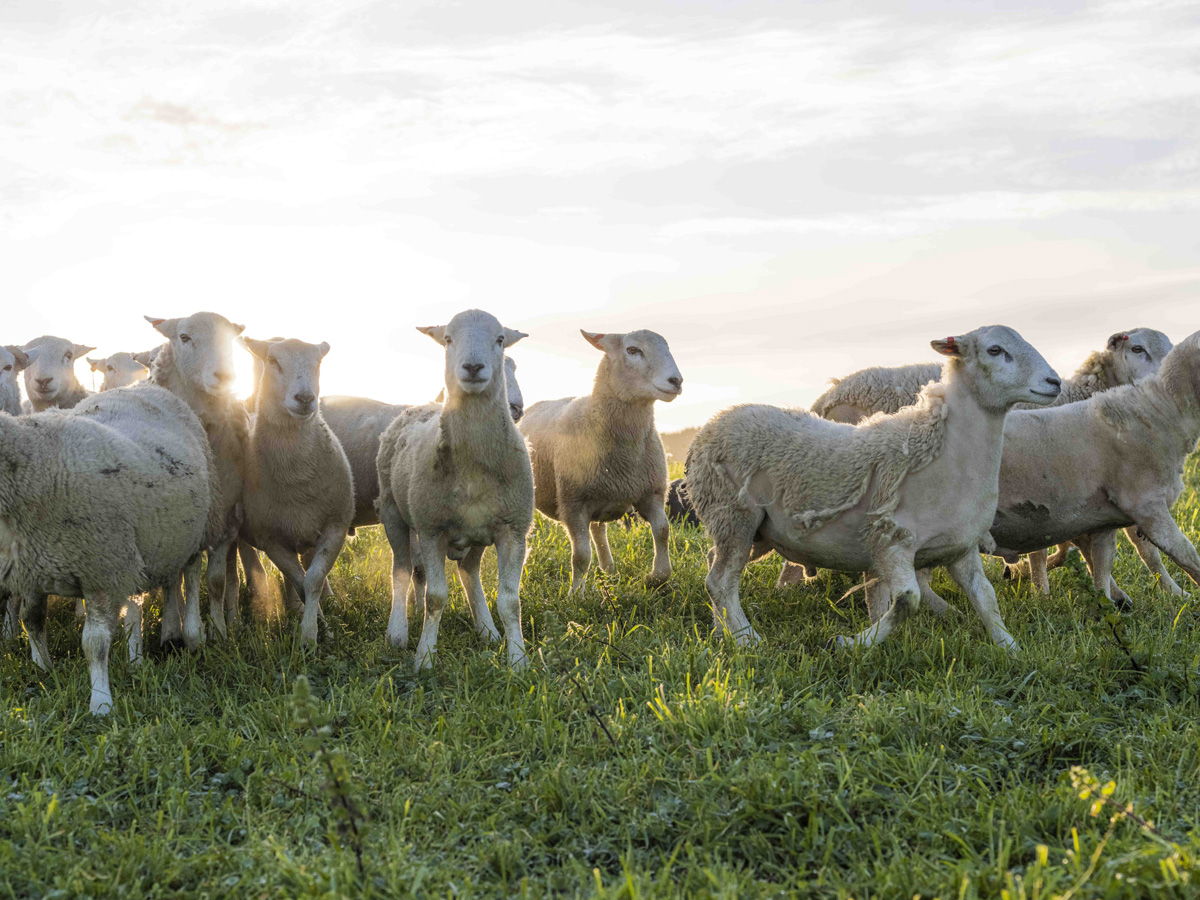 "Wiremu has been with us only three months but he's come in as a stock manager on this WashCreek block. He looks after all the stud stock as well, and he's really taken to it like a fish to water, loving his job. The rest of the crew are a pretty young bunch, and we all love what we do."
Their extensive, organic operation focuses on providing high-quality products, cropping, and Wiltshire ram and ewe sales. "Good genetics make for a good Wiltshire, and one of our biggest enterprises that has been generating a lot of return at the moment is selling genetics, between our ram sale in November and our ewe sale in January. The premium for Wiltshire sheep in New Zealand is quite promising, and it just shows that there are a lot of other farmers in the country that are doing the same thing that we've done, and they're focusing on analysing costs. They haven't been making money from wool for a lot of years, so they're just trying to make their operation work so that they can pay the bills."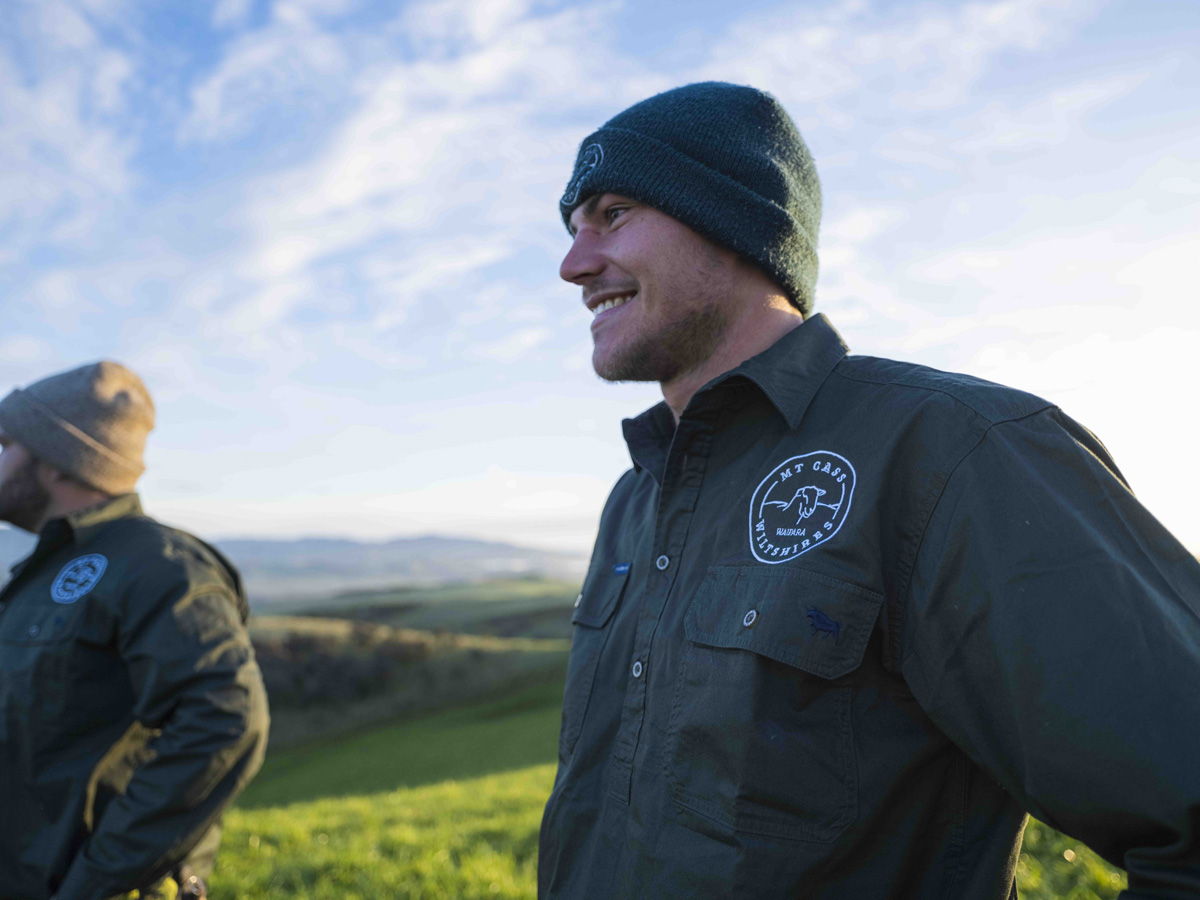 With their multiple enterprises happening, this can help with cash flow, so when the lamb prices are low, they still get a revenue stream from their cropping operation and vice versa. "We largely just want to focus on doing what we do and doing it well. The financial outlook for farming in New Zealand is looking pretty miserable, and we just need to focus on the basics and make sure that every dollar we're spending is making us more than a dollar, and that's all that we can really do at this stage, just those little bits of improvement. The conditions aren't right to be diving into any new enterprises or anything; so we just need to focus on being farmers," Dave highlighted.
"One of the key things here at Mt Cass for us is that it's a big operation, and for me to achieve what I'm achieving on the farm, it's not just me; it's the team that I have supporting me within the operation. A big shout out to the team that we have on the ground that keep the wheels in motion."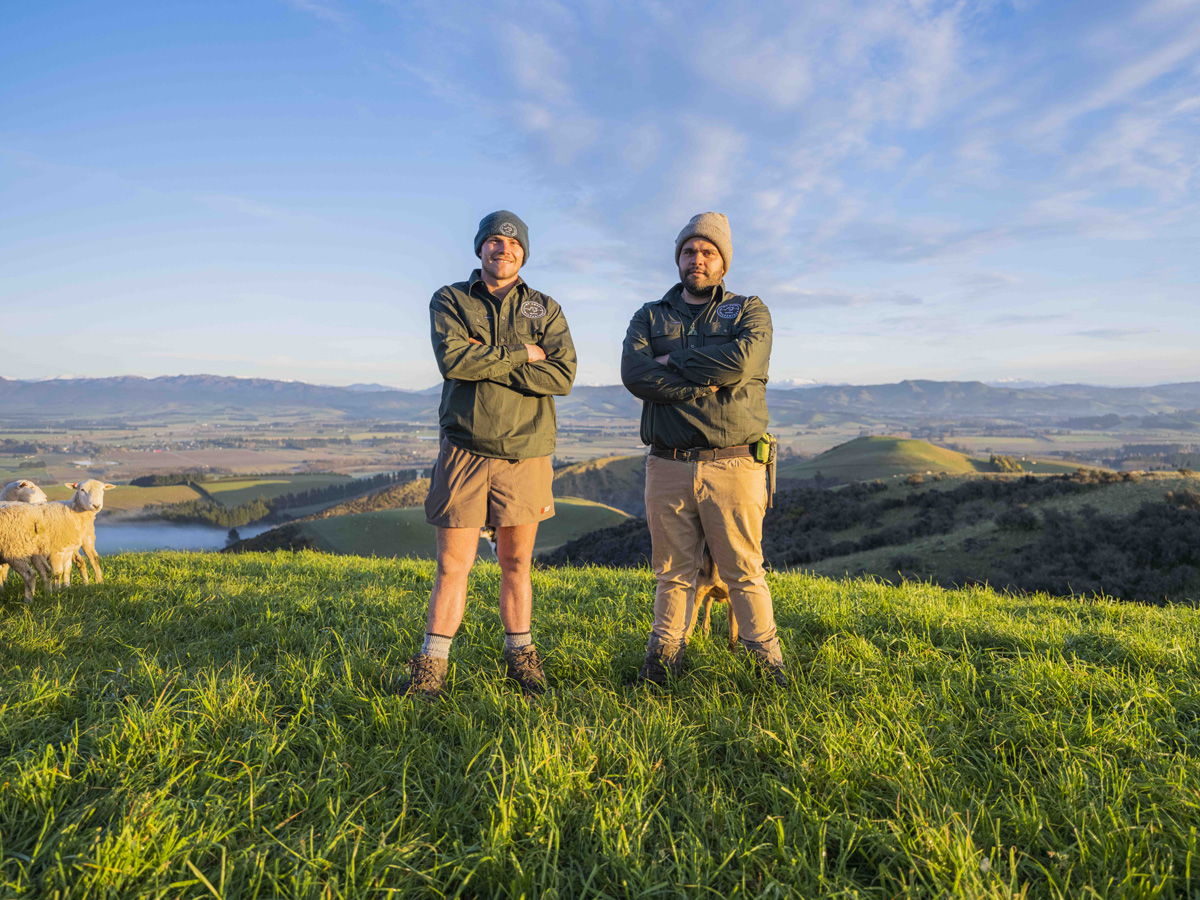 Date posted: 1 October 2023