Goldpine
Luke Jacobsen: In-Line Wire Fencing
Golden Bay Fencing
---

It's always a pleasure to visit the Golden Bay area and this time we found Luke Jacobsen installing a seven-wire fence.
Ever since leaving school, Luke has been working alongside his father, Dave, who is the owner of Golden Bay Fencing. After acquiring an NZQA Level 3 qualification, he started working full-time for the family business. Luke has now been fencing for over 13 years with 10 of those years spent as a contractor.
Working all over the region from Takaka through to Farewell Spit, Golden Bay Fencing works across a diverse range of jobs including rural fencing, stockyards, pile driving and retaining walls. Luke commented on key factors that need to be considered when installing new fence lines; what is the fence going to be containing, what type of soil will they be driving posts into and understanding the terrain the fence line will cover.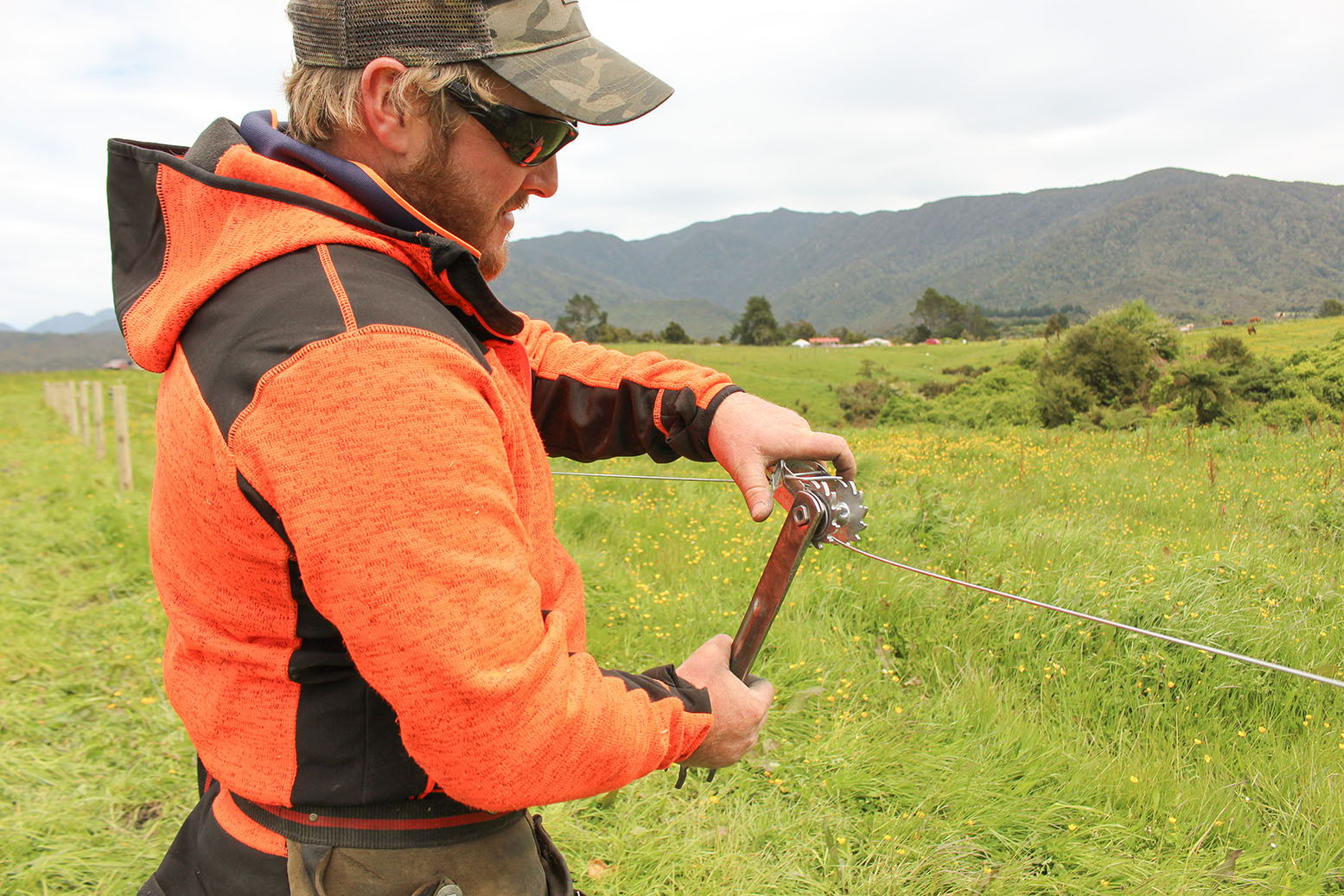 Constructing strong and robust fence lines is something Luke and the team at Golden Bay Fencing pride themselves on; fences should stand the test of time. Along with high quality workmanship, Luke said that using decent products goes a long way to making sure that fences go the distance.
Luke has been involved in the development of some of Goldpine's latest products. Most recently, Luke tested and provided feedback on the GOFENCE RAPTOR Driver Tool during the development stage; it's now a tool that he can't live without. "I bloody love the Raptor Tool. I use it every time I hang a gate. It makes driving the gudgeons so much faster and easier." Luke said.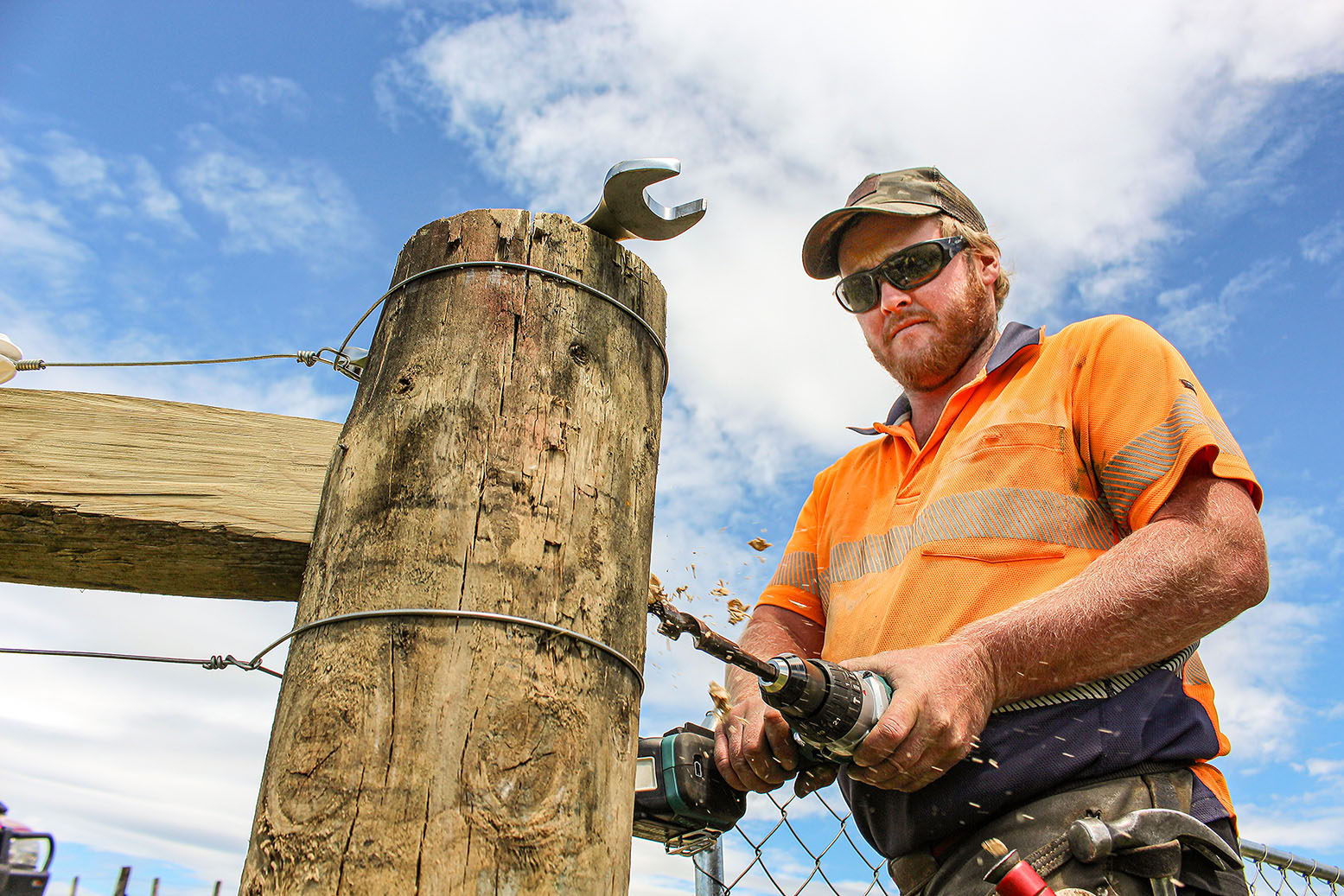 Aside from fencing, Luke also owns and runs a farm in Golden Bay with his partner Petra. The two of them recently welcomed their son Charlie to the family. When Luke isn't busy constructing fence lines, he spends his time either on the farm, spending time with his family or in the hills hunting.
For any fencing requirements in the Golden Bay area, make sure you check them out!
Date posted: 25 November 2021