Goldpine
Laura Koot: Advancing Women in Agriculture
---
Settled amongst snow-capped mountains, flat farmland and expansive hill country, the Northern Southland landscape is home to Fairlight Station; an intensive deer, sheep, beef and thriving forest operation. It is also home to The Fairlight Foundation internship programme that paves the way for advancing women in the agricultural industry.
Fairlight Station was originally founded by Captain John Howell, a pioneer and early settler of the South Island, with the property name derived from his home country, Fairlight Sussex County, England. The quaint, iconic homestead, originally built by Captain Howell, is a testament to the outstanding character and farming history that the Station holds, and is known as one of the oldest standing houses in Southland. The Howell family developed Fairlight Station into one of the first sheep and beef stations in New Zealand. As the years went on, the land was subdivided but maintained its original name. In 2002, Doug and Mari Harper purchased Fairlight Station, with Simon and Lou Wright becoming shareholders in 2016. Simon and Lou have been managing the property for nearly two decades.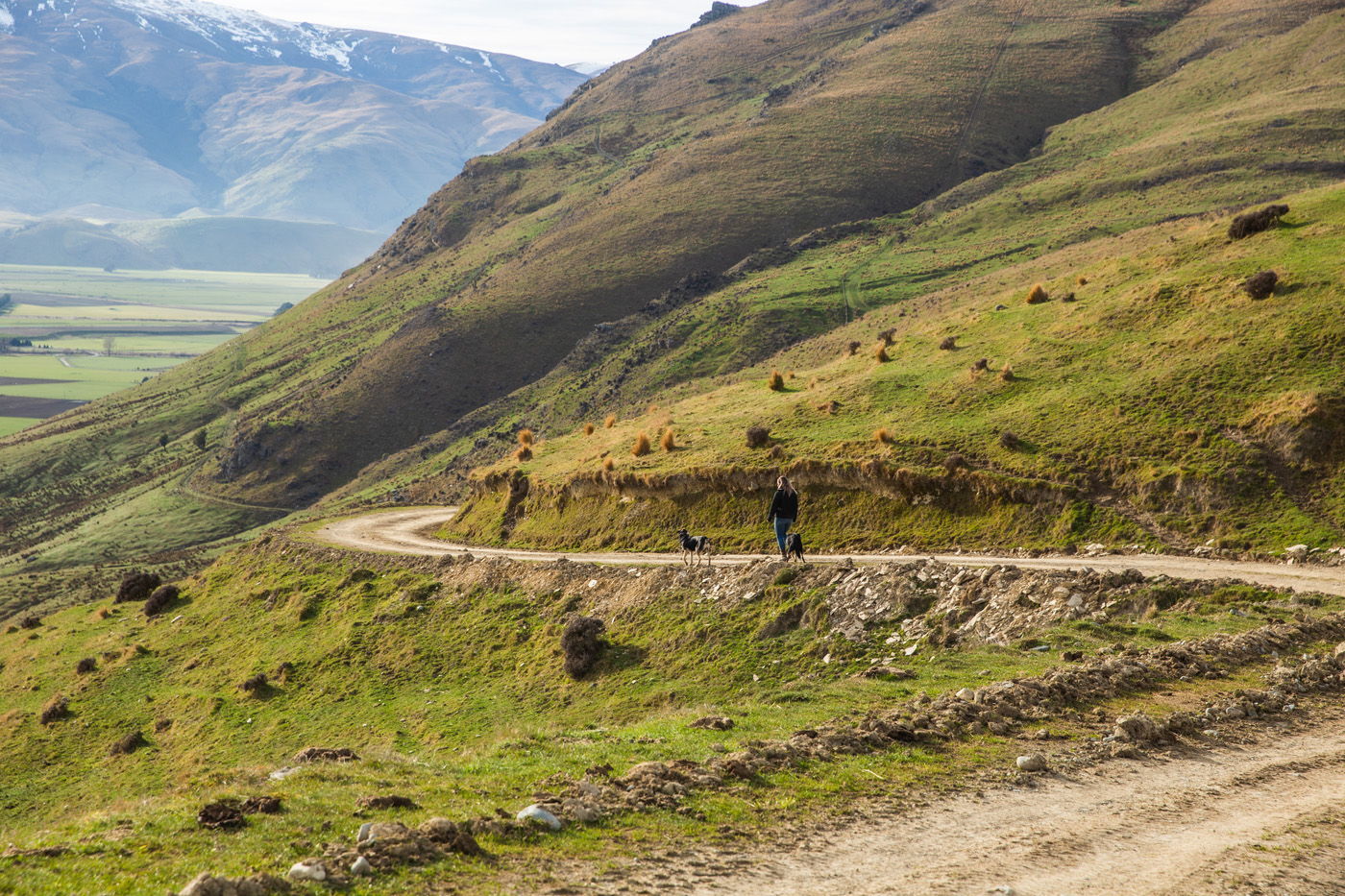 Fairlight Station spans 3,800 hectares: 500 hectares is arable land, 2,000 hectares is hill country and the rest is dedicated to Douglas fir forest. We witnessed the Station in all its glory alongside Laura Koot, Executive Director of The Fairlight Foundation, as she gave us a tour of the vast landscape that features an impressive and diverse range of stock classes.
Laura was as warm and vibrant as we envisioned, greeting us with a big smile and presenting an even bigger personality. Laura swapped her corporate life to return to her rural roots, saying, "you can take the girl out of the country, but you can't take the country out of the girl." Originally growing up on a sheep and deer farm in Mosburn, her initial dream was to be a country girl making it big in the business world. She went to university and studied for a Degree and Masters in Business Administration (MBA), landing her first corporate role in finance at Deloitte in Wellington. Laura spent eight years working in various corporate roles across New Zealand and overseas, before realising that this lifestyle wasn't for her.
"One day, I was sitting at my desk – I was a project manager at a cyber analytics firm in Christchurch at the time. I was in my high waisted skirt suit and stilettos because that's what I used to wear. I drew this picture and it was a pen on a bit of refill paper, it was the most terrible picture ever. But it had me with a glass of whiskey standing on the deck of a house that I owned with a dog at my feet, a truck and jetboat in the driveway, a horse in the paddock and it was surrounded by mountains. I wrote Laura's life in five years' time at the bottom of that picture. Once I drew that, I couldn't get it out of my head. I realised that I was unfulfilled in the roles and the places that I was working in. I was unhappy with my life and my lifestyle and that had to change," Laura reminisced.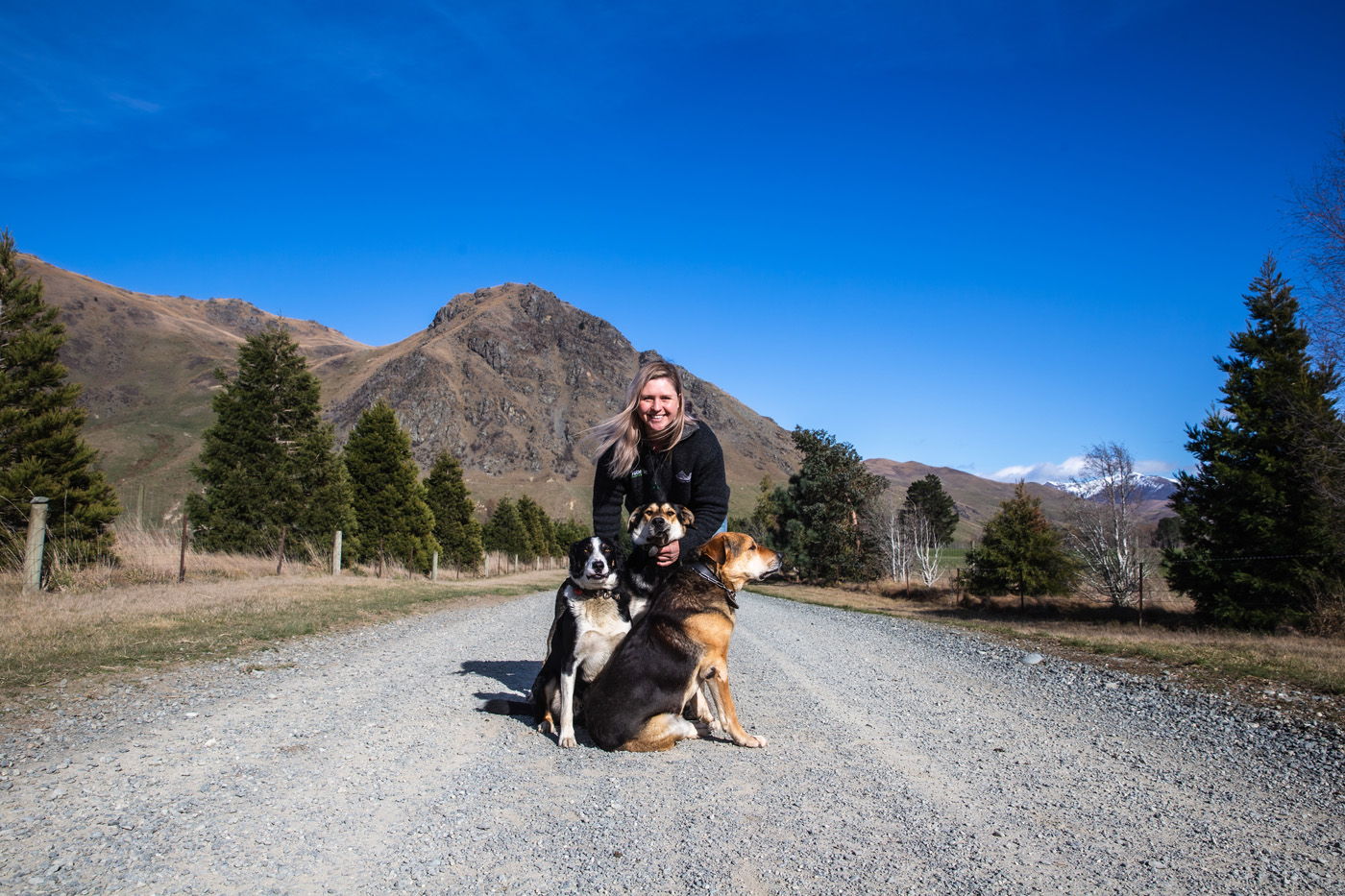 "My favourite quote is, 'Insanity is doing the same thing over and over again and expecting different results.' I knew then that if I wanted to change, I had to do something different. So, I did. I quit and I moved south," Laura added.
Laura noted down all of the things she loved to do, the things that would bring her the most satisfaction and what she knew she was good at. Upon reflection, no job combined all of those things, so Laura decided it was time to start a business of her own. She knew that working with women in rural settings and developing their confidence was what she was passionate about, so she started the agritourism business Real Country which teaches women essential skills on the farm.
"We all know what traditional finishing schools were. British society would send their girls to learn how to walk with books on their heads so they would have good posture and become proper little ladies. But for me, a proper lady is confident, capable and practical. At my finishing schools, I teach skills like backing trailers, changing tires and working with horses," Laura said.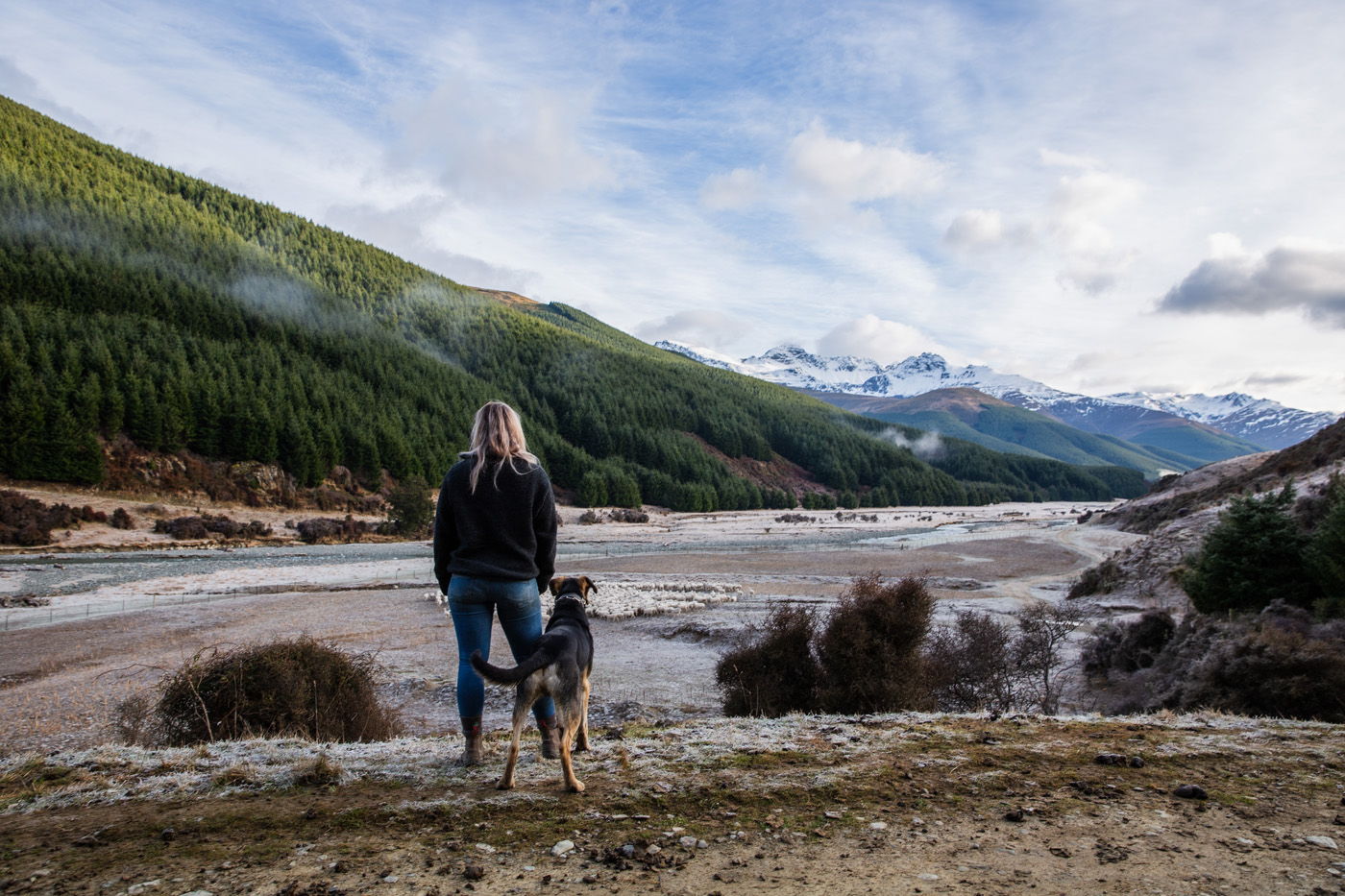 Laura set up Real Country and her women-only workshops a few years back and it was becoming a very successful enterprise until Covid hit New Zealand in 2020 and tourism was abandoned. During this time, Laura went casual shepherding and teat sealing dairy cows to pay the bills, and that's when Simon Wright from Fairlight Station contacted her. Simon and Lou's daughter Holly had been working full-time for Laura at Real Country and, due to the decrease in tourism, Simon wanted Laura to help him set up a farm training internship at Fairlight Station. Doug Harper and Simon Wright had always wanted to set up a programme like this and found Laura's Real Country skills and passion for rural women to be exactly what they needed to hit the ground running. The Fairlight Foundation was established in 2020 with its sole mission of advancing women in agriculture, and Fairlight Station was the perfect place to do it. With its balanced operation, it was good for skill diversification across the different stock classes.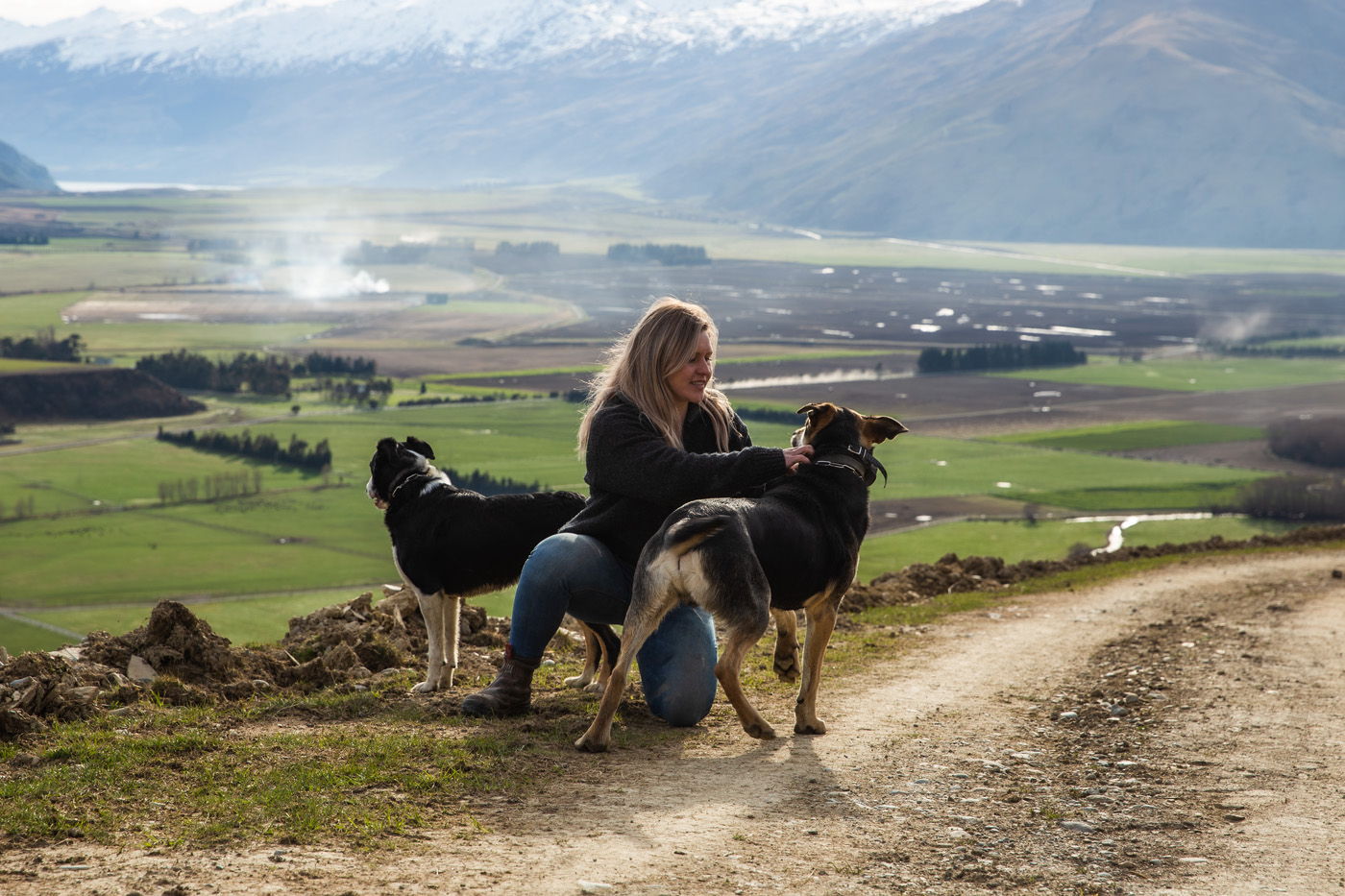 "There is no such thing as the perfect plan. You just have to make a start and execute what you know, and make the best decision you can. In Southland, we're in the best place to do it because we have amazing networks. I've called upon so many people to support the Foundation and that's really helped get it off the ground," Laura said.
The Fairlight Foundation offers a 12-month training programme each year for three lucky women. The interns live and work on site, not only acquiring professional development but learning personal skills as well. "We believe that it's not just about being proficient at your job, you've got to also have that confidence in your abilities to put yourself forward professionally as well," Laura said.
They have eight full-time staff at the Station, including the three interns. Laura counts herself as a part-time farmer whose main job is to look after The Fairlight Foundation, and Lou is the glue that holds everything together. Along with working part-time at the Foundation, Laura's Real Country workshops are starting to get back up and. running, and she also has her finger in every pie. She is secretary of the local Garston Sheep Dog Trial Club, publicity officer for the Southland Sheep Dog Trials, vice chair of the Northern Southland Medical Trust, runs a podcast called Stockwhips & Lattes and features on the REX Rural Show with Hamish McKay – all that whilst being a mum to a five-month-old girl.
"I like to do anything I can that's involved in the rural industry in some way, that helps inspire, motivate or give someone a bit of an insight into what the rural industry is like. I'm so proud of what we do here in New Zealand and I feel so grateful every day that I get to live my life in our rural industry because, for a long time, that wasn't my life. I wake up every morning and I get to do this – how cool?" she said.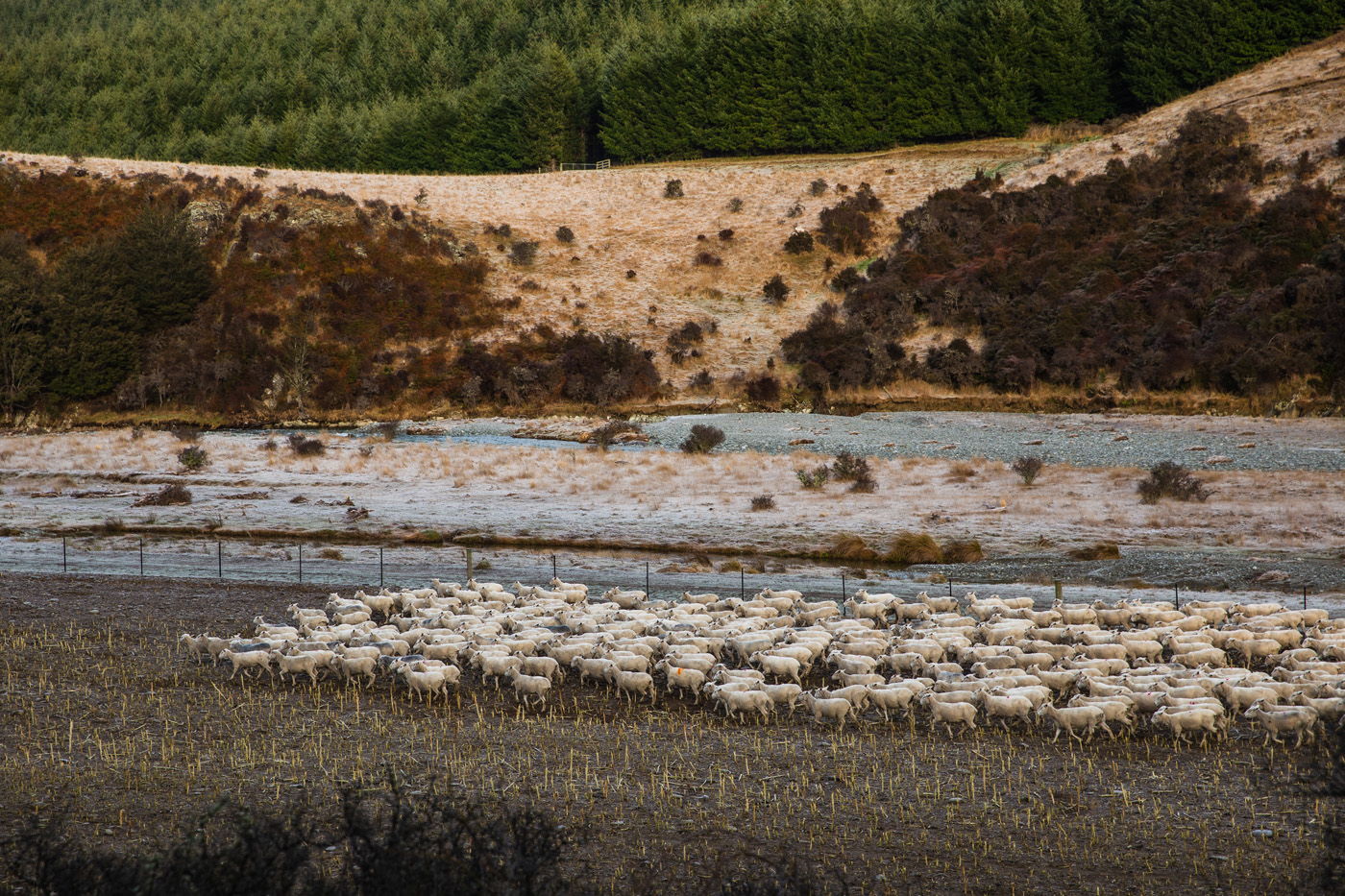 When asking Laura how she finds the time to balance the busy workload, she mentioned that it all feels the same. If it's something that she feels passionately about and it's something that brings her satisfaction, it doesn't feel like a chore. When Laura does find time to reset, you will find her horse riding in the Roberts Valley amongst the hills with her dogs and no cell phone coverage.
Laura wants to continue to help women get ahead in the rural sector. She mentioned that so many women want to be on the farm so they do a Bachelor of Agriculture, but the reality is they need to be able to gain practical experience. Laura's advice to those leaving school and wanting to go out shepherding is to look into Telford, Coleridge Downs and Growing Future Farmers. They are all helping to train individuals in agriculture. Other ways are to learn on the job and get involved in the local community through volunteering efforts. "Networking is your net worth, anywhere you want to go in life. Building those networks and giving back to the rural community will see you getting steered in the right direction," Laura said.
"Whenever you do something new, you can only make the best decision you can at the time – execute on it, learn a little bit, adjust the plan and keep going. That's just the nature of it all. There's never going to be the perfect time of year, you're never going to have the right amount of money and the market conditions aren't going to be exactly right. But if you focus on doing something you're passionate about, then that will steer you through the challenges and see you stick at it long enough for it to become successful. For me, satisfaction and success are helping others achieve their goals, which makes me feel successful. That's what gives me satisfaction," Laura instructing her heading dog Sol to round up sheep Laura concluded.
Date posted: 1 October 2022