Goldpine
Johnny Milmine: Tunnels of Vitamins
Berry Farms NZ
---
'

It was a foggy morning on the way to Astill Farm, one of three locations that Berry Farms NZ operates from in the Hawke's Bay region. When we reached our location, we were greeted by General Manager Johnny Milmine as he showed us around the site that consisted of five canopy hectares of raspberry-filled tunnels.
Along with Astill Farm, Berry Farms NZ also have Bay View Berry Farm – roughly 25 kilometres apart. At Bay View Farm, they grow raspberries, blueberries and strawberries, totalling nine hectares of tunnels. Berry Farms NZ currently grows one and a half hectares of blackberries on another site with plans to transfer them to one of their existing sites (or a completely new location).
RD8 Fresh Produce Group is the holding company for RD8, Berry Farms NZ, The Fresh Berry Company and Hoddys Fruit Company. Each of these businesses plays a different role within the horticultural industry.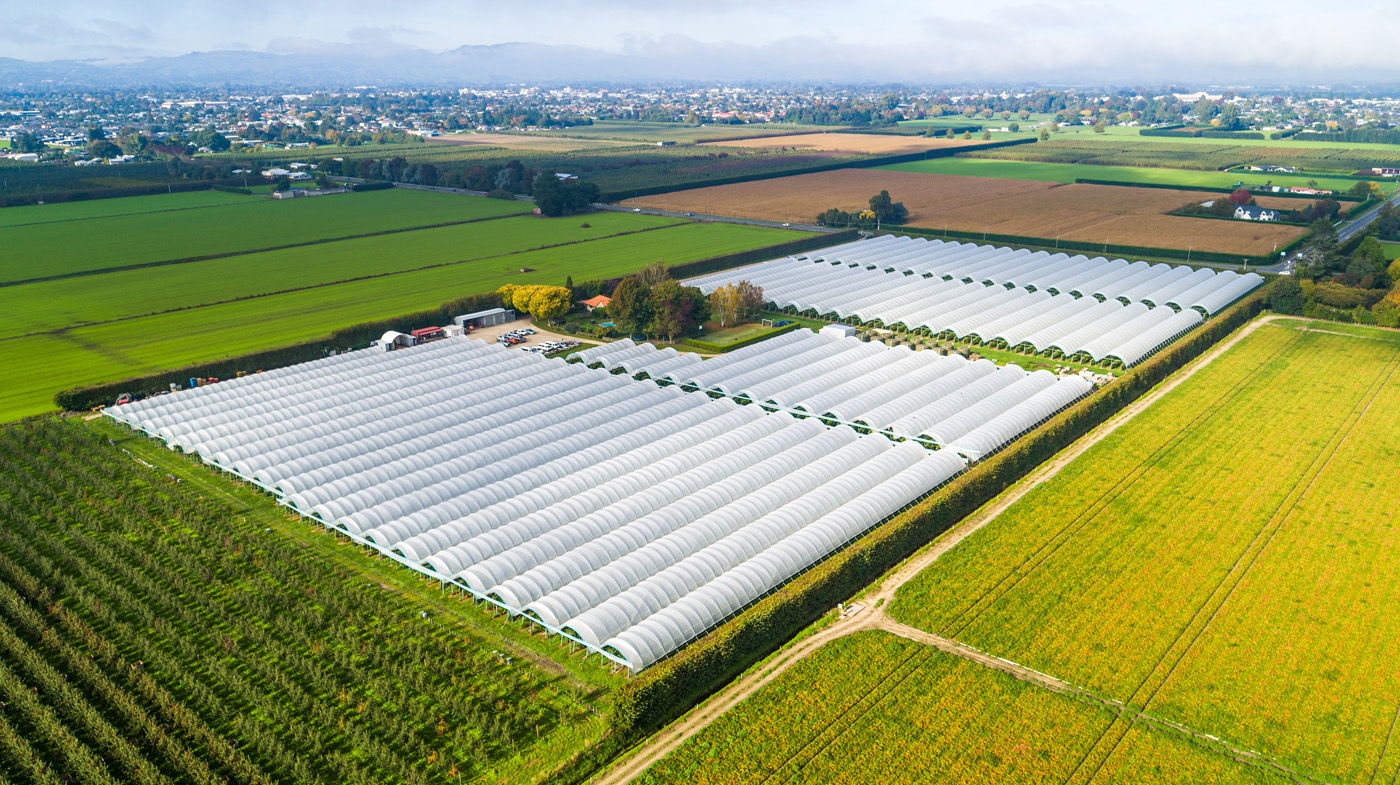 RD8, which is owned by Craig Hall and Dean Astill, focuses on product exports whilst The Fresh Berry Company focuses on marketing. Berry Farms NZ is the growing side of the operation. They sell their fruit under the famed Driscoll's name, an American-owned company that dates back to the 1870s when Joseph Reiter and Dick Driscoll grew their first strawberry operation in California. One hundred years later, Berry Farms NZ is part of propagating and growing Driscoll's exclusive produce in New Zealand.
Berry Farms NZ produce approximately 40 per cent of New Zealand's raspberries and around 50-60 per cent of New Zealand's blackberries. They have been going strong since 2016 when they first grew a small test block to observe how well their crops would grow in New Zealand conditions. After proving successful, they developed Astill Farm and then Bay View Farm in 2018, and they now have over 15 hectares of varied soft fruit berries across their properties.
Johnny has been working for Berry Farms NZ for two years now. Before that, he worked in viticulture for 20 years at Delegat. Johnny studied viticulture and winemaking, however, he established that he enjoyed the hands-on growing and machinery side of the industry and being out in the field. He started pruning for Delegat, working his way up to management. Johnny's next chapter led him back into the horticultural sector as the general manager for Berry Farms NZ.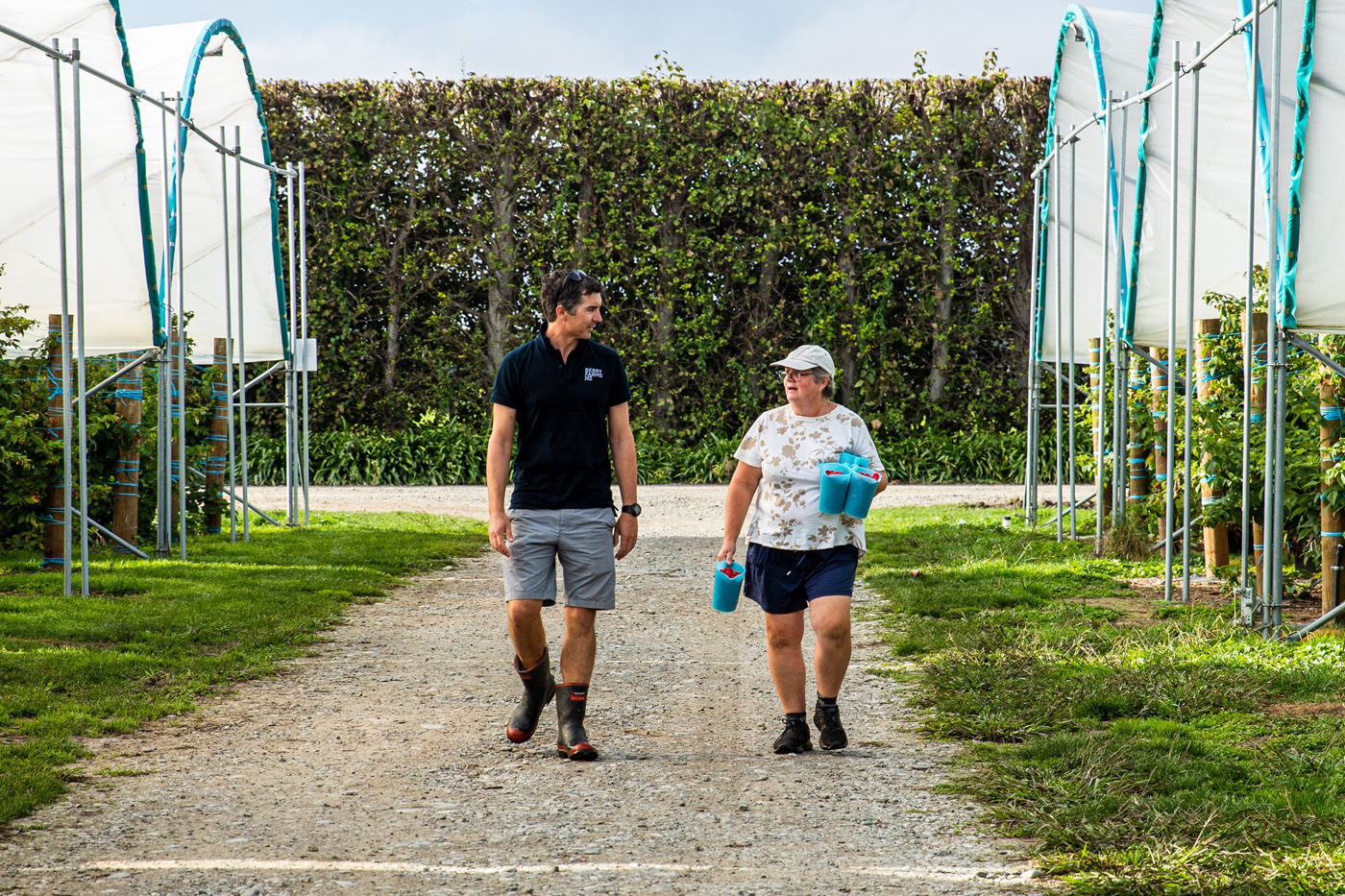 Having been raised rurally on a small stone and pip fruit orchard in Hawke's Bay, Johnny has always been surrounded by fruit. His parents now have a sheep and beef farm, however, he decided to go down the viticulture path as it was a developing industry in the late 1990s when he was finishing secondary school.
"I enjoyed wine and had a good friend that was interested too, so I decided to head into studying wine. I guess I ended up with a career in the fruit industry because I enjoyed working with like-minded people and got satisfaction from growing the plants and the produce. With plants, you've got to observe and assess them to ensure they are growing their best to produce the desired result – quality balanced with quantity. You also have to create a team culture and work with the people to achieve the shared goals. Whether you're growing them in the soil or growing them in media like we are here, you've got to consistently analyse them and ensure they are in their best health, before it's too late," Johnny said.
Having worked in the industry for two decades, Johnny also has a passion for wine and has a vineyard at home where he and his family grow Chardonnay and Merlot grapes. Johnny and his wife Elisha also have a side business, Prime Limes, producing four hectares of limes (around 5,000 trees) for the domestic market. Along with his varied jobs, which keep Johnny very busy, he loves being a dad and husband and enjoys hunting, fishing, motorsport and motorbike riding.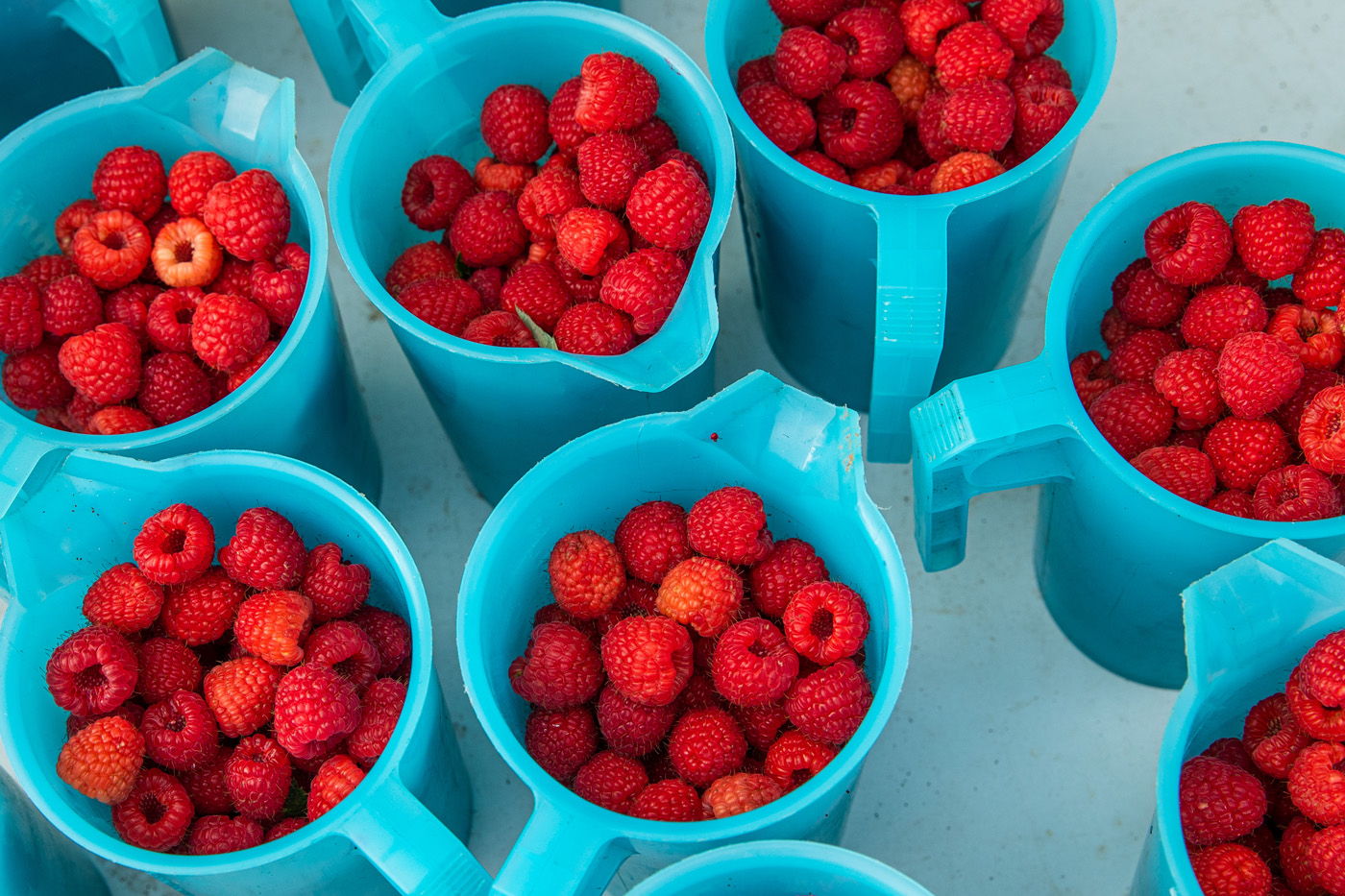 Berry Farms NZ was fortunate enough to avoid any major labour shortages, with Johnny mentioning that they have been supported by two good businesses, J Ryan Contracting and Team Work HB, who supply them with the labour that they require. Laughter and music emanate from the tunnels as the workers chat to one another whilst picking fruit. Berry Farms NZ take pride in looking after its staff and making sure they have a safe and memorable experience, hosting barbecues and supplying them with ice blocks on warmer days as the tunnels can get incredibly hot in the summertime. There are a number of Recognised Seasonal Employees (RSE) working at Berry Farms NZ that send money back to their families overseas, and you often hear stories of how they can purchase a house back in their home country from all the hard-earned money that they acquire from being part of the New Zealand horticultural industry.
"The rough number is 10 pickers per hectare. So, if we've got 17 hectares, we need 170 pickers. Then there's the support staff around that as well: the tray runners and the supervisors, etc. So in a full season, we'd be around the 200 people mark," Johnny said.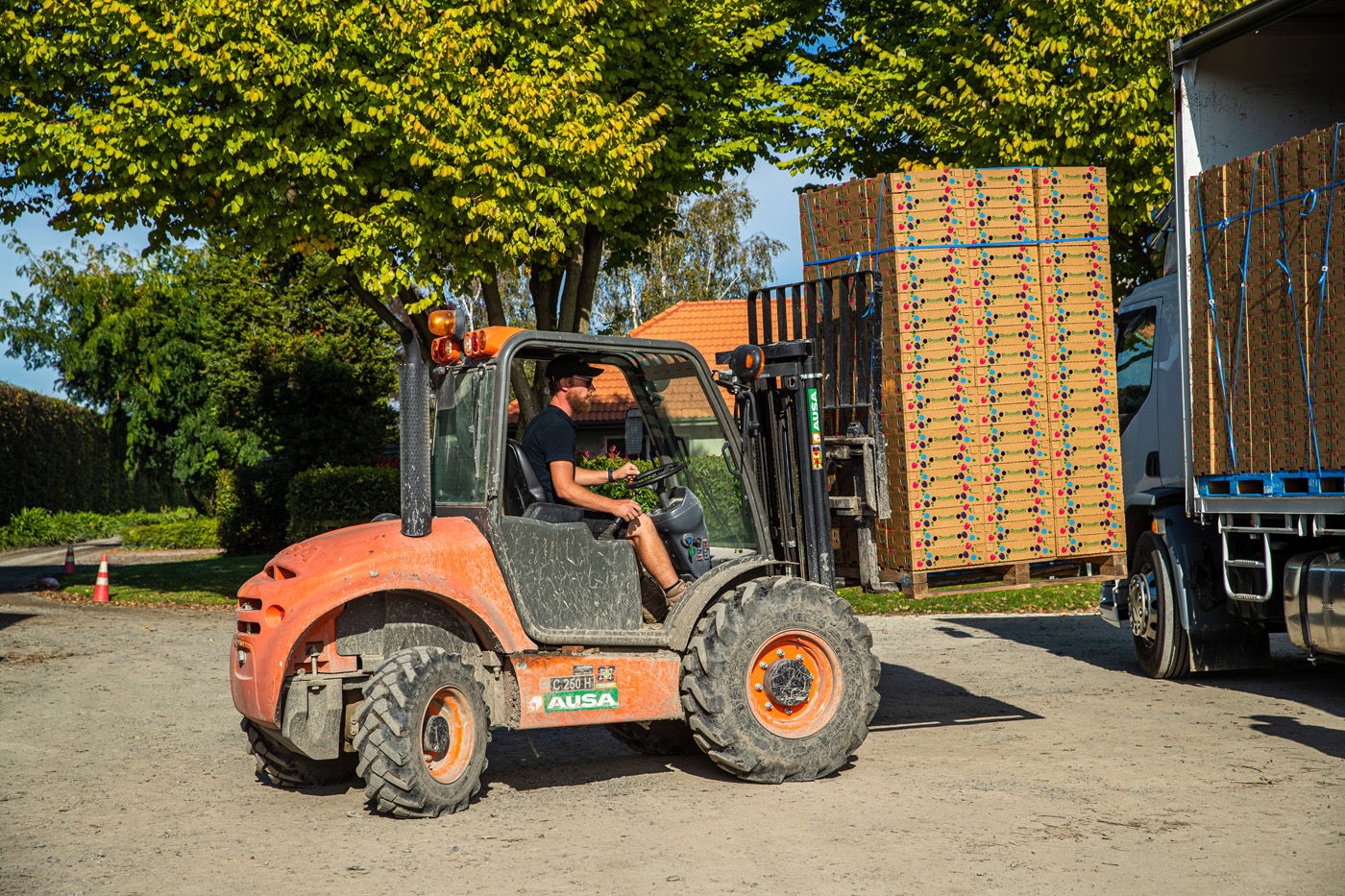 Johnny has had a relationship with Goldpine since working at Delegat, but they also use Goldpine products at the Berry Farms NZ locations. Johnny deals with their local Goldpine Hastings store where they are supplied with posts, y-posts and wire for their berry tunnels.
"Dealing with Goldpine is great. They're always friendly and easy to work with," Johnny said, "They've generally got everything that I need from the shop, otherwise they'll get it in. All the products are of high quality."
Berry Farms NZ is focused on the domestic market and is at an advantage with all the food grown and produced locally.
"The number one priority for us is supplying people with healthy food. There's a lot of technology and support from the Driscoll's global network that we have access to. All our plants here are grown in coconut coir in pots, and then we use fertigation systems to provide them with all the nutrients they need. It's basically hydroponics and it means that we can produce fruit almost all year round. Raspberries will be around nine months of the year this year. This is an industry that's excited to provide people with healthy and delicious food," Johnny said.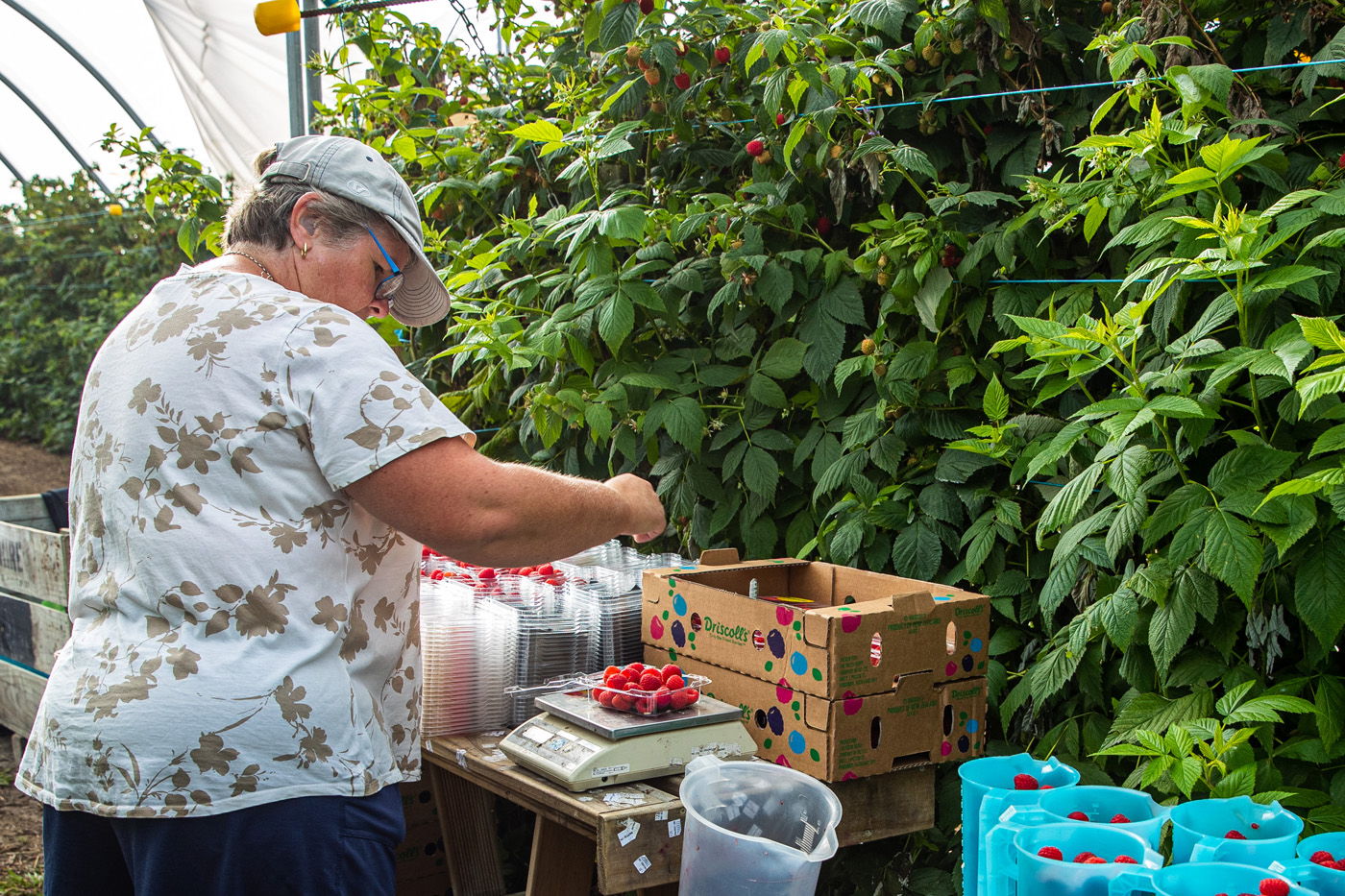 Berry Farms NZ produce gets packed and shipped to local markets and can be seen in Hawke's Bay supermarkets within 24 hours, and to the rest of New Zealand the following day. The growing season of the berries can differ from year to year (weather dependant), but blackberries are usually from November to May, blueberries are from August to January, raspberries are from November to June and strawberries are from August to March.
The teams at RD8, The Fresh Berry Company and Berry Farms NZ are committed to sustainable practices through their recycled PET packaging, the welfare of their workers, conscious water usage and safe production practices. The farms' ongoing plans are to expand their production to match the increasing market demands for their berries which continues to grow at a positive rate as more and more Kiwis crave a healthy diet.
Date posted: 27 April 2022