Goldpine
John Levy: Finding Greener Pastures
---
Sheep and beef farmer John Levy was once a successful real estate businessman who lived in his hometown, Paremata, for 50 years. He always had an itching for farm life after getting a taste of it from a young age. John's story provides inspiration to those who wish to follow their passions and navigate a completely different path. John followed his aspirations of owning land and working as a farmer, transitioning from urban life in the lower part of the North Island to rural life in Wakefield.
Growing up in Paremata, just north of Wellington, John reminisced about his younger years when he was constantly surrounded by sheep. There were many farms around the Pāuatahanui inlet when he was little and his passion for farming stemmed from his neighbour Ken Brady or, as John liked to call him, "Uncle Ken". Every chance John could get, he would spend hours on the farm with Ken looking after the animals.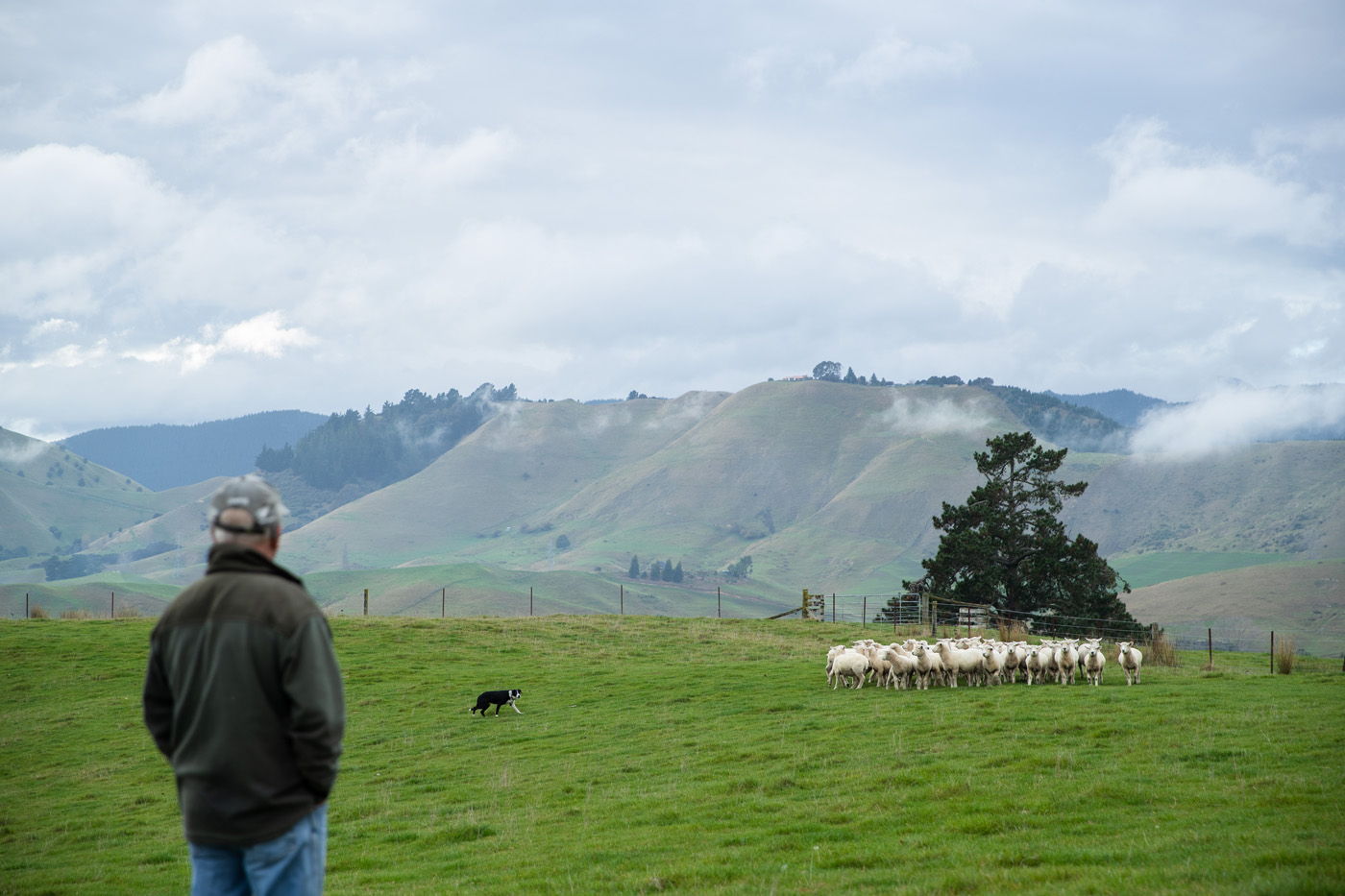 When John was fresh out of school, he worked on his cousin's dairy farm in Murupara, located in the Whakatāne District. He also worked on a sheep and beef farm when he went back to Paremata. "One day, I got home from work and my father said, 'If you want to go farming, you'll never make enough money to buy a farm as a shepherd. You'd better go to town and do some work.'"
Following his father's advice, John decided to go work in town, later starting a real estate career that lasted for 20 years. He co-owned a real estate business, creating a reputable name for himself. Everyone in town knew John, it was where he grew up. He maintained some very close relationships and created a successful business, but farming always resonated with him.
"Farming was still in my blood. Every time I went on a lifestyle block to sell it, all I wanted to do was buy it. I just love the farm smells and loved the idea of being a farmer," John said.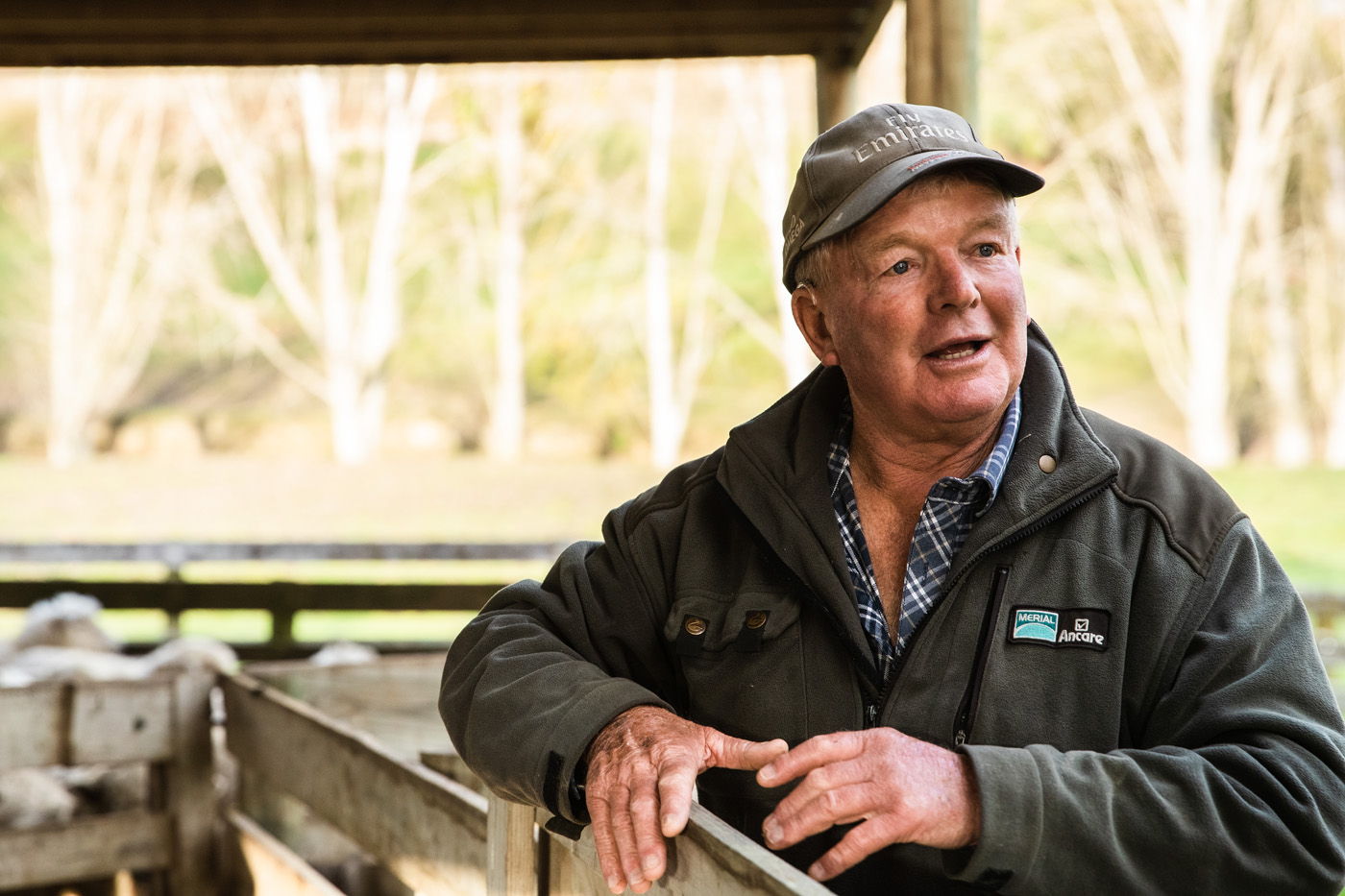 After 50 years of living in the same town all his life, John had thoughts of moving to the Wairarapa as he had farming friends that resided there. However, John's wife, Pip, wanted to live in a warmer climate. John finished up in real estate and Pip, who was a GP, left her practice and they both moved to sunny Nelson. It was a complete shift in lifestyle with the couple, knowing no one in the area. John jokingly said that it was his mid-life crisis, but it was a fresh, clean slate for them to start their next chapter. Navigating his way from real estate to farming when he was 50 years old, John started with 25 acres and 50 ewes. He built a small woolshed as they had no buildings on the farm when they started and since then, the farm has tripled in size.
"The first thing I learnt was that I didn't know as much about farming as I thought," John laughed. "The farming community took me in. They didn't treat me like a shiny-bummed townie, they really looked after me and I think that was part of my success. I had a lot of help from my neighbours. The Gibbs family have been farming here for over 100 years. My other neighbour, Norm Flemming and his family have been farming in the Howard Valley for 150 years. I had very good support and that was a big part of how we ended up being moderately successful," he said.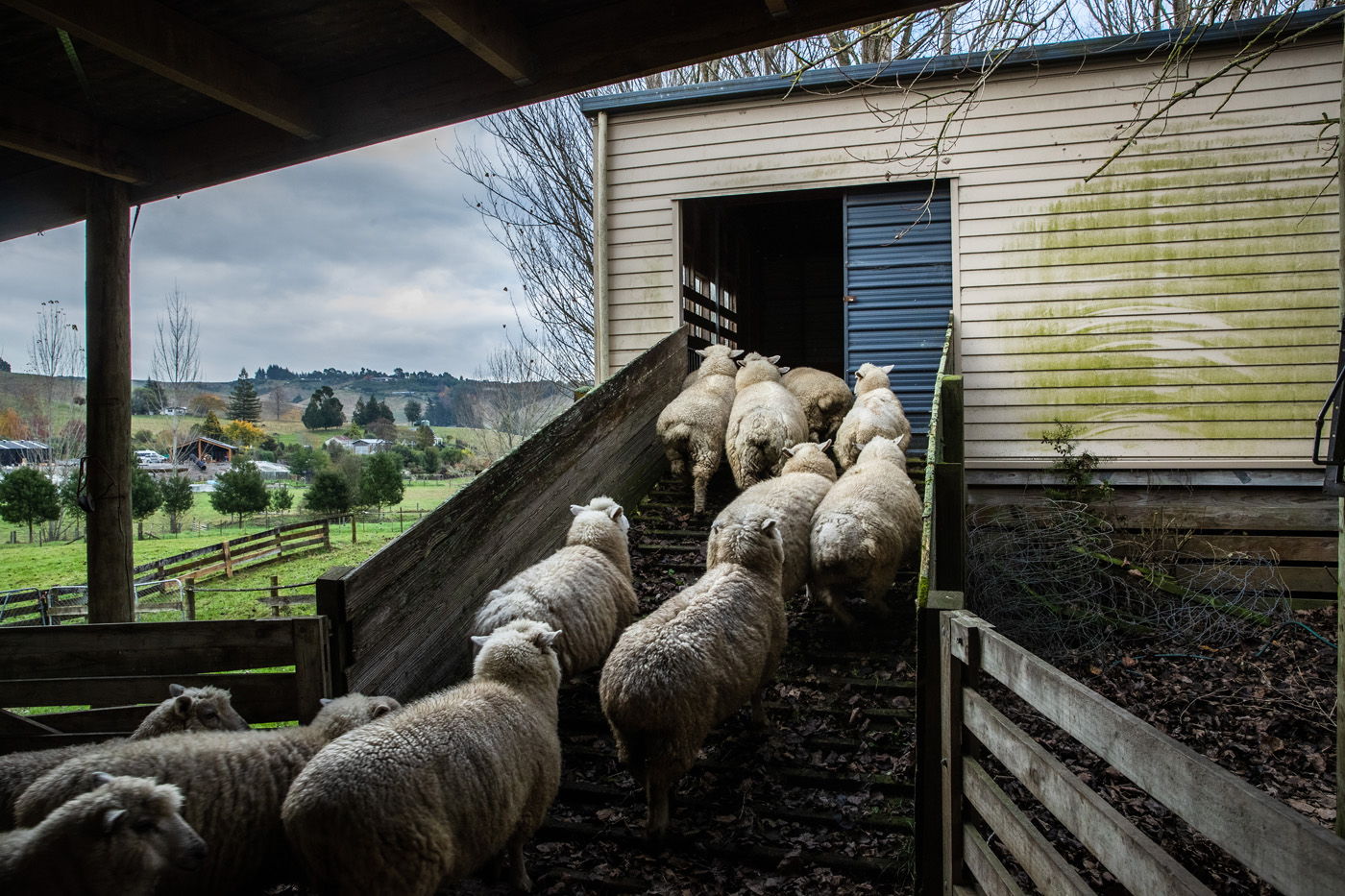 Their initial block at Spring Grove was 25 acres, but John wanted more so they shifted to a larger block of 300 acres on Gibbs Valley Road in Wakefield. This is where he also leased the neighbouring property of 400 acres, giving him a total of 700 acres where he farmed 1,800 ewes and 50 Hereford breeding cows. In John's time on the farm, he's had three shepherd workers and speaks very fondly of each of them. Times have changed in the sheep/wool industry since John first started. Nowadays, wool isn't valued as much as it used to be and the priority has changed from wool to meat.
"It costs us more to shear a sheep now than we get for the wool. But on the other side of that, when we used to get a pound for wool, we got a pound for a lamb. Now you get $150 for a lamb, but you don't get as much for your wool. So, farming has changed from wool generating your major income to meat being the major income. That's been the biggest difference," John explained.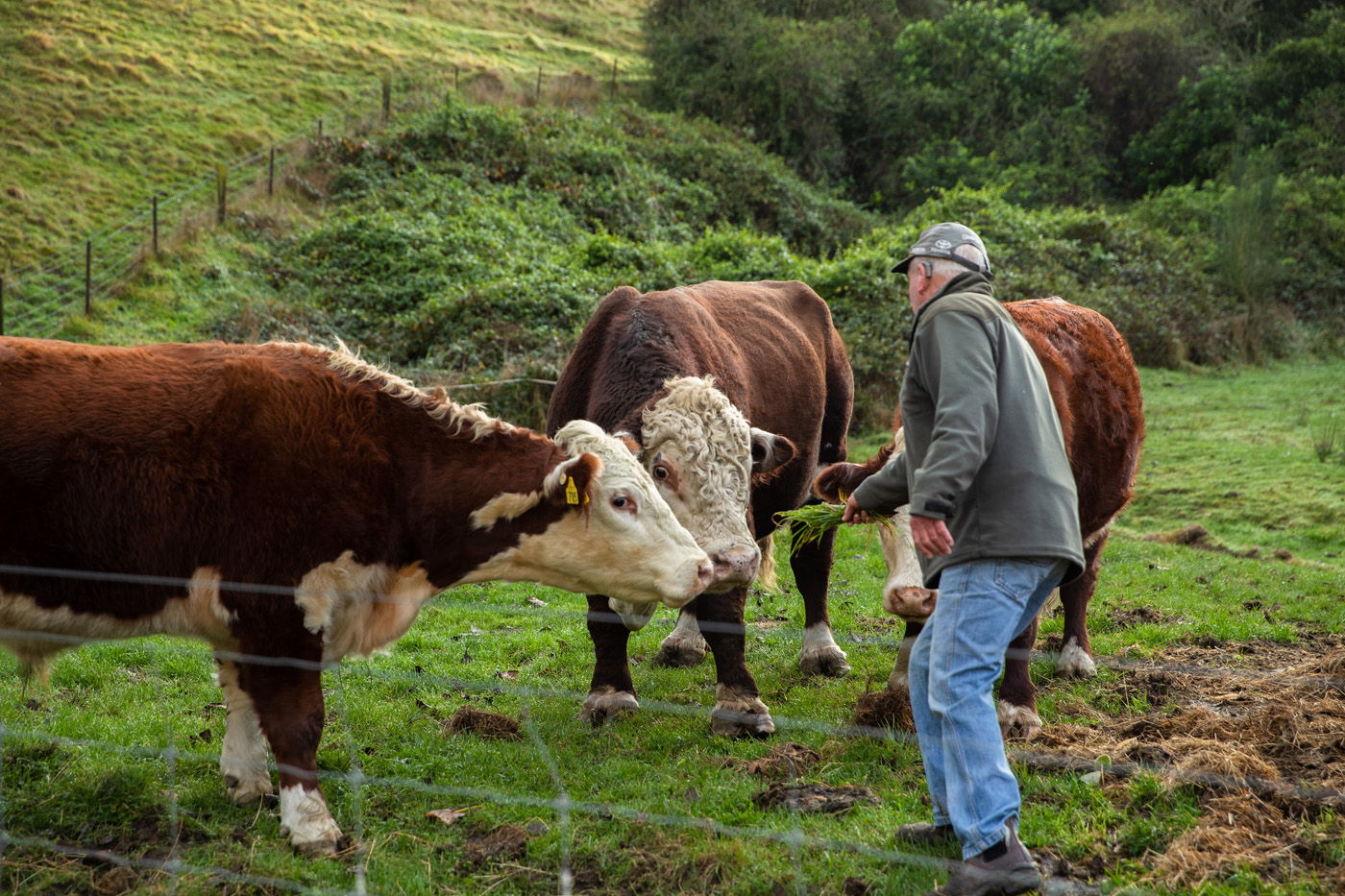 When it comes to looking after livestock, John reiterated the caring nature of New Zealand farmers. "Most farmers are interested in climate change and looking after the land. They don't have their cows in creeks and they work hard to look after their animals," he said.
John and Pip have planted over 400 trees around the house that they built. "We have some QEII covenants on the property. A QEII covenant protects the native bush that is there in perpetuity. They get put into the QEII trust and you can't farm them anymore, you must fence them off. That's been a nice thing. I believe everything in moderation – some native bush, clear the rubbishy trees and just do everything holistically."
Three years ago, John fell ill and couldn't carry on the farming operation. They chose to move into town and put the farm on the market. With the amount of work that John put into the farm, he wanted to sell it as one entity, however, that didn't eventuate and they ended up splitting the farm into three 45-hectare blocks: one block features the house, another block houses the woolsheds and the middle block John still owns.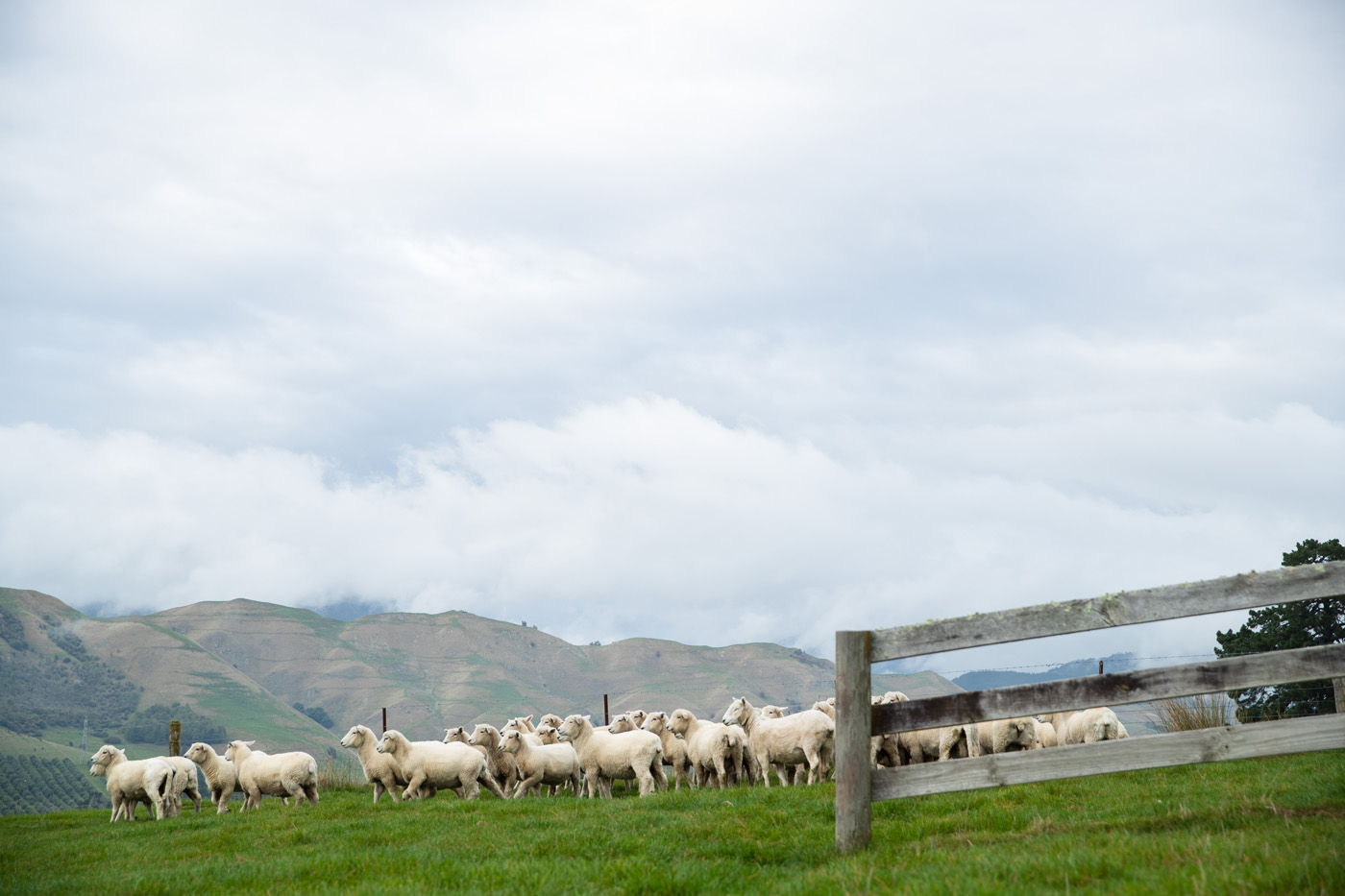 John feels like the time has come to transition out of farming and focus on leisurely interests, namely radio yachts. When he lived in Paremata, it was a sailing village so he used to sail P-class dinghies and yachts.
"One day, I was driving in town and these guys were sitting around a pond playing with remote-controlled yachts. I stopped and started yakking to them and got involved in it. These aren't just men sitting around a pond with a toy boat, these are racing yachts – it's quite technical. They have a World Series and the current world champions are Croatia, so it's a serious thing," John said.
John is part of a radio yacht club based in Richmond, Radio Yacht Squadron Nelson (RYSN). Their regatta is happening this month and features 45 entrants. John said happily that this is what he wants to focus his time on. The club started when they approached the Nelson Regional Sewerage Business unit as they had a pond on their premises. The yacht club was given rights to use the pond which gave them a focus to develop their "smart sailing facility".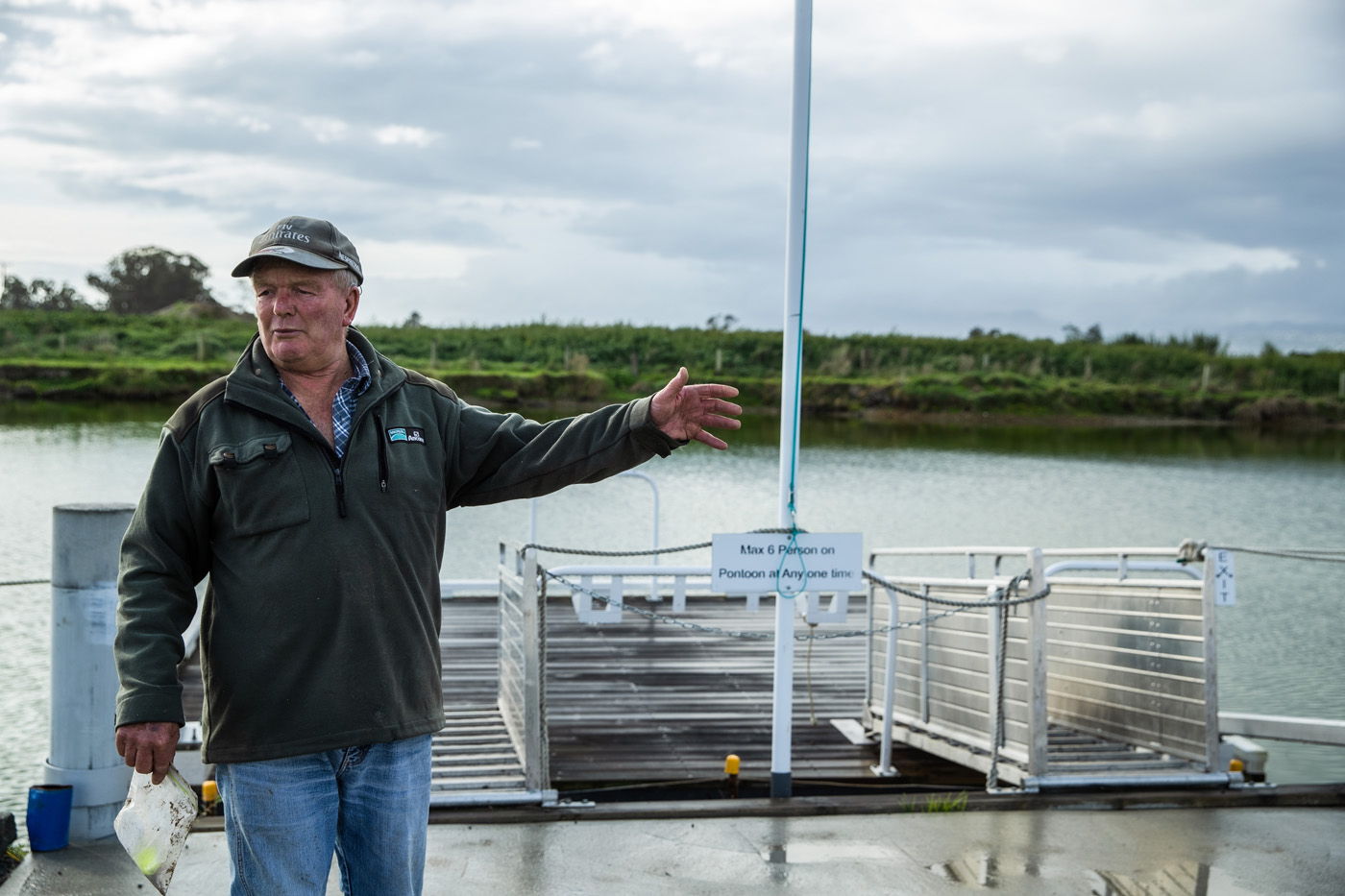 "I thank Goldpine because we have got a big floating pontoon which needed some fancy decking. I approached Goldpine, who I've done a reasonable amount of business with over the years, to see if they would supply us some timber. They've been a great sponsor of ours from day one," John said.
John has had a 20-year relationship with Goldpine in Richmond where he has sourced all his cattle and sheep yards over the years. "Goldpine run a smooth operation. Their yards are clean and tidy. When you go in, the people always talk to you. They know what they're doing," he said.
John noted the need for a work-life balance. For many farmers like John, farming is more of a hobby than a job. With a huge passion for the land and animals, John expressed his gratitude for farming, but knows it can be so easy to get caught up with it all. "Some of us are so engrossed in the farm that we can let the world go by. You do need to get off farm and have holidays. If you've got a boat, go use it; or if you've got a hobby, go do it. We do get entrenched in our farms and we probably stay on them longer than we should – we should get out there and do other things," John said.
"I think that when I die, the hardest thing you'll have to do is get the smile off my face. I've had a very good innings and I've loved my farm."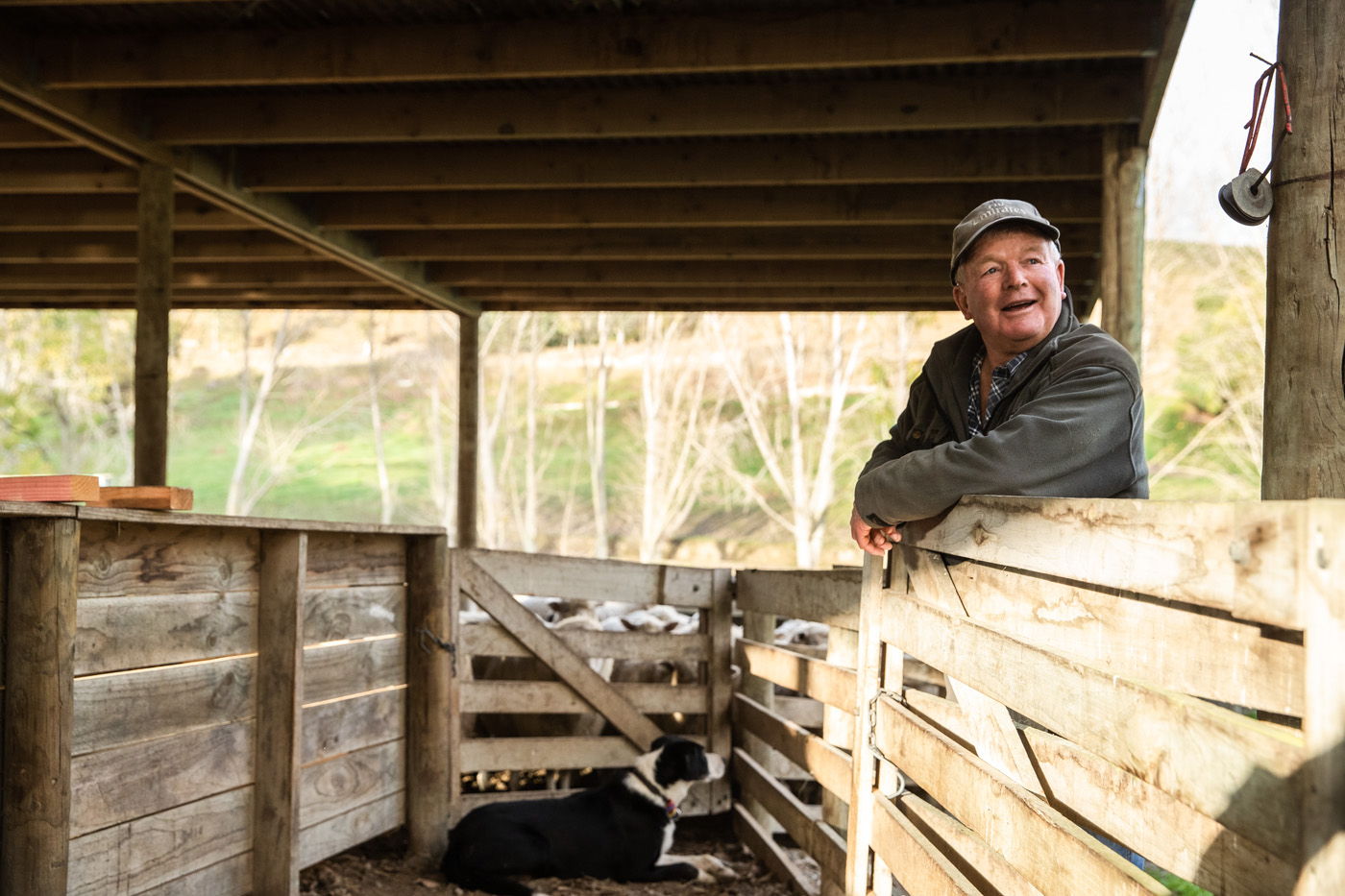 Date posted: 1 October 2022