Goldpine
James Ewing: Installing a 4 Rail Fence
James Ewing Fencing
---

We visited James at Pleasant Point where he had just recently finished three kilometres of sheep netting fencing; it took him, one other team member and some help from the farmer, 70 hours to complete. Usually James allows for one kilometre of fencing per week, but he has mastered a good system and commends his team for having a good work ethic.
James has five staff in total (including himself). The South Canterbury region keeps them busy, but they also travel to wherever the work takes them. Fencing in Pleasant Point is James's "bread and butter" and he wants to look after the people down there. Doing fencing work anywhere else is just a perk.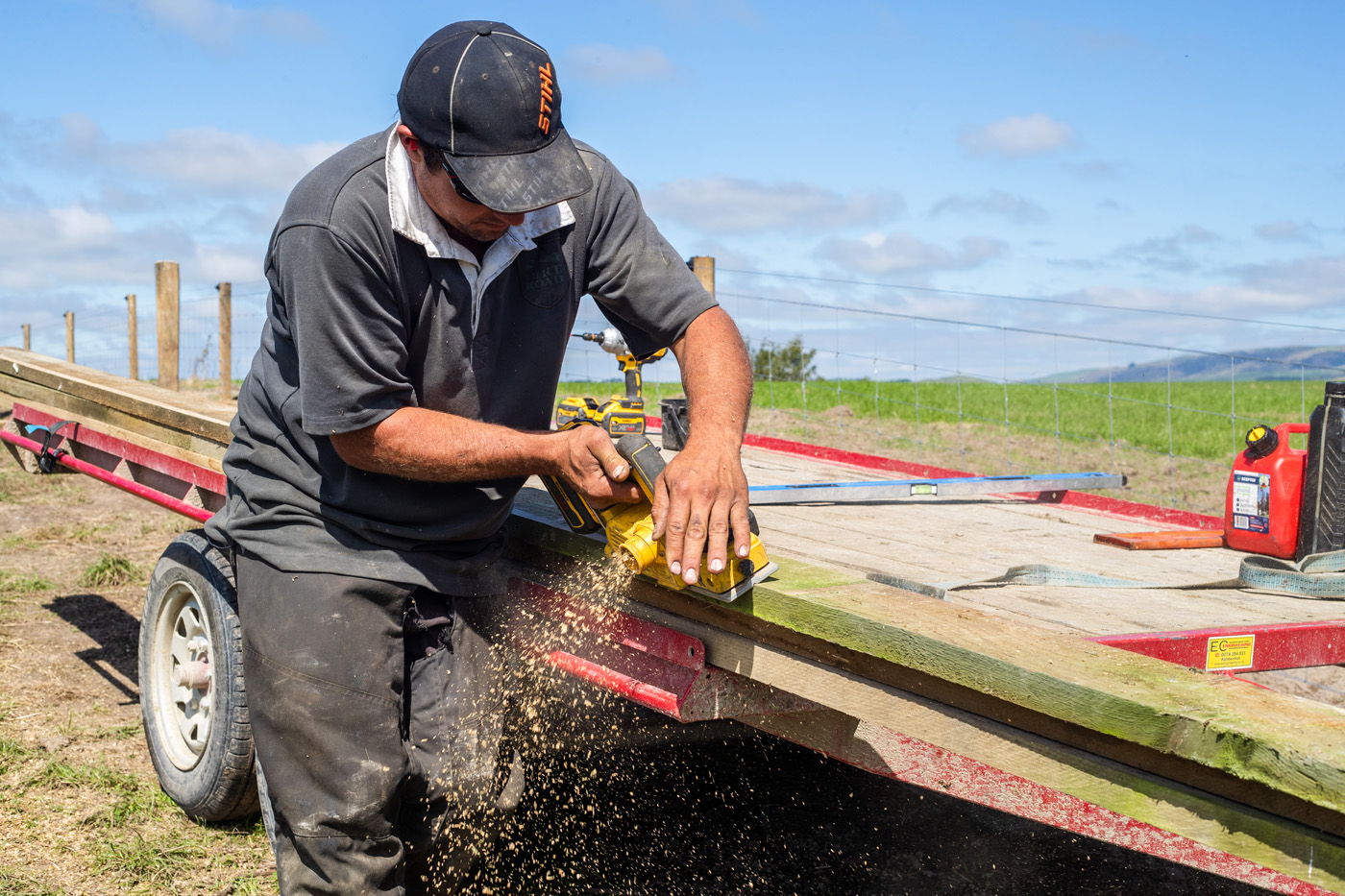 Along with James taking the time to assess jobs and maintaining great precision when it comes to his work, he also thinks about DIY tools in his sleep that help make jobs faster and more efficient. Whilst doing a recent job, James didn't have a deer netting roller with him at the time, so he took an old gate and a bit of steel and was able to use it to pull out two wires at a time down a hill.
"It's all about thinking ahead, thinking about the job and what you need to do to make it faster, more efficient and easier on your staff," he said.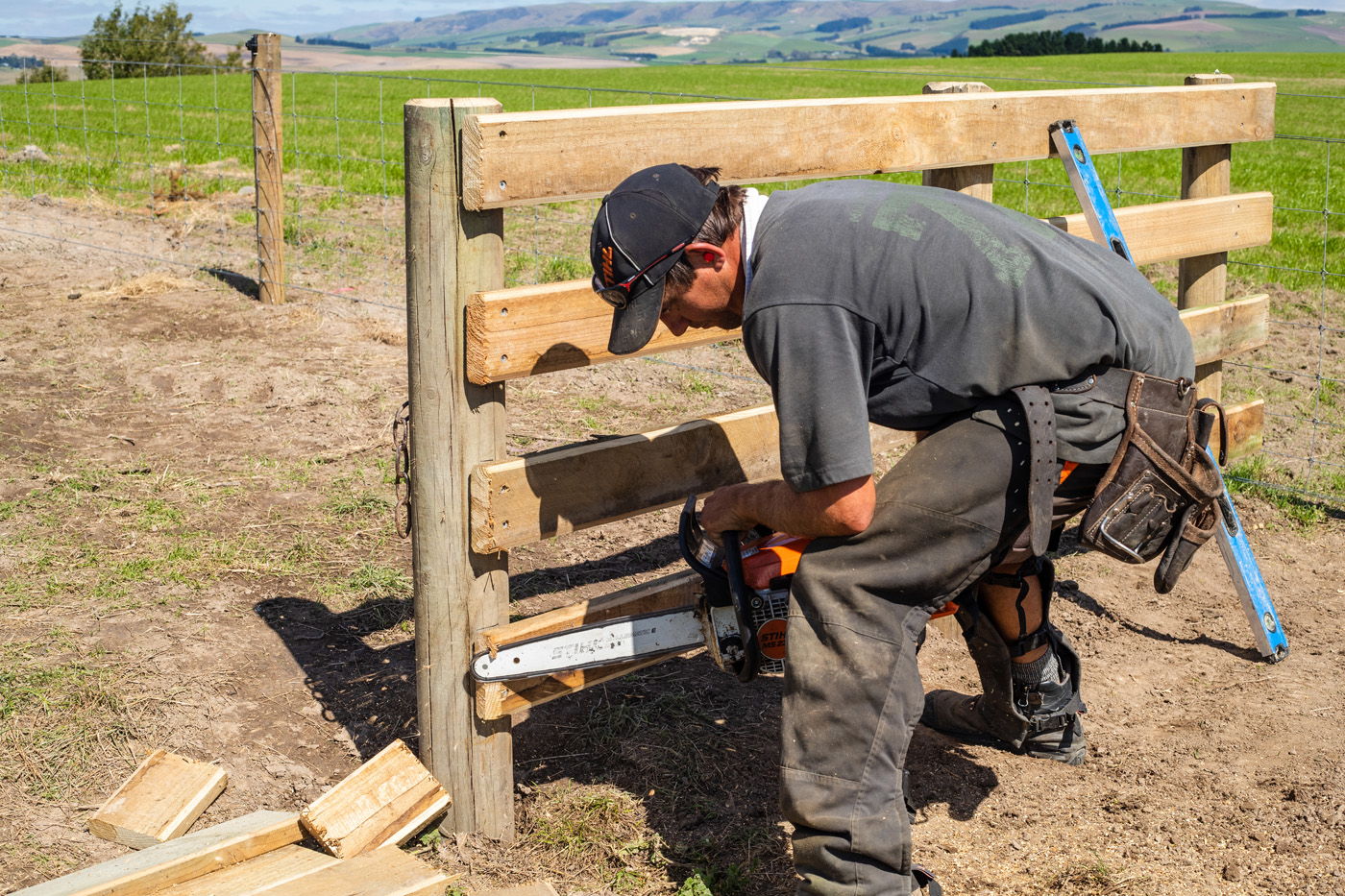 Goldpine Timaru is James's local store and he has a great relationship with the team there. He has always been smart about ordering gear in advance and the Goldpine team are always there to help him out when he needs them.
James has been fencing for nearly 15 years and loves fencing work that challenges him and makes him think – this is how he thrives. "Take some pride in your work. Don't waste good materials and make it half a job. If you're going to do the job, do it right. Have respect and care for your clients giving you the job, and then feel good about giving them a good job in return."
He added, "If I can walk away happy, I know my clients will be. Happy clients, happy life I'd say."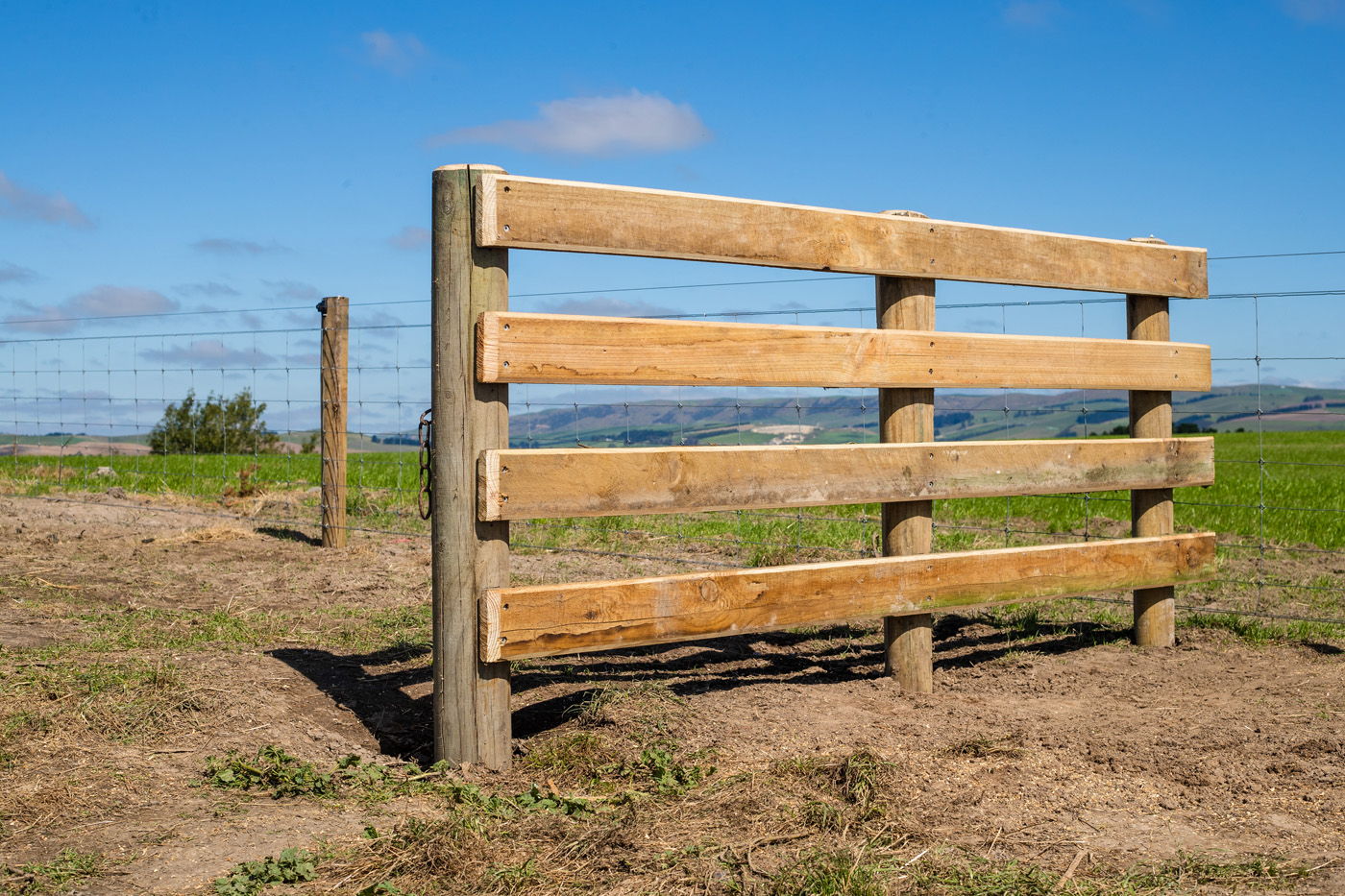 Date posted: 28 March 2022