Goldpine
James Cooper: Turning a Problem Into a Solution
Lakeman Brewing
---

When we arrived at the farm of James and Elissa Cooper, just nine kilometres from Taupō, we were greeted by James and his team of herding dogs. Friendly from the first hello, you could tell that James was excited to show us his farm-based brewing facilities, popularly known as Lakeman Brewing.
Lakeman Brewing was birthed from a lightbulb moment that James had when his mate gave him a bottle of Australian-owned Coopers Beer. When James and his wife Elissa purchased the farm, the Taupō area was about to be capped for nitrogen leachate which meant that they couldn't hold any more livestock on their land. Their farm had a low carrying capacity so they needed to look at other avenues for income. With Cooper being his last name, he thought he'd have a go at brewing beer, using Taupō's finest water as the solution to their problem.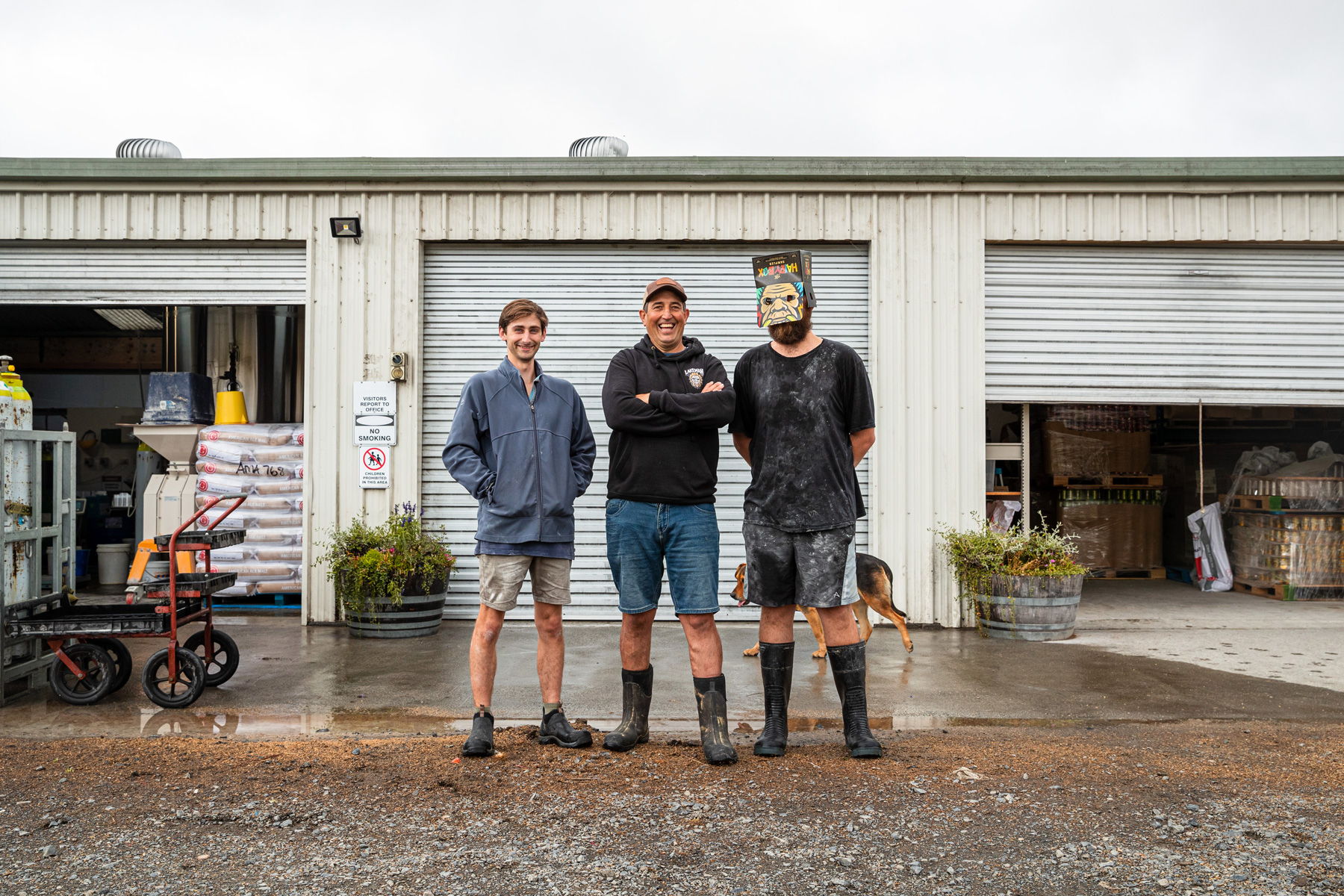 James and Elissa both come from farming backgrounds, with James spending his holidays at his father's farm in Hunterville and Elissa growing up on her parent's farm in Hawke's Bay. James did a bit of farming work overseas in Australia and America before coming back and continuing farming in New Zealand. He enjoys working in the fresh outdoors, having the freedom to roam and the physicality that farming brings. James loves working with sheep and cattle but mentioned that he loves animals in general.
The farm consists of 300 hectares of land spread across two properties that are approximately 10 kilometres apart; one property overlooks the lake and their main farm is situated closer to town. They finish 7,000-10,000 lambs a year and have a herd of 190 calving cows. Although farming is in his blood, James said that he spends 80 per cent of his time working in the brewery, leaving 20 per cent of his time for farming. They have eight staff in the brewery, including two full-time brewers, Rory and Josh. Their hopes are to expand this number as the business continues to grow. James said he helps out mainly with filling the cans and bottles and getting them ready for distribution. He also has a stock manager that helps him out on the property.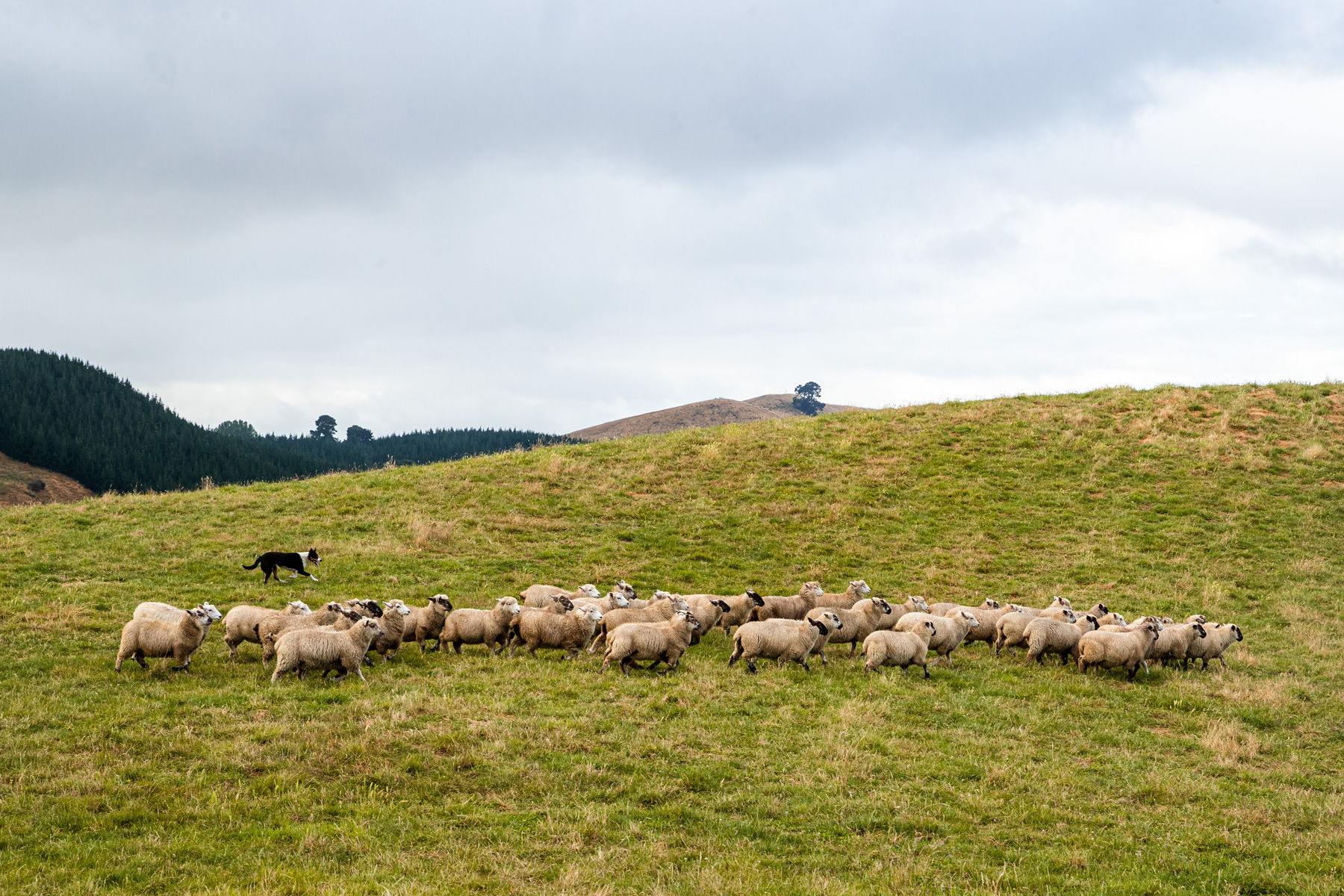 Lakeman Brewing started in 2013 and has been growing exponentially ever since. It started out as a "ma and pa operation" with James and Elissa having no clue where it would take them. At the end of last year, Countdown reached out to them as they wanted to stock Lakeman Brewing in 90 different Countdown supermarkets across the country. From what was once a small operation to gain more income for their family, it has now transformed into a popular craft beer among many.
Elissa worked as a vet before getting involved in the business operations at Lakeman Brewing. A couple of years before they started the brewery, Elissa had to leave her job to care for their premature babies which added an extra commitment to their lives. Throughout this time, they had to navigate their way through life with diligence and hard work. Their twin girls are 10 years old now and they also have another daughter, to which James told us he feels very blessed.
When James and Elissa were thinking up names for their business, they originally thought "Mountain Man" but after their Google search filling up with different name options, Elissa then said, "What about Lakeman?" and the rest was history.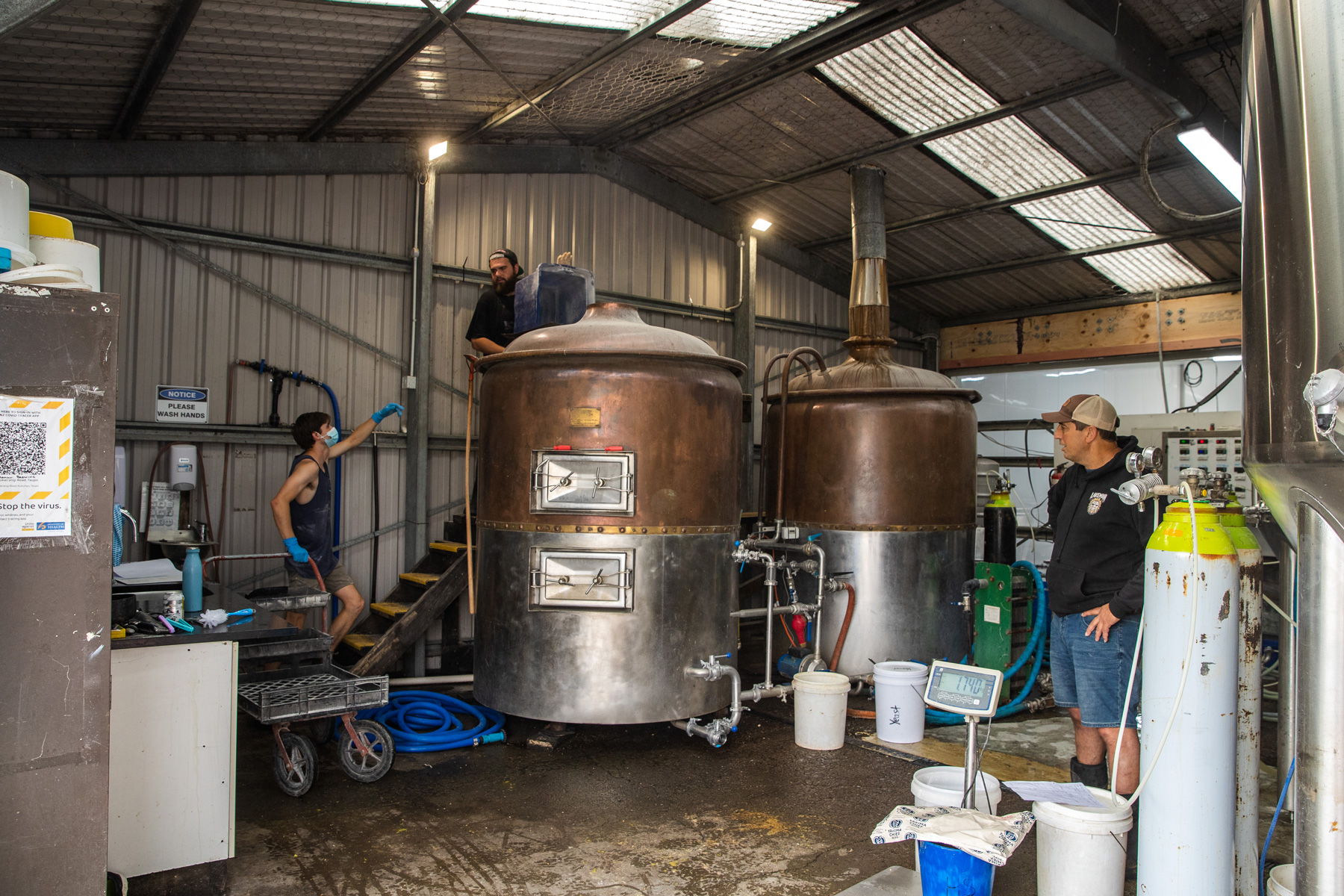 Lakeman Brewing has a core range of six to seven beers that you can find in their Hairy Box mixed packs. They also brew three to four seasonal beers that are produced throughout the year. "We knew that we wanted to have a bit of fun along the way so we wanted a mascot. We hunted high and low until we found a perfect match and found the old hairy mate," James said.
Being on the farm is the main point of difference for Lakeman Brewing, as well as being crafted in Taupō instead of the usual metropolitan areas of Auckland, Wellington and Christchurch. Their whole brewing operation is based on a sheep and beef farm consisting of the brewery, brewhouse, canning/bottling facilities (their packaging facility turning over 1,900 cans an hour) and a chiller to keep the beer fresh before it hits the supermarket shelves.
"My favourite part about the business is definitely the beer but also the staff. Getting to interact with them, watching the young people come through and seeing them grow – and seeing the brewery grow too. It's pretty exciting times for us," James said.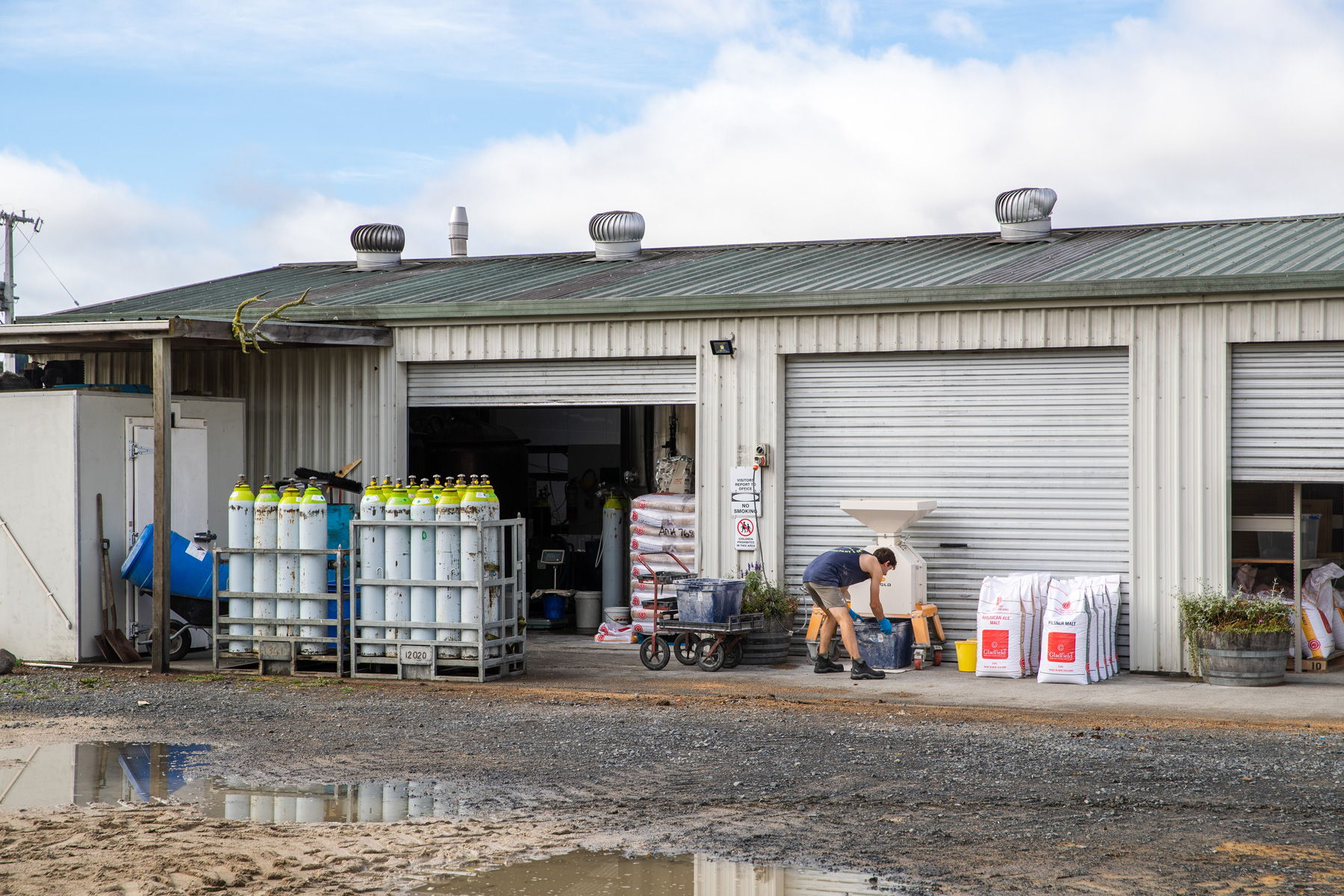 Lakeman Brewing source the majority of their hops from NZ Hops Ltd in Nelson but they use American hops too. James mentioned that New Zealanders have a passion for American hops and it adds a bit of diversity and fun for their brewers.
"It's a hell of a competitive market out there and you've just got to chip away at it – win one fight at a time and just slowly get there. Here we are, on a farm in the middle of the North Island and now we're getting national distribution. For New Zealand, we've seen it all the way through with wine and coffee. I think craft brewing is going to be the next coffee for New Zealand, the next flat white," James said.
Their sustainability element between farming and the brewery is married well with the grain that is produced from the brewery getting fed to their cows. Their wastewater is spread onto the paddocks which helps to support natural grass growing. The team at Lakeman Brewing are also conscious of their packaging methods, with most of their packaging boxes made nationally from recycled material and sustainably grown wood. The bottles are O-I glass and are also New Zealand manufactured.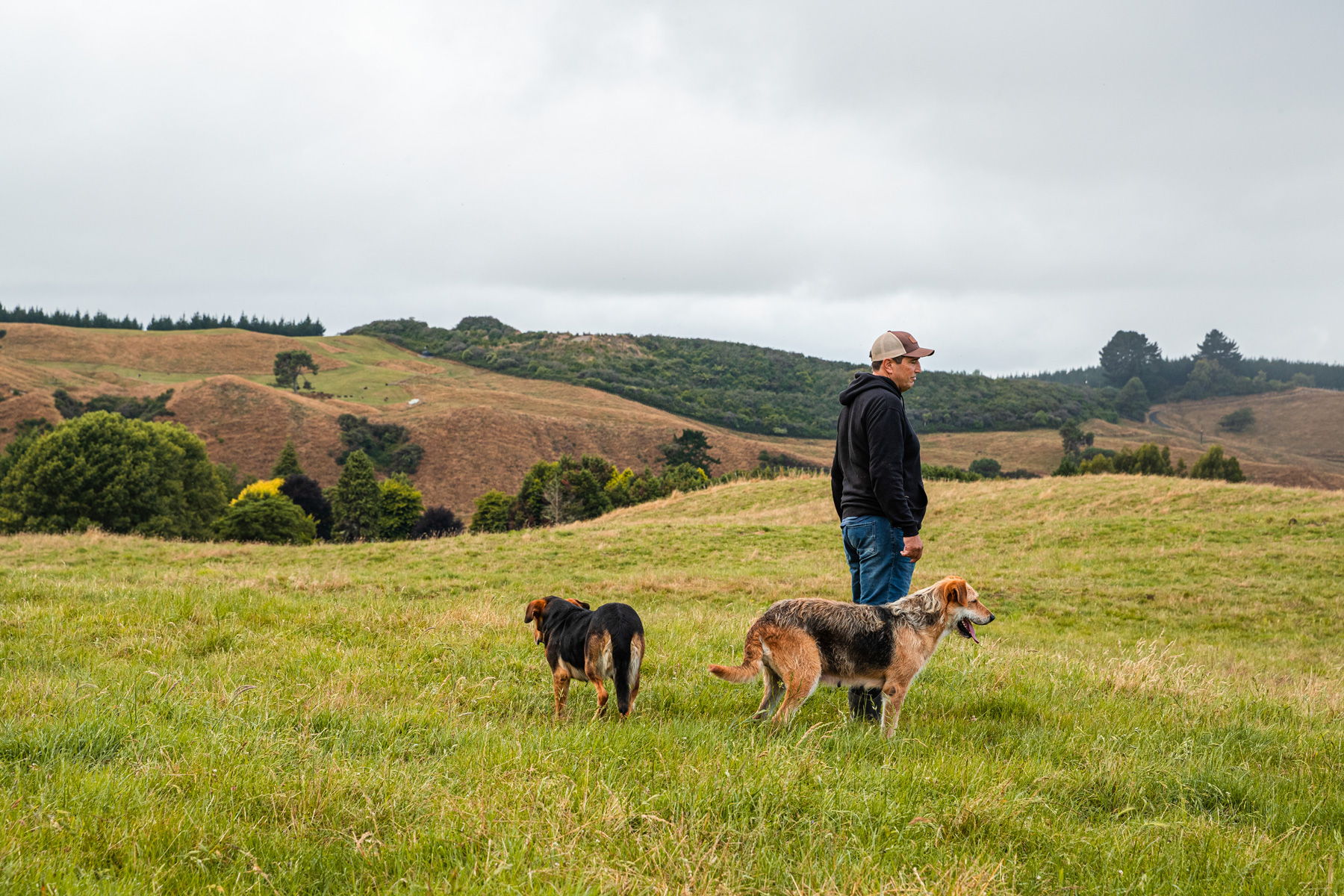 Along with their brewing and farming operations, James and Elissa also started a new burger and beer bar with another couple. It's located on Taupō's lakefront, serving massive delectable burgers and the finest brew in town – none other than Lakeman Brewing.
When James is not brewing or working on the farm, you will find him hunting, fishing, water-skiing, mountain biking (or e-biking as he mentioned these days) and spending time with his family. James's plans for the future include managing the growth of Lakeman Brewing but also opening a brewery destination out on their farm where people can come out and experience where the beer is made.
Date posted: 23 February 2022