Goldpine
Hamish Guild: Five Decades of Family Farming
---
For over three generations, the Guild family has settled within the Rakaia Gorge, across 3,700 hectares of high-country land. Celebrating their fiftieth year, High Peak Station features 18,000 stock units comprising sheep, beef and deer. Their multi-faceted operation is a special one, featuring an apiculture business and a tourism element that attracts international visitors.
Diversity runs strongly in the family business, which was founded in 1973 by James Guild and his brother, Colin. The pair split the two properties, High Peak Station and Quartz Hill Station, in the 1980s. Originally a sheep farm, High Peak Station has transitioned into an intergenerational business that supports four families and their key workers through different areas of interest. Talking to Hamish Guild, farm manager of High Peak Station, he tells us that their aim is to keep the property in the family for future generations.
The Canterbury region presented us with a warm, beautiful day, where Hamish and his wife Gemma, shared activities with their three children who were on school holidays. Some of these activities included feeding their pet deer and going for pony rides. While Hamish and Gemma run the pastoral side of the business, Simon (Hamish's brother) looks after the tourism operations, which involves on-farm accommodation and guided hunting, fishing and skiing. Tom and Amelia Dunbar look after the beekeeping operation and have around 420 beehives onsite. Amelia (Hamish and Simon's sister) is also an artist and actress, with a movie in the pipeline.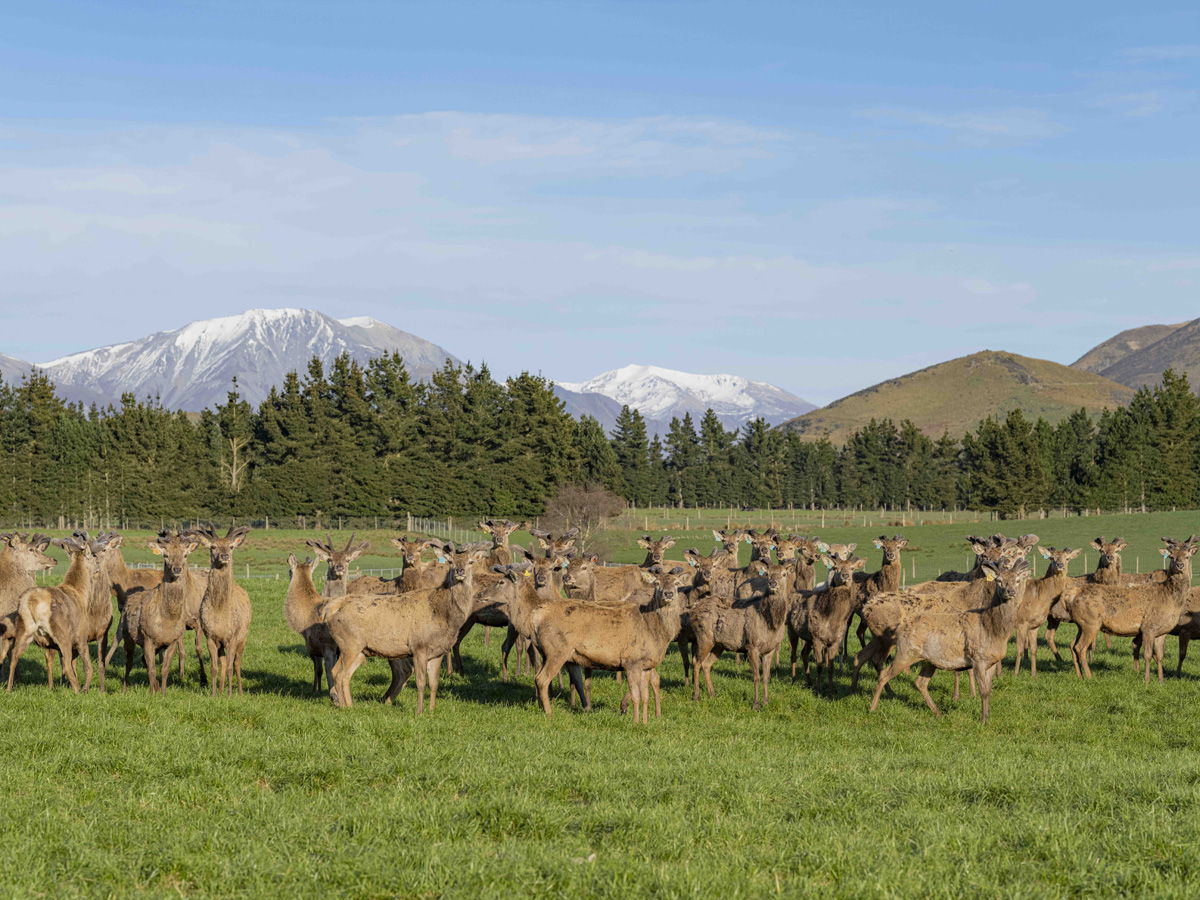 "I'm lucky it's a family business and it's nice to be able to work with them. I love the diversity, not only in the farming sense with three different stock classes, but also in the tourism and honey side of the business – trying to add value to some of our products in an export sense. It's a real challenge, but it gives us a huge kick and a real motivation for the place. Historically, the oldest son would have had a go at farming. I'm the second oldest, so I'm fortunate that my older brother wanted to do other things as well as farming. It's given me an opportunity here, but I think our diversity of trying to run multiple businesses with multiple families gives us a bit of a unique edge," Hamish said.
Hamish has three staff members who work alongside him: a stock manager and two shepherds. They get seasonal help where needed and contractors who work on the tourism side of the business. High Peak Station wants to promote its tourism more domestically and get more opportunities within the New Zealand market. "We want to use that as a bit of a window to show what we do on farm to possibly break down those urban-rural barriers that seem to have popped up in the last few years. We want people to see an authentic operation and perhaps some of our challenges as well," he said.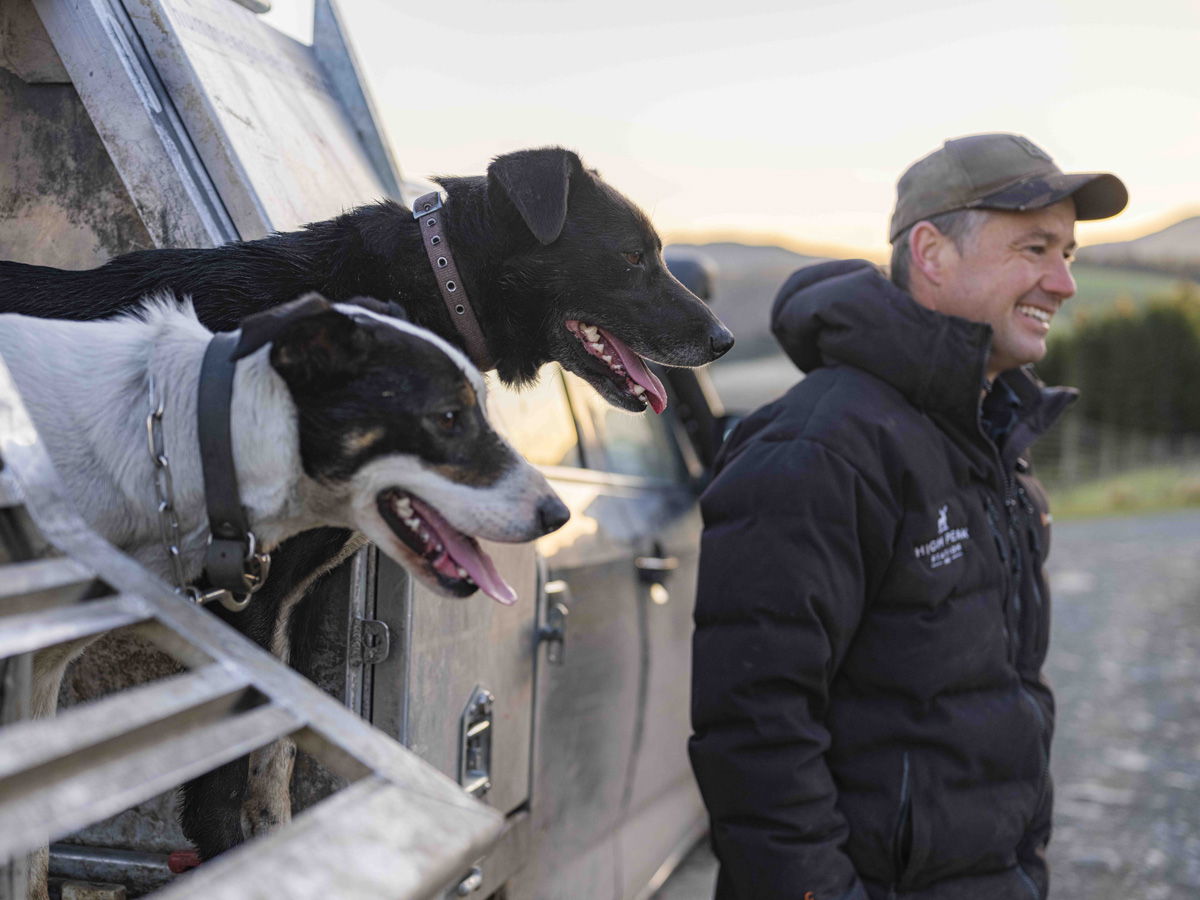 Beef cattle are their lowest numbers of stock, and deer are their highest, where they separate them for venison, breeding hinds, and velveting stags. Venison is the largest part of their operation, but velveting production is close behind. "Venison used to go to Europe, but we're now seeing more diversity. There has been relative profitability after some tough years, but key markets have opened. Velvet usually goes to eastern Asia – China and Korea – along more traditional channels. It's picked up as an exceptional supplement, and western society is latching onto it as a pure natural supplement that can be used for health benefits," Hamish highlighted.
High Peak Station has several covenants on the property through the QEII Trust, and more are in the pipeline. Farming can present a lot of challenges, and Hamish was quick to attest to that. With a lot of incentives being reversed, it can take a while to correct them, but their farm is making good progress.
"The native corridors are going to exist for perpetuity. It's important to us they are protected for future generations and are generally based around biodiversity and water values. We don't want to develop land continuously. If there's some areas of high biodiversity and we've got some beautiful areas of the riverbed, the nests of some reasonably rare species of birds, it's about looking after that and making sure that those areas of land will stay that way forever."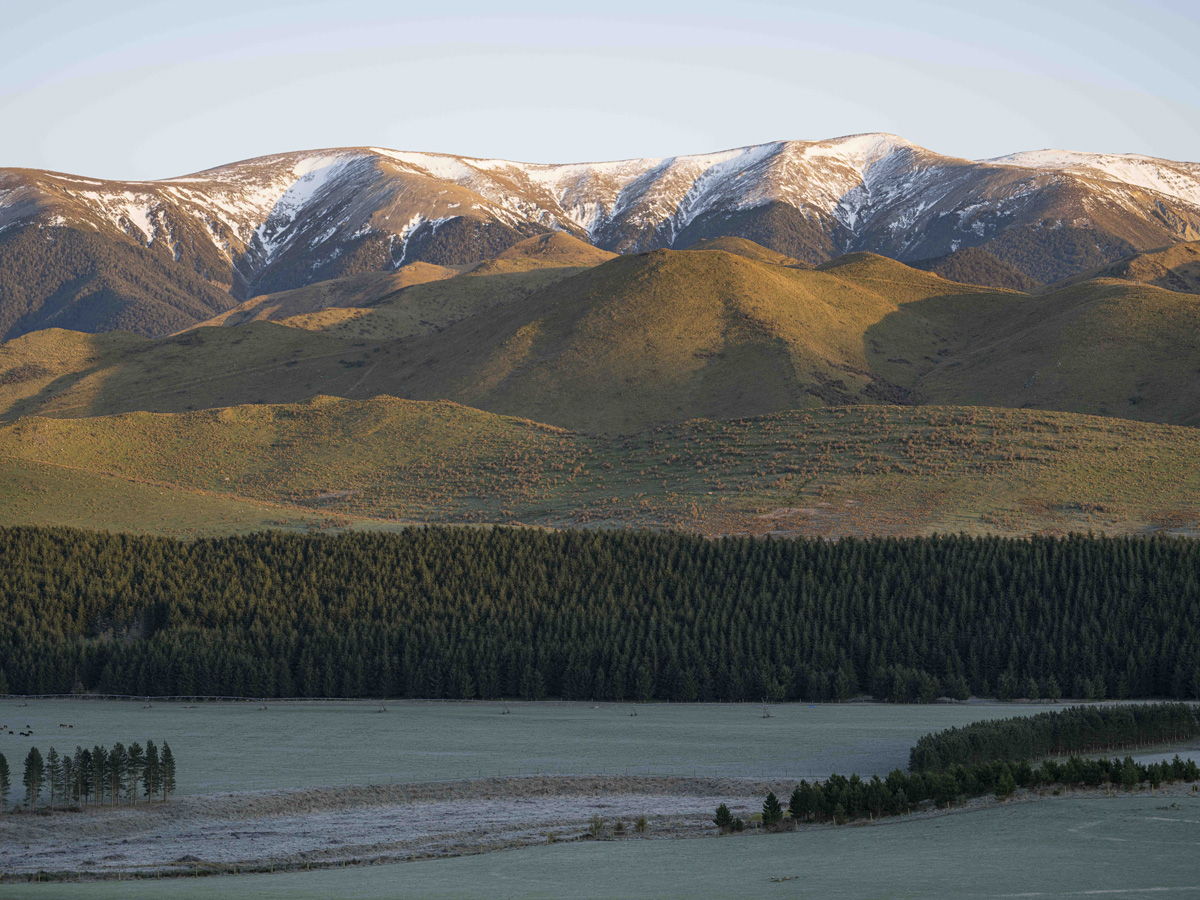 "In New Zealand, we're lucky with natural capital, our climate, and our grass-fed system. We have some enviable products. We produce them relatively cheaply in an emissions and environmental impact sense, but also in a financial one. I think there's a huge opportunity for New Zealand to stop looking at the domestic population, seeing competition onshore, and really add value to some of our products offshore. Whether that's specific brands or targeting different markets, I think there's an opportunity there to bring the whole sector a couple of levels up from where we are currently, and I'd like to see that being led by groups outside of farming as well."
Hamish grew up and has lived on the property for most of his life, besides a stint of boarding school in Christchurch and overseas travel, which eventually led him back to work for the family business."It opened my eyes to some of the opportunities that exist in the global marketplace, and it also gave me more appreciation for what we've got here. Not only High Peak, but New Zealand in general, it's something special. I think it's certainly worth to keep improving on."
When looking around the farm, we were astonished at the beautiful landscape and thought what a great environment it would be to work in. Hamish admitted that he falls into the trap of looking around and seeing what needs to be done or fixed. With the huge workload that comes with farming, it's easy for farmers to live and breathe work. Even though Hamish says he's not very good at it himself, it's important to take time off the farm and disconnect.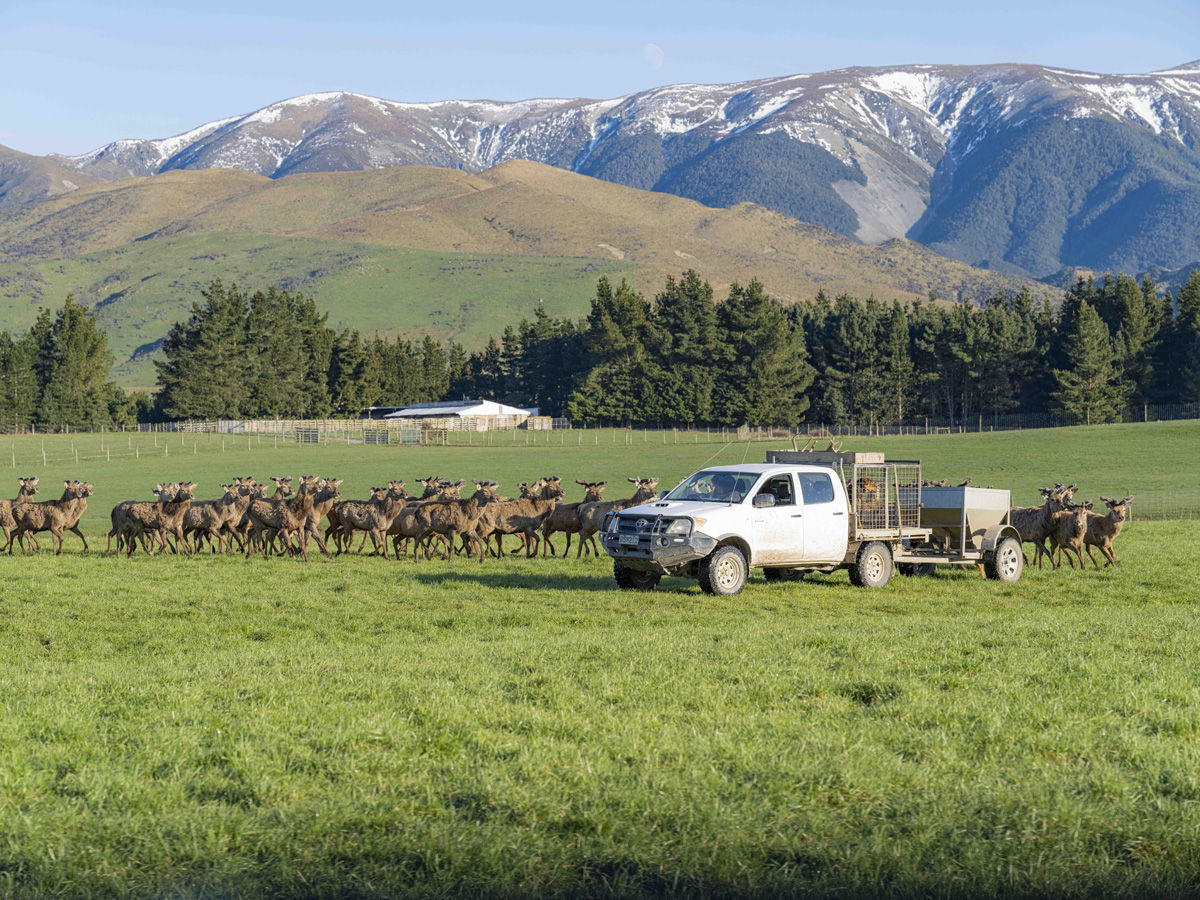 "I think what we'd like to see going forward for rural New Zealand is an appreciation of what a lot of farmers are doing, making proactive steps to fix some of the wrongs that we may have been pushed into in the past. Developmentally, I see a huge opportunity for adding value. I don't think New Zealand's future is pushing more production on farms; there is a limit to what we can do, and I think we've recognised that. It's about capturing the value of some of our products, which are superior in so many ways to our competition. It's making sure that competition is identified, and it's not often within the boundaries of New Zealand – it's offshore. We're an exporter, and we work hard and contribute a lot to the New Zealand economy, so it's probably an appreciation of that and being able to further improve that."
"We are only limited by our vision, and I think ideally, as a business, we would like to push down the value-add route, pull back some of the intensity in some areas of the farm, work within our parameters, and ultimately hold on to the property for future generations to enjoy," he concluded.
Date posted: 1 November 2023