Goldpine
Grant Charteris: Proud of our Genetics
---
We were up at the crack of dawn as Grant Charteris showed us around his Hawke's Bay deer, sheep and beef property based in Tikokino. Grant's family has farmed at this location for nearly 70 years, and with what is defined as challenging terrain, the hill country farm has become a successful operation dedicated to, and passionate about, their deer velvet genetics.
Originally a sheep and beef farm, it was bought by Grant's grandmother, who purchased four paddocks in 1956 for six pounds per acre. Bruce Charteris, Grant's belated father and best friend, took over ownership of the farm in 1976. Displaying a genuine passion for deer, Bruce decided to integrate the inquisitive animal into the family operation. In the early 2000s, Grant came home from working in England to start helping on the farm. Grant's father passed away ten years ago, and since then, Grant has been working hard to make the farm something that his father can be proud of.
Every year in December, they host an on-farm sale. This year it's going to be held on Friday 15 December, where Forest Road Farm will showcase 20 to 25 three-year-old velvet sires, 80 to 100 yearling hinds for velvet breeding, and semen from some of their top velvet sires. "My wife Sally and I are heading towards our seventh on-farm sale. It's a real passion of ours to deal with our clients, push the stud side of the business and drive the genetics forward," Grant said.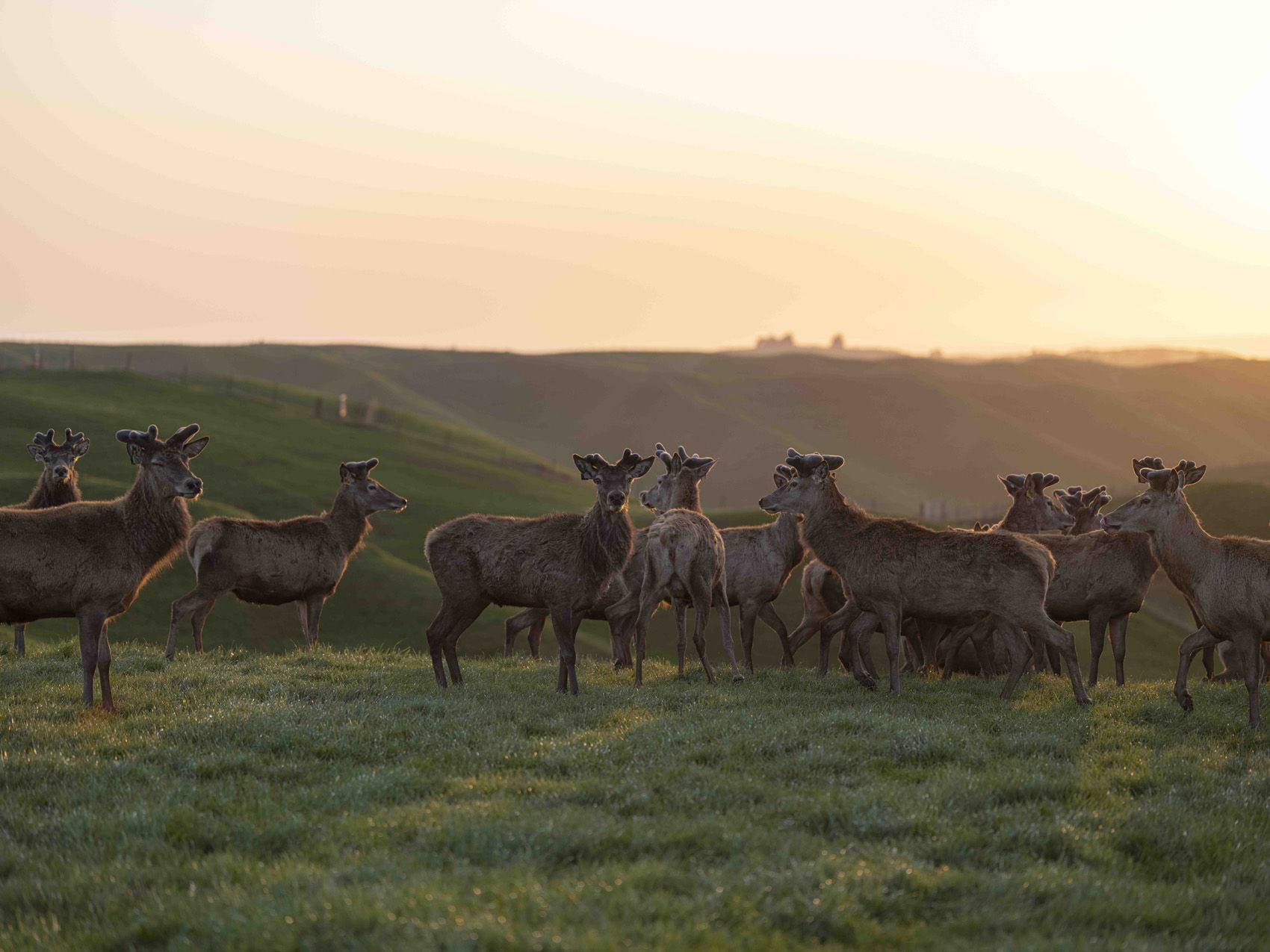 "We farm in a pretty challenging environment, we've got no flats. The deer love the hills and they love the environment – it's their happy place. They work for every mouthful they get, and I think that's an advantage long-term because the sire stags that we're selling have every opportunity to go onto better classes of land and really perform."
The farm spans 327 hectares of hill country, comprising 1,350 deer (400 breeding hinds and their progeny, and 600 velveting stags). Their stags had just started displaying their velvet, which grows for 60 days from start to finish. They also have 60 Hereford cattle for pasture management and 200 Wiltshire sheep, which help to maintain laneways, making it a diverse and complementary operation.
"The velveting stags harvest about three and a half tonnes of velvet per annum. The mixed-aged stags average just over seven kilograms in their first cut," Grant said. "The deer are browsers, so we let them have the best of what we can offer, and it allows them to express their genetic potential. The cows still provide us with some good income and progeny, and the Wiltshire sheep are easy-care and self-shedding. We get a good lamb off them, so they fit into the mix quite well."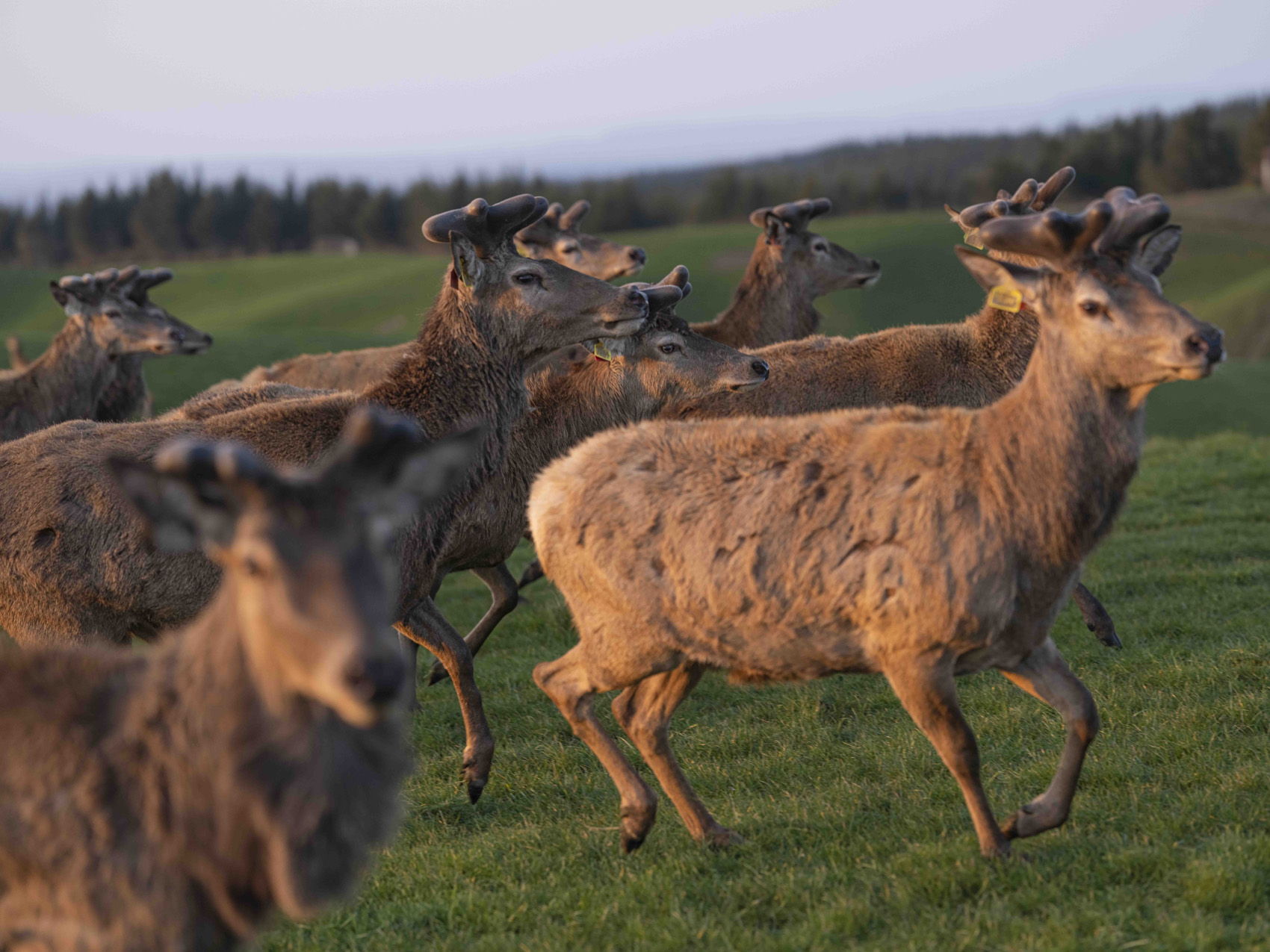 Grant has one other worker helping on the farm; Daniel Spiers has been with him for four years. Having grown up on a deer stud, Daniel has a wealth of knowledge and experience with deer and is considered a great asset to the business. Both Grant and Daniel must pass a yearly audit to get their licence to velvet. The audit is to ensure that the procedure is done to the highest standard and that there is a strong presence of good animal welfare. Being able to velvet themselves cuts farm costs immensely as they don't require external support.
"The best thing about working with deer is in the springtime when the velvet is growing, the grass is growing, and the sun's out. You get to really see the reward of the genetic input that you've put years into. It's such a quick genetic gain with velvet because it's a heritable trait. The direct result of your breeding objectives is very visual, and that makes it very infectious."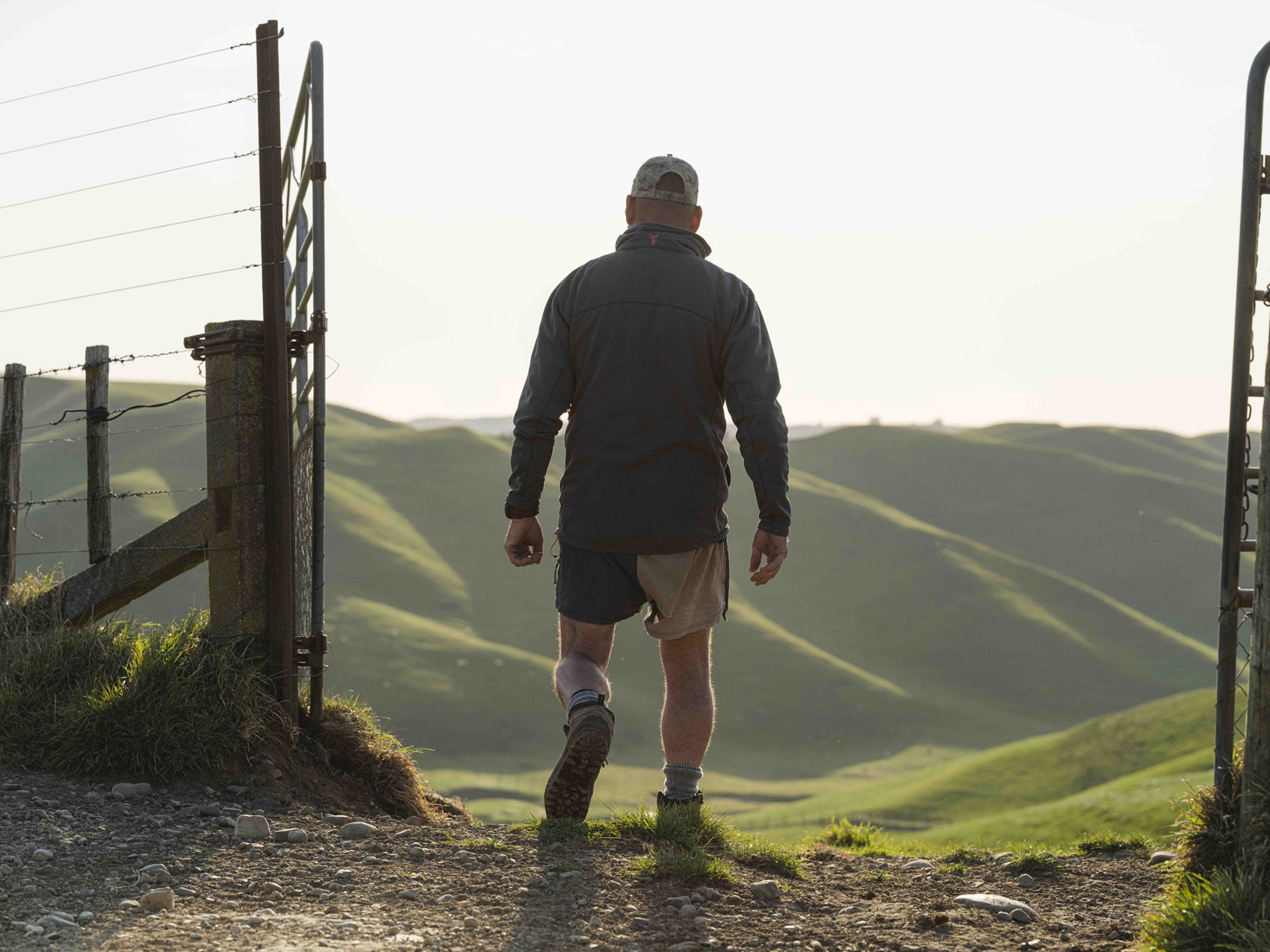 When talking about velvet, Grant mentioned that something natural growing that quickly is full of lipids, proteins and compounds, making it the fastest-growing mammalian tissue known to man. With a rich history in Chinese medicine dating back over 2,000 years, deer velvet is known to have self-healing properties that link to improving your immune system, performance and recovery functions. With a bright future in the health space, some of our country's deer velvet is processed in New Zealand, but the bulk of it is exported to China and South Korea.
"As part of an ongoing business plan, we started planting natives intensively about ten years ago. At the start, it was a box-ticking exercise where we thought we were going to have to do it in a regulatory environment. But, to be fair, it's really morphed into part of our business plan – where we want to provide a platform so that future generations can market whatever products to whoever and wherever in the world due to what we have put in place in our farming business – the aesthetics, the bird life and the biodiversity that's coming from that are infectious. We get an immense amount of pride driving around the farm," Grant said.
Adding another extension to the business, Grant and Sally decided to place another house on their property, one kilometre away from their home. With exceptional views of the rolling terrain and a great spot for sunrises and sunsets, Hindsight B&B is a perfect Airbnb destination. The intention of the boutique rural retreat was originally to provide a farm worker with a home on-site; however, it has been very popular with tourists and those who just want to get away from the city and enjoy some nature time. It also means that Grant and Sally can use it to accommodate their clients and put it aside for special occasions.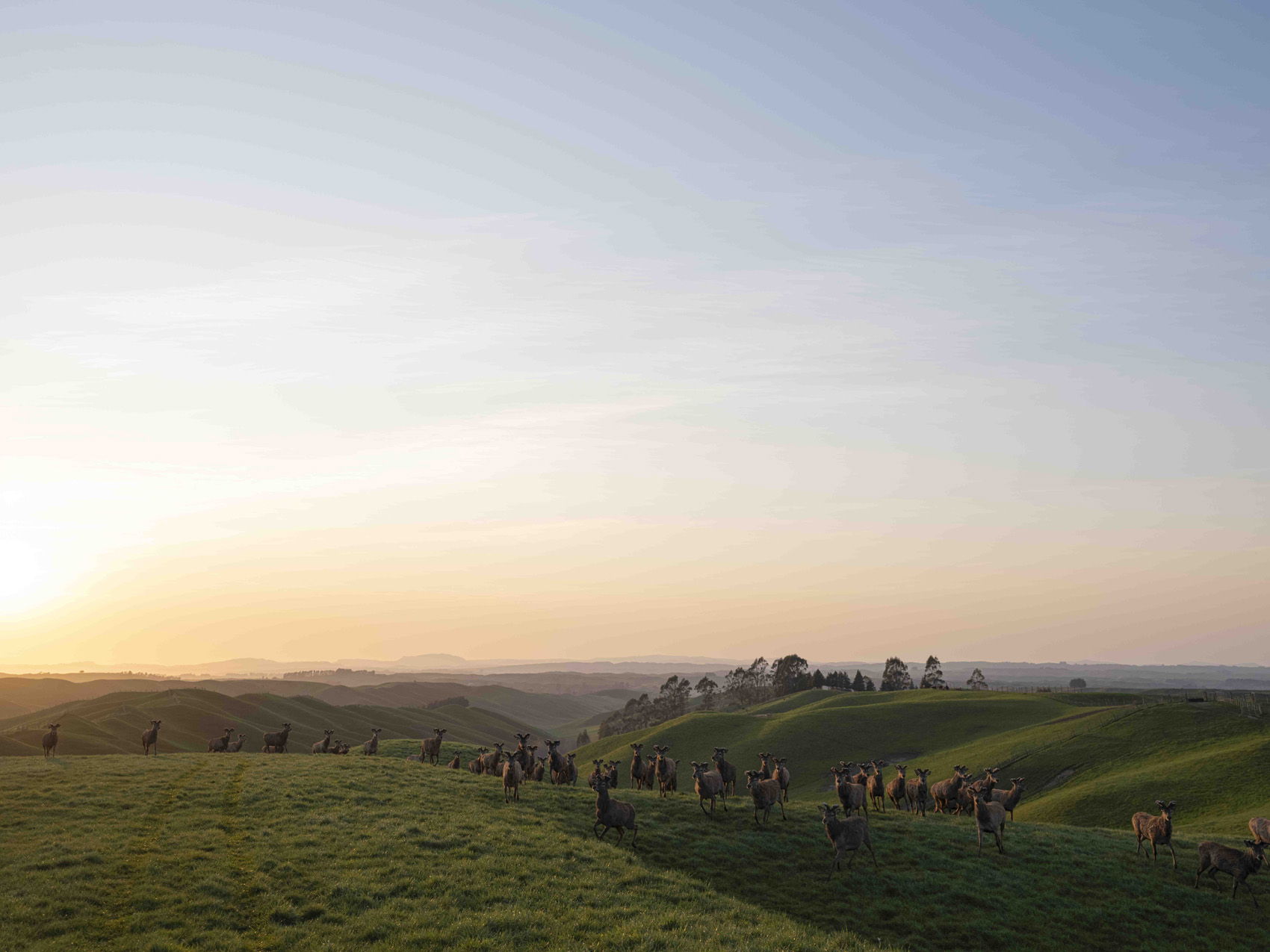 Ten years ago, Grant set out on an eight-year stint on the executive committee for Deer Farmers Association New Zealand (DFA) and found it a great way to connect with people, stay relevant, and give himself time off the farm. "It's easy to get bogged down with the negativity that's perceived around farming in general. You go through those winter months where you are doing the day-to-day monotonous stuff, and that red tape
"When you're growing the products that you're passionate about, especially when you start harvesting it, suddenly that negative stuff starts dissipating again, and you start focusing on what's important in life and really important to us, and that's growing the products that we love and dealing with our clients. It gives us a good reminder of why we do what we do."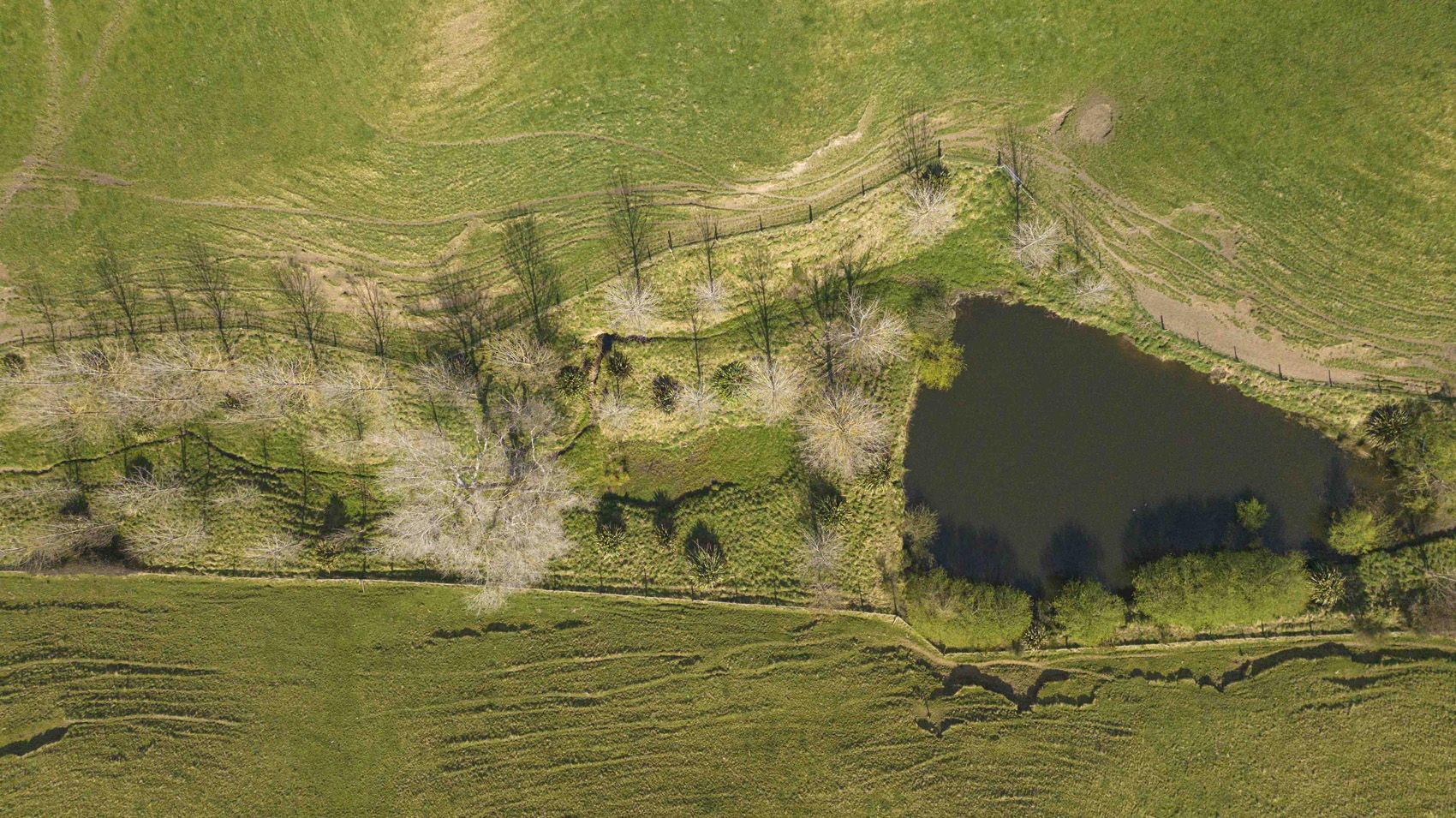 Date posted: 1 November 2023