Goldpine
Gavin Fisher: Diversifying Your Decision-Making
---
Growing up on a dairy farm gave Gavin Fisher a love for the outdoors and constantly being surrounded by animals was a bonus. After leaving high school, Gavin spent two years abroad before working on his family farm, making him a third-generation dairy farmer of Mountain View Organics.
Mountain View Organics is located in Elstow on the outskirts of Te Aroha. The property spans 74 hectares split across dairy and deer. They milk around 150 A2 cows with the majority being polled (born without horns), and have a herd of 200 deer, although they are looking to decrease the number of deer as that was more Gavin's father's focus. The farm also houses a few sheep, a pet goat, free-range chickens, a mob of beef cattle and a dozen beehives that all work in with their regenerative practices and pollination ecology.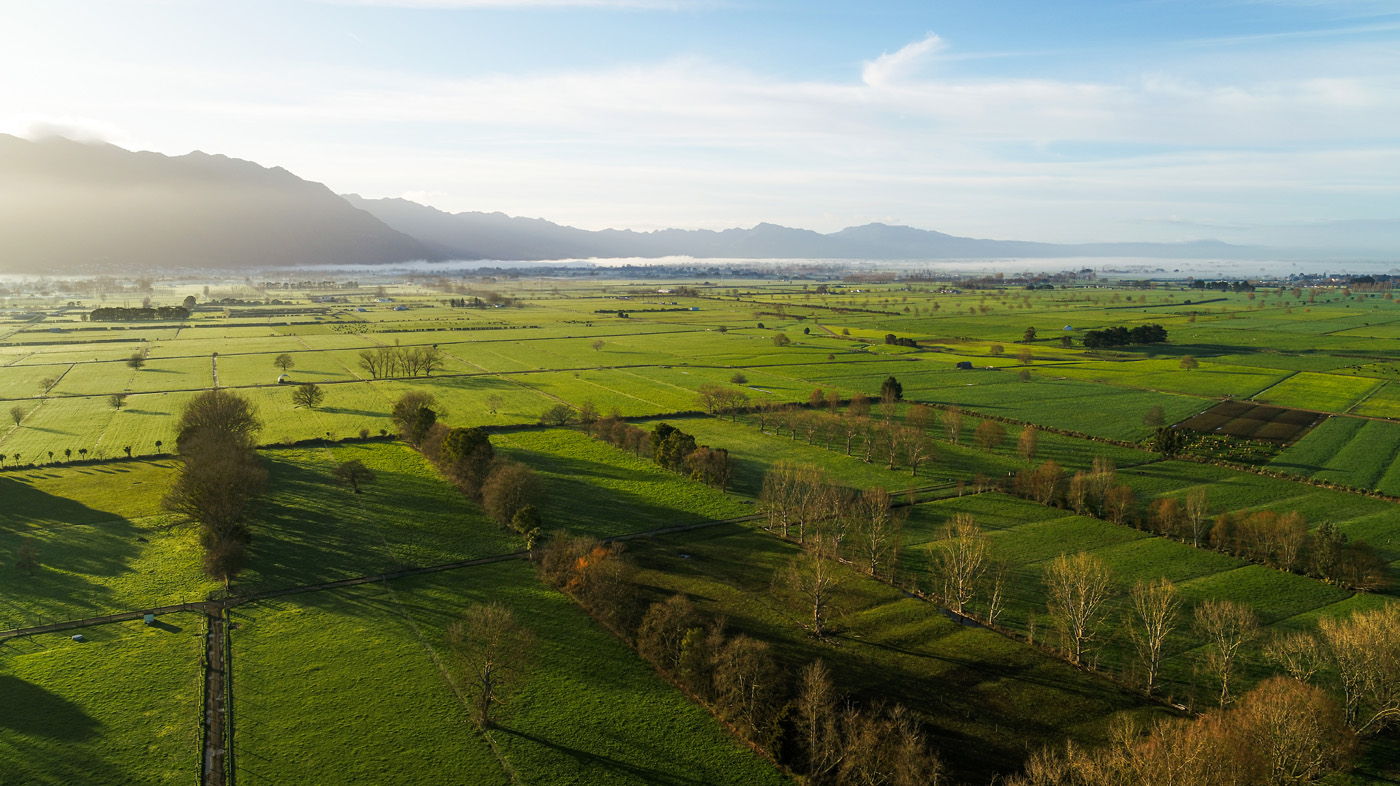 Gavin and his wife Sheryn are the sole workers at Mountain View Organics, bringing in family members to help during their busiest times. Gavin loves working with animals, and has been farming for around 42 years. "Having a job inside just didn't really spin my wheels," he said.
Gavin's family farm started transitioning from non-organic to organic 28 years ago with a future-orientated mindset, gaining its organic certification six years later as a means to create a premium product in the marketplace, but also as a mechanism to capture the highest value.
"We're third-party audited, so what that does is give some transparency and some legitimacy to our products, meaning that the consumer knows what's being said about the product is true. The certification side is to show that in our production system, we have no pesticides or chemicals and are not using antibiotics, palm kernels and all that sort of thing. Another part of it is what we do inside the gate with our biological and ecological approaches to our food production system, which is the really important part. It's understanding the ecologies, the biology and the symbiotic relationships between animals, plants, soils and microorganisms – looking at it in its totality," Gavin explained.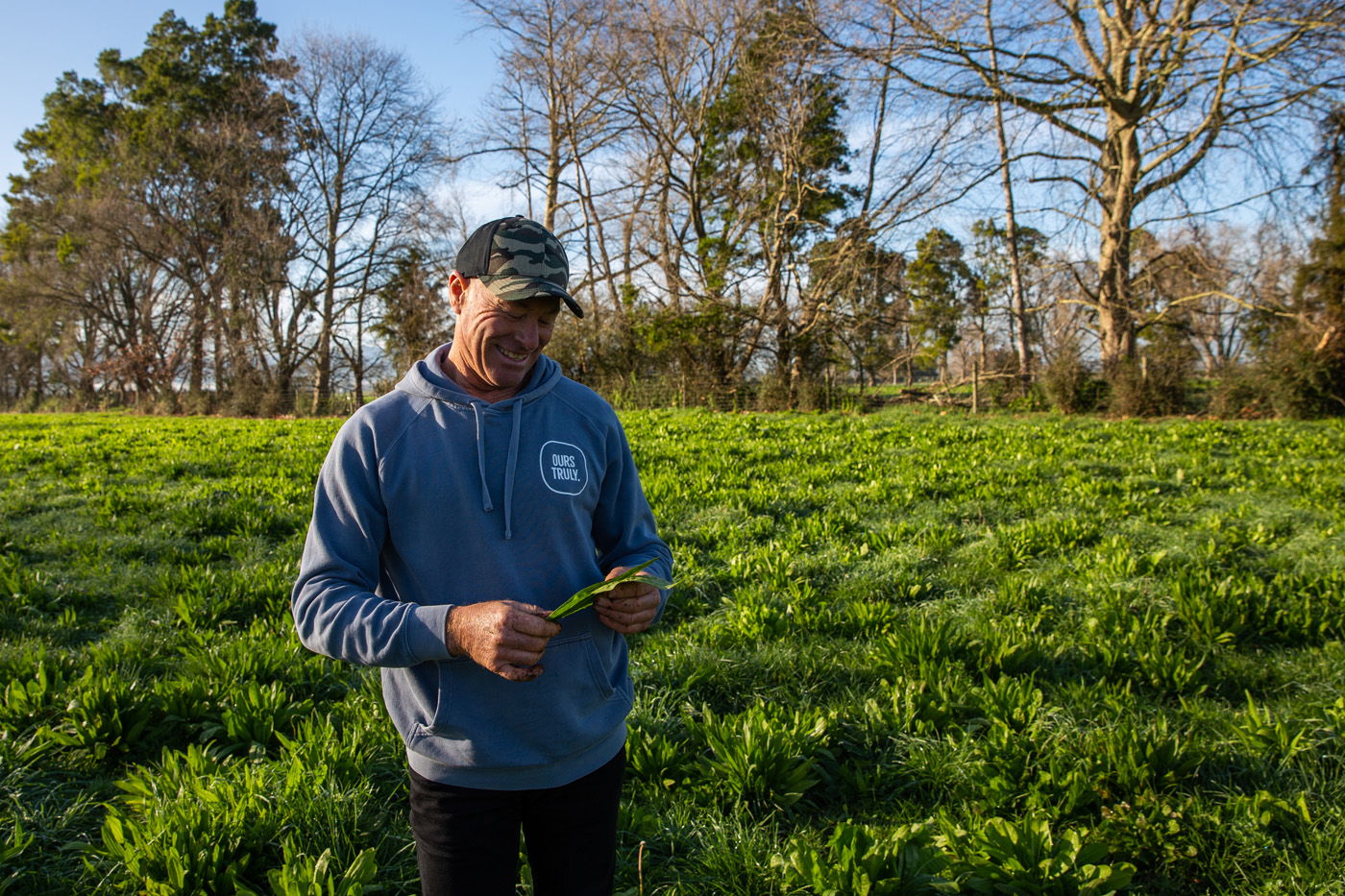 Gavin has been using multispecies crops for 15 years to add value to their farming system. He mentioned that although they are certified organic, the regenerative aspect was allowing him to have full control of their soil management as opposed to relying on a ship from overseas to bring nutrients. Being organic and regenerative is a multi-pronged approach for Mountain View Organics.
"Diversity is a key aspect of our system: the diversity of plants in the pasture that the cows graze on, the diversity of the shrubs and trees that the cows have access to, and looking after the ecology of the soil that creates deeper root systems. You get access to more minerals and nutrients that you wouldn't have necessarily had. When you have healthy soil, healthy plants and healthy animals, then, of course, the end result is healthy food," Gavin said.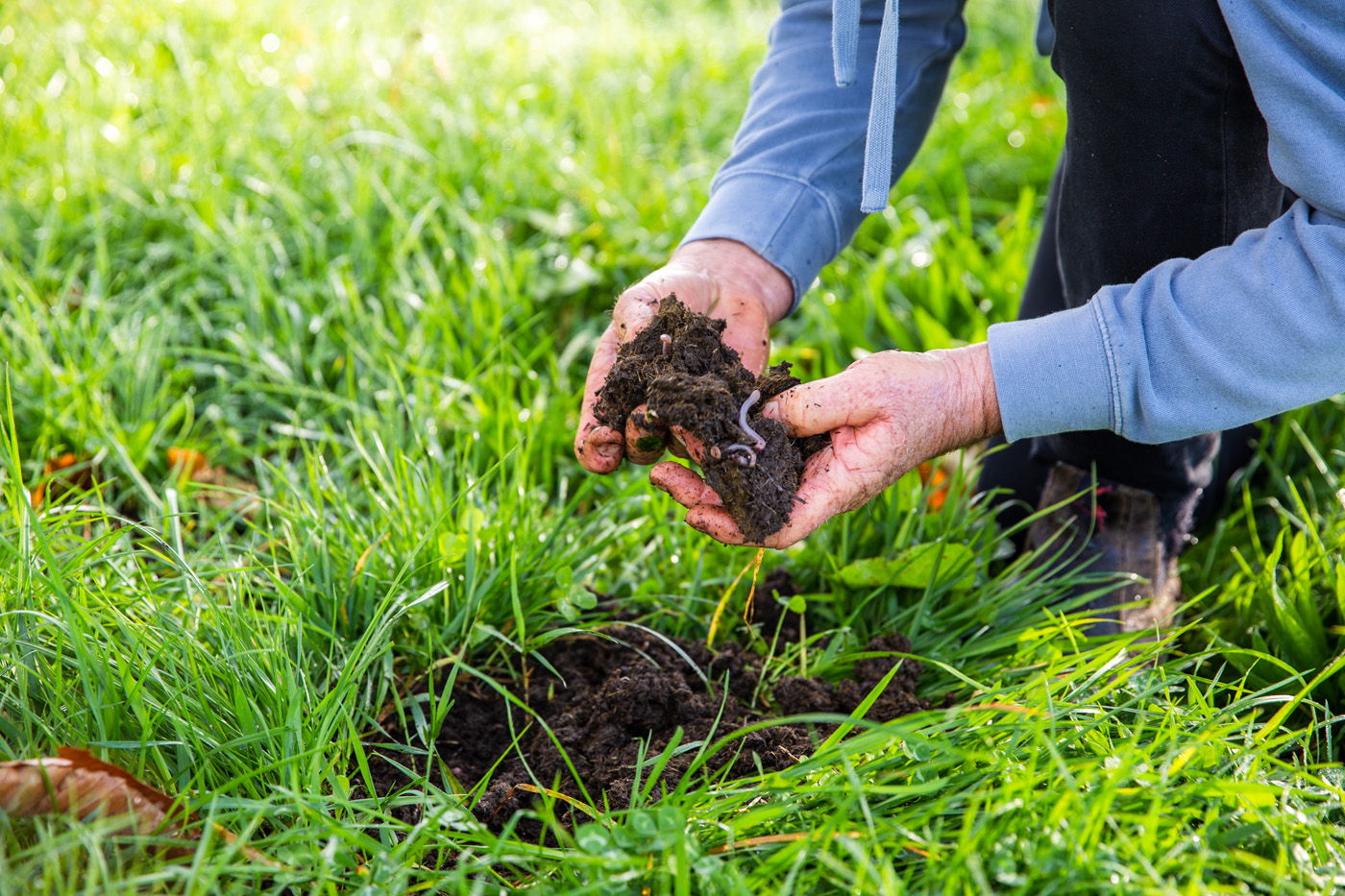 Over the years, Gavin has planted a diverse range of trees with an emphasis on understanding what medicinal properties and benefits (i.e. shade, shelter and nutrient recycling) each tree could add to their farming operation. With that in mind, they planted many fruit trees, including feijoas and olives.
"Trees have multiple functions if you understand what types of trees you're putting in. We planted a mix of deciduous and evergreen trees, and that balance was based on the farm not being too cold and damp in the winter. It was also about having ample shade and filtered light in the summer when that was needed to keep the heat off the pastures and protect the animals," Gavin said.
Gavin is the ambassador of the Organic Dairy Hub Co-operative (ODH) which is the only farmer-owned, 100% organic dairy company in New Zealand. His role within the company is managing customer relations and interacting with the organic dairy farms that are involved in ODH. His key interest is understanding their customers' needs and knowing what happens to their product once it leaves the farm. Along with his role with ODH, Gavin also launched his brand called Off the Planet Organics where he sells free-range eggs and fruit produce locally. This has given him further insight into understanding customers' expectations whilst supplying healthy products to the community.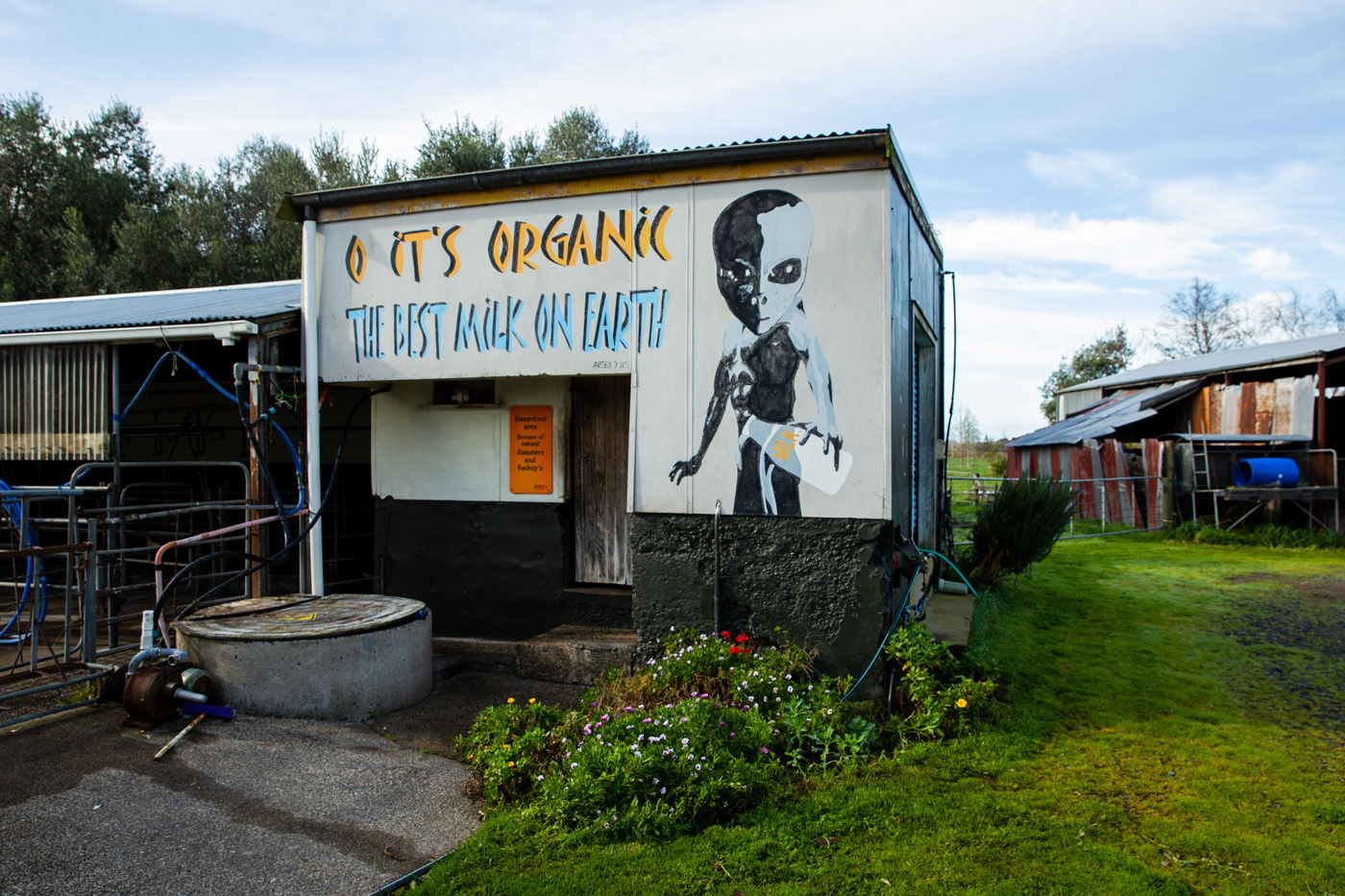 With a lot of exciting things on the go, Gavin also likes to find the time to take a break away from the farm. He co-runs a martial arts class, in which he's been practicing ju-jitsu for 38 years. "Once you walk into the dojo (the room of training), you're not thinking of anything else. If you're having a busy day or things have been stressful, that just disappears. It's quite rewarding and it keeps you healthy and fit at the same time, so there are multiple advantages," he said.
Gavin also likes to take his motorbike for a spin, noting that the interests that he finds fun are usually the most dangerous. It's a great way to get around the country and another way to relax. "Once you slide that helmet on, you're in a world of your own," Gavin added.
Having been brought up on a farm himself, Gavin wanted to give that same experience to his children. Learning and working harmoniously with nature, daring to be different and being his own boss/decision maker are all part of the farming lifestyle that has made Gavin successful. Gavin supports extensive research in order to understand what you're wanting to achieve with your farming operation, whether it's transitioning to organic or an alternative method. That includes visiting farms that are successful within their field and asking lots of questions, but more importantly, questioning the answers.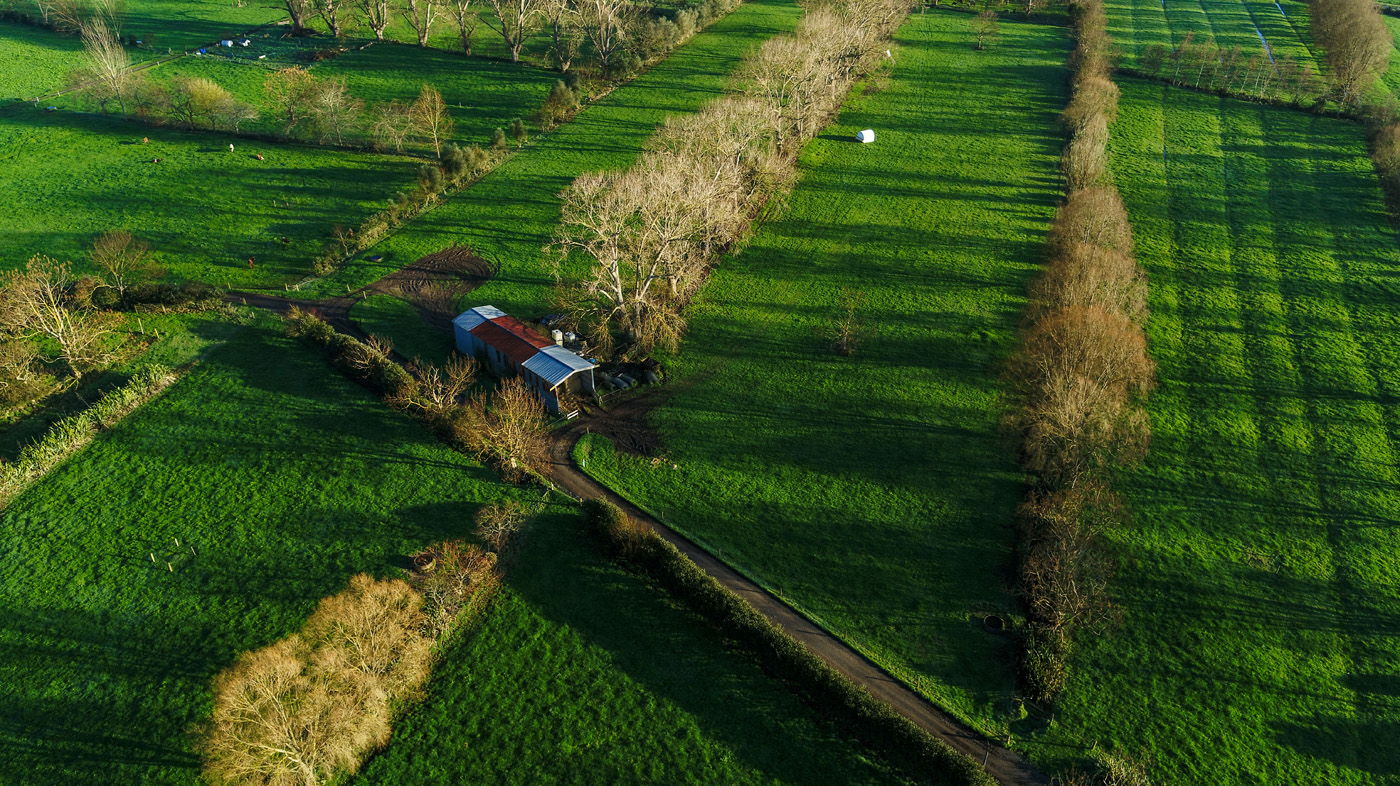 Upcoming plans for Mountain View Organics include bringing in more techniques that increase productivity whilst maintaining an environmentally friendly operation. Gavin vouches for paving your own way, trying new things and following your gut instinct. Every farming system is different, and Gavin finds that the best way to adopt new organic and regenerative practices is to manage them in a way that suits your farm.
"The sayings 'you are what you eat' and 'food is medicine' still ring true today, but that all depends on how you farm. You need to have healthy soil to be growing healthy food, whether that's food for animals or humans. It's about looking at the functionality of all of those aspects," Gavin said.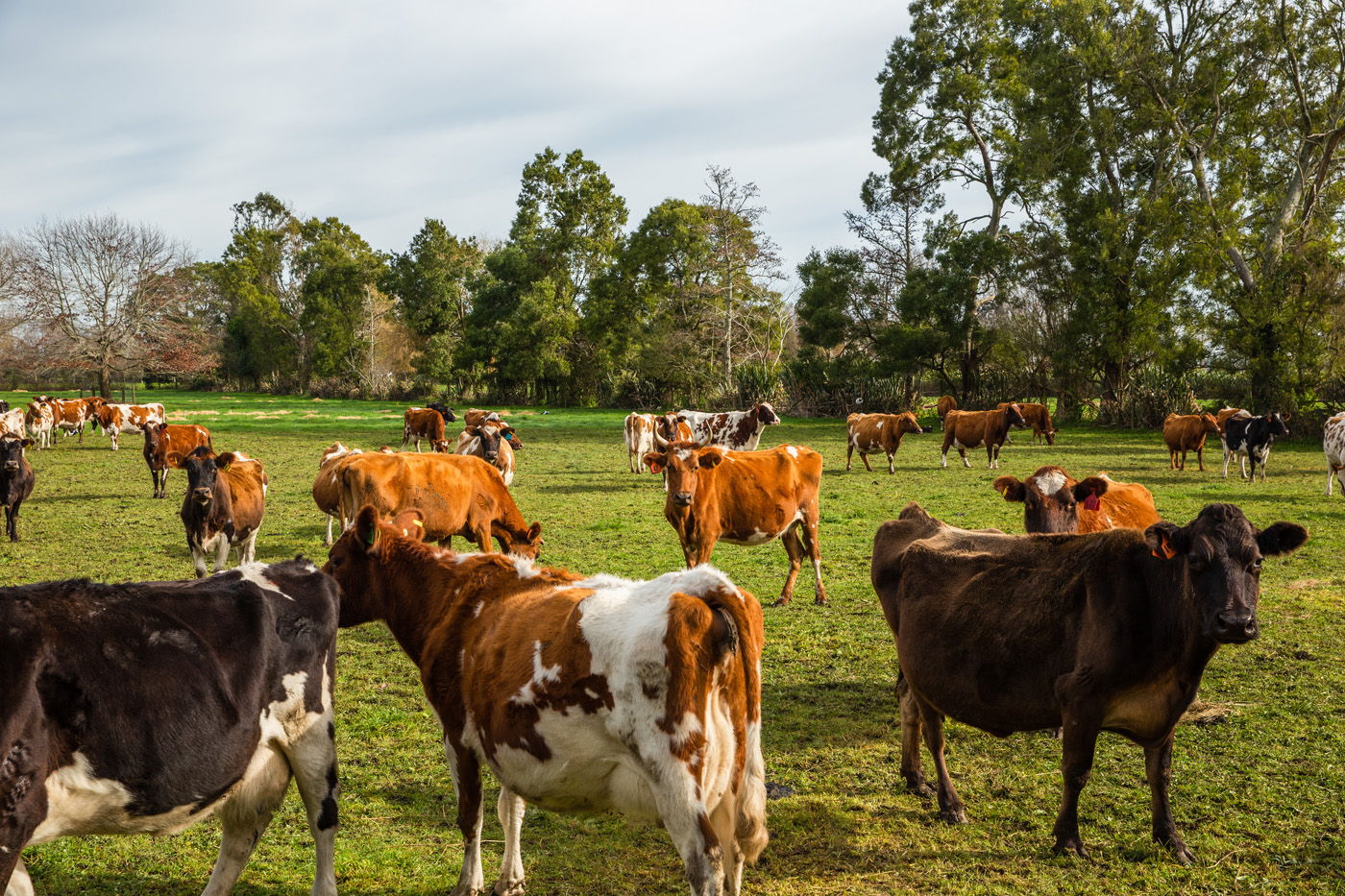 "Some of the methods that I have done, and still continue to do, have raised a few eyebrows over the years, but there has been a big shift and these methods are now being promoted as best practices. A lot of the times, the biggest conversion is your mind. Never be too scared to experiment or try things – back yourself and don't doubt yourself too much. Have some confidence and see what the results are 'cause nine times out of ten, they're brilliant," Gavin added. Gavin discussing his ecological practices
Date posted: 1 September 2022