Goldpine
Garston Hops: A two-tier Operation
---
When you think of New Zealand hops, do you immediately think of the Nelson region, where majority of our hops are grown? We 
do too! However, in 2016, a Garston sheep farm owned by the McNamee family decided to take on a new venture and implement their first experimental hop plants. Today, Garston Hops is the first commercial hop garden in Southland.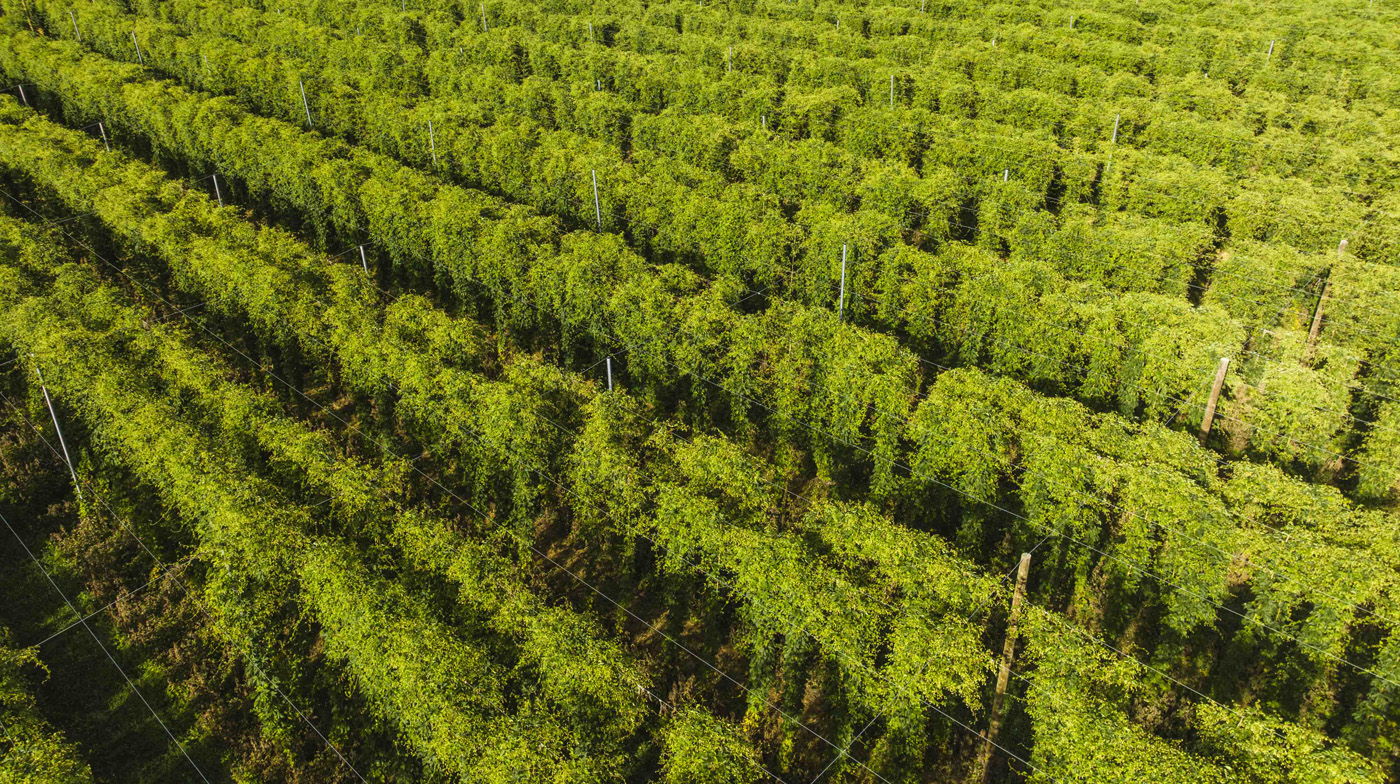 James McNamee, the owner of Garston Hops, struck a lightbulb moment when conversing with a friend over a beer. They got to talking about how many New Zealand beers are produced with hops from overseas and the amount of New Zealand hops that are exported. James realised that the latitude in Southland was on par with many of the overseas hop-growing regions, so he decided to dedicate 15 hectares of their family farm to hops. This has proven successful, and they have plans to expand further to get their total hop-growing area to 40 hectares.
When we visited the 321-hectare McNamee farm in Northern Southland, we were greeted by Krystella Baker, customer relationship manager at Garston Hops. The farm has been in the family for 145 years, originally purchased by Krystella's great grandfather, and has since been passed down to Krystella's mum's side of the family. It boasts 2,300 ewes and 2,700 lambs, keeping to their traditional farming methods but also incorporating hops. It was a good way to stay current with the times and give their family another stream of income. "It's always been a sheep farm. The land has never had anything else on it, other than sheep and barley that we grow to feed the sheep. Part of it now is getting turned into hops and because it's just been sheep for the last 145 years, the soil is really good, and the hops love it and thrive," Krystella said.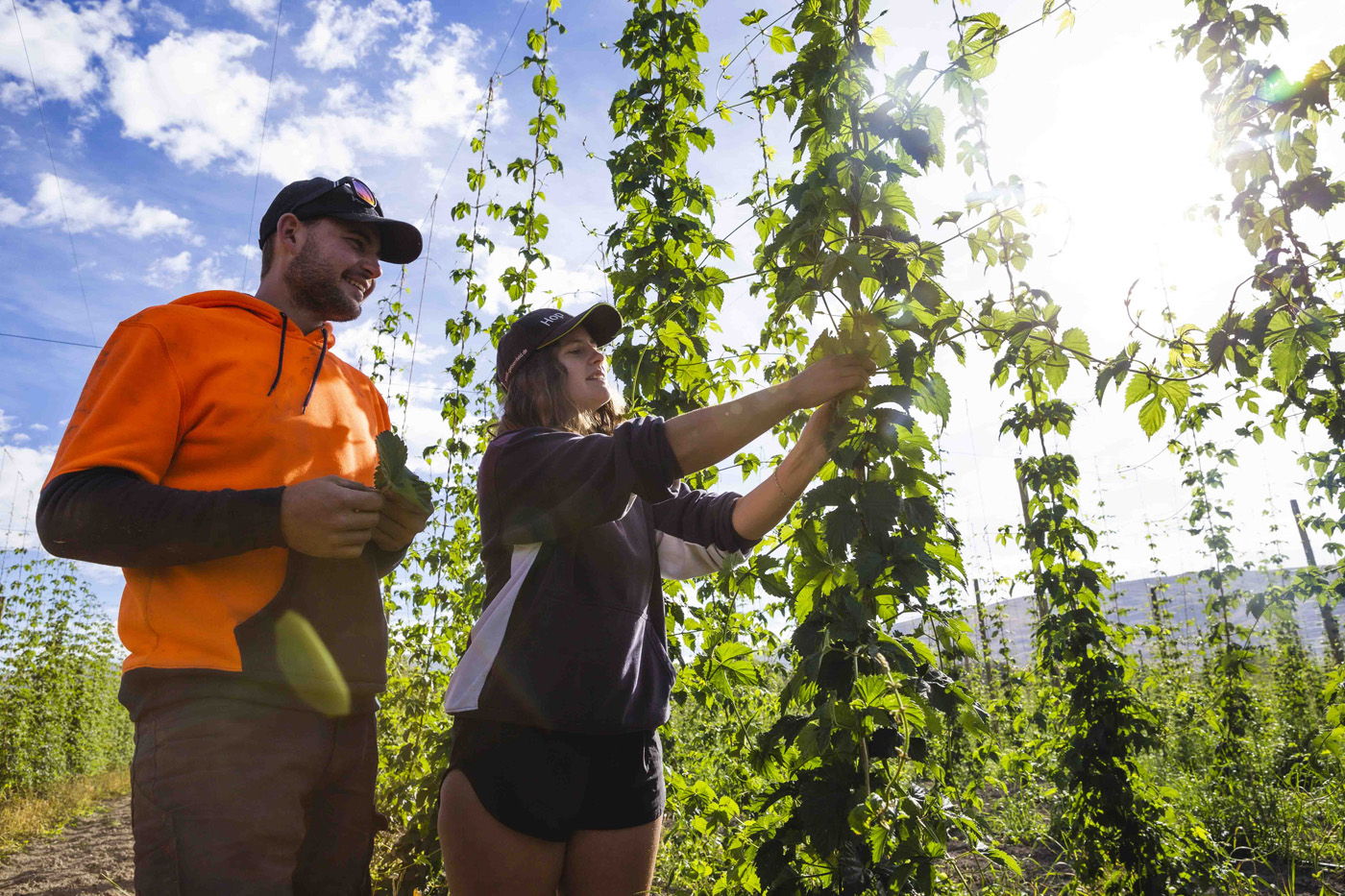 "Around harvest, once plants are big enough, as you don't want them eating the tops off the hops or ripping them out of the ground, we bring the sheep into the hop paddock. This helps with weed control and harvesting, working the two tiers of farming together!"
Krystella grew up not far from Garston, living on sheep farms around Gore; she is also James's niece. After studying for four years at the University of Otago, graduating with a Bachelor of Commerce in Management and Marketing, Krystella decided to spend a few years travelling overseas, picking up work along the way.
When she landed back in New Zealand, James contacted her asking whether she wanted to work on their hop farm for a couple of weeks during harvest; a year on and she hasn't left. Currently, Krystella's day-to-day job involves sales and marketing, alongside spending time with the hops.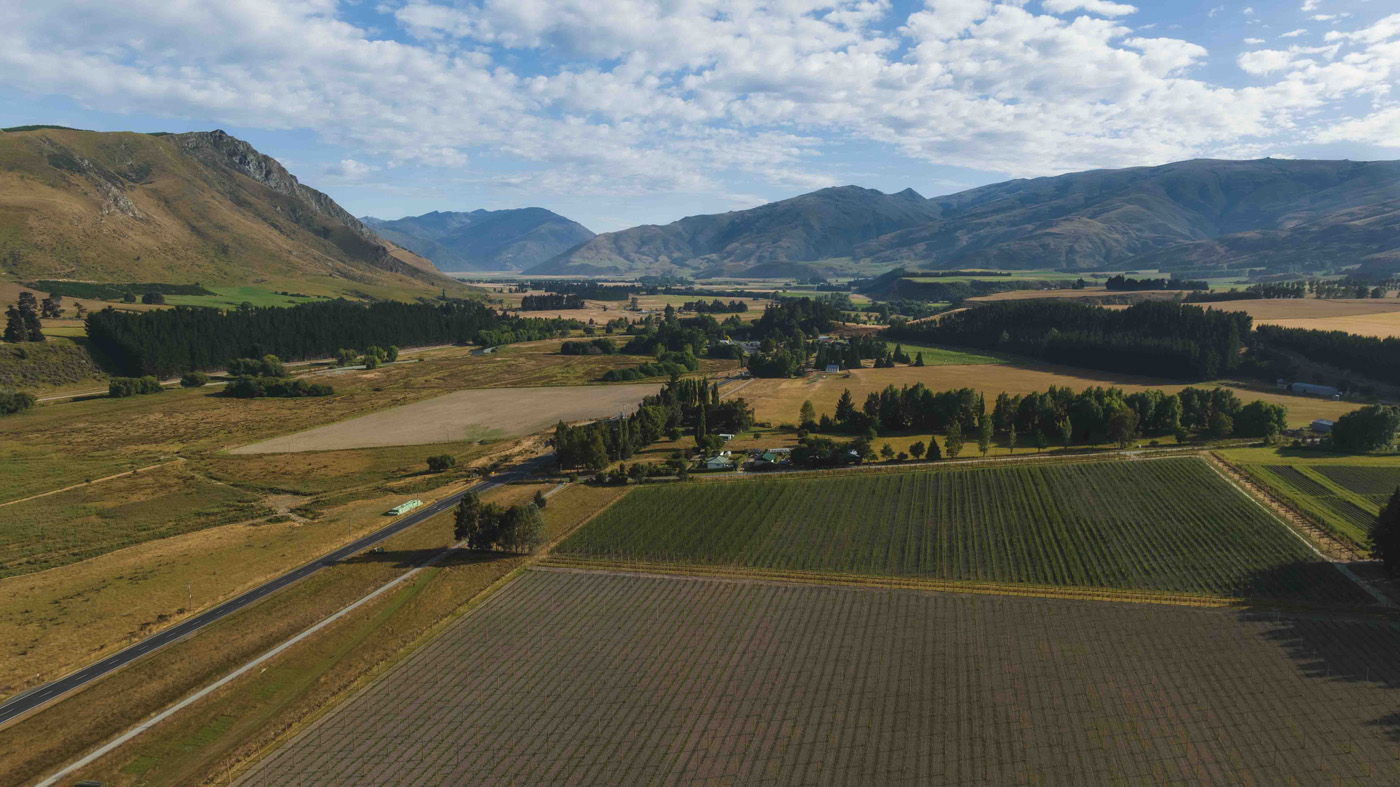 "As far as we know, we're the most southern commercial hop grower in the world, but correct us if we're wrong. We're the only commercial hop grower in this part of the South Island. As we see with wines from different regions, there's a different terroir. We've found that our hops of the same variety taste different, as opposed to ones that have grown in the Nelson region. So that's what makes us a bit unique and special, the variation between New Zealand-grown hops and rural southern-grown hops," Krystella said.
Garston Hops has employed one full-time worker, Blaž Jelen, who is the hop production manager. There are a couple of others, including Krystella, that help when needed during the busy stages in the hop gardens.
This tends to be at the beginning of winter and end of spring, when they string and train the gardens annually, and during harvest time. Across 15 hectares, there are around 45,000 hop plants which totals 90,000 strings of five main varieties: Motueka, Nelson Sauvin, Cascade, Rakau and Riwaka.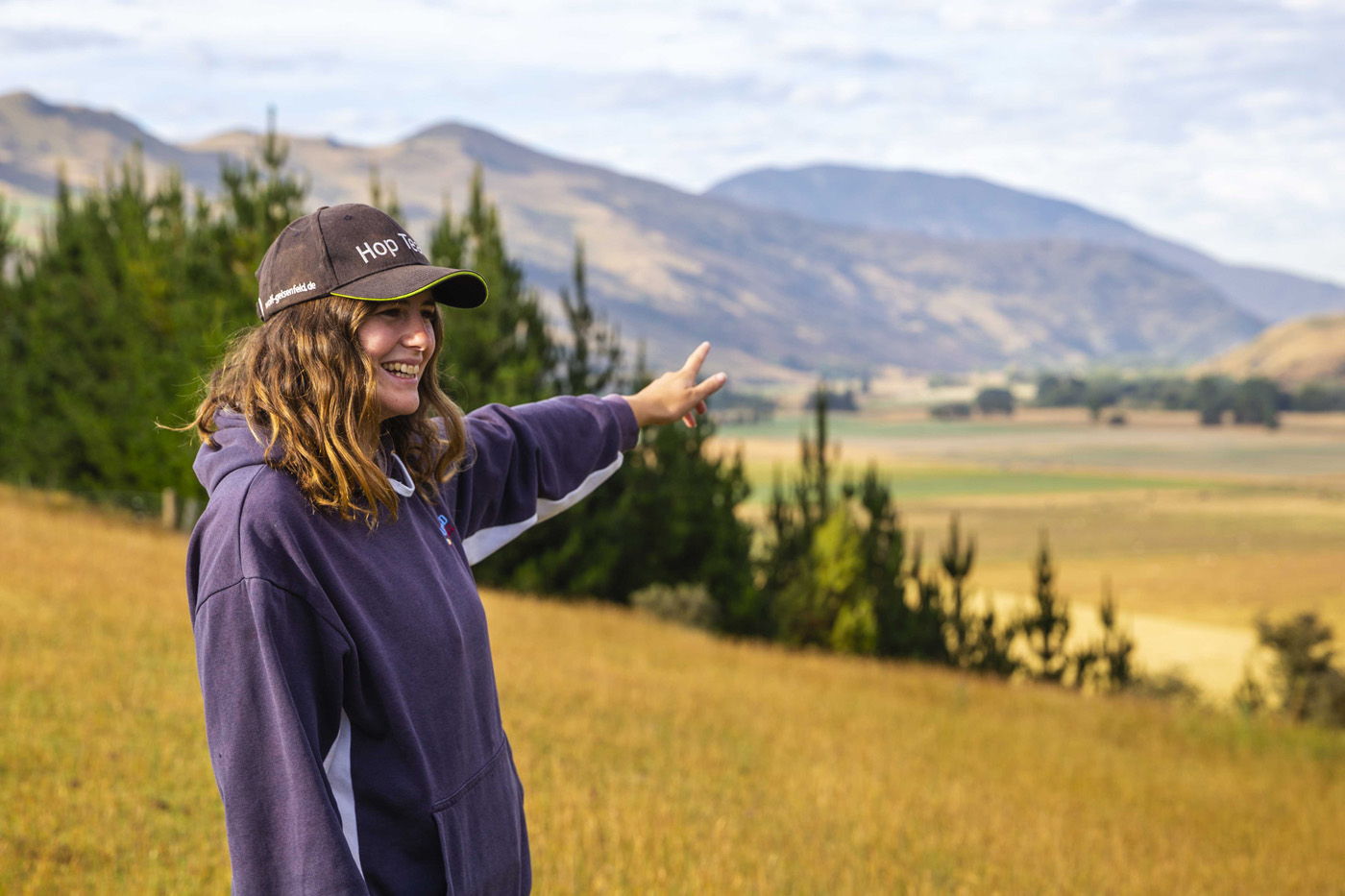 "When we harvest the hops, we cut the top and bottom and take all the greenery away, which gets run through the harvester, then there's just a little bit left on the plant that dies down. In the winter, there's nothing above the ground – the hops are completely in the ground and lay dormant. They go to sleep for three months of winter and when it starts getting warmer again, the hops wake up and start to come out of the ground. They have these little purple nodes poking out everywhere and then they do the whole cycle all over again. So, once we have a plant that successfully starts growing, we've got that crop for 20 years or so," Krystella said.
"My favourite thing about the hops is they're so magical. When we're walking through the paddock, they're all around you and when the wind starts, they're just dancing around – it's so cool to see."
The biggest customer that Garston Hops supplies to is Altitude Brewing in Queenstown. They have a very close relationship with them and will get advice and feedback from the brewery to continue to perfect their hops' flavours. They also sell their hops to a lot of breweries within the surrounding regions: Queenstown, Wānaka and Invercargill, with Krystella mentioning they have hopes to expand and provide to local businesses.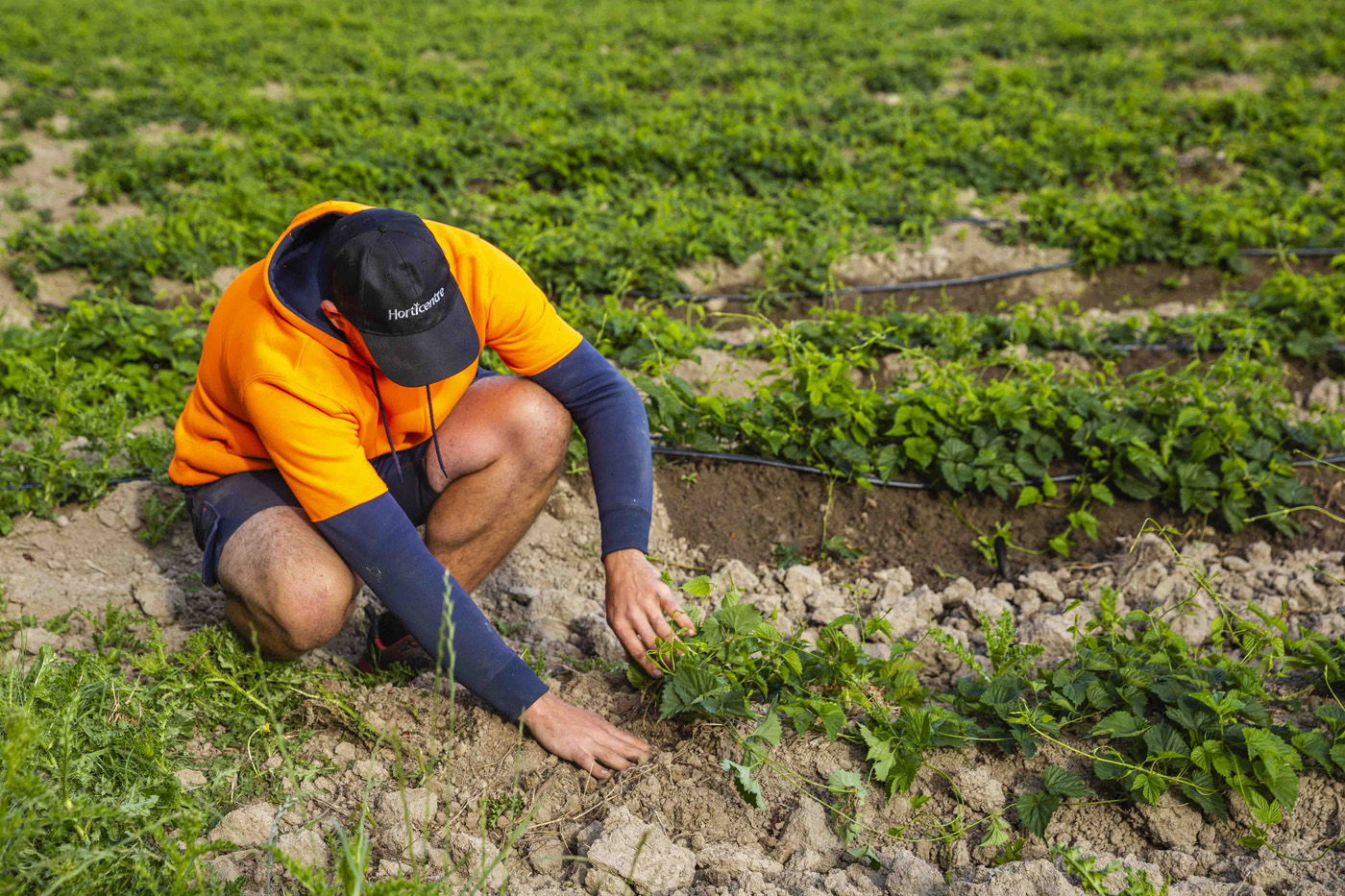 "Last year, Altitude created a fresh hop brew, getting fresh hops from here of the Nelson Sauvin variety, and also from a farm up in Nelson. They made two brews the same, the only difference was where the hops came from – that's where we got that solidified knowledge that the terroir is different because they tasted completely different and that was a cool thing to see," she said.
The McNamee farm has open days for other farmers and rural workers to come and see what they do to balance a sheep and hop operation. Growing hops can be a very time-consuming job, but Garston Hops has the support of their community, which backs them and gets involved during harvest time. Plans for the farm include continuing their sheep farming and expanding their hop gardens with an emphasis on longevity and creating something unique.
"We want a southern hub of hop growers. We don't want to just be all about Garston Hops, we want other farmers down here to grow hops too. It's about creating and uplifting the community so that we can all thrive together," Krystella concluded.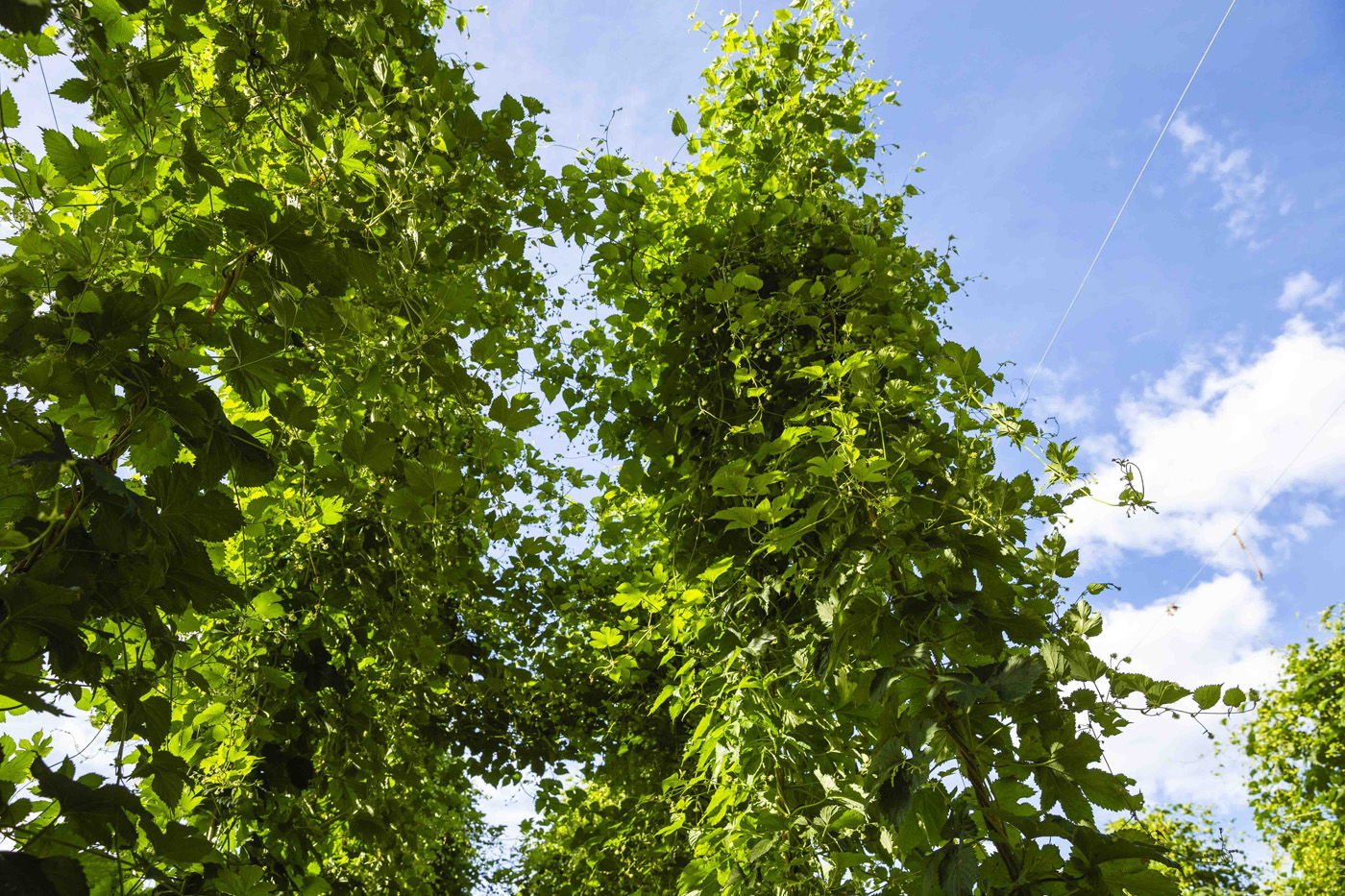 Date posted: 1 July 2023