Goldpine
Escarpment: A Deep Connection to The Region
---
Home to some of the most eminent wineries in the country, Martinborough has been known for its high-quality Pinot Noir since the late 1970s, which inspired the Central Otago region to follow suit. Their family ethics and stewardship of the land, which boasts the best soil and climate for various wine varietals, is what makes Martinborough and its vineyards a great place to visit.
Escarpment is one of the wineries that has been paving the way for the region's success. Established as a partnership between Larry McKenna and the Kirby family, who own Village Roadshow in Australia, Escarpment's first plantings occurred in 1999 – proud producers of Pinot Noir, Chardonnay, Pinot Gris, Pinot Blanc and Rosé. Escarpment has since been bought by an Australian wine company from the Barossa Valley, Torbreck Vintners. Around that same time, Larry McKenna stepped down, handing the reins over to viticulturist Rowan Hoskins and winemaker, Tim Bourne.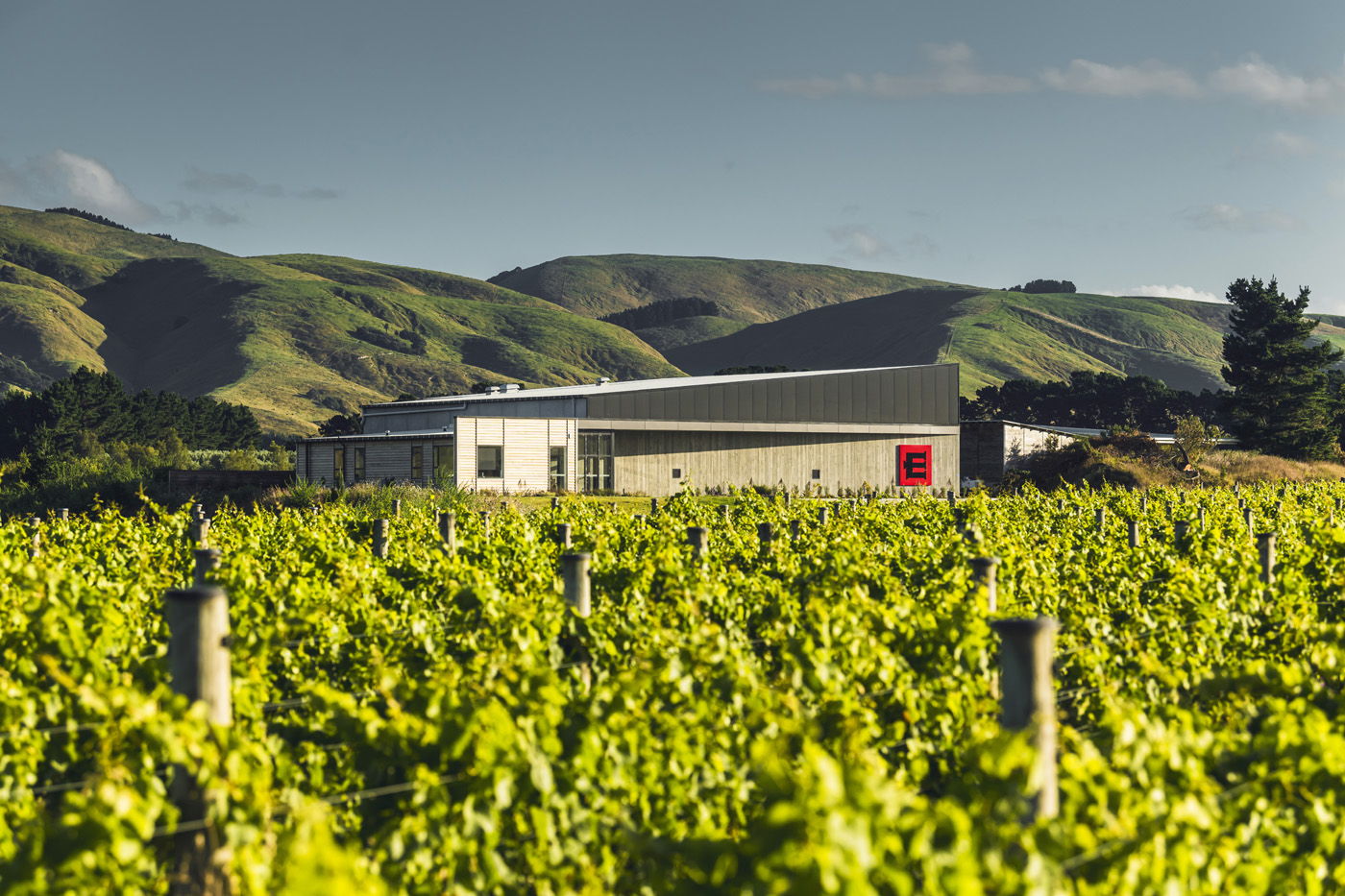 Rowan and Tim continue to set an exceptional standard for the winery, using varietals from their main vineyard, Te Muna Road, along with their single vineyard Pinot Noir blocks comprising Kupe, Te Rehua, Kiwa and Pahi.
"We're really focused on creating wines that are instantly recognisable as Escarpment powerful unique expressions of our vineyards but still express the complexity and variance between vintages from our region," Rowan said.
Their main vineyard, Te Muna, translates to a secret or special place in te reo Māori, and a focus and interest of the Escarpment team is to learn more about the history of the land and region. "We're situated on a plateau that was formed by the Huangarua River which flows into the Ruamāhanga River where the alluvial gravels have been placed here by the river over many years.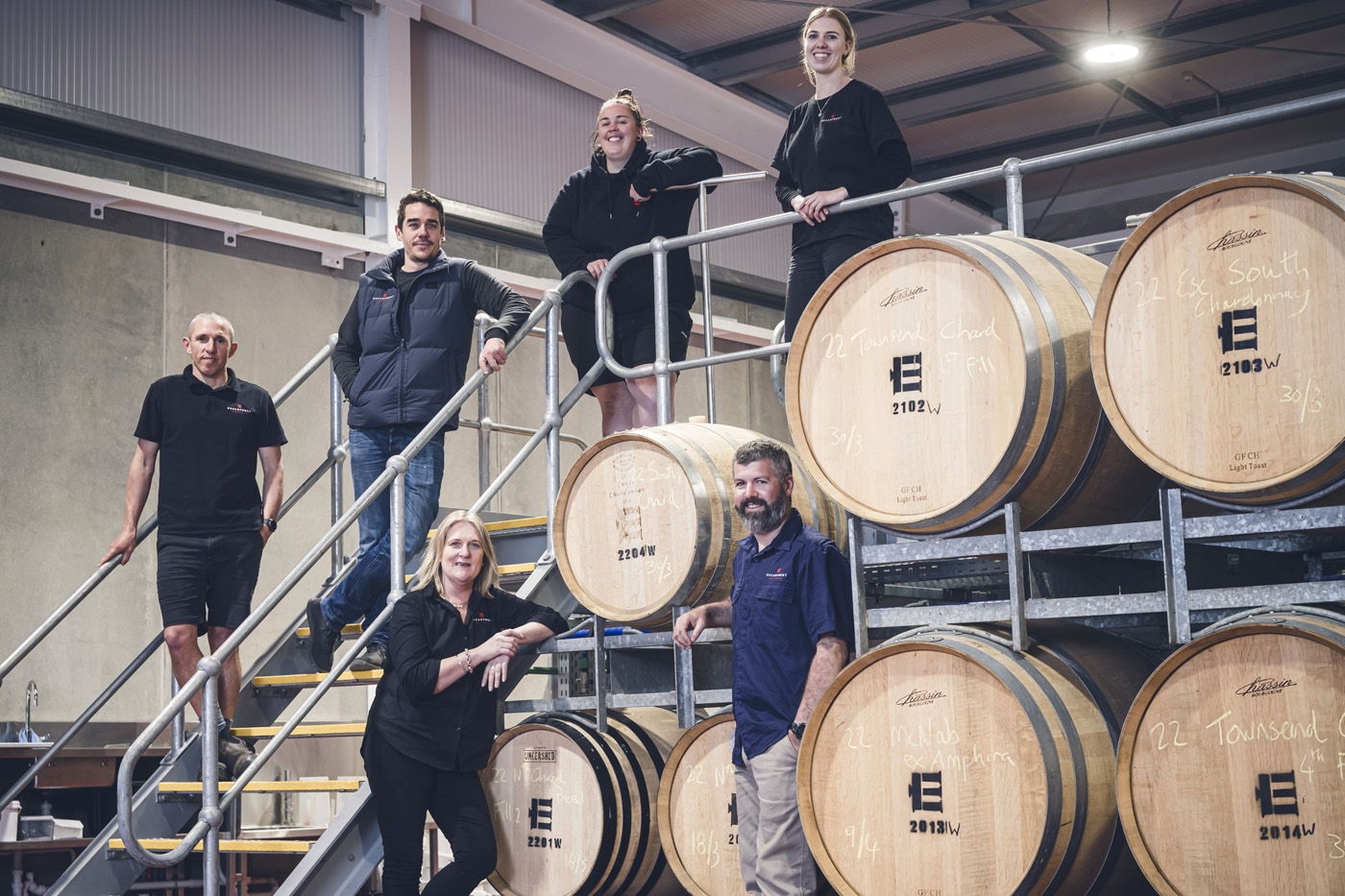 We, as a younger team now, really want to focus on learning more about the history of the land that we farm upon. We're talking to the local kaumātua about the different stories of this region, how these stories evolved and why the hills behind us are called Nga Waka A Kupe; we want to work more with local iwi and learn more about using these names and educating people," Rowan said.
The unique qualities of Escarpment are their people and acknowledging the history of the land. Rowan highlighted the passion that their team has for the wine in the region and they want to continue to showcase their part to the world. With the help of Torbreck Vintners, they recently opened a new winery in October last year and have grown their exports immensely from nine exporting countries to 23.
Rowan talked about the opening of their new winery being a moving and monumental moment where they contacted their local iwi and had elders bless the building, and invited a local kapa haka group from Te Kura Kaupapa Māori o Wairarapa to perform for their visitors.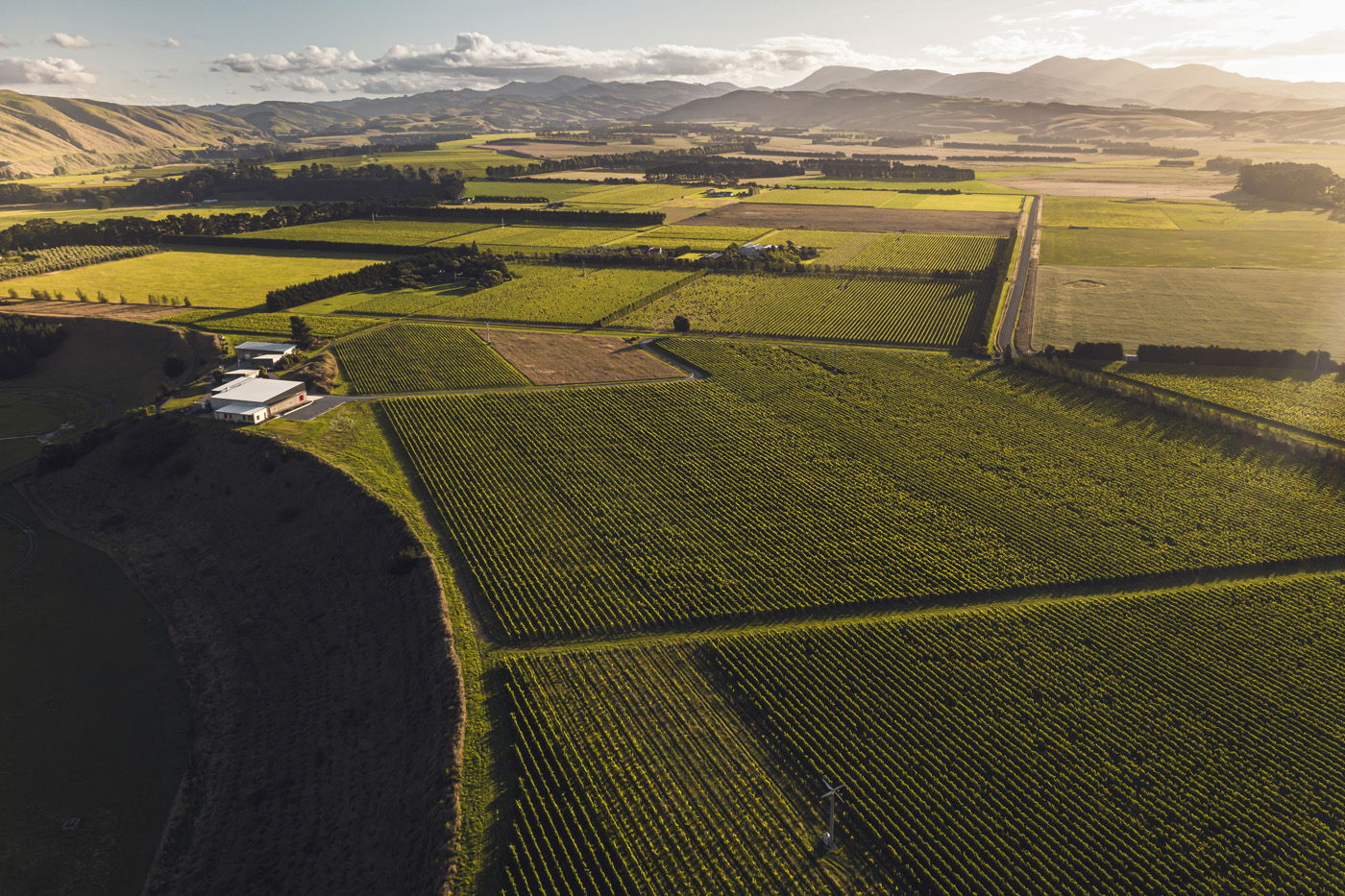 "Putting a new winery in and bringing us to new markets, it's not only going to benefit Escarpment but also Martinborough. We're really proud of our region, and it's one that we want to talk about more on the world stage," Rowan highlighted.
Escarpment has a small team for its size, with seven full-time workers and 30 hectares of their own property and leased land, including a further 15 hectares where they purchase fruit from other growers. Rowan runs the vineyard team and is pretty hands-on himself. He oversees all aspects of the vineyard, including writing programmes, researching soil nutrition, disease monitoring, canopy management techniques and measuring crop levels.
Rowan's introduction to viticulture started from a young age as his father was a viticulturist and he grew up amongst the vines doing jobs like bud rubbing and leaf plucking. He never thought about working in the industry and went on to become an electrician. Rowan ended up taking a year off to help his father set up a vineyard management company, growing a love for the industry, and continued working with his father until he was offered a full-time position at Escarpment.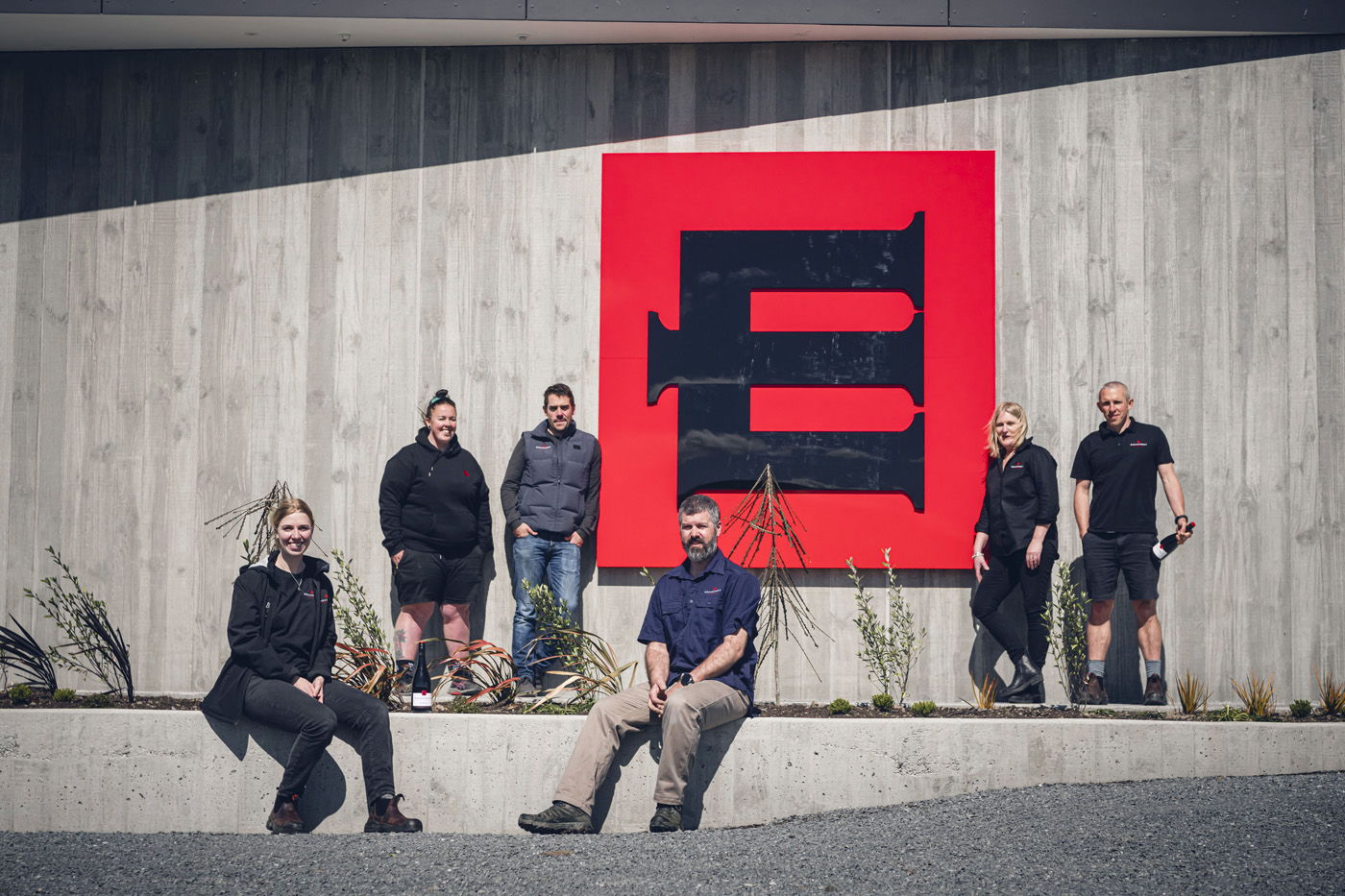 Rowan had already been managing Escarpment's vines for five years but has now been directly employed by them for three years. With 15 years' experience in the industry and a Level 4 advanced viticulture certificate, Rowan's expertise has mostly come from learning on the job.
Another element of Escarpment is their focus on sustainability, and with the help of their viticultural consultant Mark Krasnow, they are working toward a cover crop programme to help them amplify their soil's nutrition and continue to grow the best wine.
"We want to carry on looking after the land which we've been lucky enough to take over and continue building upon our sustainability and farming practices. We're low-input farming, we don't want to buy in fertilisers and plant stimulants, and we want to manage that in the vineyard ourselves, so we're looking toward starting a cover cropping programme and want to do that with minimal soil disturbance," Rowan said.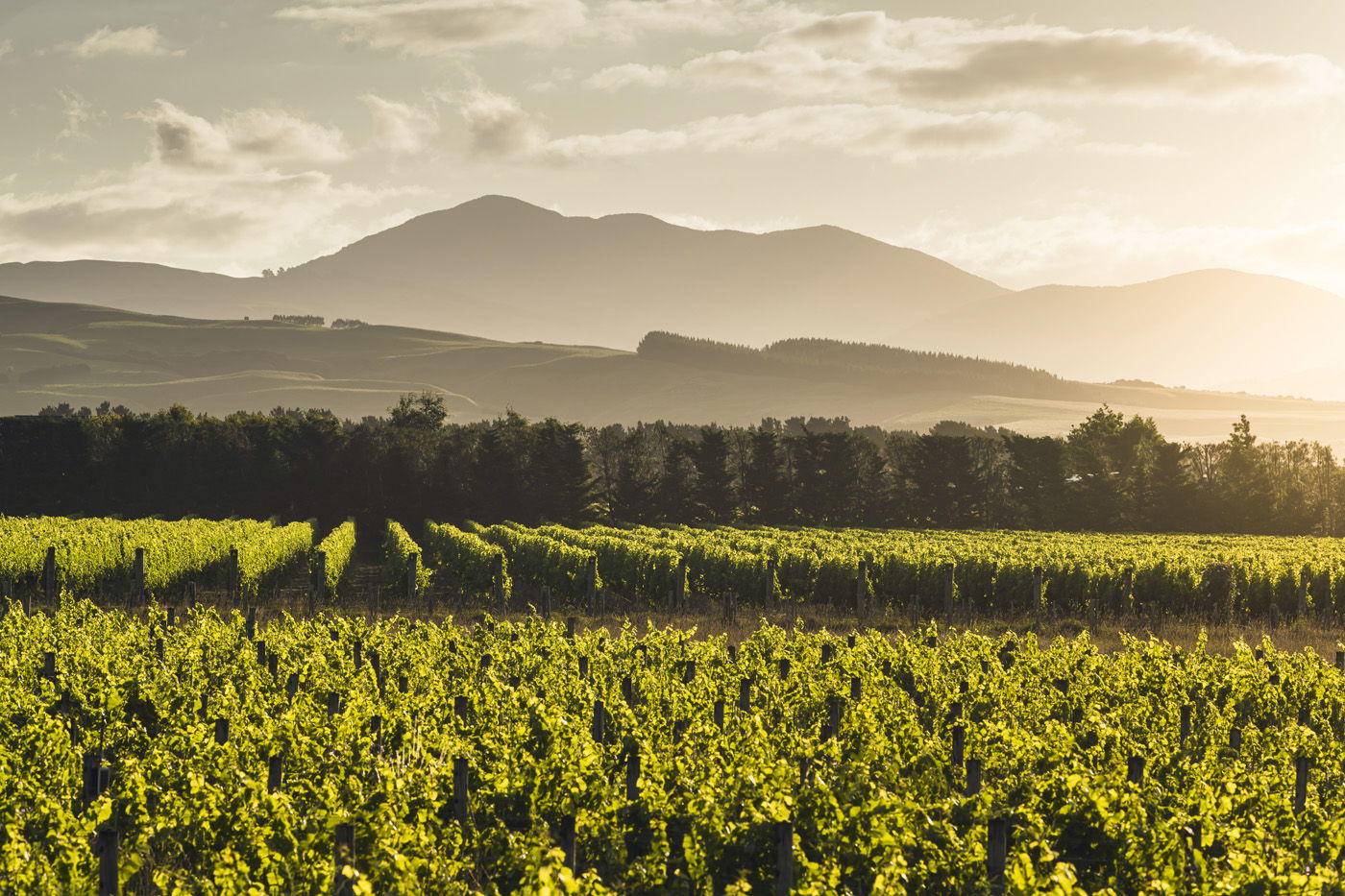 "We're not farming organically but one part of being sustainable is making sure the business works, making sure we have a decent crop load and that we know how to react to these weather events that we seem to be having more often."
"To us, it's about utilising the tools we have at our disposal and not being defined by one single way of growing; we want to take a more multifaceted approach and take what we believe are the best parts of sustainable organic practices and utilise those in our vineyards," Rowan emphasised.
If Rowan isn't in the vines, he likes to dedicate time to his wife and four kids. The whole family love the outdoors, a hike or beach trip where Rowan is an avid surfer, mountain biker and runner. He envisions Escarpment continuing its growth in the market and is truly passionate about the industry. "It's a great career to be involved in; you learn so much and it's ever-changing. It's not an industry that's standing still, there's so much fascinating innovation and trial work going on. I think in New Zealand, we're leaders in coming up with new techniques and new technology – we're sort of at the forefront. We're quite a young industry in terms of the world, so it's nice to see that we're taking it seriously and making some positive changes."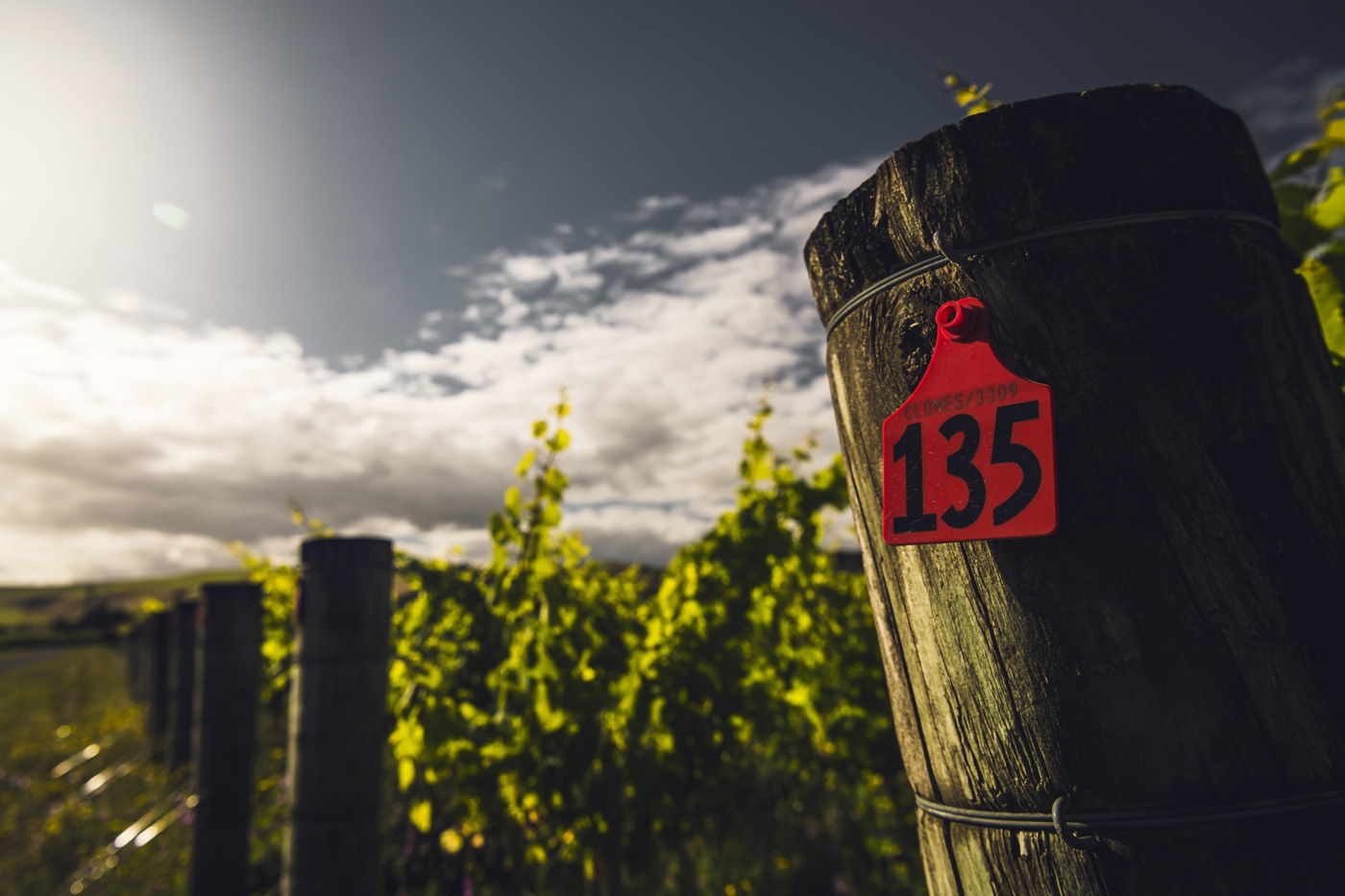 "It's great that Sustainable Winegrowing New Zealand (SWNZ) is part of New Zealand Winegrowers, with 96% of New Zealand's vineyard area being sustainable. We're very much at the pointed end of the premium market too. If you travel the world, people know us for our wines, so it's an exciting industry. I think it will change quickly in the next few years with the likes of people looking very closely at their carbon emissions and carbon footprint, along with organic farming techniques and RegenAG. I think over the next few years, we'll see the industry change quickly and for the better," Rowan said.
"Our sole focus is to create the purest, best expressions of Pinot Noir from our regions. So, I think we're really going to elevate these premium Pinot Noirs that we currently make. We're releasing the 2020 and 2021 wines, which shows, even with some tough years recently, how tight-knit and knowledgeable our team are that we can continue to make these wines under these trying years, so we're really proud of that."
Date posted: 1 March 2023