Goldpine
Colin and Janis Hurst: Farm, Family and Federated Farmers
---

Just 30 kilometres outside of Timaru in South Canterbury, you'll find Colin Hurst's Makikihi-based farm comprising of livestock and crops. The farm has been in the Hurst family since 1963 when his parents grew crops as part of their livestock rotation, farming sheep and a few cattle. At age 23, Colin (with the help of his parents) purchased the neighbouring farm, followed by a few other farms, which now equates to 700 hectares.
Colin returned to the family farm after finishing an engineering apprenticeship in Timaru. Both of his parents came from farming backgrounds and, just like him, they started farming at a young age. This inspired Colin to continue in the mixed farming sector – predominantly focusing on cropping. "Although I love working with stock, I don't have a good affinity with them. I'm more into the machinery and am more of a practitioner," Colin said. They currently have 450 hectares of arable crops: wheat, grass seed, plantain and turnips; this area includes 250 hectares of irrigated land. They graze 130 dairy heifers and are about to get another 125 of rising one-year olds.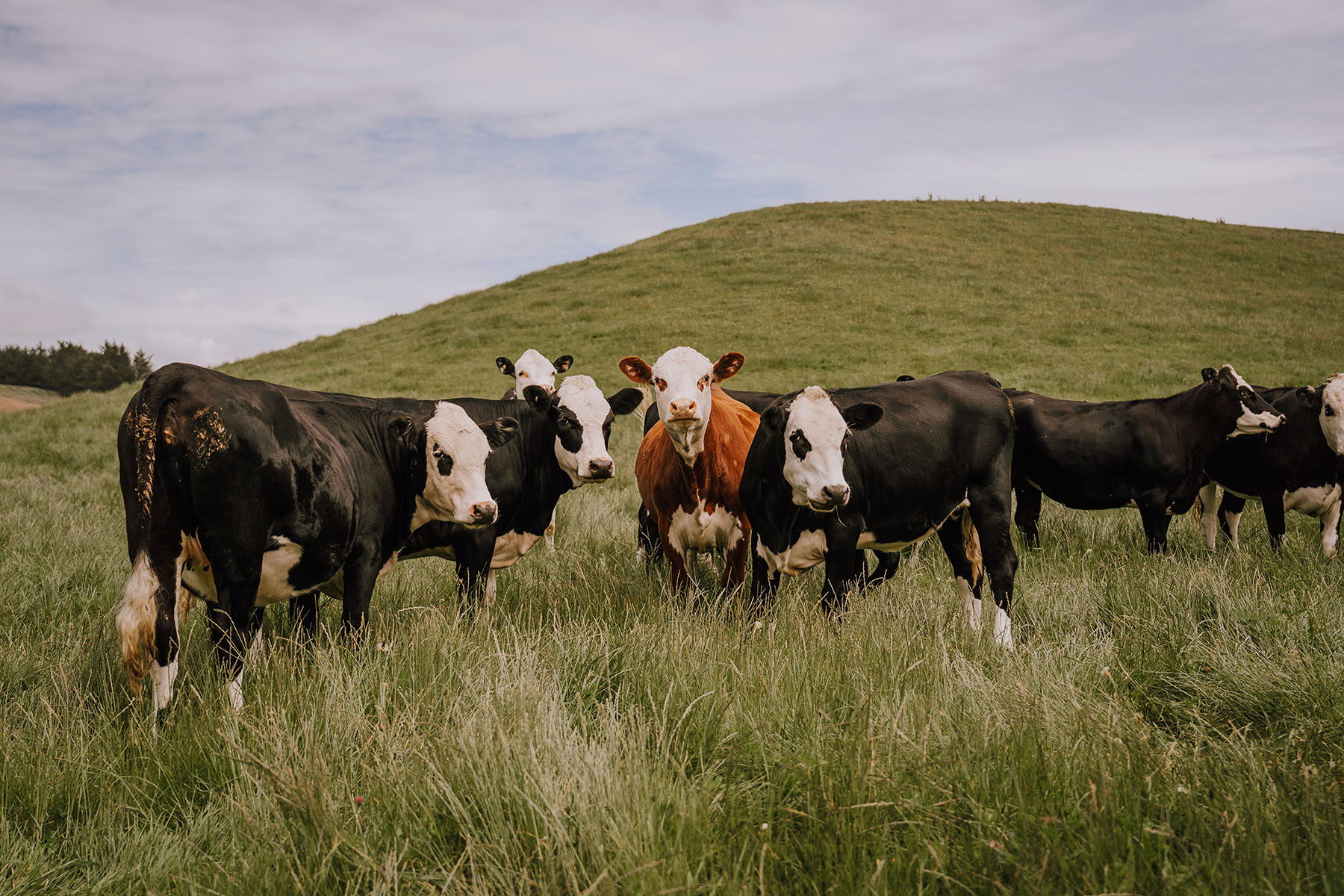 Along with that, they finish off 125 beef cattle a year and graze sheep for other farmers. "We also winter some dairy cows on fodder beet and kale for a neighbouring farmer. The dairy farm is right next door, so we just walk the cows into our paddock. It's quite convenient for both parties, we have a good relationship with our neighbouring dairy farmer," Colin said.
Colin is proud of their intergenerational farming business that consists of Colin's parents, Tom and Ailsa Hurst, his wife Janis and son Nick. Nick came back to the farm two years ago after finishing his electrical apprenticeship and started getting more involved in the business that Colin and his father set up. They also have two other employees working on the farm: Gary and Dave. Colin and Janis have two other children: Matt is based in Christchurch and is a surveyor, and Kate their youngest is an Occupational Therapist in Greymouth.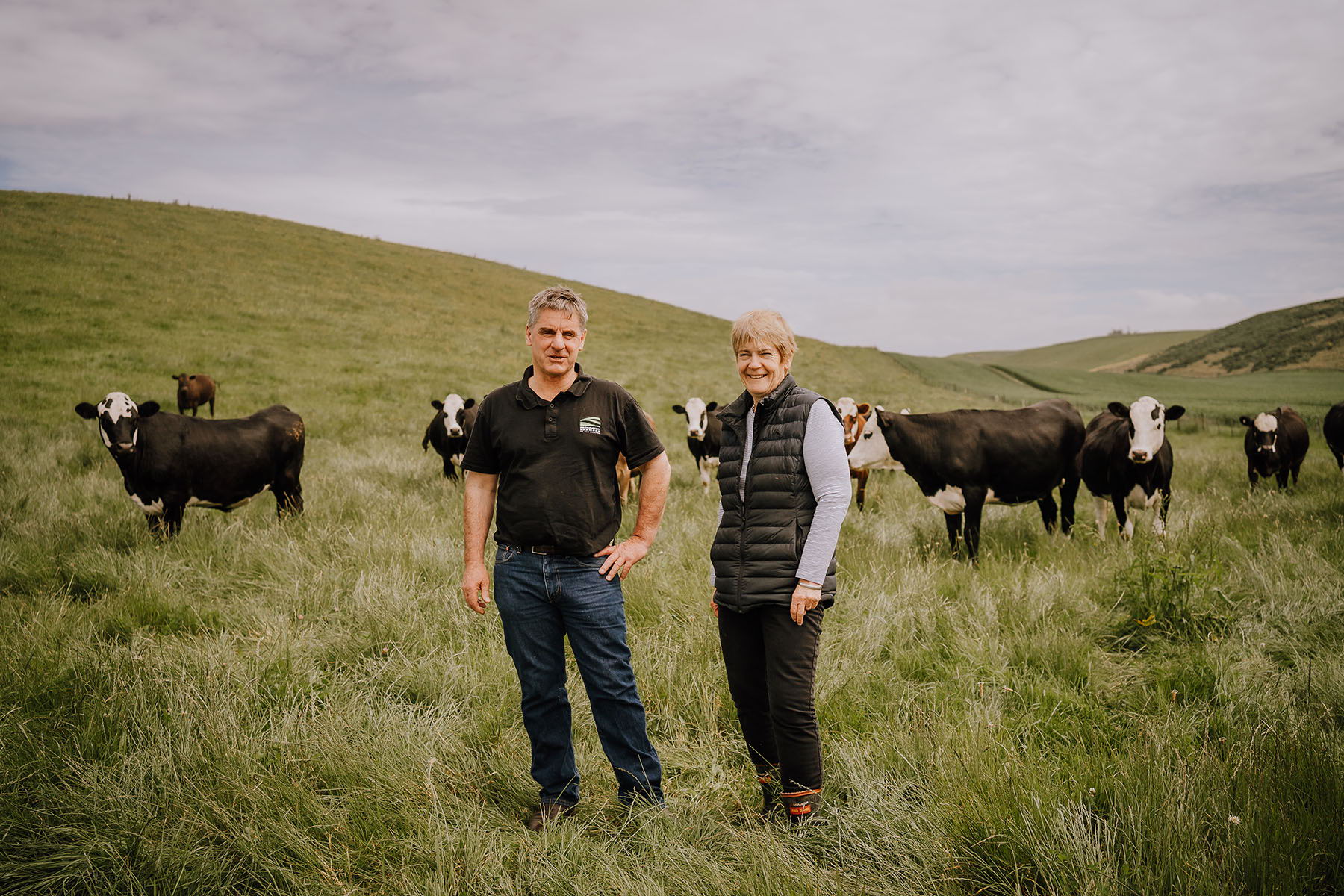 "We run a really diverse farming operation, with all different seed crops. This means that every month we've got a steady cash flow with something always coming in. There's either wheat being sold or seed contracts getting paid, and we're delivering crops every month.
"I think there's a real strength to our farming operation. It has the depth of experience from my parents and myself, and it's giving my son a good start. We'll look to help our other children as well with future possibilities," Colin said.
The Hurst family are really into their forestry as well. On steeper land that cannot be utilised, they have been planting pine trees since the early 1980s. Since then, those trees have been harvested and replanted. Colin mentioned that it creates diversification on the farm and another income avenue. "They are production forests and it is great land use for that steep, broken country that we cannot cultivate. Otherwise, these areas would grow a lot of gorse and we would need to spend lots of money to control this, so these areas are perfect for trees."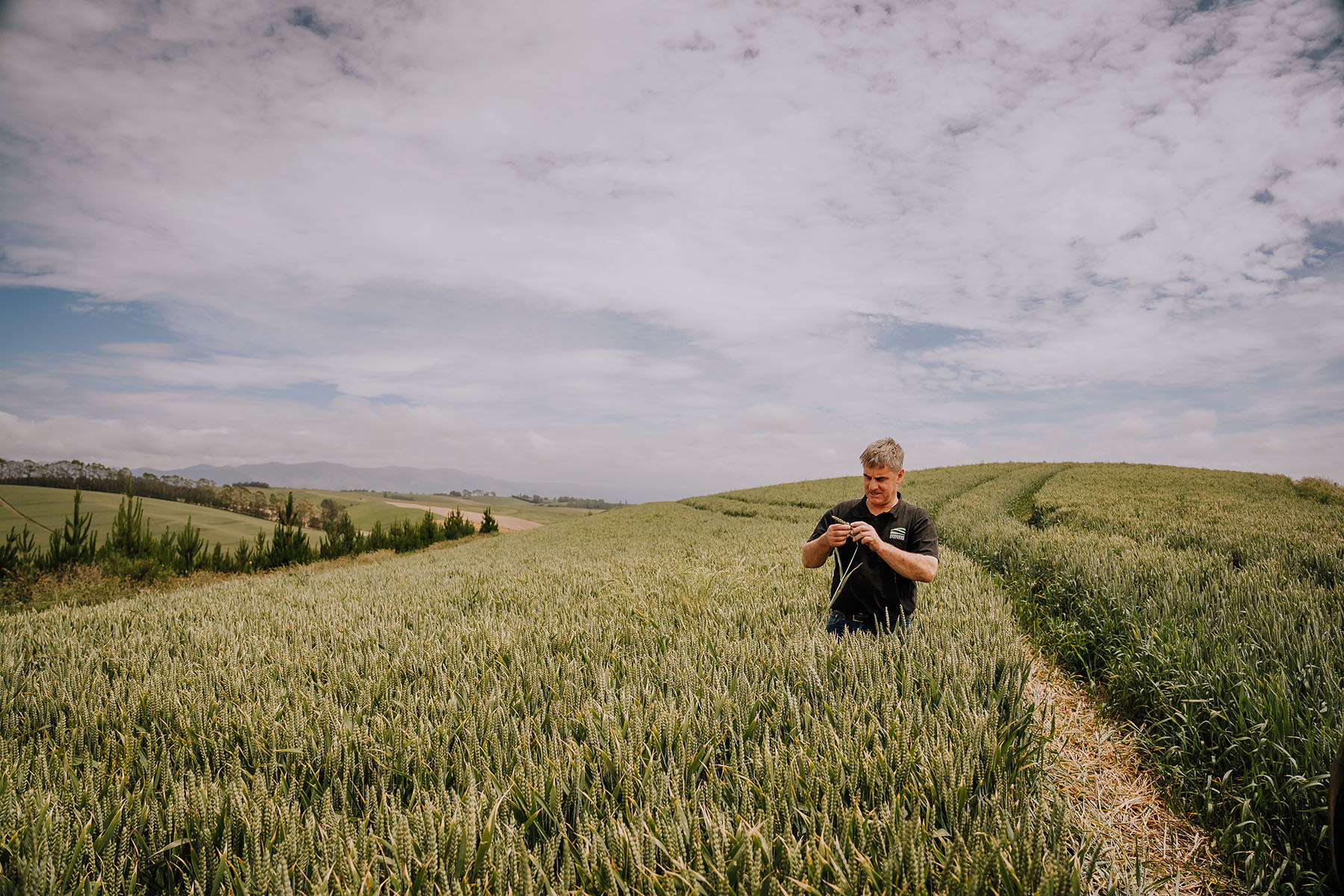 Along with his work on the farm, Colin is arable chairperson at Federated Farmers of New Zealand (FFNZ) and was a former director of Foundation of Arable Research (FAR) for a few years. He likes to partake in a lot of community and farm-related activities, including hosting farm trials at his property. Just recently, Colin hosted a field day on behalf of FAR where growers had an opportunity to visit a wheat variety trial.
Colin mentioned that it's a great opportunity to network with other growers within the region, and to be a part of the farm trials which ultimately gives you the latest advice on how to manage crops more effectively. Colin also hosted another field day for Pure Oil NZ company where they planted a canola crop for oil production. The outcome of this field day is the growers and Pure Oil have a good understanding of the best ongoing management of the oil crops.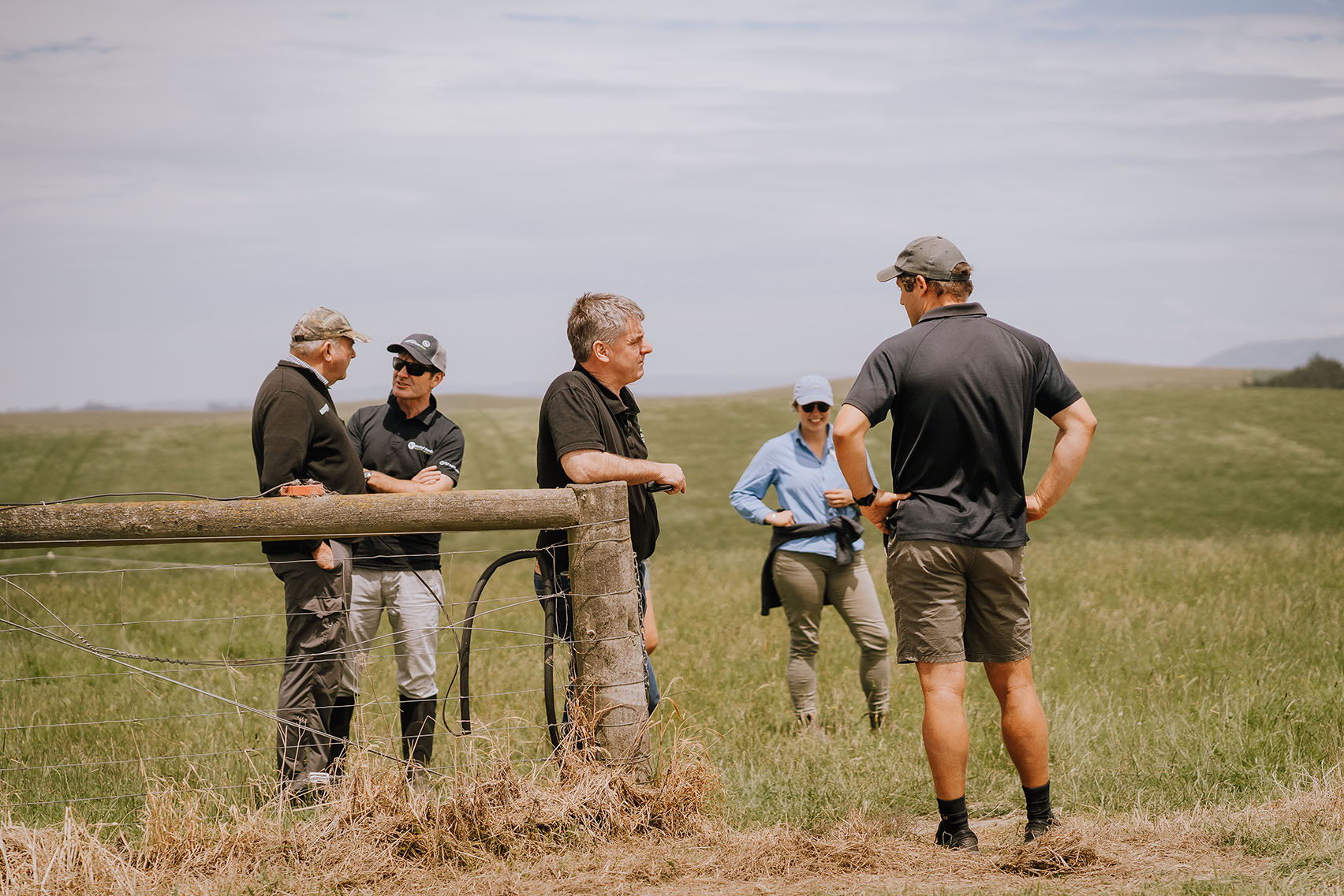 Colin is vice-chair of the Waihao Wainono Community Catchment Group which works to make sustainable improvements for the environment. Six years ago, he was involved in a $2.5 million dollar project – funded by Environment Canterbury and the Ministry of Environment – to sort waterways and help prevent the flooding of farmland. "We undertook quite a significant riparian planting project and physical earthworks to shore up the stream. It was done by introducing some rock armouring onto the sharp bends and smoothing out the water course so that it wouldn't flood across the farmland," Colin said.
When talking about how Colin finds the balance between his work on the farm and being heavily involved in farming boards and community activities, he said, with a laugh, "you'll have to talk to my wife!"
"It's challenging but it's enjoyable. I don't know how I do it to tell you the truth. I enjoy the weekends because no one rings me up and I can get a lot of work done. But it's about striking that family time balance as well. That's something that I want to manage better," Colin added.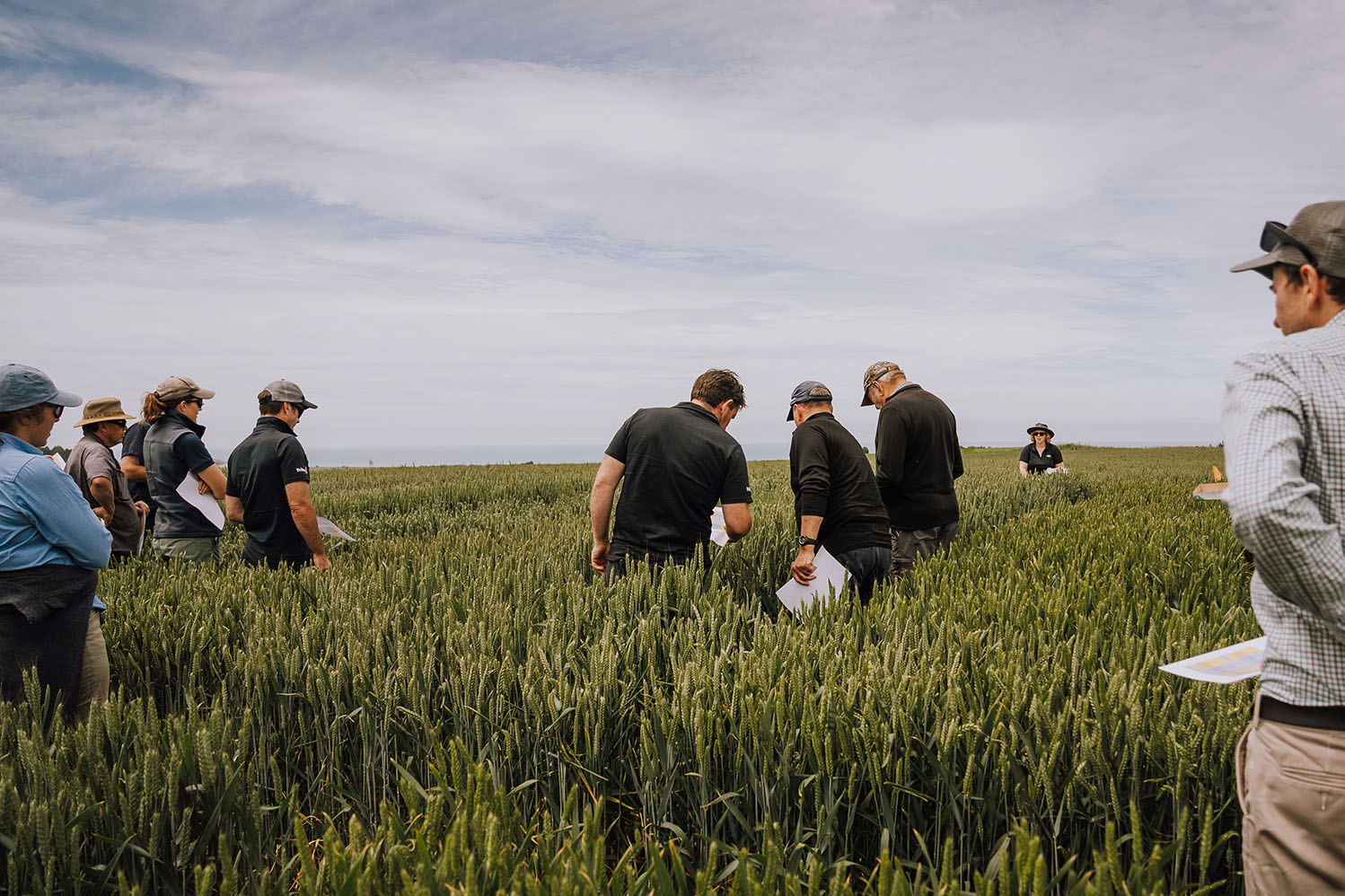 In the winter months, cropping gets a lot quieter as the majority of crops are sown in the autumn and harvested in the summer. In those quieter months, Colin tends to focus on his leadership roles and community projects. Colin spreads his time across the three Fs: farm, family and Federated Farmers. When he does have spare time, Colin enjoys the outdoors and taking his kids away on tramping trips. With lockdown and the emergence of Covid-19, he hasn't strayed too far from home but makes it a priority to keep in touch with family.
Colin visited the Oregon seed industry back in 1990 to gain some insight into how they can improve crops on their farm; now it's other countries looking to New Zealand for these techniques as we have proven to be world-leading in this sector.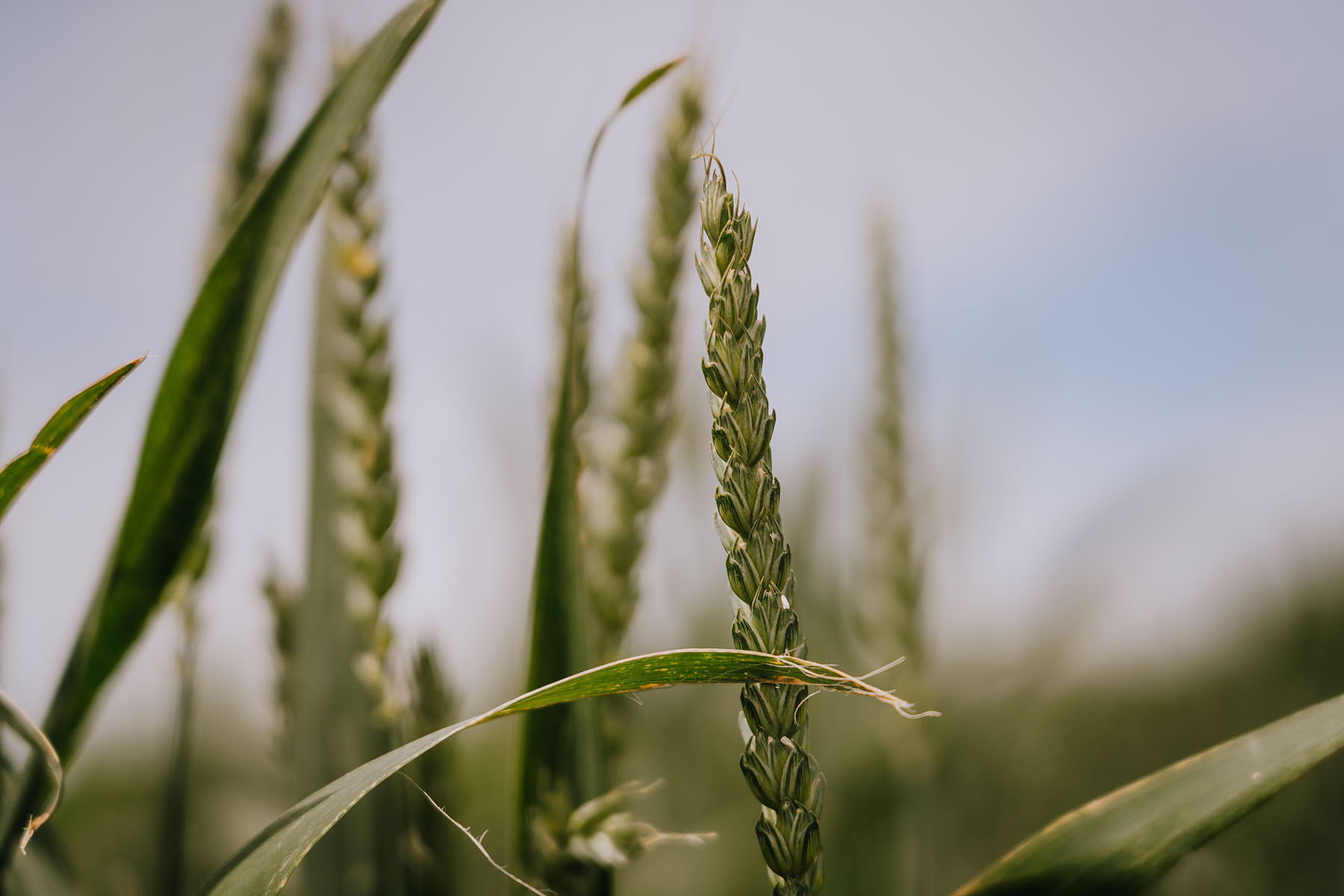 "We looked to Europe and Oregon in America to learn how to get better yields, and thirty years later they're looking to us. Our use of nitrogen has decreased on our farm; we used to put up over 220 kilograms of nitrogen about 20 years ago but now we're currently down to 150 kilograms on our grass seed crops. I'd estimate that our yields have quite easily doubled with our reduction in nitrogen usage by enhancing our timeliness and incorporating livestock, and some of the smart chemicals like some fungicides that we're using," Colin said.
With Colin and his family being mixed farmers, he mentioned that there aren't too many sole arable farmers – plenty of them are mixed. There is also an upside to the regenerative process of running crops and livestock on rotation, striking a balance between depleting crops and building fertility again.
"I'm really chuffed to have a sustainable system, increasing our productivity but reducing our input and impact on the environment. I'm conscious that it is important we address these things and I think farmers and growers are now doing that. Twenty years ago, we didn't realise the impact we had but we're now conscious of it. It's quite refreshing to hear the conversations and concerns about what's happening in the environment, and we all want to make a positive change," Colin said.
Date posted: 28 January 2022