Goldpine
Chris Ensor: Nearly a 100-Year-Old Operation
OneFortyOne
---
'

Originally from Lake Tekapo, Chris Ensor is the domestic log sales manager of Trans-Tasman forests and mills business, OneFortyOne. With ties to both Australia and New Zealand, OneFortyOne manages over 160,000 hectares of land, including conservation, and plants over six million seedlings every year.
In 2018, OneFortyOne acquired Mount Gambier's Jubilee Sawmill, which they committed to becoming one of the largest and most efficient mills in Australia. Due to the success of their Australian operations, OneFortyOne purchased Nelson Forests Limited and Kaituna Sawmill in New Zealand that same year. Today, they have forests based throughout New Zealand's Top of the South: Nelson, Tasman, and Marlborough. OneFortyOne has a team of over 500 employees companywide, with 116 of them working in New Zealand. They also have a contractor workforce of around 300 people who work in the forest, from planting right through to harvesting.
Growing up, Chris had always been environmentally focused. With his family interested in farm forestry, two years after he finished high school, Chris decided to study a four-year Bachelor of Forestry Science Degree at The University of Canterbury. His role with OneFortyOne helps him remain close to his roots, and consists of working with the local sawmills, managing sales, marketing their product lines and looking at any future opportunities that may arise.
"A lot of the forests that we work in here are in their third cycle of trees – each cycle being about 30 years, so it's over a 75-year operation."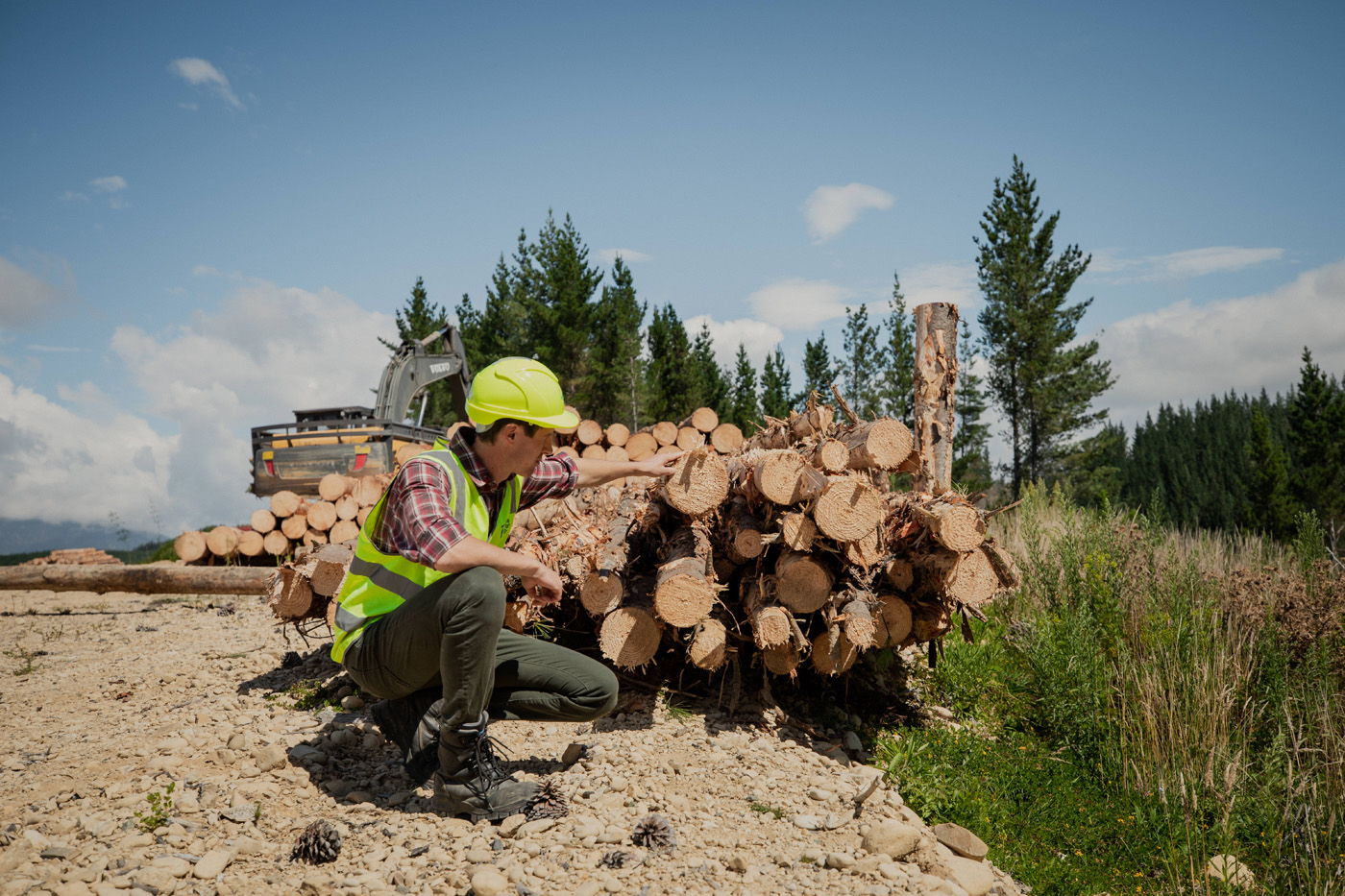 Since OneFortyOne bought the forests in Nelson three years ago, they have had a strong relationship with Goldpine – John Eggers being Chris's key contact. Before that, Nelson Forests Limited and Goldpine worked together for over 40 years. The Goldpine mill is based in the centre of OneFortyOne's largest forest, Golden Downs, which is a logical partnership too. "Goldpine is great to work with, they understand the nature of our forest, and we do the best we can to meet their needs. It's a performing relationship and one that we really value. I'd foresee the relationship being something that goes on for much longer," Chris said.
In New Zealand, OneFortyOne usually have 15 crews running at any given time, with each crew producing up to 10 different grades of logs. The crew that works in the catchment surrounding Goldpine make the most of the short trip, supplying logs daily to the production plant.
"We work pretty closely with Goldpine on what they need on any given day. In terms of the different grades that we supply, the mix of those grades is really important to them. A lot of time is spent managing the volume and quality of certain grades being produced to make sure we hit Goldpine's requirements. Our crews play a big part in getting it right."
OneFortyOne grow their pine trees for an average of 27 years before cutting them. "A phrase that gets used a lot is 'sustainable yield'. Every year, we harvest less than the equivalent volume that the rest of the forest grows over that period. Most of the forest is in its third cycle, so it's got established roading. There's quite a common misconception of forestry displacing native forest. But, essentially, it's the crops that we've been growing on the same site, year after year," Chris said.
Chris believes that when you focus on the environmental side of things, that's where good management comes into play and where you can mitigate the impacts on the environment. He mentioned that, as a bigger company, OneFortyOne has the resources to make sure that their actions have a positive environmental footprint; for example, where they can, increasing the buffer zones around waterways above what is required, as well as putting in additional sedimentation controls.
Having good forest management is a combination of being environmentally focused and sustainable in what you're producing; Chris mentioned the case of not cutting more than they grow each year.
"In terms of servicing our customers and the community, what good forest management looks like is in the scheduling space and keeping a stable yield in our forest. So, cutting the same (or a predictable) amount on an annual basis and making sure they're high-quality logs that we're producing. That process starts from planting all the way through till harvest and how the trees are cared for along the way."
Chris loves to spend a lot of his time tramping and enjoying the outdoors, with interests in hiking, mountain biking and growing his own native seedlings. He is very interested in forest restoration and highlighted that the people who work within the forestry industry are passionate about the environment around them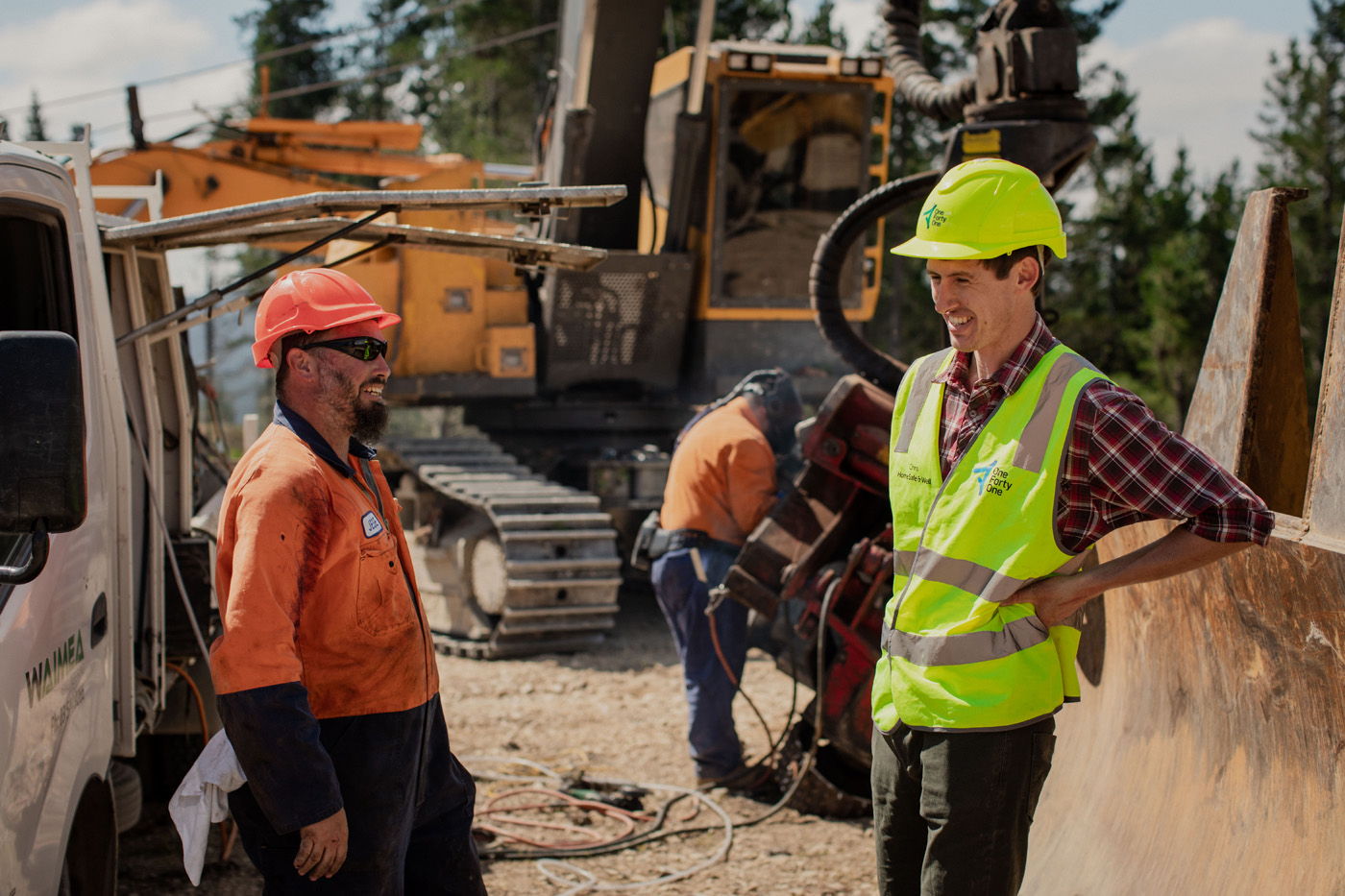 "With the effort that's being made in the environmental space, people don't realise how far forestry has come – environmentally and performance-wise. A common misconception is that cutting down trees is bad for carbon. However, we're taking a site that does not have carbon on it and sequestering it for nearly 30 years, locking it up by building products and starting again.
"It's a very sustainable industry. We do a carbon footprint on our business every year. While our operations involve emitting, we're sequestering huge amounts of carbon and always looking to reduce our footprint," Chris said.
The forestry sector is crucial in terms of climate change and offsetting carbon emissions, whilst making housing and fencing more affordable. New Zealand, and especially the Top of the South Island, is known for producing high-quality timber products and it's highly sought after by the export markets and locally. Radiata pine is the most common product which presents a range of different strengths for those purchasing the logs.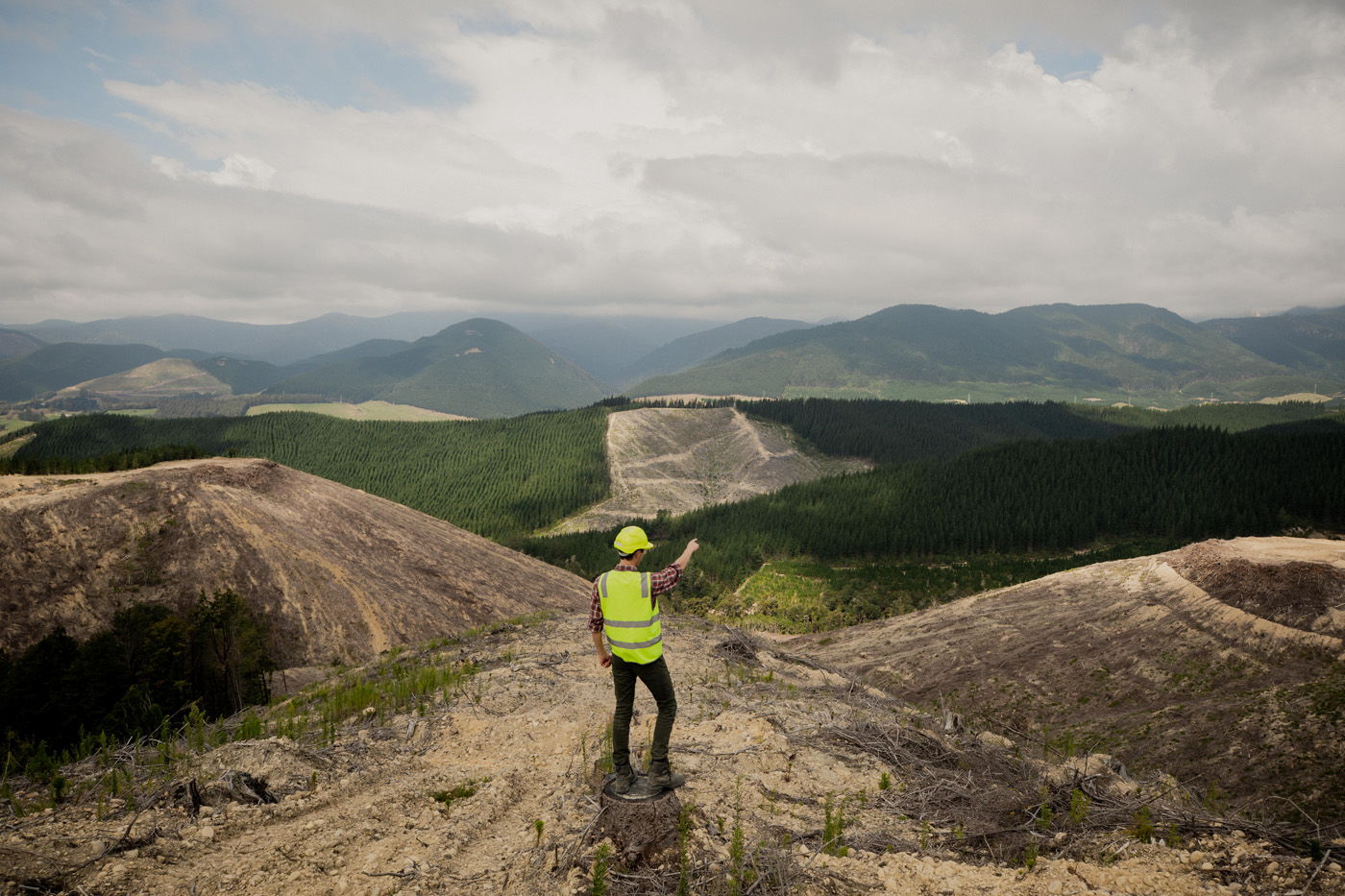 "Pinus radiata is a very predictable and uniform species which reduces risk to our business. There's a lot of knowledge on what processes to go through to achieve the product at the end. It's well researched and it's got a short rotation time – 27 years is a lot faster than the likes of Douglas fir or other species you might look at. It's easily treatable, so that works well for Goldpine, and it's quite resilient to different threats from disease."
The goal for OneFortyOne is to continue to promote good environmental practices and become more involved in the community with active grant programmes and making their forests available for local events. OneFortyOne also work with the fire and emergency services to supply personnel and resources to combat fire risks within the region. For young people who want to get into forestry, Chris cannot rate the industry highly enough. There is a diverse range of areas that you can get into depending on your interests, from forest establishment engineering and harvesting, through to land management and investment analysis – the world is your oyster.
"At the moment, wood is by far the most environmentally friendly building product from a carbon footprint stance. It has got really good properties and it is truly renewable, popping out of the same sites year after year." Chris said.
Chris feels as though there will continue to be a real focus on using more wood for housing and fencing as individuals become more conscious of their environmental footprint and its effects on a global scale.
Date posted: 28 March 2022