Goldpine
Chris Dalzell : Retaining Canterbury
Retaining Canterbury
---
We visited Chris Dalzell in Mount Pleasant, just under ten kilometres from Christchurch Central, as he was working on a retaining wall for a property that offered panoramic views overlooking Heathcote Estuary and Pegasus Bay.
Chris has been directing Retaining Canterbury for 11 years. Originally from the West Coast of the South Island, he moved to Christchurch when he was 18 and has always enjoyed working outdoors and hands-on work. When the Global Financial Crisis (GFC) happened, he moved back to Greymouth to buy a house as the coast was booming at the time. After the Christchurch earthquakes, Chris ended up moving back to Christchurch as he felt there was a gap in the market for people who specialise in building retaining walls.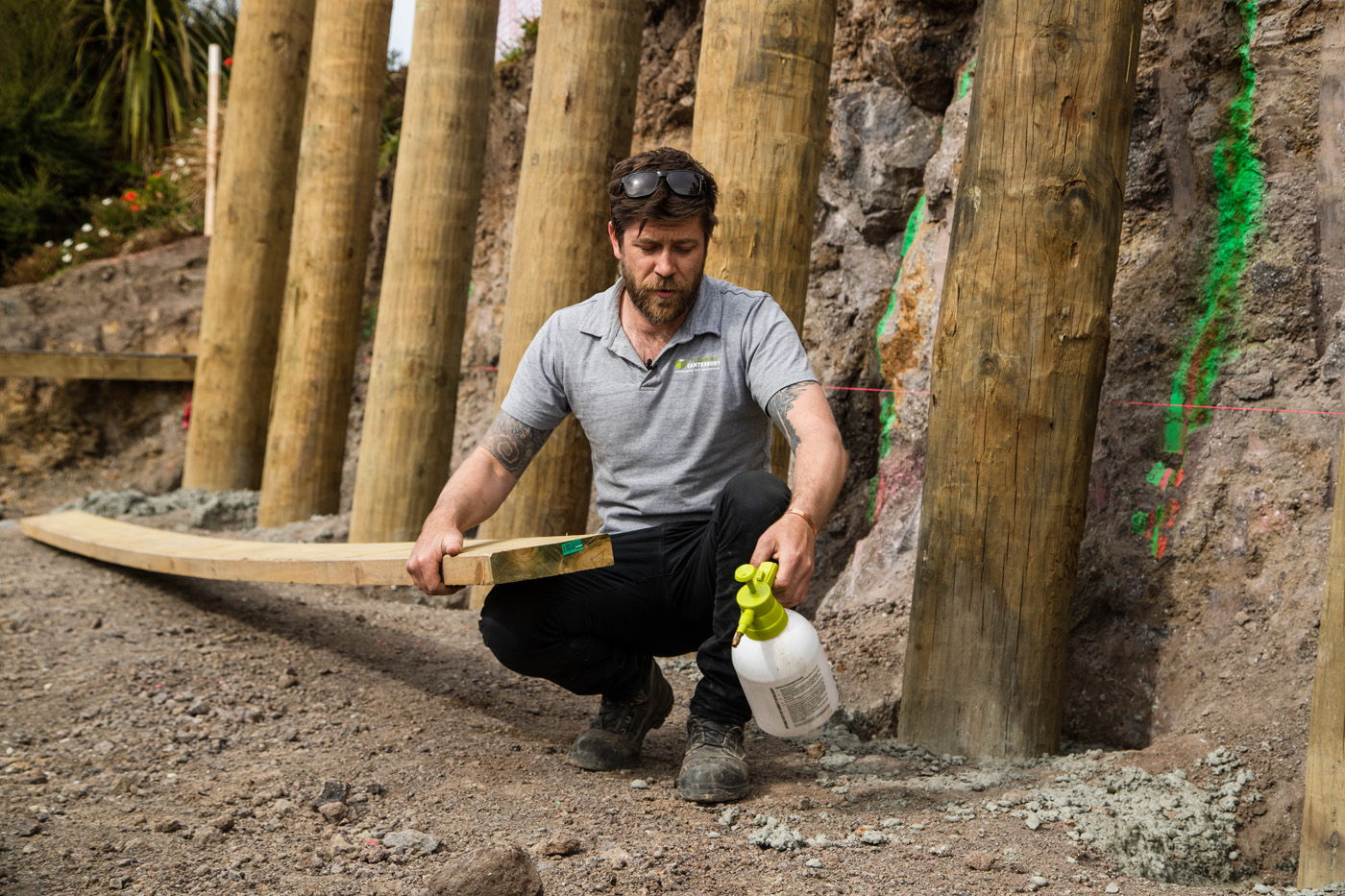 In the summer, Retaining Canterbury is busy with outdoor landscaping jobs, retaining walls and bridges. However, in the winter, they do more work on general building projects, such as maintenance and house repairs.
"I like to be able to build something that enables a house to be built. I like to do it once and do it right – get in early and build a solid wall that's going to last for generations," Chris said.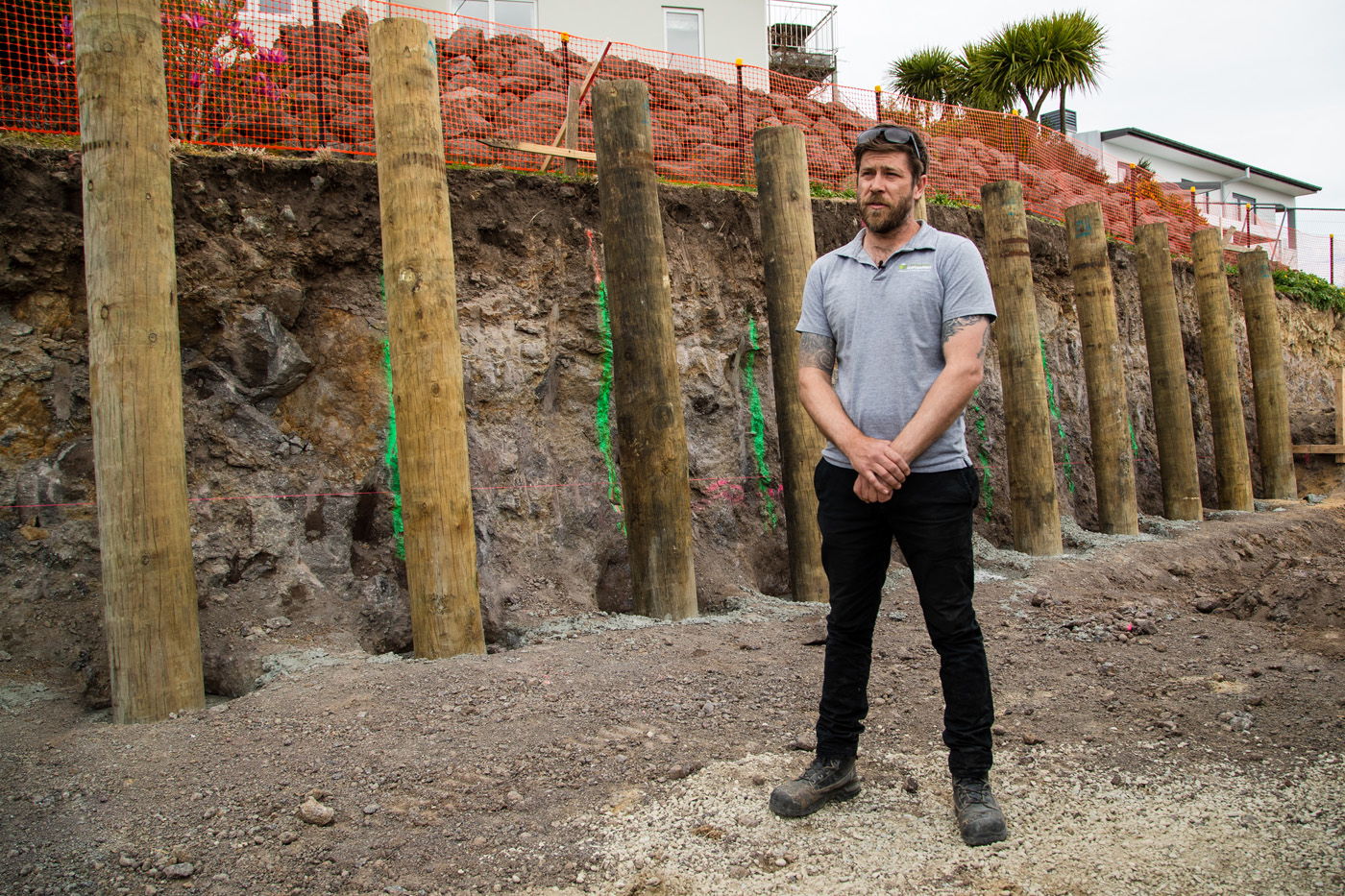 The team at Retaining Canterbury like to get stuck in and do the "mucky" type of work – it's what they love to do. Chris said, "Some people specialise in doing high-end houses, and I've done it in the past, but generally we just like to do this sort of retaining work and landscaping."
When Chris isn't working on retaining walls, he enjoys the outdoors with his family and going away on hunting trips; Canterbury is well-known for this hobby.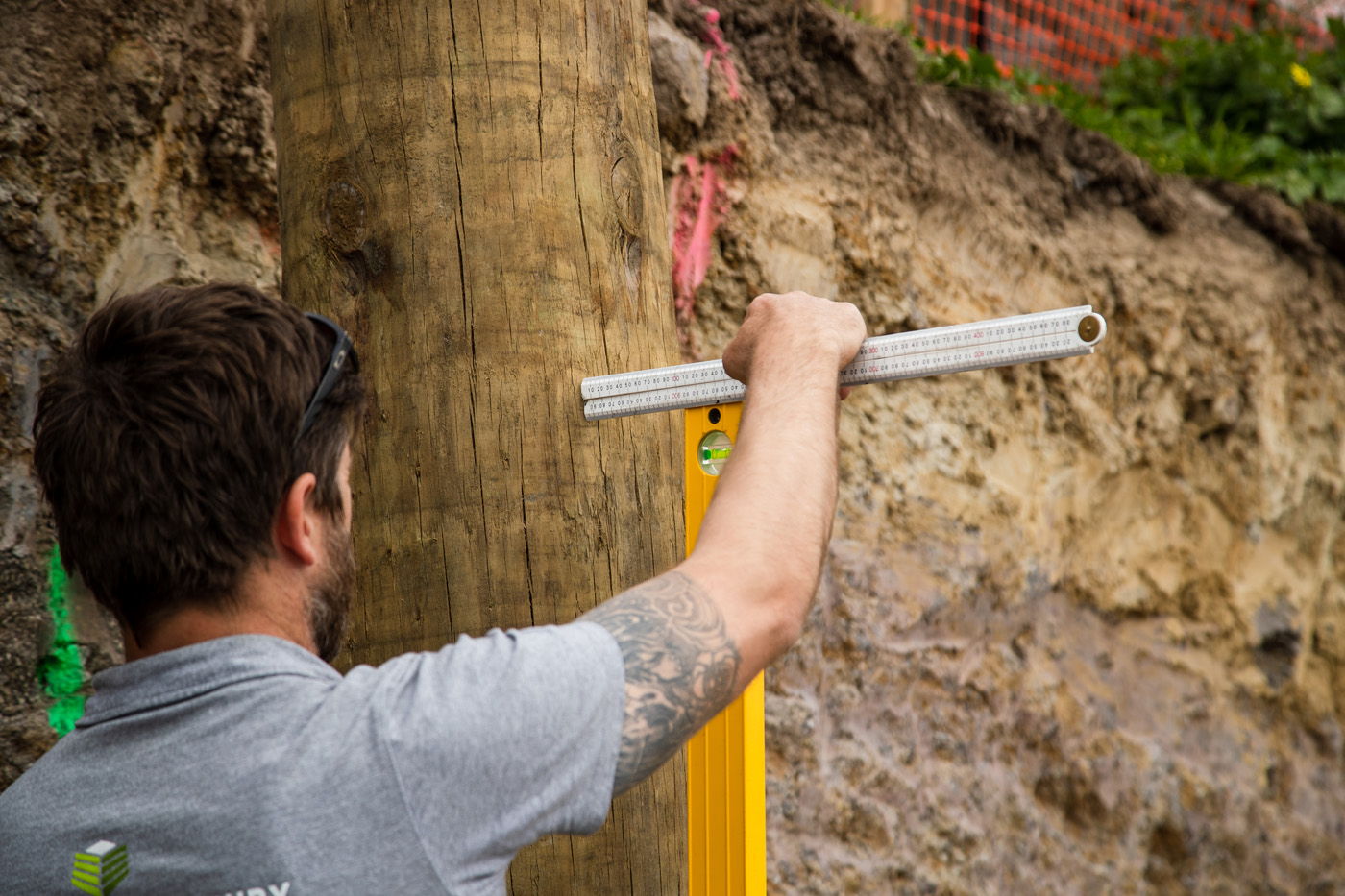 Retaining Canterbury used Goldpine retaining wall poles, rails and stainless steel fixings on this building project. Everything besides the concrete was bought from Goldpine. "I really enjoy working with the Goldpine team. They've looked after us since we started and we can't see ourselves going anywhere else," Chris said.
Date posted: 1 March 2023