Goldpine
Bruno Simpson: It All Starts With a Seed
---

Much like Goldpine, Waimea Nurseries is a family-owned business that has been in the Simpson family for three generations. Bruno Simpson is the CEO at Waimea Nurseries which consists of over 300 hectares in Waimea West, just 20 minutes from Nelson city. The Simpson family have spent their whole lives dedicated to the horticultural sector in New Zealand with last year marking 50 years of Waimea Nurseries.
A small nursery called Simpson Brothers is where it all started. Originally owned by Bruno's grandfather, Doug, and Doug's brother, Cam, in 1971, Bruno's grandparents decided to step back from the combined partnership to focus on planting fruit trees and Waimea Nurseries was born. Cam focused more on native and ornamental trees so he started a separate business called C H Simpson Nursery. In the 1990s, Bruno's parents, Michael and Angela, took over Waimea Nurseries when the apple industry was going strong, and it has grown exponentially to become the largest fruit tree nursery in New Zealand.
Their end products have two main outlets: green life portion (ornamental trees like Magnolia and Robinia) which is supplied to garden retailers, and their food and beverage portion (fruit, berries, hops, and nuts) which supports industry growers across the country. All of their products are sold domestically; however, the apple industry that they support sees 99% of their produce exported. "We grow a nursery tree that we supply to our customers and they need to grow it for three to four years further before they get a fruit crop that they can export," Bruno said.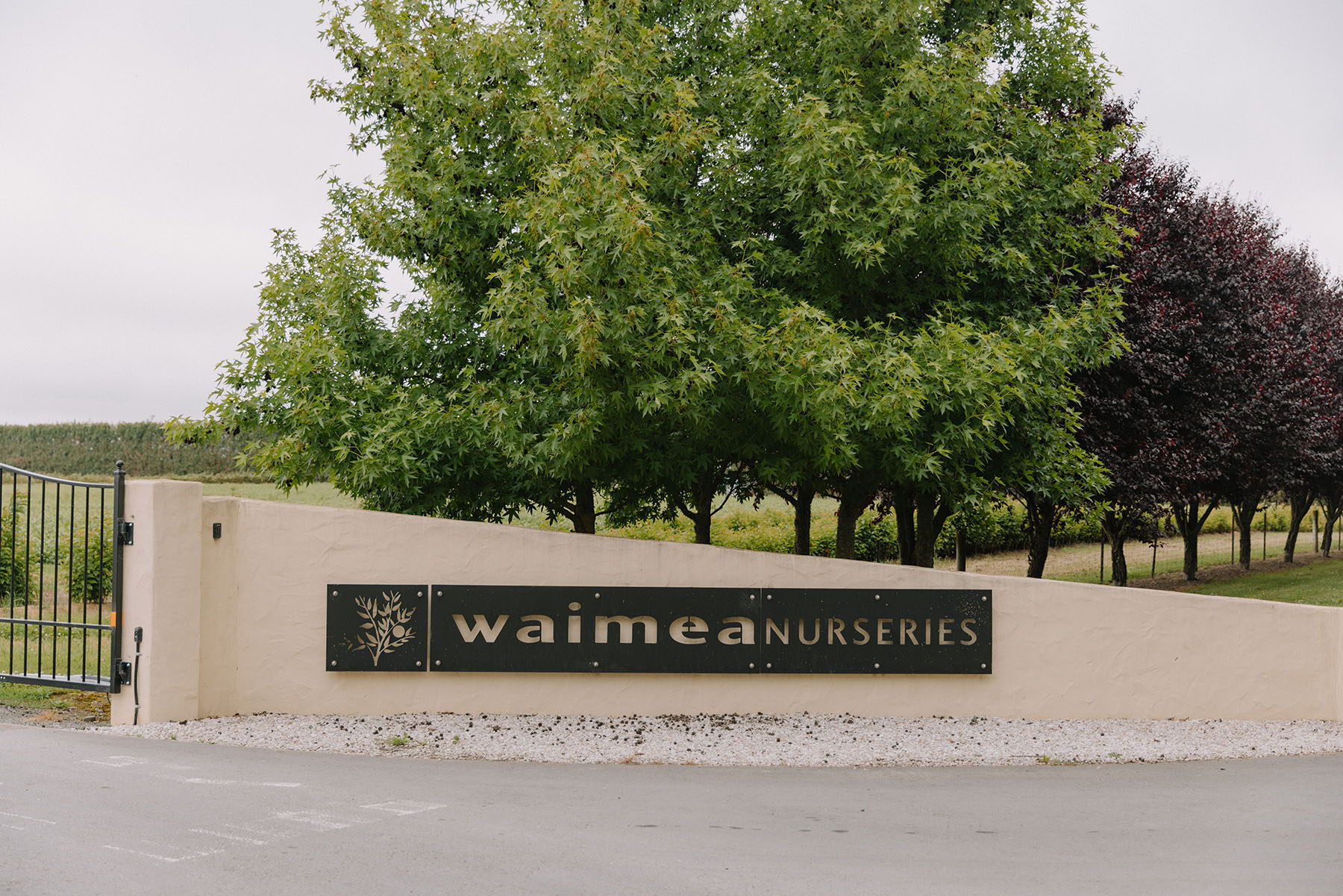 Bruno has been working with Waimea Nurseries full-time for seven years, although it wasn't his initial plan. He has a background in accounting and commercial law and planned to work overseas, but after finishing university, he decided to work for the family business. His role within the business involves a lot of conversation, planning and project management – leading the team to get the right results. Pre-Covid times, there were a lot of opportunities for travel which will most likely resume again within the next six months. "Part of our business is about selecting and managing new varieties of different types of apples. We would often travel to other areas of the world which have similar climates to New Zealand and where they have other breeding programmes; so the Washington State in the US, Chile, Australia, South Africa, France and Italy," Bruno said.
Waimea Nurseries is a team of more than 100 permanent staff and 50 casual or fixed-term employees, including 15 staff in a Tissue Culture Laboratory in Hastings. In their busiest seasons, the nursery peaks at over 200 team members. The majority of the time, Bruno finds himself knee-deep in work commitments but his idea of downtime is playing tennis and enjoying wine, food and movies. Travel is another one of his interests which usually coincides with work trips.
"I'm always pretty driven to continue to grow the business to make it more stable and secure for the future. Being a steward of a third generation business, I recognise that we provide work for a decent number of people and that we always look to grow more to provide bigger opportunities and meet our market needs. "It's about supporting our food sectors and industries that feed and nourish people, so that's the main driver for me," Bruno said.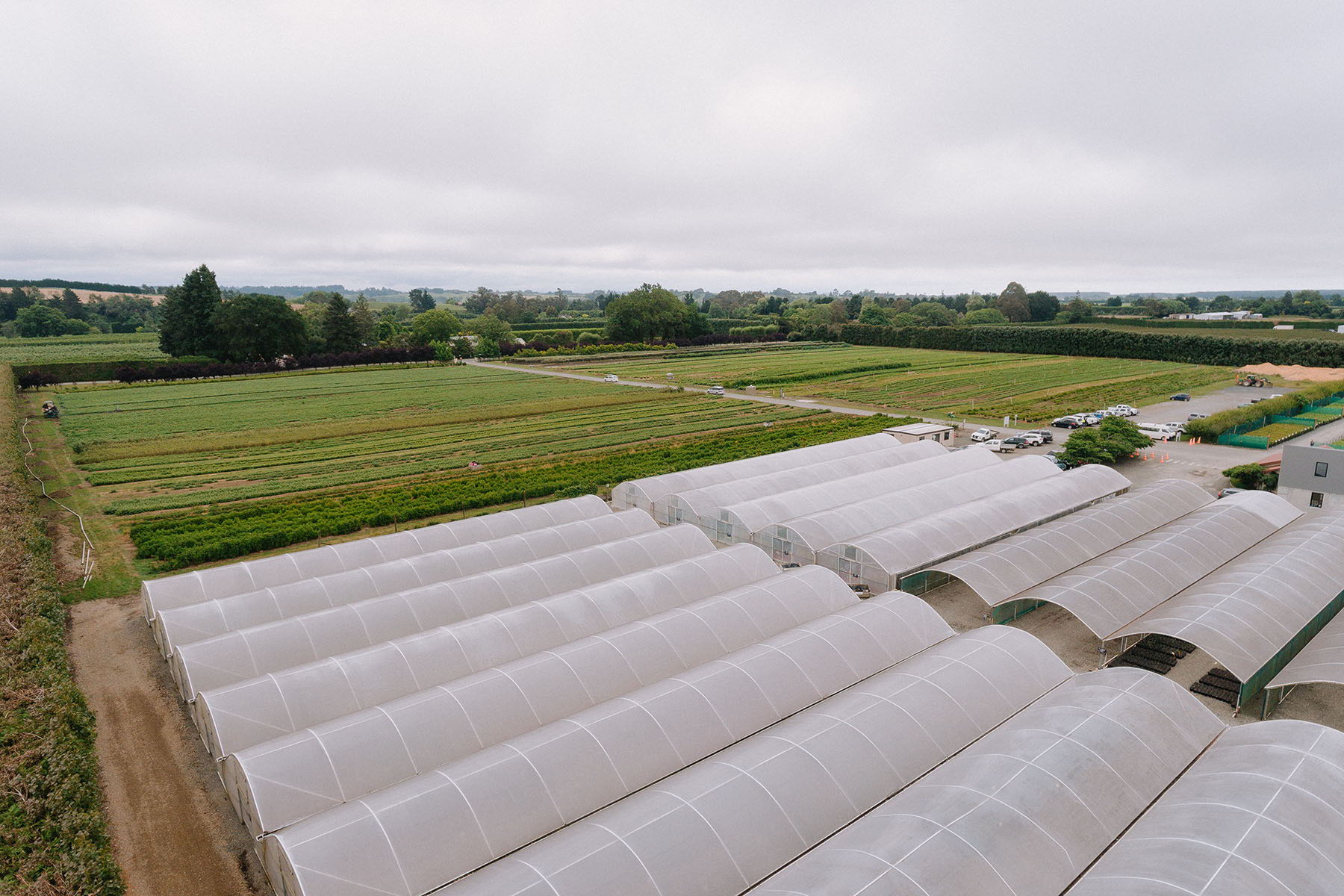 One thing that Bruno mentioned was the amount of time and investment that goes into creating new varieties of apples. There is usually about 20 years of investment for every new variety that is launched. "The New Zealand apple industry does this quite well with Jazz, Envy and Rockit to name a few. There is a whole range of excellent varieties developed and bred out of New Zealand that are commercialised well in New Zealand and around the world.
"For Waimea Nurseries, we're driven to grow and meet the needs of our market, which means we want to grow and provide more for the apple industry. We want to do that as a sustainable business, in both the environmental and financial sense of the word," Bruno said.
For those wanting to get into the horticulture sector, Bruno said that the best thing to do is research everything and ask lots of questions. "Never be afraid to ask stupid questions because someone else is probably thinking it. You can begin to understand what you're doing within the sector that will help you in the long run. It also can help you challenge assumptions and create a more effective and productive pathway."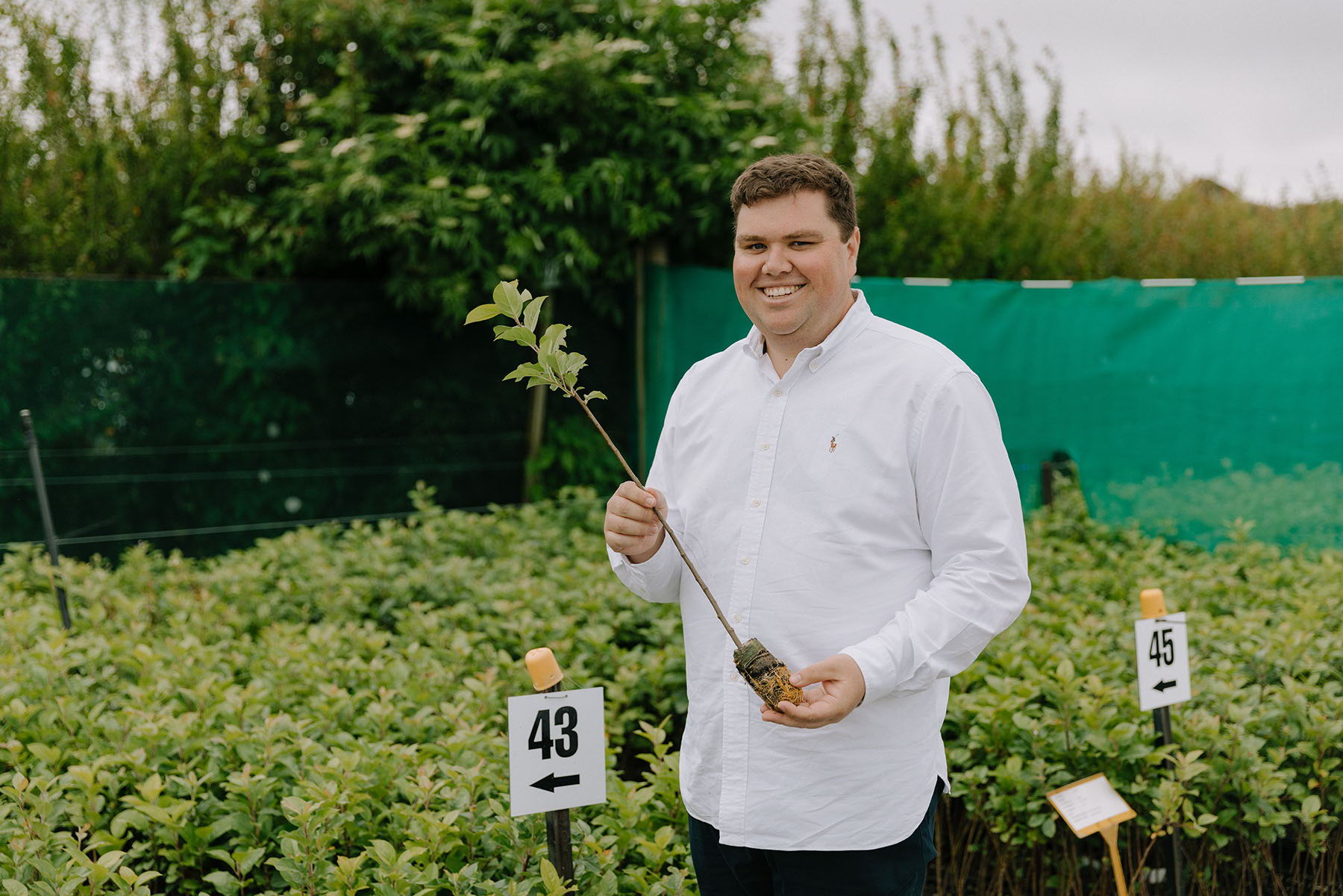 Waimea Nurseries have applied good regenerative and sustainable practices within their business, investing heavily in less field-based production and implementing crop rotation cycles in between their nursery plantings. They also aim to reduce their plastic usage and have integrated pest management systems. Waimea Nurseries also help to recycle their used canes. After two seasons, they need to discard their bamboo canes as they become too brittle for their trees, so by giving them to community groups who would otherwise buy them, these products end up being put to good use. Overall, their aim is about adhering to good horticultural practices and supporting other industries and groups that pave the way toward a sustainable future.
"Despite being a high labour cost country, New Zealand has done incredibly well to stay as a number one ranked competitive apple industry for some time. The biggest secret that the industry keeps to itself is how it transformed into what's called a low-residue production system. So, New Zealand Apples and Pears (NZAP) are some of the cleanest fruit you can eat that's conventionally produced because they have such a low use of pesticides and herbicides. NZAP started a programme 20 years ago that led them to lead the world in this sector and no one really talks about it, but it's an incredibly good story," Bruno said.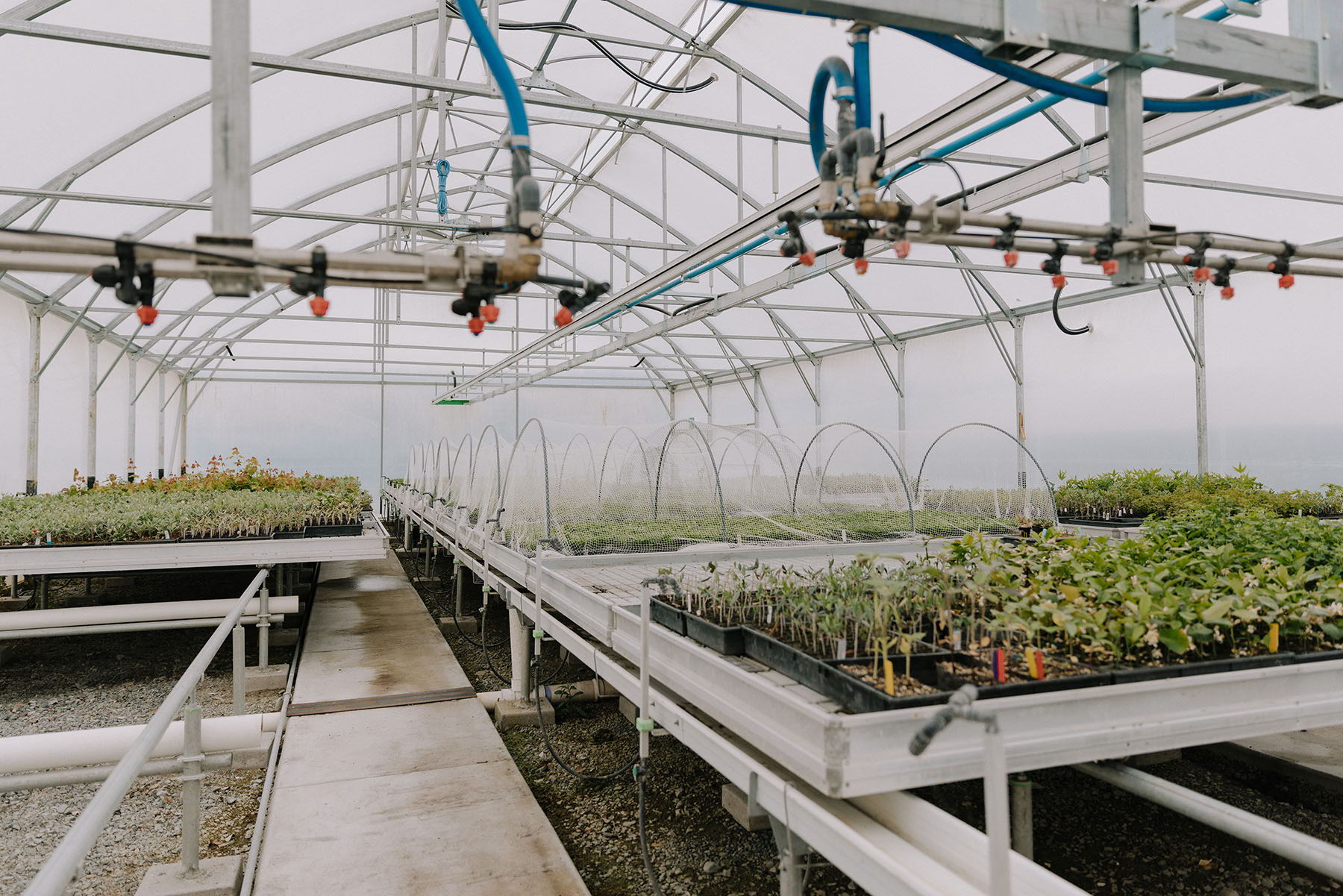 Even though horticulture in New Zealand is a small industry, Waimea Nurseries has proven to be a major success in this sector and continues to improve their policies and practices around sustainability and workforce growth for the future.
Date posted: 21 December 2021