Goldpine
Bob Orr
Bob Wire Fencing
---
INTRODUCING BOB & OWEN ORR
Owen Orr has been fencing in the Waikato region since he was just 19 years old and is now passing the baton to his nephew Bob Orr, who is making a name for himself with his South Waikato business, Bob Wire Fencing.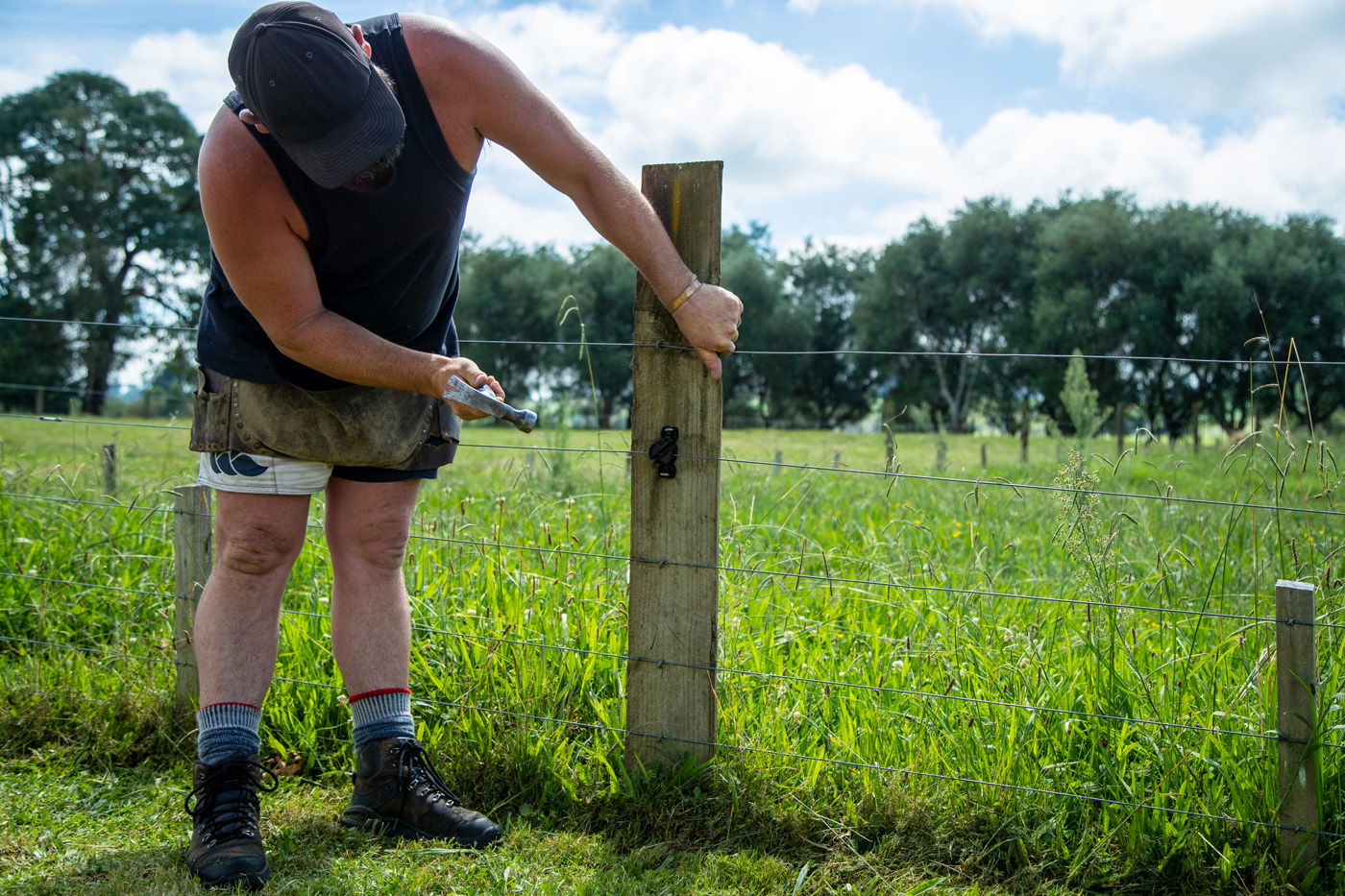 The longevity of Owen's fencing career has been broken up by a few stints in farming, however, Owen mentioned that there's always another fence to build. "I've enjoyed it. Fencing has been good to me and Goldpine has been good to me – their products have fitted in well," he said.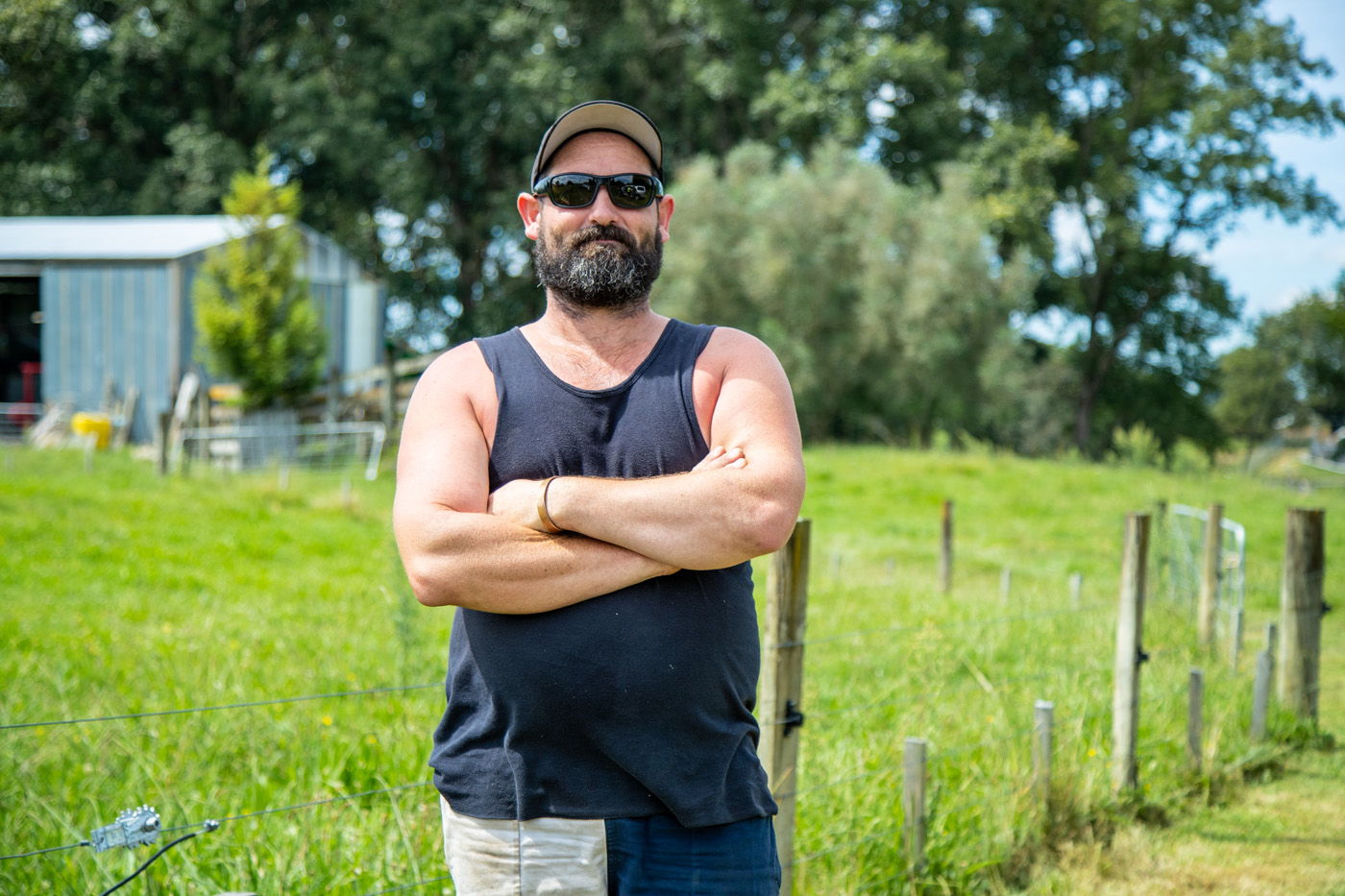 For over 50 years, Owen has worked on a variety of fencing projects, including cattle yards, sheep yards and retaining walls. Each fence line that Owen completes is slightly different than the next one, so there's always diversity in the projects that he works on. "I've fenced-in most animals in New Zealand – ostriches, wapiti, pigs and chickens. If it's called a fence, I've done it!"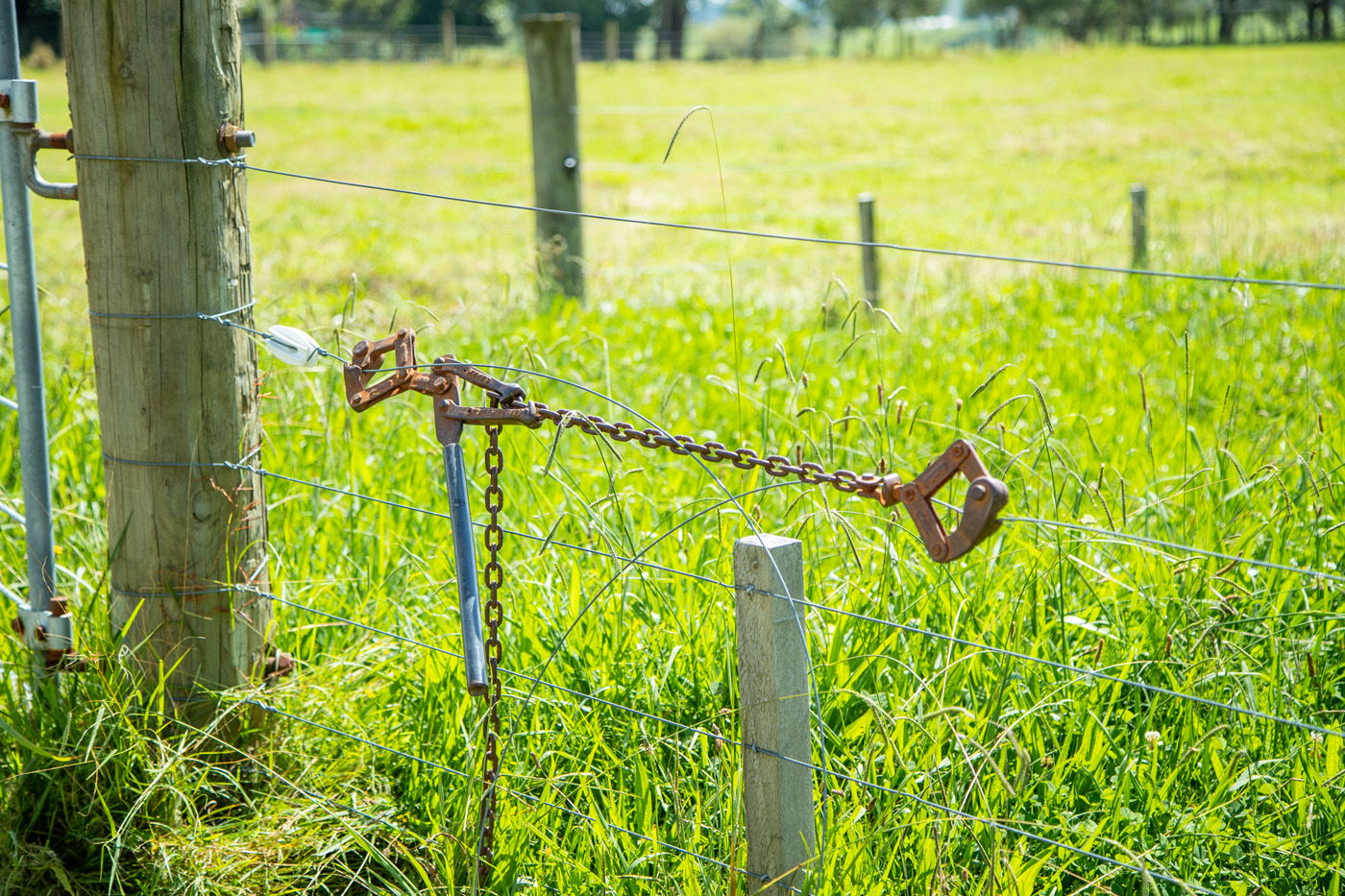 Owen enjoys being out in the field working by himself and gets great satisfaction looking back on past jobs to see the quality of the fences that he's built. "You can go back 20 years later and that fence is still pretty ripe."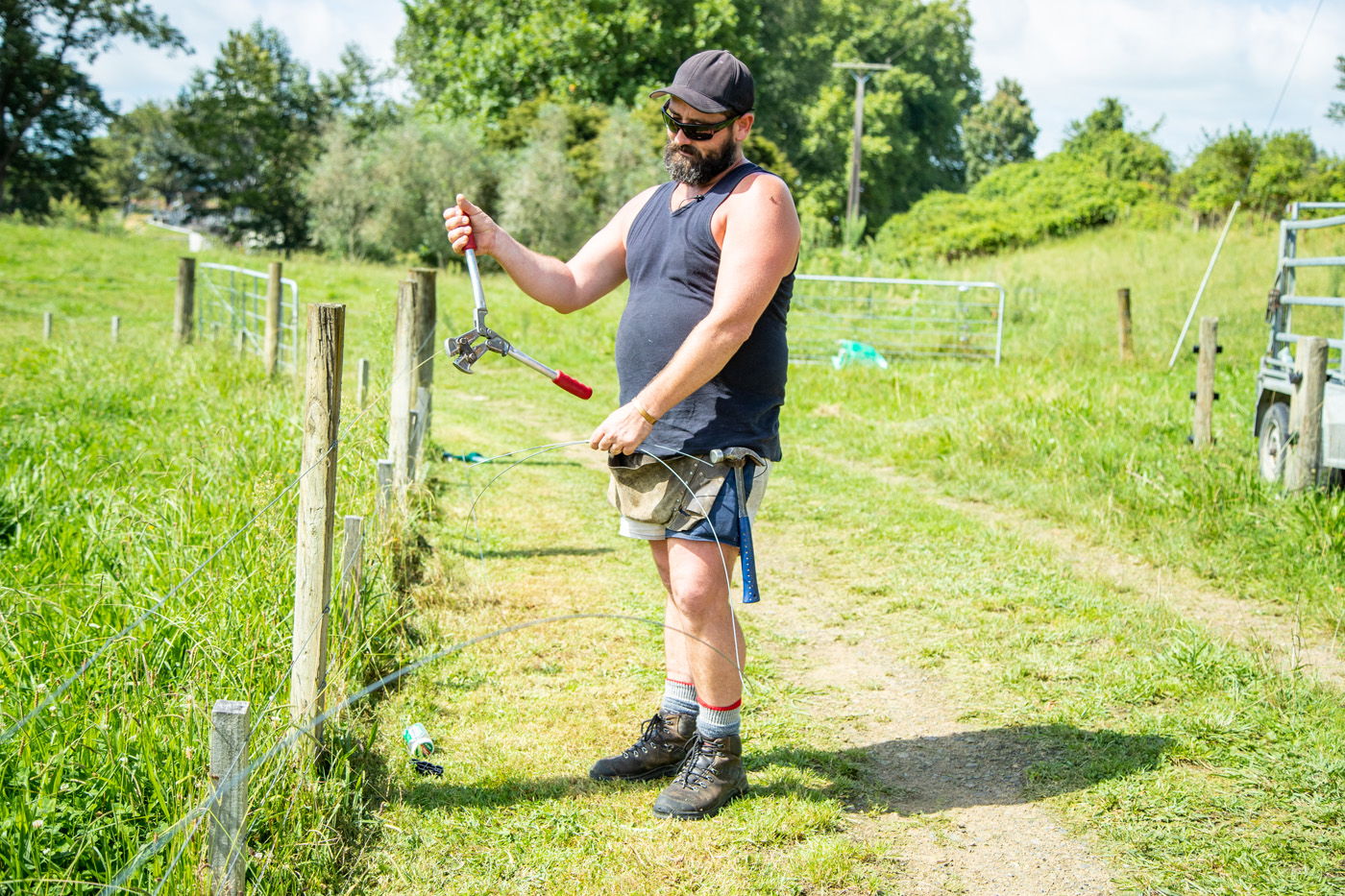 Over the next few years, Owen is hoping to put down the tools and retire, mentioning that he has made an honest living out of it. His fencing work has stood the test of time and he has done the Waikato region proud when it comes to farming, fencing and the like.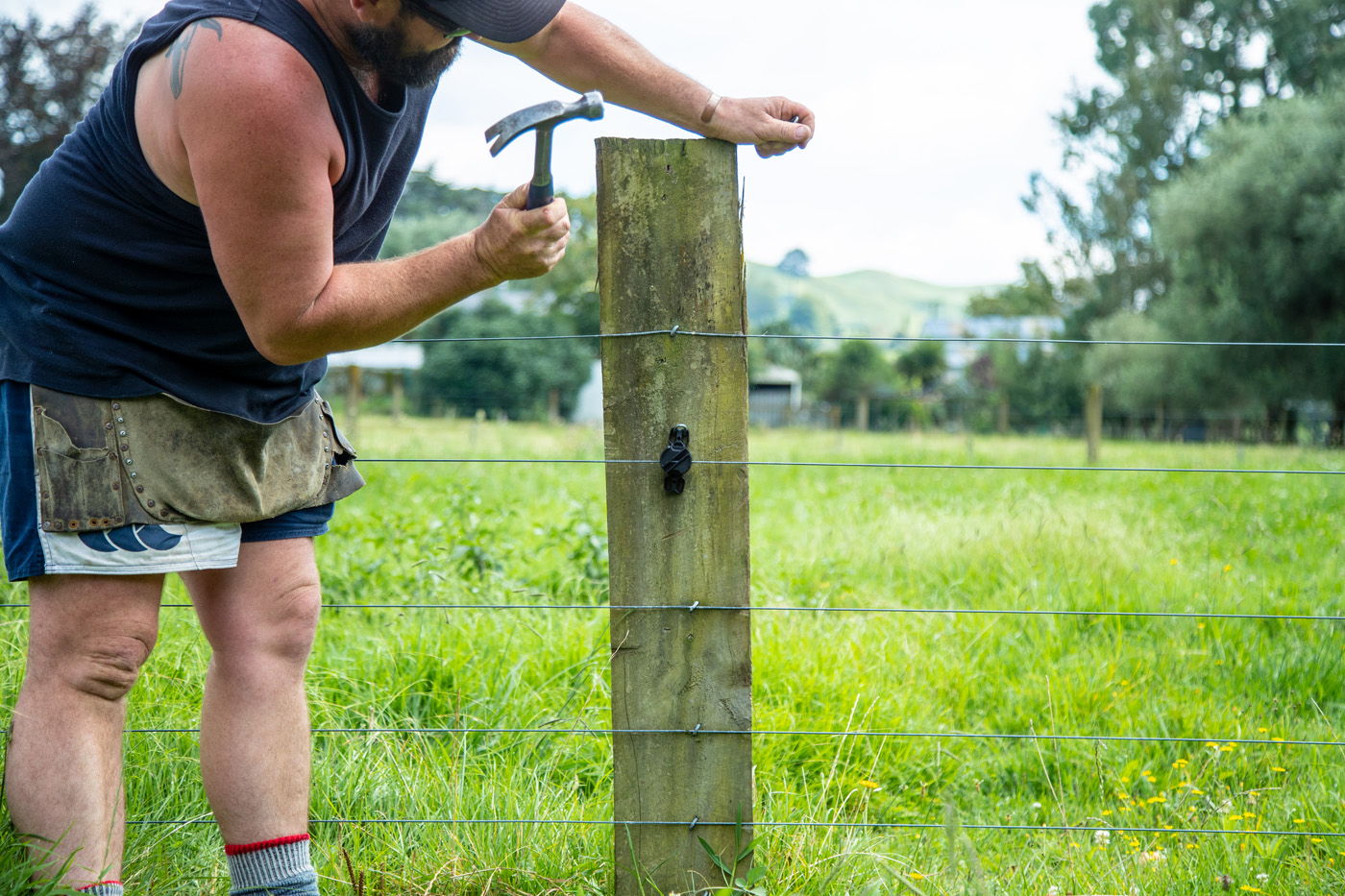 Whilst visiting the two of them at Owen's property in Tīrau, Bob showed us how to install an electric wire on a fence, incorporating the GOFENCE® ENDURANCE® Wood Post Insulator. We hope you enjoy the tip!
Date posted: 1 April 2023