Goldpine
Ben Clark: Totally Tracking & Landscapes Ltd Tasman
Totally Tracking & Landscapes
---
Catching up with Ben Clark It's always a pleasure catching up with Ben, and when we found him working in the hills, he was happy to take us through the process of repairing a broken fence post. Although it takes a considerable amount of force to break a Rounded Superpost®, accidents can happen!
A qualified viticulturist, Ben spent many years managing vineyards in the Nelson and Marlborough regions before starting his own contracting business, along with developing a small lifestyle block in Riwaka at the foot of Takaka Hill.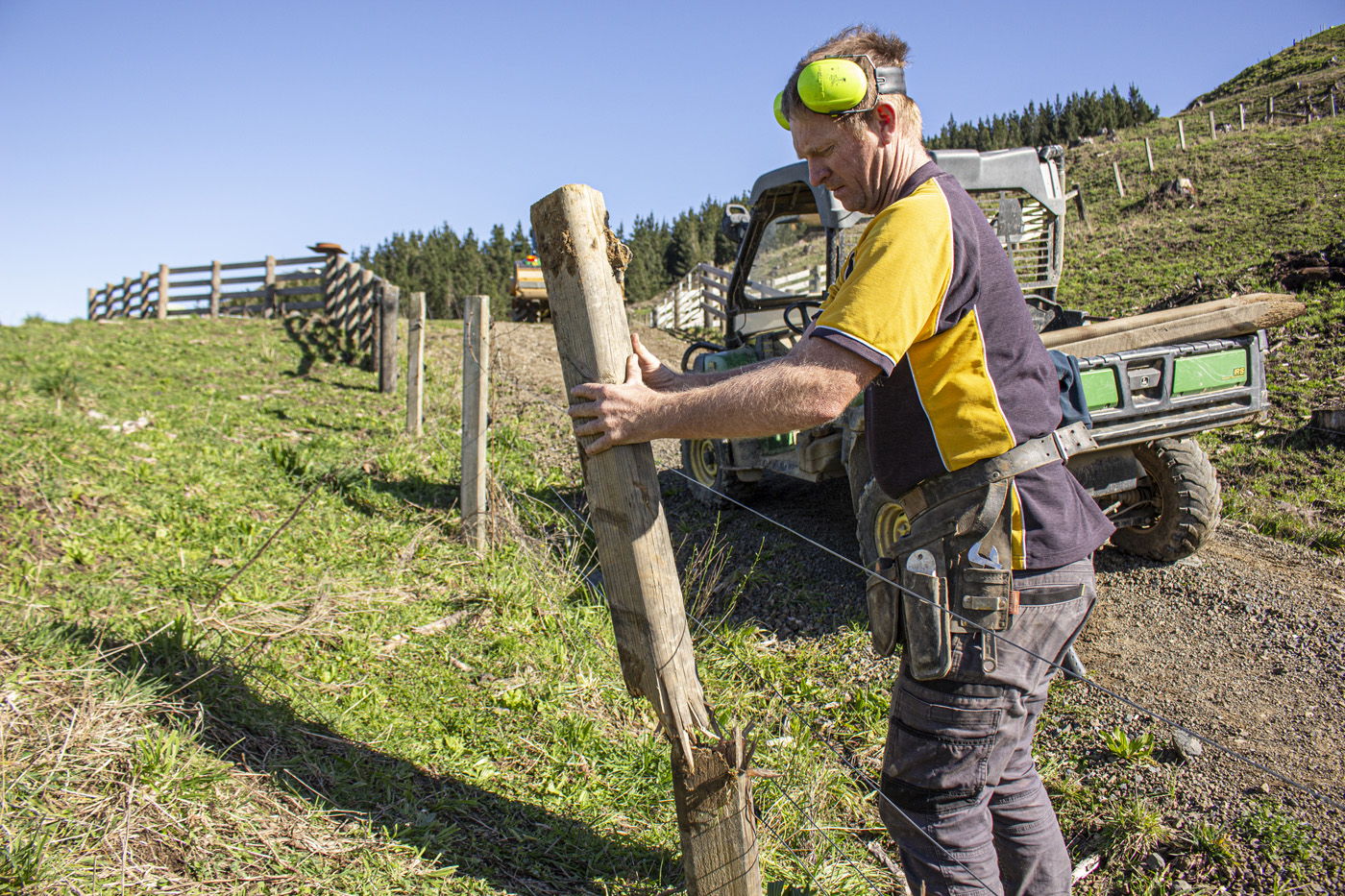 Ben has been running Totally Tracking & Landscapes Ltd for around seven years now and operates predominantly around the top of the South Island taking on a variety of different jobs. "No two days are the same for me. One day I could be fencing, the next day I could be on the digger and then the day after that setting up new irrigation," Ben said.
Ben usually works in a team of two or three depending on the work he has on. With Ben's years of experience tackling such a vast range of jobs, he has learnt a thing or two. "You need to have the right gear to do the job, especially on rocky ground. If you use good quality products then that's half the battle won," Ben shared.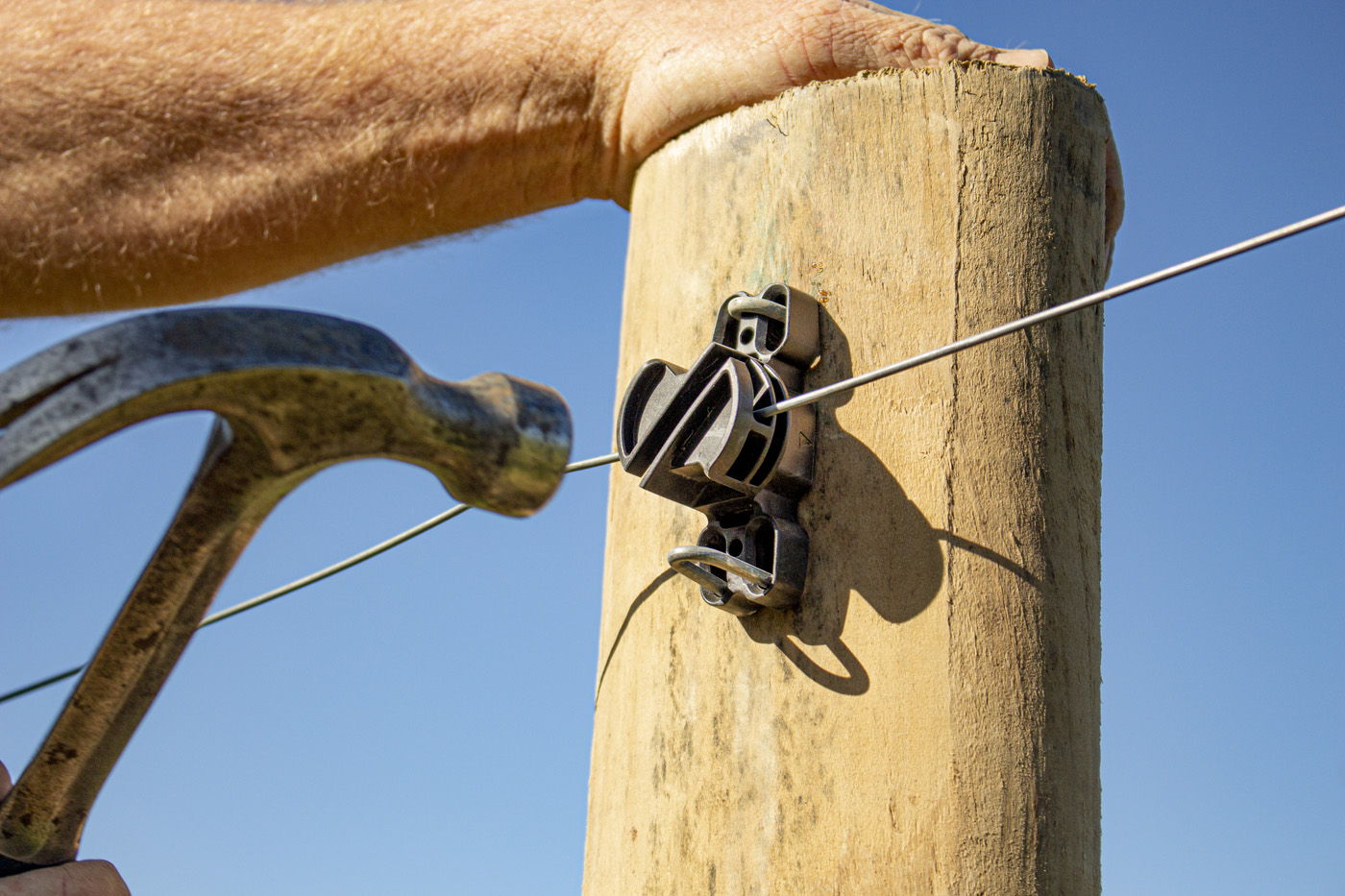 While showing us how to replace the broken fence post, Ben chose to use the Rounded Superpost® which combines innovative design and manufacturing processes with the proven strength and durability of high density, mature radiata pine. This creates fence posts that outperform the equivalent round post, offer excellent value for money and are guaranteed to be up to the job. It's no surprise that they are New Zealand's biggest-selling fence post.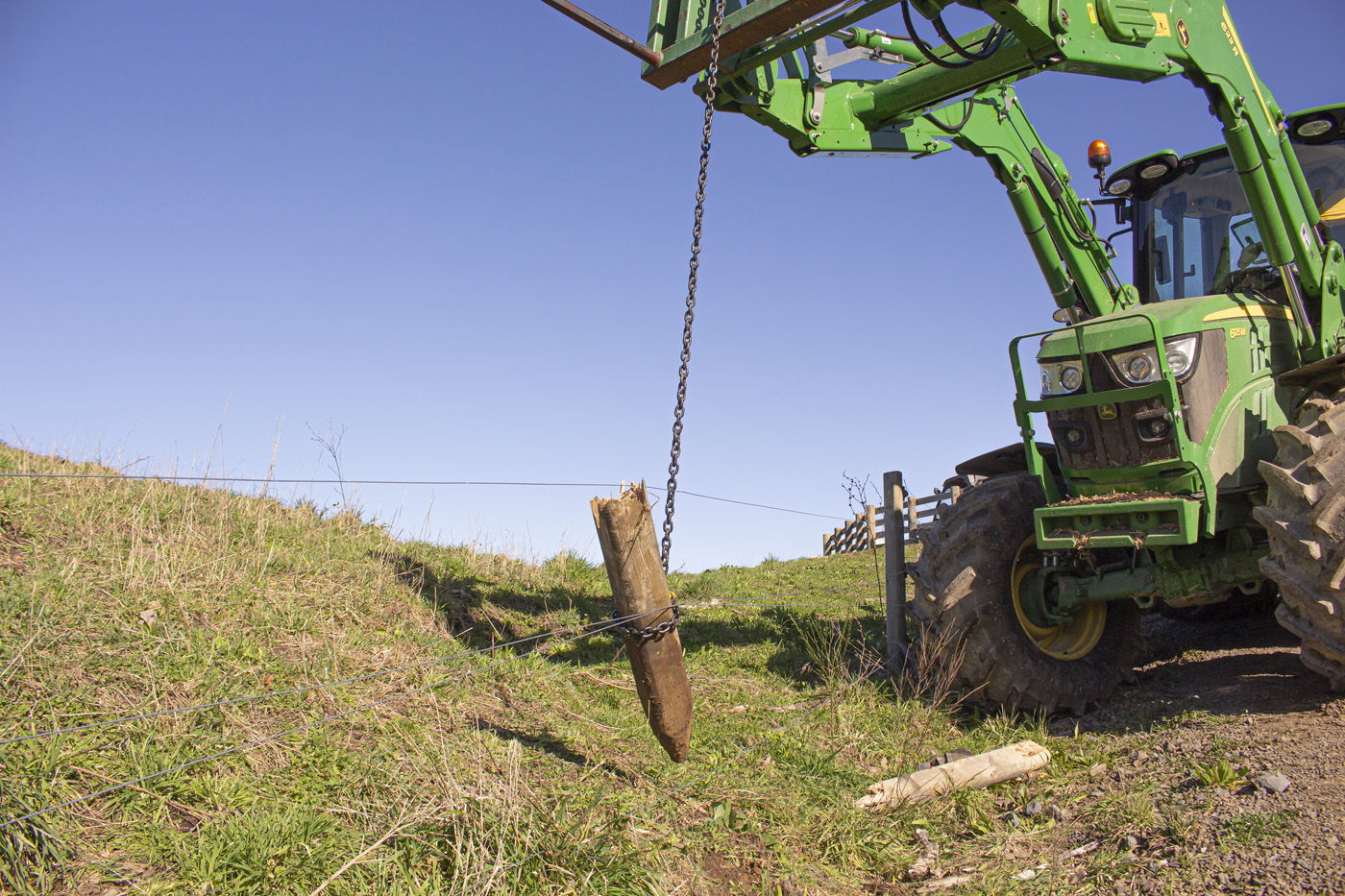 Ben has also been involved with Goldpine in the development of some of the new products. "It's great to know that Goldpine is putting the effort in to make these products as good and reliable as they can, and that they actively seek feedback from those that are using the products every day."
Ben is experienced with fencing in the hills and was happy to share with us a few tips that can make the job easier.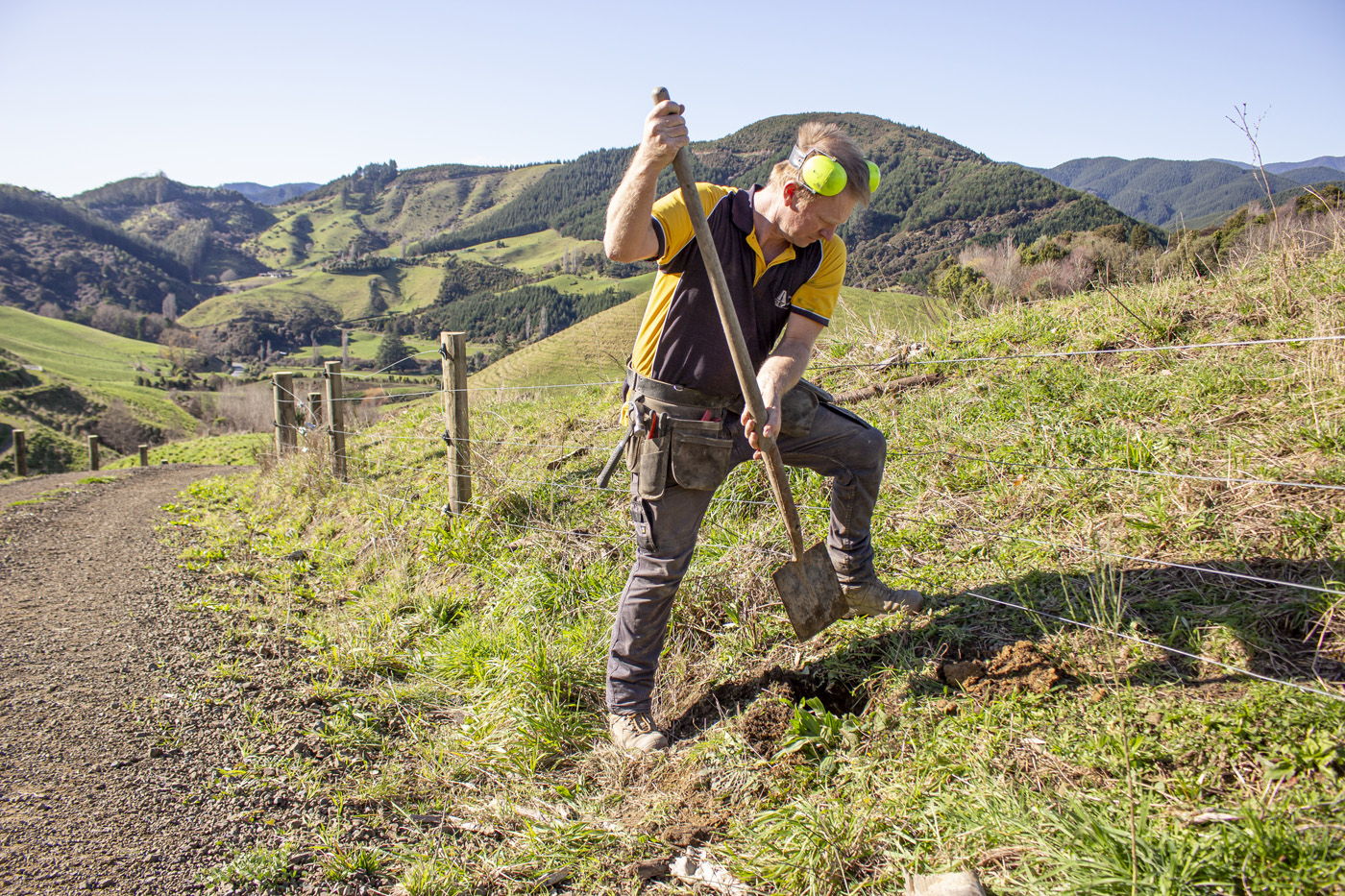 Date posted: 1 September 2022