Goldpine
Andy Tatham: A Farm and Accommodation by the Sea
---

There's so much to love about Homewood Farm, from farming and outdoor experiences through to the magnificent coastline. The diversity of the farm, from their cottages and historic villa on the property to the livestock, bees and crops, brings in visitors from all around the country. Located just south of Riversdale Beach, east of Masterton, is where Andy Tatham's fifth-generation family farm is located.
Homewood Farm was originally bought by Andy's great-great-grandfather, Frederick Tatham, in 1876. The property was used for a lot of community events, including a rugby club and a general store. Since then, parts of the property have been split off to accommodate family succession but the heart of it is still owned and farmed by the Tatham family.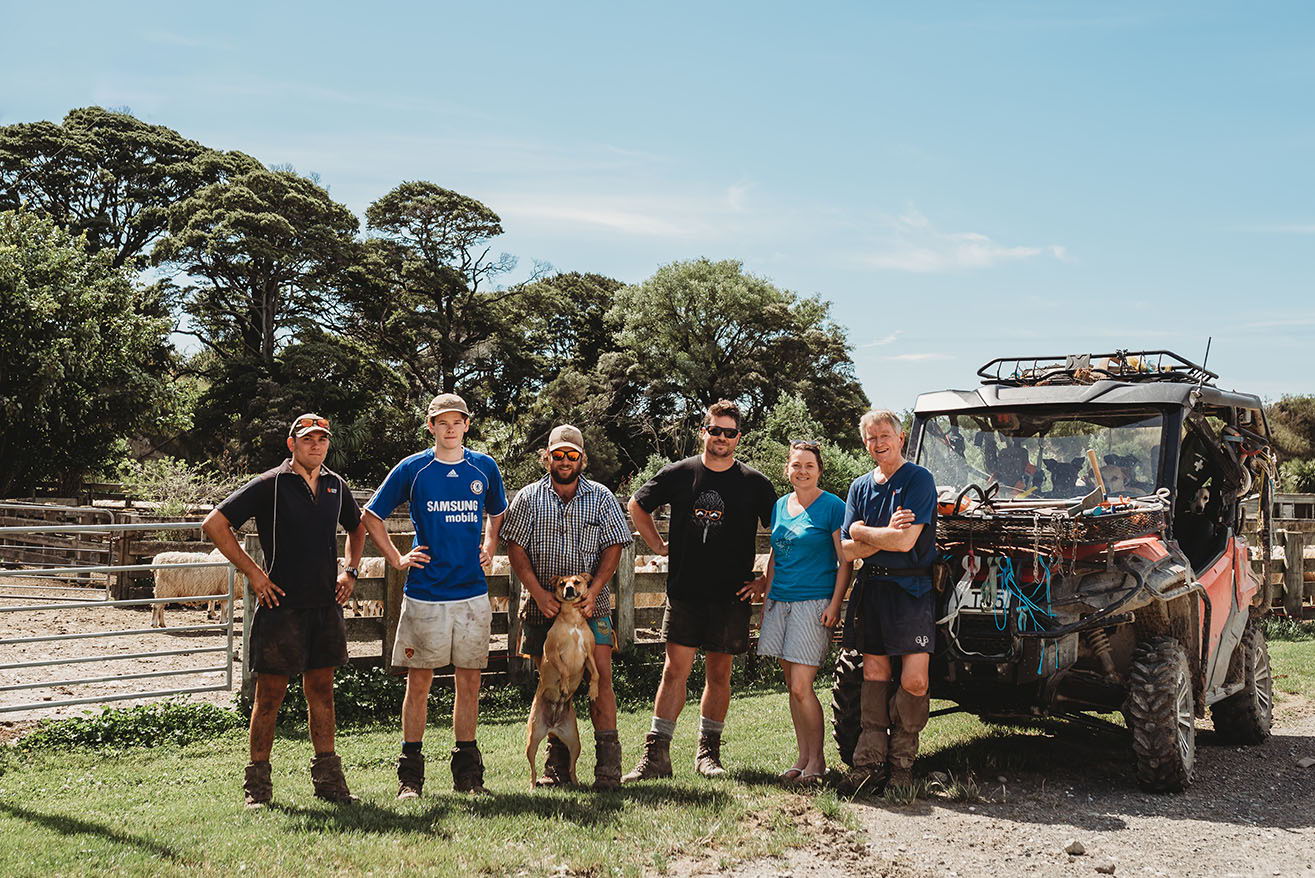 Predominantly a sheep and cattle farm, they also plant crops for their livestock and are expanding their horizons into honey production and eco-tourism. The farm spans 2,400 hectares in total with 750 hectares of that land dedicated to native bush and forestry. Andy and his team farm 5,500 breeding ewes, 300 breeding cows and 600 trading steers, heifers and bulls on the property. Long-time employee Aaron Tomlin is in charge of all cropping, fertiliser, water supply and machinery. They have 60 hectares of fodder crop, and some specialist plantain and chicory mixes 60 hectares of specialist plantain/clover and chicory mixes, and 20 hectares of lucerne. "We use the crop for the lamb finishing side of things. It means we can keep feeding stock well during the summer and autumn when it doesn't rain, or when it gets too dry or too cold. It just helps fill in the gaps in the seasons. We also have a breeding and finishing operation where we breed the calves and lambs as well as fatten them," Andy said.
They have six workers on the farm: Hugh Merriman– their stock manager, two shepherds – Shaun and Bridey Kiernan, a general hand – Alan Dee, and Aaron and Nicola Tomlin who run the bee management in addition to Aaron's cropping/water/machinery role (Nicola also helps with the accommodation business). They currently have 120 beehives with a focus on Manuka honey. Andy said in the last 18 months with Covid-19, the market has slowed up. However, they have their own honey shed, and Aaron and Nicola are developing products out of honey and beeswax with the hopes of marketing their honey in time.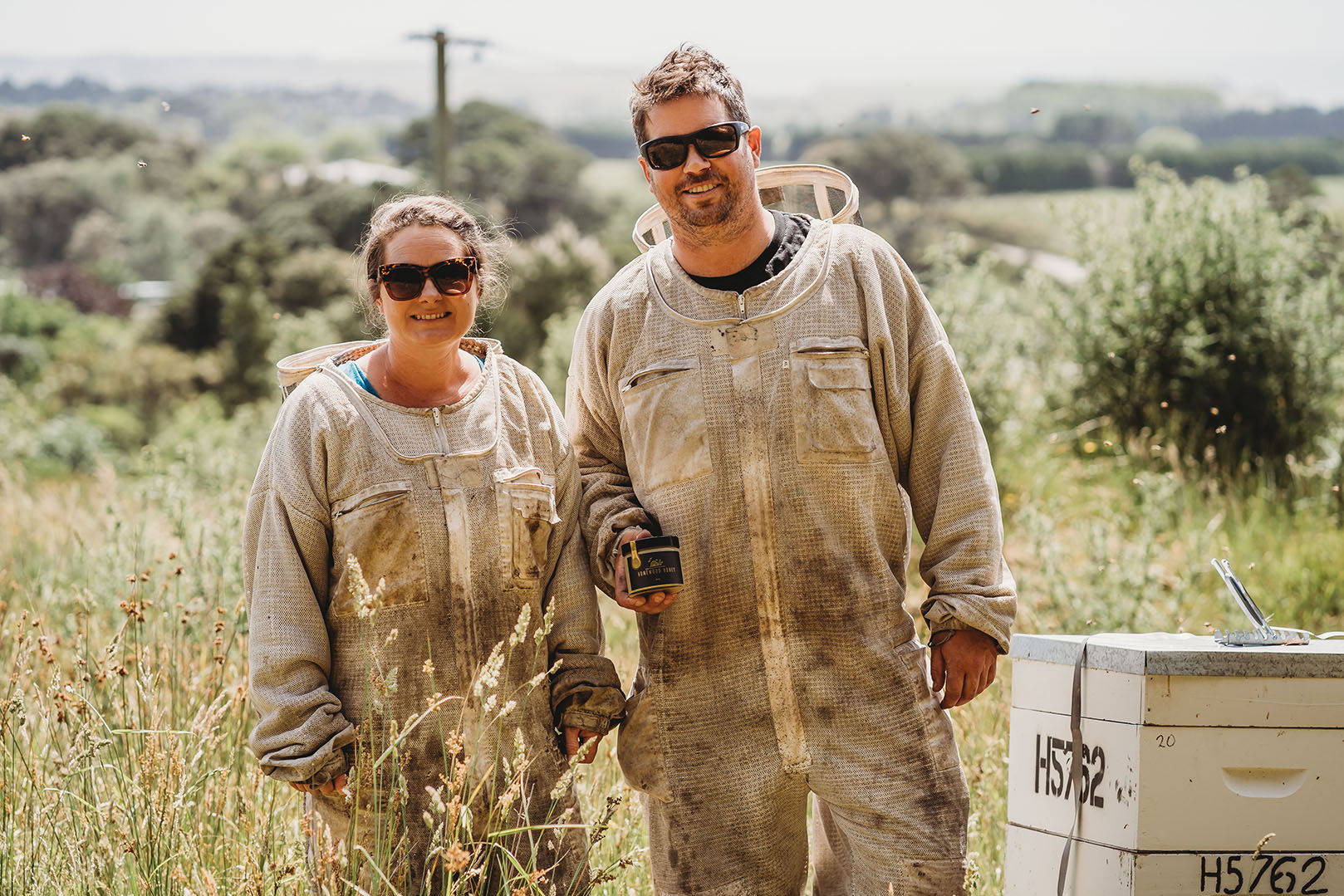 Andy has been farming since 1982, or "too long" as his wife Jan likes to put it. He worked for his father until Jan and himself started leasing off the family trust in 1997. Jan also comes from a farming background in Manawatu. They met while she was working for PWC in Auckland and now they've got a lovely set-up by the seaside. "The thing I enjoy most about farming is working outside, and we live on the coast, so you get to see the ocean a fair bit. We do a lot of environmental planting, working on waterways, natives and shelterbelts. It's nice to see the stock utilising all the shelter and the shade," Andy said.
Along with working outdoors, another positive aspect of farming for Andy is his love for dogs and the fact that he can take them to work every day. With six dogs of his own and over 30 more on the farm, it doesn't get any better than that. When discussing mixed farming with Andy he said, "You're spreading the risk and increasing the work opportunities which makes it a more robust business."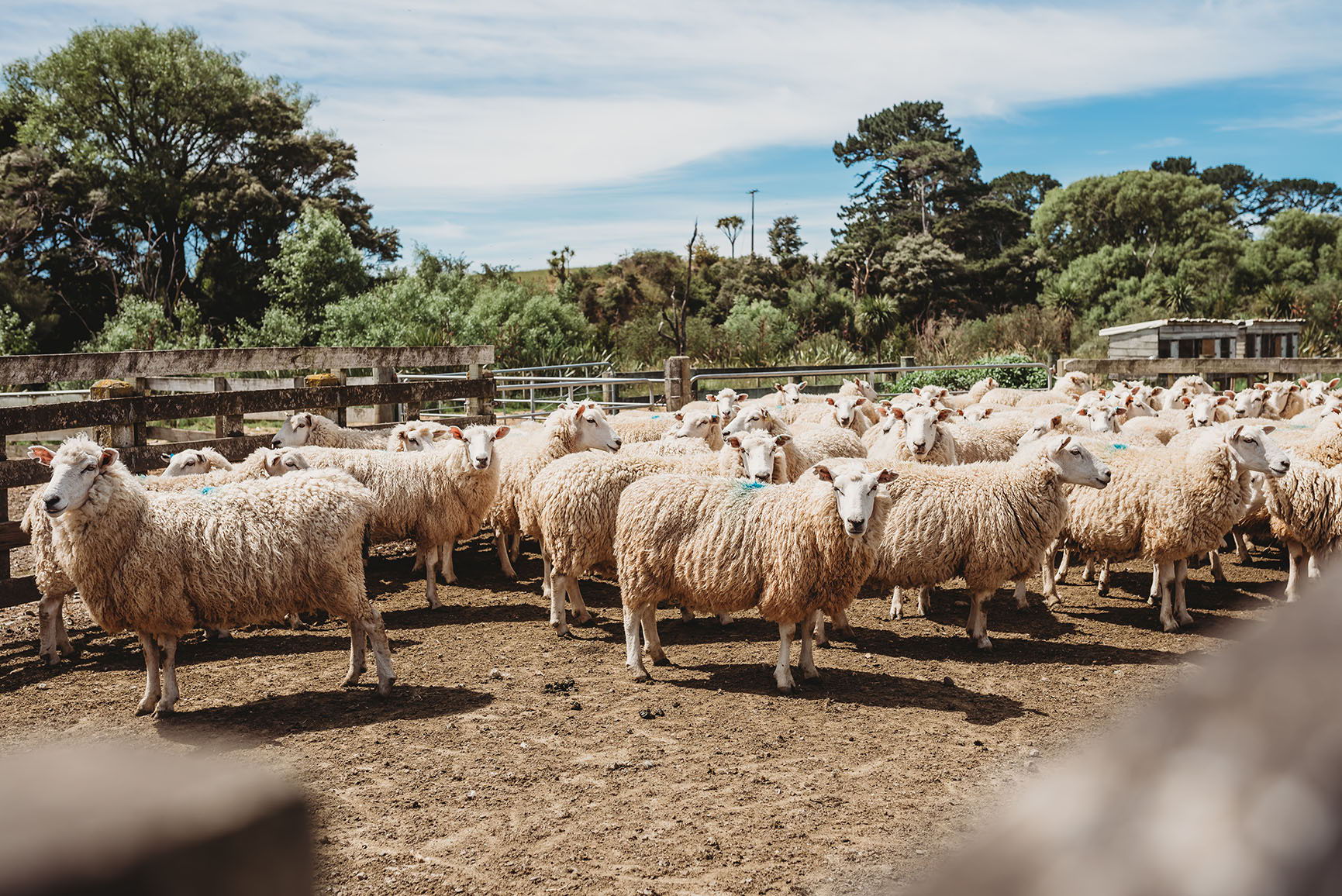 With the majority of our export income deriving from farming in New Zealand, the sector should be of importance to everyone. "As well as our annual fencing maintenance, we progressively fence off waterways and create wetlands in suitable areas, and that's where Goldpine comes in – we need a quality product to do all that. I believe farmers are looking after the environment because if we don't, our stock won't perform. We need to feed our stock and provide shade and good water. We care about animal welfare of our stock and that is as important for us as it is for our overseas markets. I think it's just a package deal really," Andy said.
Andy's local Goldpine store is Masterton where he gets service from any of the outdoor timber specialists in store. Andy usually shops for posts, wire, and sheep and cattle yard timber but has also purchased two big pole sheds. "The staff are all pretty good in there, I find them all very helpful.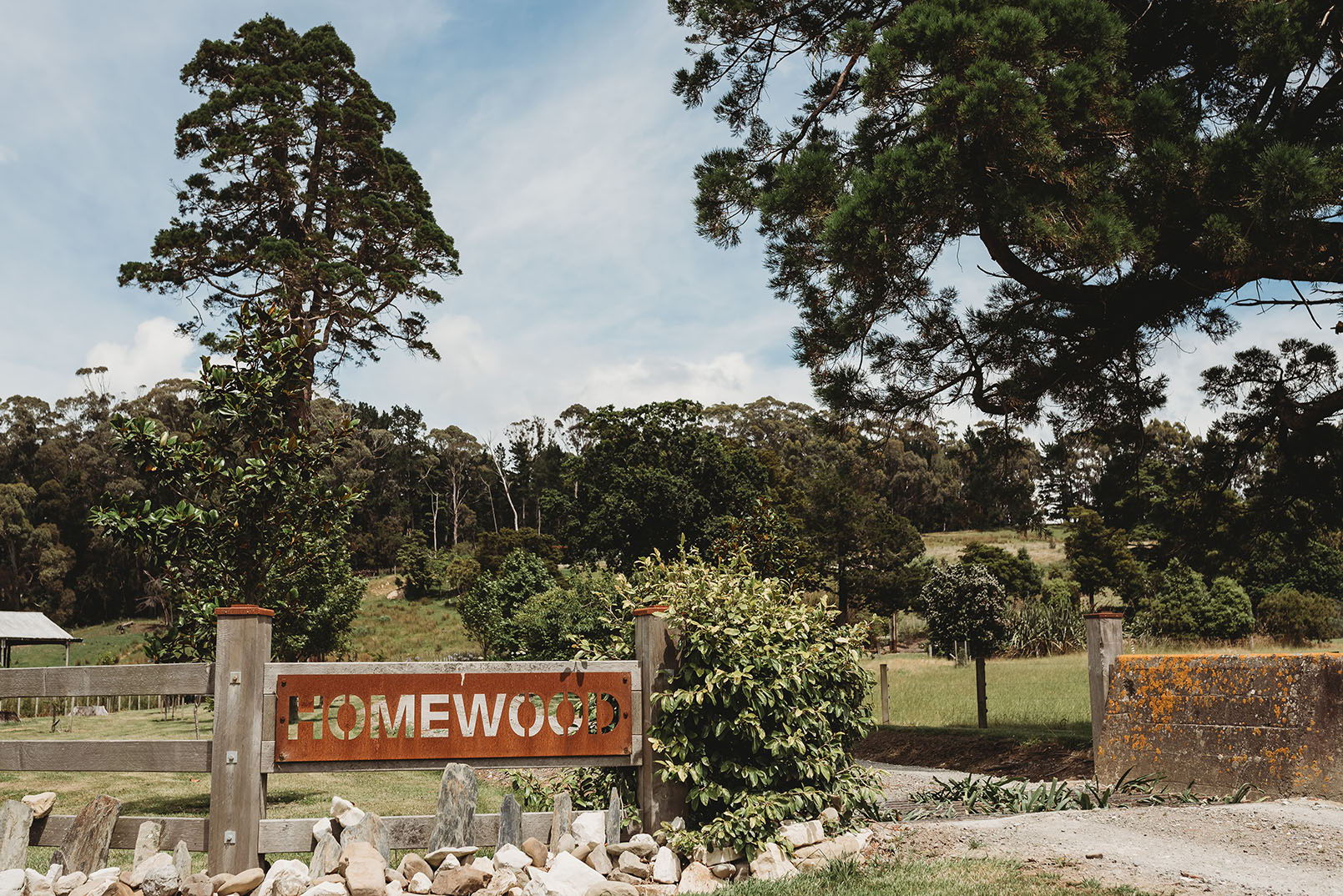 "The reason I deal with Goldpine is that all the posts have a lot of growth rings in them which makes them a lot stronger and more durable. It's the quality of the post but the extra growth rings are a big selling point," Andy said.
If Andy isn't busy working on the farm, he enjoys food, wine and a little bit of local travel. He is very happy where he lives and enjoys being involved in the community. Andy and Jan have three boys who have each followed different paths: a chocolatier, a chef and another who is studying agriculture and commerce. One of their sons recently returned home and is the owner and maker of Lucid Chocolate, importing beans from Peru and turning them into chocolate bars, controlling every part of the process from bean to bar.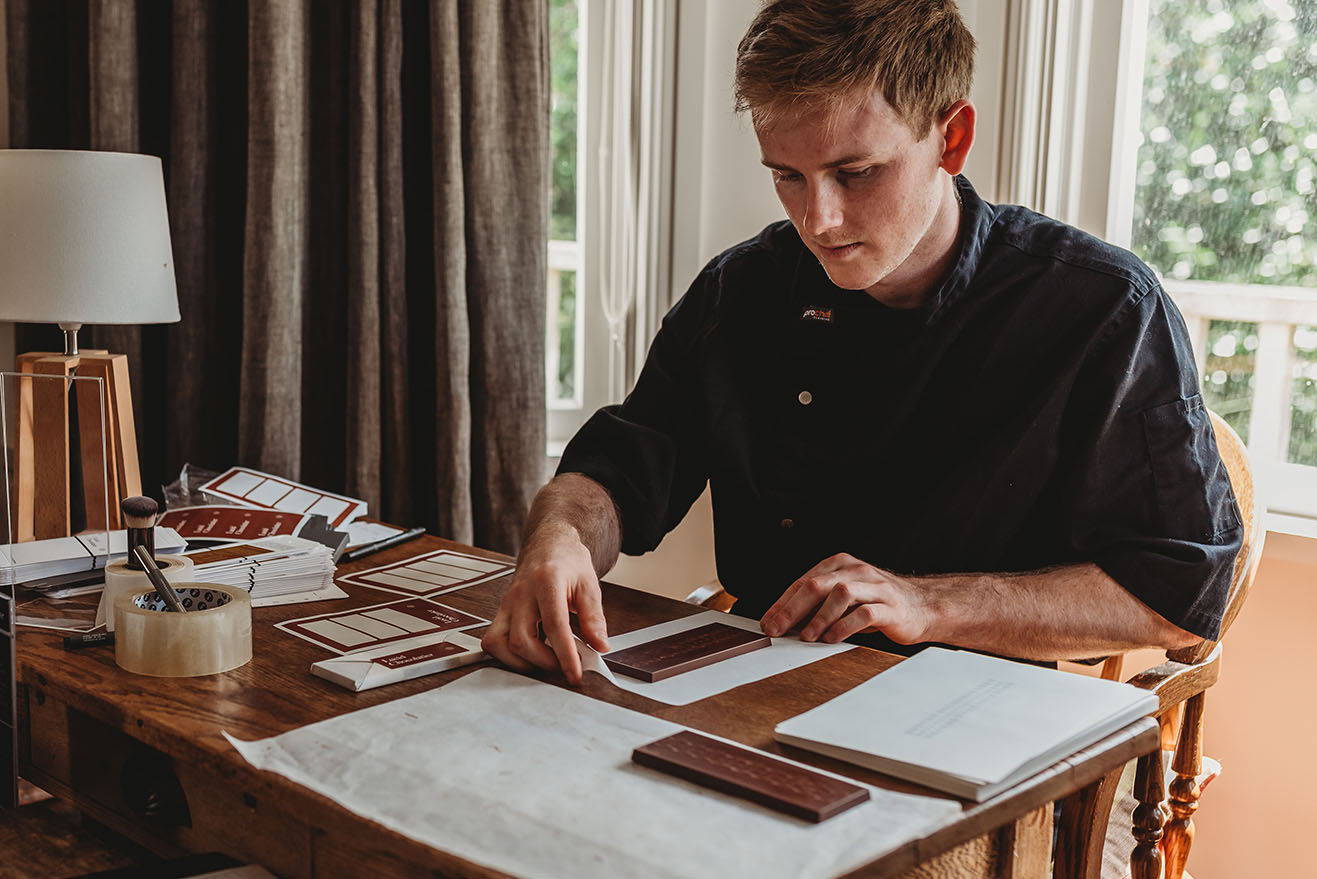 Andy's plans with Homewood Farm for the future are to keep producing a quality product and improve the aesthetics on their farm with tree plantings and fencing off waterways. It's a gradual process but having the accommodation and beehives on their property has made their business stronger. The accommodation/ eco-tourism side is where they see continual growth in the short and long term. Andy and the team are currently working on another accommodation venue which is half-finished at the moment. "There's probably a lot of room to grow the overseas eco-tourism side of it on the farm – we've got the sea and a big river that runs through the farm and all the native bush." With so many unique experiences to do on the farm, including mountain biking, walking, picnics by the river surfcasting on the beach, it's perfect for a couple, a small group of friends or a family holiday.
Date posted: 28 January 2022