Goldpine
Win the Wood, the Wire and the Wheels – Winner Announced
---
A massive congratulations to John Espin from Stratford for winning a new Trailer World trailer filled with the ultimate fencing pack worth over $11,000.
Make sure you keep an eye out for our next promotion for your chance to put your name in the draw.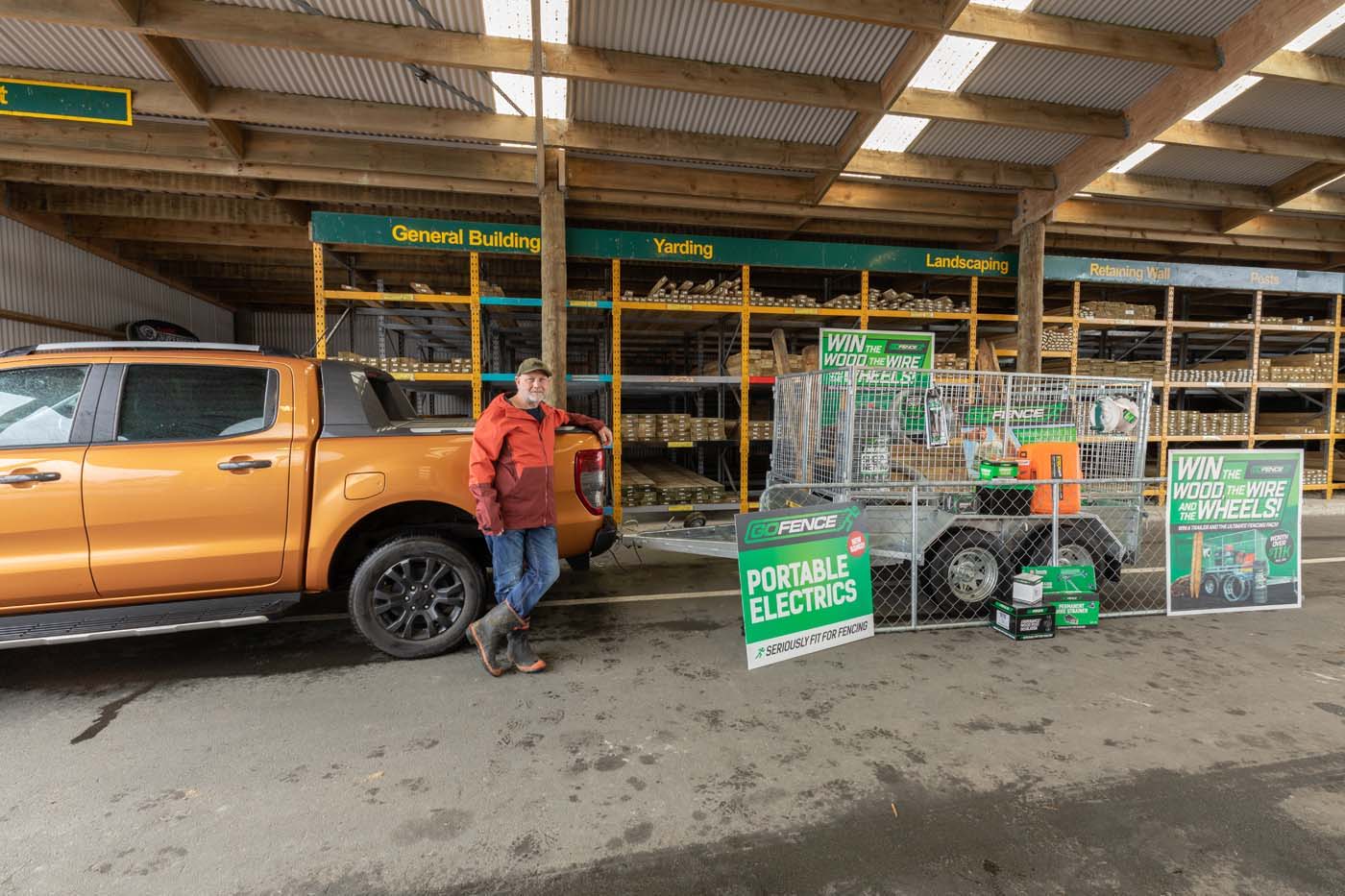 "This is the first time I've ever won anything like this! We've actually purchased a support block for the dairy farm in the last six weeks and it needs quite a bit of fencing done, so it's perfect timing and is really appreciated. I have a very old trailer that I've been wanting to upgrade for some time so it's good timing for that as well."
We're excited to see the product being put to good use on your new dairy support block. Congrats again, John.
Date posted: 18 July 2022