Goldpine
Wade Enright: Full of Confidence
---

Electrical engineer, Wade Enright, owns a 50-acre lifestyle block in Port Levy, just 30 minutes outside of Christchurch.
On the Banks Peninsula in Canterbury, we visited Wade at his property that is made up of regenerative native bush and two streams. It used to be a dry stock grazing farm with lots of kanuka and low land scrub. Wade bought the land on the basis that it was a subdivision, where the land was broken up from big forest. The property is listed as conservation activity and in the 18 years that he has lived there, it's had time to grow and become more mature bush now, with the streams being fenced off.
Being from the rural parts of south Otago, Wade lived on a sheep farm growing up. He is married with children, and when they were little, he wanted to give them the same sort of lifestyle that he had growing up. Banks Peninsula reminded him a lot of Otago and that's when he purchased the 50 acre rural property in 2002.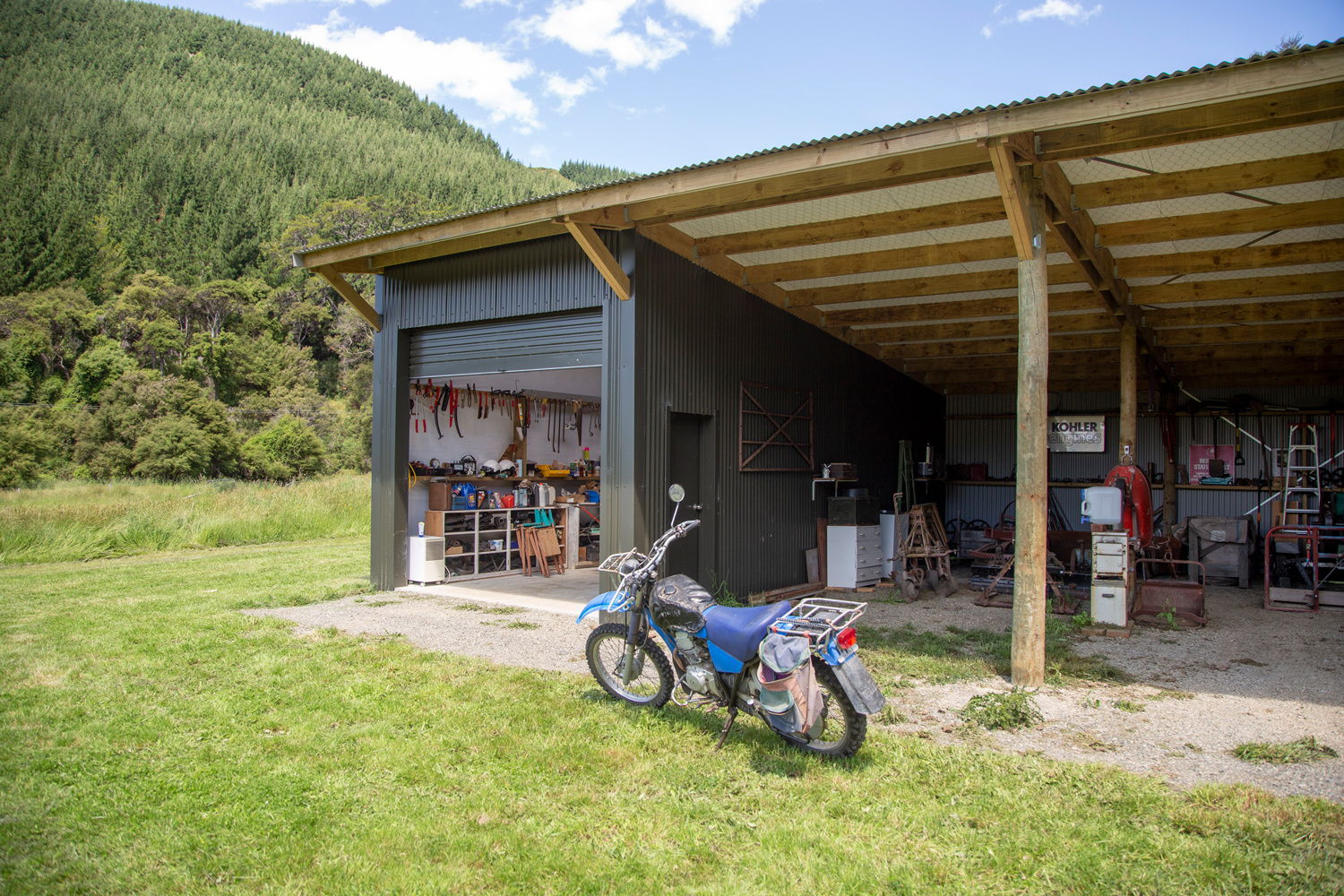 Wade worked as an engineer, mostly in power regeneration, and has been doing that since 1992. He started his own consulting company in 1999, working on quite a few projects around New Zealand. These projects included the Waitaki hydro scheme, Manapouri, and the Huntly power station.
Like any rural property, there are items and equipment that need to be stored. Wade is a collector of historical machinery equipment from the 1800s. Along with a tractor, engineering tools and scrub cutters, he needed a shed to keep all of these items secure.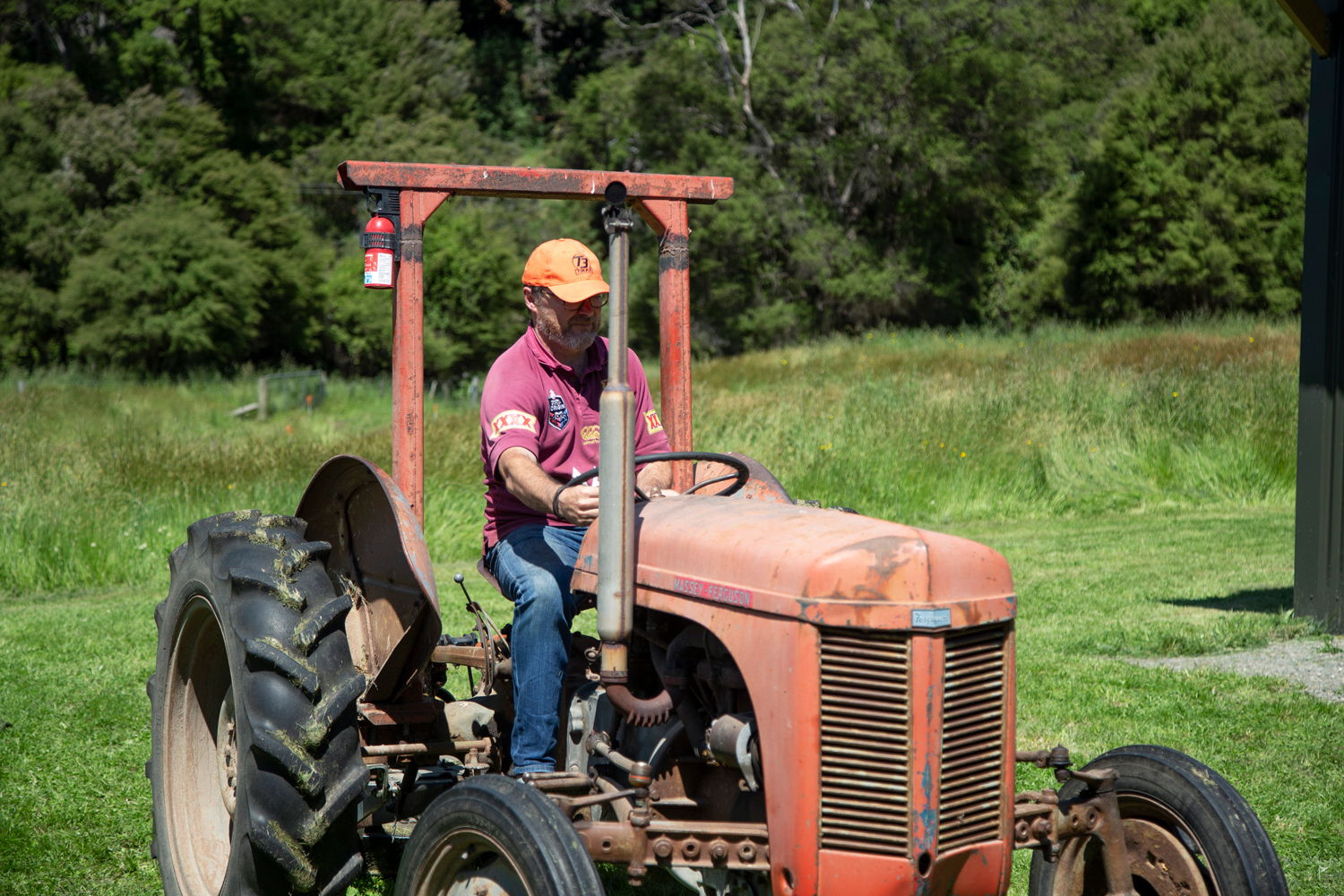 Putting a shed up on a conservation site was a little tricky as it needed to be a specific size to meet council requirements. You weren't allowed to build over 100 square meters, and the shed that he selected was larger than the required size. Goldpine designed a one-off shed, specifically for this occasion. All structural engineering and designs had to be redone but at no extra cost to Wade. The ground on the peninsula was soft in places and then would turn to rock. With the help of Goldpine and the council, they helped to make sure it was all done right.
Wade told us, "the reason it took us 16 odd years to put a shed here was because I was nervous about the process. I wasn't nervous about materials, I wasn't nervous about builders — I just wasn't sure about the process. When I spoke with Goldpine, they assured me that the process side was not that difficult, and they would help with it — which they did".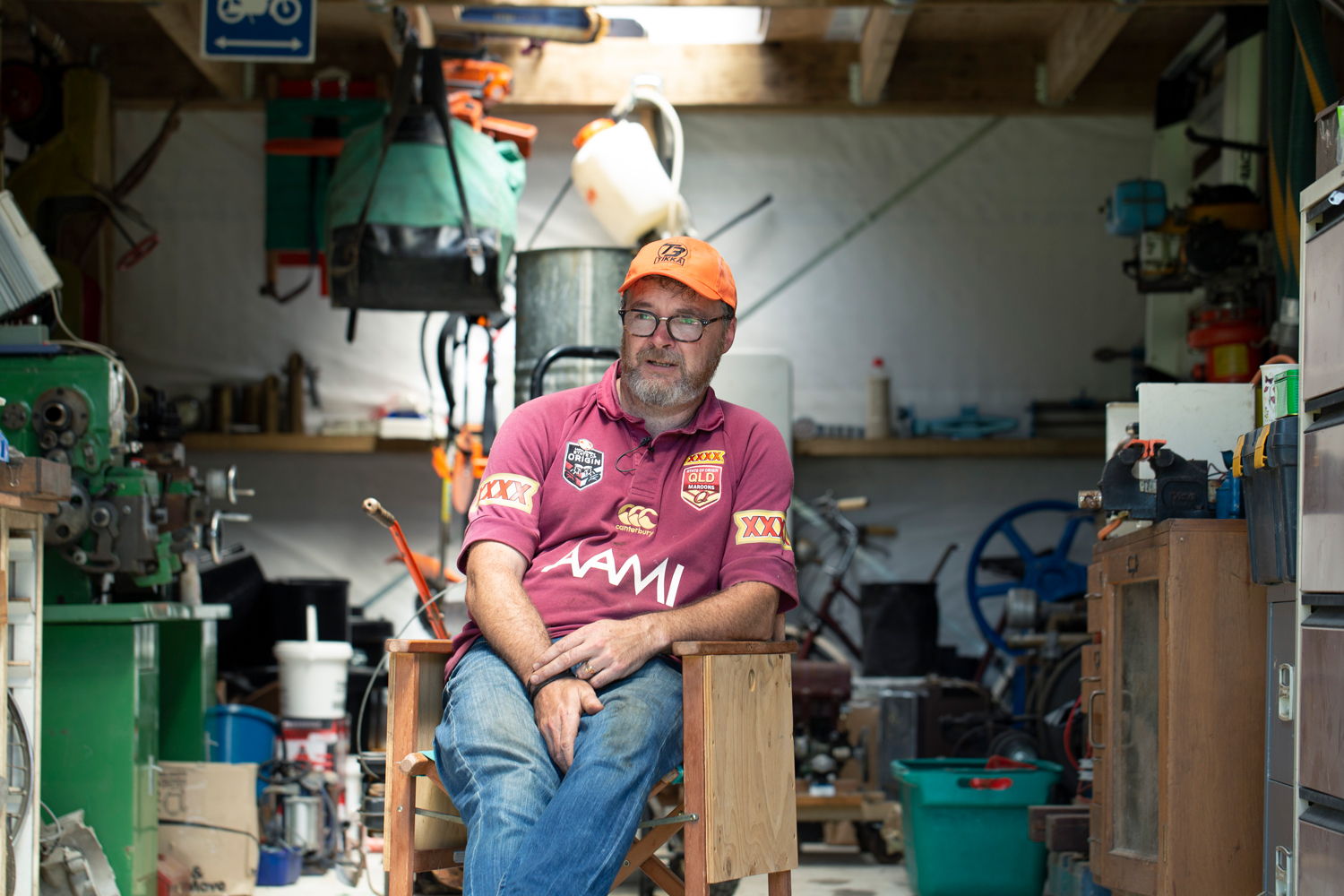 Wade had grown up with timber pole sheds, having helped to build some himself in the past. He knew that these types of sheds were sturdy through all weather conditions, especially with Canterbury prone to earthquakes. He decided on a 3-bay farm building and mentioned that he had never built them as strong as this Goldpine shed and was amazed with the size of the timber that they used. To him, the strength and quality was fantastic!
Wade communicated with Dave from Goldpine Hornby in Christchurch who helped out with the council consent and the building requirements. "Dave was really easy to contact. He let me know about the deliveries and helped me organize a builder — really proactive," Wade said.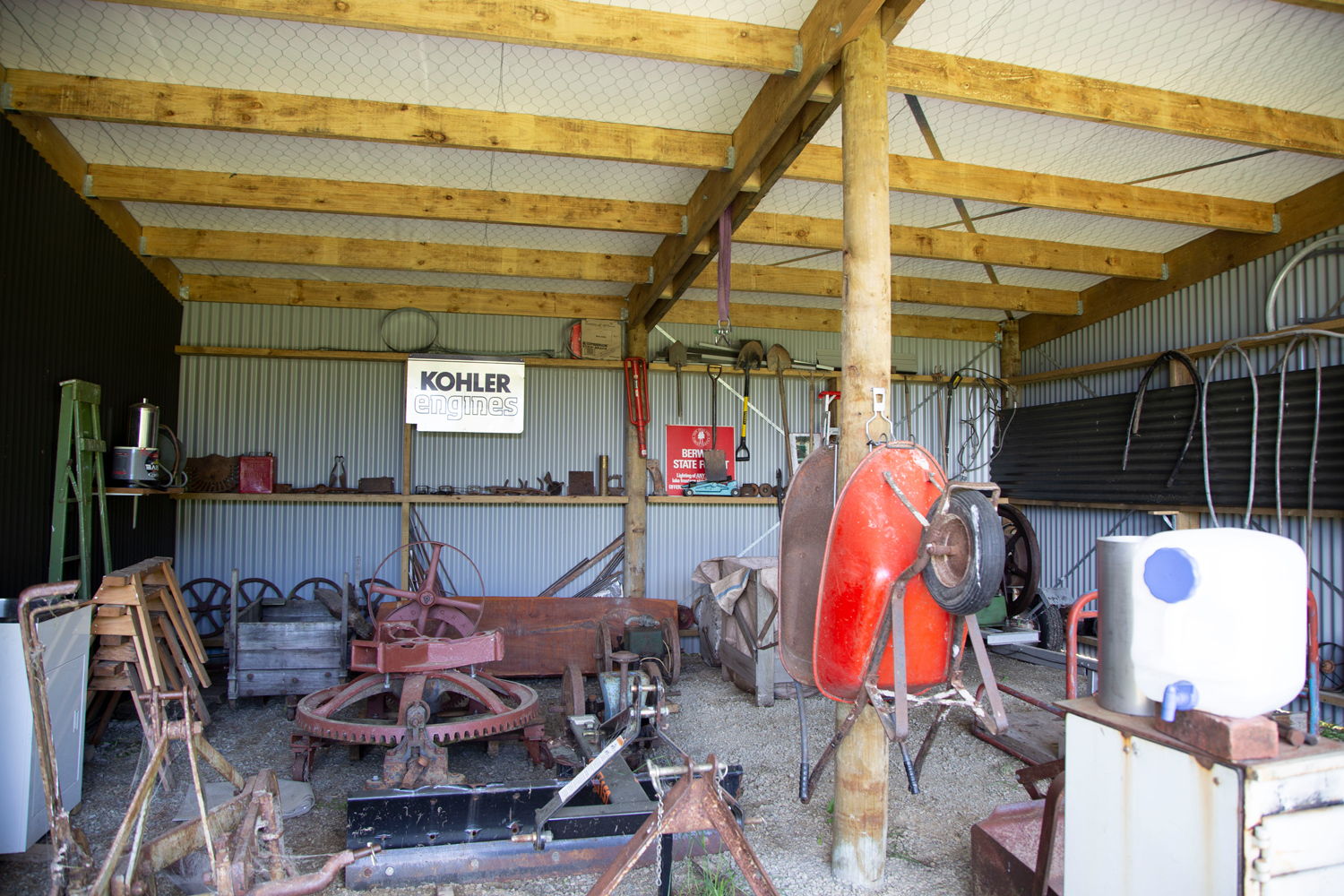 The delivery and construction of the barn was a breeze. Wade mentioned that the council consent took a little longer than expected but the construction of the barn went up in just 5 weeks. Wade had a lot of summer BBQ's with the builder and was very happy with the turn-out. Goldpine was very flexible about how Wade wanted it laid out, painting it green to match all the kanuka surroundings, and lining it with white building paper to keep the dampness out. There is also a concrete floor to stop moisture from coming through. Wade plans on building a house near the barn so they didn't want it looking too agricultural.
When asked how he heard about Goldpine sheds? He responded, "Goldpine is a big name for a long time — and definitely comes to mind when talking about tantalized timber".
Wade continued, "Yeah I'd totally recommend Goldpine's sheds. In hindsight I should have done this project a lot earlier. I was just frightened how complicated it was going to be and it really wasn't that complicated at all".
Date posted: 4 November 2020