Goldpine
Protecting Your Prized Possessions: Ian Bowden
---
Renwick isn't just home to New Zealand's largest wine region, it's also where Ian Bowden and his wife Jane moved 14 months ago to enjoy a quieter lifestyle. Since relocating from Tauranga, Ian has been spending most of his time working on their residential property, including getting builders in to install his very own STRONGBUILT Lifestyle Barn.
When we arrived at Ian's home, just eight kilometres outside of Blenheim, he had just had surgery on his hands to help with trigger finger: a condition where your fingers lock in place. As a trained mechanic in light automotive work, and moving into heavy machinery, Ian said that trigger finger was a consequence of spending most of his working life using his hands.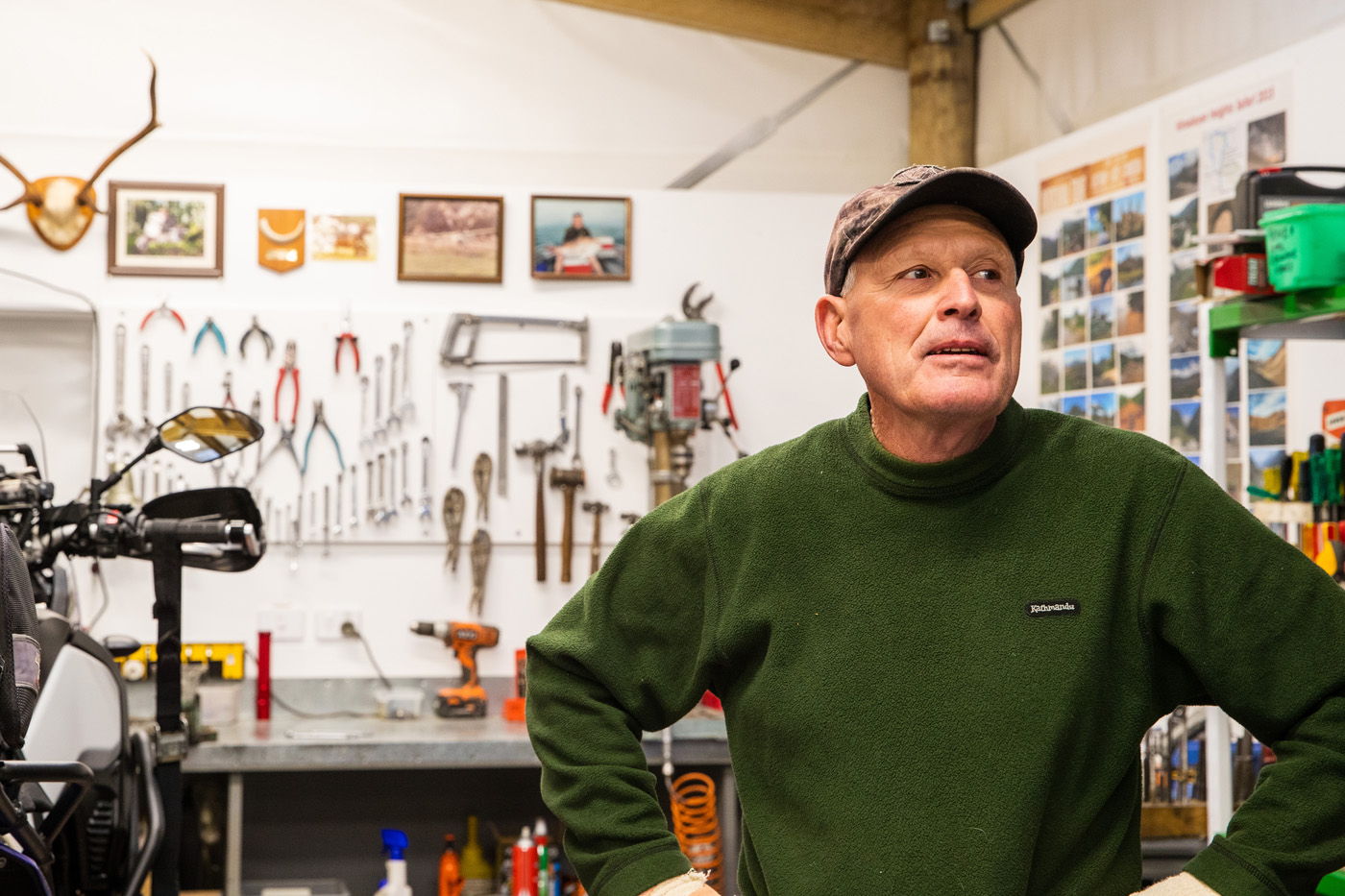 Originally from Wellington, Ian spent the last 12 years working overseas as an ROV pilot technician, which involved operating a five-tonne robotic submarine to help with subsea construction work. His role took him to India, China and Singapore, where he got an opportunity to do a lot of leisurely travel and organised motorcycle tours (which is a great interest of his). Ian also tried his hand in wind farm work in Taiwan. He found all of his overseas work, in different countries and jobs, both interesting and challenging.
It was COVID that forced Ian into early retirement as he didn't want to expose himself to any unnecessary risk. Moving to Renwick was the perfect choice for Ian and Jane, and an existing section with a house and garage on it was the perfect spot to call home. The initial challenge was finding enough space for Ian to install a large shed that would act as a workshop space, along with storing their Pak-a-Bach motorhome and his well-treasured motorbikes.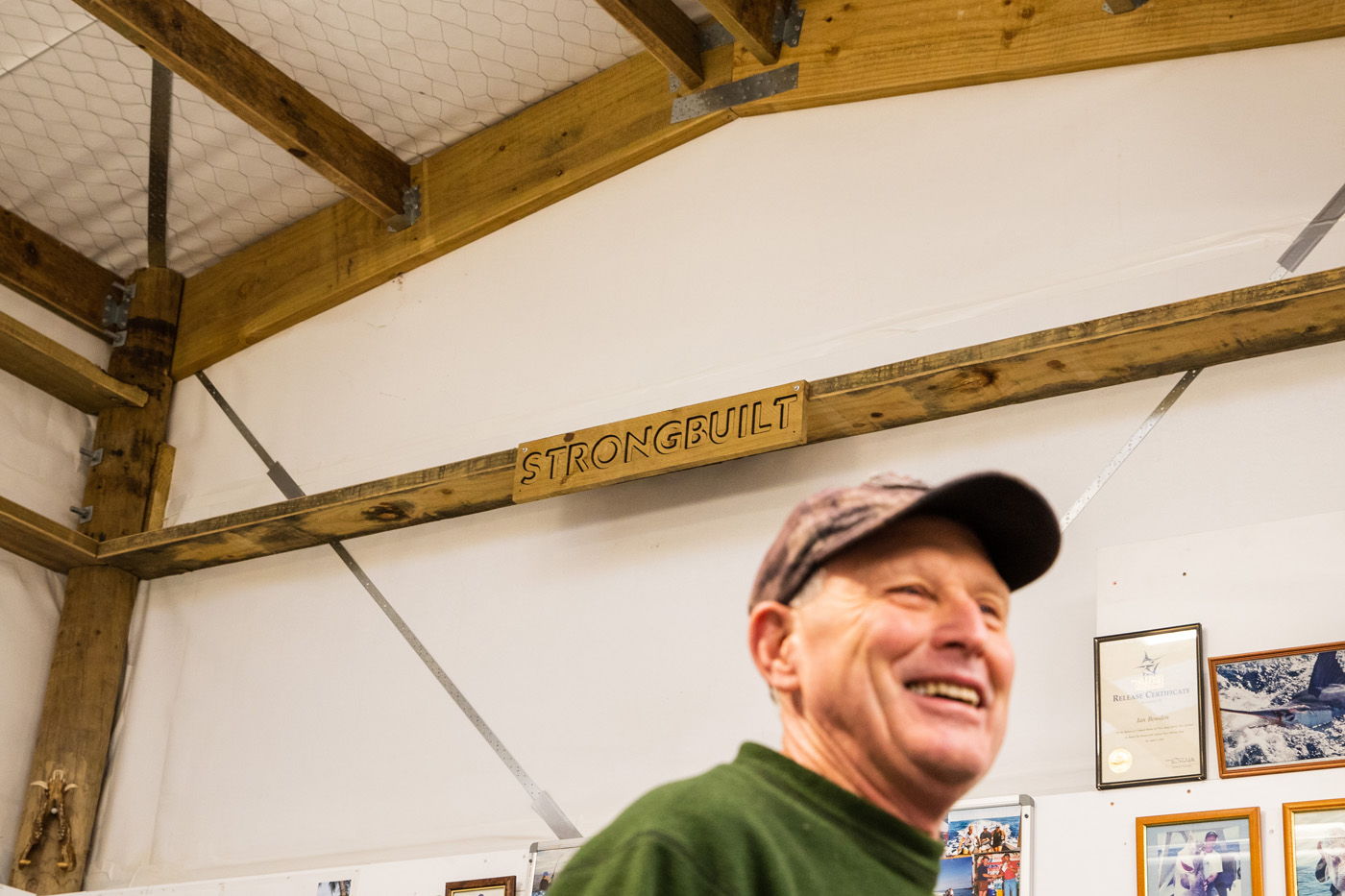 When scouting out their Marlborough-based home, they had looked at another property not too far up the road. It had a large section, but what caught Ian's eye was the shed at the back of the property. After asking the real estate agent what brand of shed it was, Ian ended up at the Goldpine Blenheim store. After going through a selection of different styles of sheds, Ian landed on a STRONGBUILT Lifestyle Barn.
"I looked at other metal and pole sheds, but Goldpine were very approachable and accommodating, and were fantastic to deal with. The whole process was made very easy," Ian said. "We've ended up with what we wanted which is a bit different than most people. Most people are quite content with a little house in a subdivision with a smaller garage. Sadly, I'm not. I prefer a bit more."
Ian was very conscious of council consent and whether the neighbours were okay with him installing a large shed on the property. It only took five weeks for the council to approve the shed and the neighbours were surprised at how great it looked with its white exterior that matched the colour of their existing house. Ian chose a high bay shed with the maximum door height as they needed to get their motorhome in and out effectively.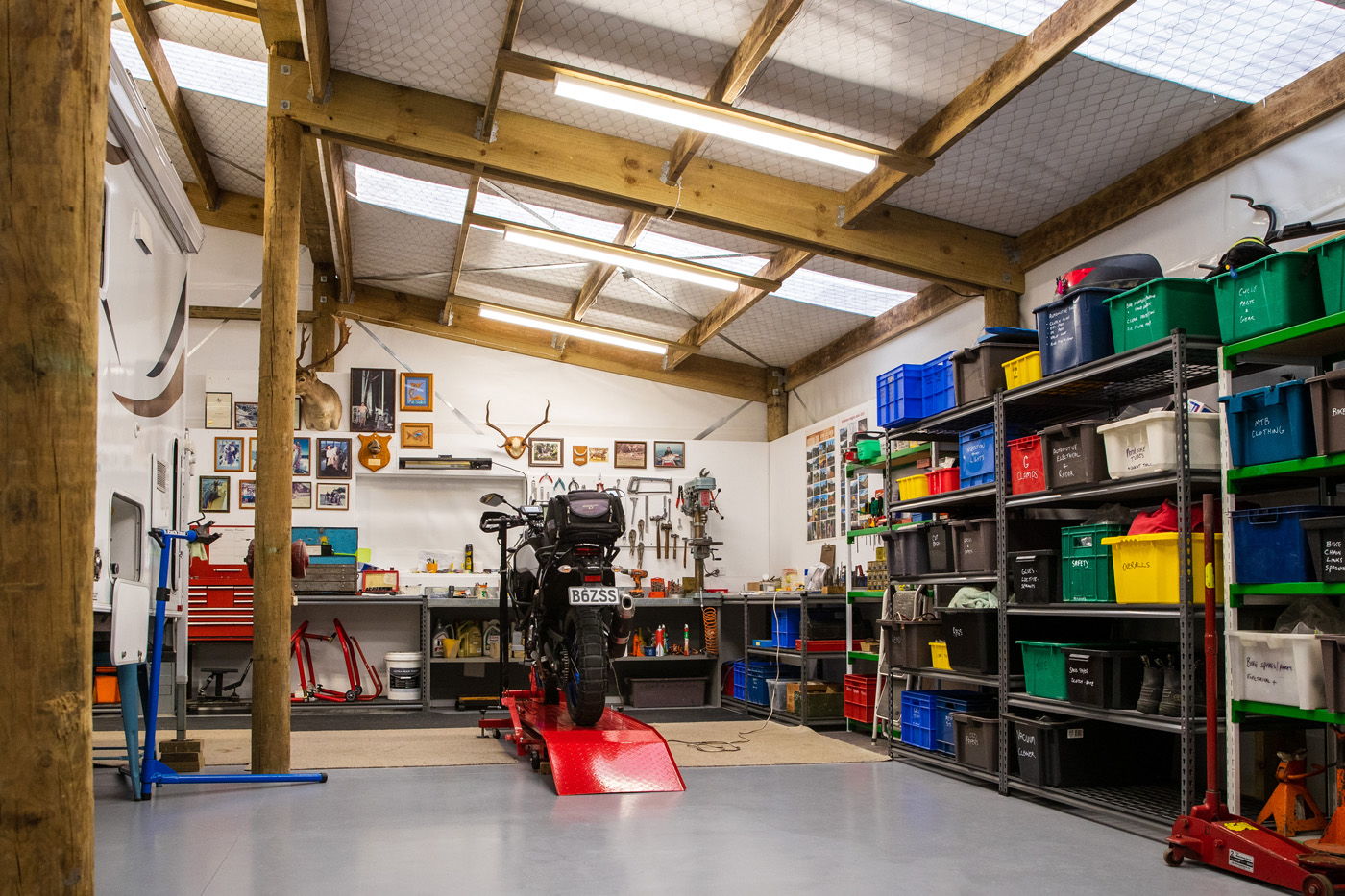 "Goldpine were totally accommodating. They could add four metres to either end of this shed or they could widen the sides slightly. There were options, which was great. They made it fit where we wanted because this is not like a farm where you can just plonk it in the middle of a paddock, and you've got any amount of room. We had to fit in with boundaries, height restrictions and the house, so it worked out fantastic," Ian said.
When it came time to choosing the right builders for the job, Goldpine gave Ian a list of companies to contact. Once Ian decided on Richardson Brothers to install his shed, Goldpine ended up contacting the builder in advance to help Ian get things underway. "The quality of the build is fantastic. I've been involved in the building industry myself in the past and this shed has ended up great," Ian said.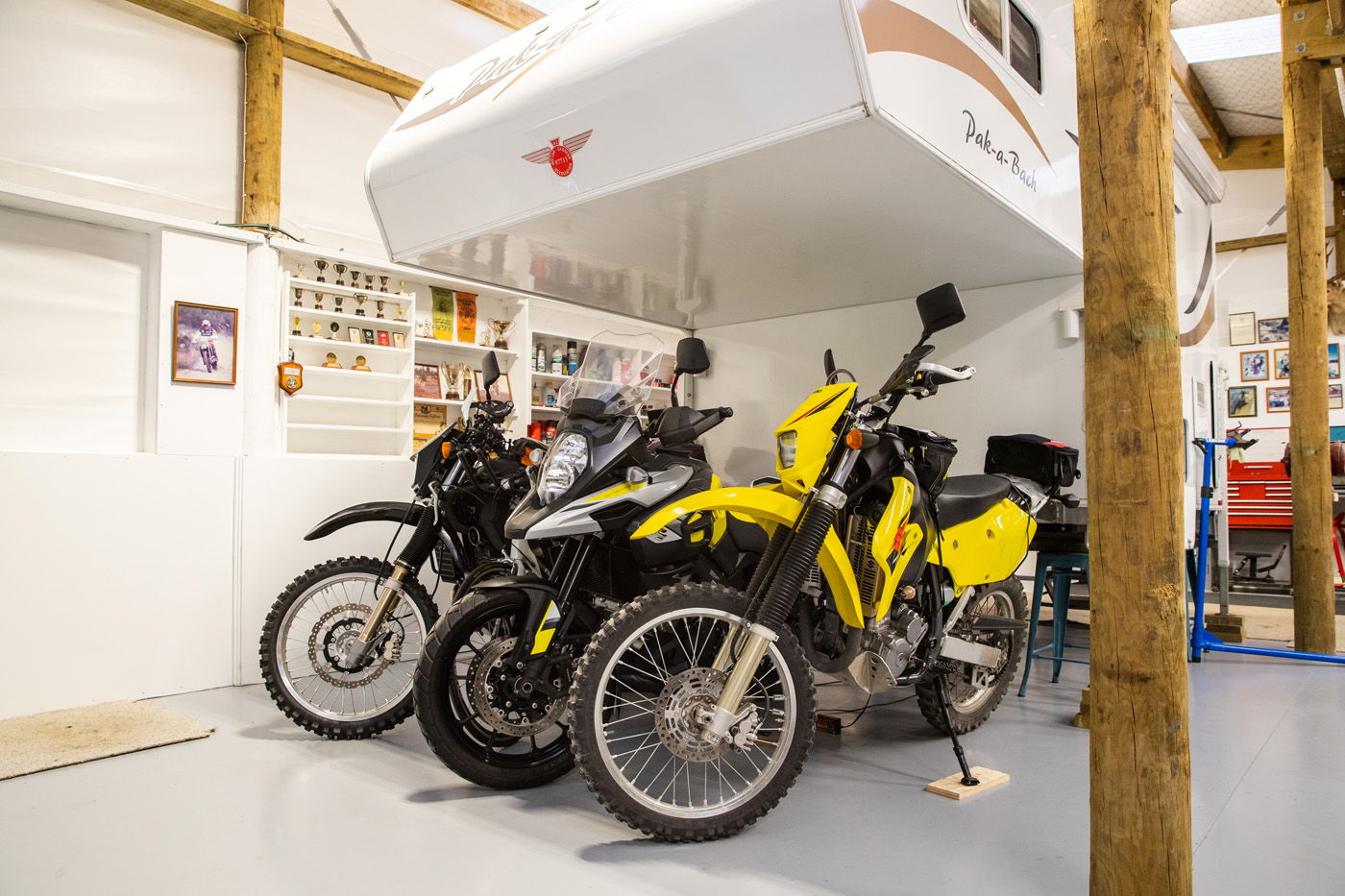 Ian's roller door preference was Colorsteel with an electric roller door, which was included in the package and installed by the builders. Goldpine also supplied an infrared safety system on the high door to stop it from opening and closing when a vehicle, person or object might be obstructing the door. Ian arranged for an engineer to come in and implement a soak pit system to collect rainwater run-off from the roof and driveway as the region doesn't have a stormwater system.
Ian has made the STRONGBUILT Lifestyle Barn his own with an array of his favourite photos, tools on display and perfectly assembled items. "I like a tidy, well-organised workshop in my shed. A lot of people have huge sheds and fill them up with junk, and it's kind of pointless. I've kept this as functional as I can, and I can fit all my gear in here. Everything is so easy to get to and it's all labelled on the shelves – it makes it easy to do things," Ian said.
"It's ended up exactly what I wanted – it's the best shed I've ever had."
Date posted: 27 April 2022